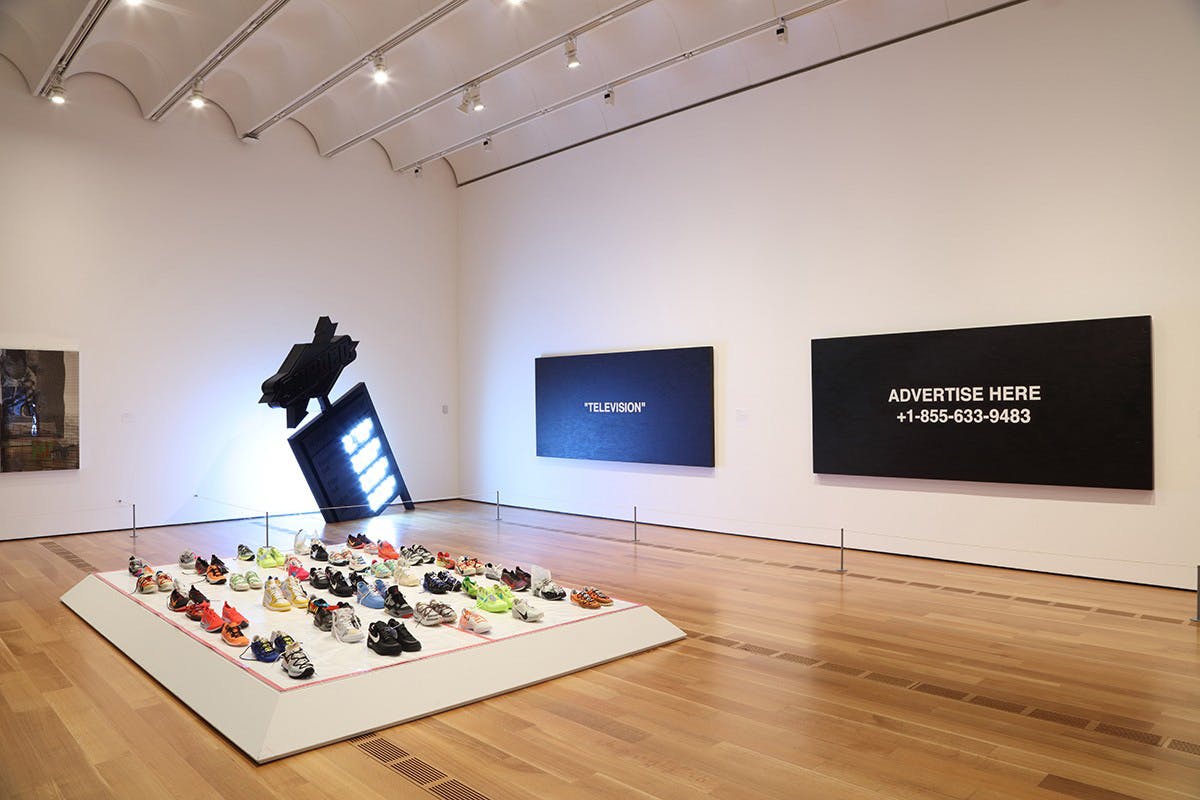 After showings in Chicago and Atlanta, Virgil Abloh is taking his "Figures of Speech" retrospective to Boston. The expansive exhibition will be on display at the Institute of Contemporary Art (ICA) from July 4 to October 18.
"Figures of Speech" features an immersive space designed by Rem Koolhaas's architecture firm OMA*AMO. The exhibition showcases Abloh's career highlights including clothing collections, videos of iconic fashion shows, furniture, graphic design, and collaborative projects with Takashi Murakami and Futura, among others.
"We are so excited to welcome Virgil Abloh and his art, fashion, and explosive creativity to Boston," said Jill Medvedow, the ICA's Ellen Matilda Poss Director. "We are equally eager to welcome Abloh fans to the ICA and share the references, appropriations, and samplings from art, architecture, street and skatewear that Abloh deftly uses to redefine the 21st century culture and design."
The Boston installation will feature 70 works, one of which is a never-before-seen sculpture that will make its debut on the July 4 opening. You can learn more about "Figures of Speech" and ICA Boston by following here.
Institute of Contemporary Art 25 Harbor Shore Dr. Boston, MA 02210