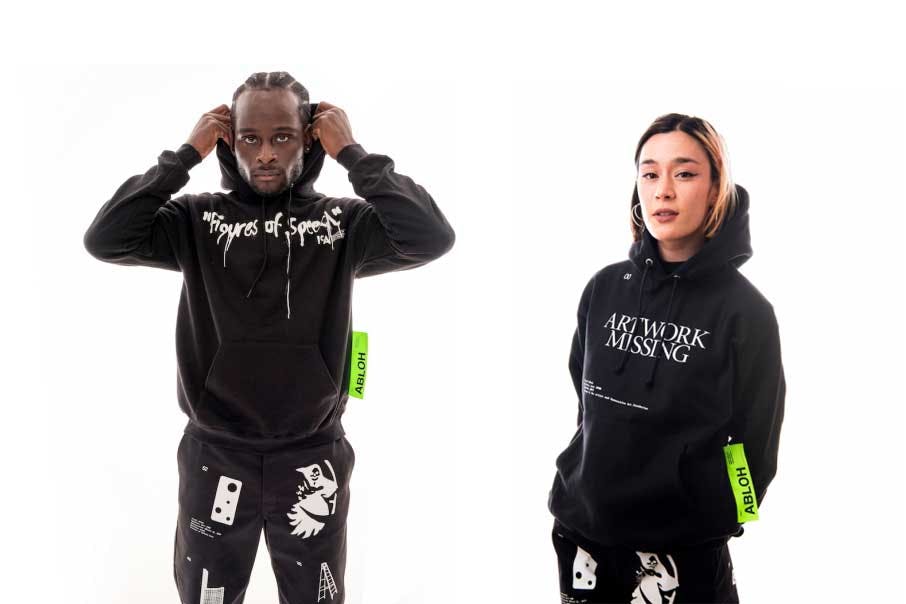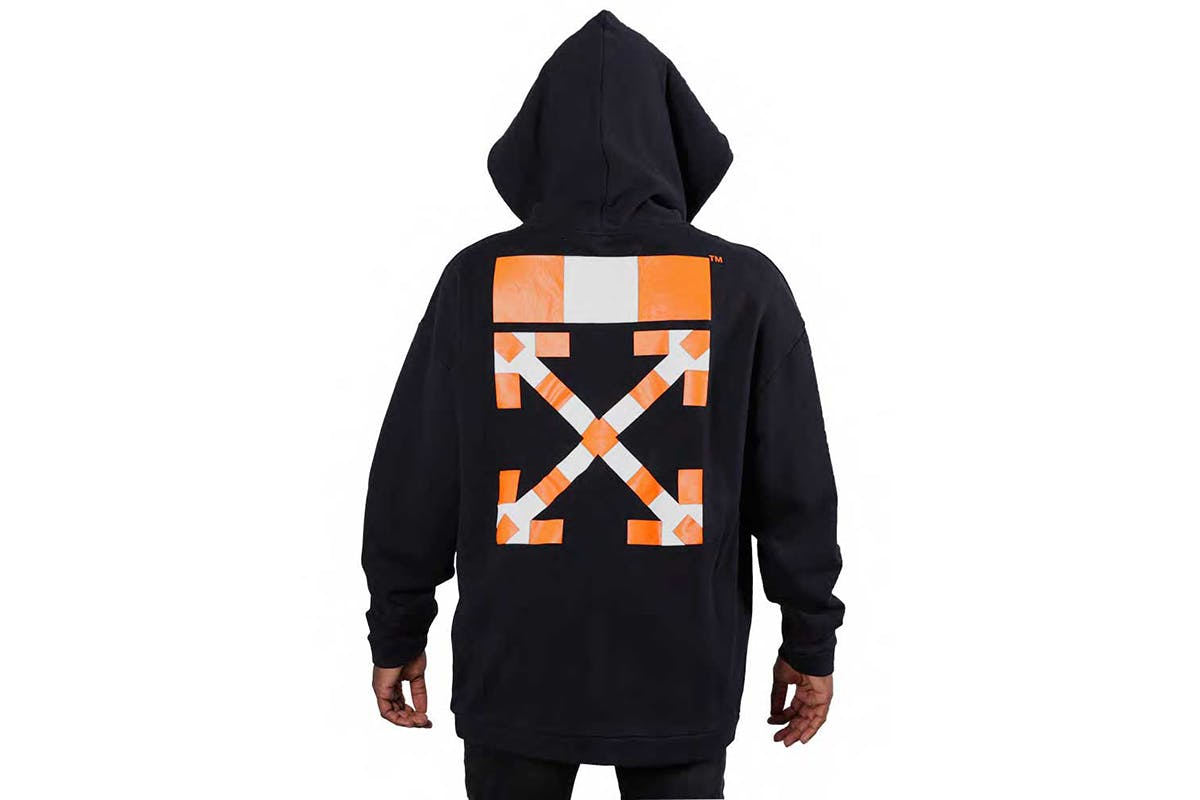 Having already taken Atlanta and his native Chicago, Virgil Abloh's "Figures of Speech" exhibit has now landed in Boston for the rest of summer. The same artwork seen during the show's previous stops is on hand in a new venue and Bostonians have another major draw to check out the affair: an exclusive pop-up shop dubbed "Church & State."
Abloh and AMO director Samir Bantal have transformed the ICA Boston's first floor Art Lab with a special installation that emphasizes the new items available in the museum. There are special wearables, accessories, and collectibles from Abloh and his Off-White™ team alike, with plenty of one-offs available only at the ICA Boston. Some are printed atop Champion blanks — perhaps a nod to Abloh's pre-Off-White™ work with Pyrex — while others are riffs on the Abloh's signature creations, like industrial belts.
Like the "Figures of Speech" exhibit itself, the T-shirts, sweaters, and pants at "Church & State" reiterate some of the same cues from previous exhibits (including the joint Abloh/OMA logos, semi-obscuring orange bars, and "23" prints), but there's also newness to be found. For instance, some items feature oversized "ABLOH"-branded tabs on their sides, akin to the iconic Levi's tab if it was huge and green.
Other exclusive bits include posters printed with textbook-like graphics that match those seen on work pants, caps, and tote bags. Perhaps the best news for fans is that nothing in the collection (save for a Pyrex hoodie) retails for over $200, making it a relatively affordable affair.
"Church & State" runs at the ICA Boston from July 3 until September 26, the same timeframe as Abloh's "Figures of Speech" exhibit. Peruse the entire list of products on the ICA Boston's website.