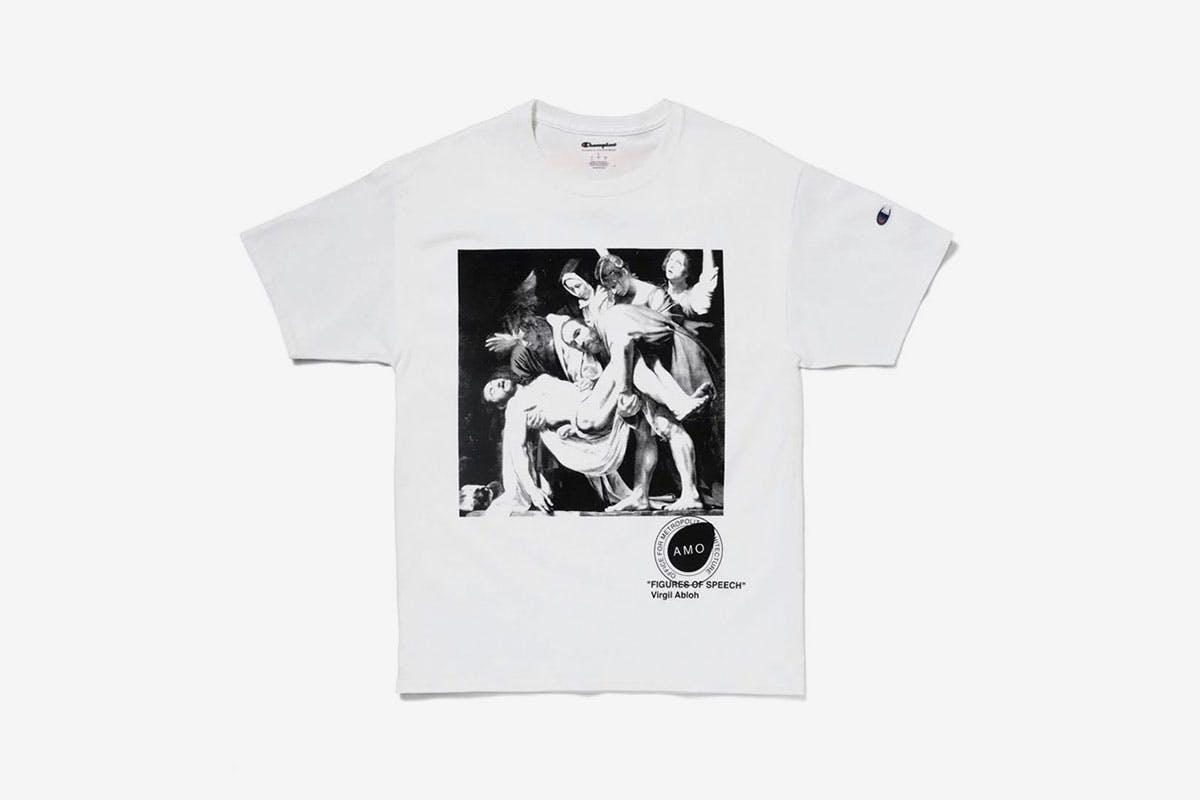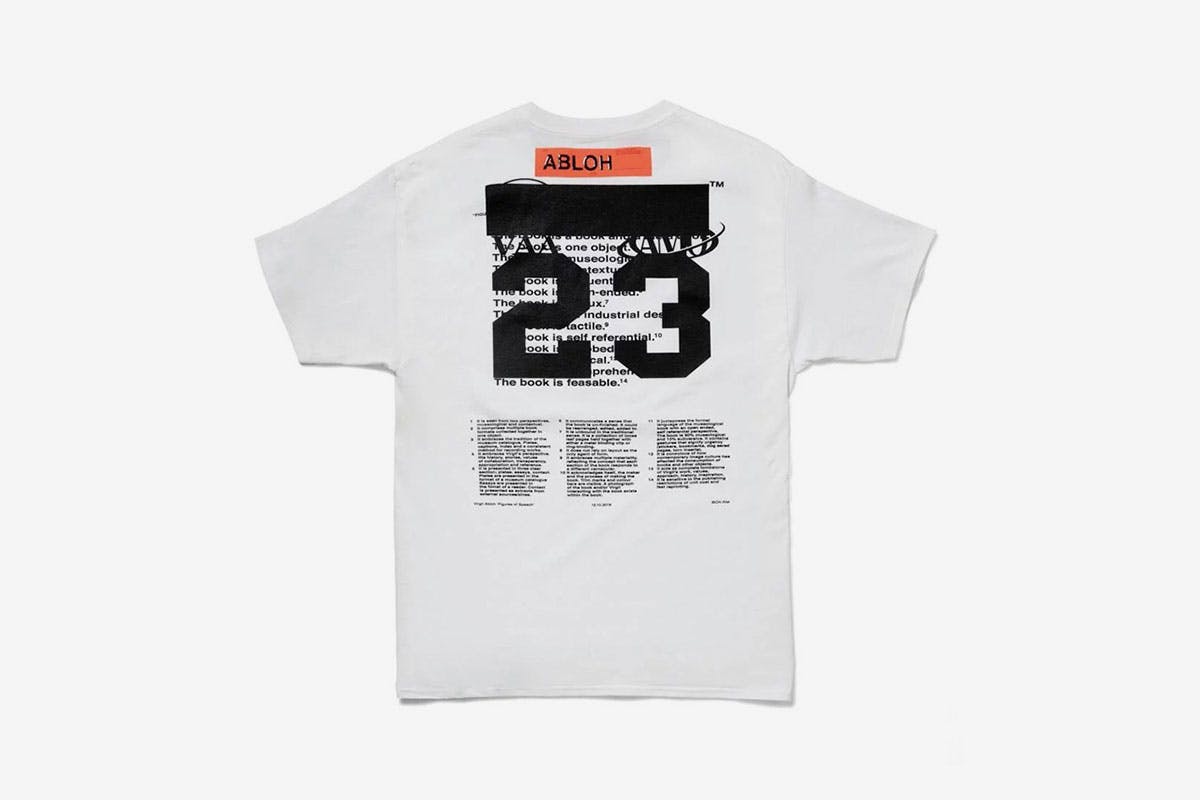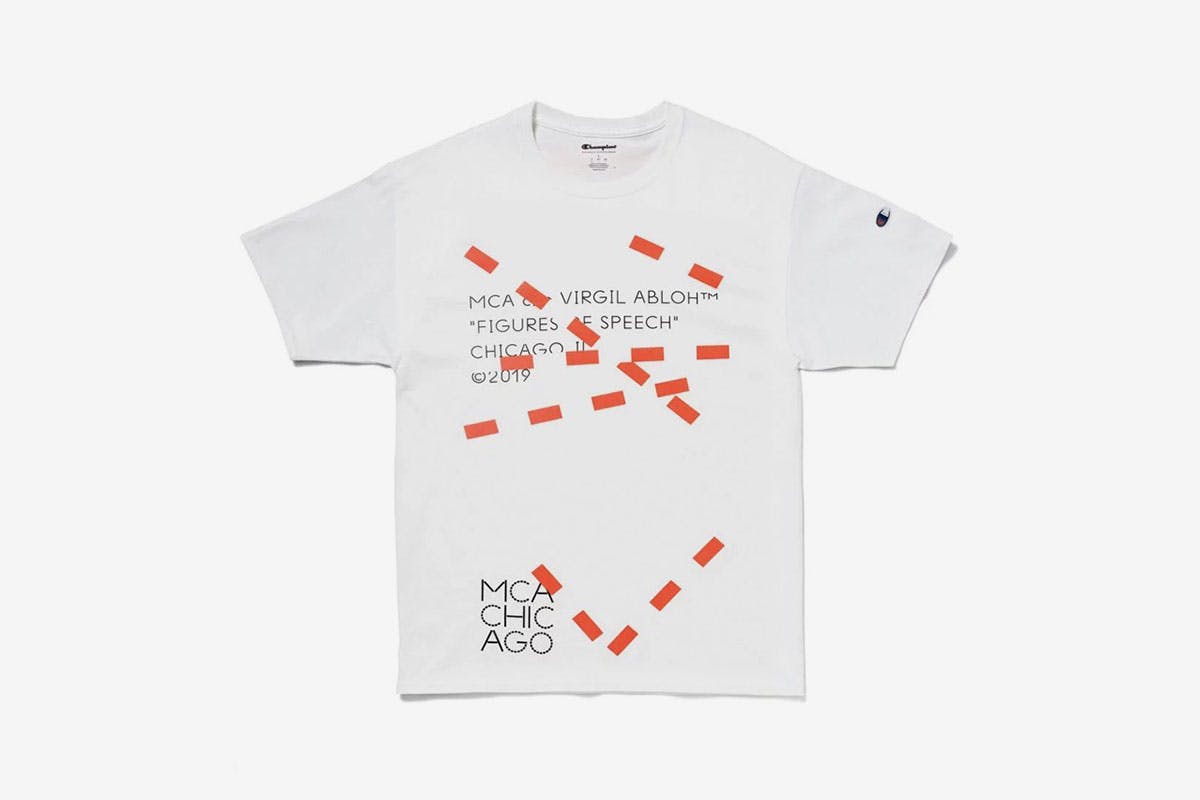 As part of his continuing collaboration with the Chicago Museum of Contemporary Art, Virgil Abloh has released two new T-shirts. One of the two shirts appears to pay tribute to PYREX VISION, Abloh's initial clothing line and first foray into high fashion.
PYREX VISION boasted a small collection of Champion tees, hoodies, basketball shorts, socks and flannel shirts, plastered in collegiate lettering and Renaissance artwork. Now the "Figures of Speech" tees evoke a very similar inspiration. One tee has a black and white Renaissance painting printed on a Champion blank. On the rear, the T-shirt features text about the exhibition and a  "23" in PYREX VISION lettering.
The second T-shirt features red dotted lines over the exhibition title on the front and an index and glossary on the rear. The pieces are $150 and $67, respectively. Head to the MCA Chicago website for your chance to cop the collection.
For more about Virgil Abloh, watch below.