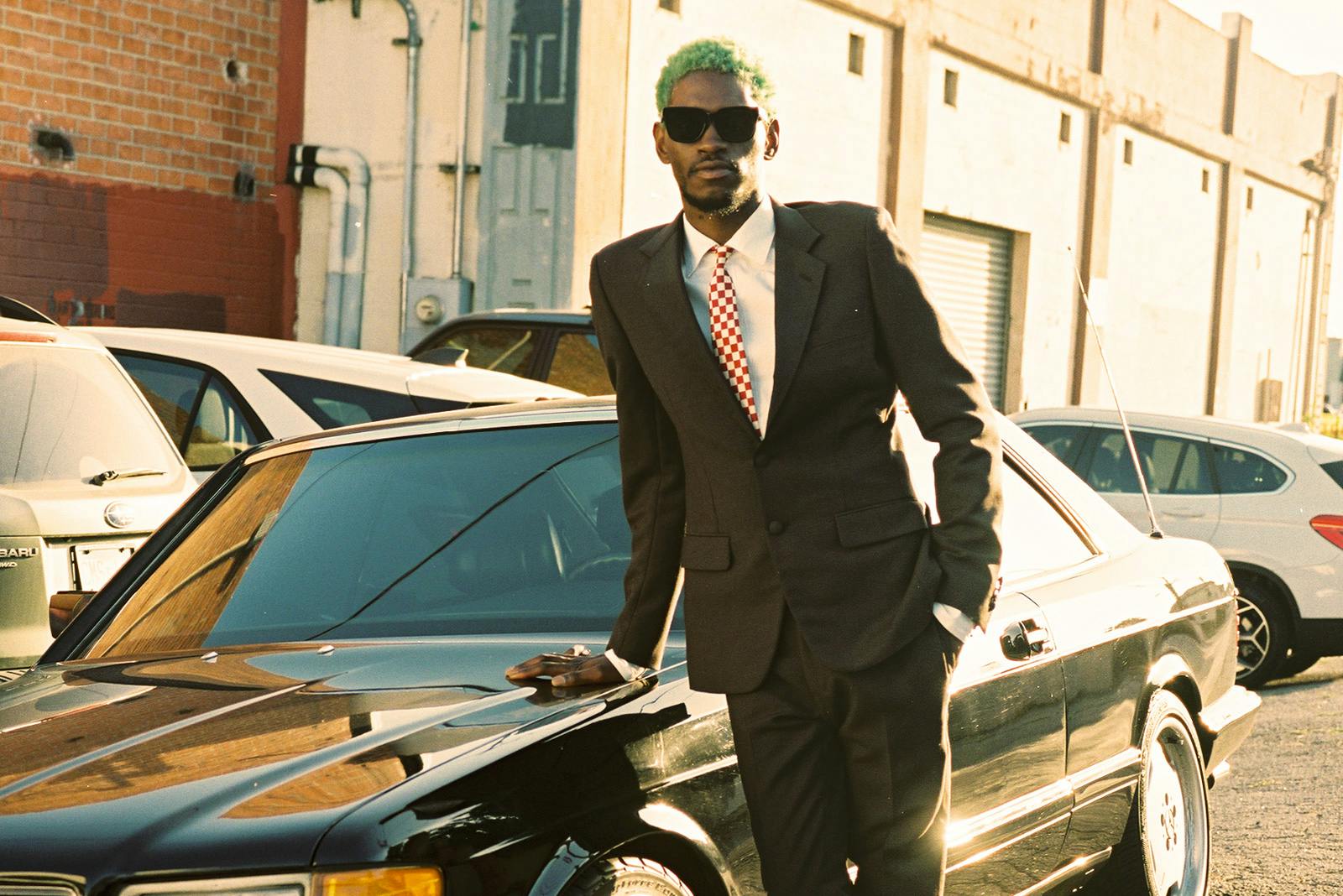 Back in July, Mercedes-Benz announced an unexpected partnership with Virgil Abloh, now thanks to A$AP Nast we have the first look at Abloh's upcoming G-Wagen collab.
The rapper took to Instagram yesterday to tease a pair of Virgil Abloh-gifted Mercedes-Benz racing gloves. He revealed that the pair was one of only 22 and noted, "thank you [Virgil] and [Mercedes-Benz] I'm blown away and super grateful to own these."
The gloves see leather and canvas construction in red, beige and black, with a blue wrist band emblazoned with the text "ABLOH" in white.
Little is known about the project aside from the fact that it is meant to combine both fashion and art with the popular Mercedes-Benz G-Wagen model. While the collaboration is set to be revealed on September 8, 2020, last month the car manufacturer shared a teaser of what's to come.
These teasers shared to Instagram include closeups of Virgil's "Project Geländewagen," a very unique looking G-Wagen. The shots show elements of the one-of-a-kind, home-scale replica including a light gray-white paint job, retro odometer, and bright yellow tire details reading GELÄNDEWAGEN – German for SUV.
"Project Geländewagen" will be auctioned off later this year with proceeds to be donated to an as-yet-unnamed charity that supports the arts. Furthermore, the winner of the auction will also get to meet the co-creators, with a personal introduction to the inspirations behind the artwork and the aspirations for it.
Last month, Virgil Abloh also showed off a new shirt that we assume will be part of a clothing collection.
Stay tuned for more updates as we get them.