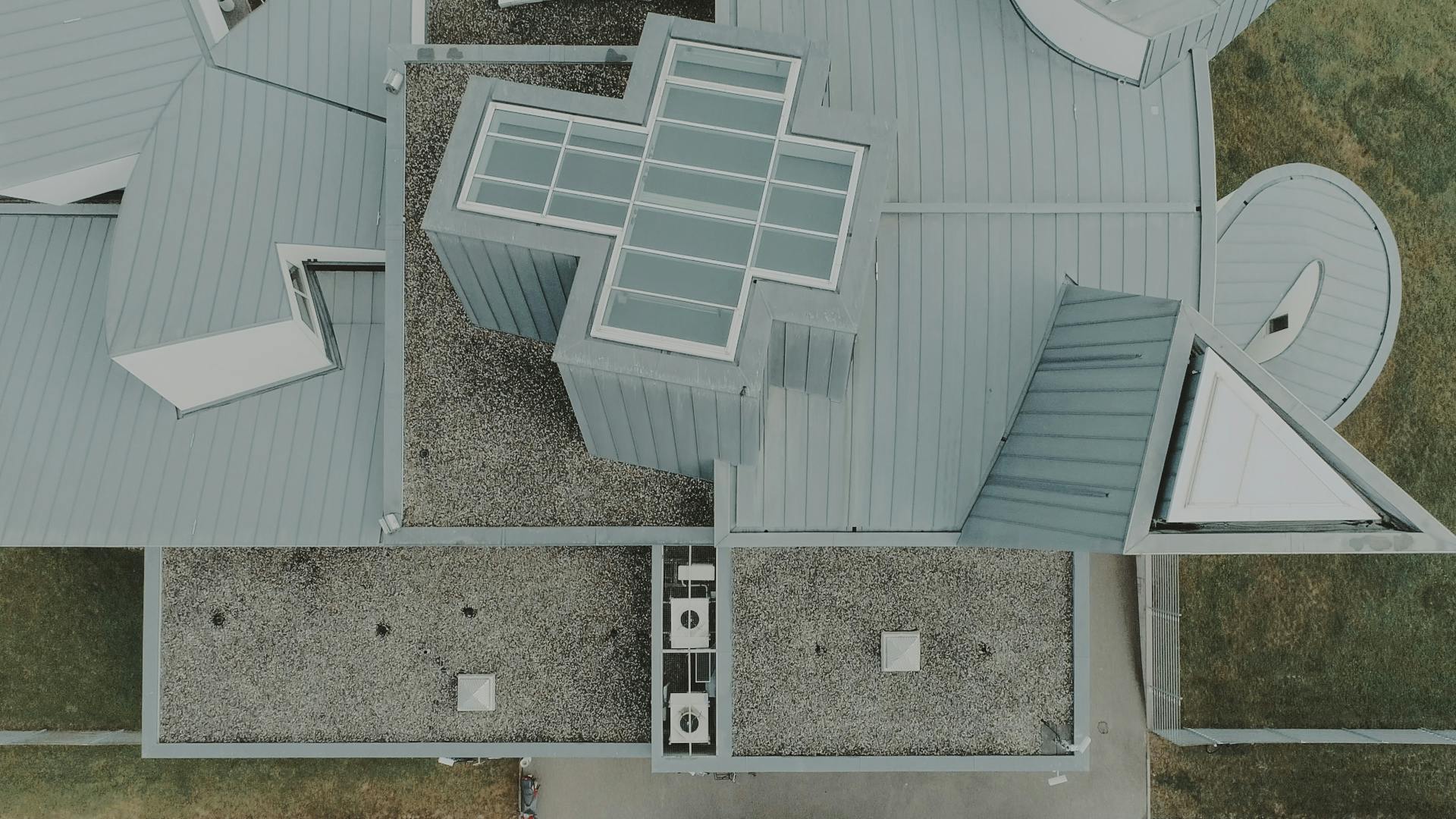 Anyone who is interested in design is aware of Vitra (and probably longs after more than a few of their products). The iconic company is first and foremost known for its furniture, which includes pieces from Charles and Ray Eames, Jean Prouvé, George Nelson, and Norman Foster, and contemporary designers like Ronan & Erwan Bouroullec or Konstantin Grcic, to name just a few. However, Vitra isn't solely about furniture, its stunning German Campus is also home to some of the most important collections of architecture in Europe.
Located in Weil am Rhein, on the Swiss, German and French border, The Vitra Campus includes Zaha Hadid's first-ever building (which recently hosted an exhibition by Virgil Abloh), Frank Gehry's first building in Europe, a production hall by design duo SANAA, and the most enviable meeting rooms by Tadao Ando — and that's just naming a few.
Alongside Vitra's production buildings sits the Vitra Design Museum and the Vitra Schaudepot, which holds exhibitions on design and also boasts a 20,000-strong collection of furniture showcasing key pieces in the history of design.
We traveled to Vitra Campus to speak to Louisa Sawatzki from Vitra and Mateo Kries from the Vitra Design Museum to find out more about the history of design — and the history of Vitra.
Louisa Sawatzki, Head of Communications Vitra Campus
How did Vitra begin?
Vitra was founded in the 30s, originally as a shopfitting company. The story goes that Willy Fehlbaum, the founder of Vitra, went to New York where he saw the Eames plywood chair in a shop window. This was the beginning of a friendship between the Eames' and the Fehlbaum family as Vitra started producing and selling Eames chairs in Europe.
Virgil Abloh recently did a project with Vitra, tell me about working with him?
This June, we presented the installation 2035 together with Virgil Abloh in Zara Hadid's fire station on the campus. The exhibition was a reflection of what life is going to look like in the future, and was focused around a fictitious teenager from the year 2019 who accompanied Virgil Abloh into the year 2035.
Can you give me a brief history of the campus, how did such amazing architects come to build here?
It's important to know that the Vitra campus is still and always was mainly a production site. In the '80s, there was a huge fire and it destroyed most of the factory buildings here on-site and it left the former CEO, Rolf Fehlbaum, with a difficult decision. What should you do? Should you just let it be rebuilt by anybody, like just a normal production hall or should you instead hire an upcoming and promising architect to build a lasting and outstanding production hall?
He decided to be courageous, and hired Nicholas Grimshaw to create a master plan for the campus which began with two factory buildings. Then, Rolf Fehlbaum realized that this could be an opportunity to have a diverse campus built by many different architects. So, whenever there was a need for, a fire station or a conference center for example, he would ask upcoming architects to help them realize this need — people like SANAA or Tadao Ando for example who were unknown at the time.
The campus grew organically over the years, so it's not only a production site, it's an art site, a cultural site and architecture site, and it's a place for the people — for tourists and families to come and spend time here.
What's next for Vitra?
You know, Vitra is an ongoing project. We call it the project Vitra, It's always changing, it's always evolving. The Vitra campus is growing, and it's probably never going to stop. There are lots of exciting projects in the pipeline, so stay tuned.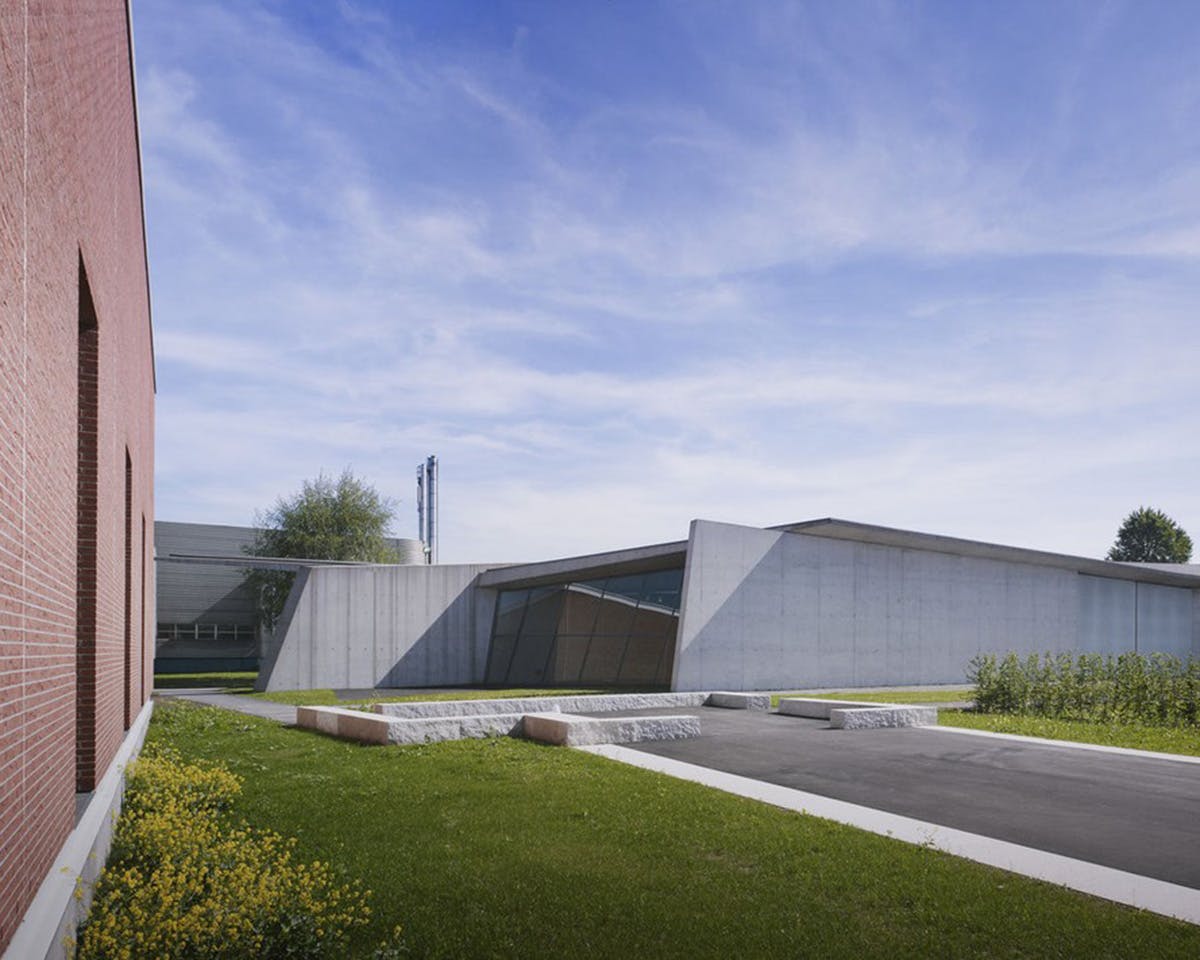 Mateo Kries, Director of the Vitra Design Museum
Can you give me a brief history of the collection?
The Vitra Design Museum collection started in the early 1980s as a private collection by the former CEO of Vitra, Rolf Fehlbaum, who was collecting pieces by modernist icons like Charles and Ray Eames or Gerrit Rietveld.
Then in the late '80s, Fehlbaum had the idea to create a design museum and commissioned Frank Gehry to build the museum's building. He handed over his collection to the museum, so since 1989 its no longer a private collection but an institutional collection that we in the Vitra Design Museum constantly find new pieces for. The collection has grown from initially a few hundred pieces to now more than 7,000 furniture items, more than 1000 lamps. In total we have about 20,000 items in the collection.
What are the four most iconic products in the collection, in your opinion?
There's a lot of iconic products. I would say the ones that nearly everyone knows include, a Gerrit Rietveld red and blue chair from 1918. You know this collage of red, yellow and blue surfaces and sticks, a very abstract piece of furniture.
Another iconic piece is the first cantilever chair. One of them is by Ludwig Mies van der Rohe, this elegantly curved, tubular steel chair. Then you could mention the Eames plastic chairs of course, which were the first really mass-produced plastic furniture pieces. The collection also includes contemporary pieces like Konstantin Grcic's Chair One, which is made out of cast aluminum. It was designed about 10 years ago, but is already a classic.
Have there been any recent additions to the collection that stand out to you?
One of the highlights that we recently acquired is a whole series of furniture by Donald Judd, the American artist. Judd also designed furniture which were part of the interiors that he created. They are extremely reduced minimalists compositions of wooden blocks that he assembles in different variations. Judd's furniture is a study of the possibilities of varying the most simple wood construction that you can imagine in endless series. Next year, we're hosting a small exhibition in the Vitra Schaudepot about Judd's furniture.
What's next for the Vitra Design Museum?
We just opened an exhibition about the relation of surrealism and design, which I can recommend to anyone who plans to come on the campus. It includes great pieces by surrealist artists like Marcel Duchamp, Meret Oppenheim, Salvador Dali. And we show how these pieces influenced a lot of designers over the past 100 years. And we follow that influence really up to contemporary pieces by designers like Odd Matter, or Audrey Large. So really young and upcoming designers that rediscovered their interest in surrealism.
We also just published a book called The Atlas of Furniture Design — the largest book on furniture design that has ever been made. The book is more than 1000 pages with more than 2,500 images and features contributions from more than 70 authors.