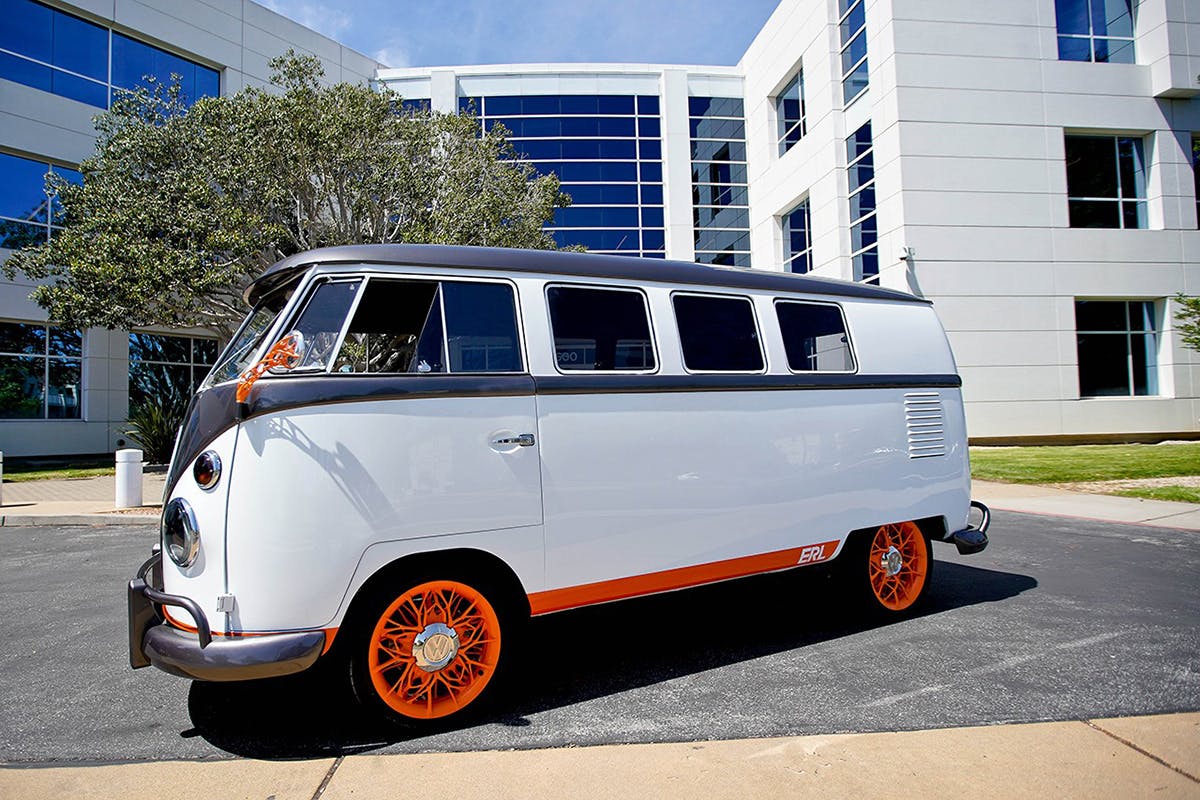 Volkswagen has unveiled an electric version of the 1962 Type 2 Microbus in celebration of 20 years of innovation and the launch of the company's new Innovation and Engineering Center in California. The Type 20 concept is essentially an updated take on the 11-window vehicle from the '60s.
Volkswagen's Type 20 camper van runs on an electric motor that delivers 120bhp and 173lb-ft of torque, while the Type 2, on the other hand, was equipped with a sub-50bhp engine. The ride has a 10kWh battery and a 2,500-watt onboard charger. Porsche has added to the concept with a custom-built active pneumatic suspension that elevates digitally as the driver nears the car. Additionally, the rims, steering wheel, and wired rearview mirror support come courtesy of multinational software company Autodesk.
One of the Type 20's other standout features is a 720p wide-angle camera system in the driver's side second window, which identifies users using real-time facial recognition.