If you've never been to Wempe's store on Berlin's famous Kurfürstendamm, then this is your reminder to make that visit. It's not just the range of mind-blowing jewelry and watches that you need to check out, but the actual interior itself is an opulent two-story emporium that will transport you to a whole other realm.
Last week we teased our Highsnobiety x Wempe launch event for Girard-Perregaux's new Casquette 2.0 watch which took place in the store and let me tell you, it was nothing short of memorable.
On Thursday evening, Wempe's façade was a shining beacon of excitement and curiosity. Display cases outside the store housed 2D iterations of the Casquette 2.0, shrouded in red, neon light that caught the attention of everyone who walked by. Upon entering the store, you were surrounded by retro-futuristic structures, from objects that read 'Time to Play' and claw machines with the Casquette 2.0 dangling inside them, to arcade games and silver ball structures, the store was transformed into a playful '70s haven.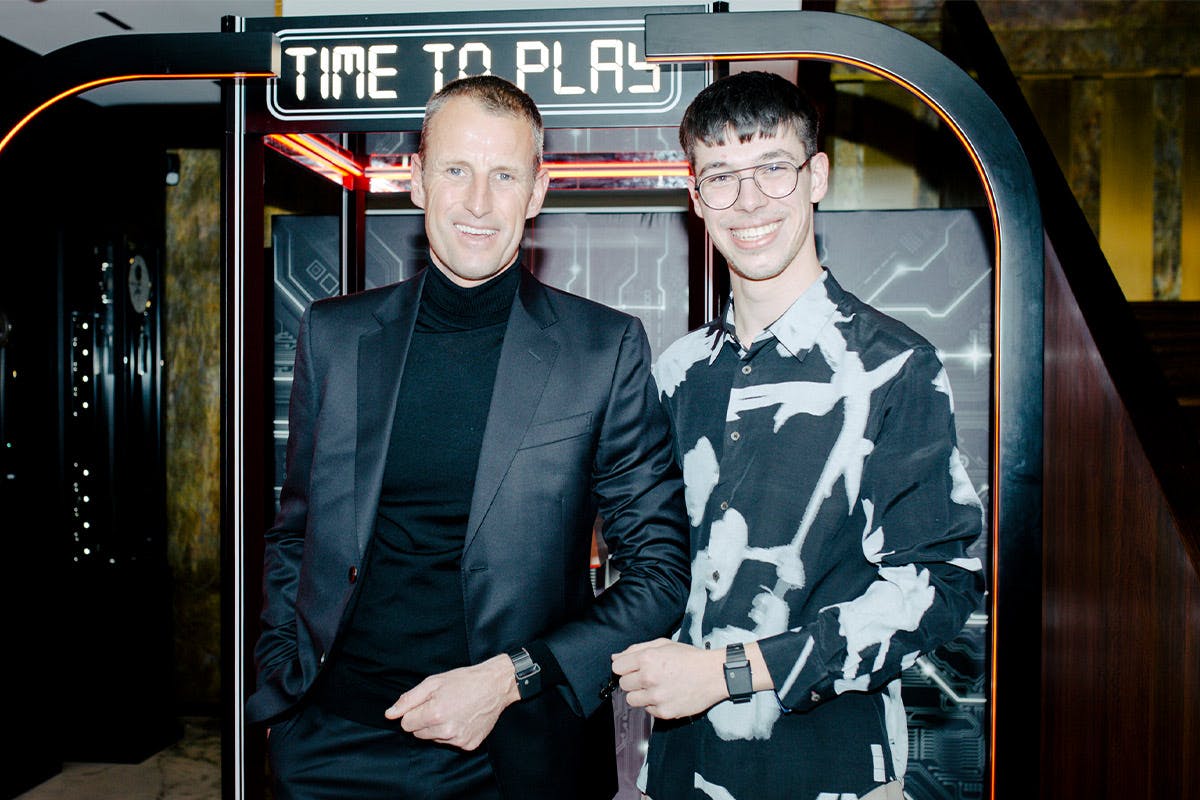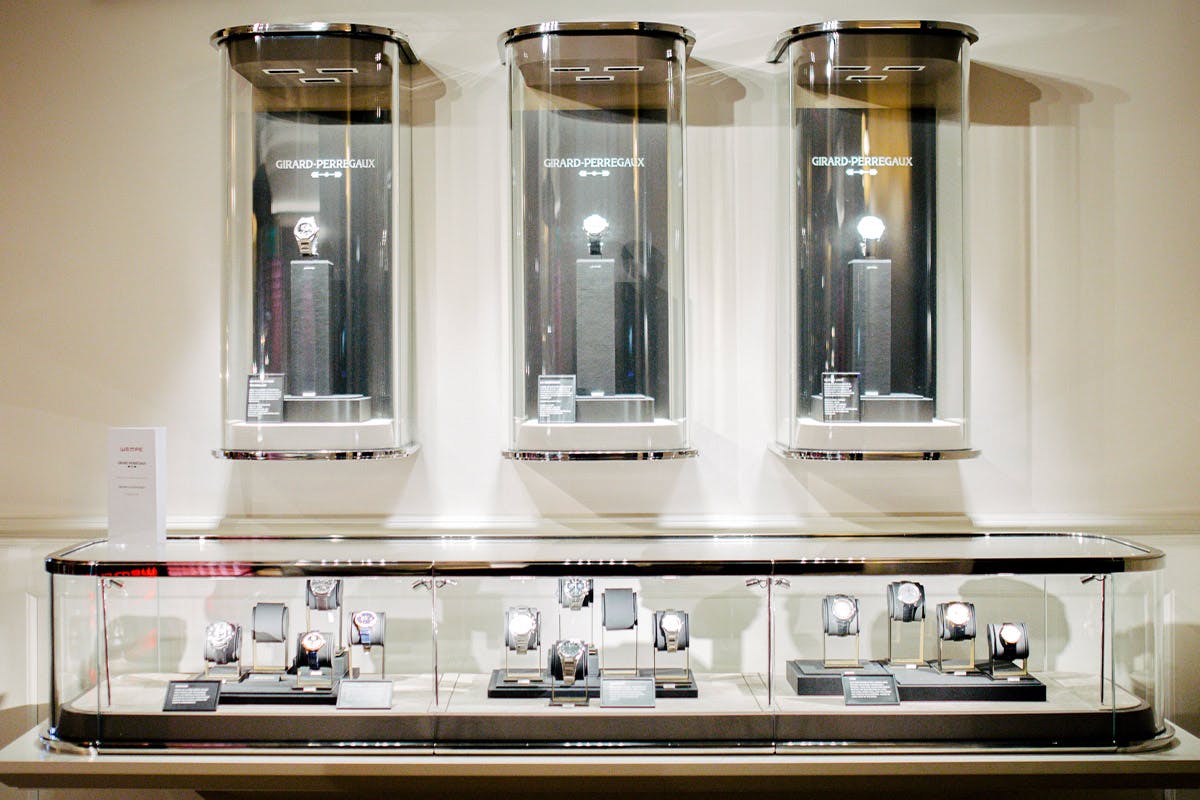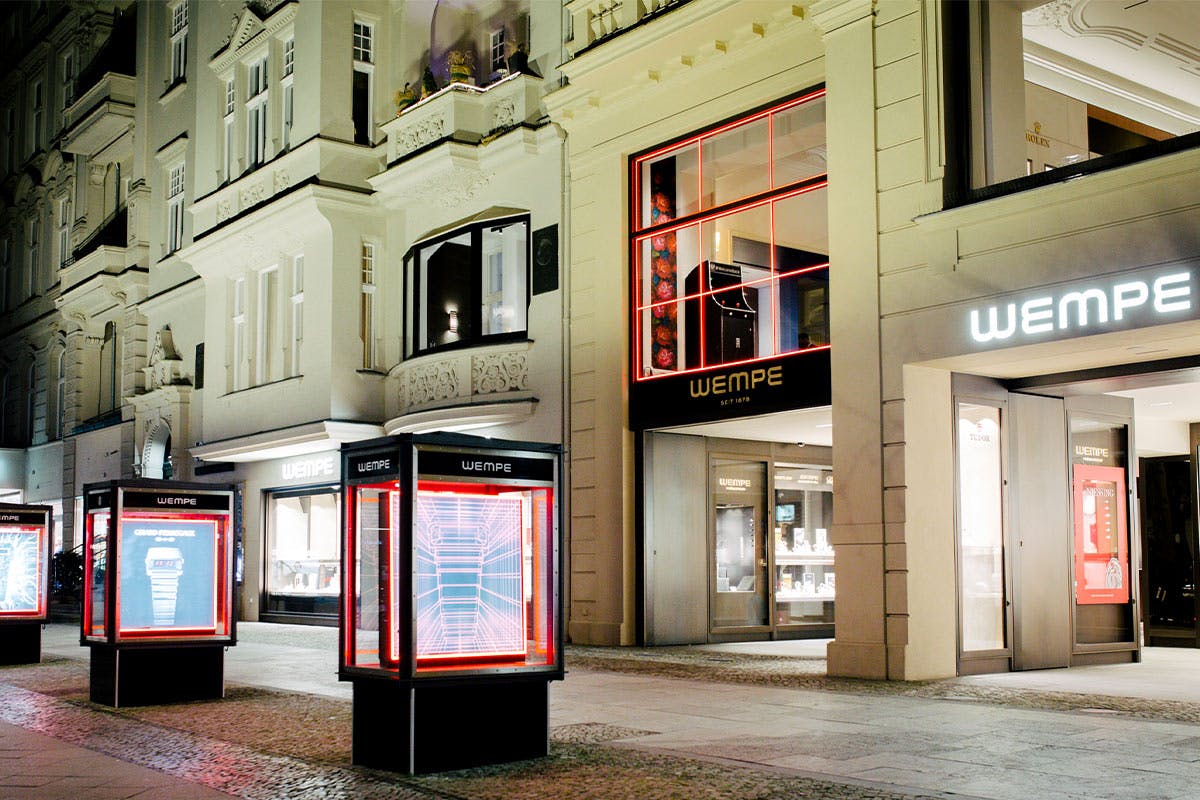 This theme was a nod to Girard-Perregaux's Casquette, which was exclusively produced from 1976 to 1978 where it disrupted the watch industry at the time due to its innovative design and revolutionary aesthetic.
Building on the original Casquette's core structure, the new 2.0 keeps the main aesthetic and functional specs but comes complete with a ceramic case and Grade 5 Titanium case-back making it look like a hybrid creation birthed from sci-fi, automotive, and timekeeping. On top of this, the Casquette 2.0 has a whole new movement system developed in-house by Girard-Perregaux, with additional functions like Chronograph, second-time zone (GMT), and a secret date indication. Guests had the chance to experience the full Girard-Perregaux collection in-store, but also the Casquette 2.0 itself. Amazed at its glistening yet robust appearance, it's a pretty honorable moment considering there are only 820 models available worldwide.
With canapés gliding around the luxurious lounge area and an array of cocktails being served at the in-store open bar, Wempe was filled with buzzing energy, bringing in a host of VIP guests from all backgrounds, all ready to get their chance to experience the Casquette 2.0.
Shop Girard-Perregaux's Casquette 2.0 and full collection here.