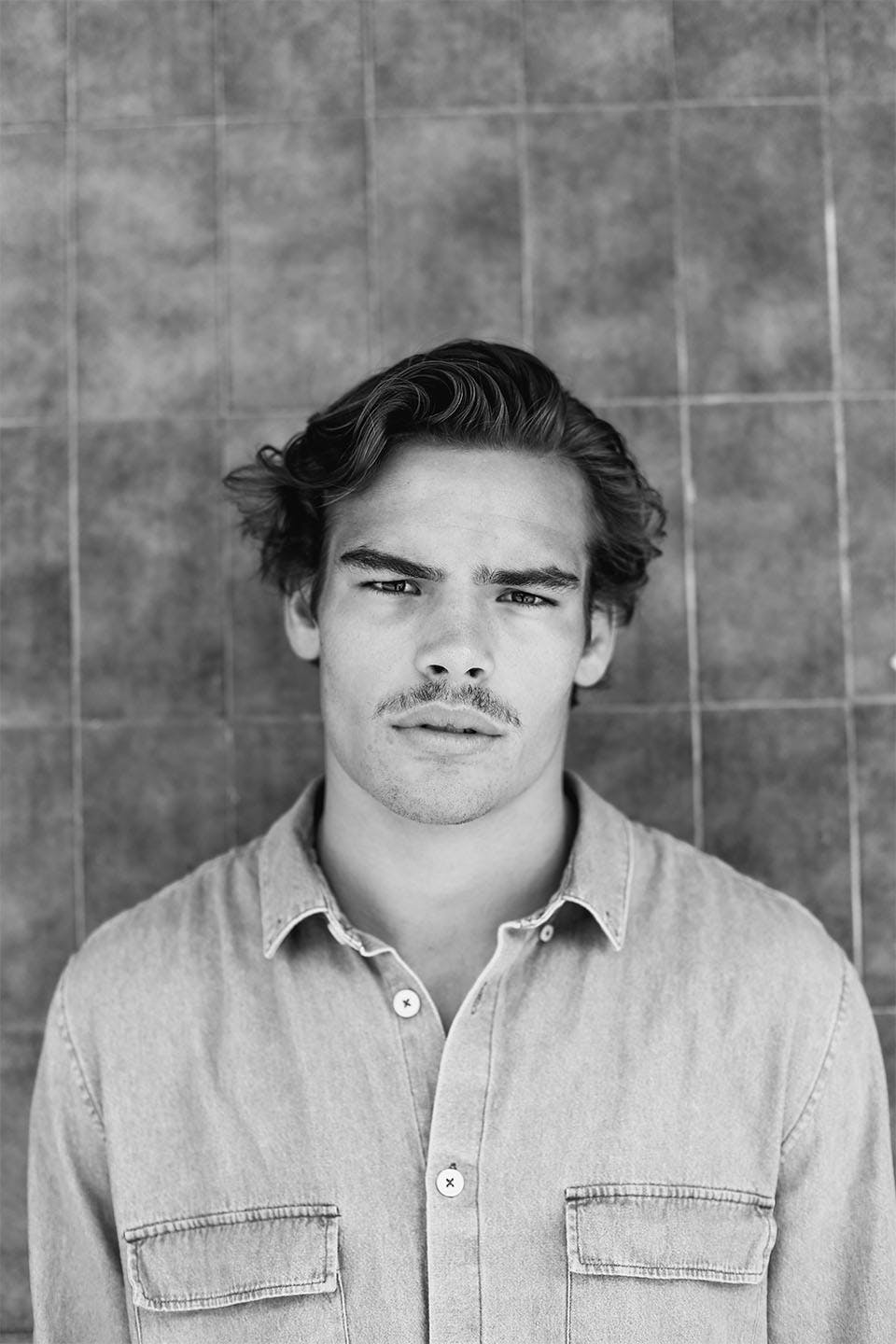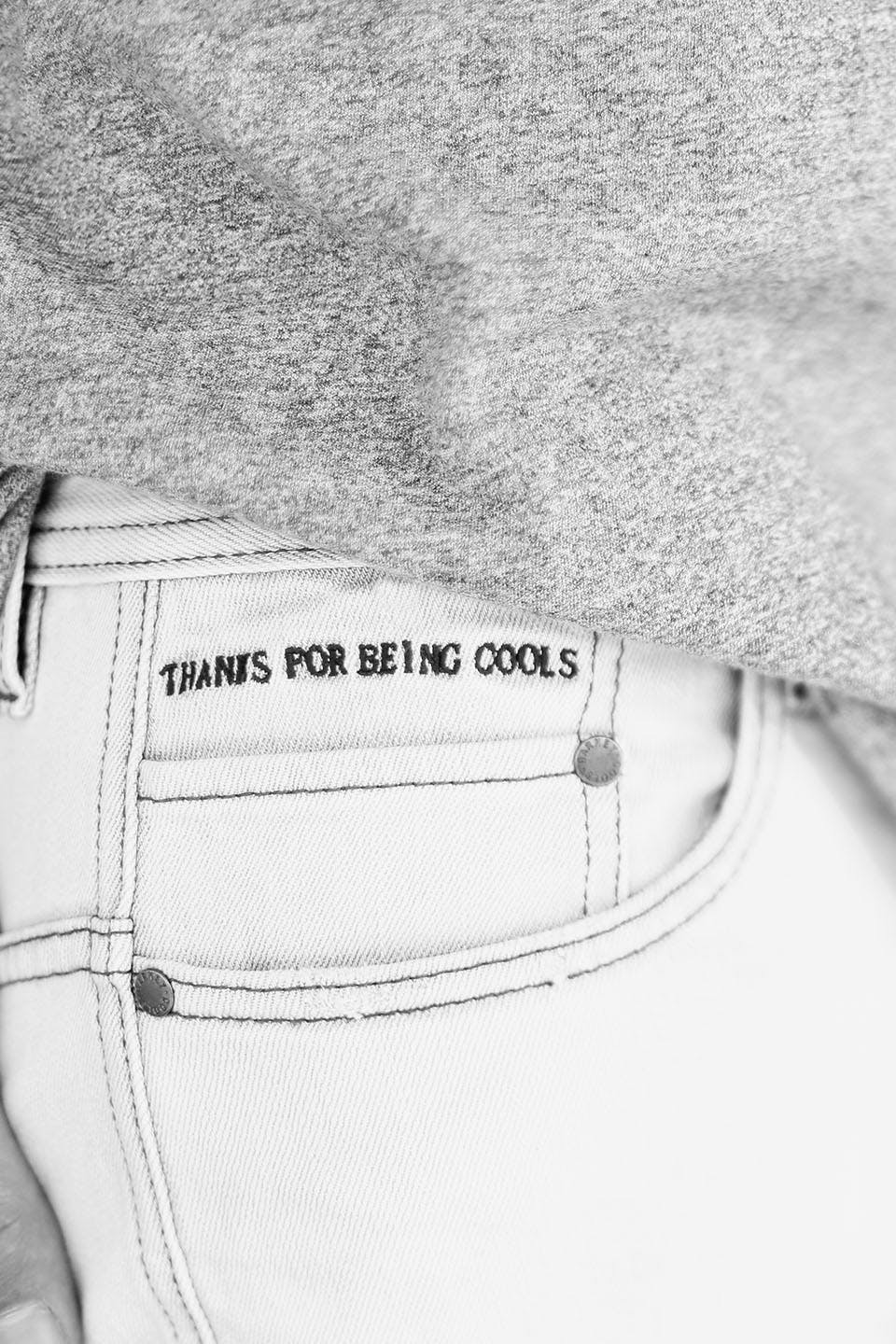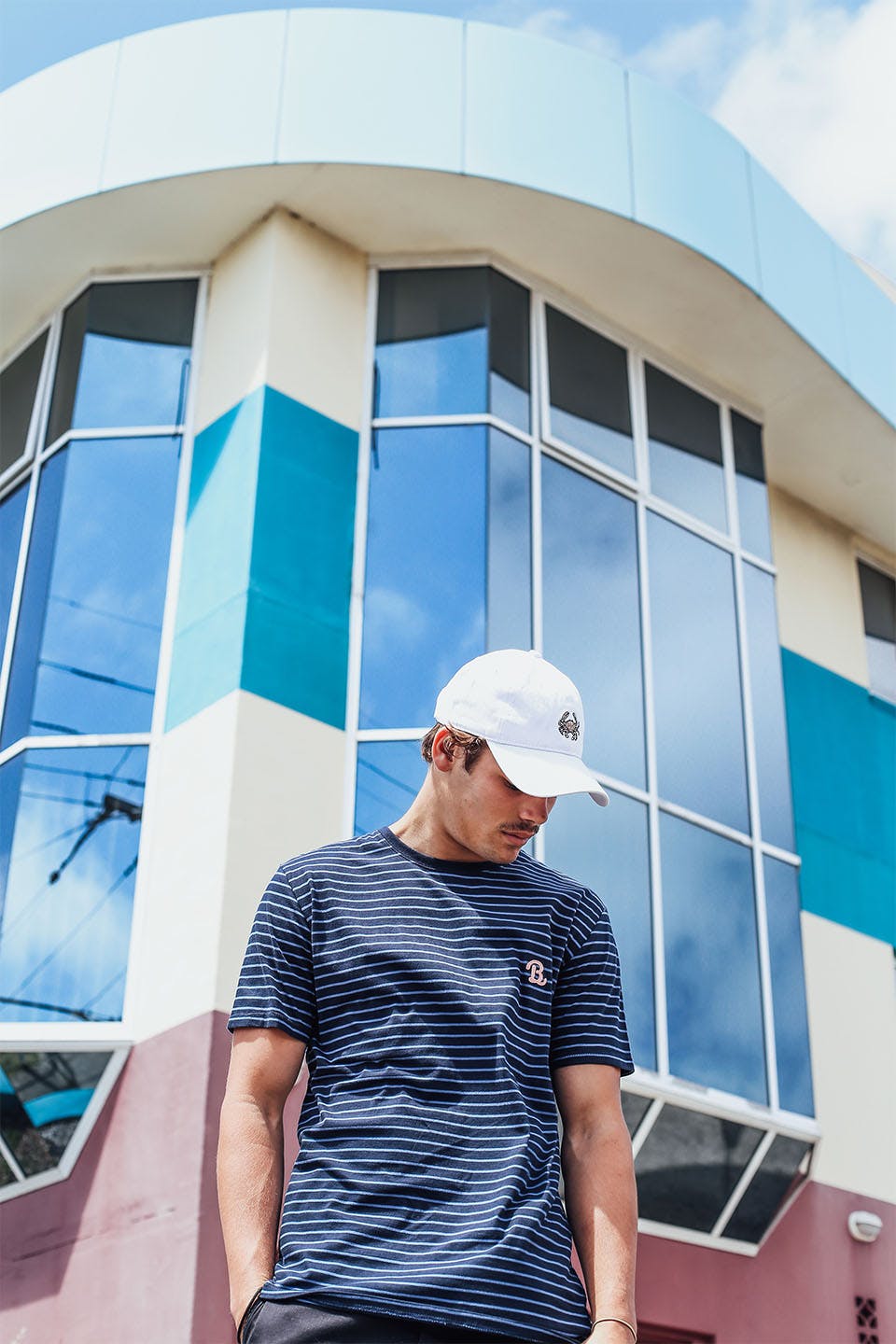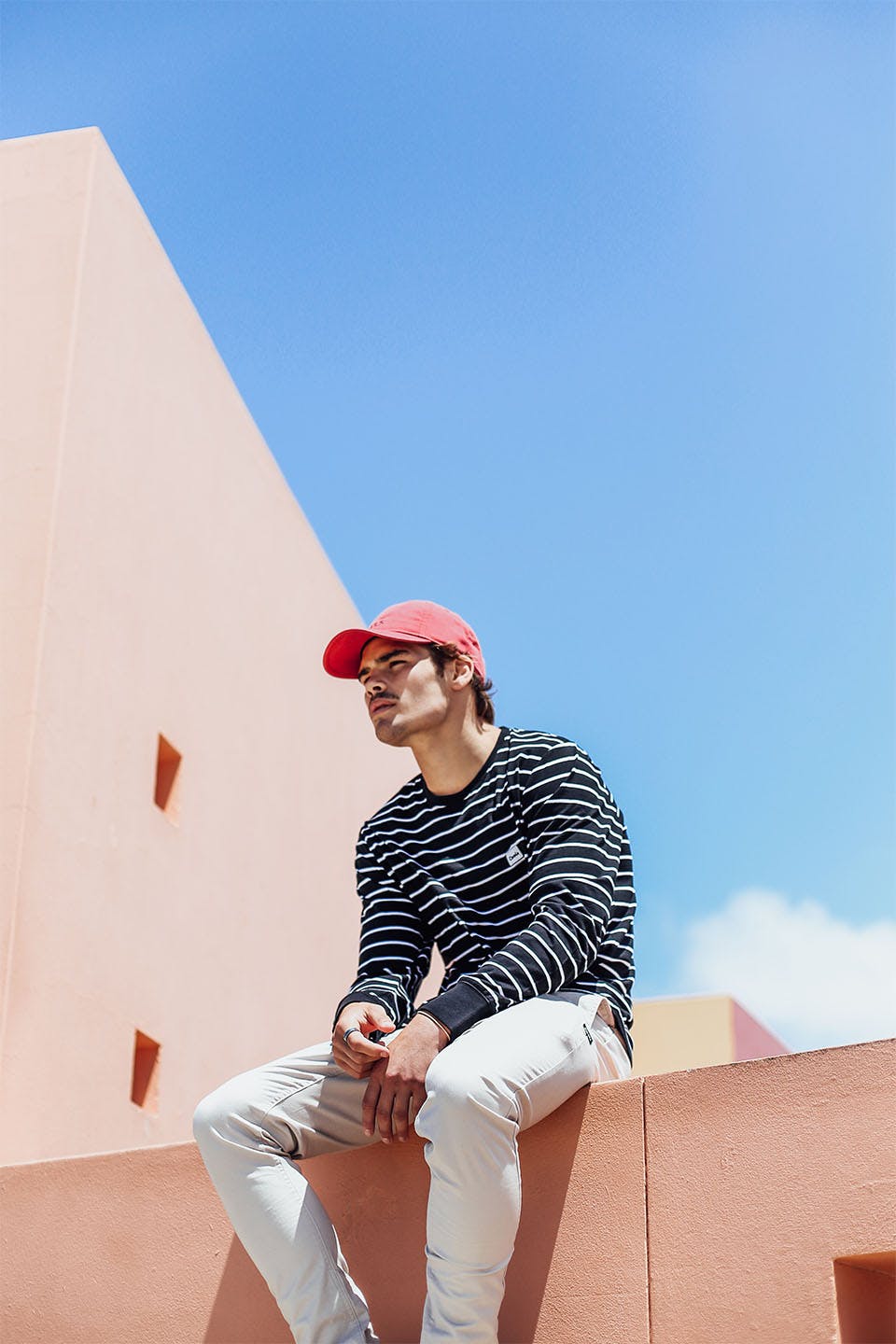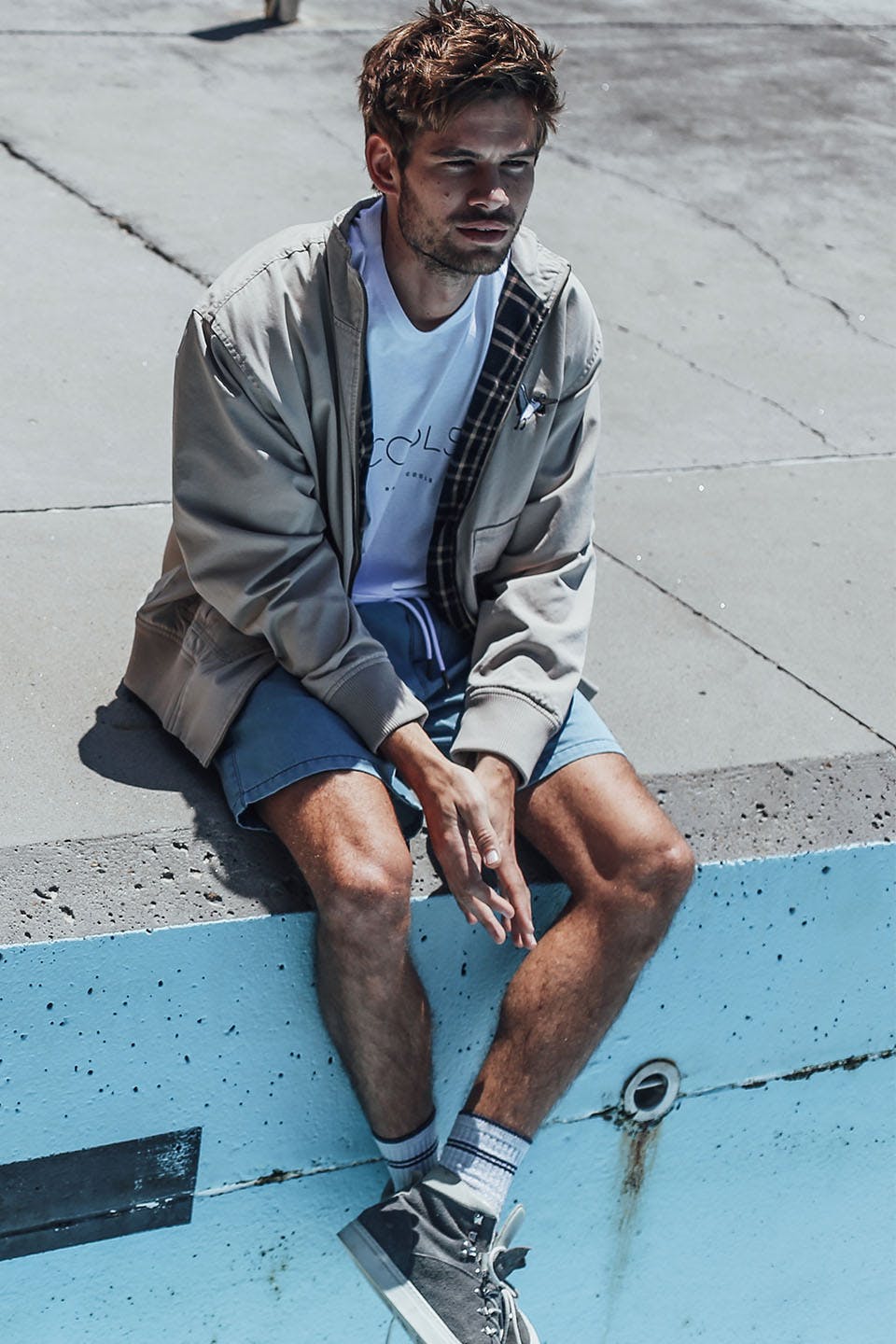 Summer is well and truly not happening up north, but even on the dreariest of days, Barney Cools will draw you comfortably closer to summertime. If you're lucky enough to have planned a trip to somewhere a little steamier during the holidays then Barney Cools is a brand to turn to. They've formerly been considered a "summer only" brand, but we think they've got the goods to rep year round.
So that's two reasons to be eyeing up upcoming Sydney label Barney Cools' fourth drop from its introductory collection, the educationally titled "School of Barney Cools." Focused on rugged and simple streetwear classics, "School of Barney Cools IV" debuts two new jean styles – the distressed B.Line jean in a classic "blow out stonewash" denim blue, and an off-white "blow out ice" number. It also also extends the label's classic Amphibious 17 short's colorways to include a subtly dazzling "black ditzi" pattern, as well as classic indigo, and sand-kissed tan.
Up top, Barney Cools' collection keeps it decidedly simple and unfussy, with its regular fit B.Schooled tee in understated colorways and both short and long-sleeve cuts, with the brand's embroidered "B" logo on the chest. There's also the B.Cools B.Cause tee in straight up long sleeve black and white cuts with script detailing down the sleeve and subtle branding on the chest-pocket.
We've partnered with Barney Cools to get you decked out, either to get you through the colder months or in time for the coming hotter days. Win a full wardrobe worth $1,000 (AUD) by registering after the jump.
The winner will be announced through an update on these pages. Good luck, and in the meantime, eye up the collection with the shots above.
For more on Barney Cools and what you could win, check out part IV of the "School of Barney Cools" collection.