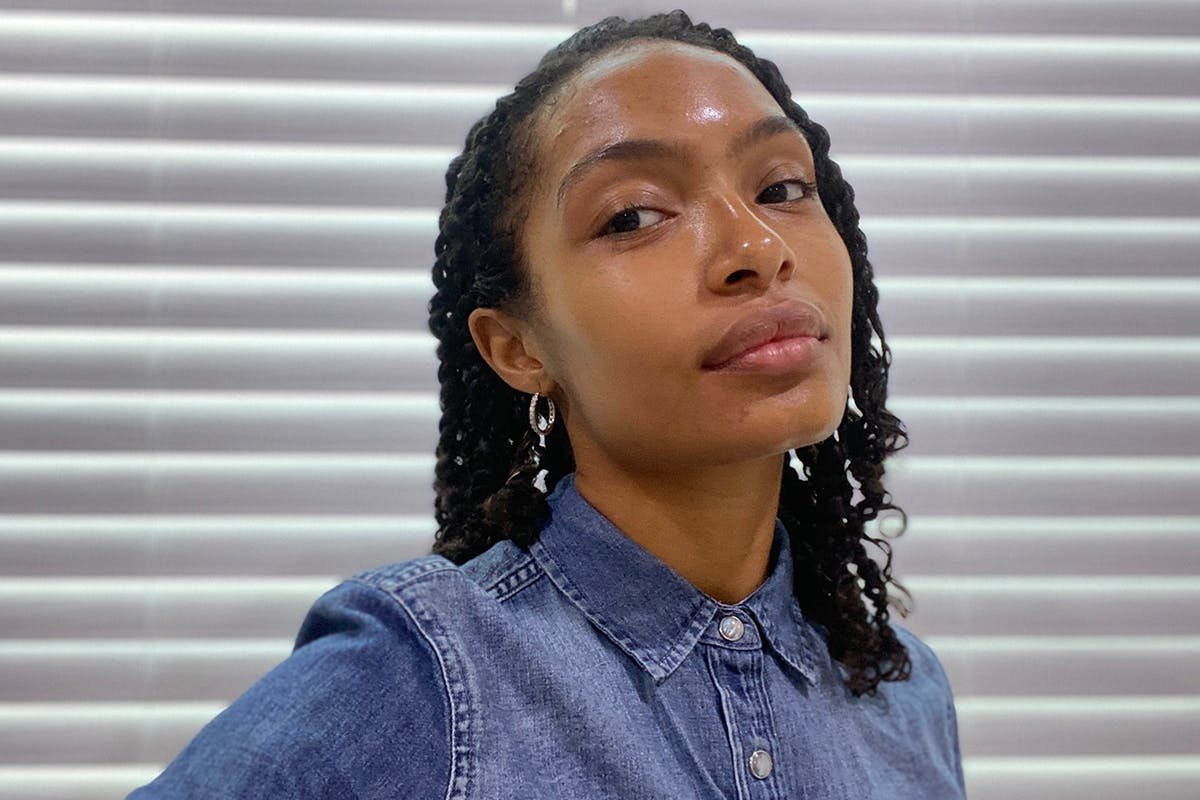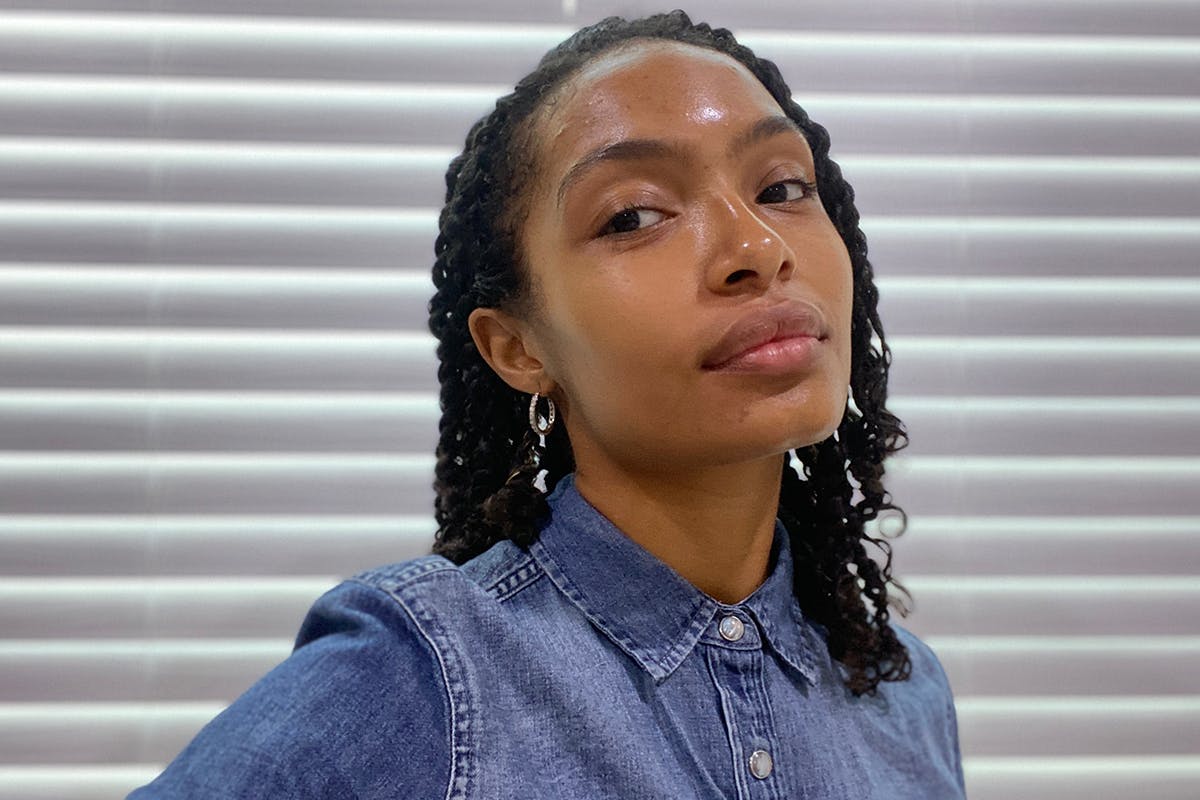 Yara Shahidi is legit one of the most intelligent beings on the planet. The 20-year-old actor, activist, and incredibly astute speaker (just listen to this episode as proof) stays civically engaged with her organization Eighteen x 18, which encourages young people to vote, and has famously interviewed presidential candidate and former First Lady Hillary Clinton for Teen Vogue, among many other accomplishments.
On this episode, she talks about making Hollywood a more inclusive place via her production company 7th Sun, which just signed a deal with ABC Studios to produce shows. While we've seen great strides in diverse casts and inclusive storytelling, there's certainly so much further to go. She also talks about the importance of this election, how people who can't vote can affect change, and how high the stakes are in 2020.
The following interview has been edited and condensed.
Jian DeLeon: Hi Yara, what have you been up to?
Yara Shahidi: Everything's good. I'm in LA with my family. I've been here for the past, five or six months now. I've been primarily working on production and television development. It's interesting, I think the world continues to adapt, as we were saying about technology, so strangely, there are many virtual shoots, virtual conversations that are happening, that are starting to imitate real life.
JD: Maybe that's a perfect way to start the conversation. As you know, TikTok and WeChat were both banned by the U.S. government—
YS: Wait, that just happened this morning? I've been in meetings all day.
JD: Yeah. He issued an executive order a couple hours ago, effectively banning TikTok and WeChat, unless they have an American owner. Obviously TikTok is such an important platform for younger people, what do you make of this news?
YS: Yeah. I know that this was a conversation that this administration been circling around. I just didn't think it was actually going to happen, because it feels like such an overt repression of people's voices. TikTok and WeChat, they're platforms that are intentionally global, and connect people past what other platforms allow.
I know my first engagement with TikTok really was seeing this trend in which people do makeup tutorials, but in the middle of the makeup tutorial, they'd be talking about a really serious issue happening somewhere in the world instead of telling you what products they were using. It was such an interesting way to engage so many people.
You could see really the brilliance of the generation, to know how to work with the algorithm to get on people's pages and spread this message. The first time I heard that Trump was considering banning it, it felt like a direct response to really our global connectivity, which seems to challenge his authority.
JD: It certainly feels like a blow to creators and communities that certainly need that type of platform to get the word out and amplify the issues that they're facing.
YS: Yeah, absolutely. What we know to be true about creators that are black or brown or of any intersection is that it takes 10 times more work to really reap the benefits of your creation. Even though you may be running and inspiring trends, I think what the TikTok ban in particular speaks to is how many people were able to move whatever their following was there to their next platform, as creatives to continue to be able to make what they need to.
JD: In the past couple of years, we've seen a lot of progress in terms of representation and intersectionality, not just in media and in film and entertainment, but on mainstream television in a way that I certainly didn't see while growing up. But I feel like there's always more stories to be told and more communities to be highlighted. What other communities and voices do you hope to amplify that currently you feel are being underserved or undiscovered?
YS: Well, it's an exciting time, because I think there's so much expansion to be done. You're absolutely right. We definitely have to pay our respects to the amount of creators and creatives out in the world who've been doing this work, especially in the past couple of years, of really expanding what we see on television. Being in our ABC deal...we've been up and running for over a year now. It's been exciting to develop shows and be in the process of selling them, because the two things that have been really important for us about helping correct under-representation.
The first thing that we said was we really want to center voices who've been marginalized for so long, or center what has been deemed unfamiliar for so long by mainstream media. But the way we wanted to achieve that was really by ensuring that the team that we put together is as inclusive as the team we wish to share on screen. Because I feel like while Hollywood is getting better at that, I do not know how many projects I've seen that have an incredibly inclusive cast.
That's really the next step that's slowly being taken, saying: "We understand the importance of diversity, but do you understand the importance when no one's watching?"
JD: It's an election year, and you're the founder of Eighteen X 18 and the We Vote Next campaign. In what ways can we galvanize the eligible voting populace and stress how high the stakes are?
YS: I do feel like many people understand how high the stakes are, but there are increasingly more obstacles. We realized pretty early on that this was a pandemic that we were going to have to live through together for a much longer time than we expected, and the proposition of mail-in voting, at first, seemed like it had the potential to really equalize the playing field in a way that hadn't been done before. It wasn't going to be perfect, but it seemed like an exciting opportunity to do things right.
You have to know if your state has certain voter ID laws, the amount of conversations we've had about the fact that every state has a different voter ID law, and also every state has different rules on when you can register. Some people allow same-day registration and voting. What we do know to be true, as we've seen in Georgia, is that there was rampant voter disenfranchisement.
Then, with the attack on postal services, and with the constant berating of the idea of mail-in voting, what we also know is that they're not making more polling places. They're not making safer polling places. From a federal level, we understand that it's a systemic attack...in a time in which there's a very real concern. Overall, when I'm talking to people about this election, I've really been focusing on what can we change down ballot. What we know to be true is that many of the down-ballot decisions are what directly impact our communities and often go completely overlooked. But I think that's extreme incentive to be involved, to know that like in Los Angeles, for example, it's an opportunity to vote for a new DA, which completely changes what is prosecuted in Los Angeles. If you care about that, especially in light of the government's national response to protesters, then there's a direct correlation between me going to vote and that being something that could change.
Stay tuned for new episodes of Vibe Check every Tuesday and Thursday.