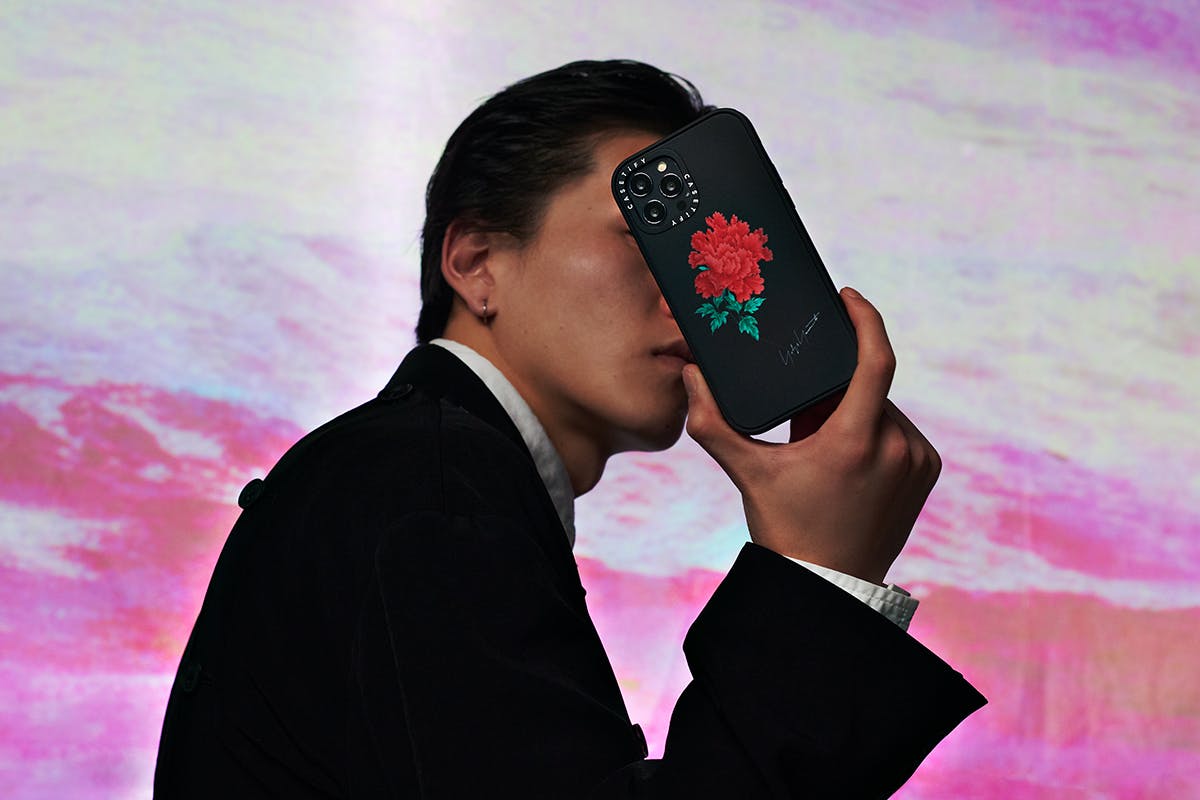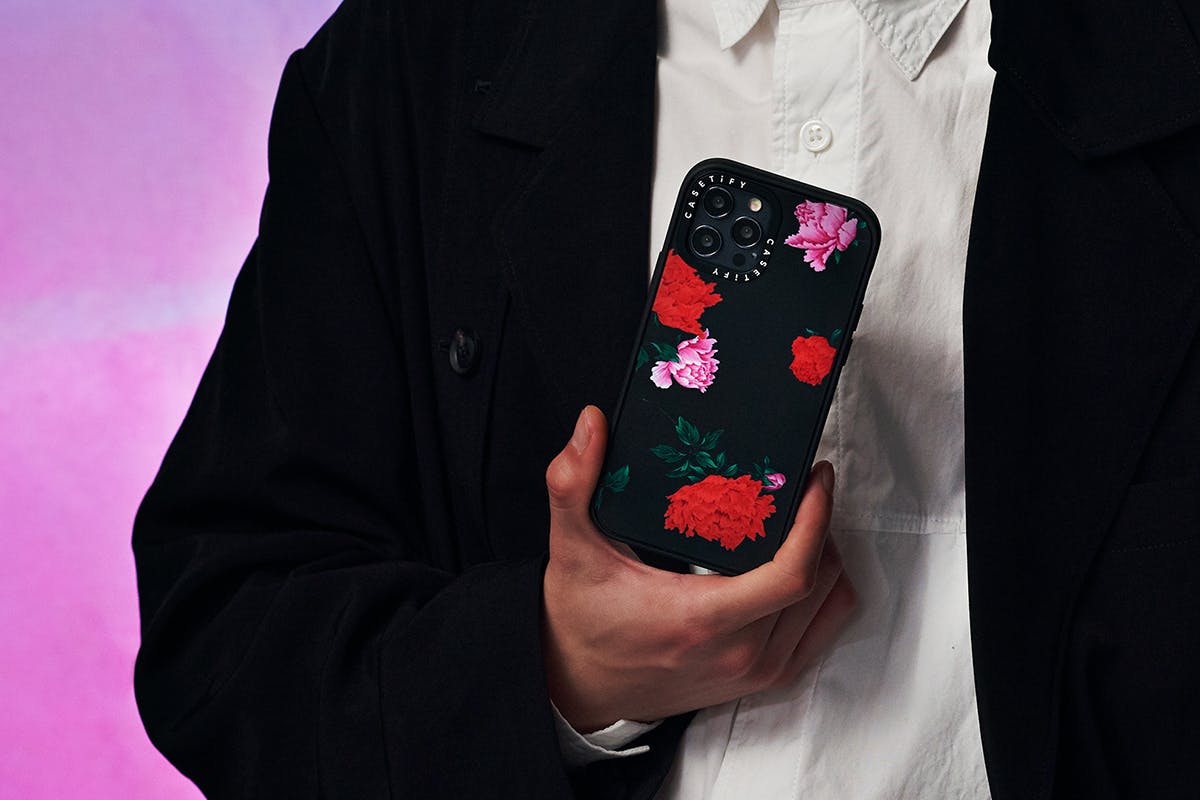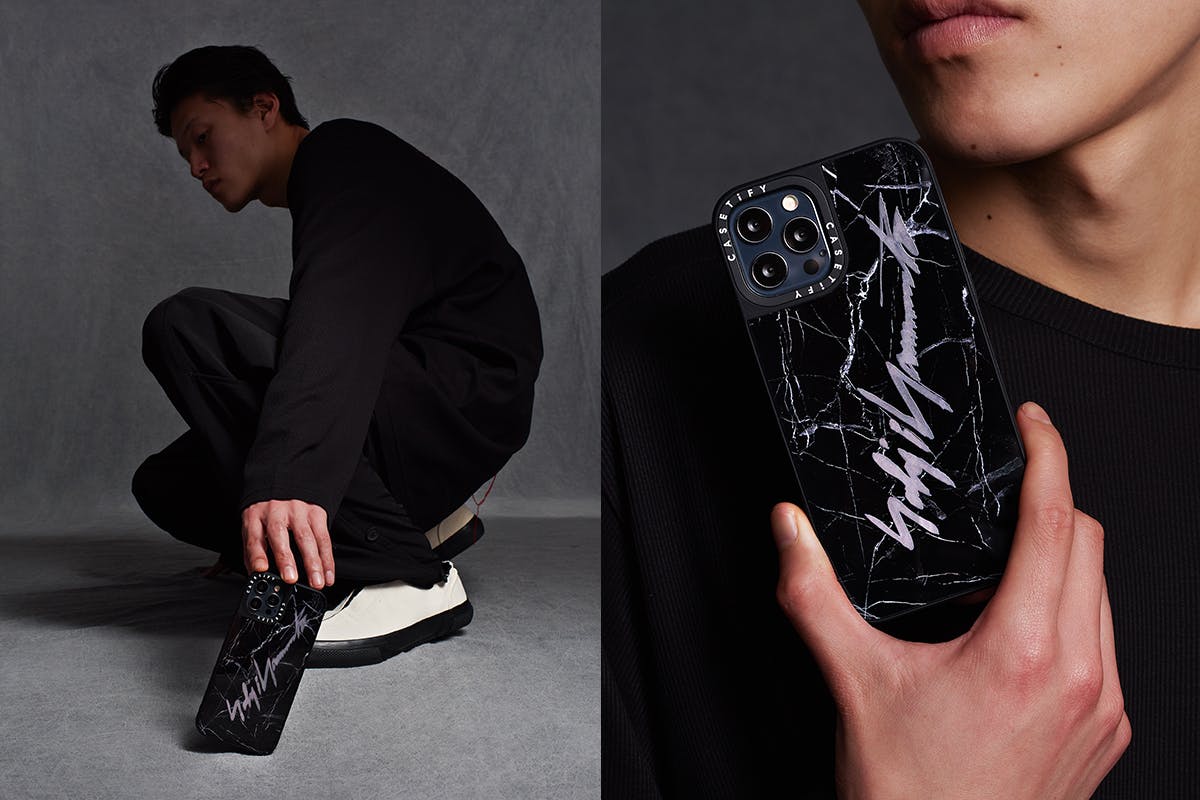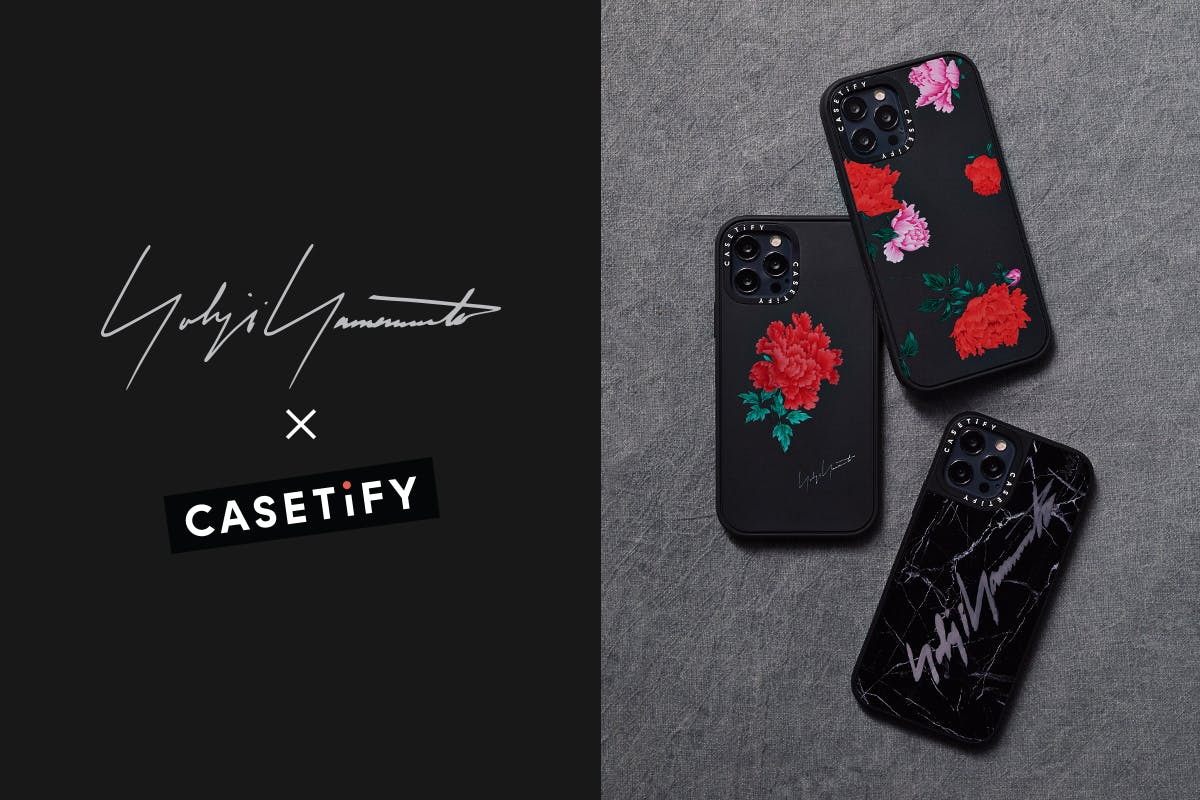 Permanently keeping a finger on the pulse of smartphone style, CASETiFY has spent the last few years attaining iPhone case dominance by issuing collaborations with fashion labels and pop culture franchises alike. To partner with CASETiFY isn't just to release a special smartphone accessory — it's to align with a who's-who of contemporary muses. Yohji Yamamoto is the latest name to join the fray, issuing a trio of restrained, yet colorful, cases for the iPhone 11 and 12.
Most recently reserved for New Era collaborations and the occasional REPLICA ready-to-wear, the floral pattern from Yamamoto's Pour Homme Spring/Summer 1996 is back, tweaked slightly to better fit the shape of CASETiFY's protective shells. Two models feature bold red and blue blooms atop a black base — one highlighting Yamamoto's small script logo — and the third option, fitted to an Essential Case, opts instead for graphic grey branding atop a textural marble pattern.
For Yamamoto heads, the pattern's saturated flora is readily recognizable, though one wonders if the addition of the small bit of branding on one of the cases was an admission for the majority of viewers who will simply think the phone is swathed in pretty flowers. Not a bad thing, by any means, but certainly on the subtle side. It fits well with Yamamoto's understated aesthetic, at least. There's also an invisible benefit to the floral cases — they're part of CASETiFY's Impact line, which boasts antibacterial coating for an extra  dose of cleanliness.
All three of Yohji Yamamoto's designs are now available through CASETiFY's website and Japanese stores.