Over the last three days, we've been tuning into the Zalando Greenhouse to catch the shows and the behind-the-scenes action of the Zalando Sustainability Award. The three finalists — Fassbender, ISO.POETISM BY TOBIAS BIRK NIELSEN, and Tomorrow Denim — presented their latest collections to a panel of six judges who then weighed in to select the winner. This year, the award went to progressive Danish label ISO.POETISM BY TOBIAS BIRK NIELSEN.
Now in its third season, the Zalando Sustainability Award aims to encourage fashion brands to explore alternative approaches to design and production to contribute to a more sustainable fashion industry. The winner receives a financial prize of €20,000 and the chance to co-develop an exclusive collection with Zalando that will further leverage more sustainable solutions in material, production, and distribution.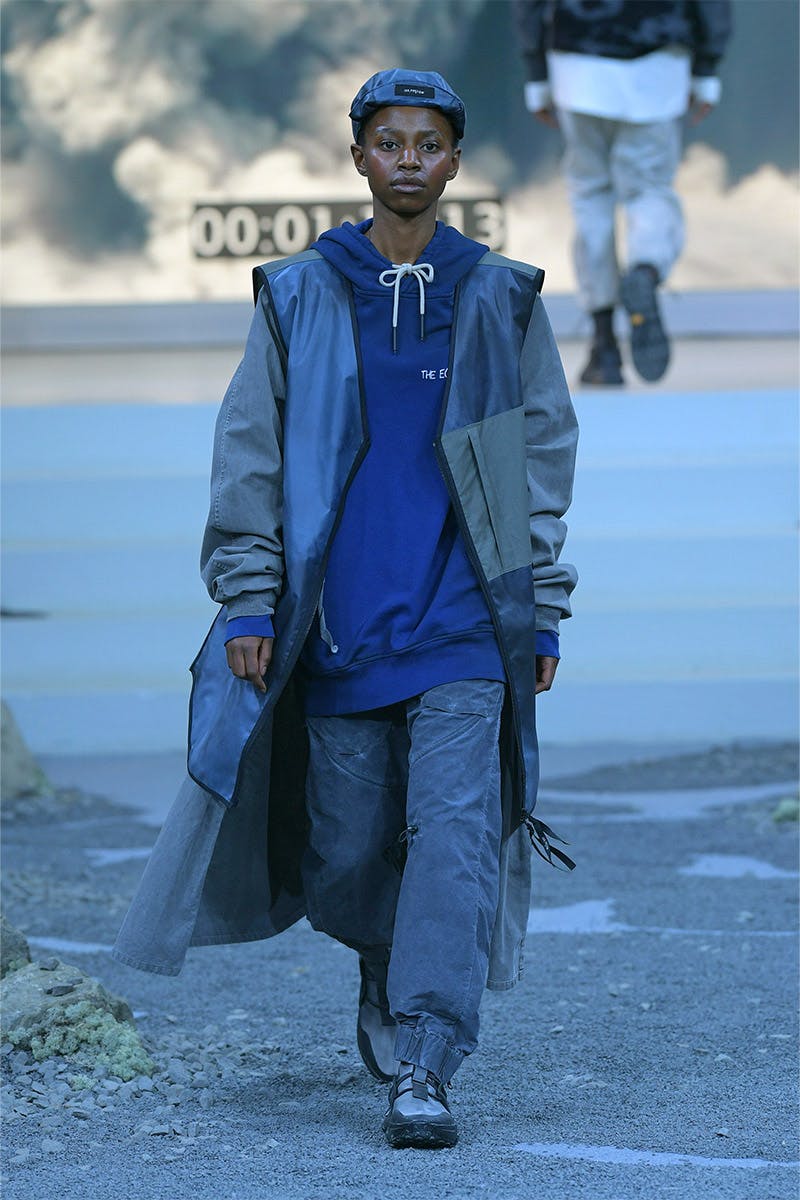 ISO.POETISM BY TOBIAS BIRK NIELSEN is the experimental arm of the fashion studio Tobias Birk Nielsen and is raising the bar when it comes to contemporary design, playing with proportions and textures to create dystopian gorp-like looks. The brand stood out to the judges for its innovative dyeing techniques, ethos to recycle whenever possible, and ability to fuse contemporary design with more sustainable methods.
On winning the award, Nielsen shares: "It is great to be able to reward the team for the amazingly hard work they have done. It has been a long journey to get to this stage. It gives a lot of motivation to move even further. Firstly, there is financial support which we can use to help us. But secondly, now with this award in our bag, it gives you even more responsibility to ensure you stay true to your DNA."
The experience was particularly meaningful for Nielsen, who was joined by his child onstage when he accepted the award. "Having a show in Copenhagen has been a dream for years! I am born and raised in Copenhagen and previously our shows have been outside Copenhagen, so to come back to Copenhagen was amazing. I mean I live just around the corner and I have been a student in this church, so it is an amazing feeling — it is like a homecoming!"
Learn more on the Zalando Greenhouse.