Days before Kieran Culkin returns to the screen as Roman Roy, one of Succession's resident enfant terrible, Zegna recruited the actor as the ambassador for its Triple Stitch Luxury Leisurewear Shoe. Culkin, only the latest in a long line of famous entertainers who've joined forces with Zegna, has been wearing the Italian luxury house on the red carpet to promote Succession's new season so the Triple Stitch partnership is an etension of this relationship.
The Triple Stitch Luxury Leisurewear Shoe ($890) is a versatile low-top sneaker that Zegna artistic director Alessandro Sartori imagined as an alternative to typical dress shoes. Zegna says that the Triple Stitch is "celebrated for its softness, light weight and remarkably flexible sole," and can "be worn with any outfit and for any occasion."
Zegna positions the Triple Stitch as a shoe that crosses boundaries, suitable for both "boardrooms [and] the streets of the world's most stylish cities."
Kieran Culkin wears several colors of the leather Triple Stitch in the New York-shot campaign that commemorates his appointment as the shoe's ambassador, displaying the Triple Stitch's signature hidden-laced vamp, full-grain upper, and minimalist sole unit.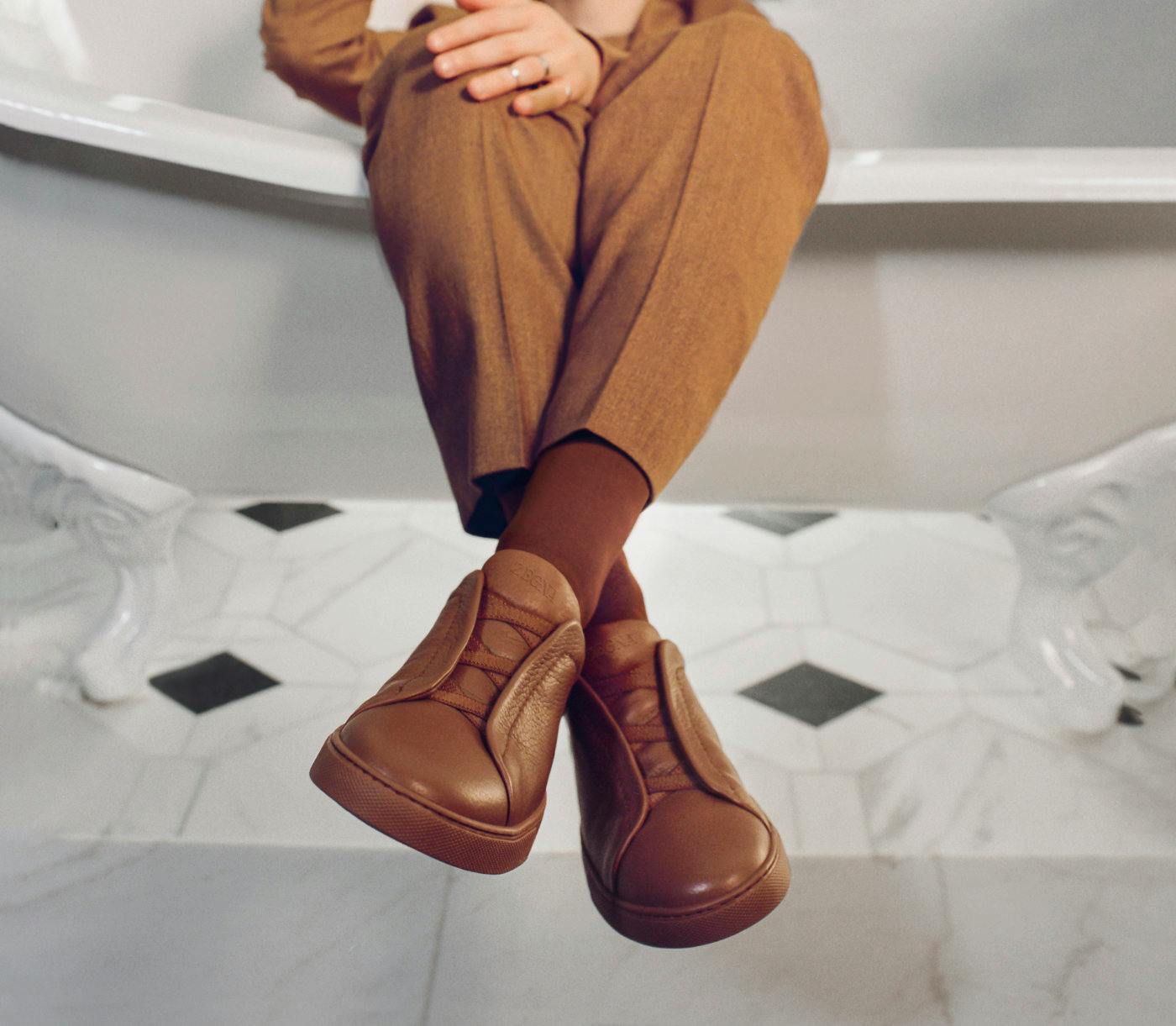 With this move, Zegna has folded Cuklin into its 232 Community, the informal collective of Zegna-approved creatives named after the 232 Road that winds through Oasi Zegna, the Italian luxury label's home in the Italian Alps.
Zegna has recently expanded the 232 Community by building relationships with likeminded fashion labels (The Elder Statesman) and influential artists, like Culkin and Questlove, who most recently wore Zegna to both the 2023 Grammy awards and Oscars.
Kieran Culkin, the latest member of Zegna's 232 Community, makes his return to the small screen on March 26, when Succession's fourth and final season debuts on HBO.