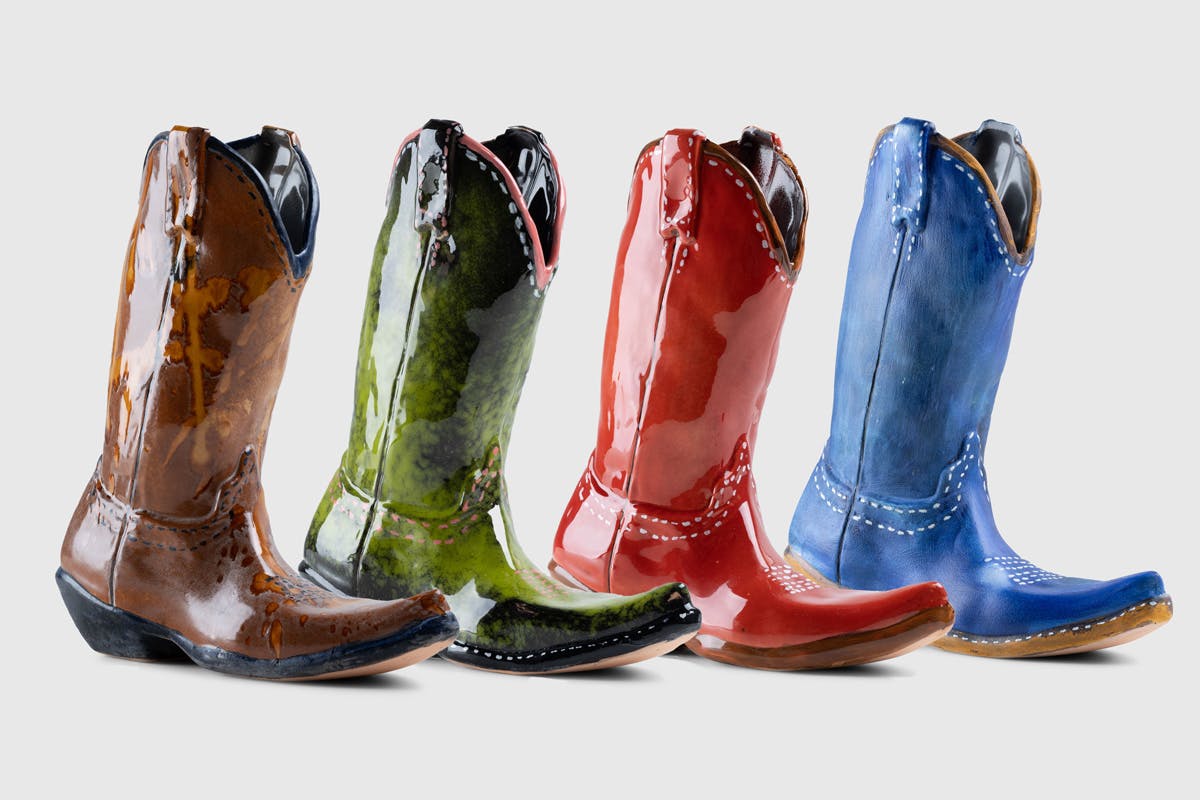 From Thom Browne's cowboy dancing the runway with his ass out to A$AP Rocky's Western tuxedo, the appreciation of cowboys in fashion continues to go strong.
And it isn't just limited to us wearing cowboy boots or those western-style jeans from Y-Project, thanks to Zordan Generazione interior design is also getting the western treatment.
Covering both goldsmithing and ceramics, the Italian label's handmade creations range from diamond-studded rings and necklaces in irregular shapes to square-shaped tea sets, and blending together those worlds of fashion and homeware is its Texan Vase.
Modeled on the designer's own size 37 shoe, its selection of ceramic boots are made to be used as a vase with the ceramic allowing both water and earth to be inserted inside the boot shaft meaning that plants and flowers are preserved for a long time.
But despite it being created with all the bells and whistles needed for a functional vase, the likeness to an actual cowboy boot at first glance is impressive. Small details like white contrast stitching, a silver plaque on the heels of the boot, and 3-D paneling for the pull strap and where the shaft connects to the foot will impress any cowboy boot devotees.
This is all achieved by shaping the boot out of clay before the color and final touches are meticulously added by hand.
Available to shop now as part of the Highsnobiety Gift Shop, a selection of gifts curated or created by ourselves, the vases arrive along with the aforementioned tea cups and kettles along with some other boot-shaped vases.
Taking Maison Margiela's famous Tabi Boot and turning it into a vase, fellow Italian designers Idea Generale have made booties for high fashion fan's flowers. Now, the big question is if you're a Tabi vase type of person or a cowboy boot vase type of person — or both?
Scroll Down to Shop More Generazione Zordan