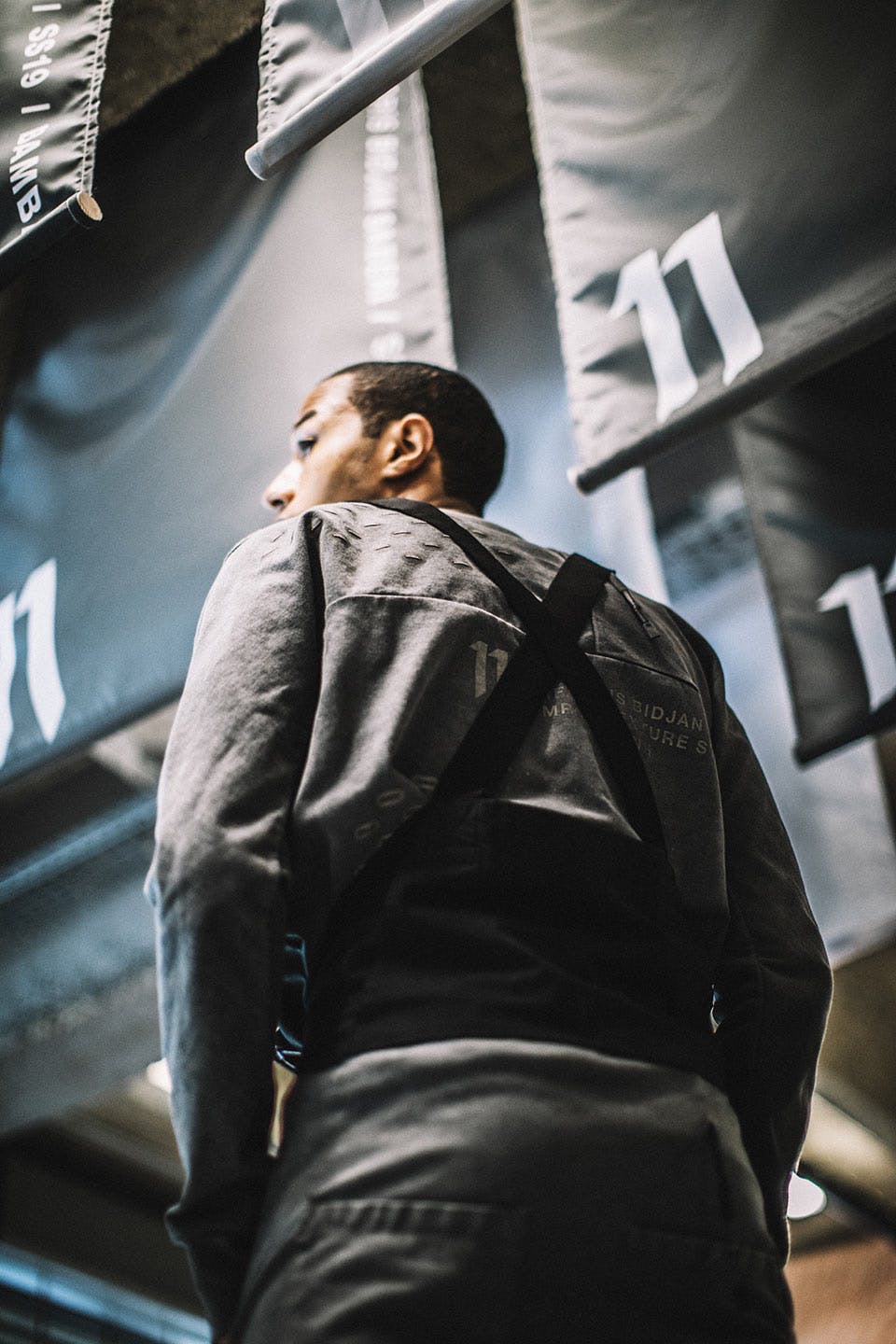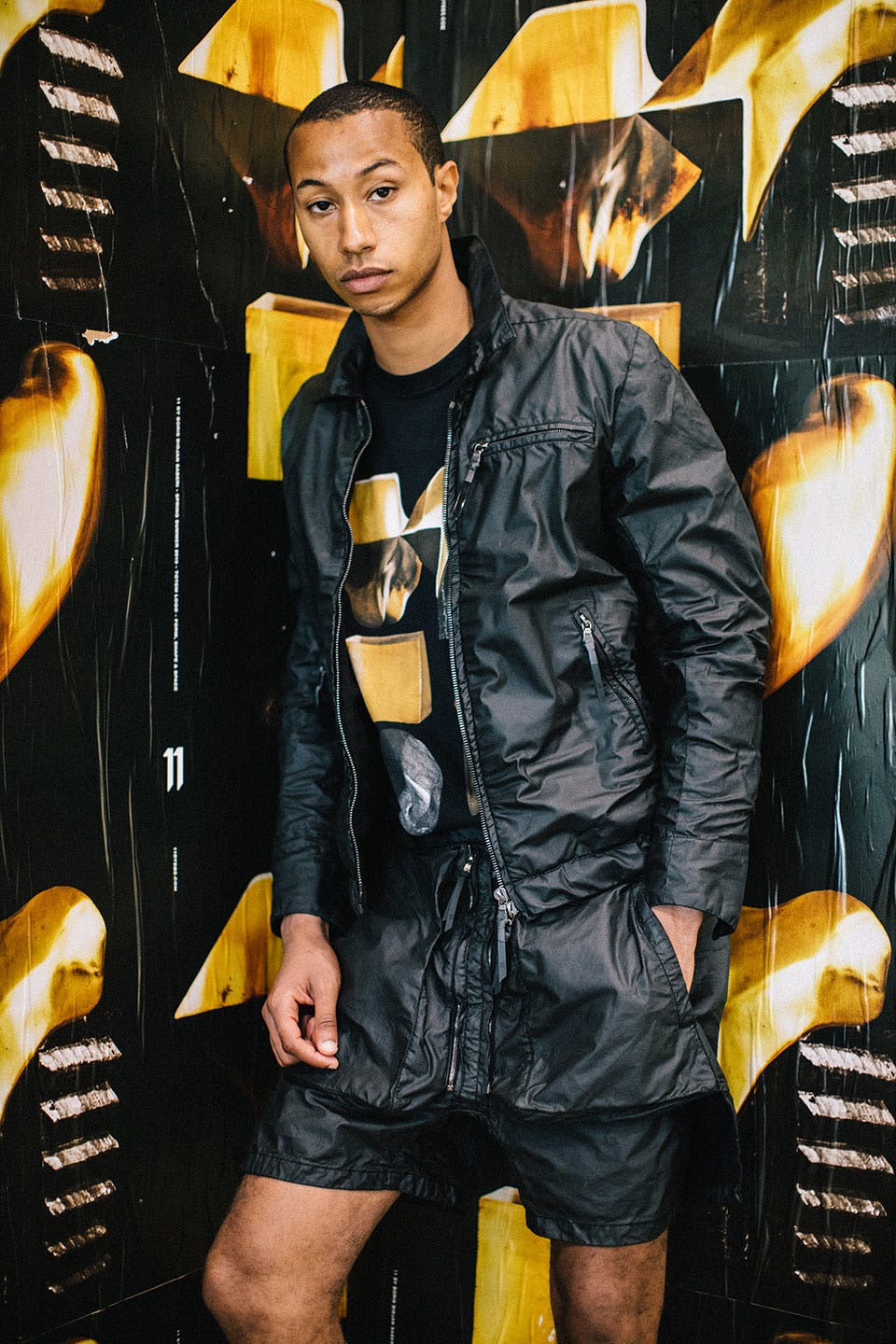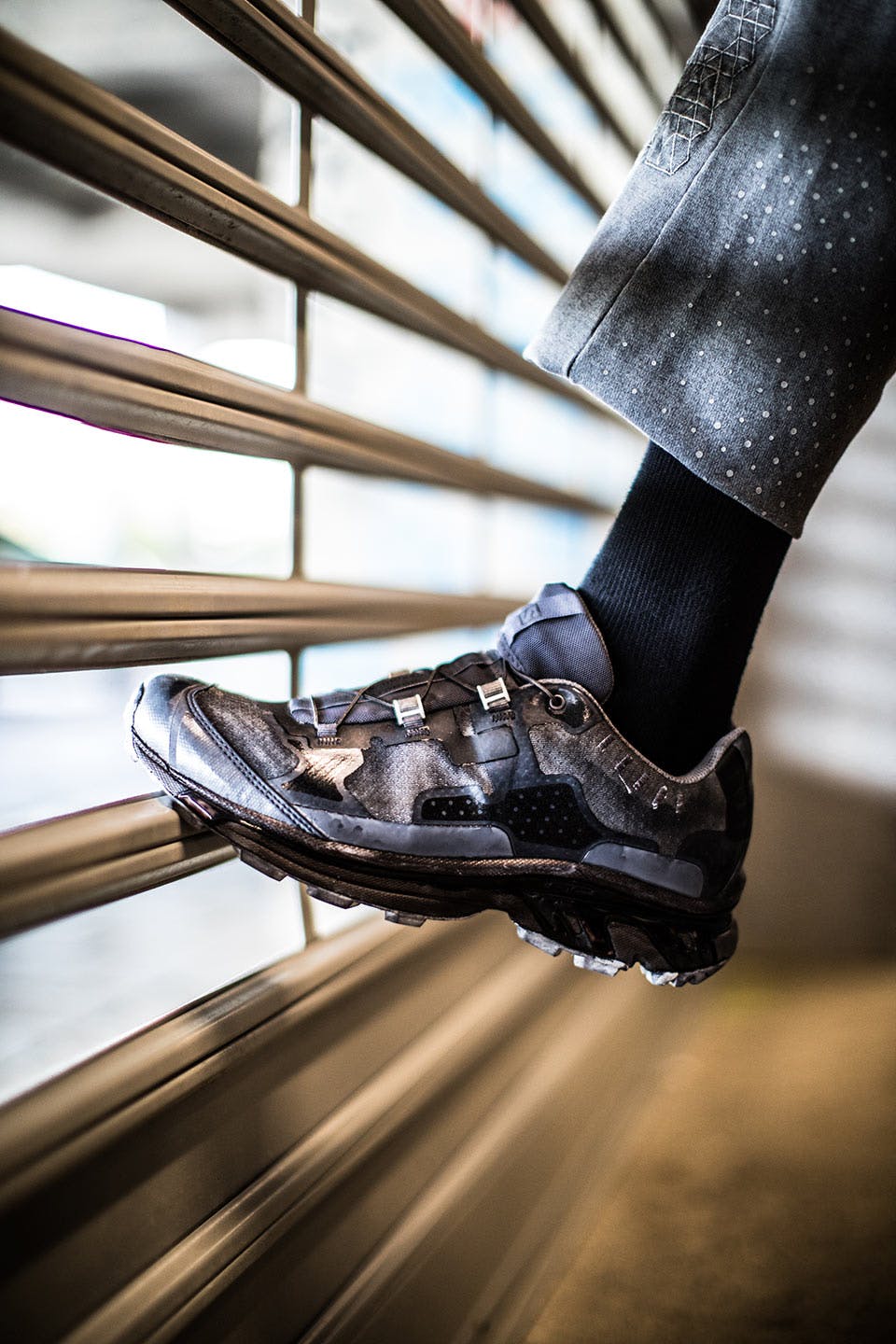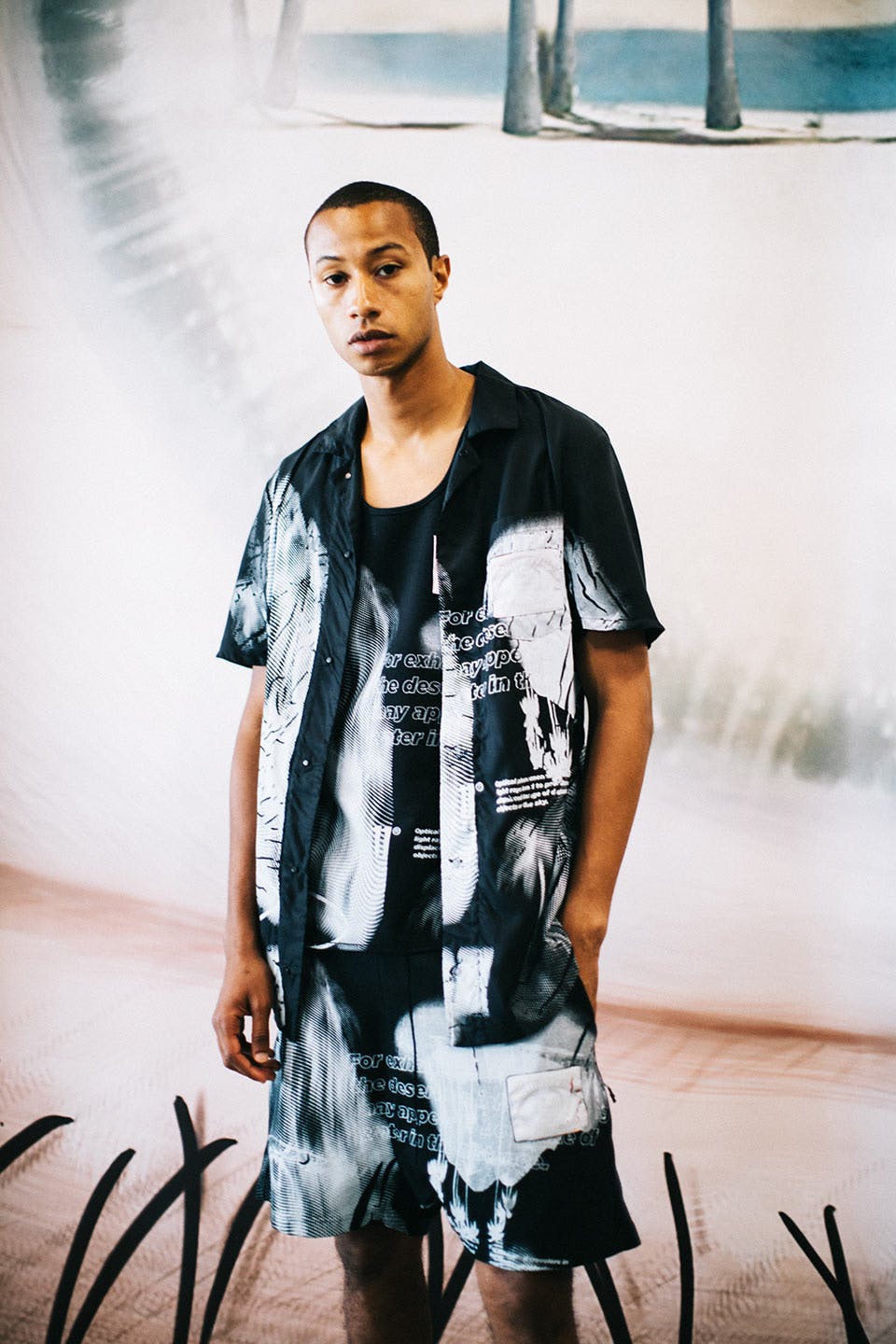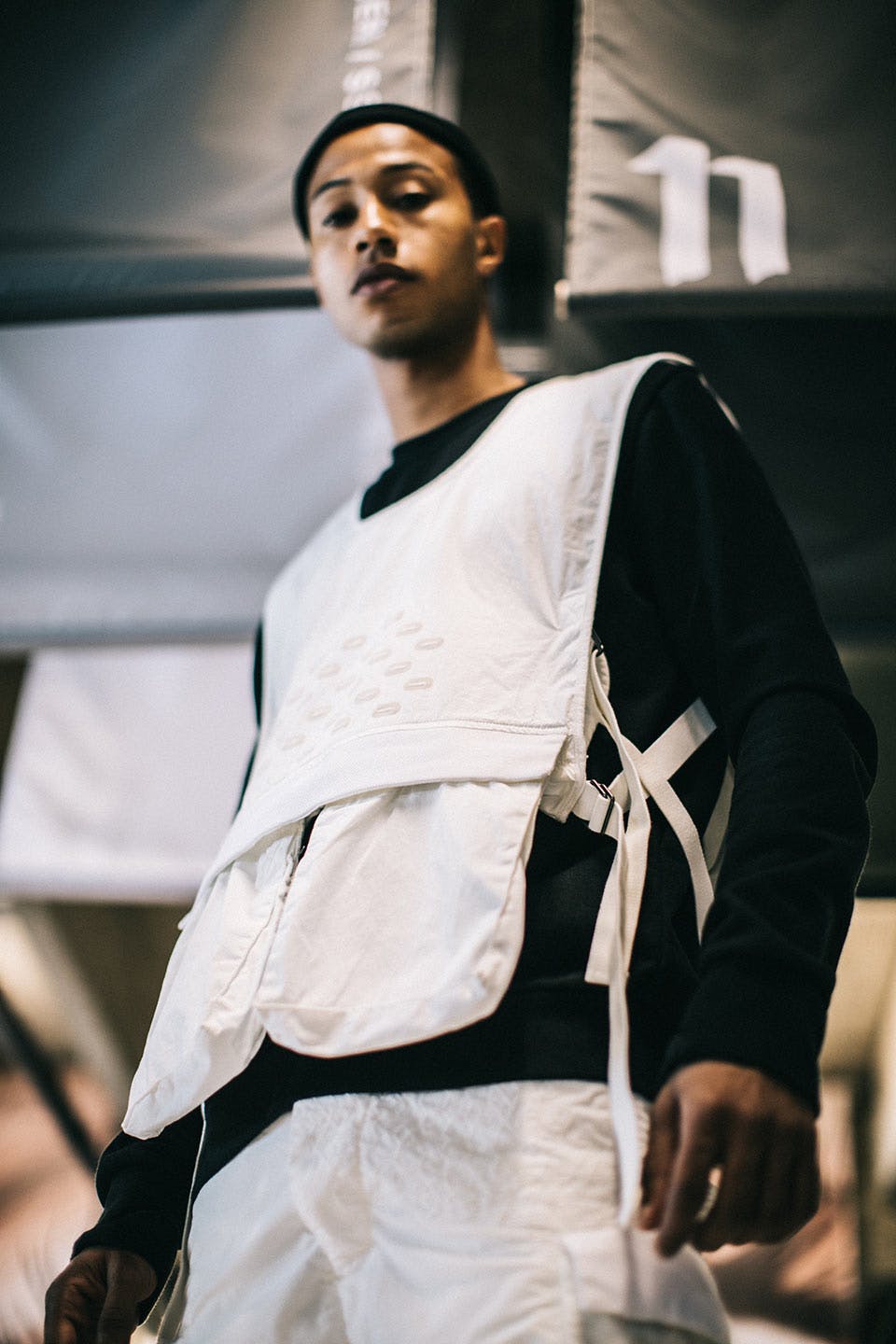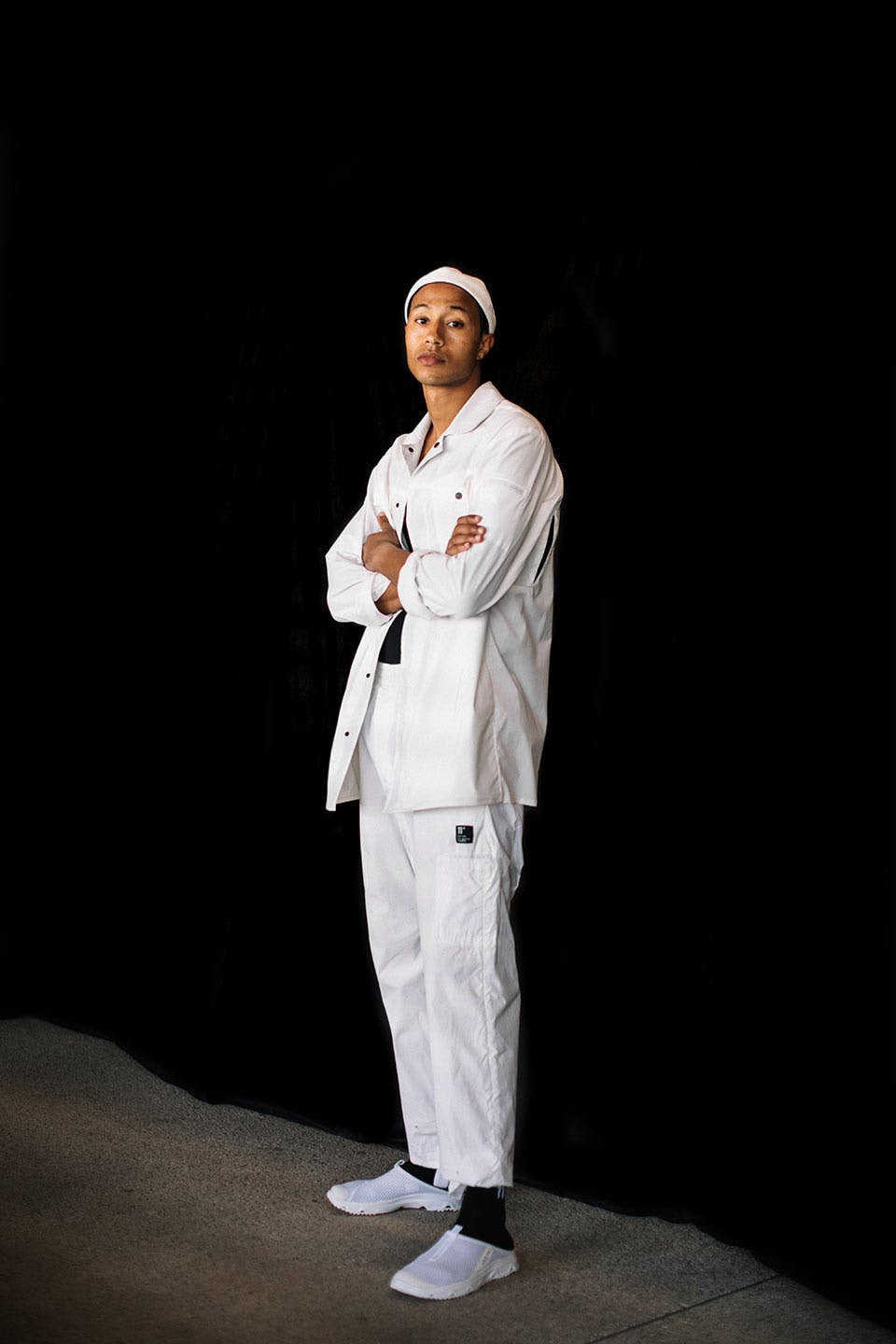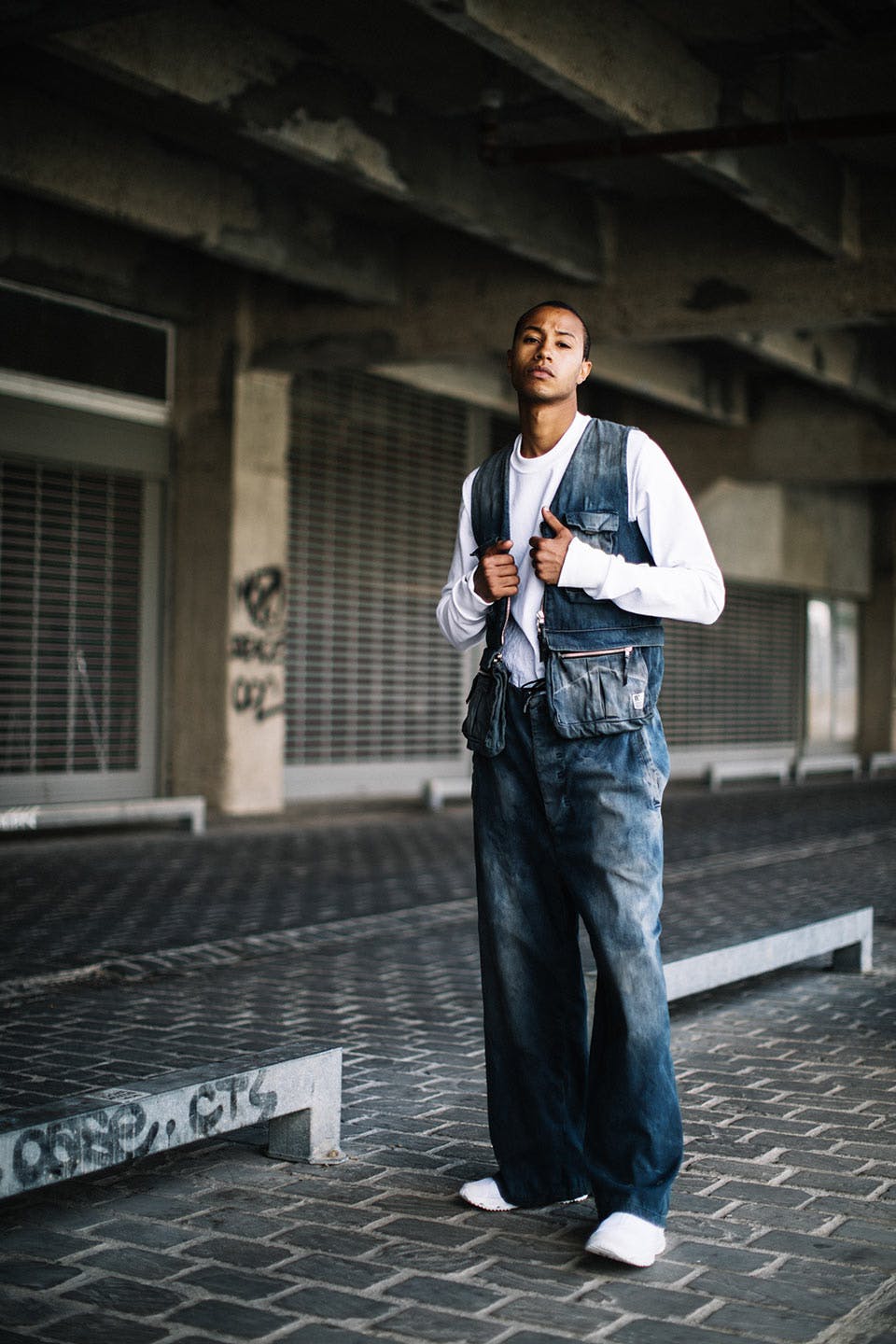 Brand: 11 By Boris Bidjan Saberi (11BYBBS)
Season: SS19
Key Pieces: The entire footwear collection taps heavily into the current trail running sneaker trend. A detailed look at one of the four silhouettes can be seen on slide 5. In addition, the white bib-style vest seen on slide 8 with two front pockets is a great layering piece with the added bonus of extra storage.
Release Date: tbc
Buy: 11 By Boris Bidjan Saberi
Editor's Notes: Caught between workwear and sportswear, 11BYBBS has unveiled its SS19 collection, which features predominantly black pieces that are complemented by shades of grey and appropriately placed hits of white.
The collection comprises various shirts, summer jackets, pants, shorts, and an overall. Focussing on creating advanced garments, the label has turned each everything into a multifunctional, ready-to-wear piece.
In addition, a footwear collection developed in partnership with Salomon comprises four styles: Bamba4, a low and ultra-light silhouette; Bamba5, a tougher, lowtop silhouette with a trail running sole; an updated Bamba2, which has been turned into a lowtop sneaker; and finally an open heel clog that rounds up the footwear range for SS19.
Finally, a bag collection completes the entire SS19 offering, which you can flip through above.
What are your thoughts on the latest 11BYBBS collection? Let us know in the comments.
Next, read our Op-Ed here on what will happen to fashion week after Virgil Abloh.