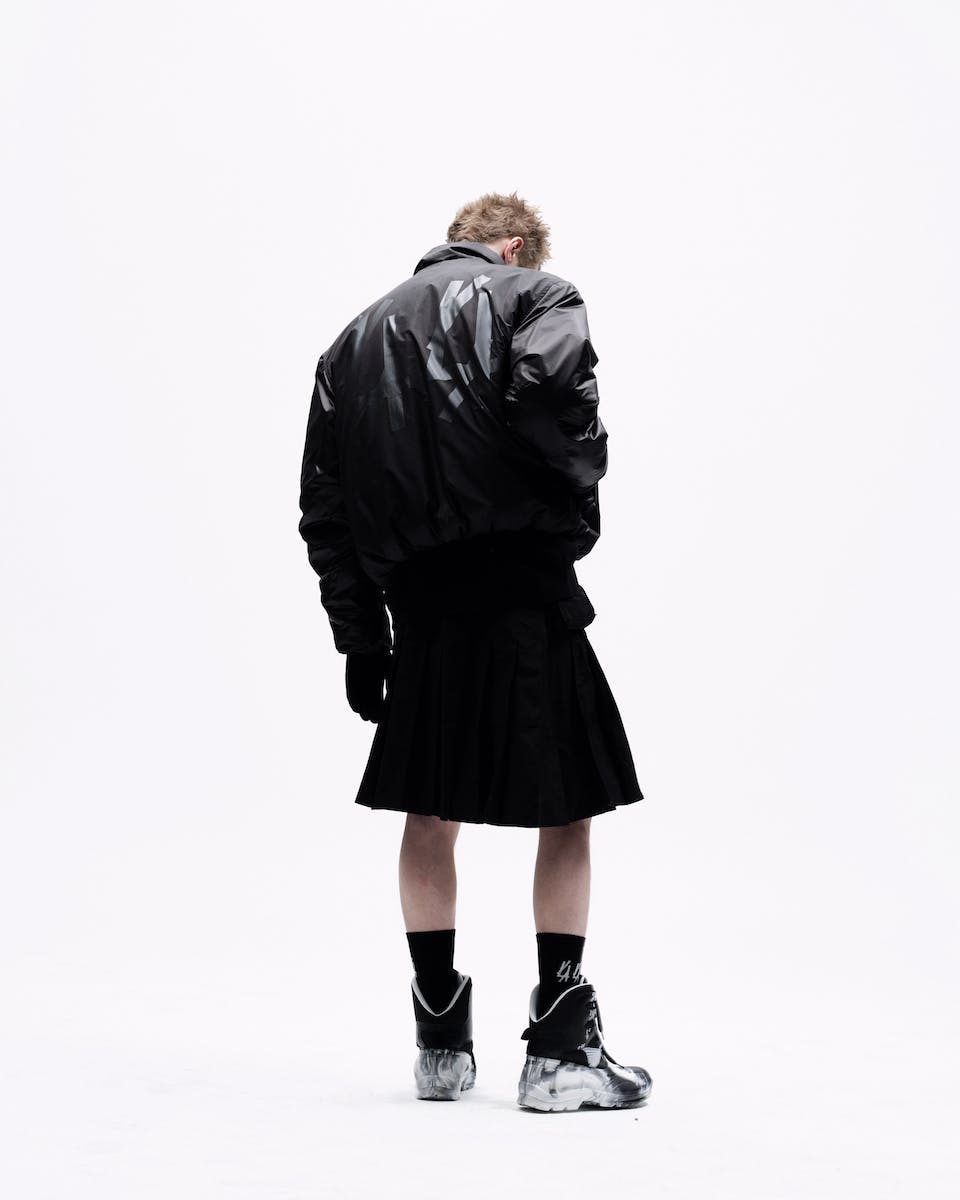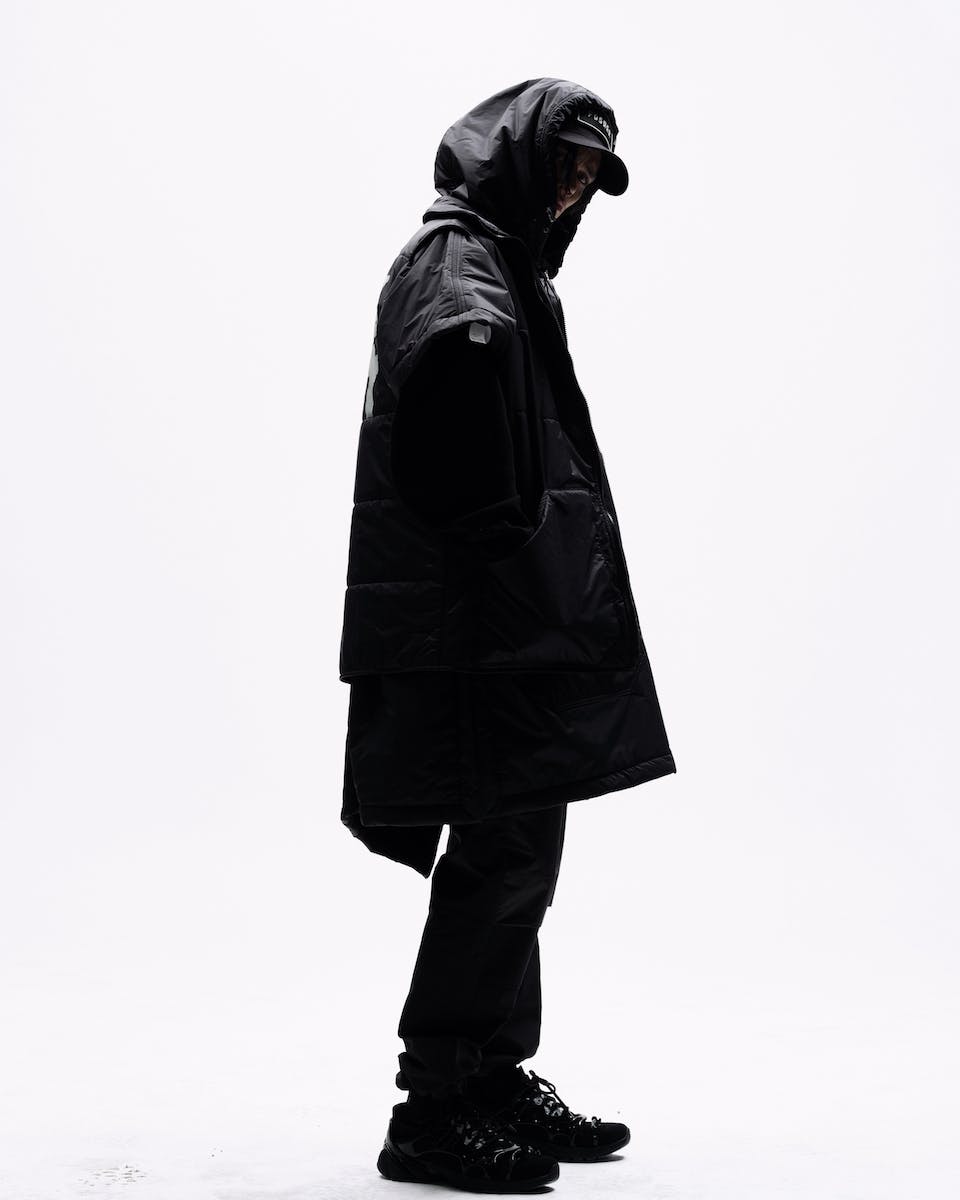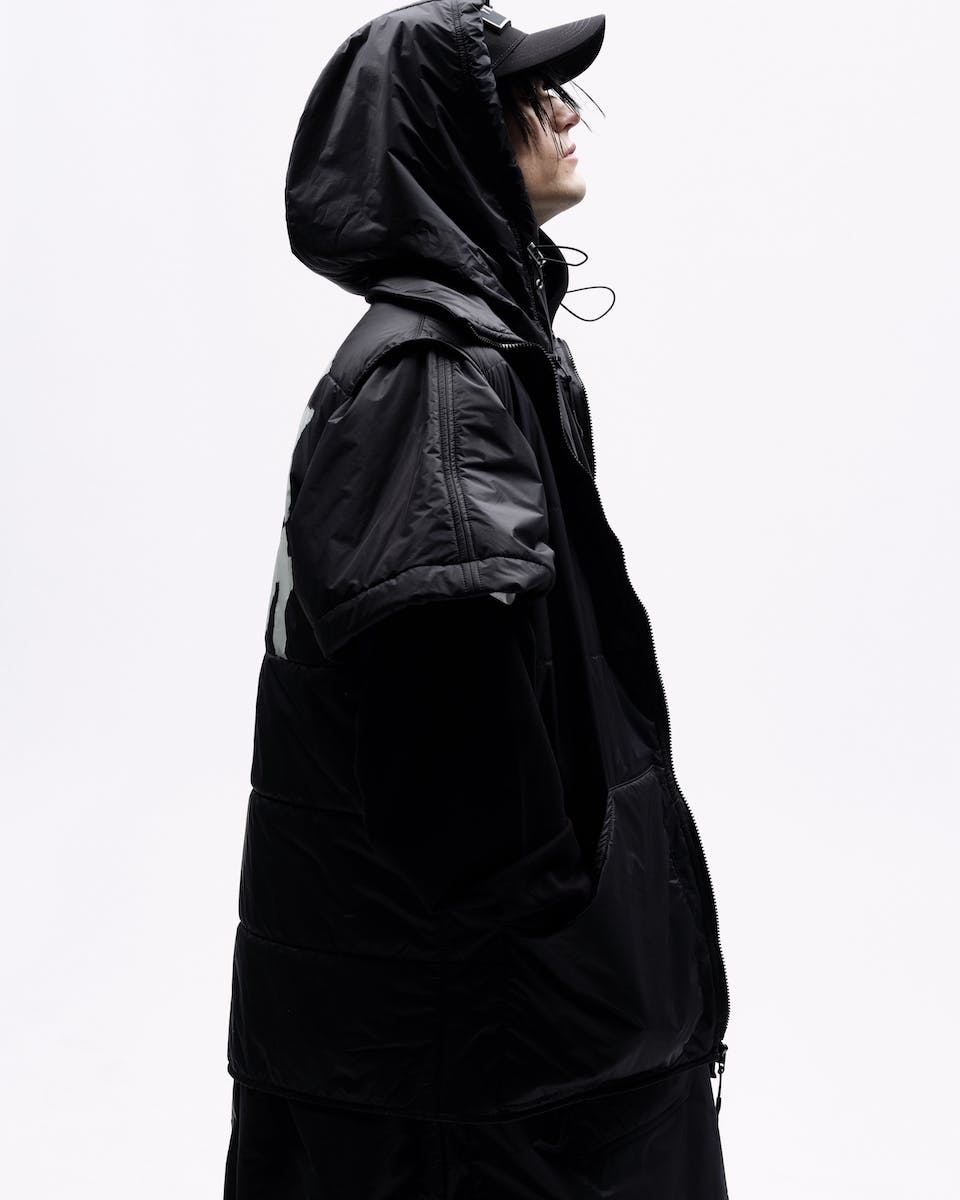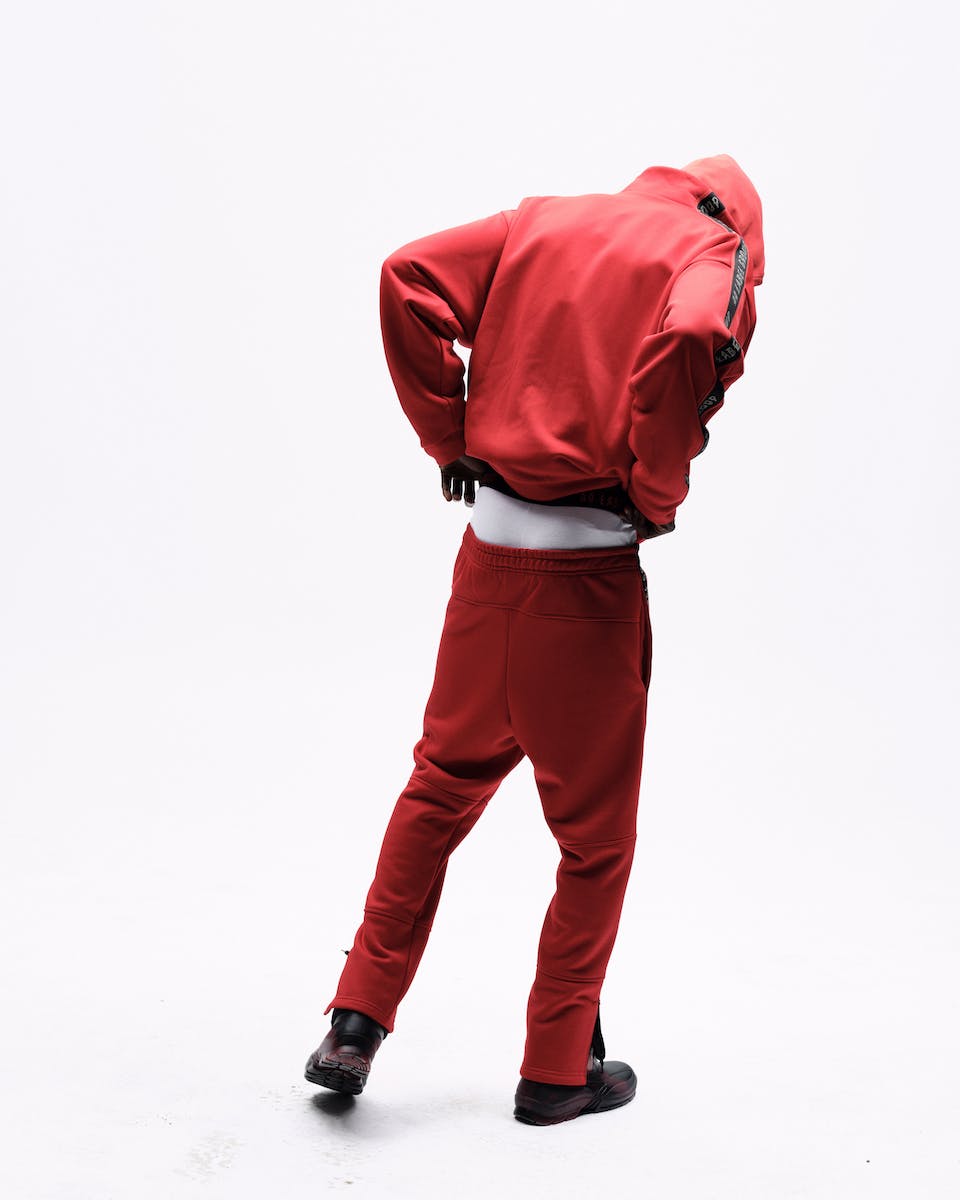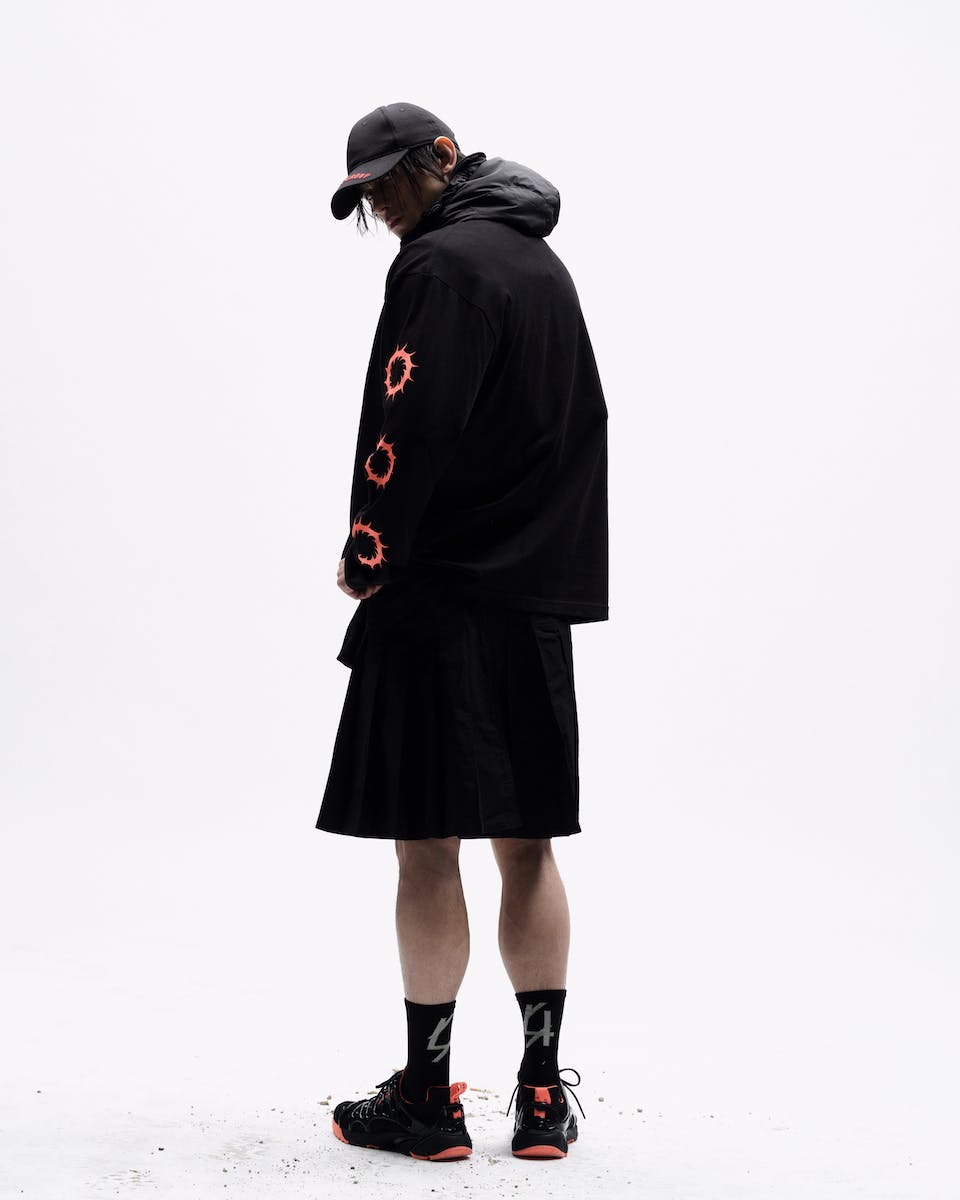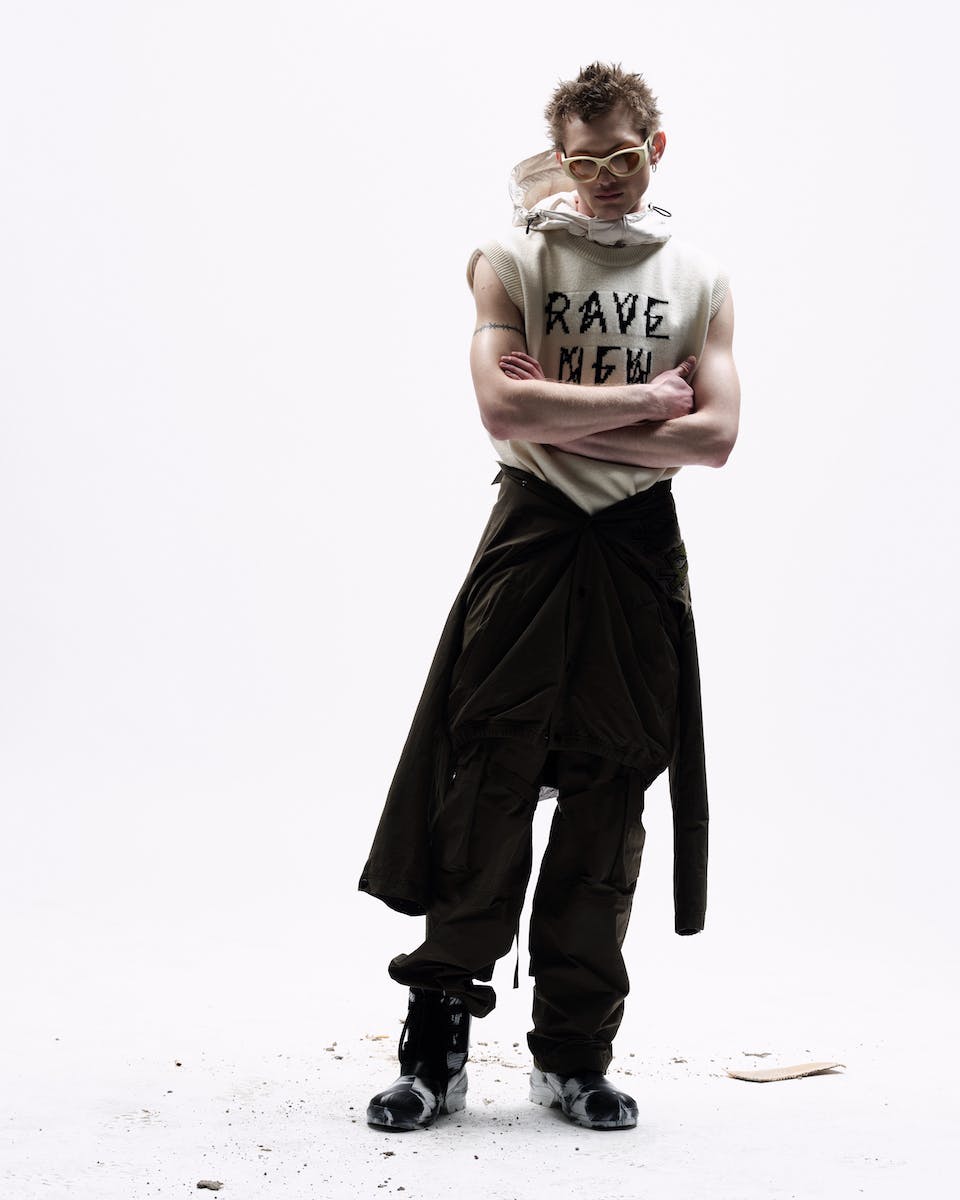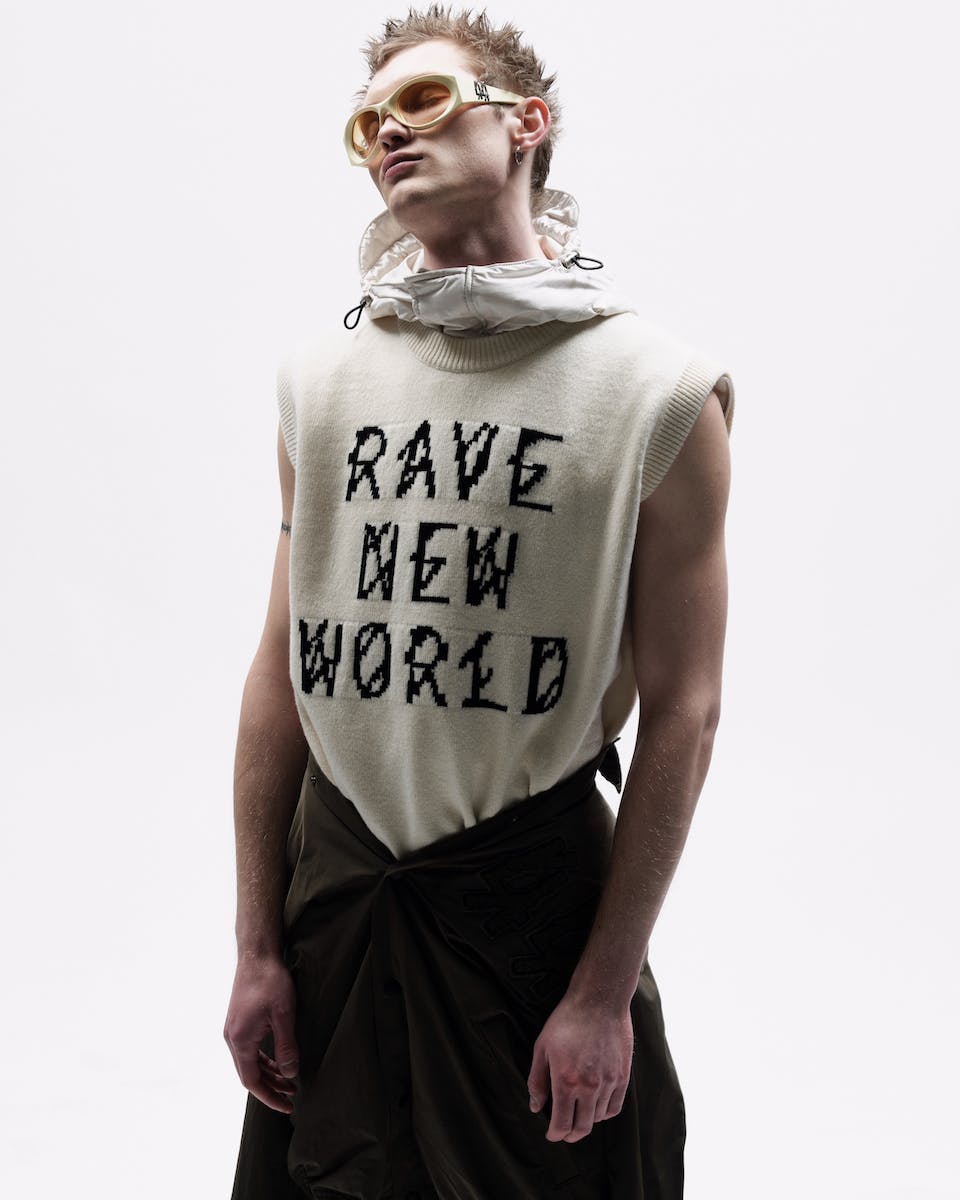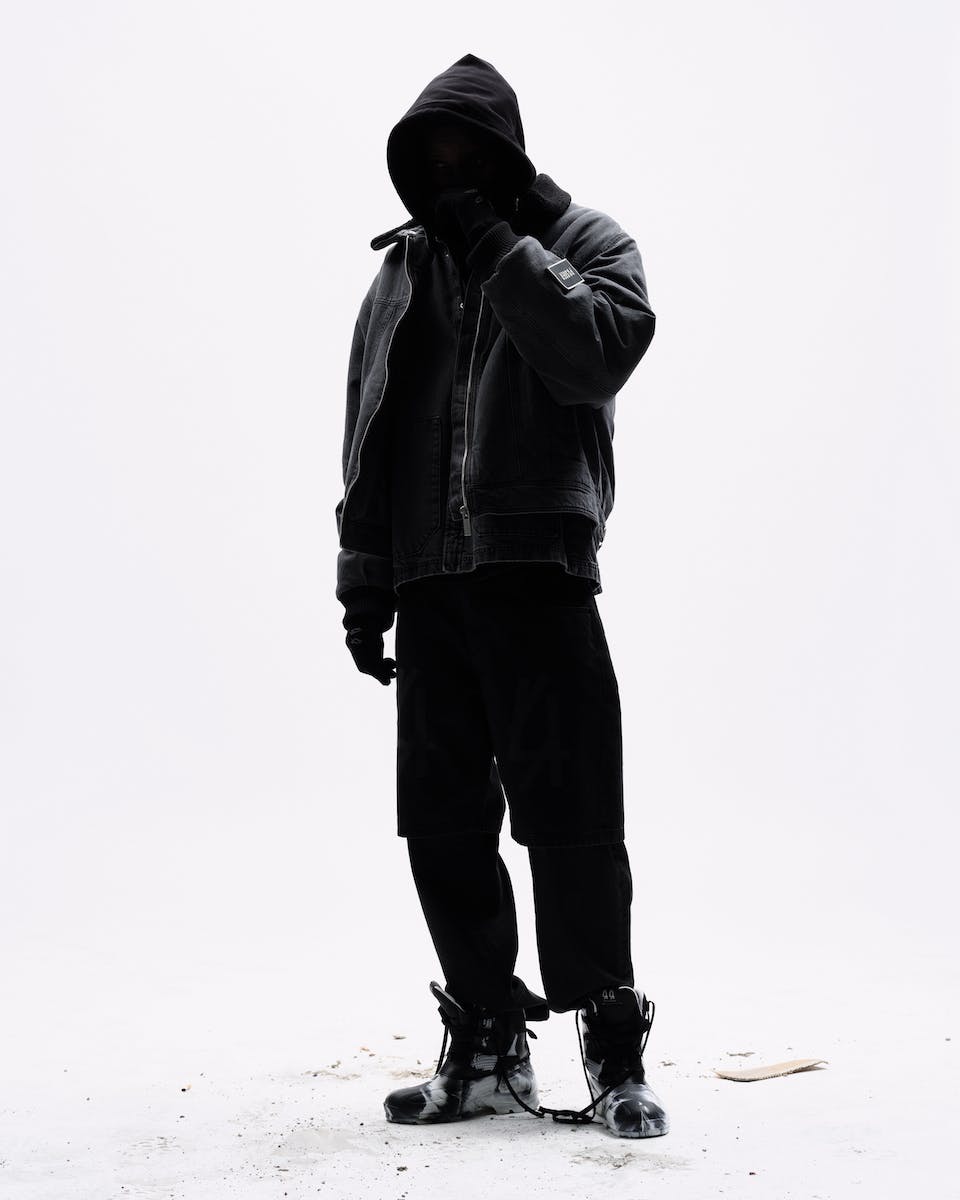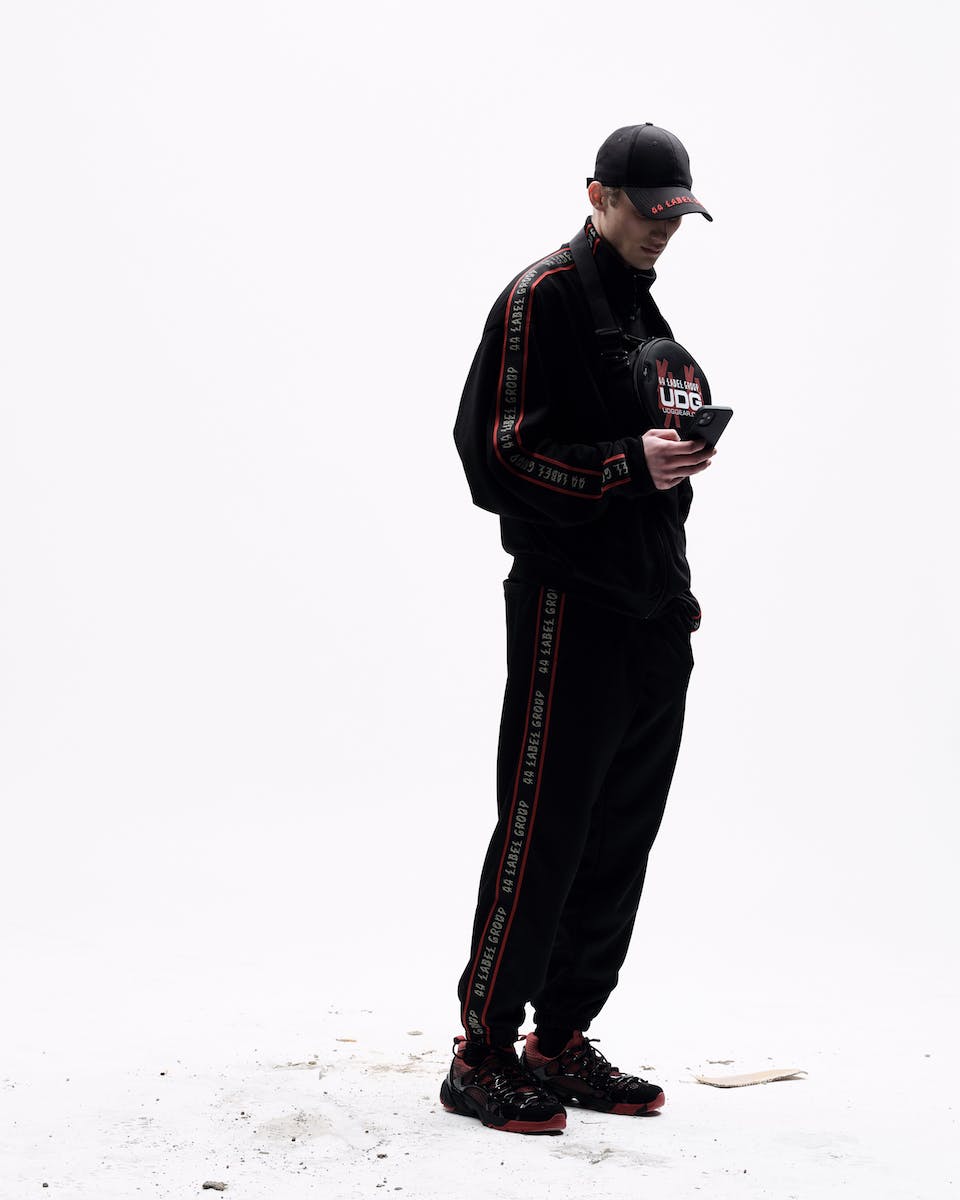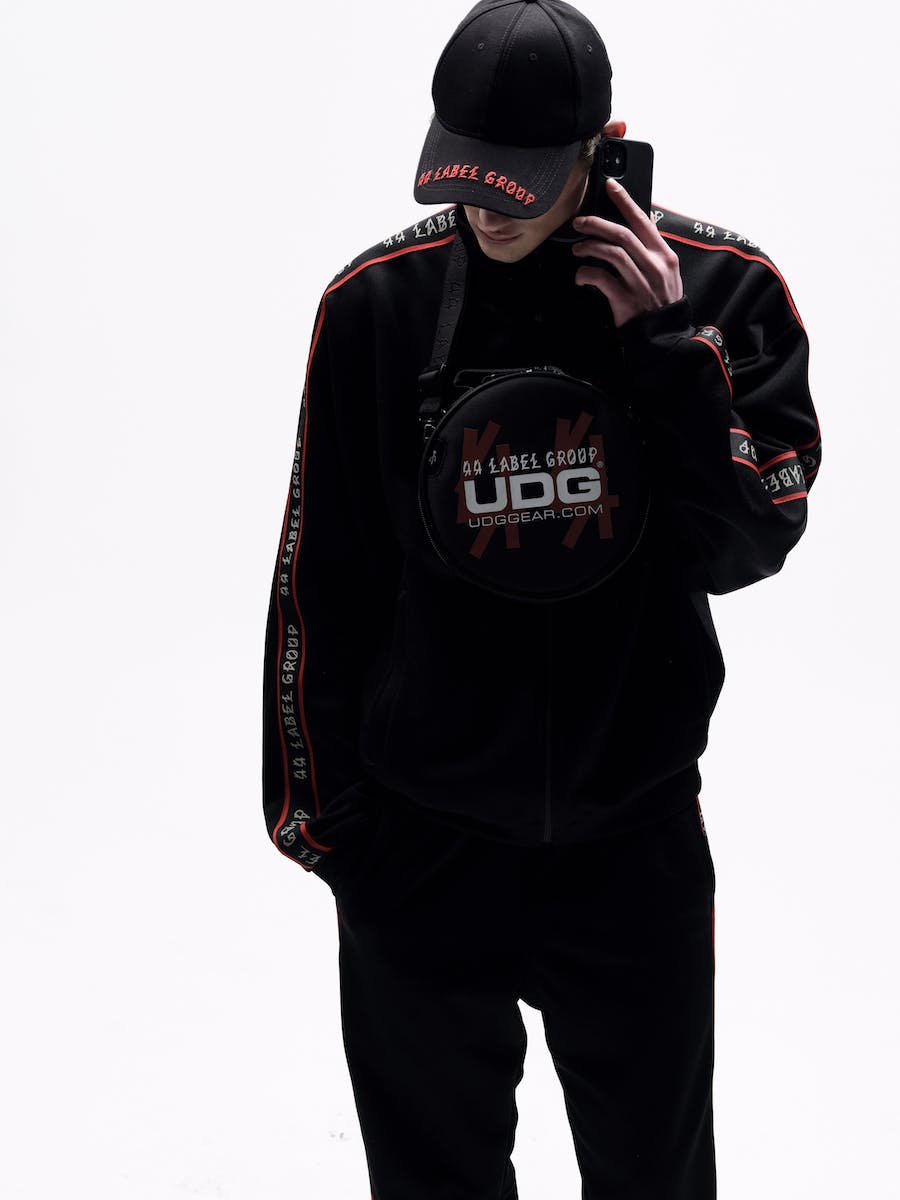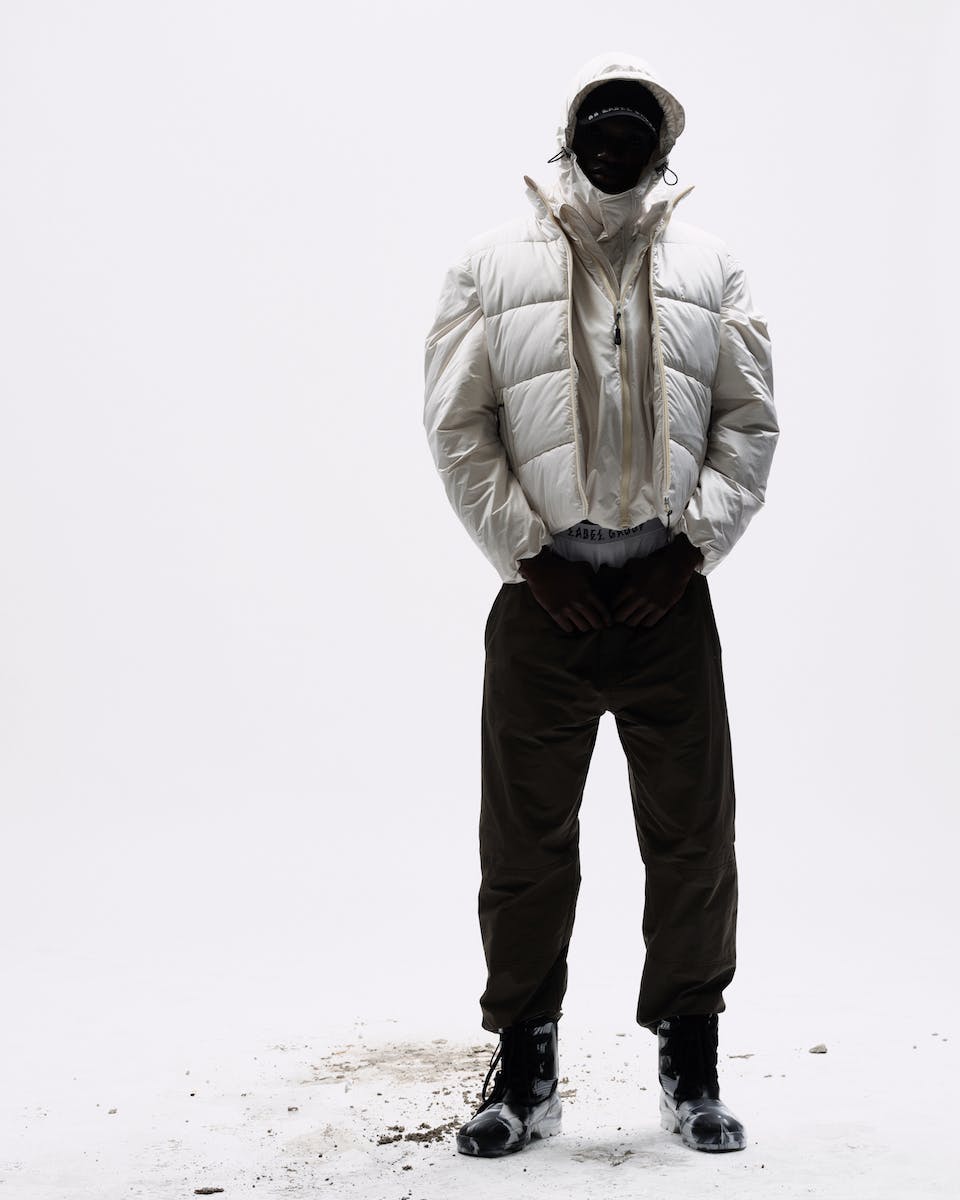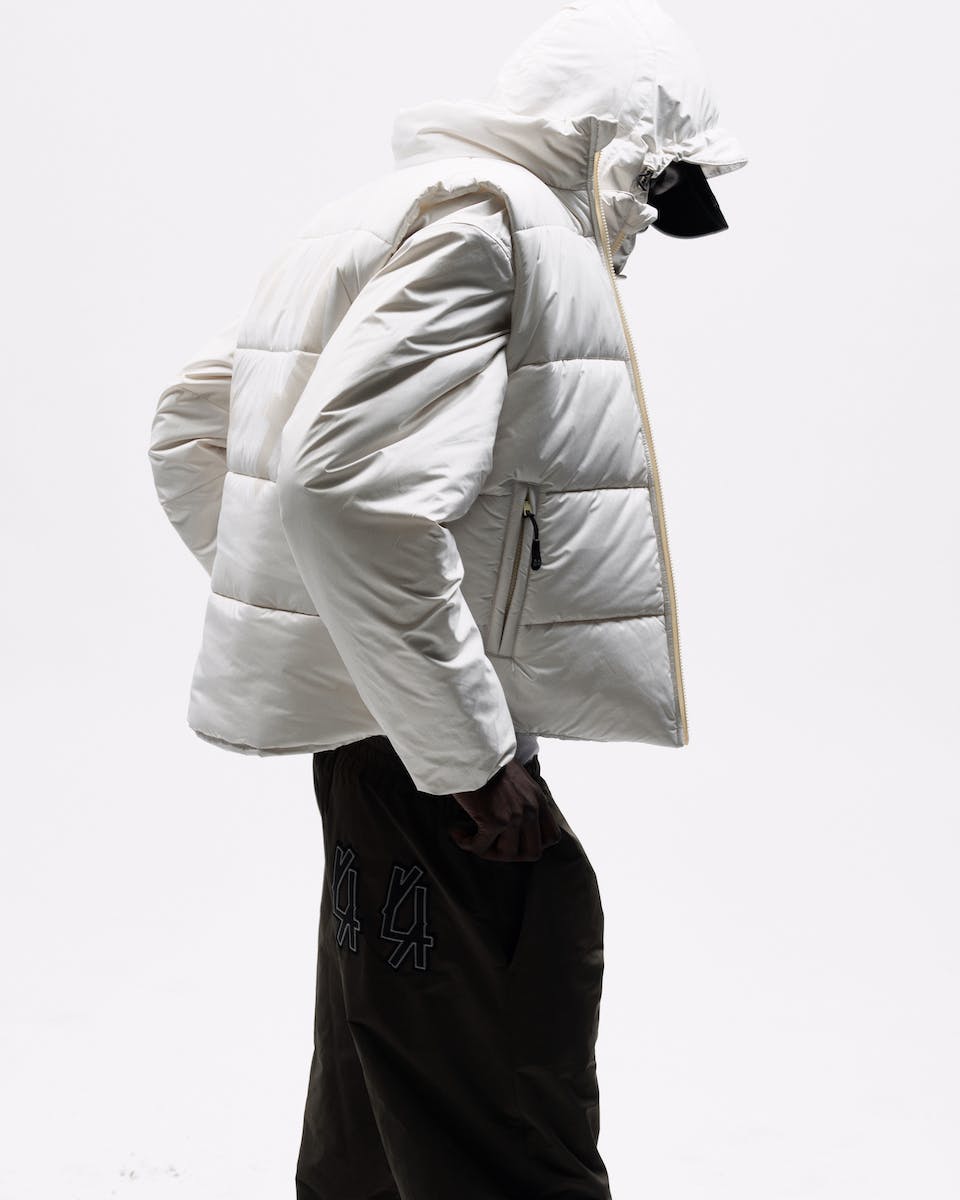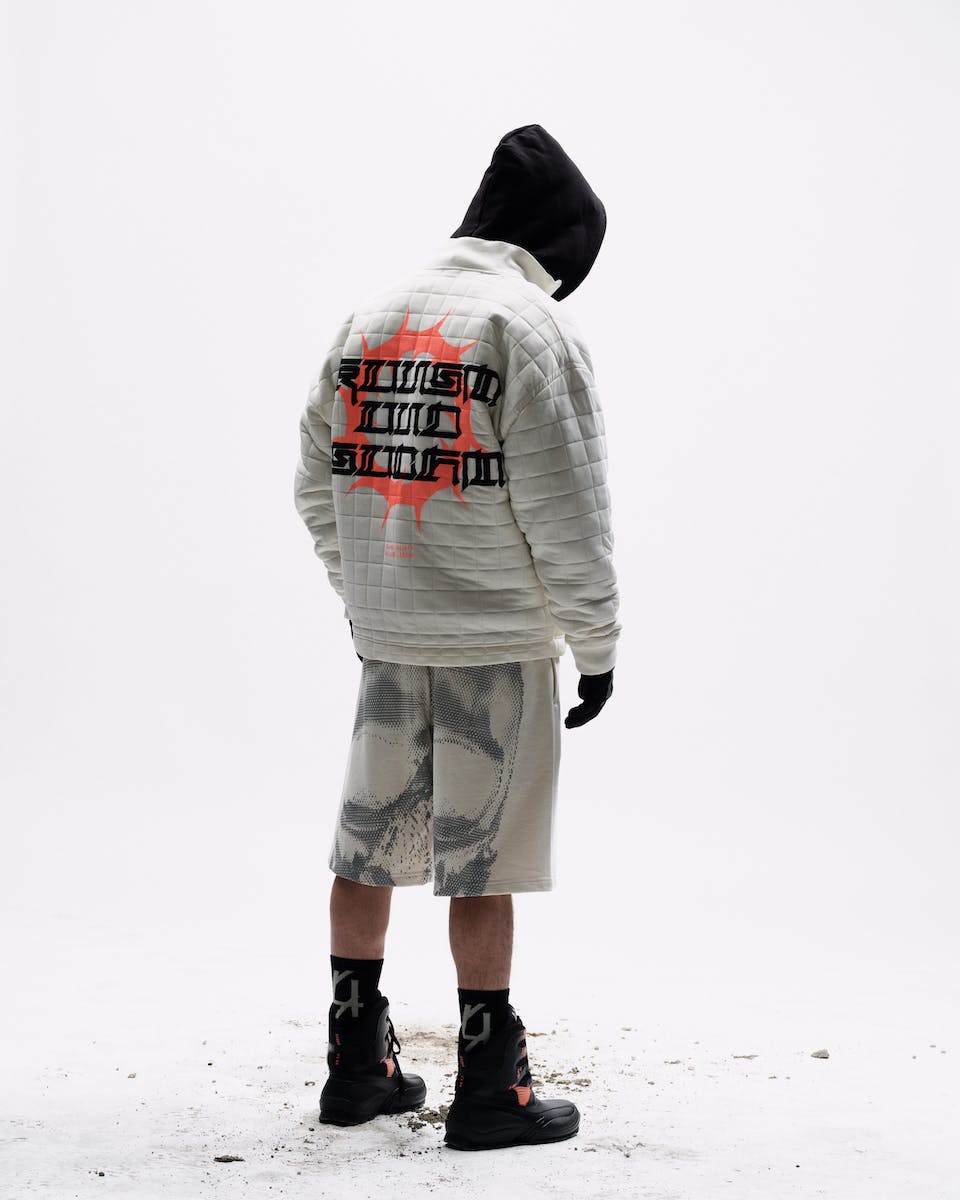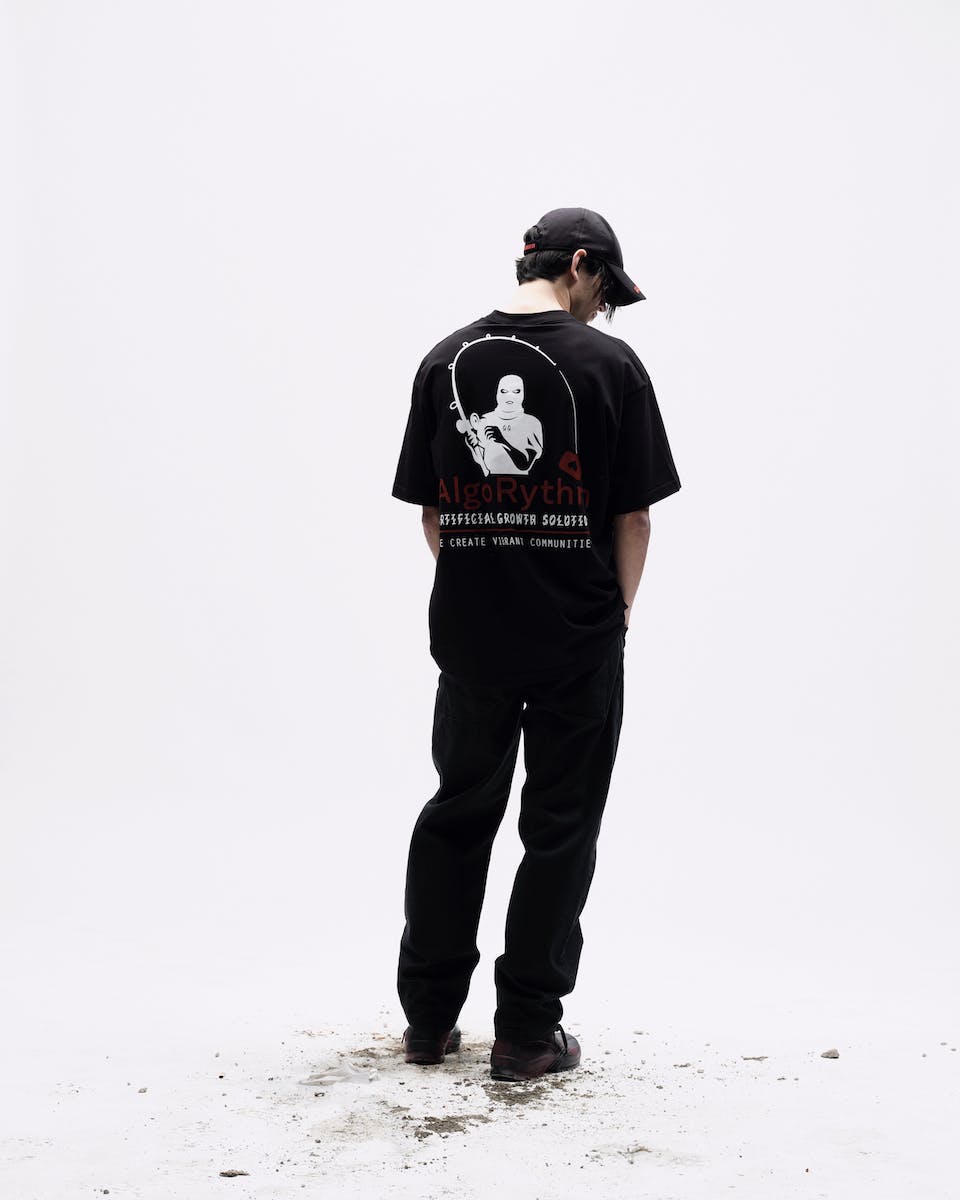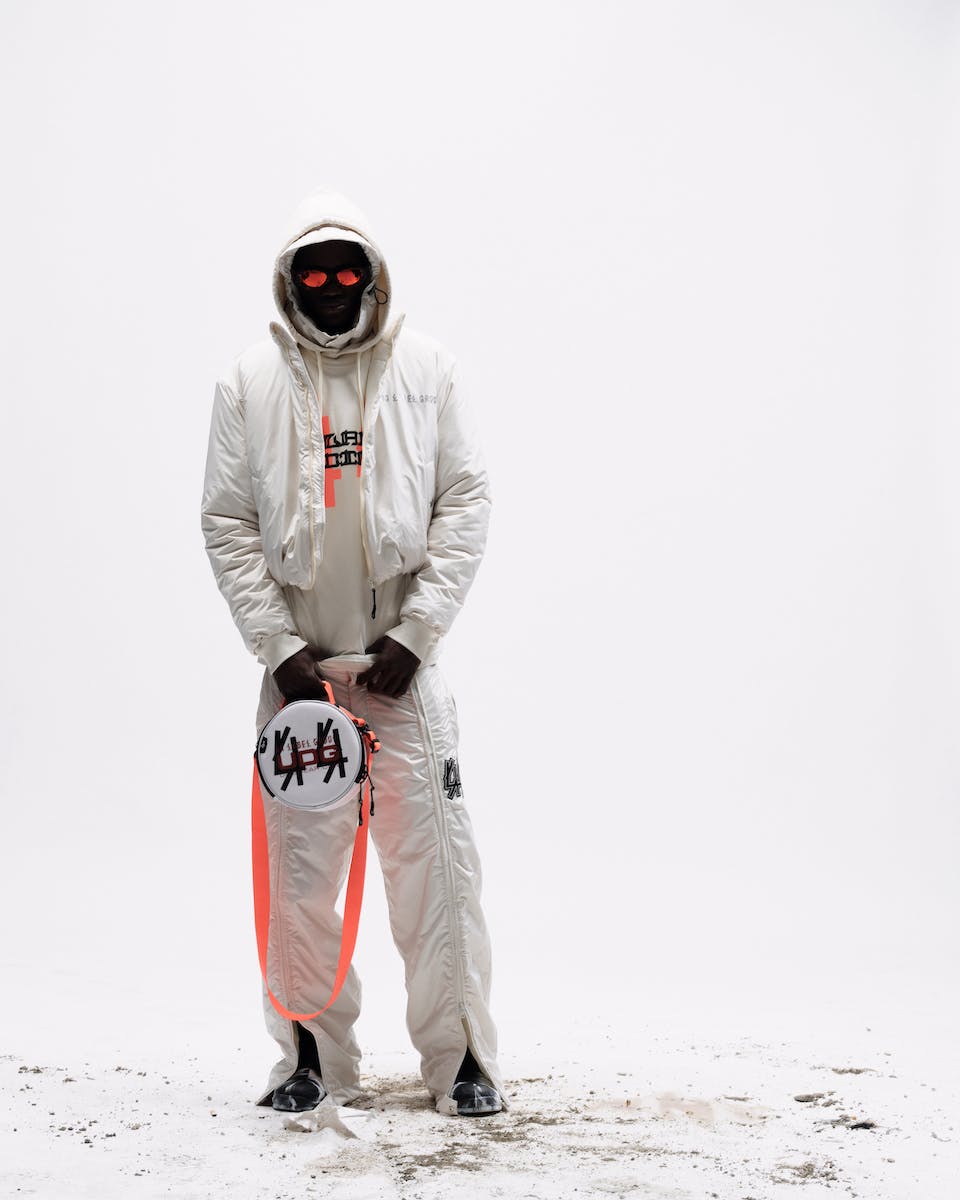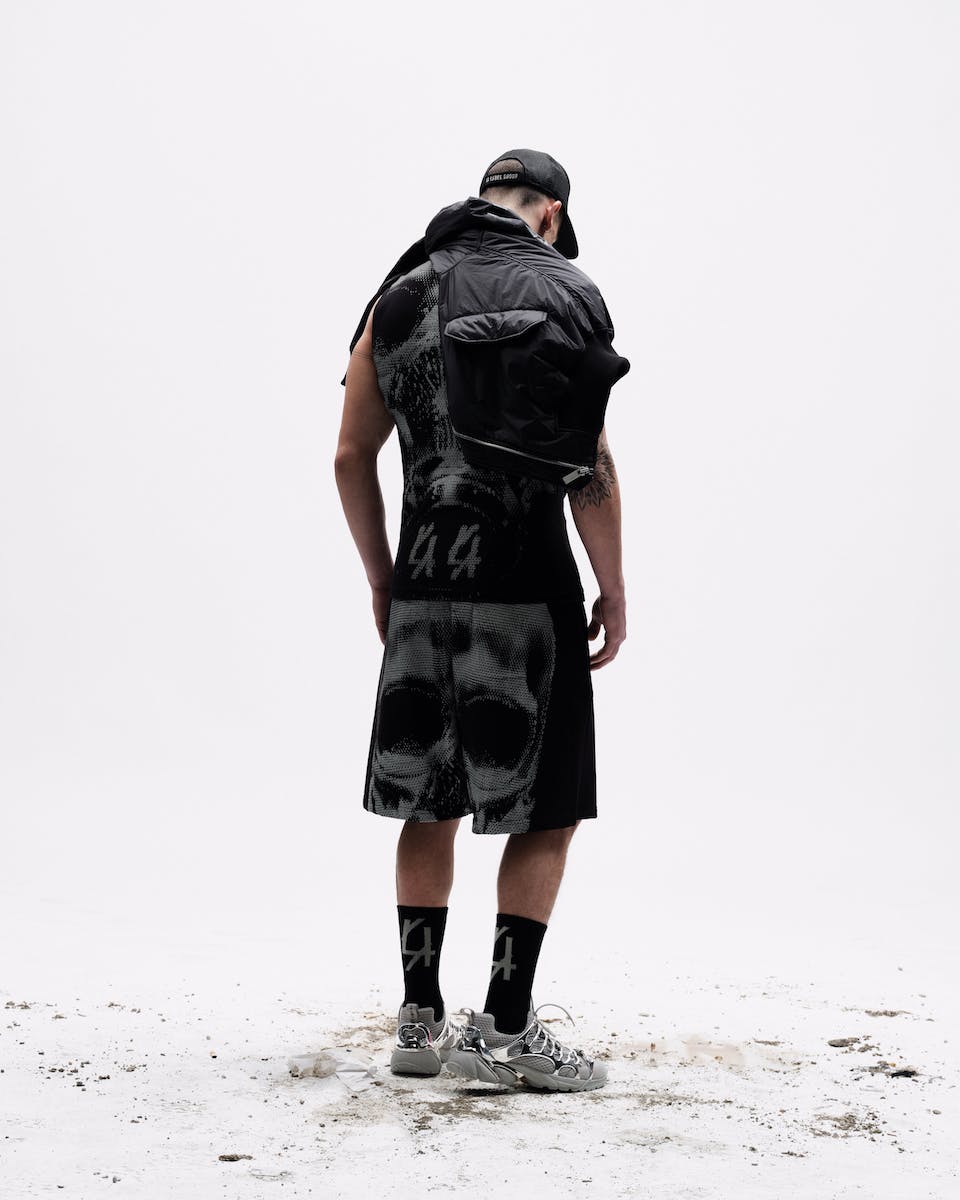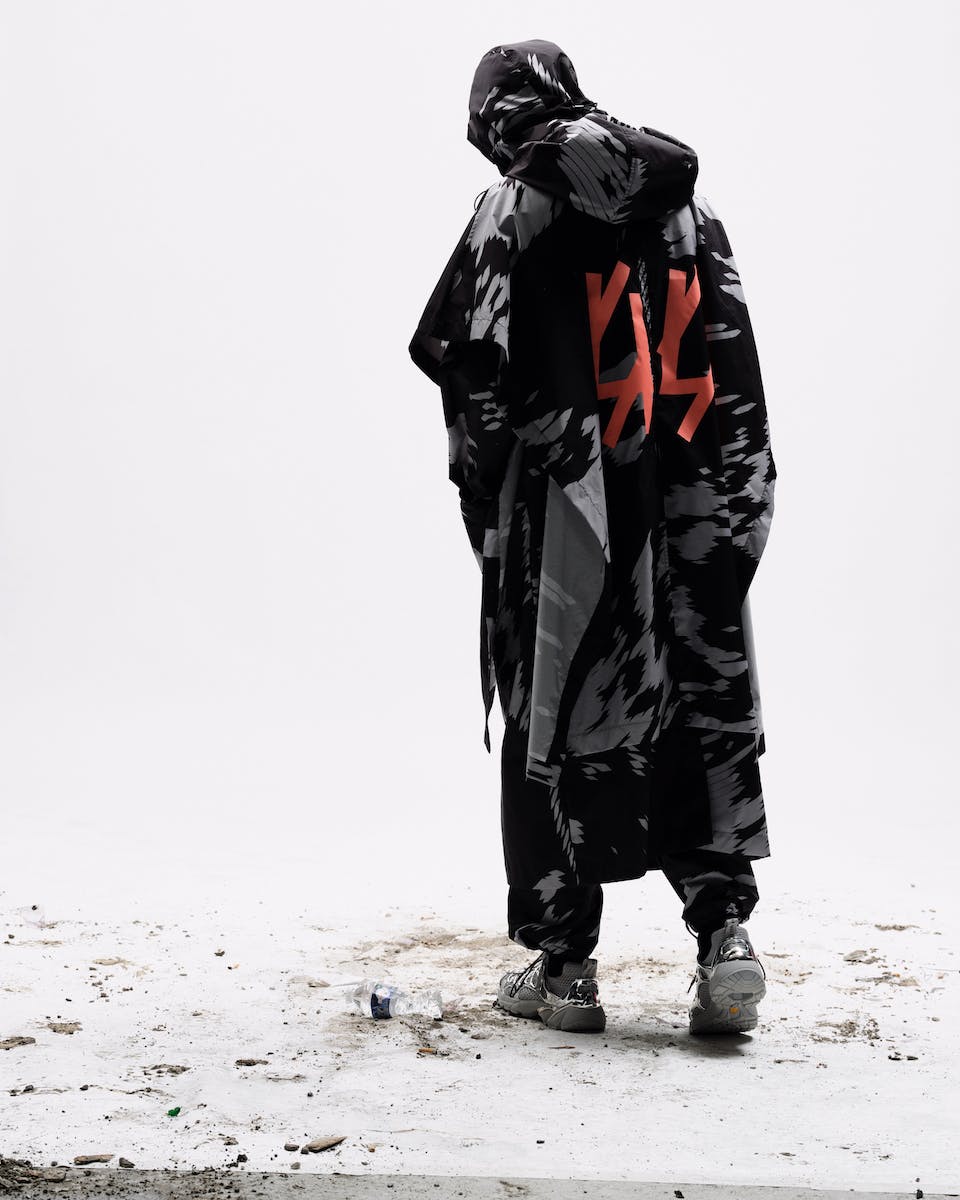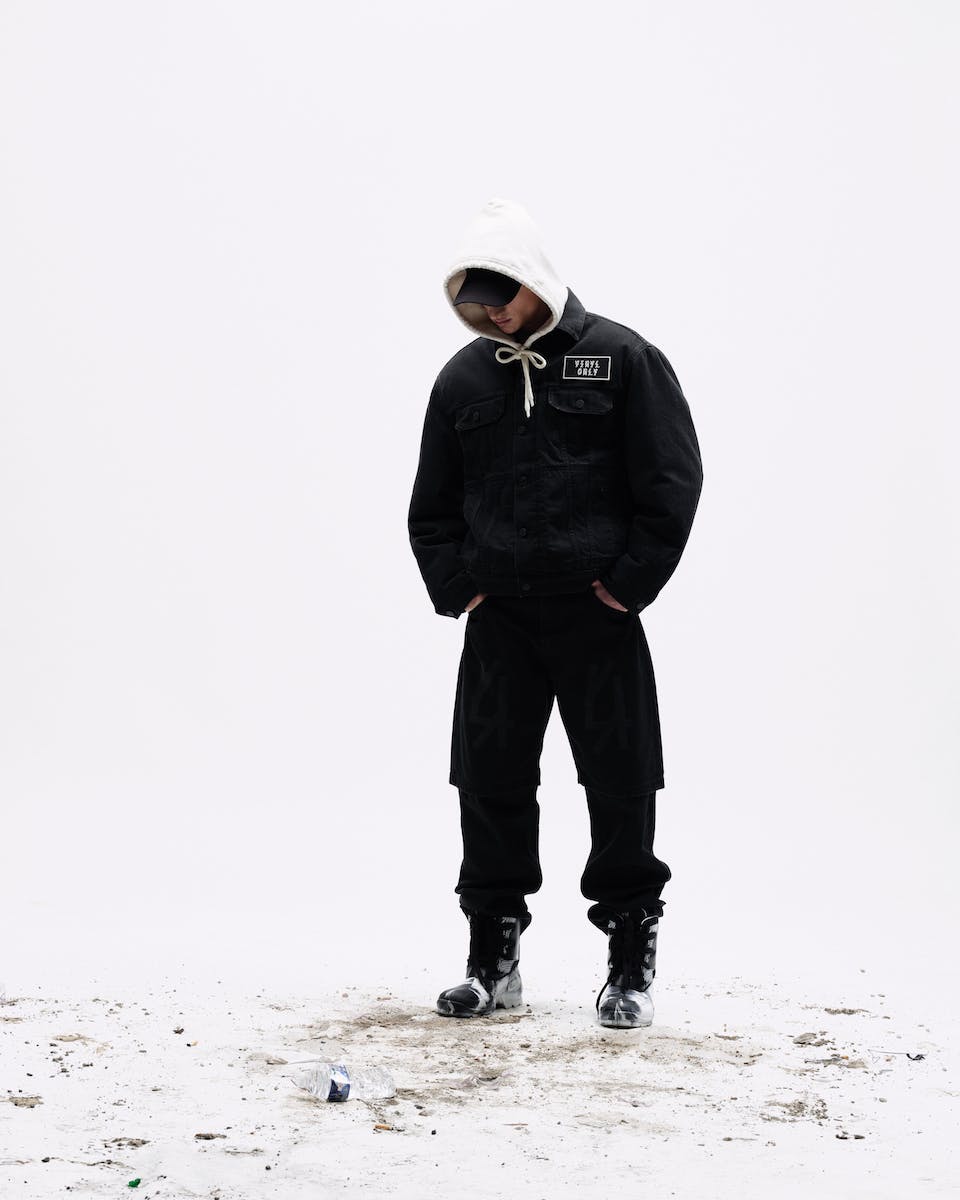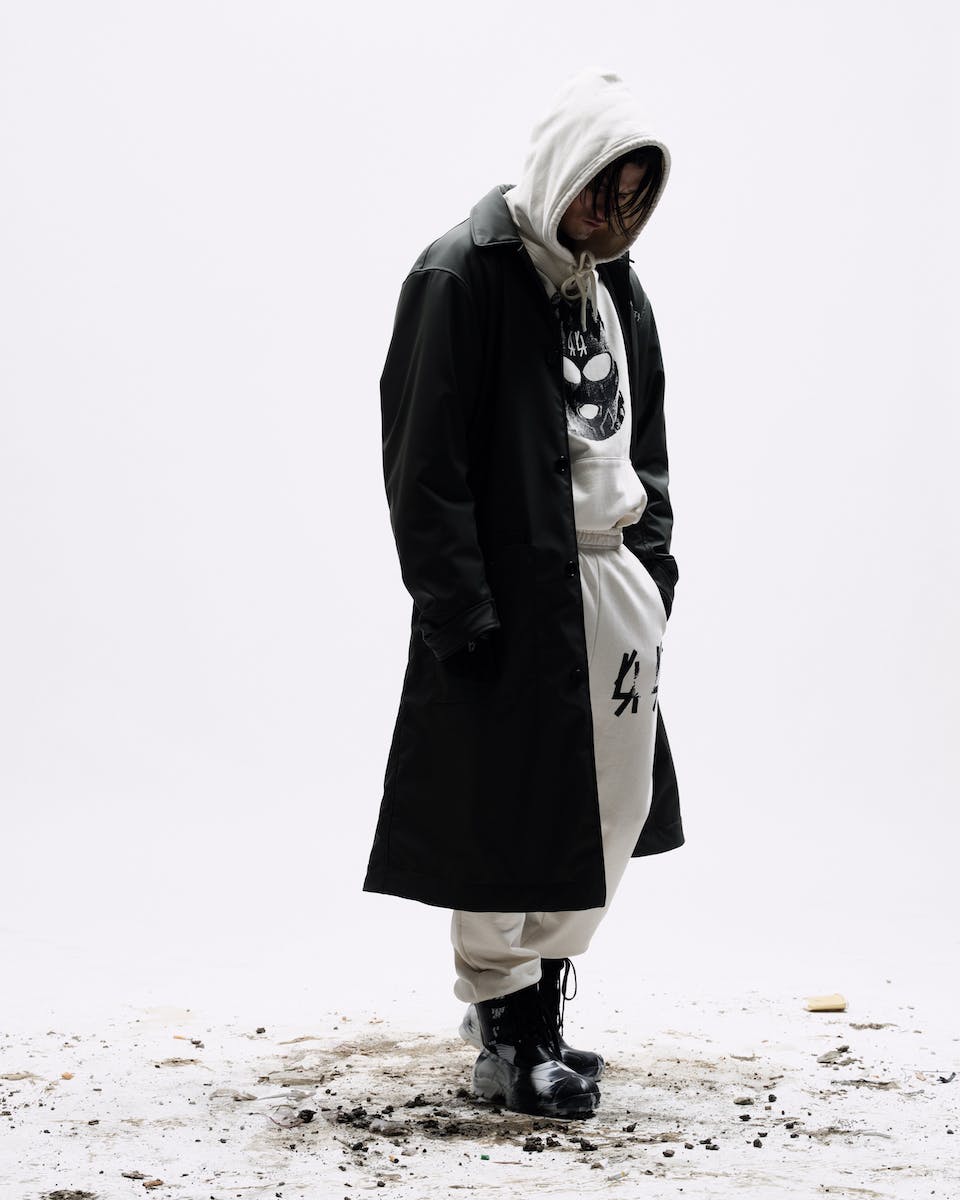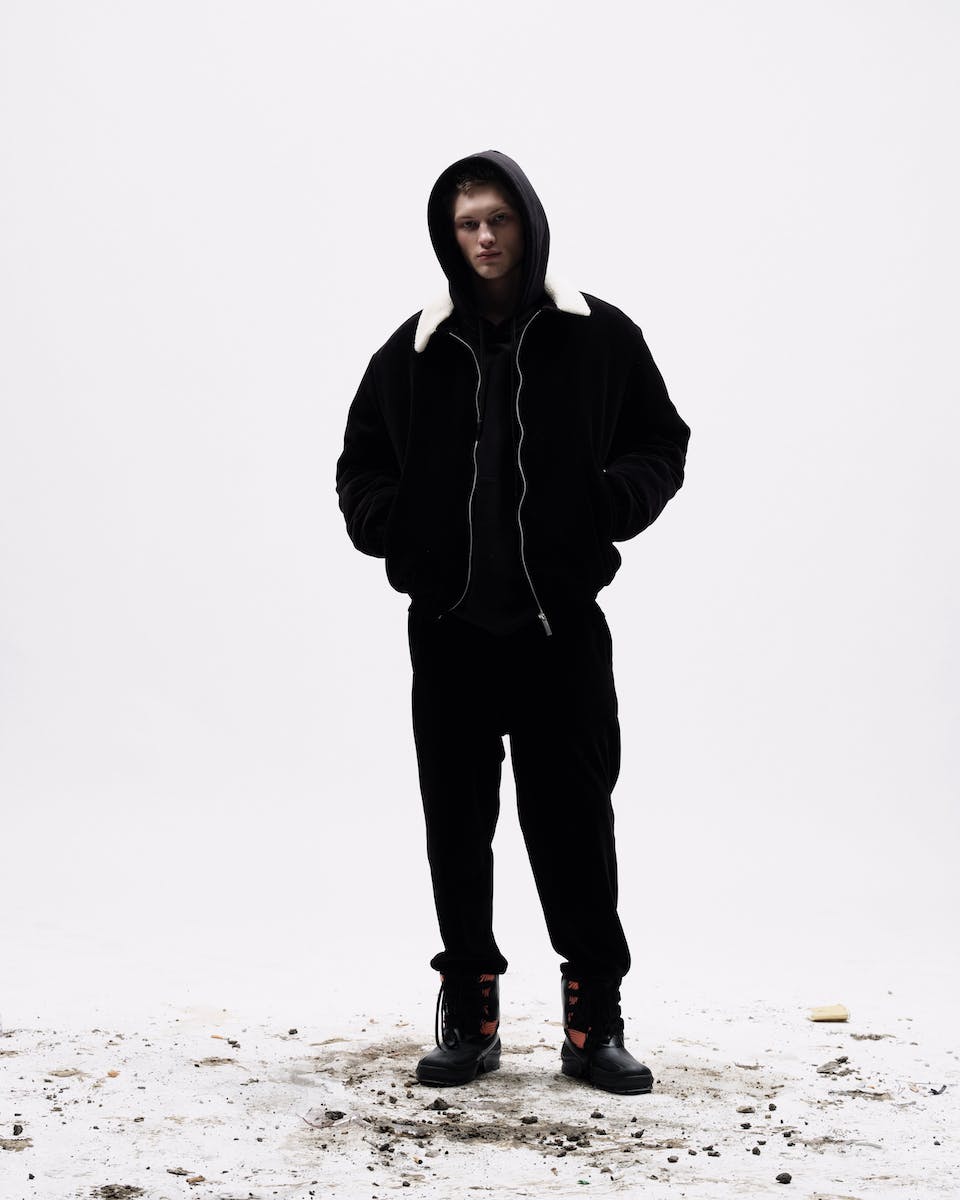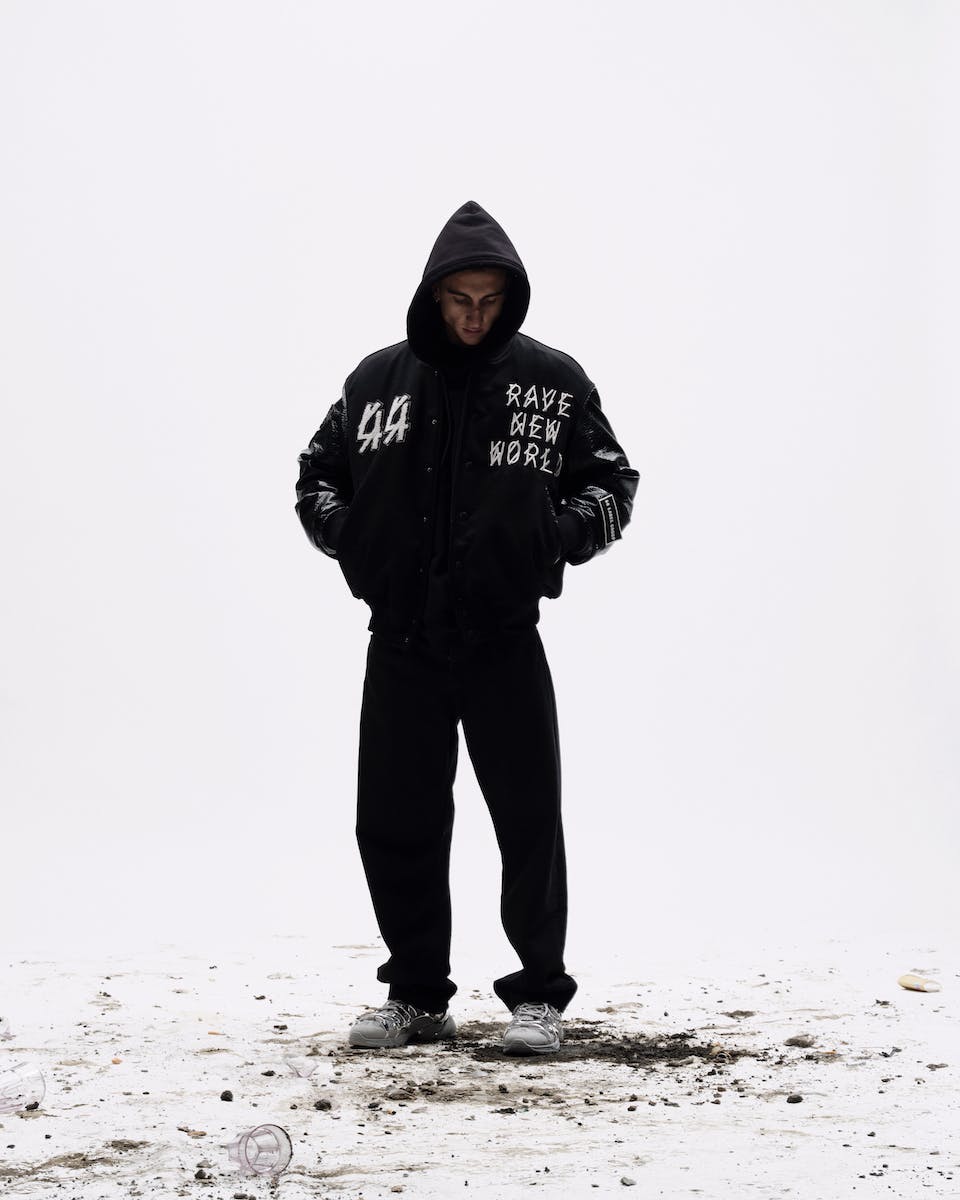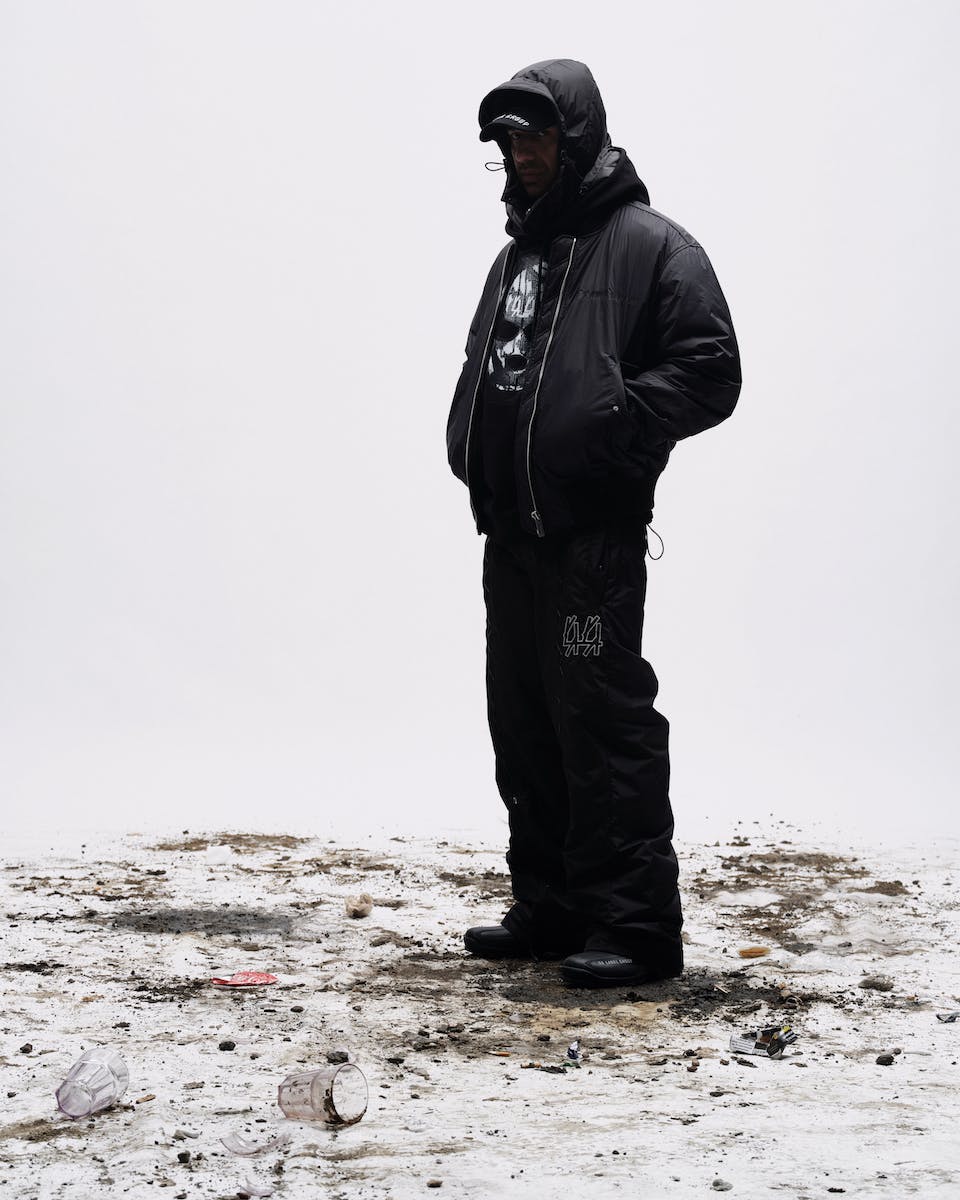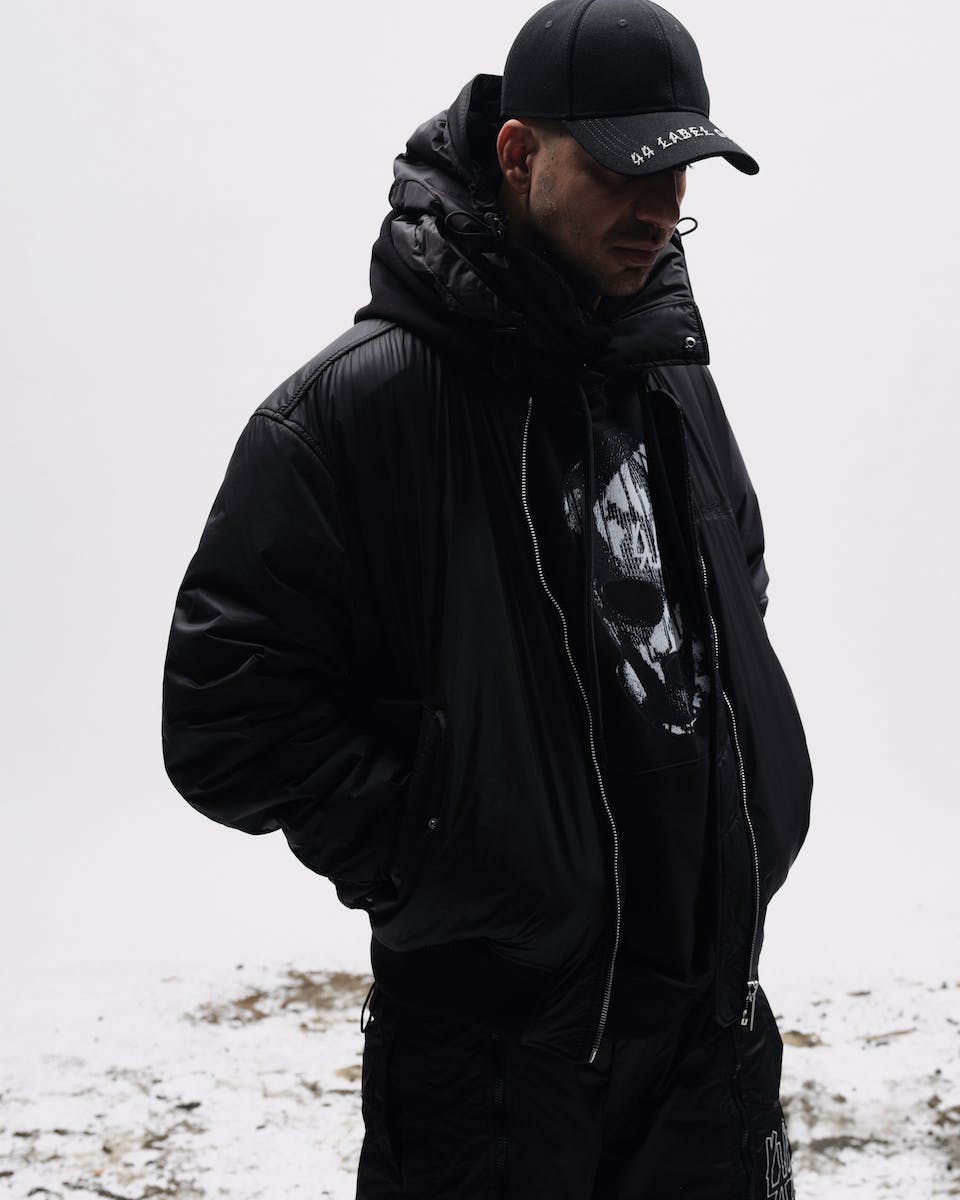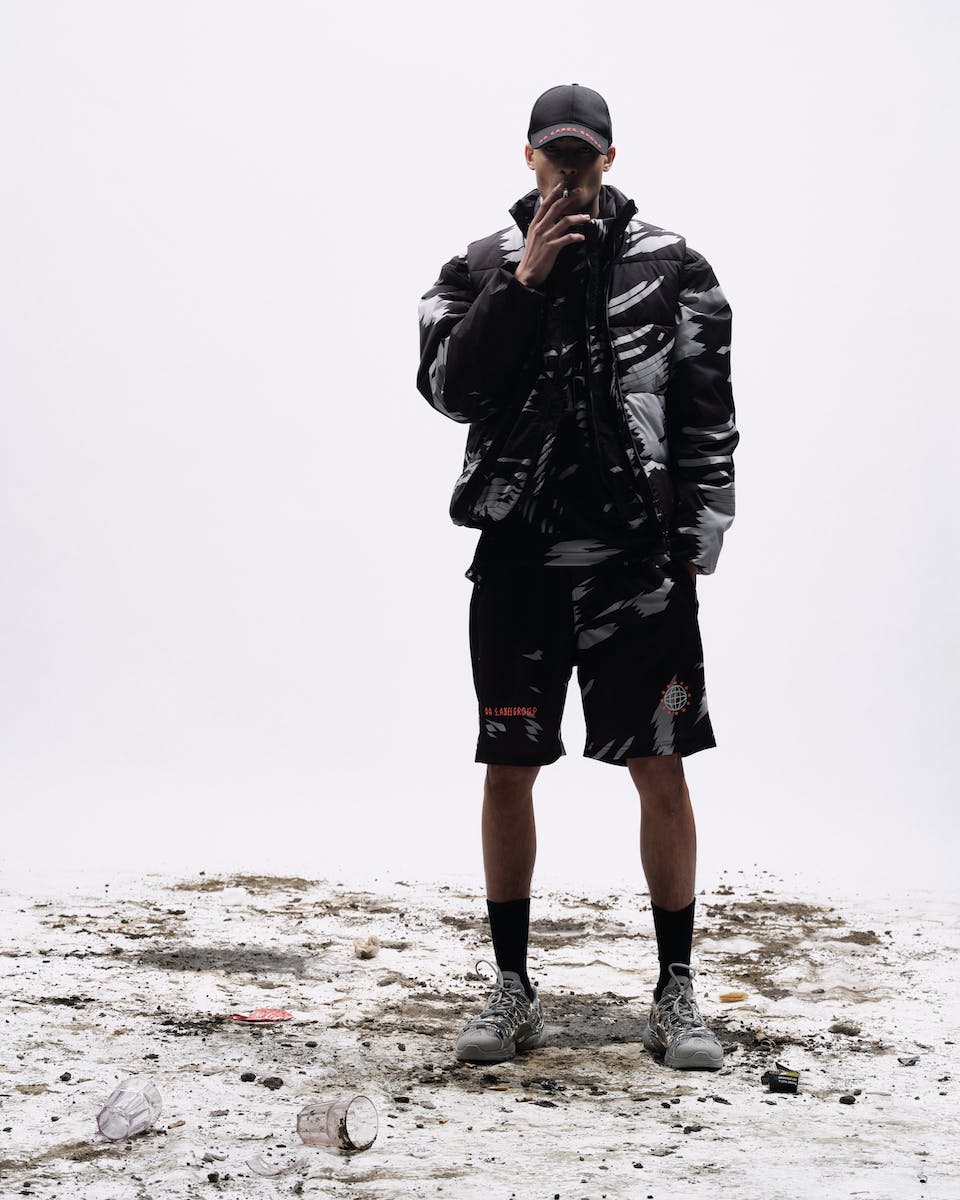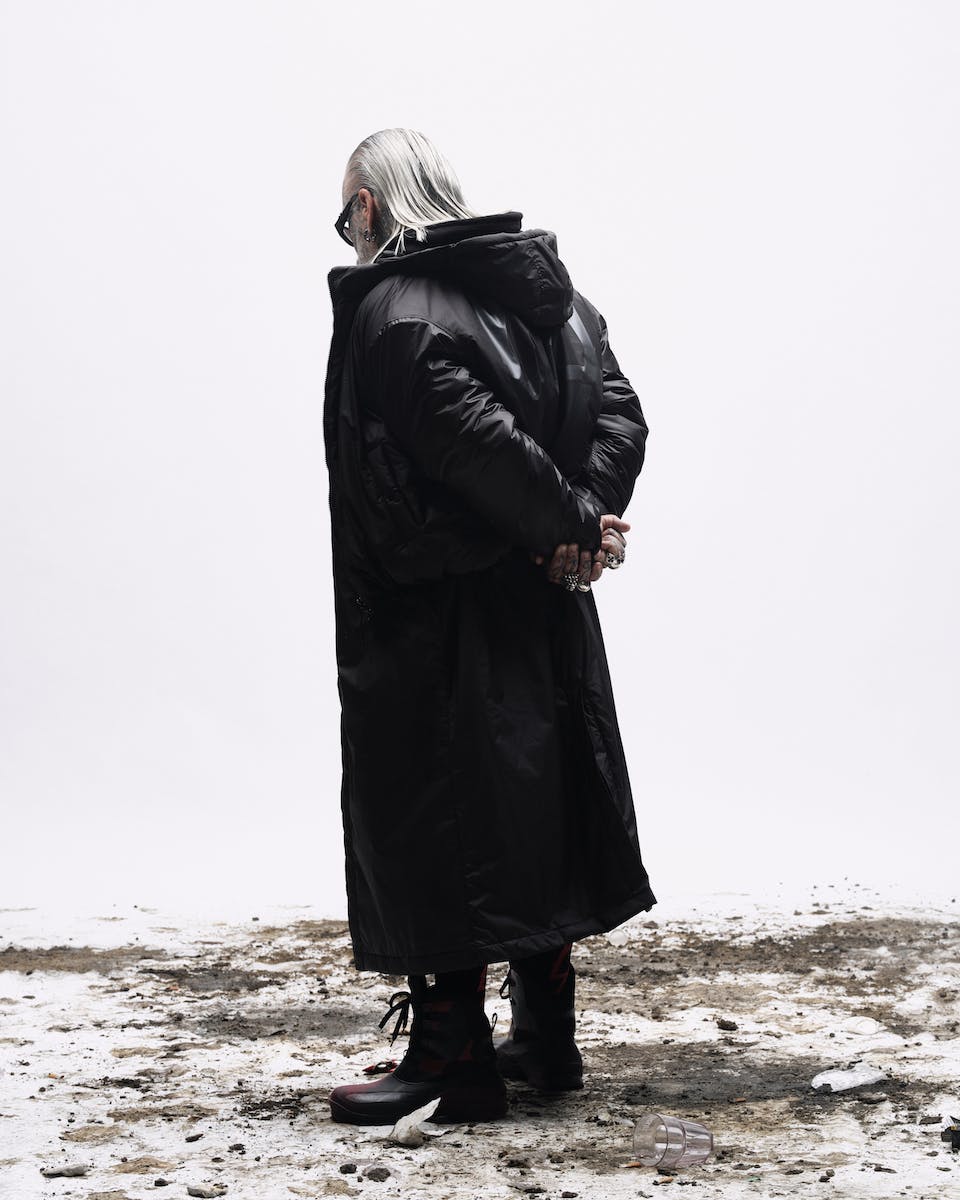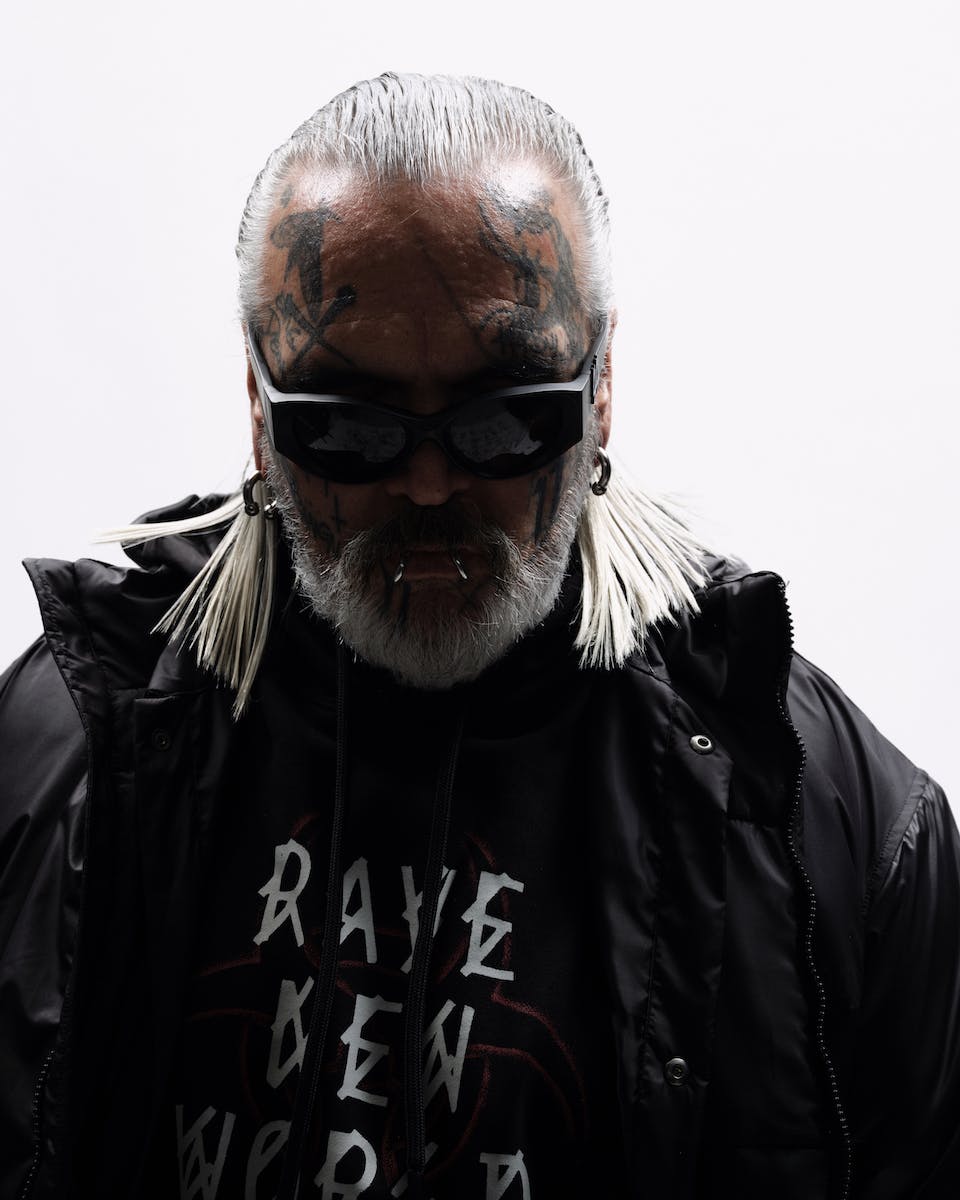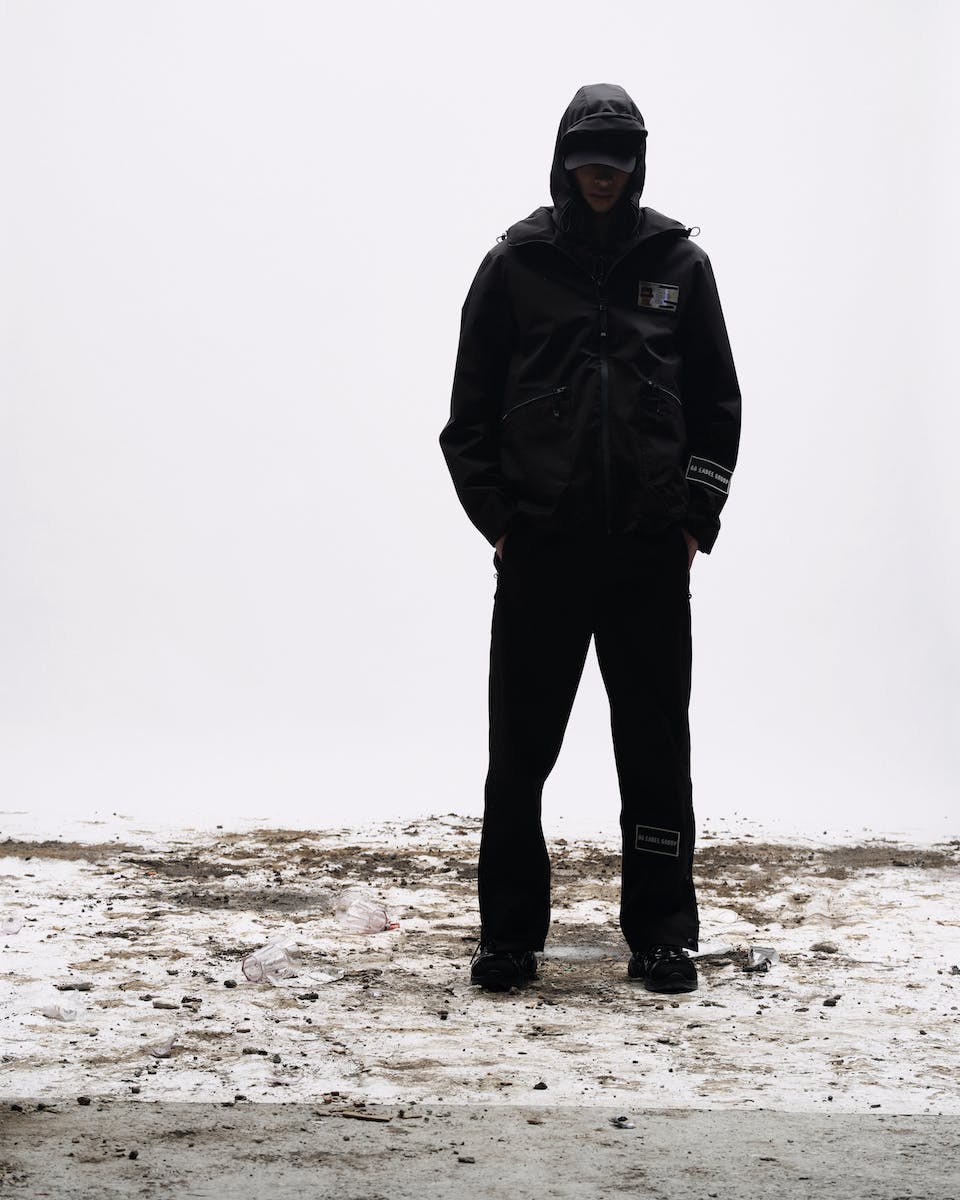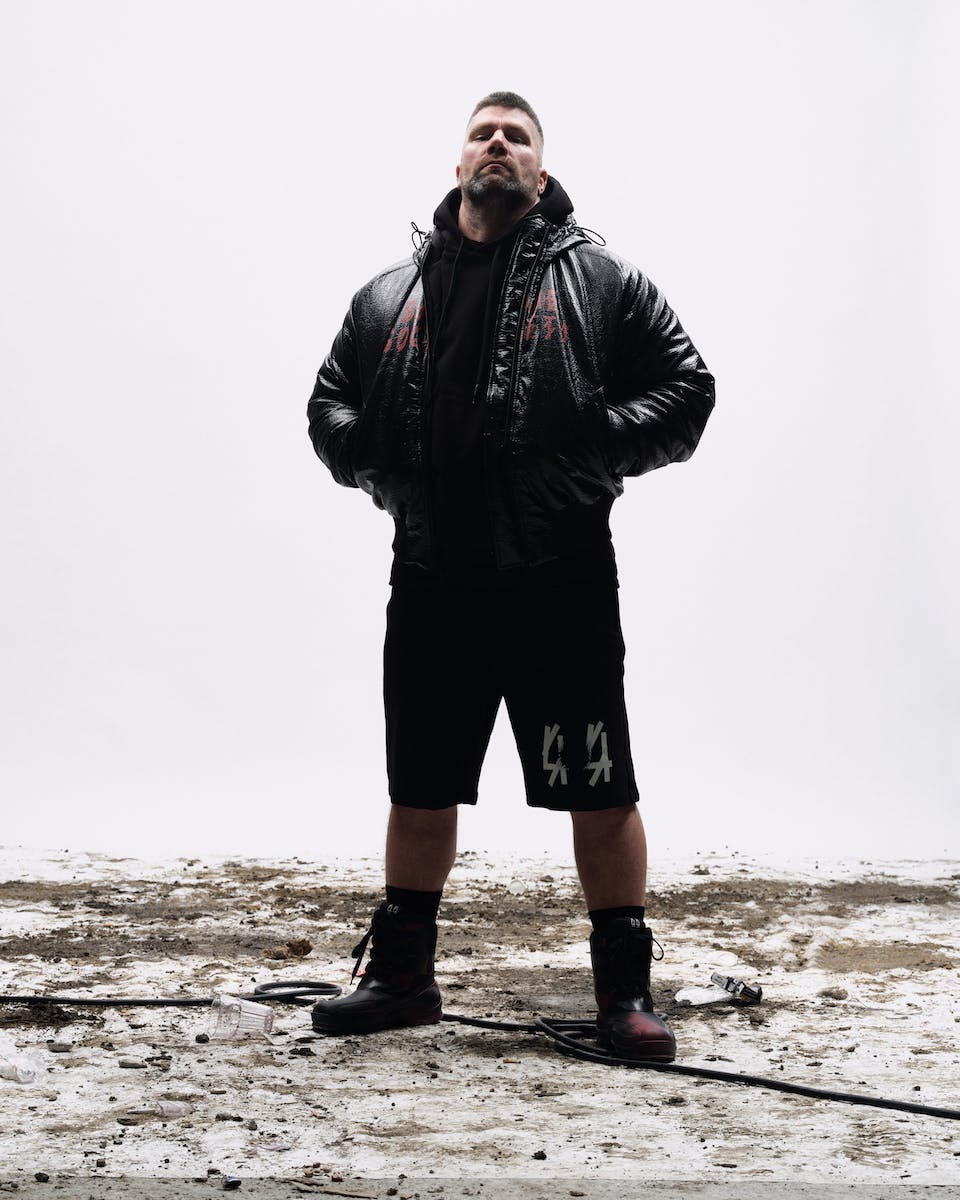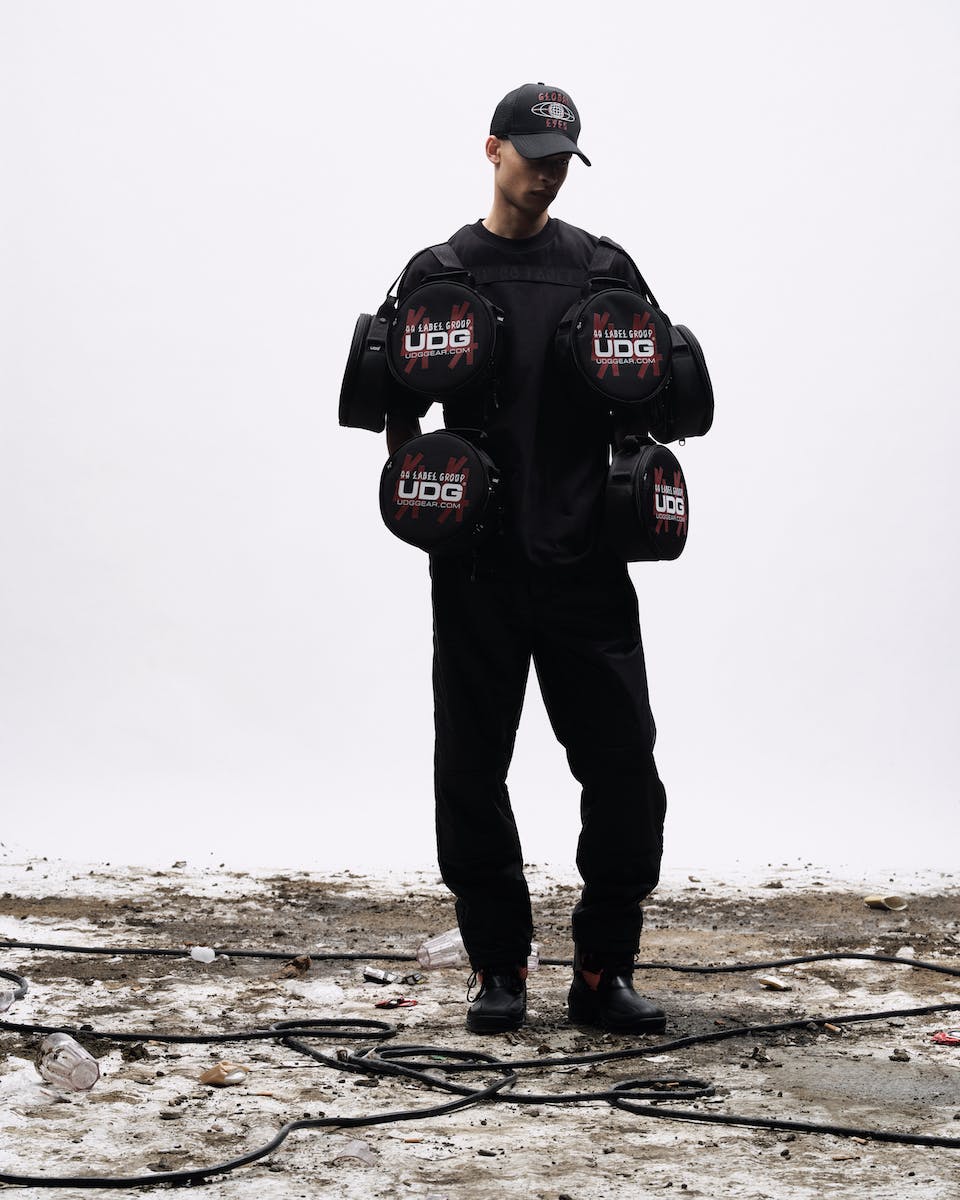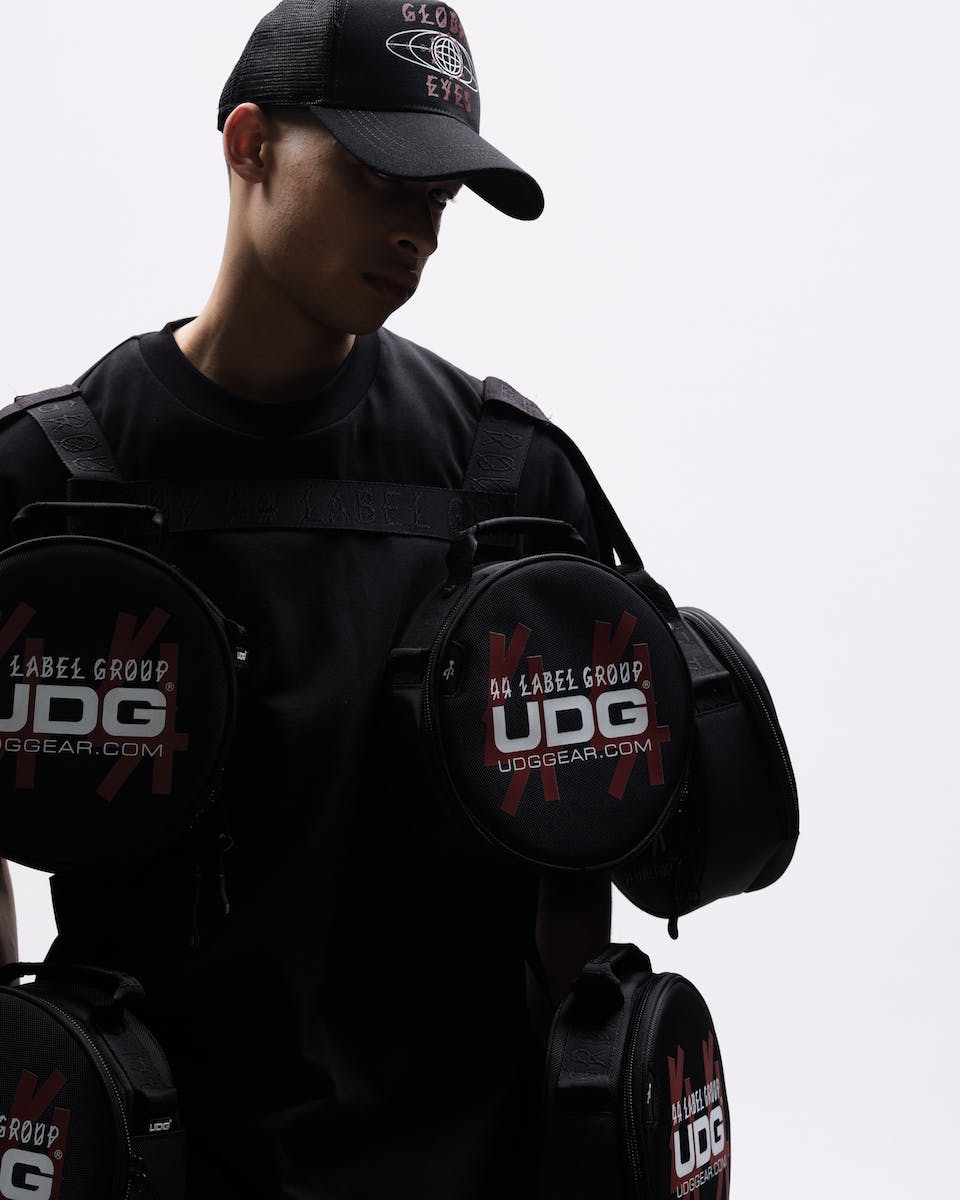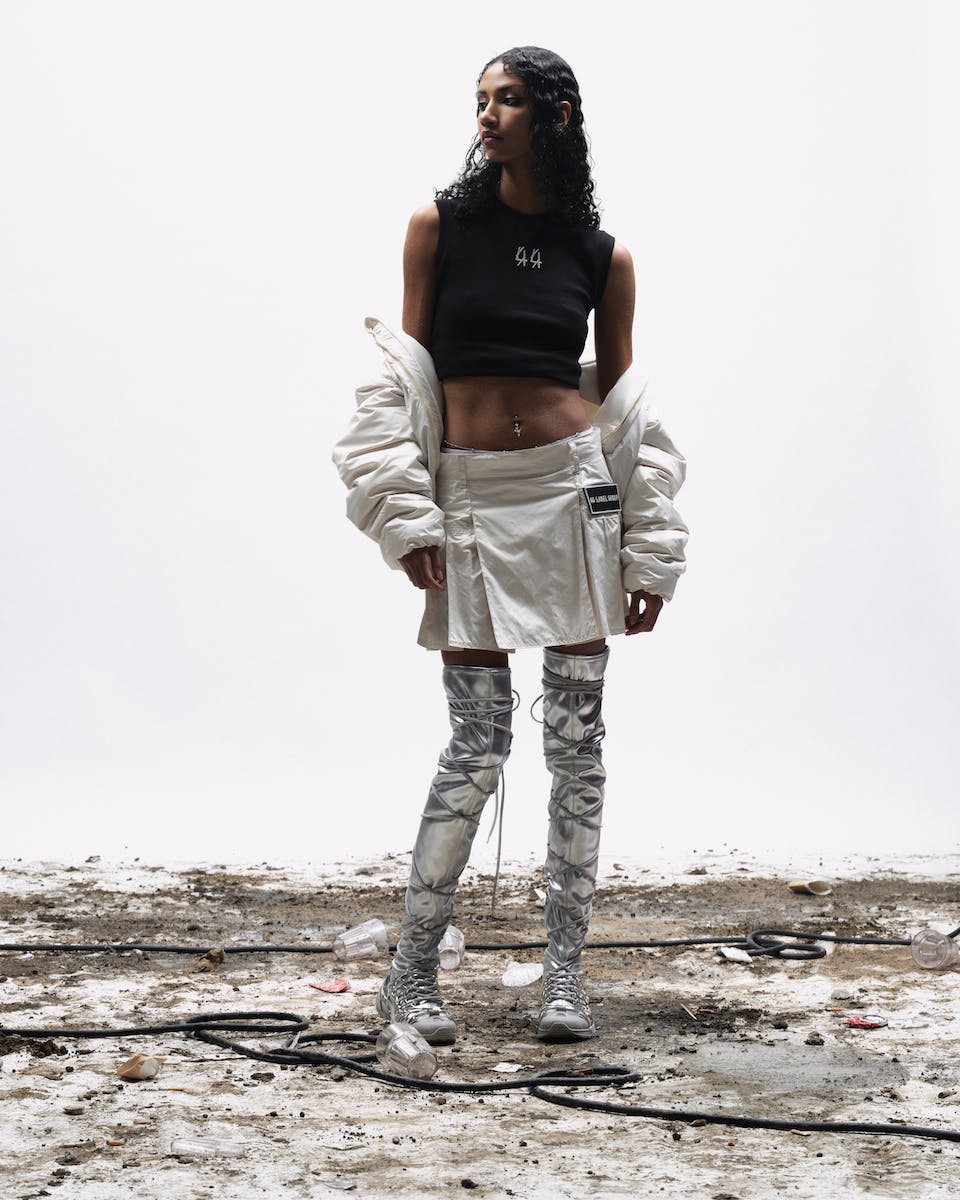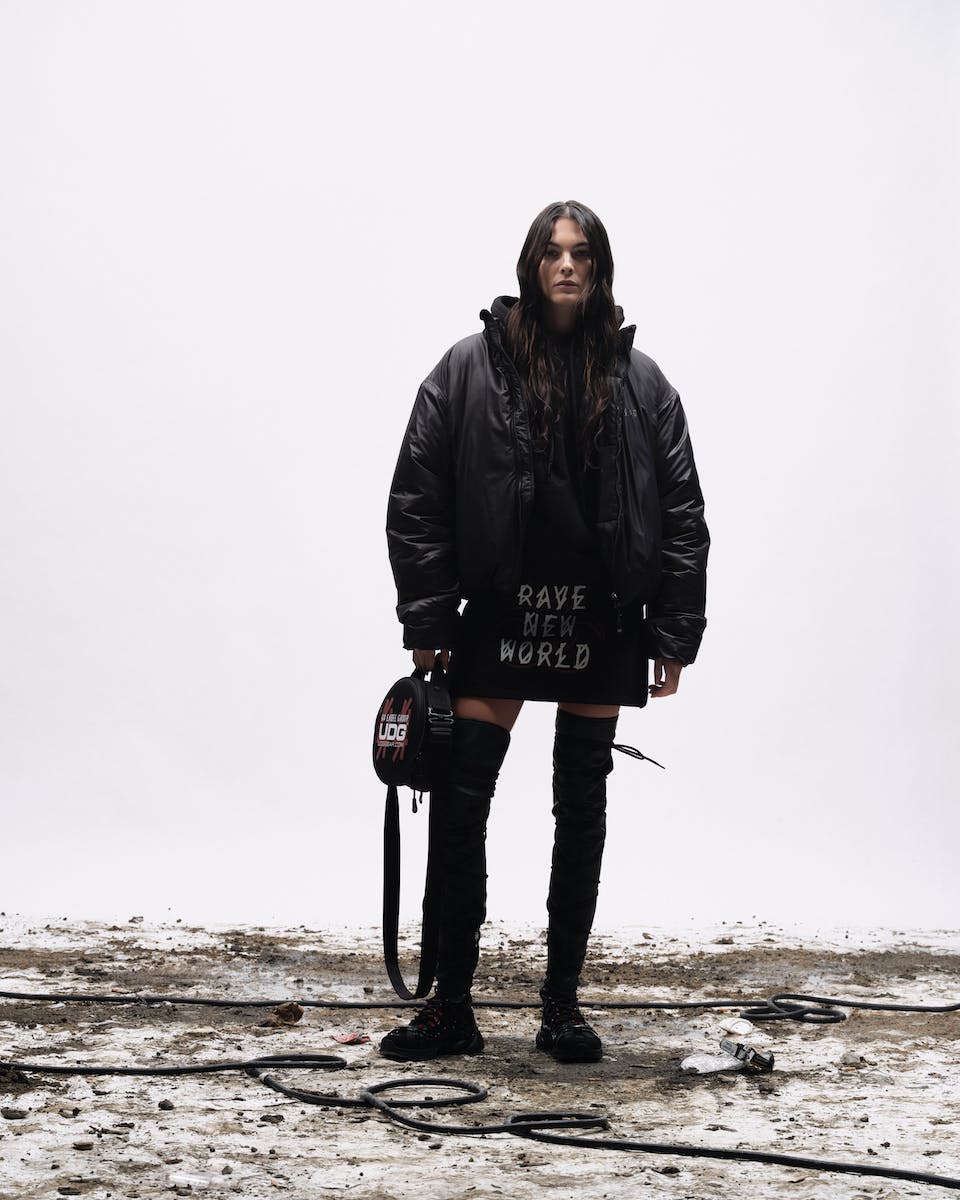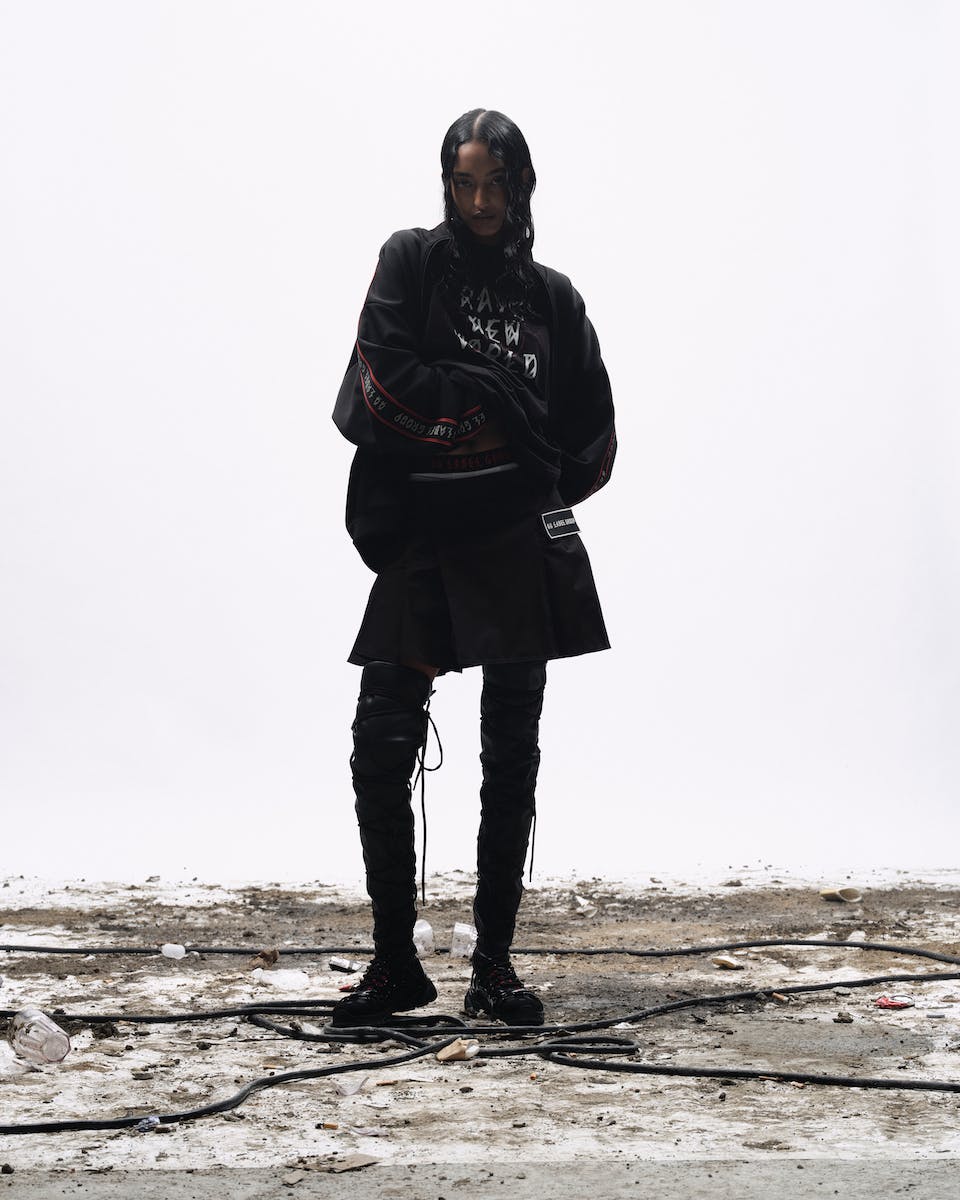 44 LABEL GROUP has never been shy of showing its Berlin routes and with its latest collection, it is once again being loud and proud of its heritage in the techno capital.
I mean, it's even managed to book Sven Marquardt, the tattoo-covered photographer who controls the notoriously tight door policy at Berghain as a model. And Marquardt is joined by more Berlin royalty in the form of rapper UFO361.
Launched by established techno producer Max Kobosil, 44 LABEL GROUP's strong connection to the music scene is epitomized by these unconventional models. Its collections are a blend of luxury fashion, elevated streetwear, and clubwear that deliver clothing that is equally adept to life on sweaty dance floors as it is elevated casual wear.
For Fall/Winter 2023 specifically, it has focused in on utilitarian uniforms, complete with boiler suits and padded technical pants, imagined for the club kids of a doomed future.
Titled "Blame Society," the collection looks toward alternate future realities and the possibility of living in a digital dystopia, but it tackles these murky themes with a pinch of salt.
The graphics are a combination of fictional corporations which are given names such as "Global Eyes" and "Darkened Money Group" with removable patches that poke ironic fun at archetypal club types (such as vinyl snobs and backstage flexers). While the future might spell ill-fated change, the types of people you meet in a club queue will stay the same — according to the brand.
Alongside the majority black uniform that the label has crafted for party-goers, there is also an accessory to appease the DJs of the future. Linking up with the iconic DJ luggage brand UDG, the two have worked together to create a strapped headphone case and waist bag, sporting bold collaborative branding across the front, which continues the label's focus on functionality.
True to form, the brand introduced the collection during Paris fashion week not through a runway collection, but via a rave. Because when faced with possible impending doom, what better is there to do than dance?