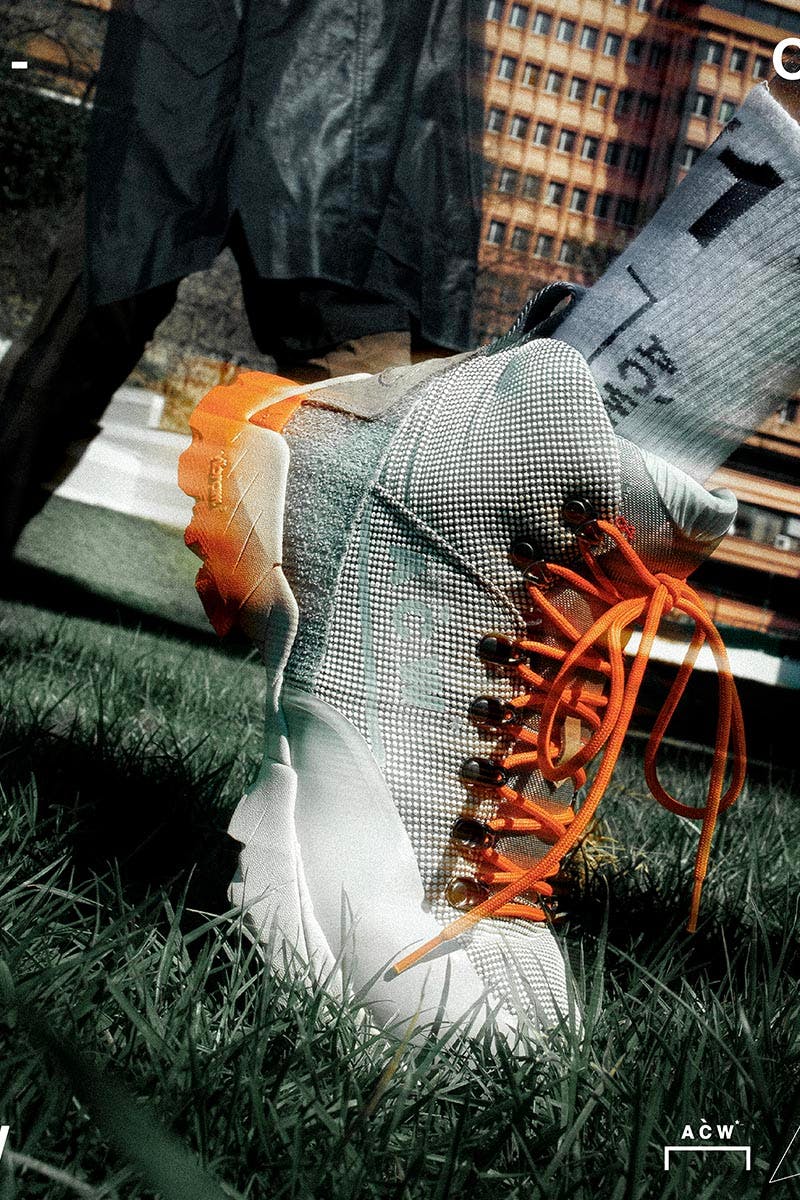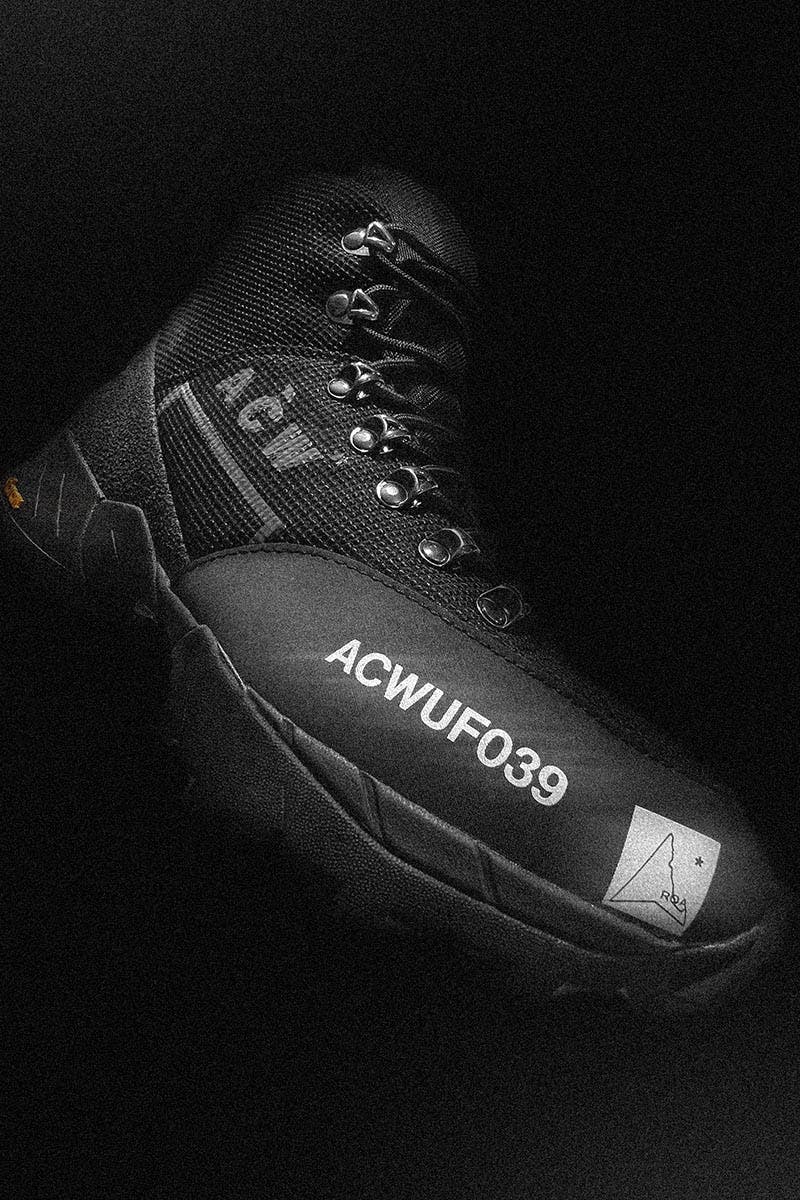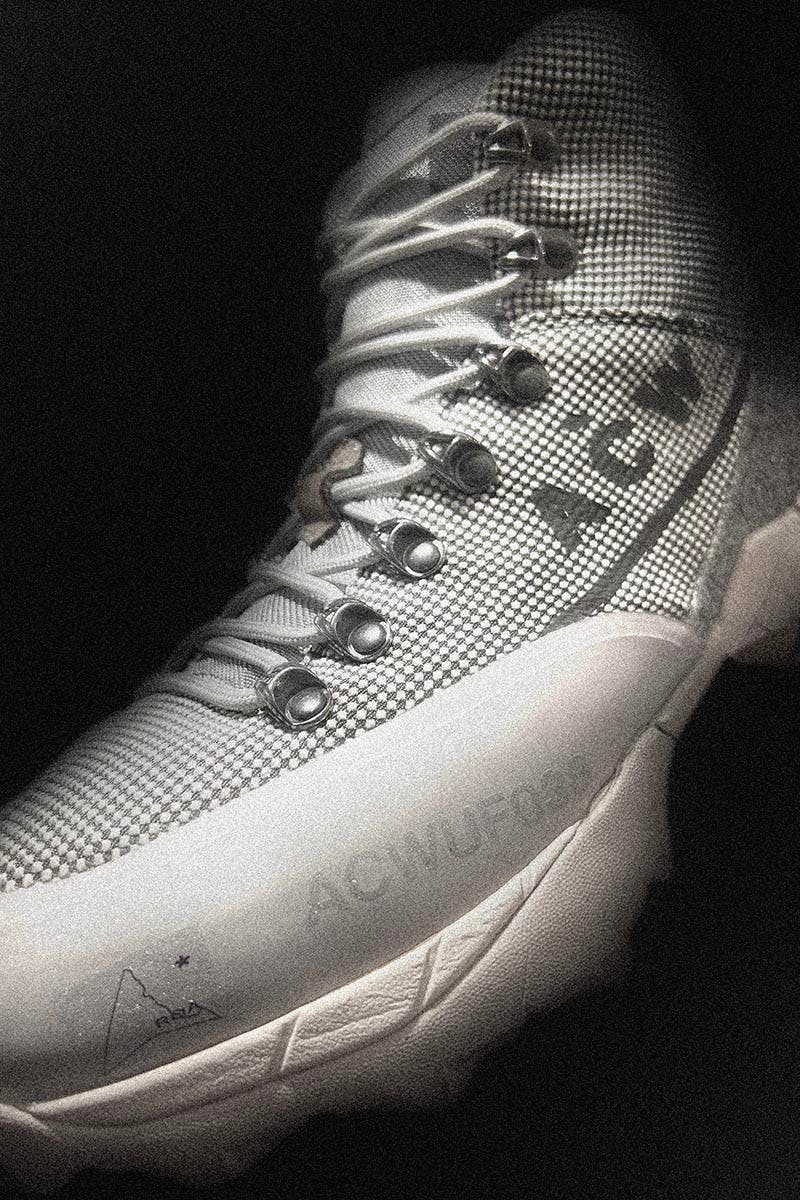 Will you be going hiking in your new A-COLD-WALL* x ROA boots and kicks? Probably not. Will you look great stitching them into your Spring/Summer 2022 'fits? Absolutely.
I shouldn't assume, but we're all guilty of wearing high-performance trail kicks and gear in spaces they weren't made for. Popping down the shops? Arc'teryx Alpha SV. Picnic in the park? Carhartt x Salomon Shelter CSWP Boots. It's the foundation on which Gorpcore is built – will we stop? Definitely not.
Anyway, enough of the questions. Spring/Summer 2022 sees Samuel Ross step back into the studio with ROA for its latest A-COLD-WALL* collaboration.
A pairing that continues to see success; A-COLD-WALL*'s brutalist, British-rooted design sensibilities couple perfectly with ROA's strong profiles and bulky builds. It's a collaboration that seamlessly blends into the mainline of both brands and begs no questions – it just works.
Spring/Summer 2022 is a testament to this feeling, as Samuel Ross channels ROA's progressive material research through the distinct industrial design language for which ACW is celebrated.
This time around, the collaboration frames the Andreas and Minaar silhouettes. Both styles have been updated with both reflective and geometric design details, splashing the industrial-inspired colorways with electric pops of green, orange, and yellow.
A personal favorite from the lineup is the Andreas boot in the multi-grey colorway, which has been elevated with strong pops of orange at the laces, toe, and heel.
Even if hiking is off the cards this summer, you can purchase any of the five pairs of the A-COLD-WALL* x ROA styles exclusively via the ACW website.