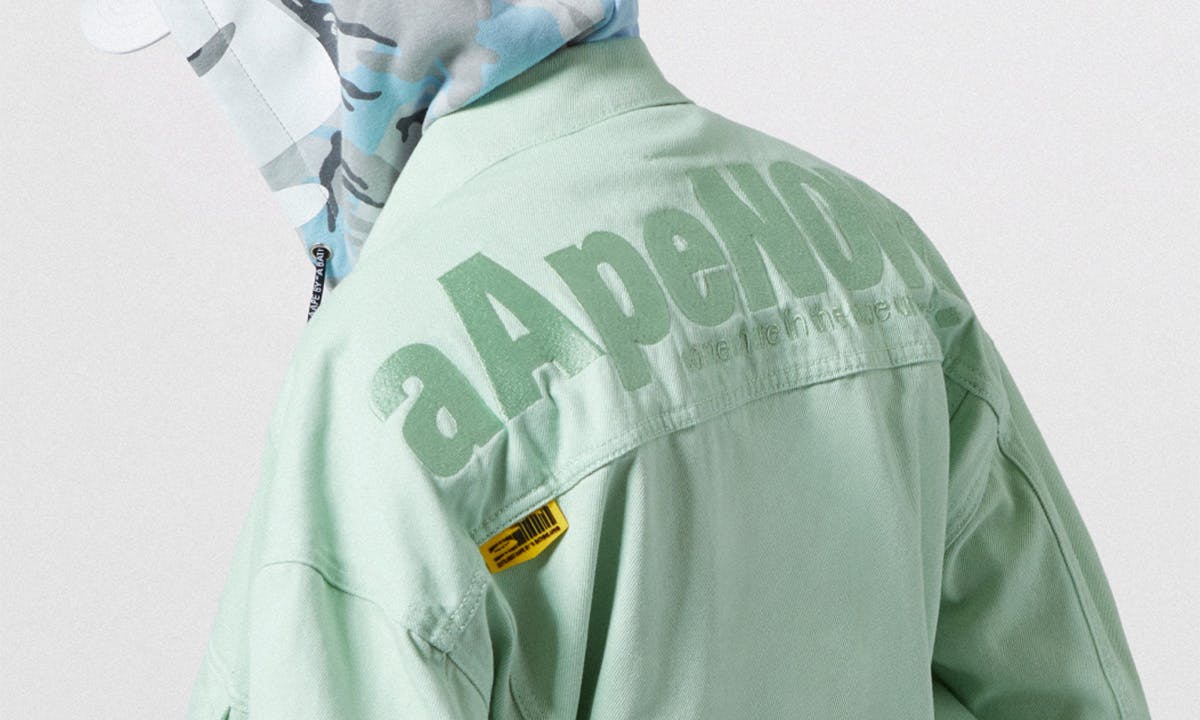 In the spring-summer of 2012 a diffusion line, titled AAPE, of the highly sought-after cult streetwear label, A Bathing Ape, was released with an eye to the young menswear market. BAPE has consistently been pushing the boundaries of contemporary culture. Through unexpected collaborations or the recent release of its NFT's, BAPE thrives off of hype, so it's no surprise that its younger line AAPE is doing the same.
AAPE by A Bathing Ape stays true to the brand's DNA whilst reviving the well-known moon-face logo across a collection of everyday staples with the aim of staying light, clean, and simple. Extracting elements of street style and pairing these with BAPE's heritage and core design ethos, AAPE offers attire that integrates fashion and functionality whilst defining the trends and aesthetics of our current era. The latest SS21 collection is rooted in three major themes: AAPE GAME inspired by virtual reality, ARMY TRAINING that draws on military styles, and AAPE WORKER which reimagines workwear outfits.
AAPE GAME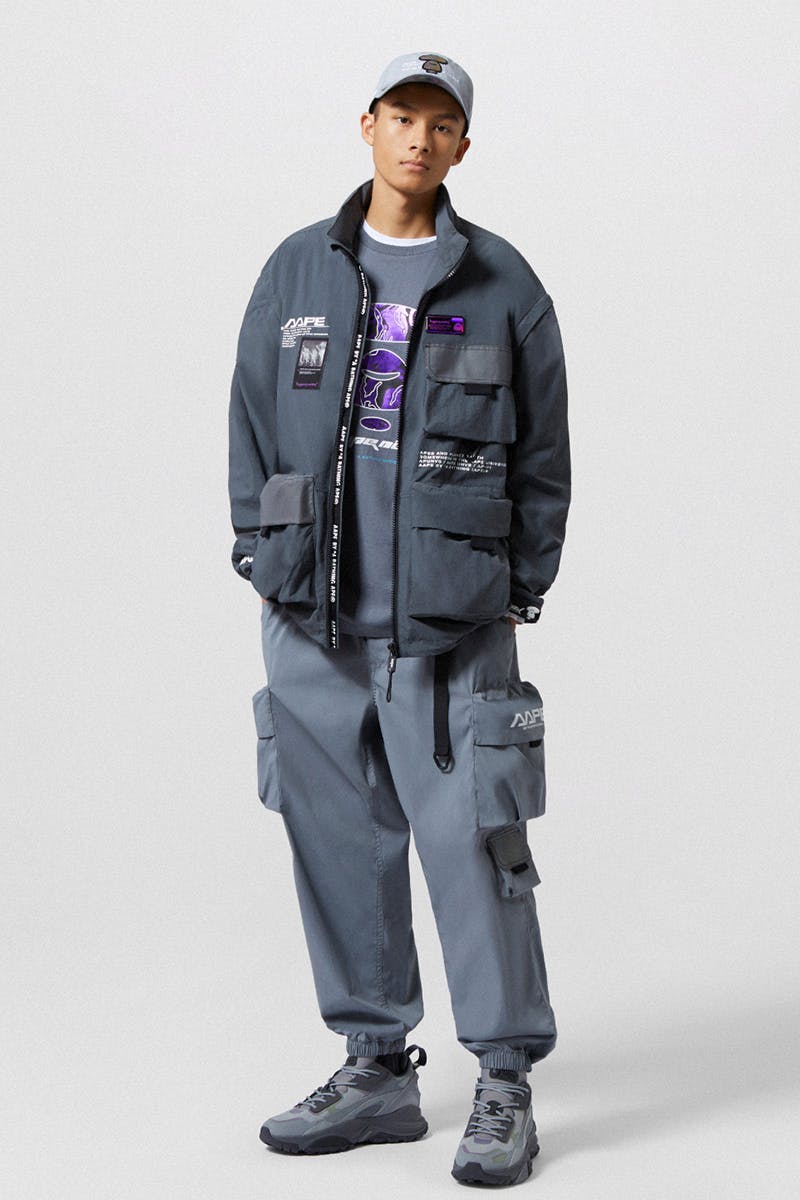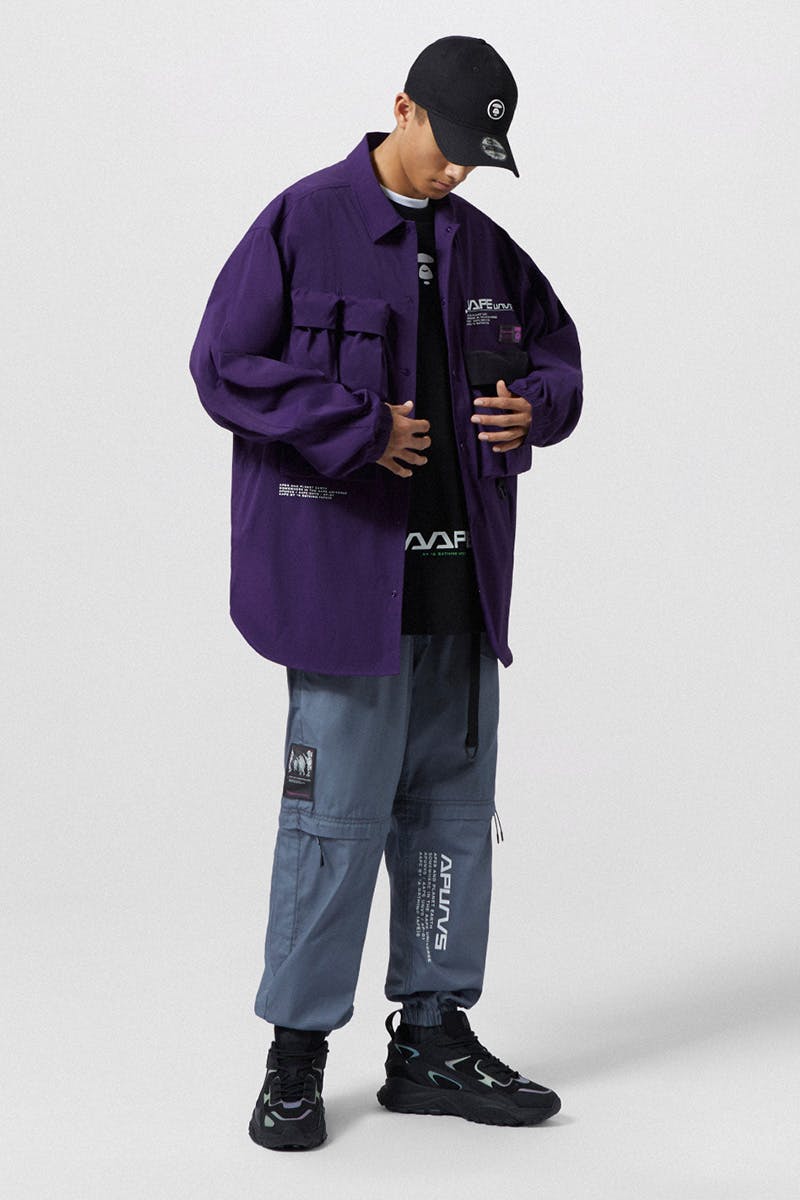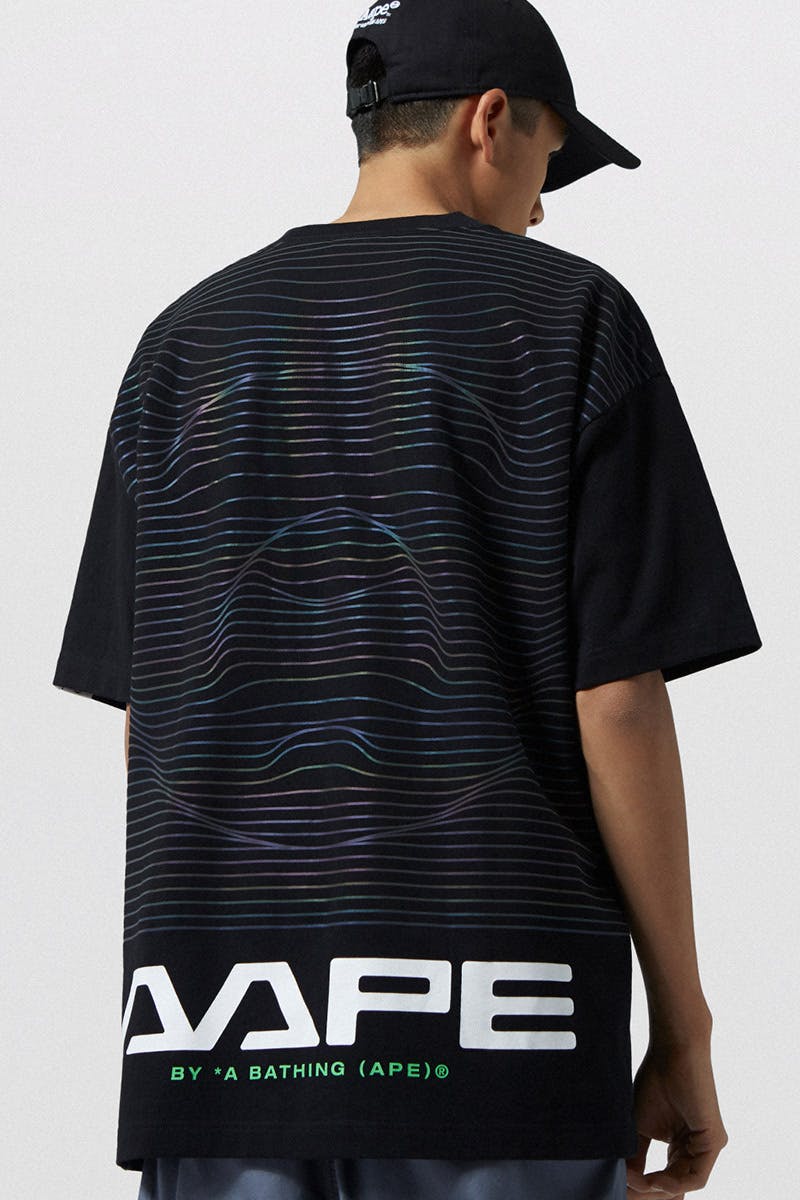 With the rapid rise of gaming and it's aesthetic infiltrating the cracks of our current contemporary culture, it's no wonder that AAPE GAME takes creative inspiration from the high-tech realm of virtual reality. The commonly associated purple color of VR, along with black and metallic dark grey can be seen permeating the AAPE GAME collection, with 3D moon face motifs, laser printing effects to enhance a futuristic feel, and grey and white printed lines to create a sense of 3D camouflage. The light, nylon-constructed garments themselves ooze technological coolness, like the trench coat with removable and rechargeable fans that can be replaced with an ape face logo alongside removable and reversible sleeves.
ARMY TRAINING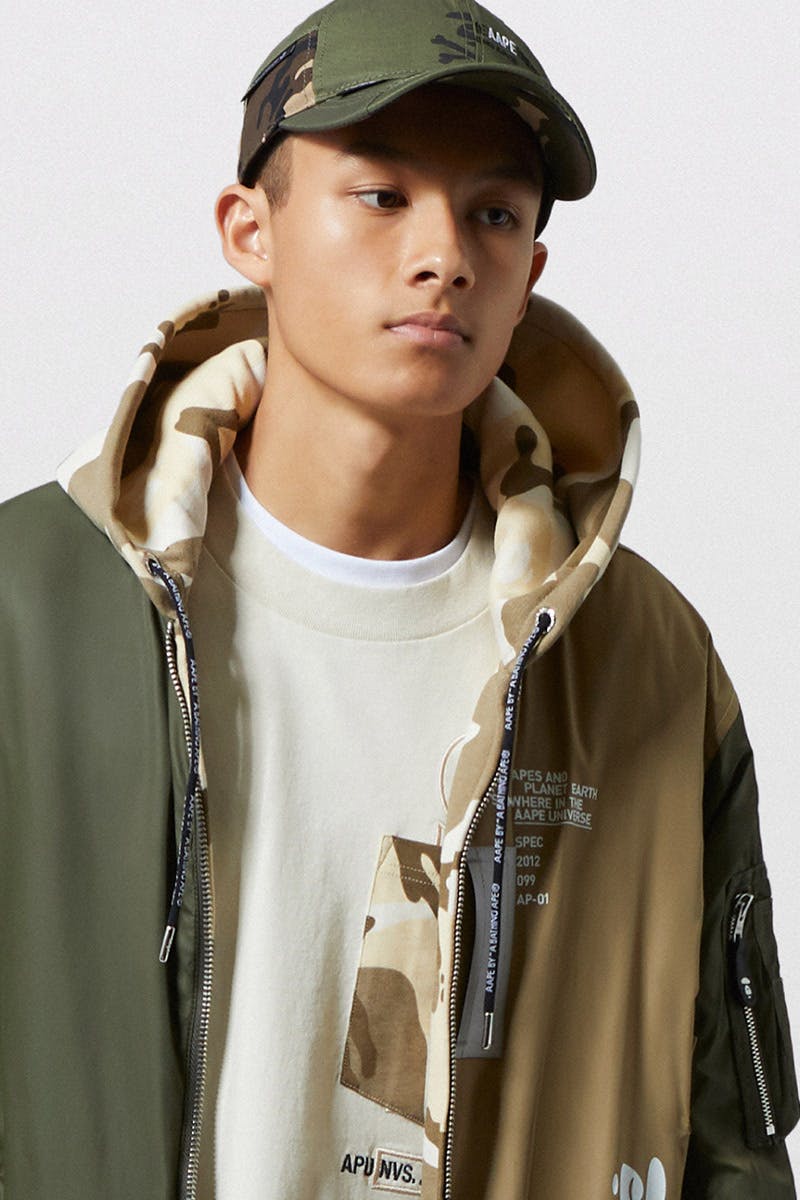 Absorbing the characteristics of army training outfits, this line delivers a strong military aesthetic, drawing from the stand-up collared jacket and side-forked shorts seen in military training. The palette is, of course, composed of earthy tones - beige, light apricot, brown, and various shades of army green used to create a camouflage colorway, a nod to BAPE's ongoing affinity for camo print. Packaging labels and materials of military food have been incorporated into the fabric with the garments actually replicating the ruggedness and quality of army clothing. From moisture absorption and quick-drying technology, to wear and tear resistance, and general tough temperament, the pieces still remain comfortable and breathable. 
AAPE WORKER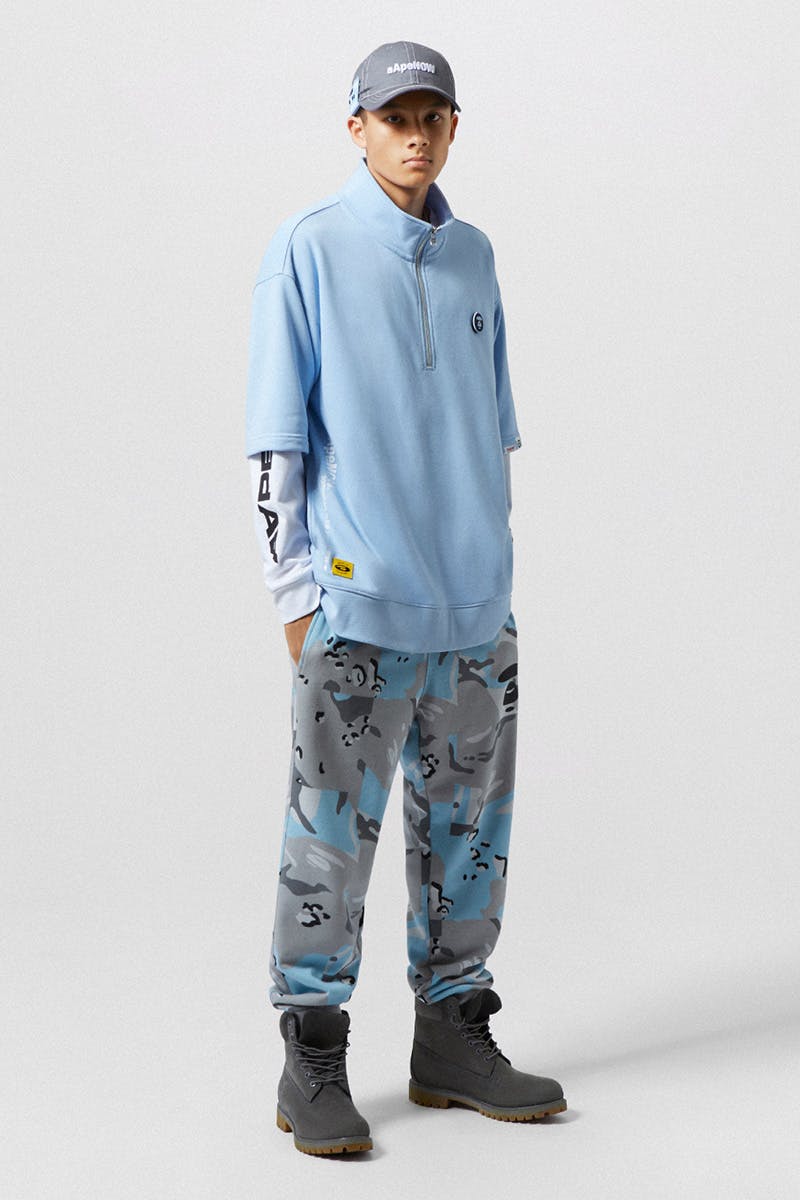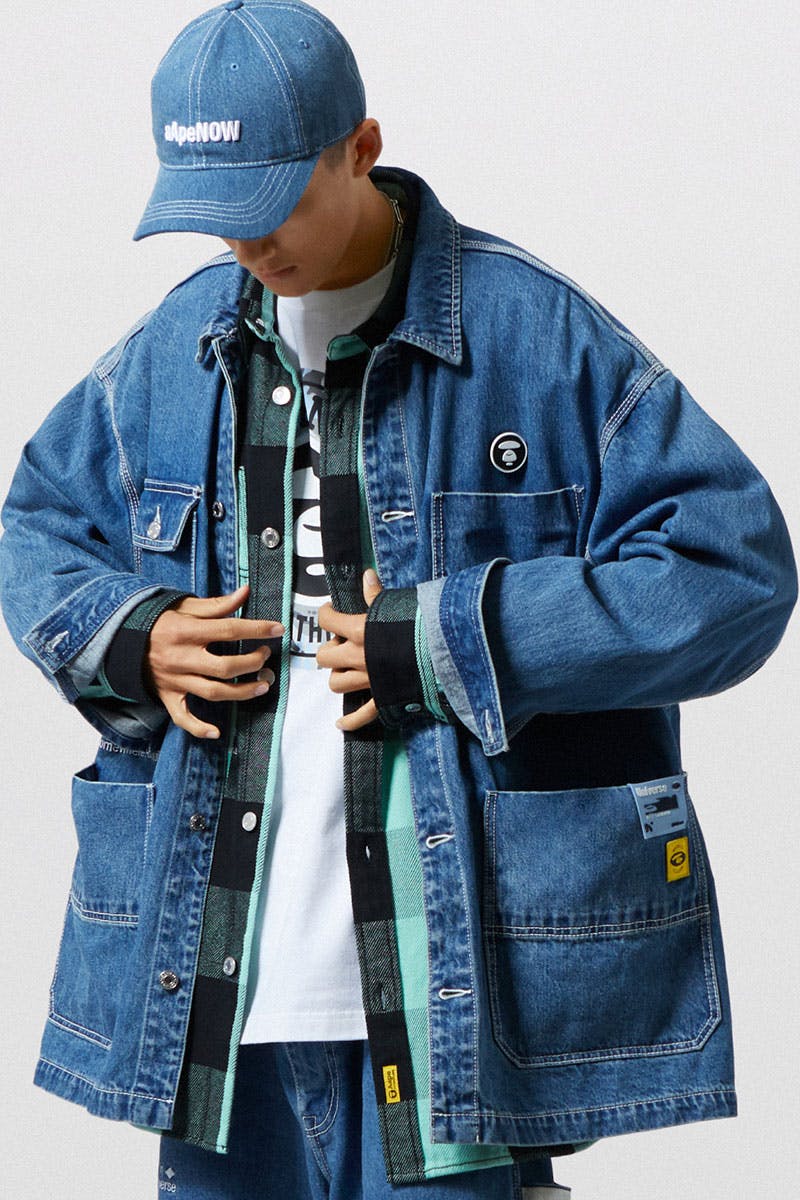 This collection is a hot take on the overalls and garments worn by construction workers, miners, hunters, and other outdoor enthusiasts. Workwear elements have been extracted and reinterpreted to deliver a simple Japanese tradesman work style. The collection makes sparing use of color with hints of mint green, pink, blue, and yellow adding a lighter tone and divulging away from the toughness normally associated with traditional workwear. With prints inspired by craftsmen's tools and architectural compositions alongside a more relaxed silhouette, silicone labeling details, and the typical use of denim, the texture, and style of these pieces elevates workwear to a more streetwear style.
Shop the AAPE SS21 collection here and in stores at 443N Fairfax Avenue, Los Angeles and 340 Lafayette Street, New York.