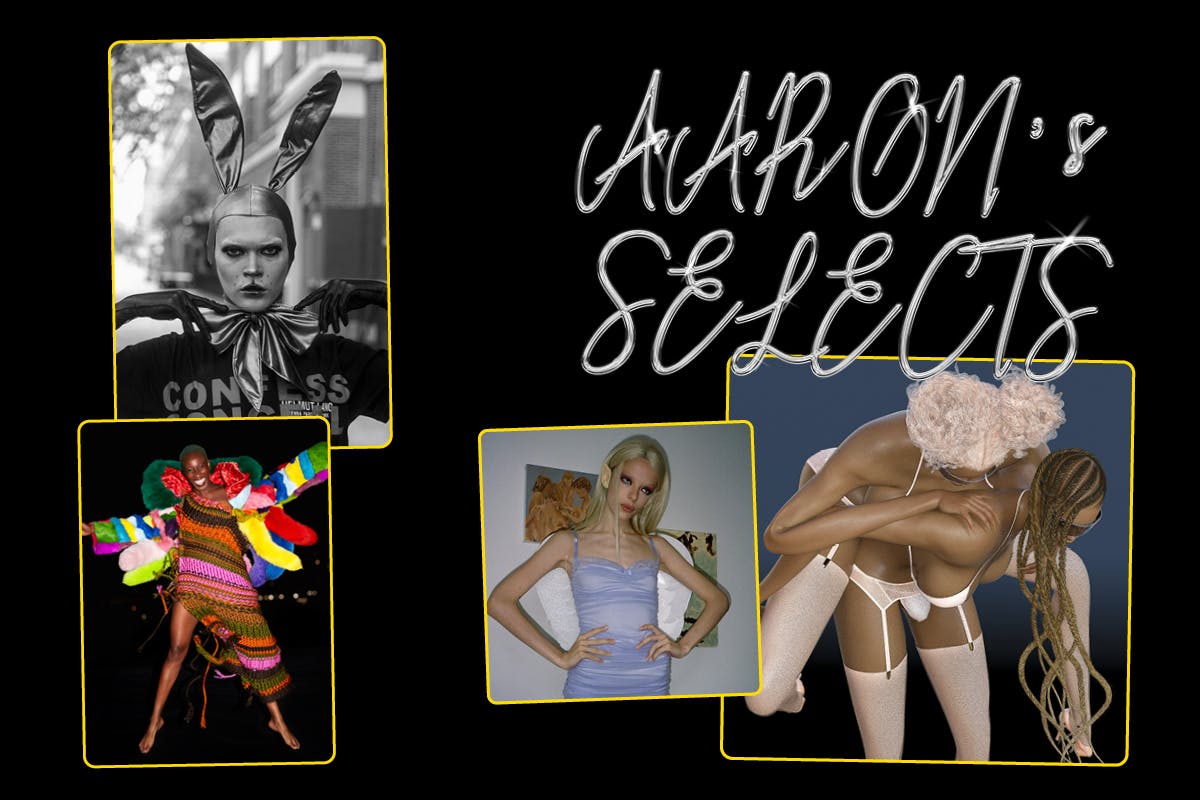 Highsnobiety's Honors Week is a celebration of the women — particularly the trans and BIPOC women — who have pushed our culture forward. This Women's History Month, we've tapped six guest curators to go deep on the issues they care about and to spotlight their favorite women and nonbinary creators. Today, Model, LGBTQ+ activist, and disability advocate Aaron Philip gives us the low-down on the brands, artists, designers, and influencers she's excited about right now. 
At 20-years-old, Aaron Philip has one of the most impressive resumes you've ever seen. In 2018, she became the first Black, transgender, wheelchair-using model to be represented by a major modeling agency. And in her short career, she's helped to sustain a major shift towards more inclusive practices in the fashion industry.
Her path to landing Moschino campaigns, Vogue editorials, and a Willie Norris Workshop runway debut began nine years ago when she started documenting her daily life on Tumblr. Writing out of a homeless shelter, Philip would share her love of anime and fashion as well as her experiences growing up with cerebral palsy in New York City. She later transitioned to Instagram, where she became a champion of issues affecting gay, transgender, and disabled youth. Then, in 2017, she set her sights on modeling.
Today, her portfolio of campaigns includes Sephora and Outdoor Voice; she's been interviewed by Naomi Campbell and heralded as an inspiration by Tyra Banks. Nevertheless, Philip has never lost sight of her commitment to a more inclusive future for the fashion industry, nor the online communities that helped her find her voice. "I realized there's no one I see on TV or online or in fashion, on the stage that I love, looking like me," she told Campbell. "I knew that was a problem because I knew, inherently, there was nothing wrong with me."
Now, she's teaming up with the brands that she once coveted, most recently appearing in Collina Strada's FW21 digital runway and Burberry's International Women's Day film. Yet even as her star continues to ascend, she's been sure to use her platform for good. Philip continues to champion new and emerging talent and designers and to promote digital artists from her Tumblr days with her 200,000-odd social media followers.
For Highsnobiety's Honors Week, we asked Aaron Philip to spotlight the creators she is most excited about right now. Scroll down to read why Philip calls designer Pierre Davis "the future of fashion," and Willie Norris a "thought-provoking visionary." Plus, read our profile on Amari Ferguson's redefining digital art and Ella Snyder's incredible career.
No Sesso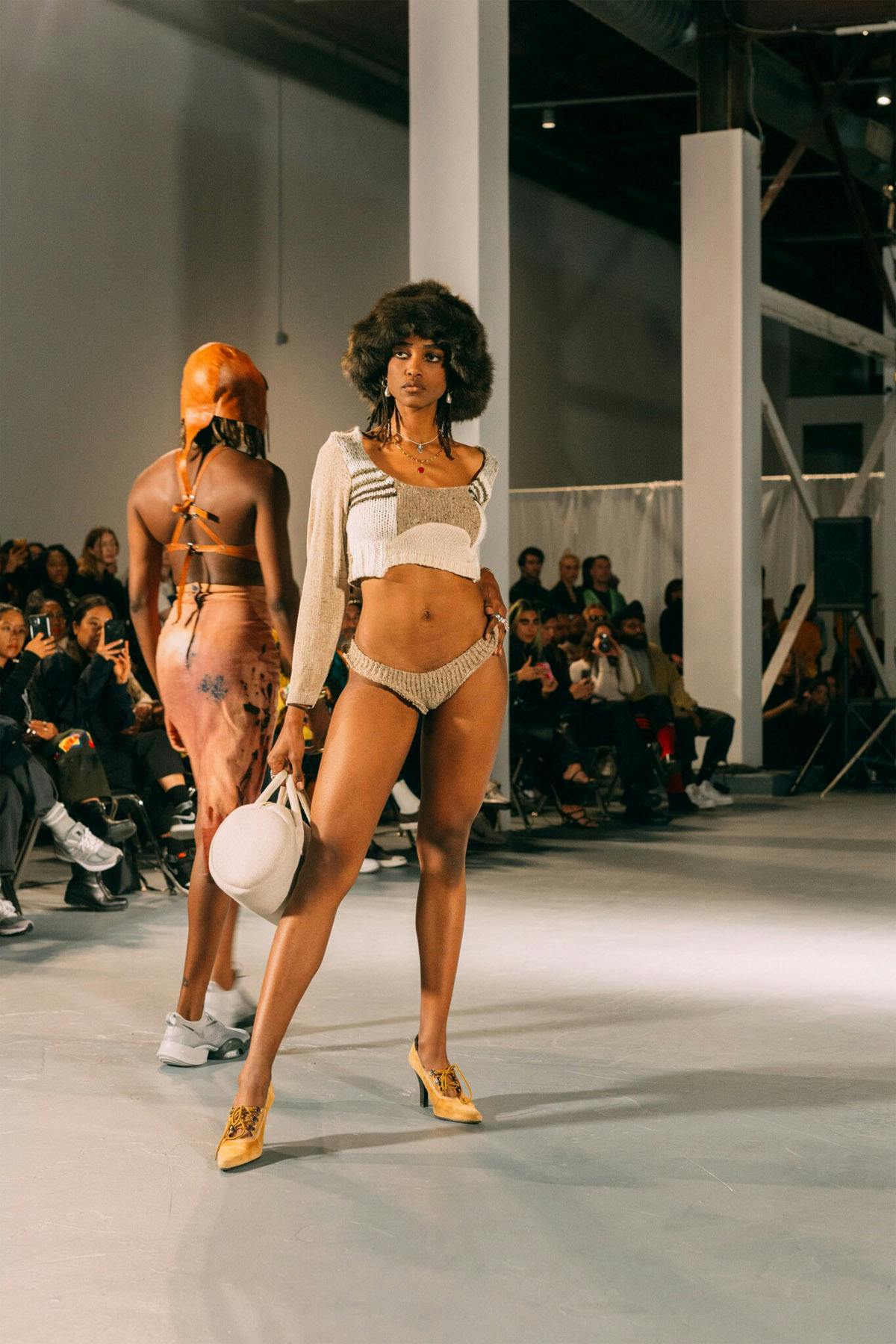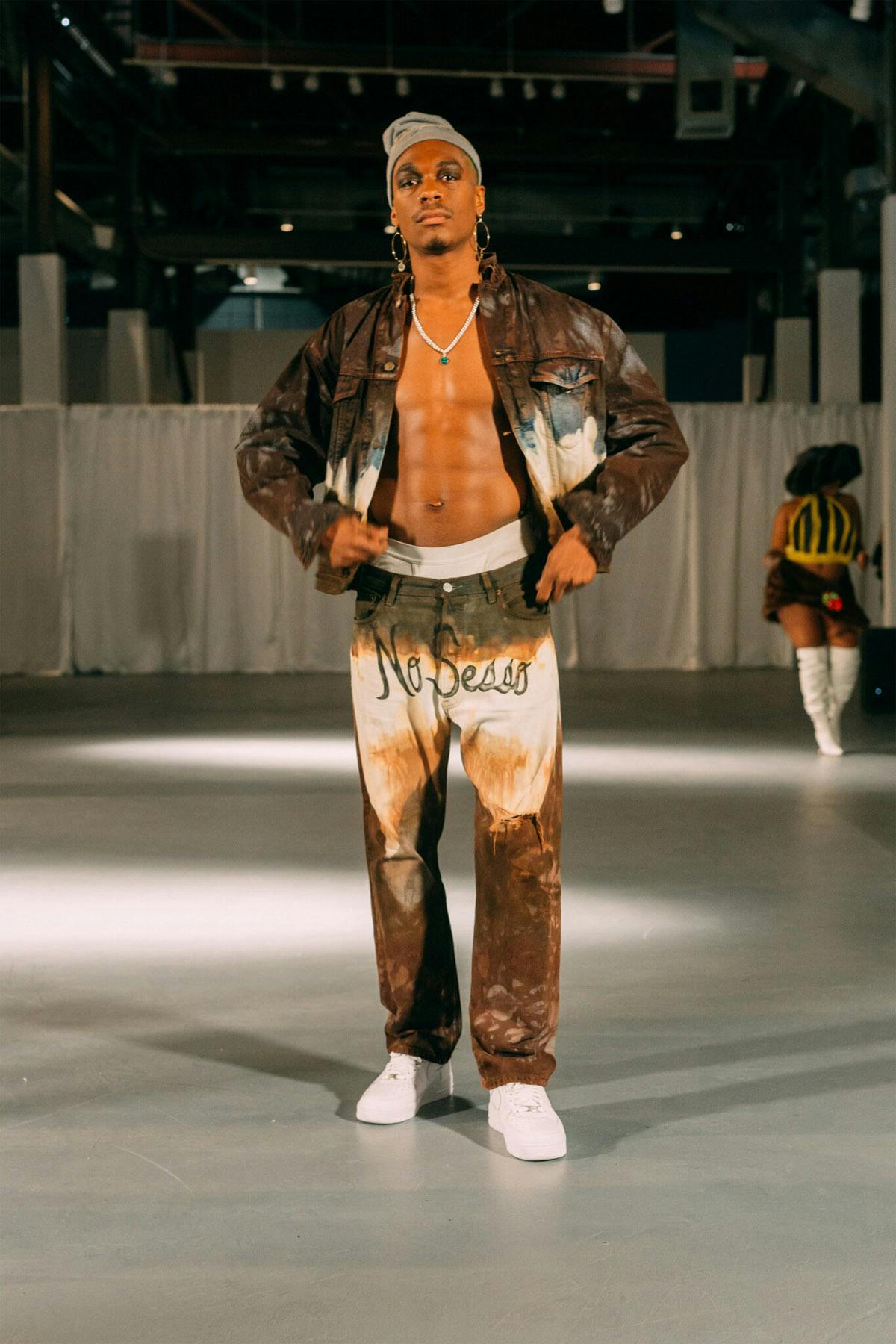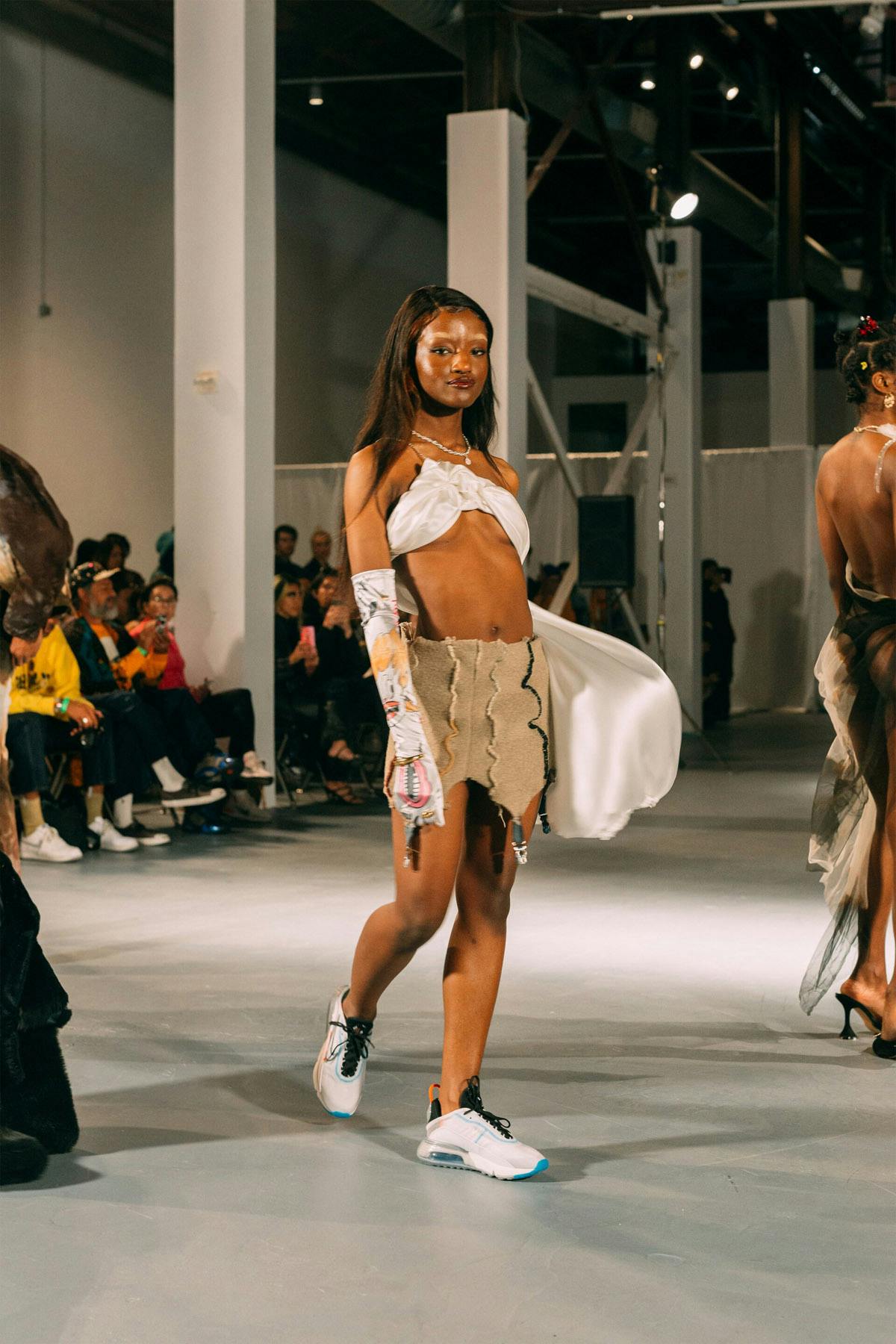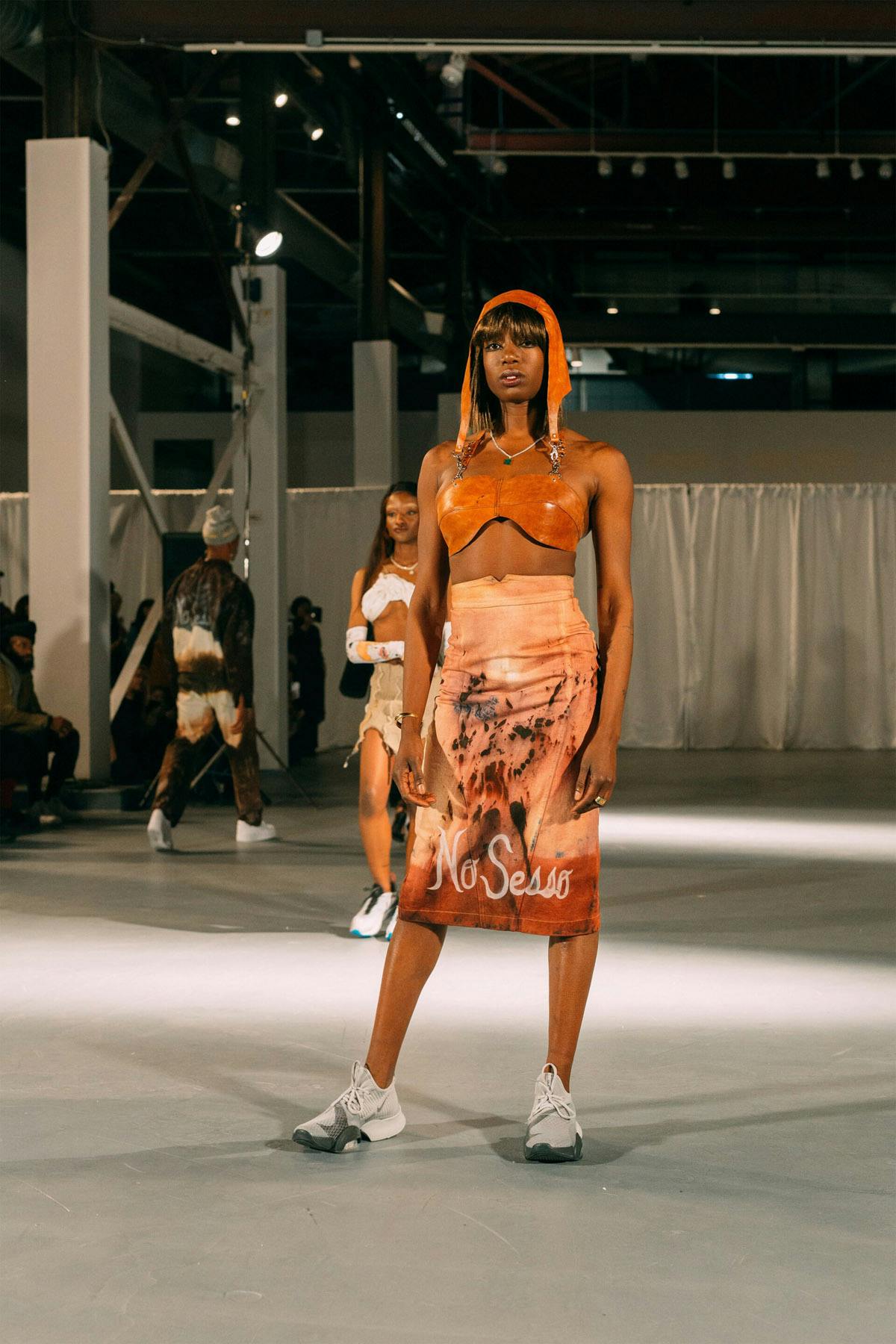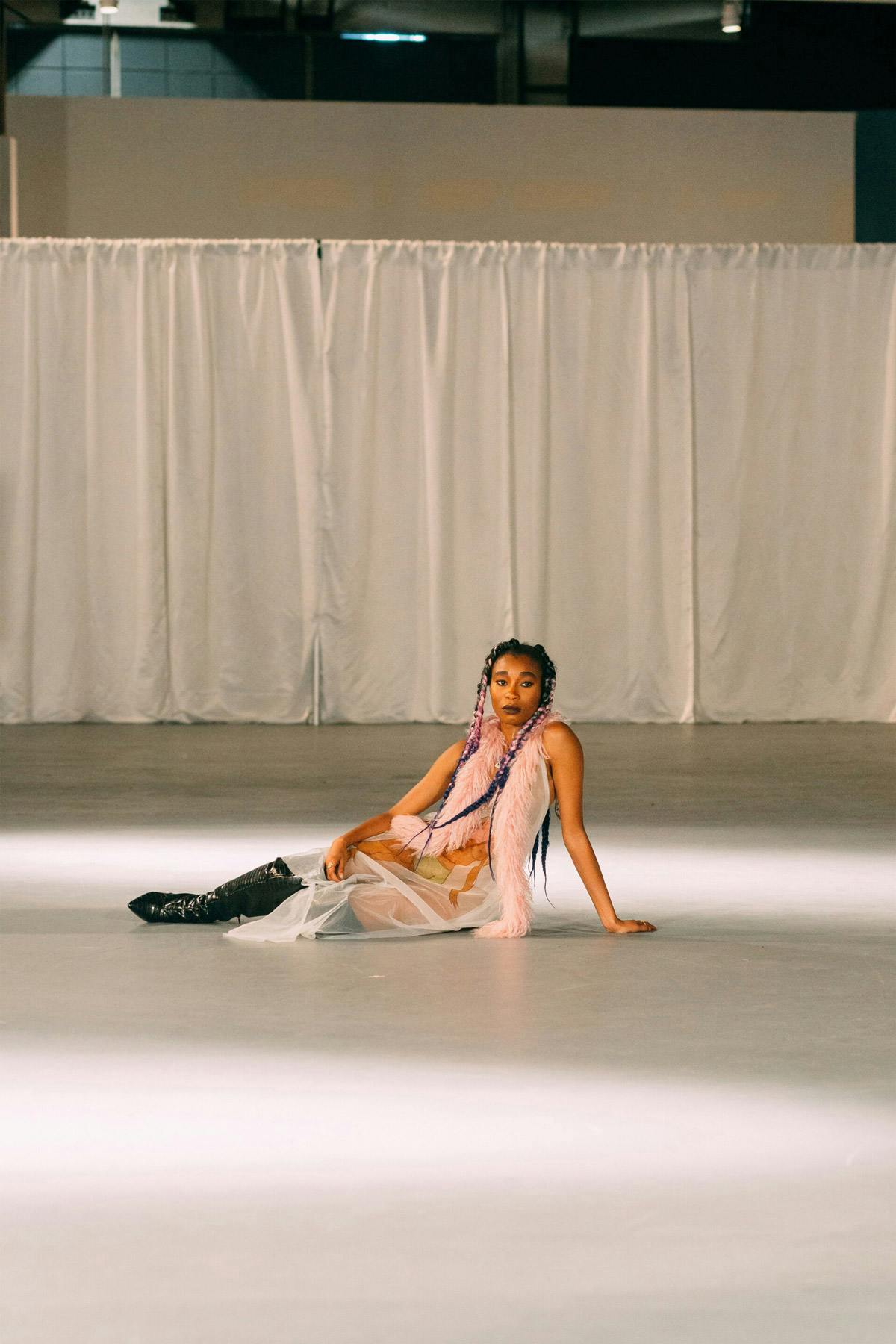 We've been fans of No Sesso for a while now, but if you're new to the brand, Aaron Philip puts it best, telling us that No Sesso's clothes are "what the future of fashion should and could look like. The world seriously needs to catch up."
Founded in 2015 by Pierre Davis and run with partners Arin Hayes and Autumn Randolph, No Sesso is a genderless label, but it's also so much more than that. "I started No Sesso because I wanted to create clothing I could relate to. When I would shop at retail stores, I saw 'unisex' clothing, but it was boring box shape sweaters and sweatpants," founder Pierre Davis explains to us. "So I wanted to start a more conceptual brand that other [like-minded people] could relate to."
Davis succeeded. While the brand has made T-shirts, hoodies, and sweatpants, No Sesso is best known for its intricate embroidery, cut-out knits, and skin-tight club-ready pieces. "I would describe the Designs Autumn Randolph and I create as soft 'art sculptures,'" Davis says. "They are inspired from what's in our hearts, what's going on in life and the world, and a deep connection to emotion."
Last year, Davis became the first trans designer to ever show at New York Fashion Week, a strange honor that simultaneously shows how far we've come and how much further we have to go. While identity is not the focus of No Sesso, representing and reflecting the brand's community is at the heart of everything it does. "We work with friends and other people in our community to create together," Davis says. "The models that walk our shows and that are seen in our campaigns are friends and family." No Sesso is also building a community from its fans. For its FW20 show, the brand posted an open-to-everyone invite on Instagram, explaining to Vogue that they "wanted our community to be able to attend the show and to see themselves."
Willie Norris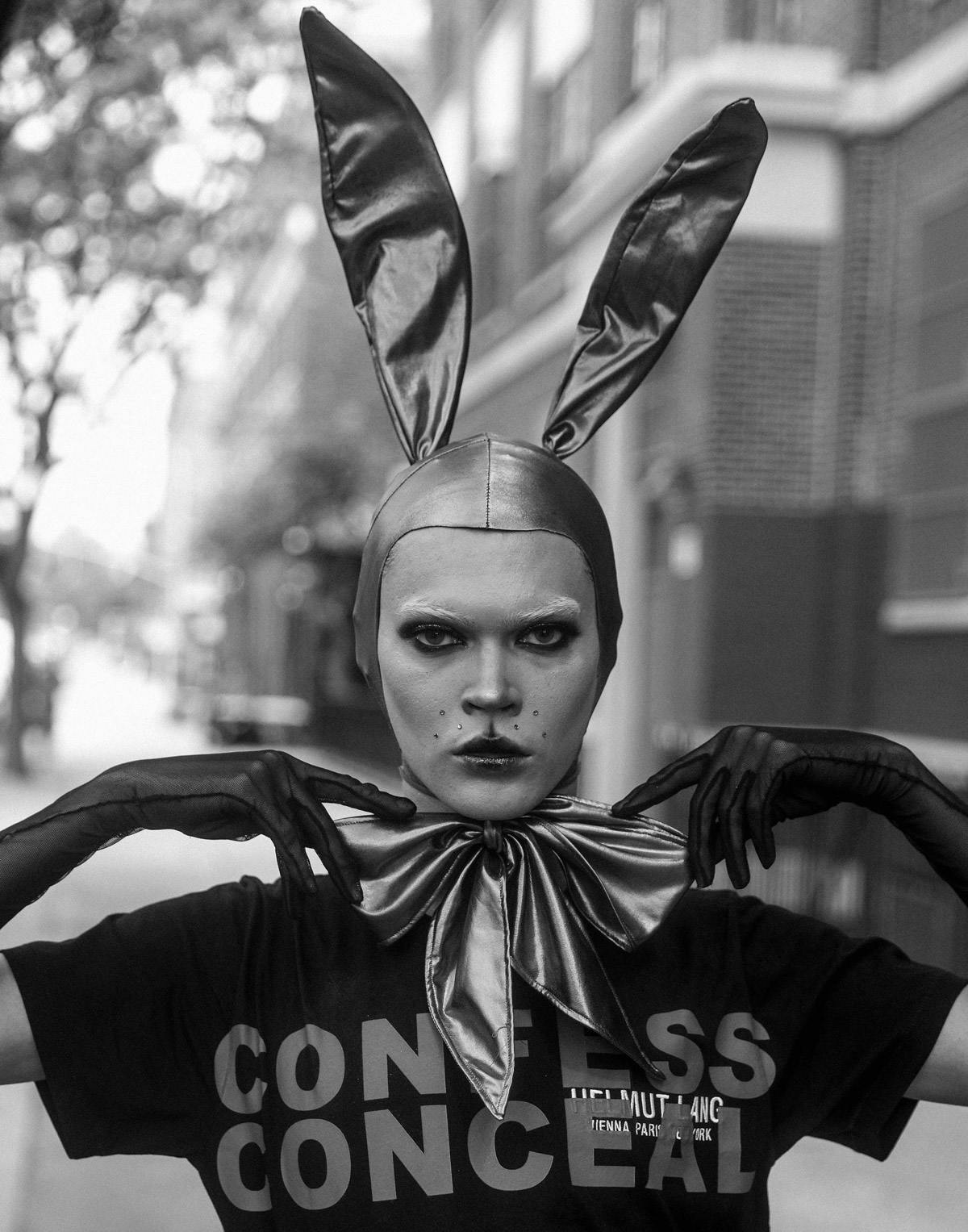 American designer Willie Norris is speaking her truth. The designer's garments feature original text, oscillating between poignant aphorisms on queerness and consumer-capitalism, to something that reads more like a horny Jenny Holzer, or more to the point, a pair of socks that read "FUCK ME HARD," and "LOVE ME TENDER."
"Willie is it, to say the very least. An incredibly smart designer and jack of all trades, honestly. Her vision is thought-provoking, conversation-starting, sexy, and fun," says Phillip, who made her runway debut or Willie Norris' fashion show in 2019.
It's no accident that Norris was the first designer to cast Philip in her show, as her designs — first and foremost — center around her own queer community. On a strategic level, Norris is interested in disrupting today's monolithic business structures. Under the banner of "queer entrepreneurship," she's bringing exciting new marketing and operating methods to the apparel industry.
Outside of her eponymous workshop label, Norris is a design director for Outlier and has designed a capsule for Helmut Lang, aptly titled, "Helmut Language," which saw "THE WORDS ARE RIGHT IN FRONT OF YOU" printed across the chest of T-shirts, and "CONFESS/CONCEAL" going down the brand's signature high-rise, straight-leg denim jeans. In a time whereby our eyes are oversaturated with images, finding the right words can tap into something far more resonant than a cool graphic or ironic logo. As it reads on one of her hoodies for Helmut Lang, "with practice you can learn to say anything."
Ella Snyder
It's not hard to see why Ella Snyder is one of Philip's favorite models and photographers. At 21, the artist and YouTube content creator has already amassed an impressive client base as a freelance photographer, garnered over 100,000 subscribers and 7,000,000 views for honest videos about student life at Parsons School of Design, and founded TUCK*d — a magazine by and for transgender youth.
Snyder created the magazine in the hopes of eliminating the stigma around transgender youth and giving a voice to young trans people. Showcasing artwork and writing by transgender people between 14 and 25 years old, TUCK*d shone a light on people making a change in the LGBTQ+ community. However, as a YouTuber, Snyder initially chose not to disclose her trans identity.
Growing up in Boston, this was never really an option for her. "The same kids who knew me as Max Snyder, who watched me bring my Barbies to school every day of kindergarten, were the same people I went to middle school with as Ella Snyder. For a lot of them, that made sense, and for the ones who it didn't, they made sure to make my life as difficult as possible," she wrote in a piece titled, "Why I Kept my Gender Identity a Secret as an Internet Celebrity" for the New School Free Press.
"Very quickly, YouTube became the safest space I had to share my voice; it was my escape," she wrote "On the internet, I existed solely as Ella Snyder, with little to no trace of my pre-transition self." Then, in 2019, she publicly came out as transgender to an audience of 100,000 YouTube subscribers. "No longer burdened by the tormenting and discrimination I faced while I grew into myself, it only felt natural to come out now," she explained. Snyder cited the positive representation in shows such as Pose and Euphoria for helping her decision, explaining, "You don't realize how important representation is until you see it and realize you haven't had it once your entire life."
Today, Snyder is shooting and styling underwear campaigns for Parade, being "the talent, stylist, creative director, hair and makeup artist" for Covid-era Calvin Klein shoots and appearing in social media campaigns for Givenchy. On top of that, she's in the process of bringing out her first photo book in collaboration with Converse and Dazed.
Amari Ferguson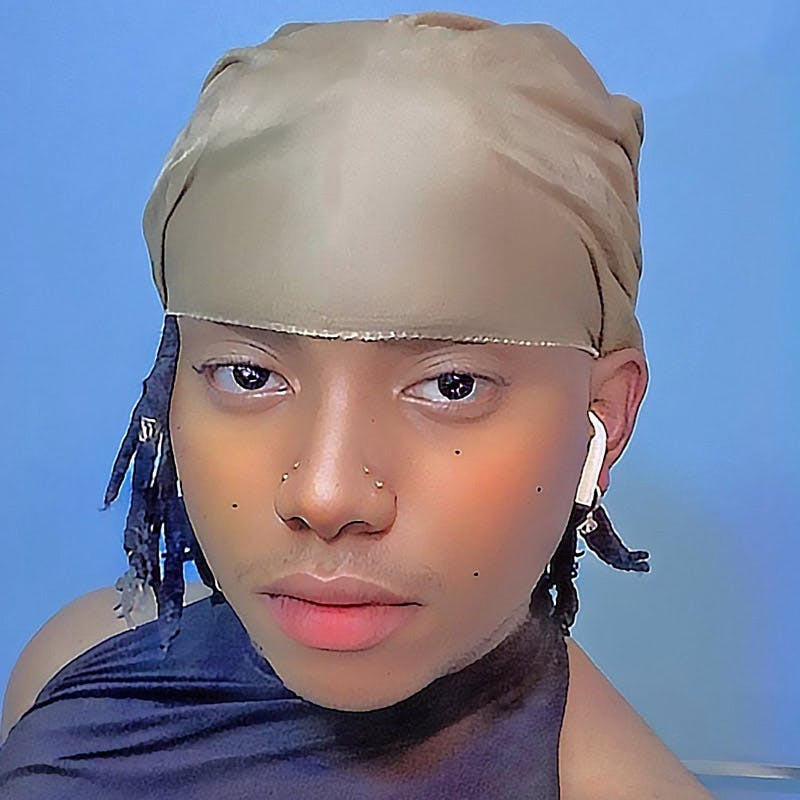 Amari Ferguson (aka @neptuneprince) is a Black nonbinary digital artist and one of Aaron Philip's closest friends. "I've known Ferguson for several years," Philip tells us, "and have been lucky to witness her exponential growth as an artist and woman." At just 22 years old, Ferguson has pushed the boundaries of femininity with her futuristic films and 3D renderings.
Her singular style has garnered a loyal following and an ever-growing audience on social media, catching the eye of artists such as Grimes and Wu Tsang, with her increasingly complex and subversive 3D digital avatars.
You can bid on Ferguson's latest NFT artwork titled Botulinum, and read her full interview with Aaron Philip as part of our Honors Week program.