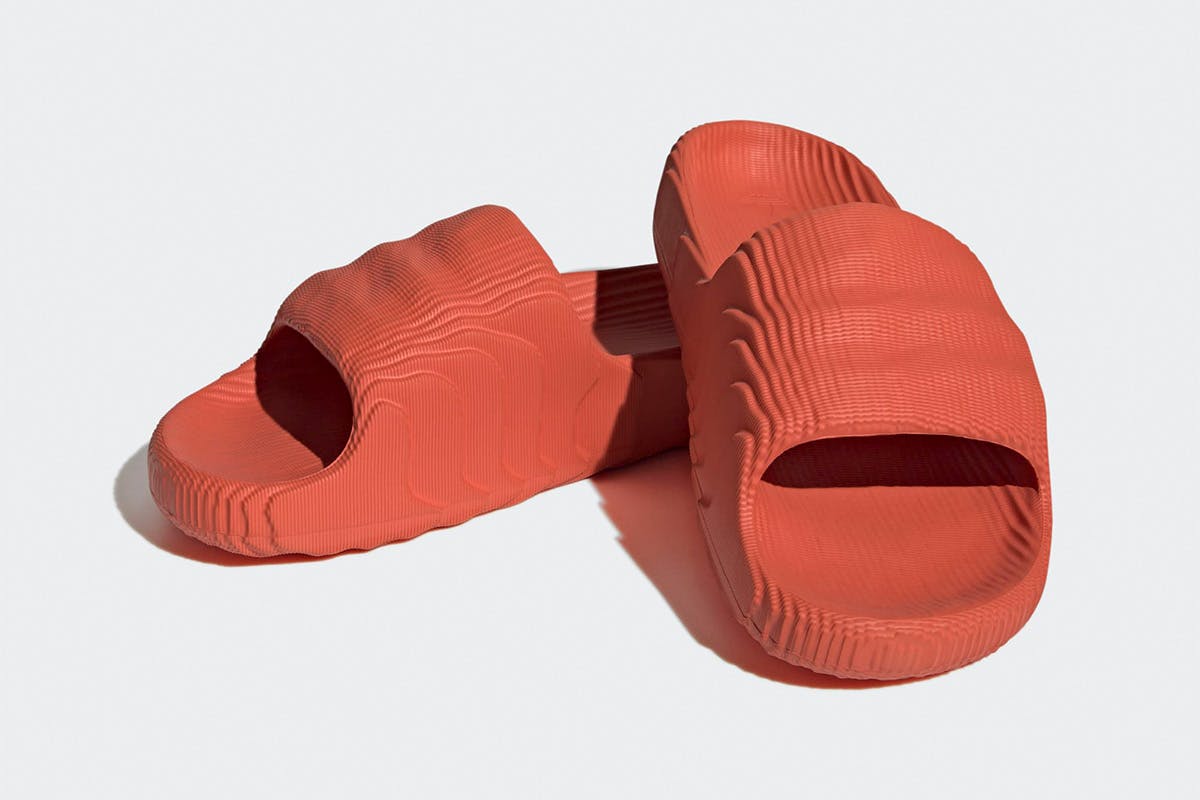 The Brand With the Three Stripes has long been favored in the world of slides. adidas Adilette slides are ubiquitous when the mercury rises. From bodega runs to poolside chills, they're a staple of mammoth proportions. This popularity peaked earlier this year when adidas dropped the adidas Adilette 22 Slides.
Landing in new colors — Light Brown, Crystal White, and Preloved Red — the adidas Adilette 22 Slides are back. Hopefully, this time you won't have to use resale sites to bag a pair.
Unfortunately, due to the style's popularity, summer 2022 was an old-fashioned Adilette summer for the majority. But, now that we've got new colorways and a sizeable restock on the old colorways too, it's the ideal time to bag a pair of adidas Adilette 22 Slides for next summer. Sure, it feels like overkill, but when they sell out again in March, you'll be the one laughing as you slide your feet into the contoured goodness of the Adilette 22.
Plus, who says slides aren't suitable for winter, too? Put on a pair of warm socks and extend the lifespan of your slides.
Shop the adidas Adilette 22 Slides below.
Want to keep browsing? Download the Highsnobiety app for all the hottest products and brands from the the Highsnobiety Shop. Highsnobiety has affiliate marketing partnerships, which means we may receive a commission from your purchase.