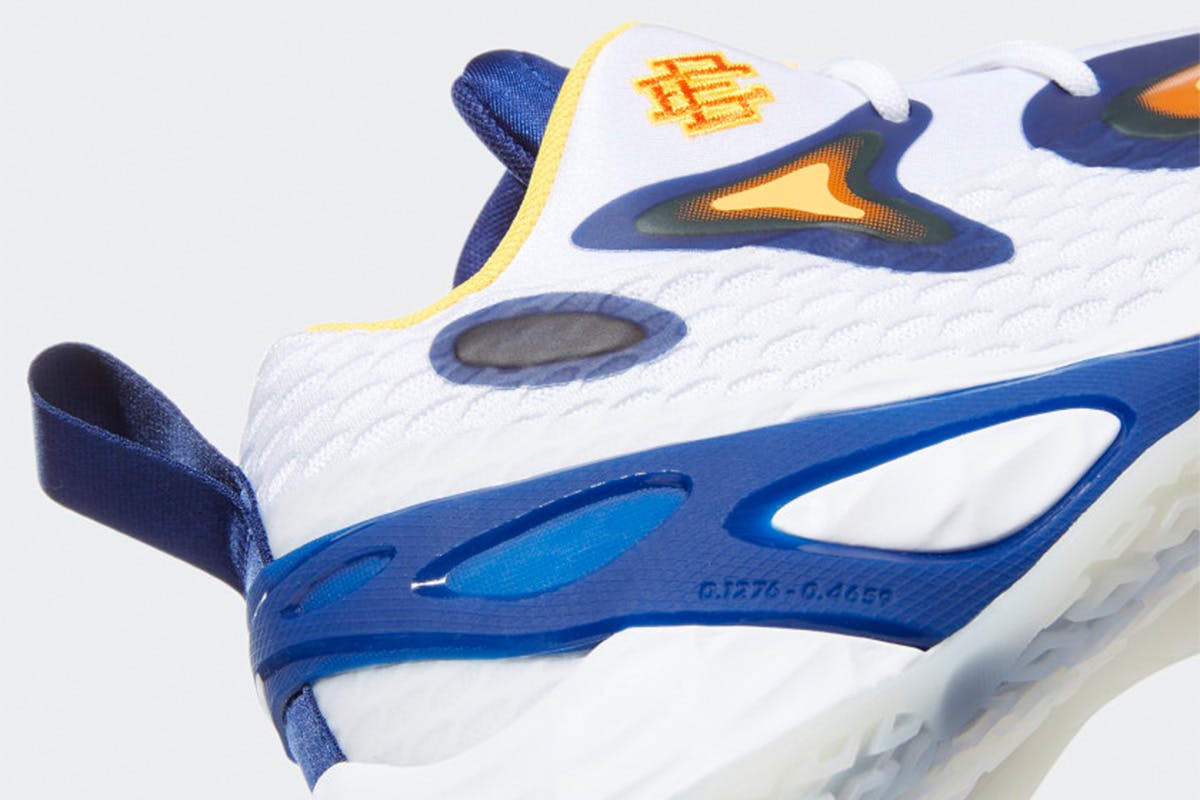 Basketball has always been the most interesting sport when it comes to style, both on the court and off of it. High style standards have meant that the competition for footpace on the court is fervent. With eyes always on the players' kicks, every brand wants to be in the spotlight. They can't all be, though, and part of the reason for that is because adidas basketball shoes are dominating the scene.
Seeing as most of the top basketball shoes of the moment fall under a player's name as a signature shoe, it becomes a race to sign the biggest names and adidas has secured a handful of the NBA's brightest stars recently. From Trae Young to Donovan Mitchell, adidas has its fair share of rising stars, but with names like Harden and Lillard also on the roster, it's clear that the Three Stripes is king right now.
So, if you were wondering which kicks to cop before your return to the hardwood in time for the NBA season to begin, look no further than the best adidas basketball shoes below.
Keep scrolling to shop our favorite adidas basketball shoes.
Trae Young 1 Shoes
Trae Young has made a name for himself as one of the NBA's sharpest shooters since being drafted in 2018, so it's high time that he dropped his first signature shoe. Featuring a beautiful gradient upper and low-top silhouette, it's not out of the lifestyle question, either.
Dame 7 EXTPLY
Obviously, your performance on the hardwood does the talking, but it doesn't hurt to have a pair of basketball shoes that can back it up, too. This pair courtesy of Damian Lillard comes in a metallic silver colorway to set the tone from tip-off.
Donovan Mitchell D.O.N. Issue 3
Donovan Mitchell has had an NBA start for the ages. Growing quickly into a leader role in Utah, the 25-year-old all-rounder already has one of the most popular adidas signature lines. This clean black & white model features a transparent ice outsole to finish.
Harden Vol. 5 Futurenatural Shoes
Harden's Vol.5 Futurenatural shoes are a perpetual favorite of ours. Not only because of the technical qualities but also because of the aesthetic. From the flowing silhouette to the polka-dot decoration, it's a design that really stands out.
N3xt L3v3l Supernatural Shoes
As the name suggests, this pair exists on a different level from most other basketball shoes. Featuring a midsole that merges the upper and outsole, the N3xt L3v3l Supernatural shoes give a good idea of what basketball trainers might look like in the next 10 years or so.
D.O.N. Issue #2 Venom Shoes
We already spoke about the importance of setting the tone from the moment you hit the hardwood. The D.O.N. Issue #2 Venom Shoes do just that with a heel that takes after Venom's layered teeth.
Eric Emanuel Exhibit A Shoes
Eric Emanuel is the king of the basketball-lifestyle crossover. Having made a name by producing the pinnacle of mesh basketball shorts, it makes sense that he was invited to work with adidas. The collaborative capsule covered apparel and footwear, but this pair of Exhibit A Shoes really stood out as a highlight for us.
Want to keep browsing? Head to the Highsnobiety Shop for more products that we love. Highsnobiety has affiliate marketing partnerships, which means we may receive a commission from your purchase.