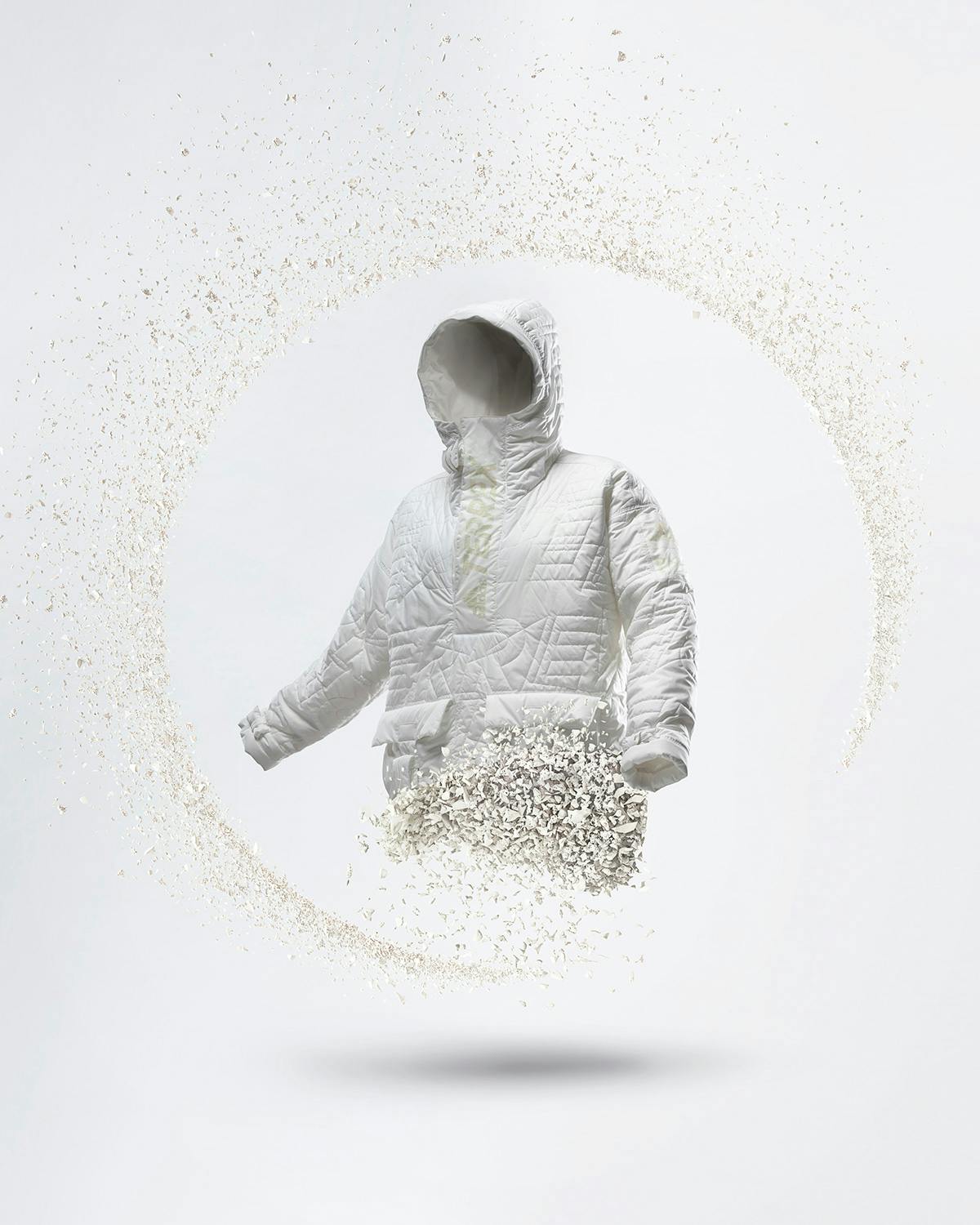 The Highsnobiety Better Earth Manual is a guide for style enthusiasts in the age of ecological crisis — a crisis caused in part by the fashion itself. Here, you'll find a growing set of resources about conscious consumption and the pioneers who are making change in our industry.
When it launched in 2019, adidas' Futurecraft.Loop sneaker changed the way we look at shoes. Aesthetically, it slipped right into adidas' portfolio of advanced running shoes, but what was so groundbreaking about it was that every part, from the laces to the insole, was made of the same type of TPU, meaning it could be ground down into pellets at the end of its life and remade into another pair of shoes.
This is known as circular or "closed-loop" production. As with most sustainability terminology, circularity is often misused, wrongly applied to products that are made from recycled materials and can then be recycled (generally only partially) into "lower grade" products, such as rags or building materials. What makes a product truly circular is that it can be recycled into another product of equal value – a sneaker into a sneaker, a T-shirt into another T-shirt. The Futurecraft.Loop is one of the few examples of true circularity in fashion (read more on it here).
Making a product circular is a lot more difficult than it sounds (hence there being so few) as it means the entire product needs to be made from a single material, but it's something that adidas had been tackling head-on in its mission to eliminate plastic waste. After launching the Futurecraft.Loop sneaker pilot project in 2019, the brand did as promised and collected them all, ground them down, and created a second-generation – and enhanced – sneaker. Now adidas has set its sights on apparel with the Futurecraft.Loop anorak – the first of its kind.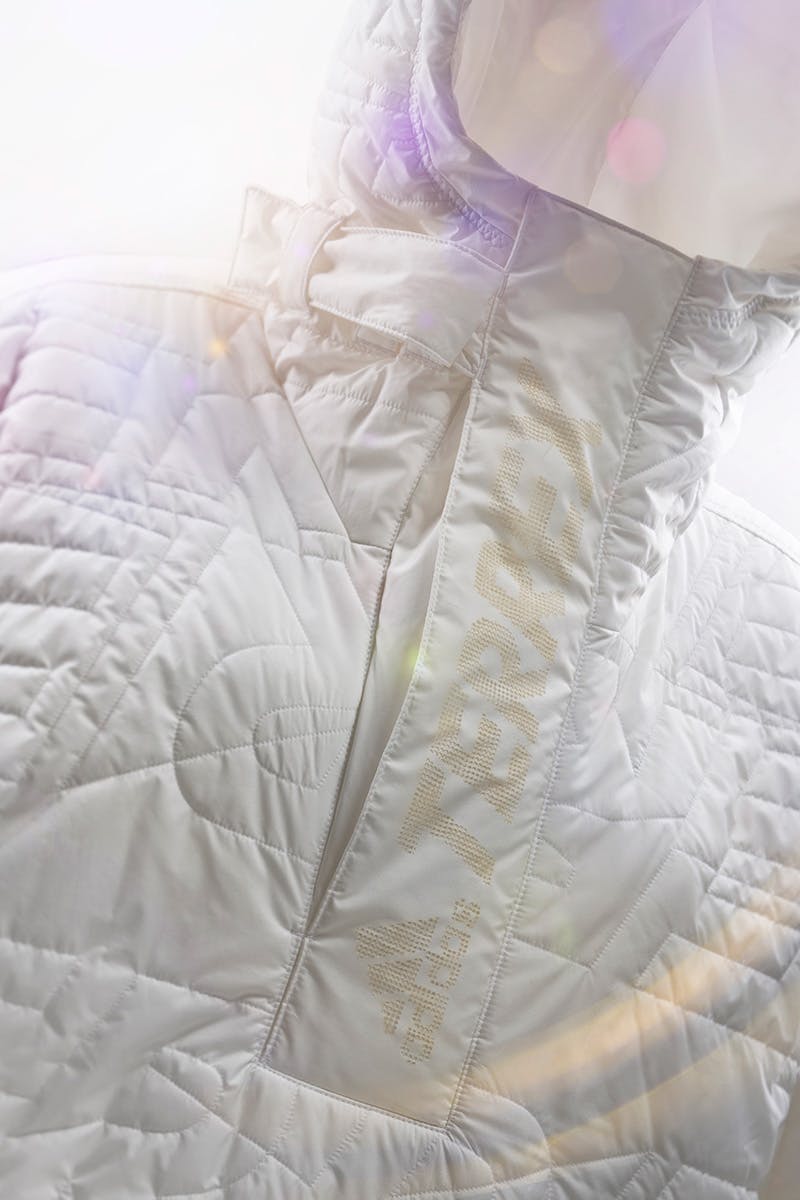 The jacket is a monumental piece of craftsmanship. From yarn to insulation, the entire garment is made from one type of recycled plastic, so when it wears out, it can be ground down and remade. This way of producing requires a massive leap in thinking, not only from a manufacturing and logistics point of view but also for the consumer. We are no longer the eternal "owners" of products, which can be a troubling thought for some considering how access and ownership play such a pivotal role in the sneaker and fashion industries. But, what it means is that the products we wear are part of a longer journey and we are rid of the responsibility of disposing of them – a major plus.
To understand more about the adidas Futurecraft.Loop anorak and how they plan on implementing it on a commercial scale, we spoke to Birgit Freundorfer, Design Director at adidas Outdoor.
How did it start and what were the main goals?
It started in 2019 when we knew that there would be a new insulation collaboration from PrimaLoft and Parley for the Oceans. We wondered what could we make out of it. What would be a new approach for such a fantastic insulation fabric that is made from ocean plastic? Together with my counterpart Julie Gretton, we wondered how can we come up with a product that is made of a mono-material polyester with only one single chemical composition so that it can be recycled without being taken apart. That's when creativity came into play.
Walk me through the main differences from a regular jacket?
There are about 100 parts in a normal jacket and the complexity is immense. We asked ourselves how can we reduce this complexity by going mono-material and without adding any additional trims? We used the same inner and outer material, the padding is also made from 100 percent recycled materials for ease of recycling without deconstruction. The branding it's done by laser cutting and the whole product isn't dyed – this is how recycled polyester and virgin polyester look. This purist approach was what really was striking to us. What can I not add instead of "Oh, there's an innovation and it needs to be really complex?" To do the opposite and say, "What can I not do?"
Roughly how many factories did you work with for this anorak?
We have one factory that produces the jacket, one that produces the outer and inner material, one that produces the insulation, and one that makes the stitching yarn.
Can you explain very simply what a closed-loop system is?
The idea is to be in dialogue with the consumers. So to not only sell something to a consumer and then never hear about it, but to get into a conversation, have the consumer wear the product that is already made of all recycled materials, and at the end of the life of the product, the consumer returns it back and it gets deconstructed and remade into a new product. The idea is that if it comes back, it doesn't become a product of a lesser grade quality. The idea is that you can bring it back into the same circle, so it's not circling down, but it's really a circle.
How easy is it to break down the anorak?
There are different factories that do that and different approaches – it can be done by shredding or chemical recycling. We're still investigating which one we will work with.
Is it easier or less harmful than breaking down plastic bottles?
To me, it comes really to more of a philosophical approach. I feel as an apparel industry, we need to clean up our own products and not depend on recycled plastic bottles only. I think that's a really good first approach, don't get me wrong, but what can we do with our own products? And even if it might not be done to the most simple process right now, only if you challenge it will there be inventors that then come up with a process that might make it even more energy saving. But if you don't challenge it, then you don't progress.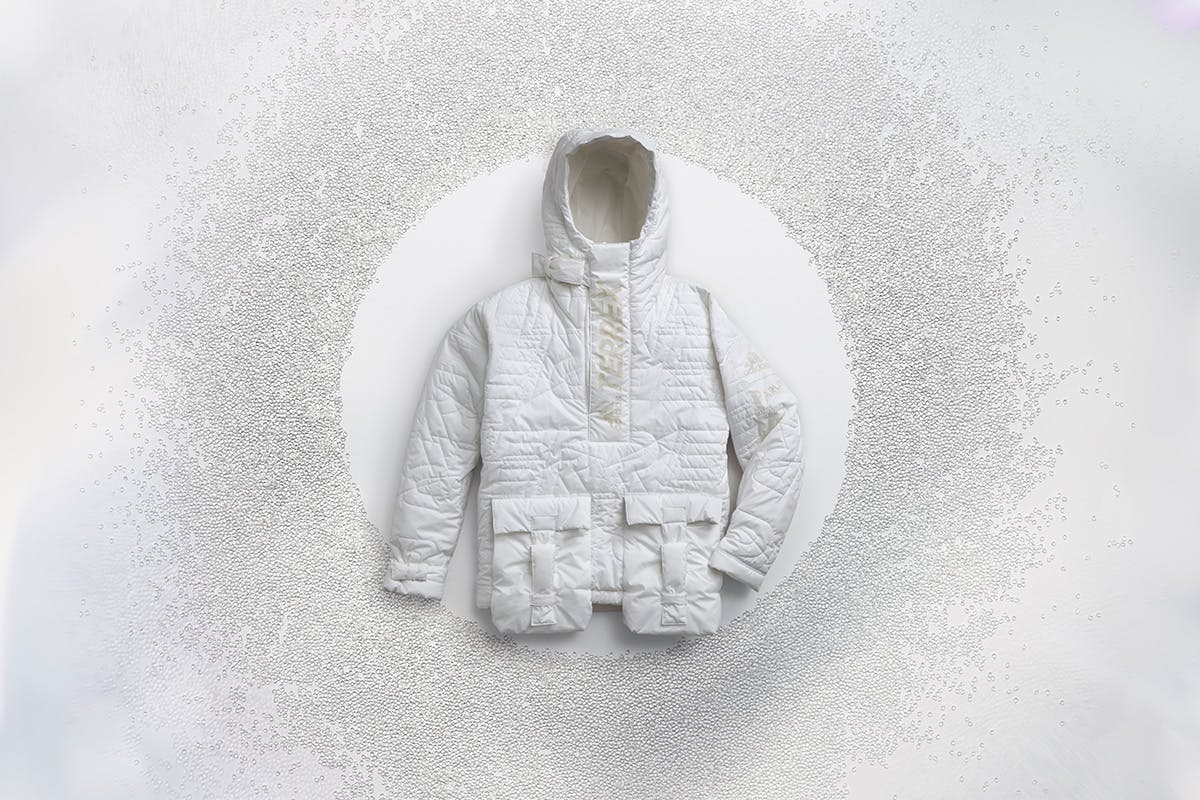 I also think one of the more exciting things about the jacket is the way that it changes the consumer's perception of owning a product. Do you think that we're ready for this change?
I think we're more than ready. I do really think this change is being initiated and planted in the heads of our consumers and ourselves. Maybe also this whole situation with COVID where everybody is reconsidering what is really important to them may lead them to question why they possess certain things. Especially among outdoor consumers, because you really want to preserve the planet. So I think renting and giving products back at the end of their life is what people really are up for. It will not happen overnight and not super fast but I think the journey has started. And when I read some of the feedback from people who have been testing the jacket, they felt like, "Oh, that's so cool to return things when I don't need them and not to just like dump them somewhere."
How does it affect the consumer's emotional connection with the product?
It's the thought about it being more sustainable, making things lasting for longer, and I think it is a desire to hear the story behind the product. It's not only about having yet another product but really creating an emotional connection with it. And it's interesting if you know you only have this for a certain amount of time or it may come to the end of its life and then you have to return it, I think it's something that you would consider every time you wore it.
Will it influence pricing?
If you sell the product and just take care of it, then you can use it for just as long – if not longer – than you would a regular jacket, so it shouldn't influence the price. This jacket has fewer components, so there are fewer things that can break – there's no zip, no drawcord that can tear.
If it reaches a commercial scale, which I'm assuming is the plan, how are you going to handle the buying and returning system?
We're launching the first commercial Made to be Remade products in summer '22 and we're still discussing whether we'll have a rental approach or subscription pilots. Making the product is probably the easiest part, the more difficult part is now around the logistics of taking it back because it's a longer-term relationship with the consumer. So in regards to sending products back, that's what we're still exploring.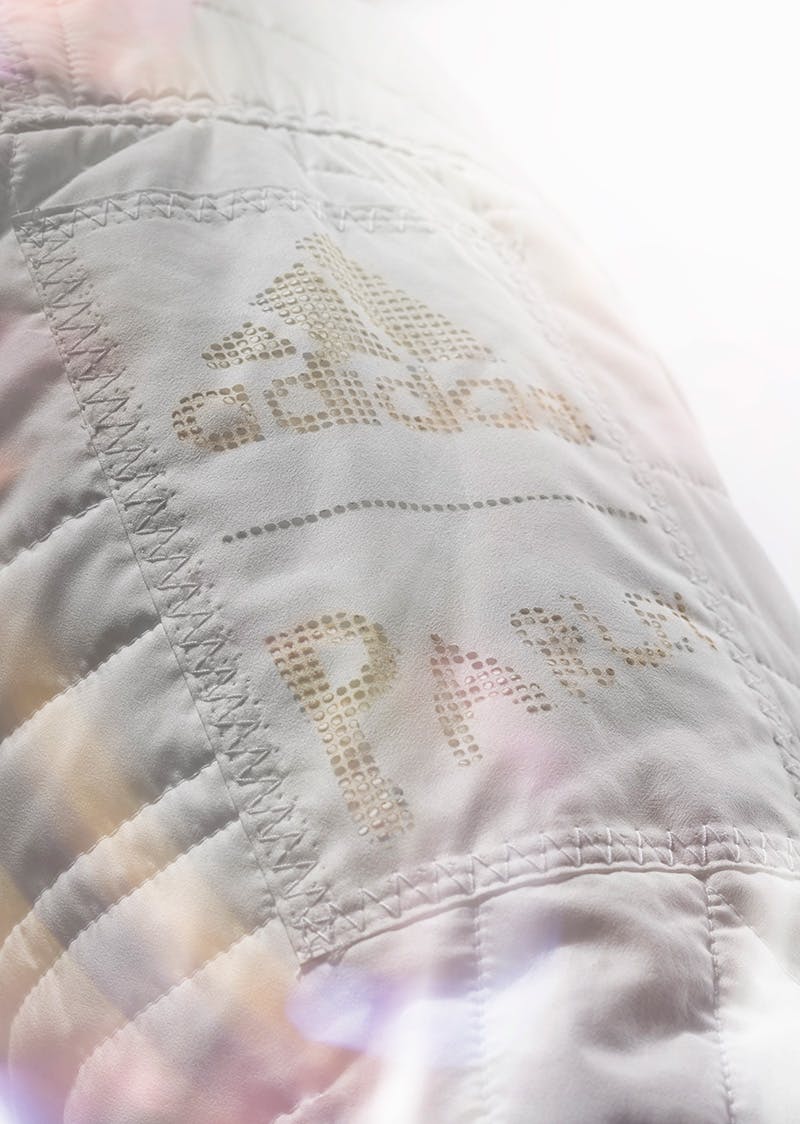 Can you say anything about what sort of product it will be or is it all still confidential?
There'll be outdoor products but the rest of the brand is also working on projects, too. We're really taking it seriously because, also, you need to make a certain amount of product to be able to take them back. You can't make a collection and then wait for the one jacket to come back in 10 years.
Are there more "concept car" products planned for the near future?
We're all working on new concept cars in different directions as part of our big approach around sustainability because we really think that performance and sustainability cannot be compromised.