Anyone who feels like their musical ears are being yanked for attention more than ever need only consider the proliferation of albums announced and released with little warning. After Beyoncé's self-titled fifth album landed as a complete surprise in December 2013, records by artists ranging from Drake to Kid Cudi followed suit. And don't forget the U2 album that was dumped unceremoniously into iTunes in 2014.
But there's been a shift from these genuine surprises in the last five years. Instead, rash releases (or "short-lead releases," in industry-speak) have become more normalized. Keeping on top of what's dropping has been hiked up a notch.
In 2021 alone, we've seen some of the year's chart-topping albums announced with just a week, if not a few days' notice. Despite three very publicized listening parties, Kanye West's DONDA wasn't a certainty until two days after the final event in Chicago last month. Drake recently gave fans a week's heads-up for Certified Lover Boy; the same went for Tyler, the Creator's Call Me If You Get Lost and Doja Cat's Planet Her. Skip back a year or two to count James Blake's Assume Form, Quavo's Quavo Huncho, and Logic's No Pressure.
So why are acts — particularly in the worlds of hip-hop, R&B, and electronic music — towing to a trend that doesn't look to be waning any time soon? And what impact is it having?
It's a question being pondered in both the commercial and wider philosophical spheres of the music industry. One thing is broadly agreed on: in a world of diminishing attention spans where people remain thirsty for instant digital gratification, the strategy duly feeds it. And globalized or huge North American acts aren't necessarily seeing lighter wallets as a result.
"It's a really interesting way of releasing music now and there isn't actually that much noticeable difference," says a source at Universal of any expected commercial gulfs between traditional and short-lead releases.
"The research done over the last couple of years internally with all the amazing central teams we have here — all these people that sit in laboratories and study on music — have found that streaming peaks on album release and you never really get back to that peak. We've found that with short-lead albums, we're still seeing that peak there, and the dissipation in terms of how fast an album de-accelerates. It's pretty much the same; the actual album life-cycle is not that different.
"Once we realized that it comes down to artist preference and how the album's marketed, it has opened up a whole new way of doing things."
He continues: "So I think that's why people aren't protesting it too much at labels. You'd always rather a traditional album release just to have more time to get everything set up, but we can't really prove that it's harming the artists in any way or their bank accounts."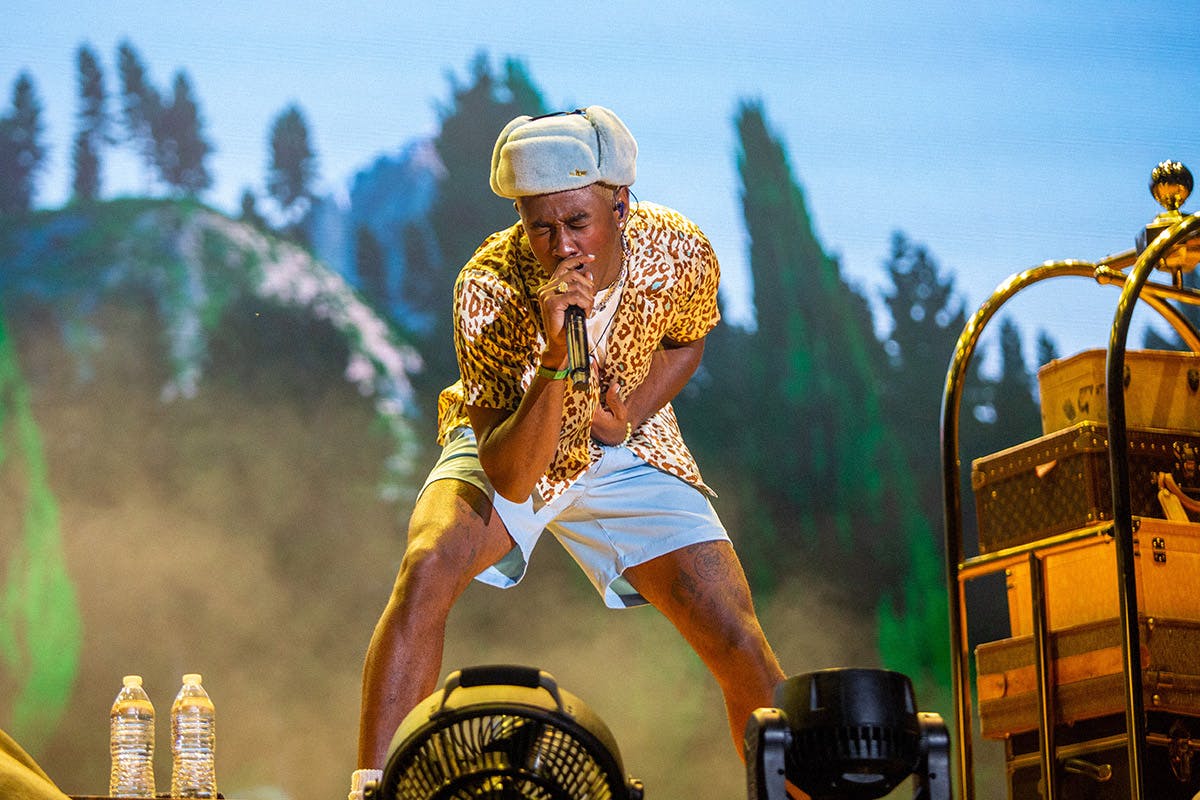 Cynically, he adds, much can be attributed to ease of promotion. "Especially for the big American artists. There's a little bit of work ethic to it. Can they be arsed to do all the promo and everything else needed for it? Condense it all into a couple of weeks and it's just easier."
The numbers don't appear to be bruised by such moves. Tyler, the Creator's new album debuted at no.1 on Billboard 200 in July (no. 4 in the UK), while Doja Cat's record reached no.2 in the US charts (no. 3 in the UK) that same month. While Drake, of course, topped the charts in both the US and the UK.
Cherie Hu, a researcher who heads up the music business newsletter Water & Music and works as an Adjunct Professor at New York University, says there are multiple reasons for the rise of short-lead releases, but largely it comes down to the attention economy.
"Back when physical sales were the primary way the music industry made money, everything led up to the album release. That was the big moment. Now I'm seeing a shift where the album is just the beginning of the conversation," says Hu.
"The process in itself becomes the product." She points to Ye's haphazard (or faux haphazard) DONDA release strategy: "He filled stadiums just by showing a work in progress."
The billionaire rapper certainly crafted a mainstream, if not outrageous, "moment" by bringing out a proven homophobe (DaBaby) and an alleged rapist (Marilyn Manson) onstage at his final listening party.
Per Billboard, the rapper is claimed to have made an estimated $12 million from the events, and now fans can buy a $200 DONDA Stem Player to freely rework his album.
"The most creatively interesting campaigns to me have treated the album release as just one spoke of the wider wheel of the digital world around artists," adds Hu, also noting West's campaign. "They usually have a journey that they bring the fans on after, so it's not just like, 'Oh, suddenly here's an album, bye, see you next year.' It's almost like the inverse of the very traditional album rollout campaign."
Tyler, the Creator, for example, continues to confirm easter eggs to his fans on social media about his recent short-lead release.
Rash releases aren't exclusive to hip-hop, R&B, and electronic acts, although they are rarer in rock realms, for example. Craig Hamilton, a research fellow at the Birmingham School of Media who explores the relationship between digital media and music consumption, suggests the strategy is symptomatic of hip-hop's mixtape culture. "Dropping a record quickly probably comes from there. Things again center around attention," he says.
Hu agrees that mixtape culture is a contributor to the short-lead movement. "It definitely feeds into it. Creatively, my sense is that electronic and hip-hop artists were also definitely earlier, relatively, than rock artists to embrace digital modes of creating, let alone distributing. They embraced digital audio workstations; they didn't really see them as a threat. Also, they embraced remote collaboration, which has allowed them to work more quickly online and be comfortable in that fully digital environment.
From there, "they've become more okay with digital-only distribution", which arguably supports the short-lead strategy.
It's a fact too that rock fans buy much more into physical than digital-only releases. In the US last year, MRC data found that rock albums accounted for a 39.5 percent share of album sales across the board, with 44 percent of the rock market comprising physical sales (CDs, vinyl). That's compared to just 13.6 percent in hip-hop and R&B (12.3 percent physical).
Vinyl, which makes up a chunk of the physical sales in rock, by its nature demands a longer lead time for production and distribution, so it's not surprising that rock bands have largely steered clear of short-lead releases. Commercially speaking, an act's combined week-one sales and streams are a key marketing and chart performance touchstone. Without vinyl (the production of which is facing delays amid the pandemic) dropping on release day alongside other formats, rock acts are at risk of seeing poorer week-one results.
"You might struggle to get no.1 without the vinyl sales," explains the Universal source. "The way that streaming and playlists work at the moment — it's not set up for rock bands. If you're releasing a metal record or a heavy rock record [in the UK] you're not going for BBC Radio 1 A-lists." He adds that they're "not aiming for playlists" because streaming platforms don't hugely promote those genres.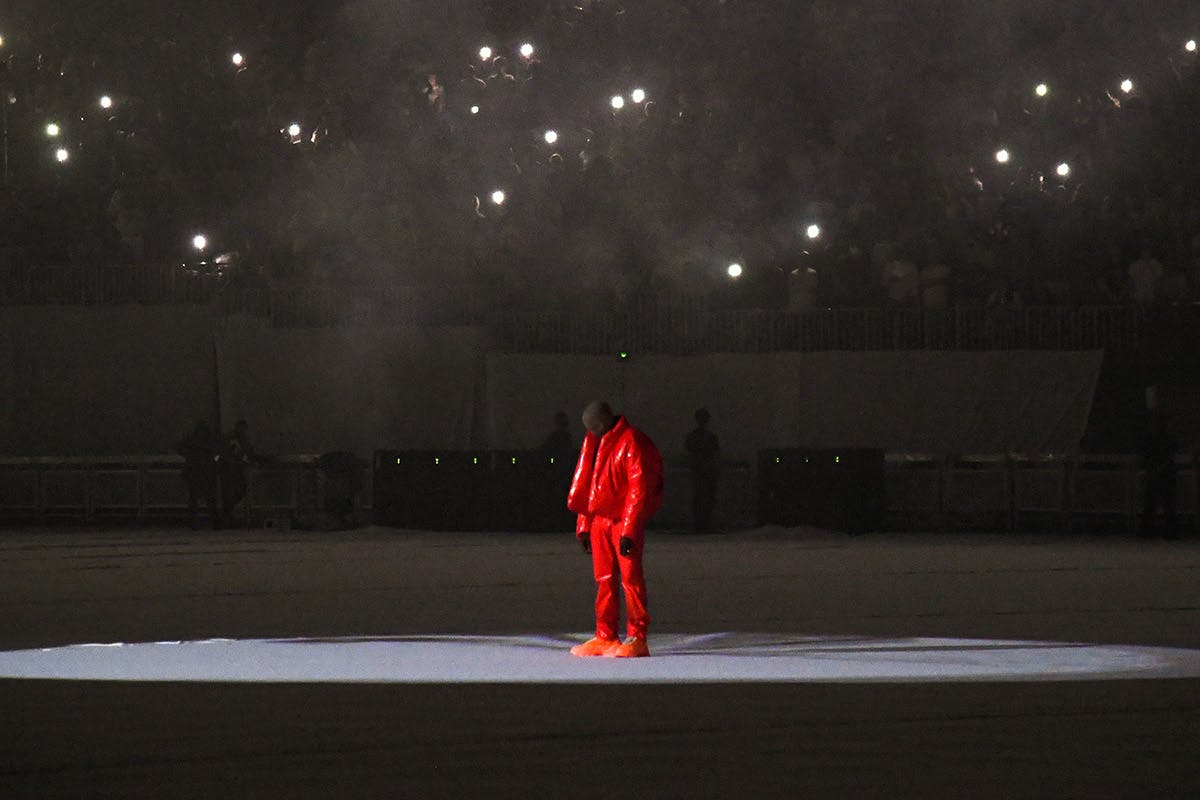 The source also believes that the reason why some hip-hop acts favor short-lead releases is that it acts as something of a fuck you to corporate norms. "It's more of a theory than anything I can base with numbers," he says, "but it's almost like a punk thing to do. It's like, 'I don't care about my pre-orders for week one and I don't want to conform to your numbers. It's about me releasing music in the way that I want and taking back control of it, and the money's always still going to be the same.'"
Does he think stan culture and the pressure fans can place on acts to release music more regularly might have influenced the trend? "I don't think it's artists pandering to their consumer base at all. I think it's more of an artist and industry [label] decision."
Hu, meanwhile, "definitely" thinks the more interactive relationships between fans and artists in the social media age has given rise to such a pattern. "There's a lot of pressure that can come from fans but it can also be self-induced to always cater to them — to always be on 'best practice' in the industry." That can mean amping up the frequency of releases, which perhaps the short-lead game plan suits.
Will the current of the rash release wash away over time, grow exponentially, or stay much the same? "It's a watching brief, really," says Hamilton. "But certainly within the next five years we're going to see modes of consumption of music that we can't possibly envisage at this moment in time."