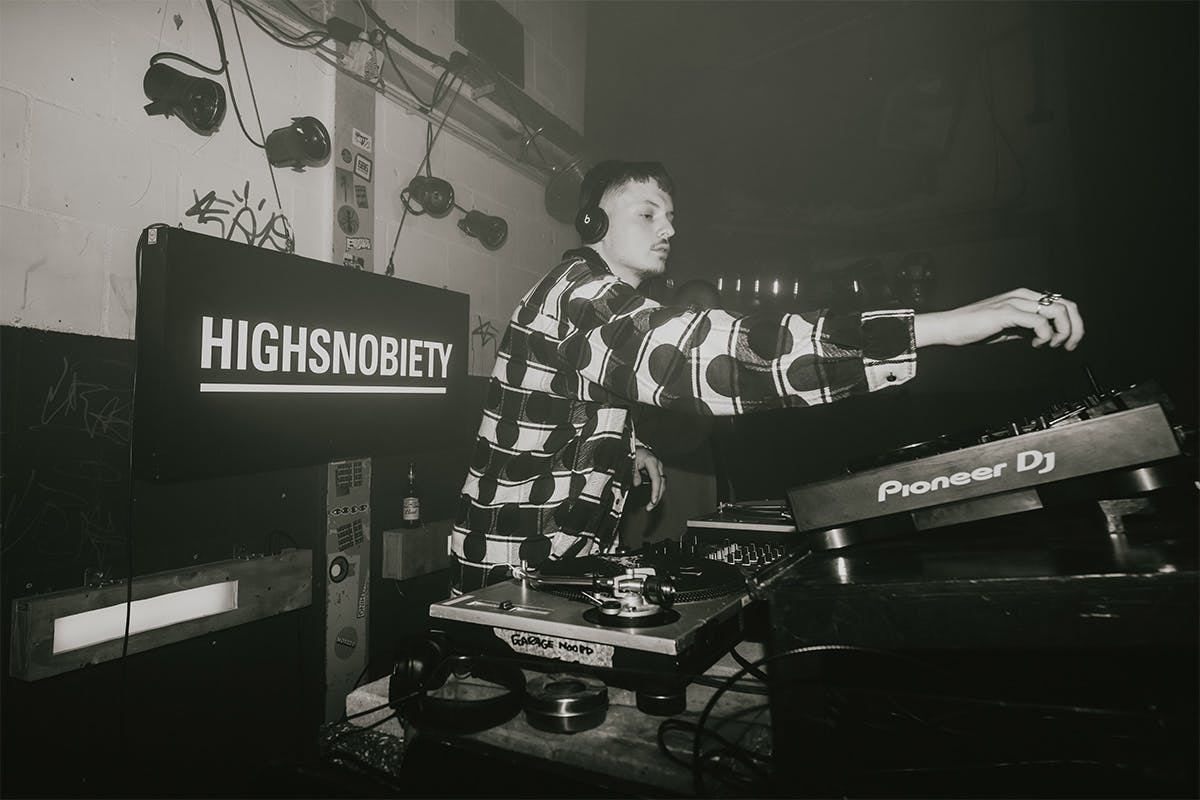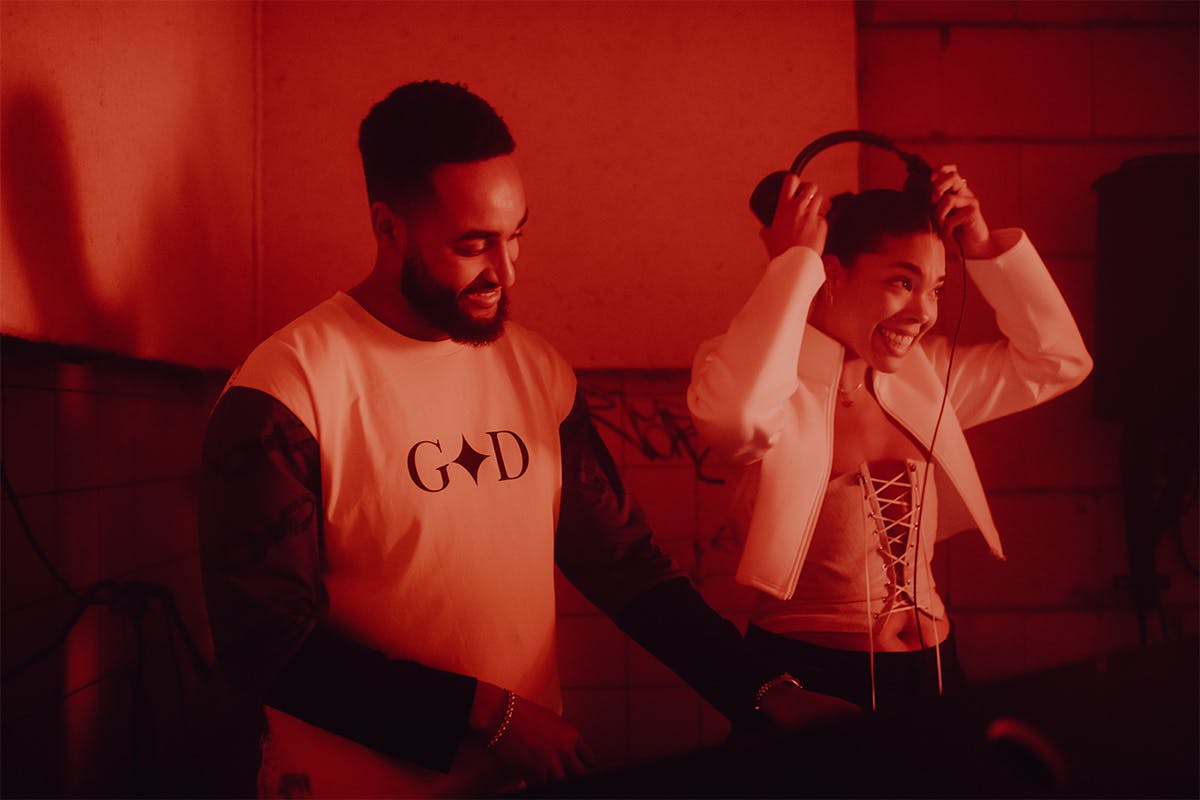 Last sunny Thursday we took over Amsterdam's well-known dance hotspot, Garage Noord, to celebrate the opening of our new office in the Dutch capital — and it truly was one for the books.
In collaboration with Gorillas, Bud, and Patta, we decked out the two-story, multi-room venue with neon symbols and logos, a special drinks and food menu (including a limited edition HS x Bud x Gorillas beer bottle), and of course, a curated line-up of some of the city's best musical talent.
With the venue hitting capacity in a couple of hours, it was clear that word had spread fast and that the cross-collaboration across different industries had everyone keen to join in on the fun. Partly indoors and outdoors, Garage Noord is known for its prime location, its creative audience, and for hosting some of Amsterdam's most exciting events, so it was the perfect place to welcome team Highsnobiety to the city.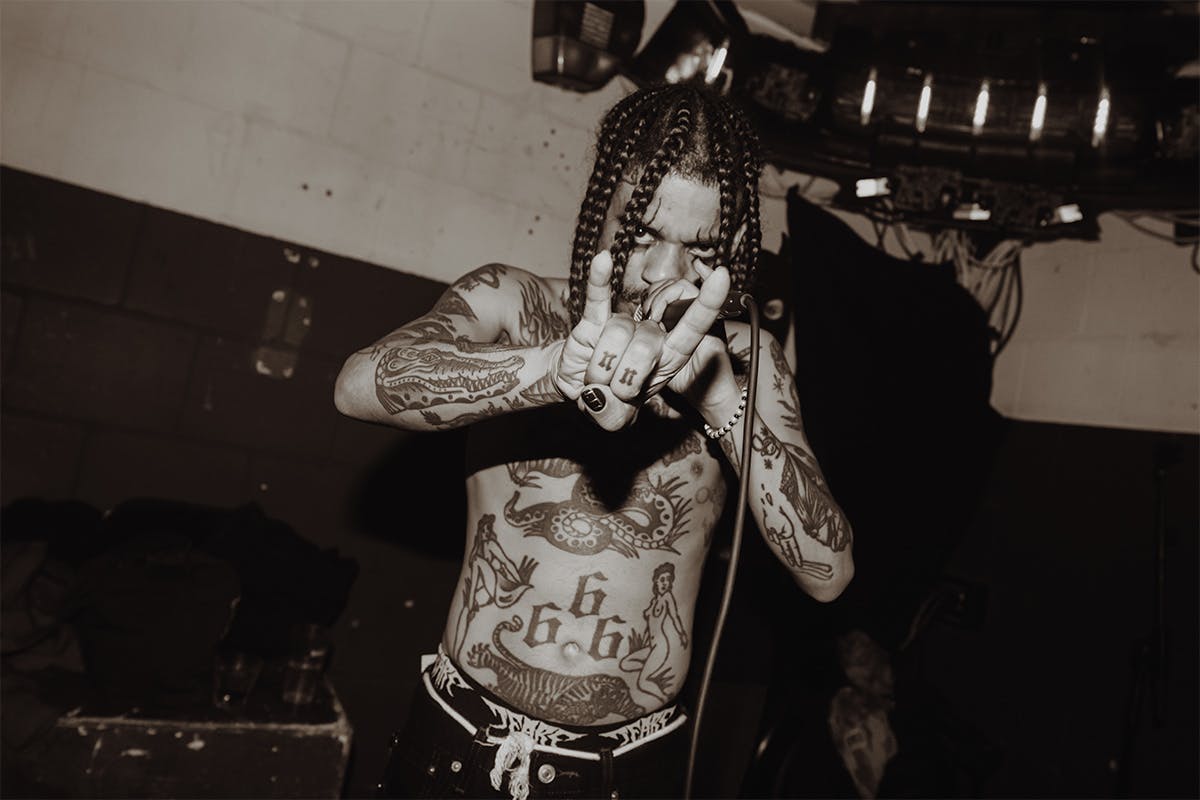 Dainty SS got the night started, followed by Tida Kamara shortly after who played some seriously vibey crowdpleasers — not to mention the moshpit rap moment that had everyone downstairs jumping in unison. From RnB and hip-hop to live rap performances and a closing set from our very own Highsnobiety Soundsystem, the night had everyone on their feet.
To add to the excitement, we dropped exclusive Highsnobiety T-shirts with the famous Dutch tulip printed on the back because what's a collaborative party without a bit of merch? The shirts were illuminated and hung inside empty transparent Gorillas fridges and are available now on the Gorillas app specifically in Amsterdam.
Get your Highsnobiety Amsterdam T-shirt at your door in no time here on the Gorillas app.