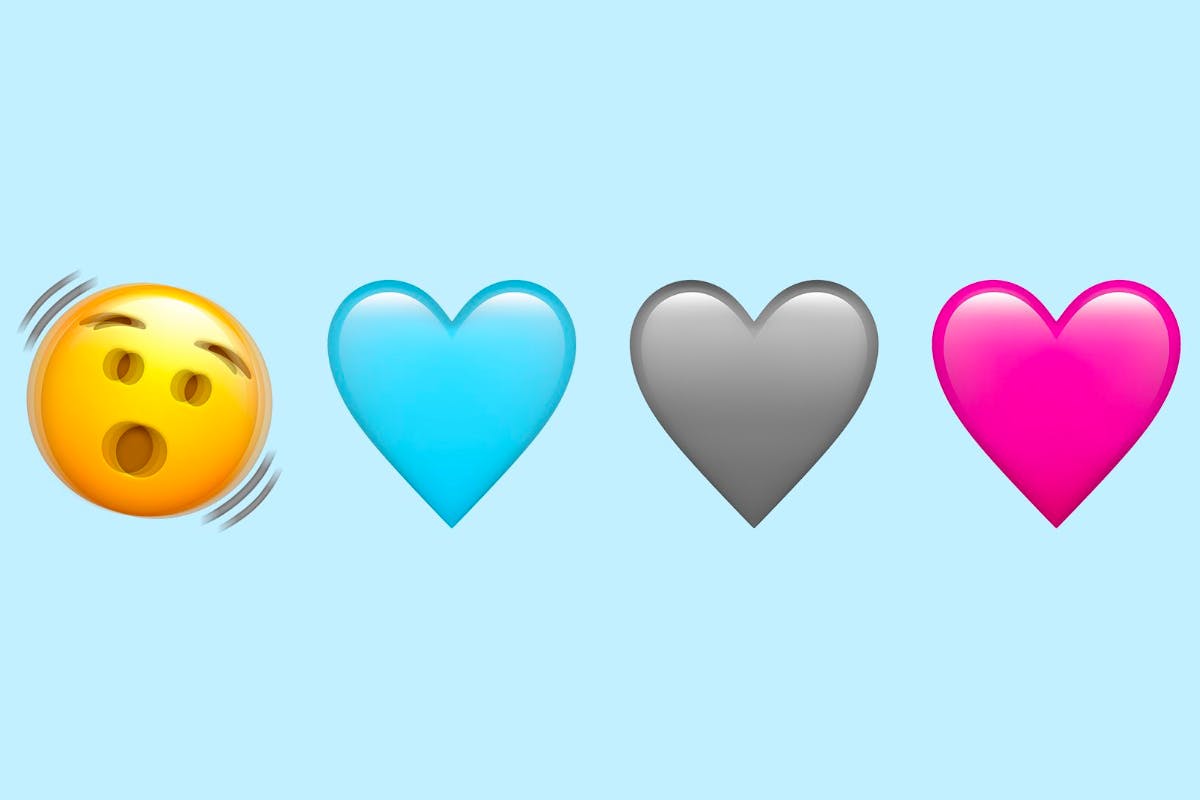 Yesterday, Apple unleashed iOS 16.4 unto the world, with it, a small fleet of new emojis, amongst other updates. Fans who have been hungry for more means of animated expression will be pleased to find 21 new options within their arsenal – some, however, are less pleased to find out the new pink heart is the wrong hue.
There's no pain quite like it. Flicking on your iPhone after an almost 2GB software update that promised new emojis, only to find that Apple has implemented the wrong shade of pink when deploying three new colors for its beloved heart.
We promise; this is a serious issue – iPhone-related colors are important! Sure, we've enjoyed red, blue, green, purple, black, white, yellow, brown, and orange hearts, and we're obviously pleased to see a new light blue and grey heart, but we wanted pale pink, not consistency with the other pink hearts that already exist! Ugh.
It'll hurt iOS users to know that the pink your heart so desires is the pink used by Android.
Devastation aside, iOS 16.4 does offer some pretty sweet additions to the ever-growing emoji family. Beyond colorful hearts, it now boasts a moose, donkey, goose, jellyfish, blackbird, lavender, maracas, ginger, an afro comb, and more.
Amongst the bunch, there's only one new facial expression; fret not, it's a certified banger.
Taking cues from everybody's favorite Mr. Krabbs meme, this little fella looks like he's giving his head a wobble; perhaps he's enjoying a stint on a vibration plate, had the shock of his life, or better yet, his favorite DnB DJ has dropped an absolute stinker at a rave. He, is me.
Now, jokes aside, there is, of course, more to the update than pictograms.
A pretty neat addition is that websites that are added to the Home Screen on an iPhone or ‌iPad‌ as a web app can send Web Push notifications in the same way they do on Macbooks.
Essentially, you can subscribe to a site for updates, keeping you in the know across devices such as your Apple Watch without the need to download additional apps. Perfect for anybody enduring a storage battle.
Even better, you can now add websites and pages from third-party apps, such as Chrome, to your homepage – pure joy for us anti-Safari folk.
Other touches include the ability to add an order tracking widget to the home screen for purchases made with Apple Pay, as well as a coverage section in settings that will allow you to keep an overview of your product warranties.
For the full low down, get yourself down to your local settings tab on an iPhone 8/iPhone X or newer.
Shop our favorite products