Glitz and glamor is back with a vengeance, various sources have claimed. While we may have had some initial doubts about the return of maximum-elegance wardrobes in these uncertain times, it seems there's now concrete proof that dressing up is the order of the day. And it all starts at your feet, according to cult NYC brand AREA and Italian icon Sergio Rossi, who have joined forces to create a bold collection of footwear pieces.
The collaboration started last fall, with a "teaser" presented at New York Fashion Week, but now the brands are taking it one step further with a full collection. Inspired by fruits and how they decay, and bolstered by abstract ideas of femininity, the collection takes Sergio Rossi's vast technical expertise and merges it with AREA's fresh and singular point of view. For Piotrek Panszczyk, AREA's co-founder and creative director, the collaboration is the perfect occasion to take the brand in an exciting new direction. "We were really trying to find a great partner that has certain history and craftsmanship that could support us in creating these shoes," he explains — and that's where Sergio Rossi came in.
Panszczyk founded AREA with fellow co-founder Beckett Fogg — the pair met while studying together at the prestigious Parson's School of Design in New York. Together, they were inspired by NYC nightlife and '80s glamor, but built their brand around a singular vision: reinventing the very definition of femininity. Sergio Rossi, meanwhile, has been active in the fashion world for much longer. Carrying the name of its eccentric Italian founder, the brand was started in 1951 in Emilia-Romagna — but it's always keen to keep its spirit young. The collaboration with AREA is a unique, mutually beneficial opportunity to grow and innovate, as the brand's CEO Riccardo Sciutto notes. "They are very respectful about our story, our capability, and they love it. At the same time, I will respect their point of view that is younger, and they can give us a new point of view on the materials, on testing us."
The AREA team was invited to visit Sergio Rossi's factory in San Mauro Pascoli, Italy, which allowed for an even closer and more comprehensive level of collaboration. "In the shoe business, everybody is quite secret, but I believe it's more about sharing and getting the right idea together," Sciutto adds, noting too that Sergio Rossi has a long history of working with partners in the fashion industry to bring footwear fantasies to life — think brands such as Moschino, Versace, and Alaïa, for example. You could say that AREA has some… big shoes to fill (we had to).
One thing's for sure — the collection is certainly head-turning. It delivers, as a popular teen icon would say, the best of both worlds, celebrating Sergio Rossi's timeless silhouettes and vast expertise, but incorporating AREA's playful and hedonistic DNA. As Panszsczyk notes, "the shoes that we created are fully new. Sergio Rossi has a baseline of shapes and products that they've been perfecting through their archive, and for us, it was about how can we take that baseline and create something very novel on top of it."
The aforementioned novelty can take many forms, but perhaps the most notable is the decaying banana peel — but don't let 'decaying' fool you, the shoe is about as glamorous as it gets. "It looks like a bow that evokes a banana peel that twirls around the foot," Panszsczyk explains. That particular model is notable from Sergio Rossi's side, too, as it embodies the innovative energy that AREA brought to the table. "The bow was a project that, in terms of construction, we know how to do, but we never found a way to properly insert it into the collection — but with the push and the energy of Piotrek and AREA, we made it happen," Sciutto tells.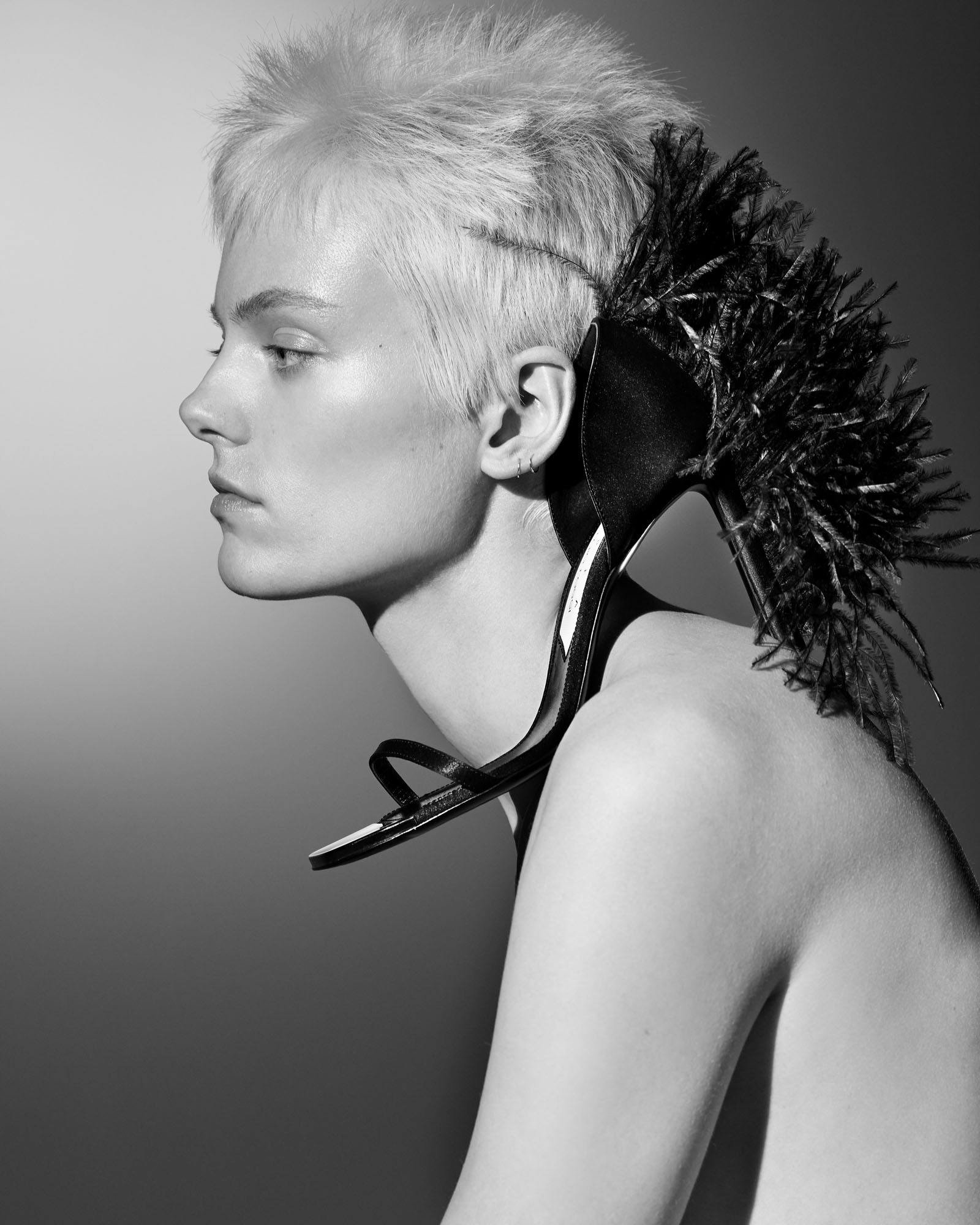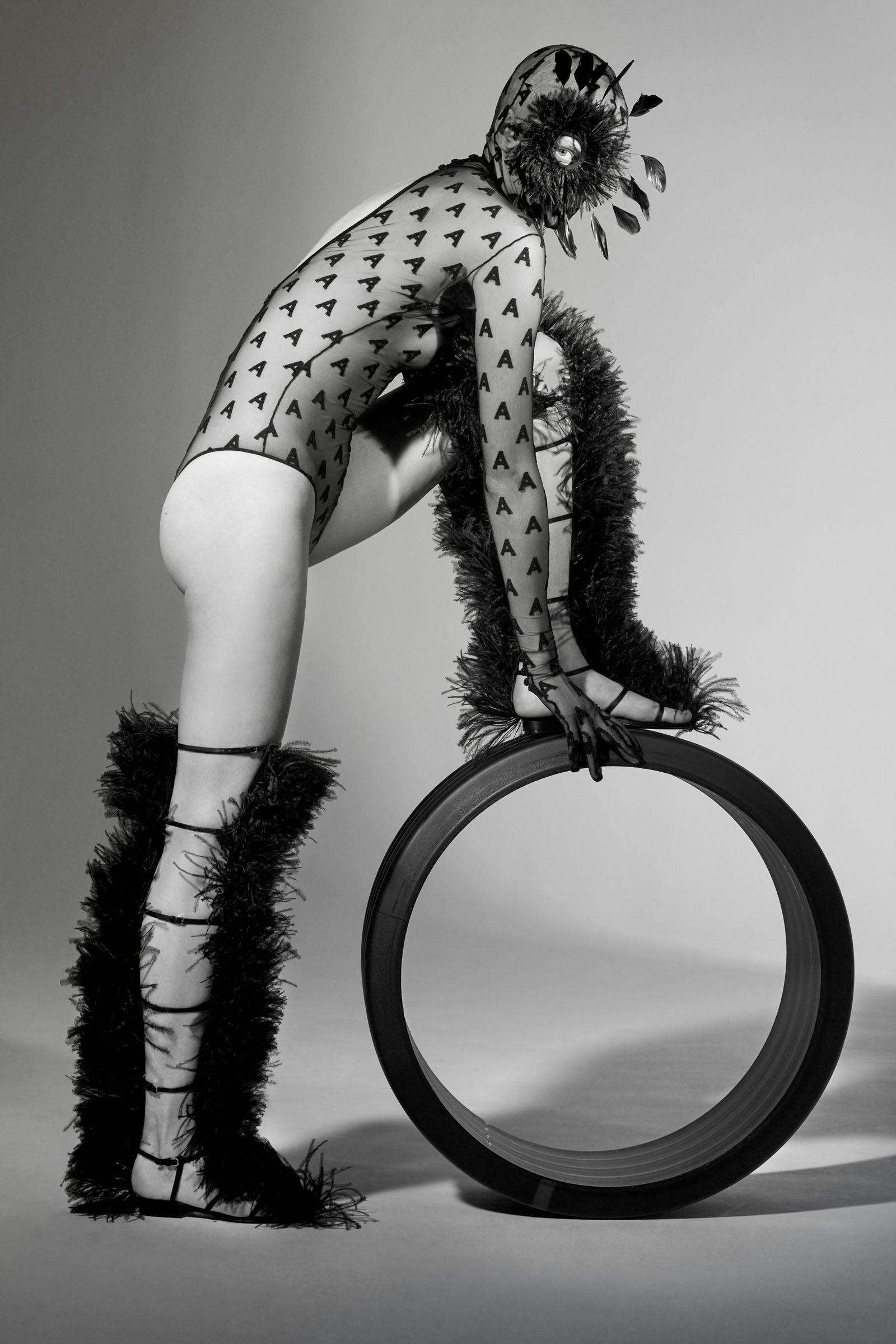 To accompany the collection's launch, the brands staged a photoshoot inspired by Helmut Newton's classic Sergio Rossi campaigns, but with a twist. Shot in New York by Collier Schorr and styled by Katie Burnett, both longtime AREA collaborators, the campaign transmits the vision of new femininity in a sensual but honest way. Panszczyk explains that, while visually arresting and reflective of their era, the archival Italian campaigns' depictions of sensuality often came with a heavy helping of male gaze, which is the exact opposite of what AREA stands for. "There was something beautiful to it, but it felt like it was too eroticized. It didn't feel modern anymore. So we wanted to reframe this idea through a new lens," he tells.
Now that the campaign and collection are live and out there for customers and audiences to enjoy, both brands are keen to keep the partnership going and work on the third installment has actually already begun. Panszczyk is careful not to give away too many details, only sharing that it promises to be even more exciting "because we already have two seasons under the belt. So the third time, there's more time, there's more trust, and there are more ground rules already." Sounds exciting indeed, and we can't wait for the release — in the meantime, we'll be enjoying the current collection's decadent decaying fruit glam.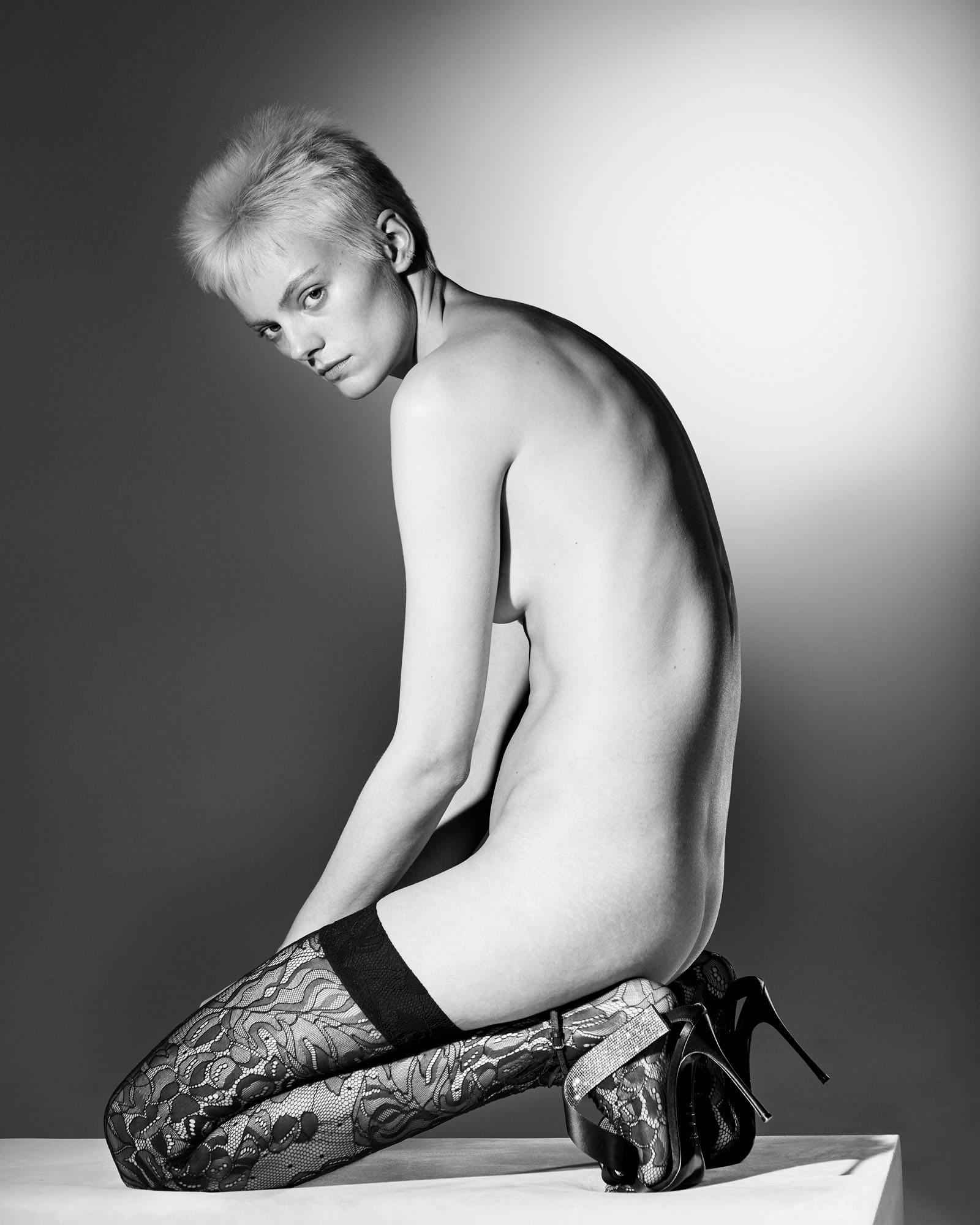 Discover and shop the pieces from the collection online now at sergiorossi.com.