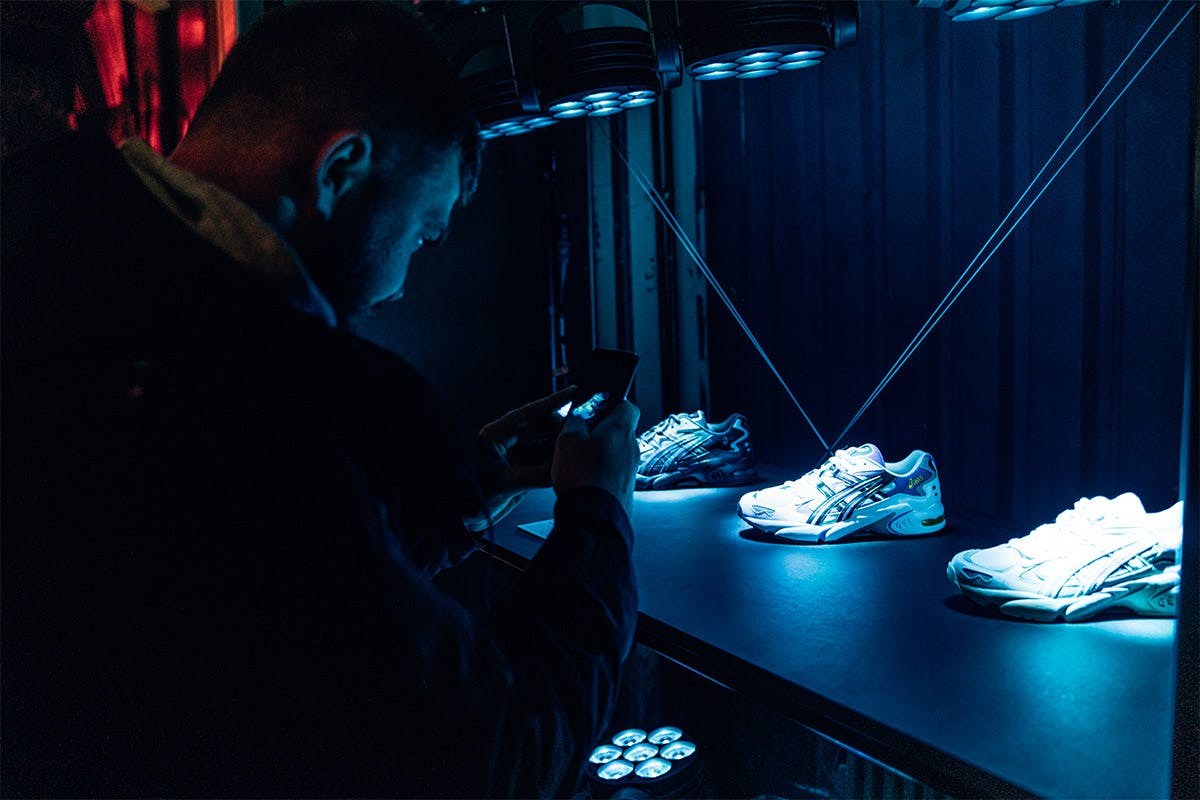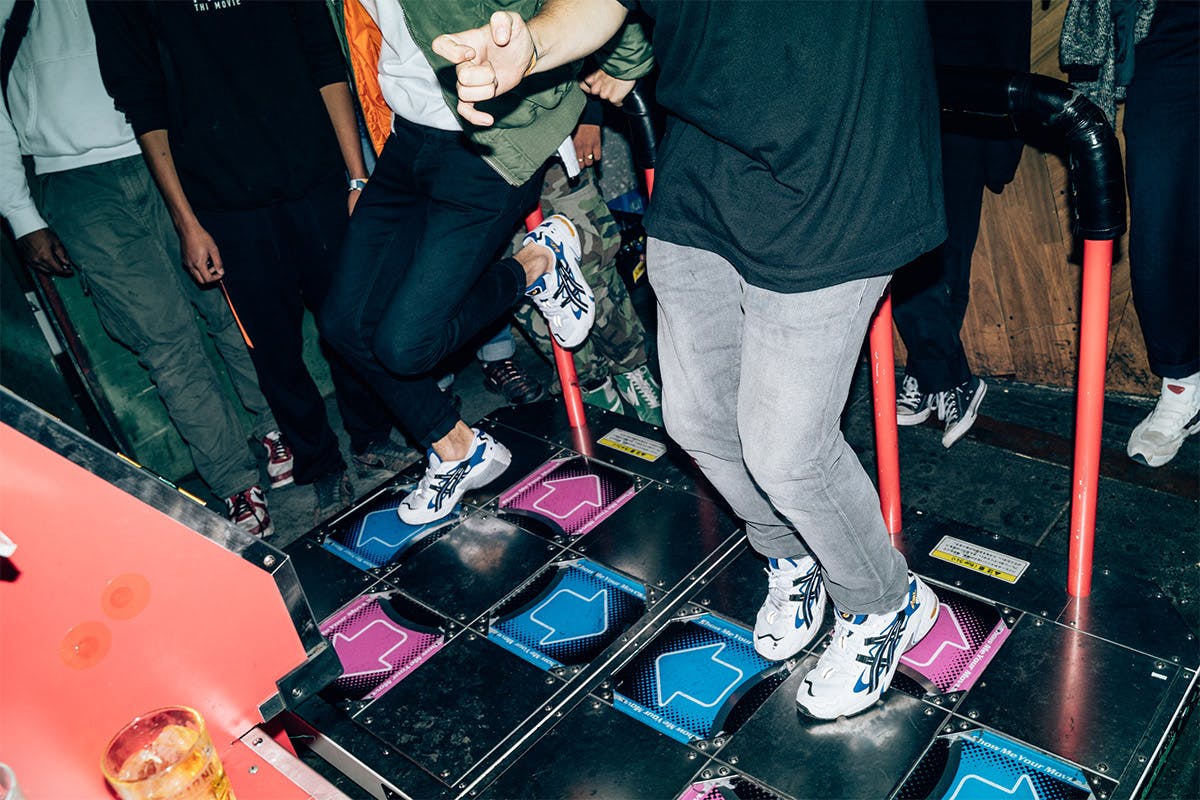 ASICS celebrated the re-release of its iconic GEL-KAYANO 5 this week with a Japan-themed party in the heart of Berlin. Movers and shakers in the sneaker, fashion, and streetwear scenes flew in from around the world to be a part of this heroic moment, giving the iconic shoe the rebirth it deserves.
Honoring the brand's Japanese roots, ASICS brought various elements of Japanese culture together under one roof for a night of revelry. Guests were treated to a selection of complimentary drinks, Golden Gai-style food stalls, and could battle it out on '90s arcade classics. Those with quick enough feet took part in an arcade dance tournament with the winner being awarded one pair of ASICS kicks per month for the whole of 2019. Soichi Terada, DJ ONONiiONIONIION, and the Highsnobiety Soundsystem provided a live soundtrack worthy of the occasion and location, Berlin's infamous nightclub IPSE.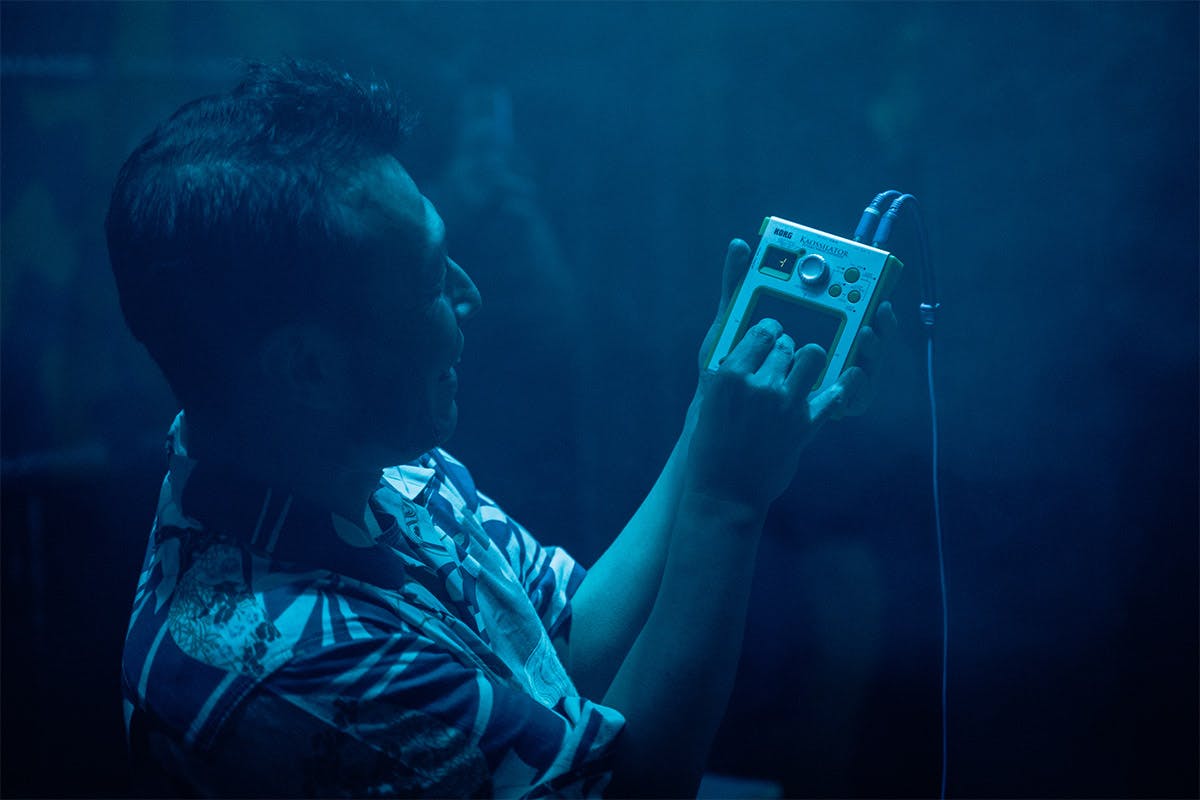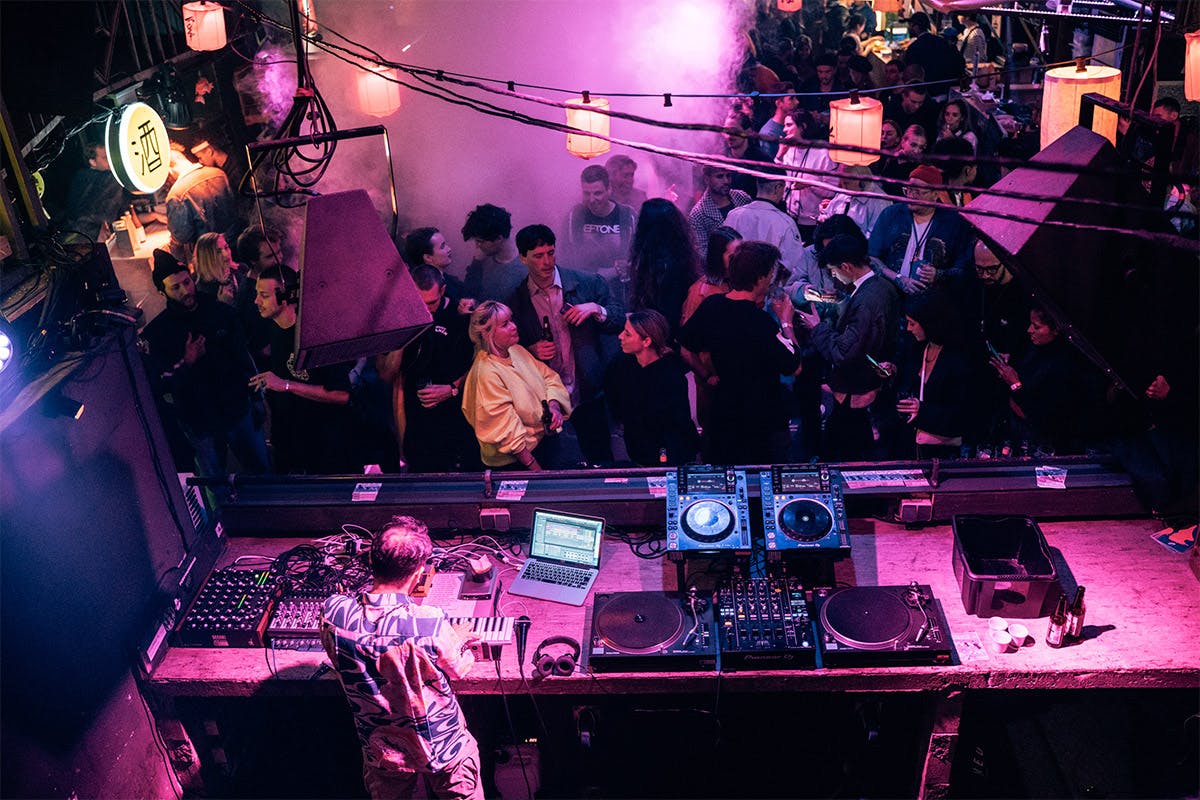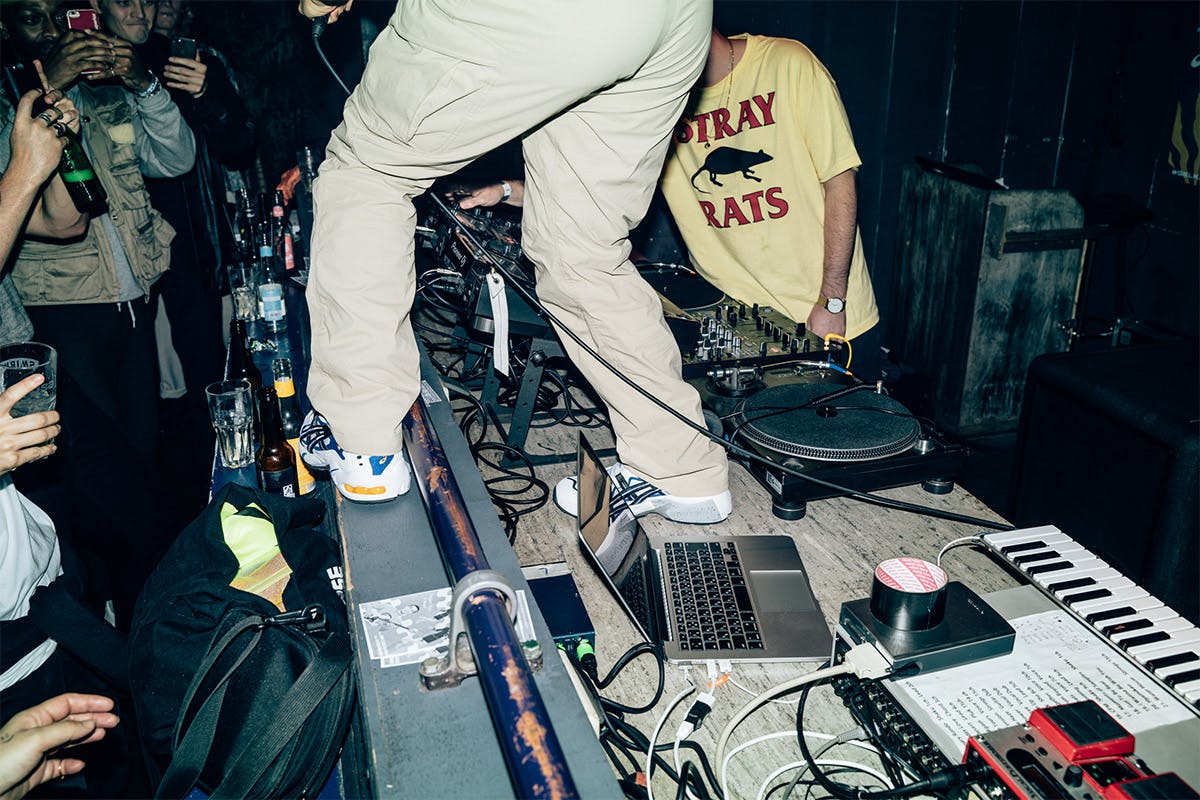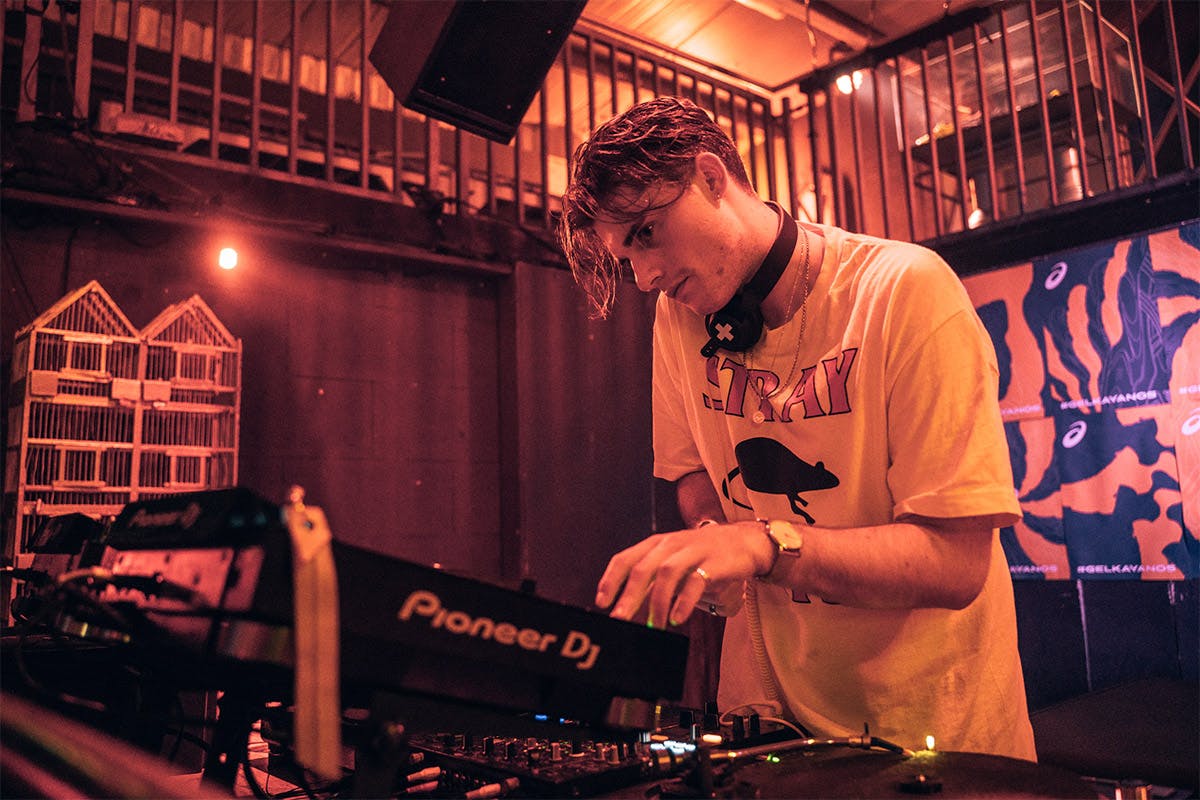 Of course, this was a celebration of the GEL-KAYANO 5 and the iconic sneaker was showcased around the space. The silhouette first launched in 1999 six years after the first GEL-KAYANO model which was a worthy successor to the GT-Cool Xpress and X-Caliber GT. Designer Toshikazu Kayano based his iconic design for the first GEL-KAYANO on the mighty stag beetle and the silhouette has been evolving ever since. From the samurai-inspired GEL-KAYANO 11 to the Gran Turismo-inspired 20th anniversary edition, the shoe has continued to drive innovation year after year. Each GEL-KAYANO design was unlike anything that had come before it using groundbreaking ASICS technology to provide runners with speed, comfort, and confidence.
Sporting both vintage and contemporary features, the reissued GEL-KAYANO 5 is ready for both the track and the streets. Celebrating over two decades of creativity, it maintains the look and feel of the 1999 cult classic but with cutting-edge updates to the GEL technology, a fresh color palette, and a quadra-lacing system.
The ASICS GEL-KAYANO 5 drops November 16 via selected retailers and asicstiger.com. Stay tuned here for more information and follow @asicstiger on Instagram for all the latest announcements.