Australia and New Zealand go under the microscope in our efforts to update you on the dopest brand names from around the world.
Our survey into the brands you need to know from around the globe continues down under with Australia and New Zealand. Both of these waterlocked, South Pacific countries are not slumping in the drivers seat when it comes to innovative design that garners attention on an international scale. When unearthing brands from far and wide, the thrill of discovery is to be noted to a degree. However, we've repeatedly seen names like I Love Ugly and FEIT hold their own against labels from New York or Paris without difficulty, proving that there are some exciting ideas coming from Australia and New Zealand.
In case you missed it, read through our recap of the best Danish and Canadian brands.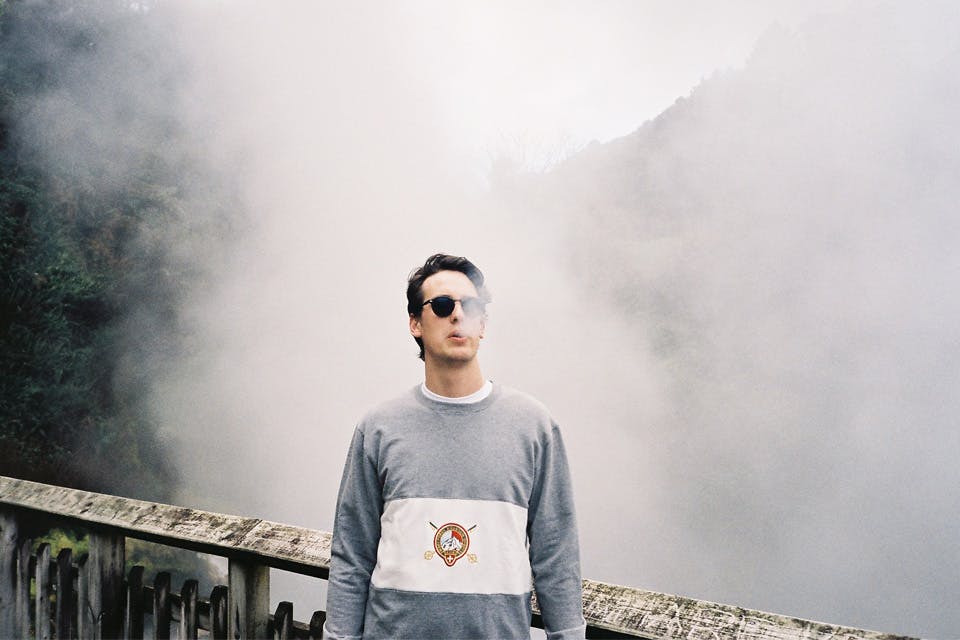 Moreporks (NZ)
Moreporks' nostalgic yet rugged approach to streetwear incorporates New Zealand staples, ranging from outerwear-inspired camp caps and workshirts to sportswear garb like rugby shirts, which are an essential part of any truly Kiwi collection. Moreporks' seasonal lookbooks are often set against New Zealand's lush natural landscape, adding an enjoyable visual element when perusing the brand's goods online.
Shop Moreporks.
Penny Skateboards (Aus)
Small-scale Penny cruisers have experienced a resurgence in popularity of late. Bringing together characteristics of a longboard and the early Santa Cruz, Z-Boys skate deck shape, the Penny Skateboards company was started in 2011 by Australian Ben Mackay. Crafted from plastic rather than plywood, the idea to revamp the Penny board silhouette came to Ben after his father brought home a "little plastic skateboard" from a garage sale. Even streetwear staple The Hundreds co-signed Ben's Penny boards with two different collaborations.
Shop Penny Skateboards.
I Love Ugly (NZ) Led by founders Valentin Ozich and Barnaby Marshall, I Love Ugly has helped put New Zealand on the streetwear map. Creating great products seems to be effortless for Ozich and Marshall, who have made I Love Ugly easily discoverable for streetwear fans, despite the label coming from an unconventional market as far as fashion is concerned. As a testament to its regional and global success, the brand currently operates a flagship shop in Los Angeles, on top of of the four doors on home soil in New Zealand. Take a peek at I Love Ugly's February/March Editorial.
Shop I Love Ugly.
Lapse (Aus)
Described as a newcomer to the Australian fashion community, Sydney-based Nat Taubman and his fashion line Lapse are motivated by the goal of lofting up men's accessible ready-to-wear clothing. At the core of Taubman's efforts is an ongoing exploration of modern menswear, which has resulted in the markedly masculine, understated and wearable aesthetic of Lapse. Prior to founding Lapse, Taubman cut his teeth at Zanerobe.
Shop Lapse.
Butter Goods (Aus)
With the decline of bigwig skate American labels, a breadth of room has opened up for smaller, independent core skate brands to seize the market. Brands like Butter Goods are part of the reason there is currently a renewed focus on skateboarding, and the Perth-based brand has been consistently churning out products without heed for trends.
Shop Butter Goods.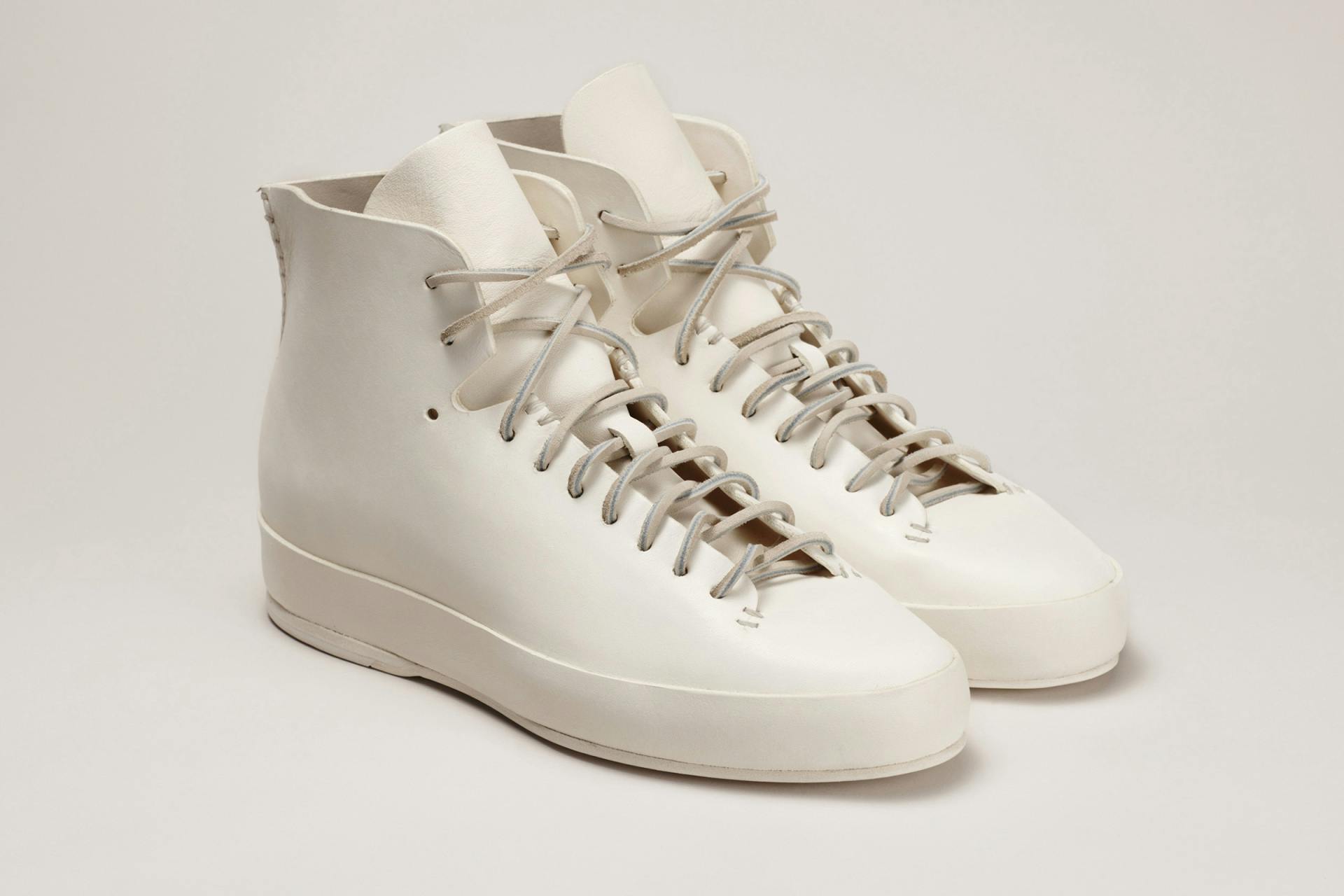 FEIT (Aus)
Although based currently in New York, FEIT was founded in Australia by brothers Tull and Josh Price. In 2005, the siblings came together to coin the term "neoluxury" for their limited, handcrafted and sustainable sneakers, and since then the brand has proved itself as a contender in the luxury footwear arena. A wonderful interplay of tasteful details and a raw aesthetic has worked for the brand to great effect. In late 2014, FEIT opened the doors to its New York flagship space.
Shop FEIT.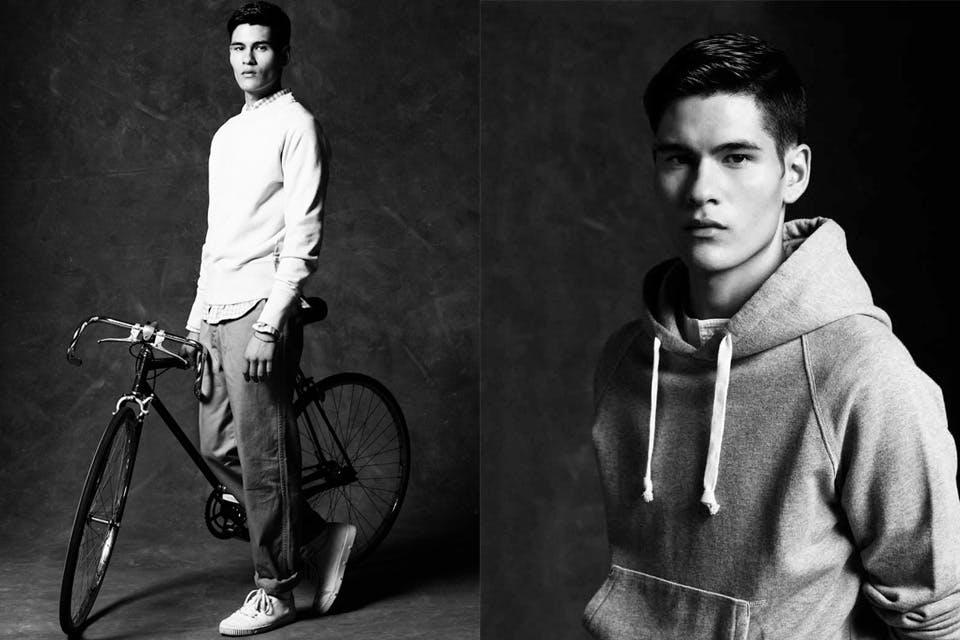 Three Over One (Aus) Heavily inspired by vintage workmanship, the Three Over One brand name is a reference to the three weft threads passed over by the the warp yarn during the weaving process of loom-spun denim. Japanese jacquard, reverse twills, corozo buttons and cotton loop back fabrics coalesce into a wonderful assortment of basic products that highlight the staying power of vintage apparel. Three Over One works closely alongside Australian manufacturers and laundries to create old-world clothing with character
Shop Three Over One.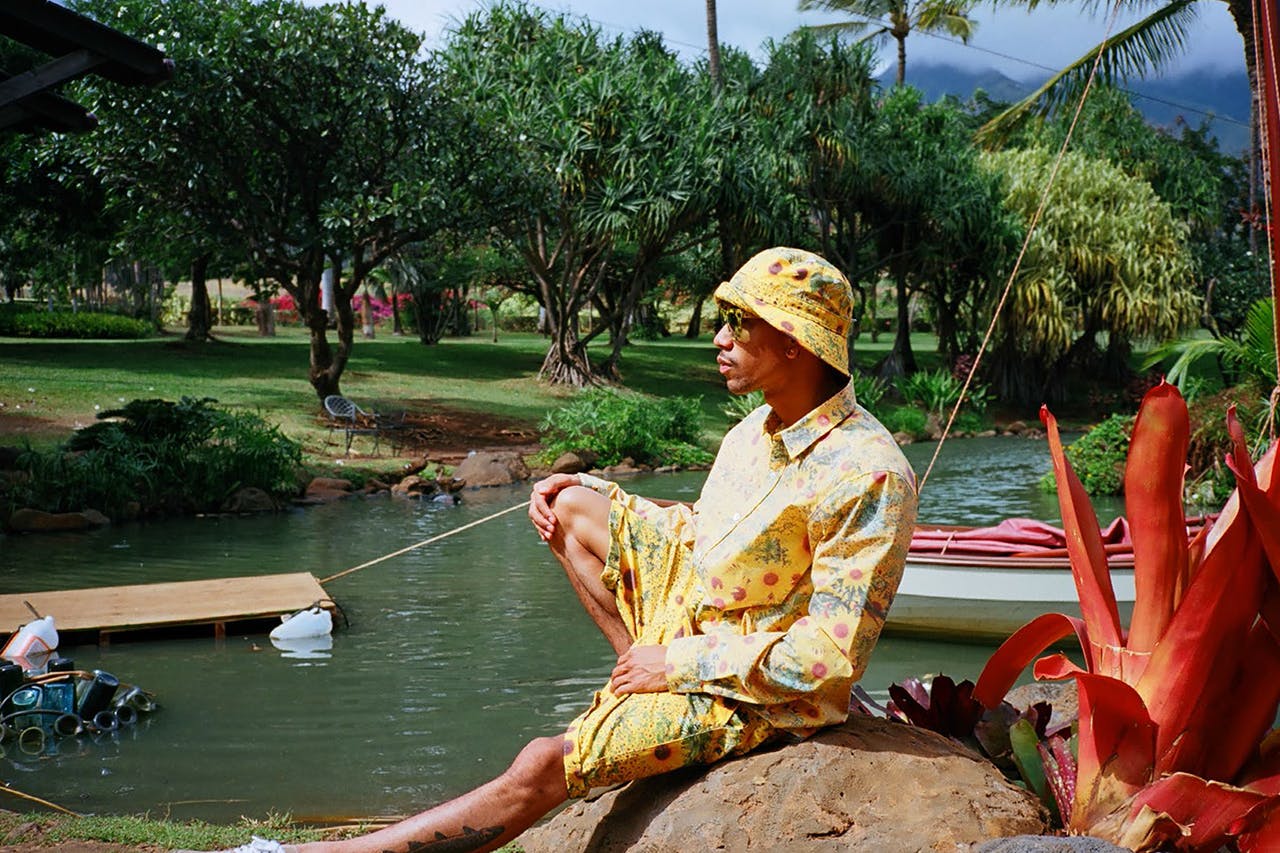 Perks and Mini (Aus)
Operated by husband and wife combo Misha Hollenbach and Shauna Toohey, Perks and Mini (P.A.M.) is a Melbourne-based lifestyle label that explores the worlds of fashion, art and music through a psychedelic lens. The very first pieces from Perks and Mini started trickling into shops as early as 2000, and shortly thereafter the name gained a significant and deserved following in streetwear circles. Especially noted are their tripped-out graphics and no-holds-barred visual concepts. Have you ever heard a didgeridoo solo on acid?
Shop Perks and Mini.
Bassike (Aus)
Founded in 2006, Bassike's brand name tells you mostly everything you need to know about the clothing. With an emphasis on high-end basics, yet twisted into a statement of contemporary minimalism, the label's founders Deborah Sams and Mary Lou Ryan also maintain a close watch over sustainable practices. Bassike's mainline offerings have expanded in recent seasons to complement the brand's strong assortment of denim and organic cotton jersey products.
Shop Bassike.
Aēsop (Aus)
Hair, skin and body care experts Aēsop are committed to creating the highest quality bathroom products using plant-based and laboratory-made ingredients. A thorough application of antioxidant properties and carefully sourced contents is just the beginning with Aēsop, as the company's memorable branding has gained it placement in top-tier boutiques around the world, supplemented by a number of flagship Aēsop stores in New York, Paris, Hong Kong and more. Check out the recently opened Aēsop Emporium in Melbourne.
Shop Aēsop.
Cocurata (Aus)
Founder of Australian fashion brand Ksubi, George Gorrow tapped friend and New York-based gallerist George Benias to found Cocurata. According to the co-founding Georges, Cocurata is positioned "at the high-end of streetwear, rather than the low-end of fashion," while existing somewhere between an art project and a conventional fashion house. The unisex label's objective is to produce apparel that could sit equally well in a gallery setting or a retail boutique.
Shop Cocurata.
Claude Maus (Aus)
Avant-garde clothing label Claude Maus got its start in 1999, and has since become a go-to name in Australia for streamlined yet brooding fashion creations that air slightly on the dark side. In the beginning, designer Rob Maniscalco used the Claude Maus pseudonym to host art shows in Melbourne, but the moniker has since evolved into a full line of gothic streetwear, as well as men's and women's denim.
Shop Claude Maus.
Chronicles of Never (Aus)
Chronicles of Never designer Gareth Moody got his start working at fellow Australian label Ksubi, before venturing out on his own. Originally founded as a jewelry imprint, Chronicles of Never now offers full menswear and womenswear collections, as well as custom footwear and a line of eyewear alongside Graz Mulcahy. Moody's androgynous, unisex creations act as an amalgamation of the spiritual, supernatural and elements of fantasy.
Shop Chronicles of Never.
Zanerobe (Aus)
One of Australia's principal menswear exports, Zanerobe has gained international acclaim in recent years for widely popular silhouettes like the Sureshot and Slingshot chinos. As rumor has it, the brand started as a bet between friends Leith Testoni and Jonathan Yeo over who could design the better T-shirt. While we're unsure as to who actually clinched the win, Testoni and Yeo went on to successfully build the fast-moving Zanerobe brand name on unique patterns and signature cuts. Zanerobe's inspired designs are an equaled reflection of "Australian cool," which has recently made the brand a frontrunner.
Shop Zanerobe.
Shark Week (NZ)
Remember that "S" pencil sketch that nearly all of us scribbled on every notebook in fifth grade? Shark Week does too. In a drastic departure from the draping, monochromatic streetwear offerings of 2015, the guys at Shark Week are definitely having fun with their approach to design, as evidenced by the strictly "all-shark-everything" blue, pink and yellow gear, touted as perfect for neck snapping and panty soaking.
Shop Shark Week.
Song for the Mute (Aus)
Helmed by Melvin Tanaya and Lyna Ty, Australian menswear label Song for the Mute brings a comprehensive approach to textile development, meticulously sourcing all fabrics from Italy and Japan. With exceptional eyes for bespoke fabrics and innovative design, Tanaya and Ty's make tactile sensations an integral part of the brand's DNA. Check out Song for the Mute's Fall/Winter 2015 "UN(E)" Editorial.
Shop Song for the Mute.
Zambesi (NZ)
One of the longest standing constituents in the New Zealand fashion sphere, Zambesi has been around since 1979. The brand's main hook is a novel interplay between imaginative fabrics, clever detailing and wearable silhouettes. While the brand seems to have found its center in the Oceanic region - with flagship stores in New Zealand and Australia - Zambesi remains one of the region's best kept secrets, as it has yet to fully resonate on a global level.
Shop Zambesi.
Ksubi (Aus)
Ksubi is the name behind some of the best denim and eyewear to come out of Australia, and if the brand name doesn't ring a bell, maybe you caught wind of their stunt involving the release of live rats during a runway show, an event which has subsequently been cemented in fashion folklore. Sitting behind the right rear knee on each pair of pants, the brand's subtle but highly recognizable "Double Plus Sign" logo has become a hallmark of the denim world. Even after financial turbulence in past seasons, Ksubi presses on in 2015 with its distressed, rock'n'roll chic aesthetic.
Shop Ksubi.
Kloke (Aus)
Apparently Australians have a thing for husband and wife design duos, as Kloke joins Perks and Mini on this list as a brand that is operated as such. For Amy and Adam Coombes, the couple behind Melbourne-based label Kloke, opening a flagship store in Melbourne in 2013 was one stepping stone in a series of many on the path to growing their brand. The Kloke thesis revolves around technical garb that interacts not only with the wearer, but with the wearer's immediate environment. Among the brand's eclectic seasonal inspirations are military attire and topographical patterns such as fault lines along the earth's surface.
Shop Kloke.
Neuw (Aus)
Although currently based in Australia, Neuw designer Par Lundqvist has always had an obsession with denim. After amassing a considerable collection of vintage denim, and learning the ins-and-outs of customization and tailoring with such a hefty fabric, Par set out to create a brand with colleagues Steve Little and Richard Bell. The brand's signature "Black Color" collection is crafted with a black weft to create a unique consistency, unique to Neuw.
Shop Neuw.
Browse through our roundup of the best Danish and Canadian brands.
Related Shopping Tips

(Available at 2 Merchants)
(Available at 2 Merchants)