At Highsnobiety, we're always on the lookout for the top fashion talent from every corner of the world. This time, setting our sights on Northern Europe, we define the 24 Danish clothing brands every Highsnob reader should know. For more related reading, check out the best Scandinavian brands, British clothing brands, and Swedish fashion.
In more ways than one, Denmark is a bastion of well-designed products. For such a compact Nordic country, it has birthed an unprecedented number of design successes that go beyond sleek furniture and architecture — Denmark's famously minimalist approach to menswear.
But Danish fashion is more than oversized shirts and loose-fit tailoring in black-white-beige neutrals. With streetwear brands like Norse Projects and Soulland widely craved, the scope of Danish design has come crisply into focus in recent years. Combining comfort and functionality with fashion and street style, paired with sustainable practices, Danish clothing brands have something unique to offer.
Perhaps it's the Greta Thunberg effect, but Scandi fashion labels, including Danish brands, are starting to pioneer responsible design, becoming synonymous with slow fashion. What's likely to create considerable motivation is Copenhagen Fashion Week's Sustainability Action Plan, which details specific ethical criteria all brands must fulfill to take part in the CPFW AW23 show.
So, if you're on the lookout for some sturdy staples to wear all year round, scroll below; they'll last you a lifetime. From smaller designers like Heliot Emil to more established streetwear brands Wood Wood, here's a list of the best Danish clothing brands you need to know in 2023.
Shop the best Danish clothing brands in 2023 below.
Wood Wood
Designer Karl-Oskar Olsen has been at the helm of Wood Wood since day one, and few would debate the brand's stature as synonymous with Danish streetwear. Since its founding in 2002, Wood Wood's design philosophy has been remarkably flexible from season to season, marrying a fresh set of inspirational cues with each new collection.
Wood Wood's numerous collaborations include partnerships with over 50 well-known brands, including adidas, Timberland, Champion, Asics, Barbour and Eastpak, or perhaps more surprisingly, Disney. The Danish clothing and lifestyle brand have flagship spaces in Copenhagen, Aarhus, Berlin, and London.
Astrid Andersen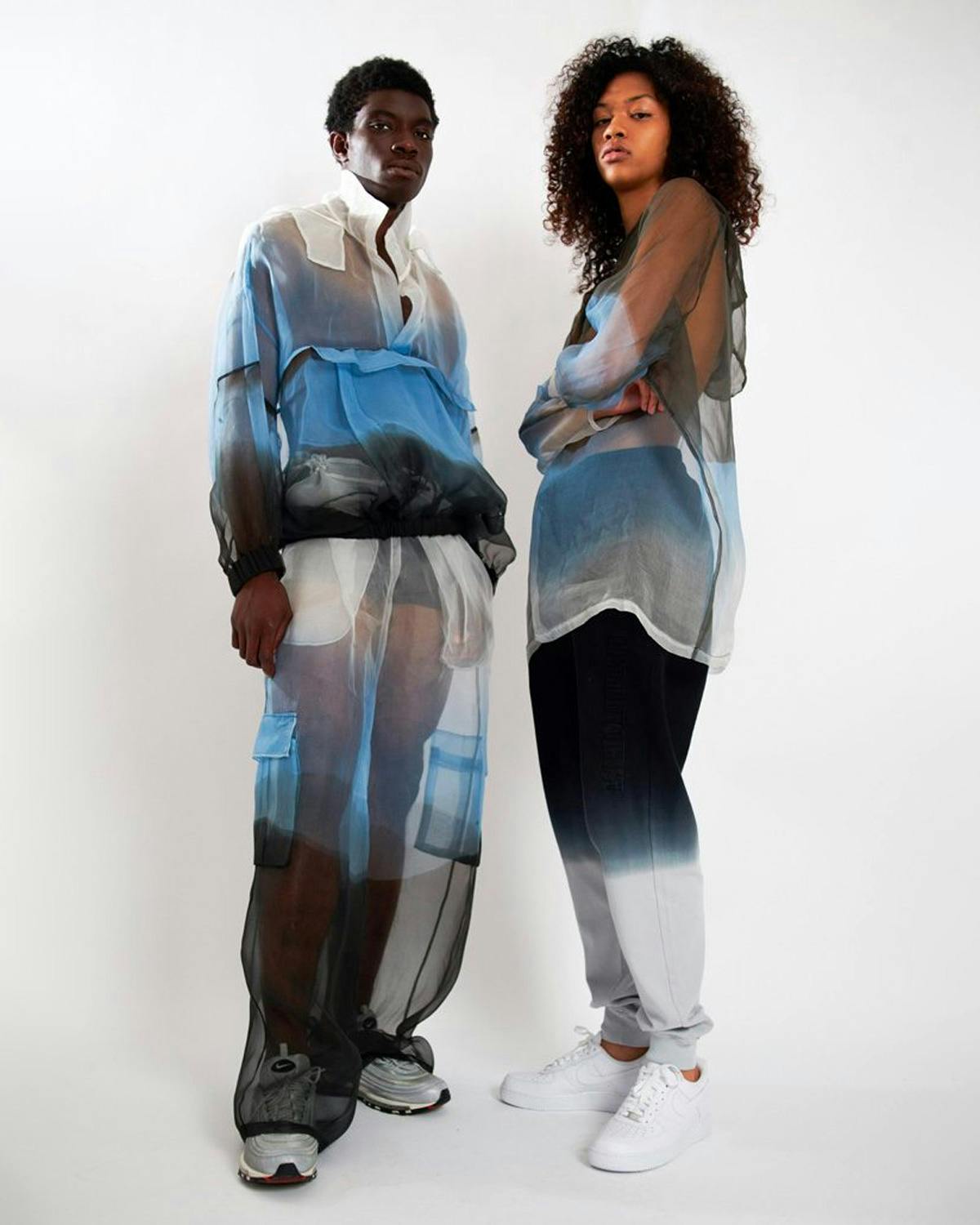 Astrid Andersen's poignant creations are one of the best examples of high fashion colliding with and even embracing street culture — they certainly merit the fascination they have drawn thus far. The Danish designer excels at recognizing boundaries and subsequently smashing them to bits by challenging accepted notions of masculinity, branding, and proportions.
Norse Projects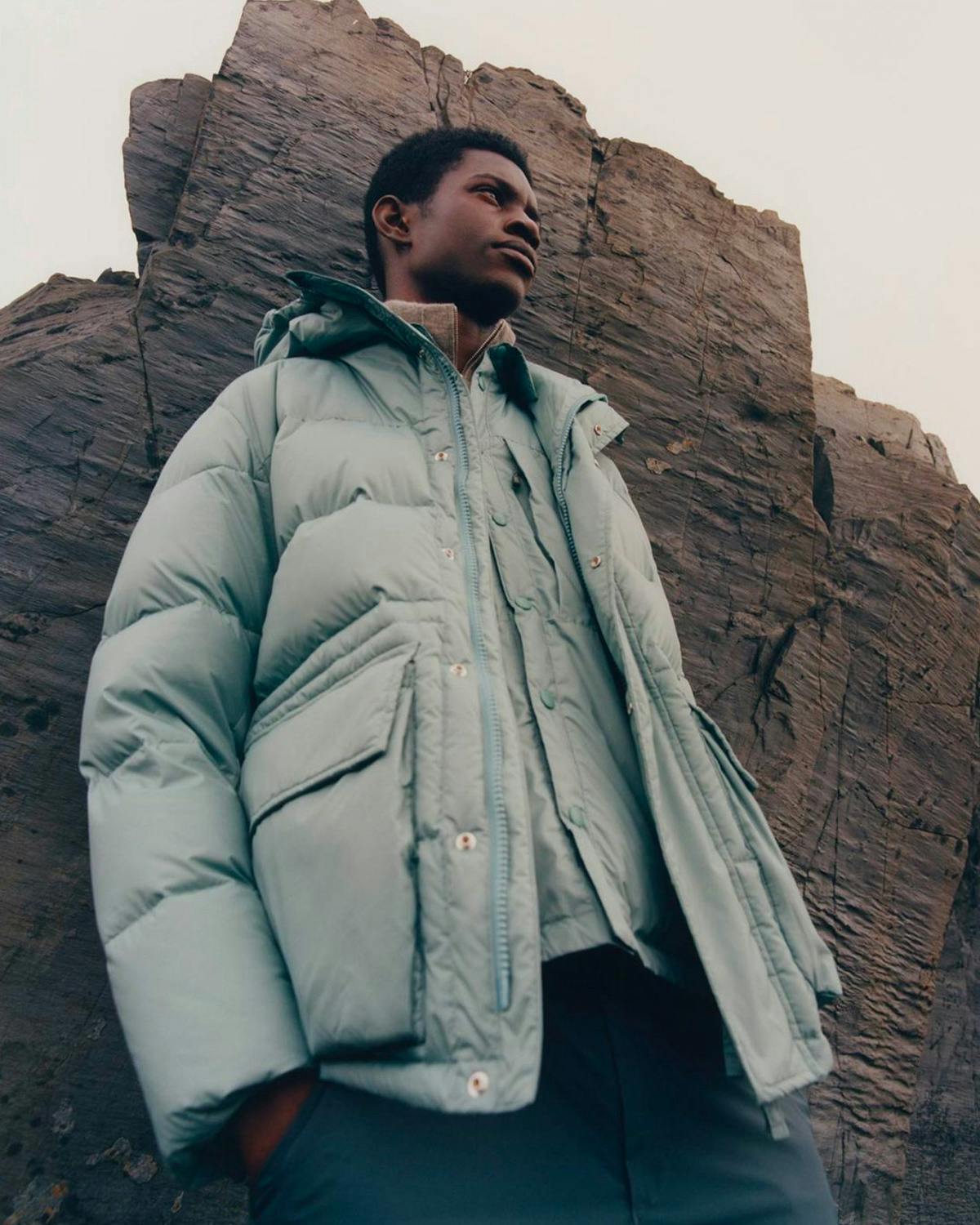 Functional minimalists Danish streetwear brand Norse Projects are hallmarks of the notedly stylish Nordic country. One of the first within the menswear sphere to appropriate military-style branding, the Copenhagen-based label, founded in 2004, possesses an acute sense for gear that is "good for all seasons." By re-tooling cues from architecture, design, and outerwear, Norse Projects continues to establish itself as a first-mover, setting trends on a regional and global scale. Norse aren't making an overt effort to lead, but people are still following.
Soulland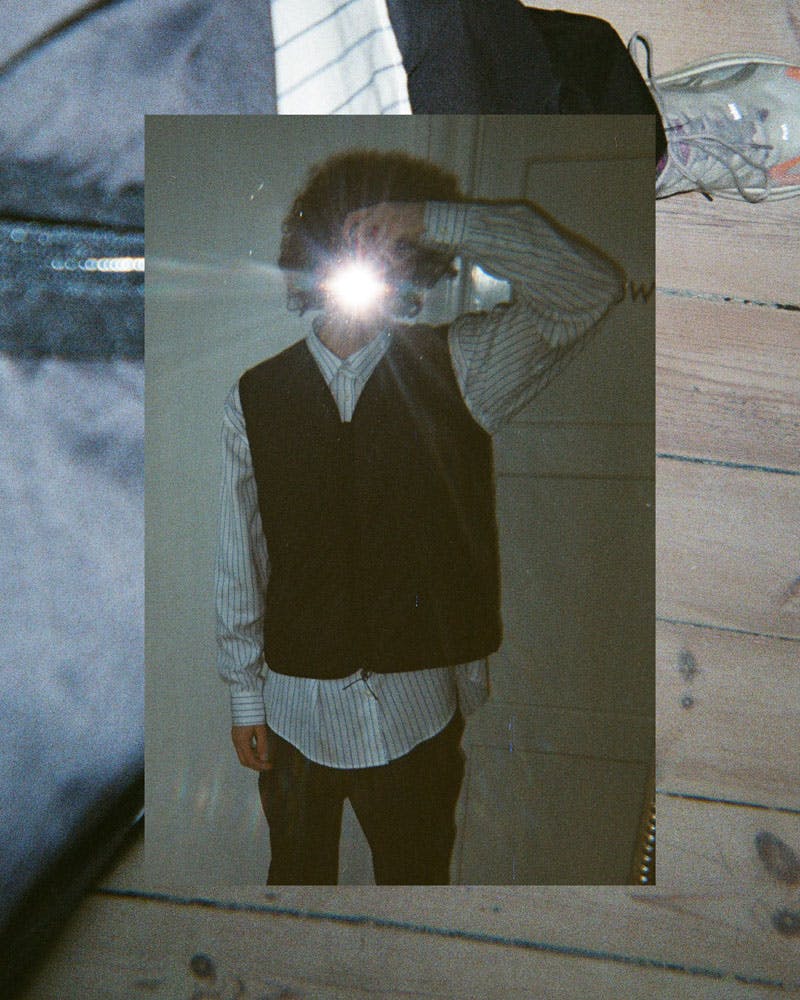 Soulland, among the most renowned Danish fashion brands, started with hand-printed T-shirts in 2002; its founder Silas Adler has since lofted the name into a full-sized menswear imprint. The apparel offers a distinctly minimalist European look mixed with playful graphics, which have debuted at fashion weeks around Europe, including London, Paris, and, of course, Copenhagen.
Using its recent capsule collection to spark conversation about mental health, ethical topics are no stranger to Soulland. Brushing on ethical initiatives, the Danish clothing brand has previously explained the intricacies of sustainable fashion production and its own efforts and initiatives in ethical fashion. While agreeing one brand alone won't make a difference, Soulland takes a chance in the hopes of inspiring people to think differently.
Henrik Vibskov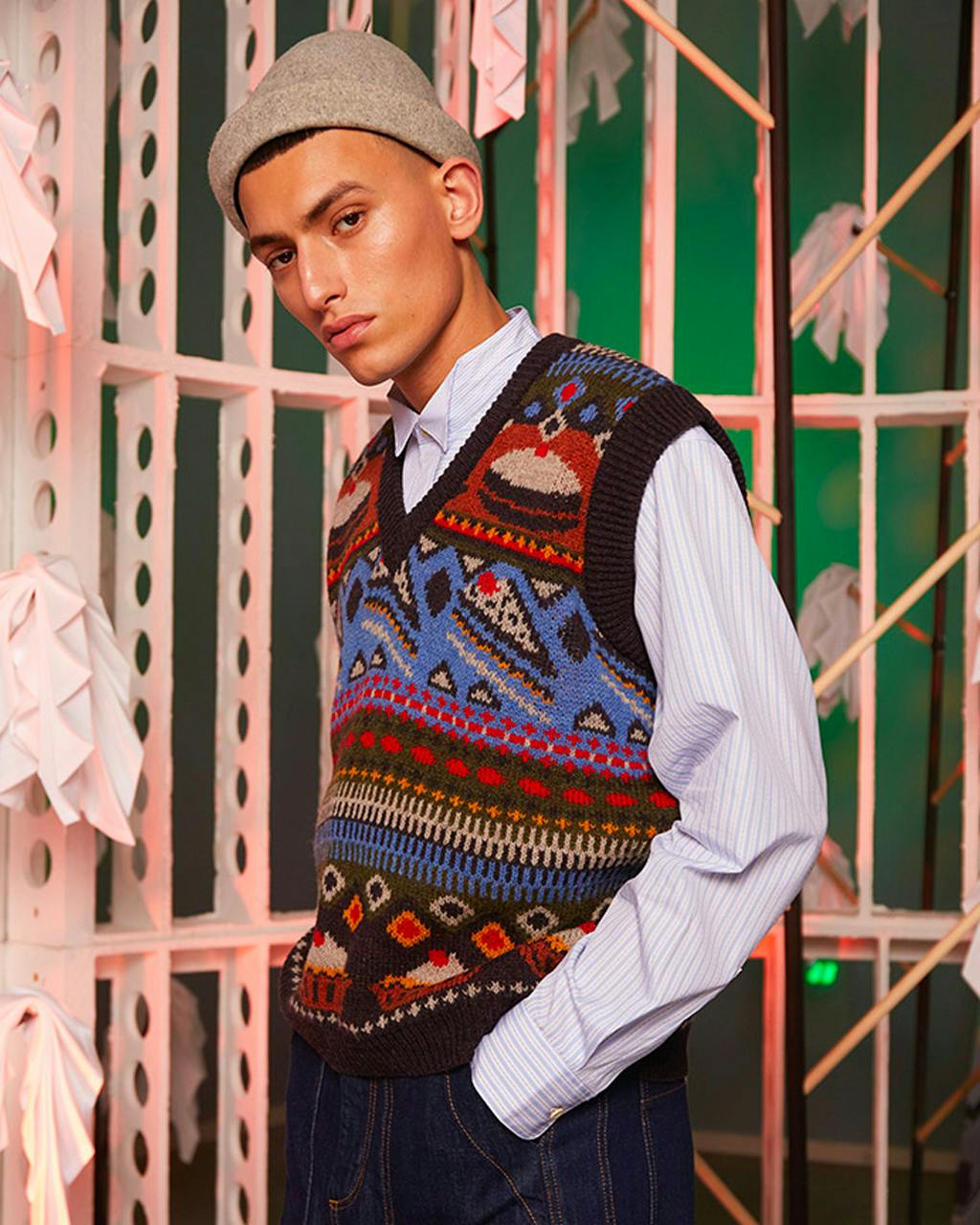 Formally trained at the famed London design school Central Saint Martins, Henrik Vibskov is one of only a handful of Danish designers associated with runway fashion. His avant-garde and forward-thinking expressions in the fields of clothing, as well as furniture, art, and music have drawn considerable praise from around the world. Vibskov is commonly associated with the "New Nordic Movement" of young creatives.
ALIS
The Danish streetwear brand ALIS is a pillar in the Copenhagen skateboarding community. Starting in 1996, skateboarding has been the central ideological discourse of the brand; however, it is also linked to other Danish subcultures in a broader sense.
Closely tied with the notorious free state of Christiania, ALIS offers its own variation of the box logo T-shirt, which is widely popular amongst Danish skaters. So whether walking or kick-pushing through the streets of Copenhagen, you're bound to spot a group of locals repping ALIS.
Libertine Libertine
Established in 2009, Libertine-Libertine straddles the fence between skate culture, streetwear, and conventional menswear, best described as an existentialist fashion entity at its core. As both seasonal collections and the label's fan base have grown steadily since its humble beginnings, Libertine-Libertine can certainly be counted among Copenhagen's most visible apparel companies.
What once consisted solely of a handful of shirts is now complemented by a full women's line in addition to their popular men's line, including high-quality wool overcoats and loose-fitting tailored trousers. In addition, the brand's catalog contains confident and effortless designs that simultaneously represent Scandinavian sensibilities and a flair for the new and funky.
Han Kjøbenhavn
Known for its eyewear offering in the early days, the Danish brand quickly expanded to encompass a full line of men's ready-to-wear. Han Kjøbenhavn was founded in 2008 in Copenhagen by Jannik Wikkelsø Davidsen, the brand's current creative director.
Han Kjøbenhavn's clothing retains a penchant for adventurous design without abandoning the brand's keen sense of timelessness. Crafted for the Danish gentleman, the brand's laurels are fundamentally tied with Nordic design principles, down to the silhouettes and materials of each collection. Moving away to a more casualwear direction, Han Kjøbenhavn has previously teamed up with PUMA as part of the FW19 collection on a futuristic chunky-soled sneaker silhouette - the Alteration.
Mads Nørgaard Mads Nørgaard founded his eponymous clothing brand in 1986, and today the imprint operates a number of brick & mortar locations in Denmark, proffering both men's and women's ready-to-wear and even kidswear clothing.
A ubiquitous style choice for Danes, Mads Nørgaard isn't entirely a fast fashion enterprise but does bear some similarities to its big-box counterparts like H&M or Uniqlo. After 29 years, the franchise of boutiques is still sticking to its guns under the motto, "What you wear should support your ways and beliefs."
RAINS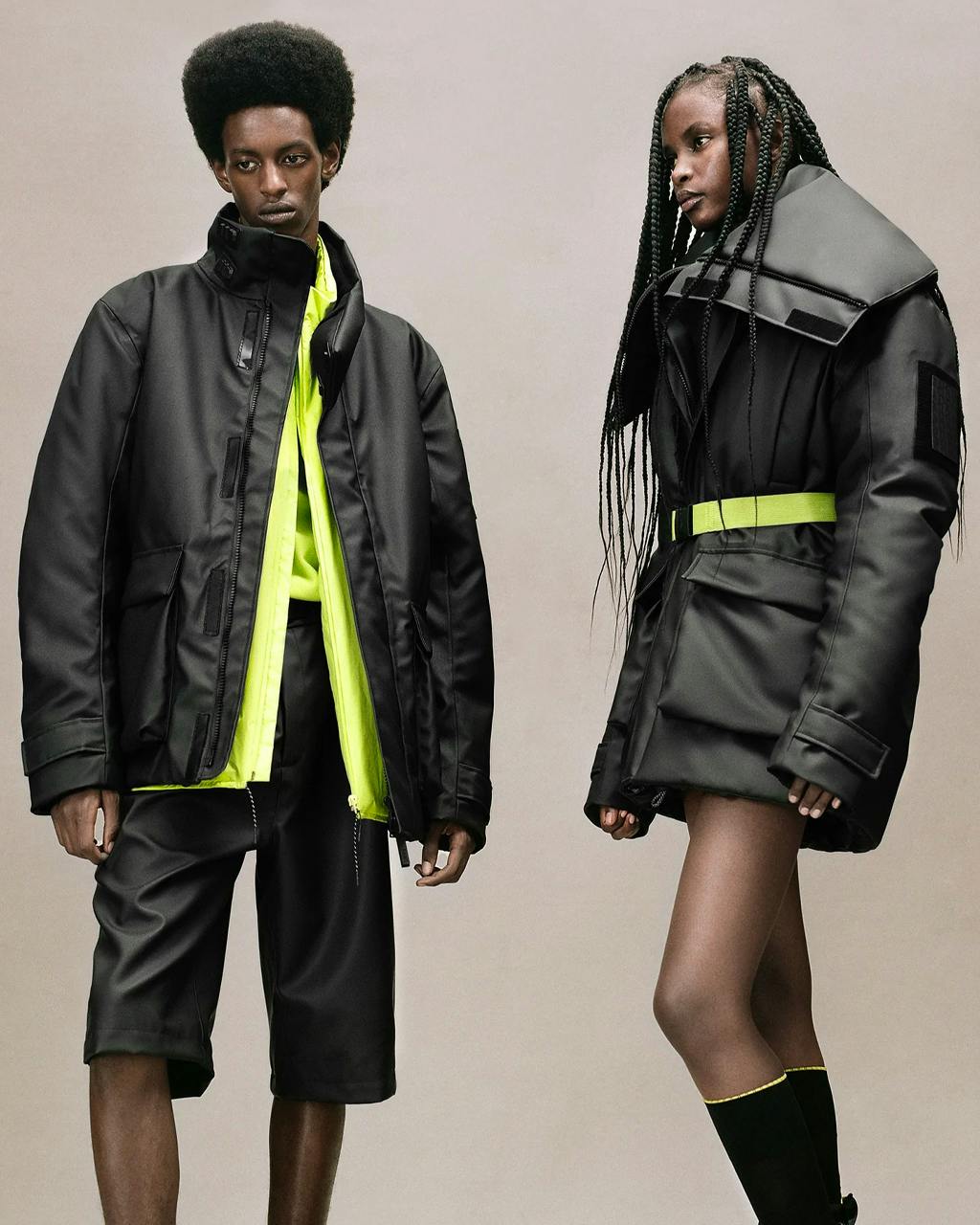 The ascent of the Danish clothing brand RAINS, created in 2012, to the top of the rainwear market has been relatively swift. Given Denmark's maritime climate and purported 121 days of yearly rainfall, it's not a shock to see this brand emerge from Scandinavia. To bring new life into otherwise dreary raincoats, RAINS functional yet good-looking rainwear has become uber popular and increasingly fashion-driven without sacrificing the quality.
Merging fashionable silhouettes with technical materials, RAINS initially broke into the market with simplistic and basic rain jackets, later diversifying into other product categories, including waterproof pants and accessories. RAINS' multifunctional waterproof coats are some of the best — as perfect for mushroom picking as for a city stroll on a rainy autumn's day.
Samsøe & Samsøe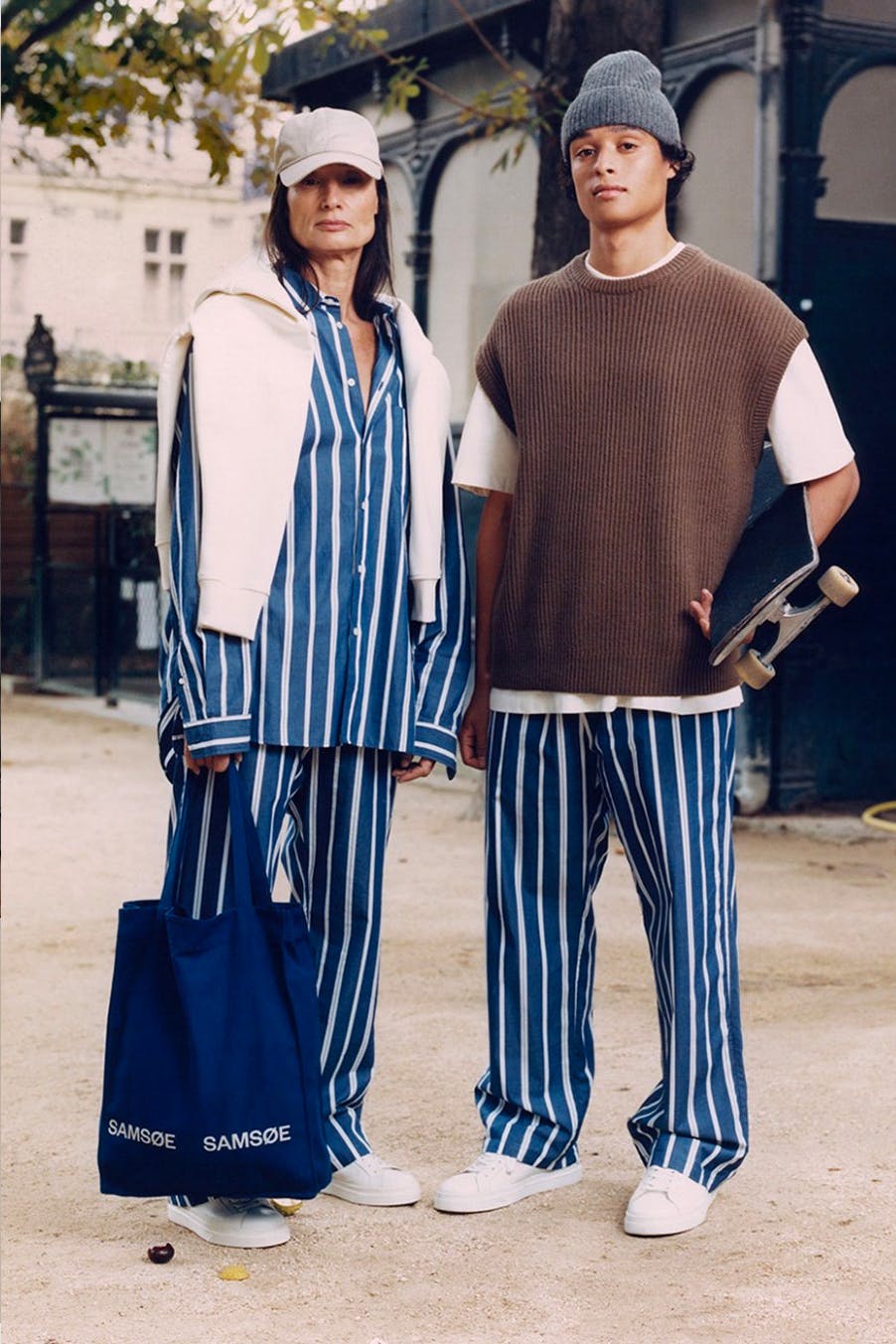 Samsøe & Samsøe is one of the most well-known Danish clothing brands, dating back to 1993 when brothers Klaus and Preben Samsøe opened a jewelry store in downtown Copenhagen. It wasn't long before the siblings began making basic T-shirts, now a trademarked article of the Samsøe & Samsøe brand.
Chief designer for the men's line, Gitte Wetter Olufsen, describes the brand's early creations as "stylish and democratic." Now, the brand's nicely balanced catalog of essential and trend-inspired design have allowed the brand to be heard within the international scene. More recently, in the direction of gorp core, Samsøe & Samsøe partnered with the brand GORE-TEX on an AW22 collection featuring weatherproof functionality and breathable features without sacrificing its minimalistic Scandinavian design.
Won Hundred
Before embarking on Won Hundred, designer Nikolaj Nielsen was an industry veteran with a considerable background in denim. 2004 heralded the beginning of the brand and Won Hundred was established with the ambition of challenging the way fashion was grasped in Denmark, with a strong collection focused on high-quality jeans and an emphasis on craftsmanship.
Never shying from the opportunity to take risks, Nielsen and the team at Won Hundred draw upon music, cinema, and art to serve as a foundation for the goal of defining modern style. More recently, Won Hundred has become more active on sustainability, busily working towards better packaging, sustainable production methods, and using recycled fabrics.
forét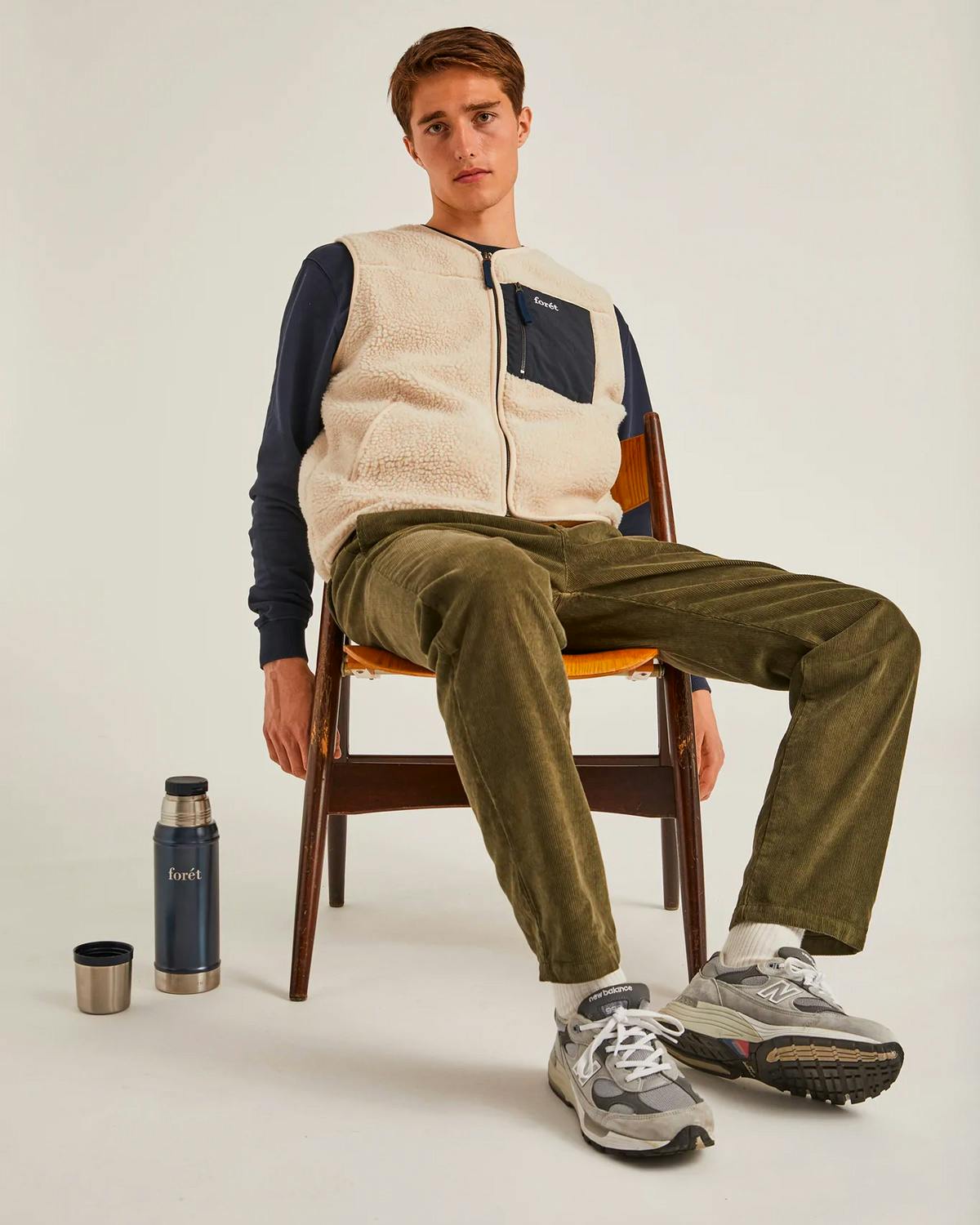 Forét (inspired by 'forest' in French) is a Danish clothing brand founded in Copenhagen in 2014 by two childhood friends, Jesper Finderup and Jeppe Alexander Meier. The story of forét goes back to their youth, inspired by good old times when playing in the forest replaced social media screen time.
Inspired by the Danish countryside and all-things-simple, forét offers functional contemporary designs made of high-quality fabrics. Mixing street fashion with the outdoors and multifunctional silhouettes, forét clothing is suitable for a city dweller as well to be worn in the wilderness.
Tonsure
After graduating from Central Saint Martins, Malte Flagstad first cut his nails at Maison Margiela before spearheading Tonsure. Slowly but surely etching his name into the fashion sphere, Flagstad is not fixated on a certain aesthetic; rather, he prefers to organically grow the brand from one collection to the next.
Tonsure's catalog remains largely wearable, yet the apparel - and the seasonal lookbooks - are far from boring. The Danish labels' runway collections feature classic Nordic clean-cut silhouettes mixed with utility.
di(vision)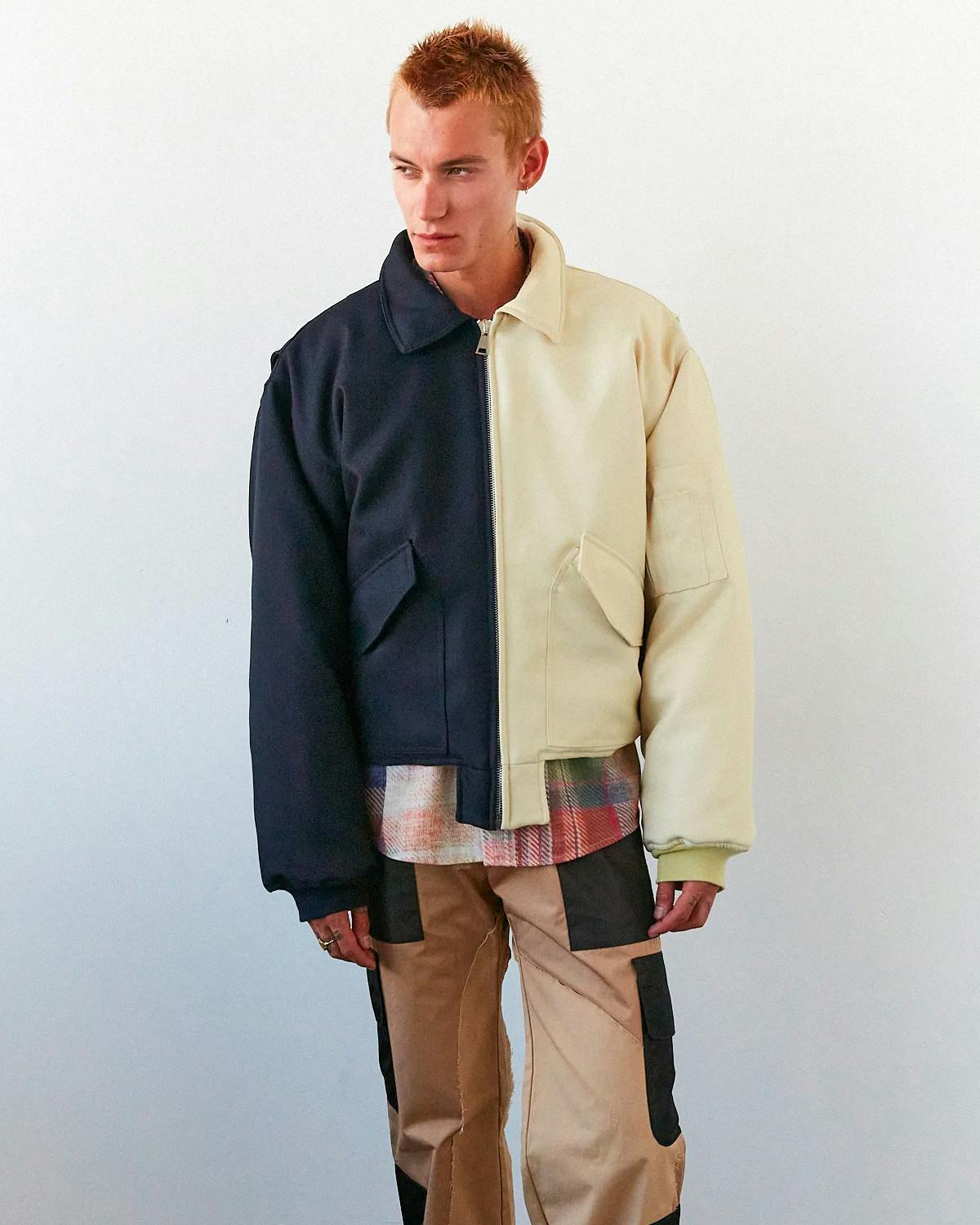 On a mission to give old clothes a new life, (di)vision, a brand reshaping youth culture, is inspired by the word's meaning of becoming two. The small Copenhagen-based Danish fashion label, founded in 2018 by sister-brother design team Nanna Wick and Simon Wick, takes second-hand items and re-designs them into something new and unique.
With sustainability in mind, all items are locally constructed in Copenhagen, Denmark, giving deadstock textiles a second life. In addition, all designs are unisex and offer a multifunctional aesthetic. If you're looking for something individual, opt for a (di) vision's reconstructed trucker caps or contemporary split-color patchwork jackets.
Elka Regntøj
Favored for decades by Danish fishermen toiling in the frigid Baltic, the Elka clientele shifted drastically when Norse Projects first collaborated with the brand in 2009. Since then, the Elka Regntøj brand has been radically repositioned towards menswear and streetwear while receiving praise for its ultra-waterproof PVC construction and the subsequent utility-based benefits. Frankly, very few products marketed as rainwear can compete with the raw function that Elka effortlessly delivers.
Heliot Emil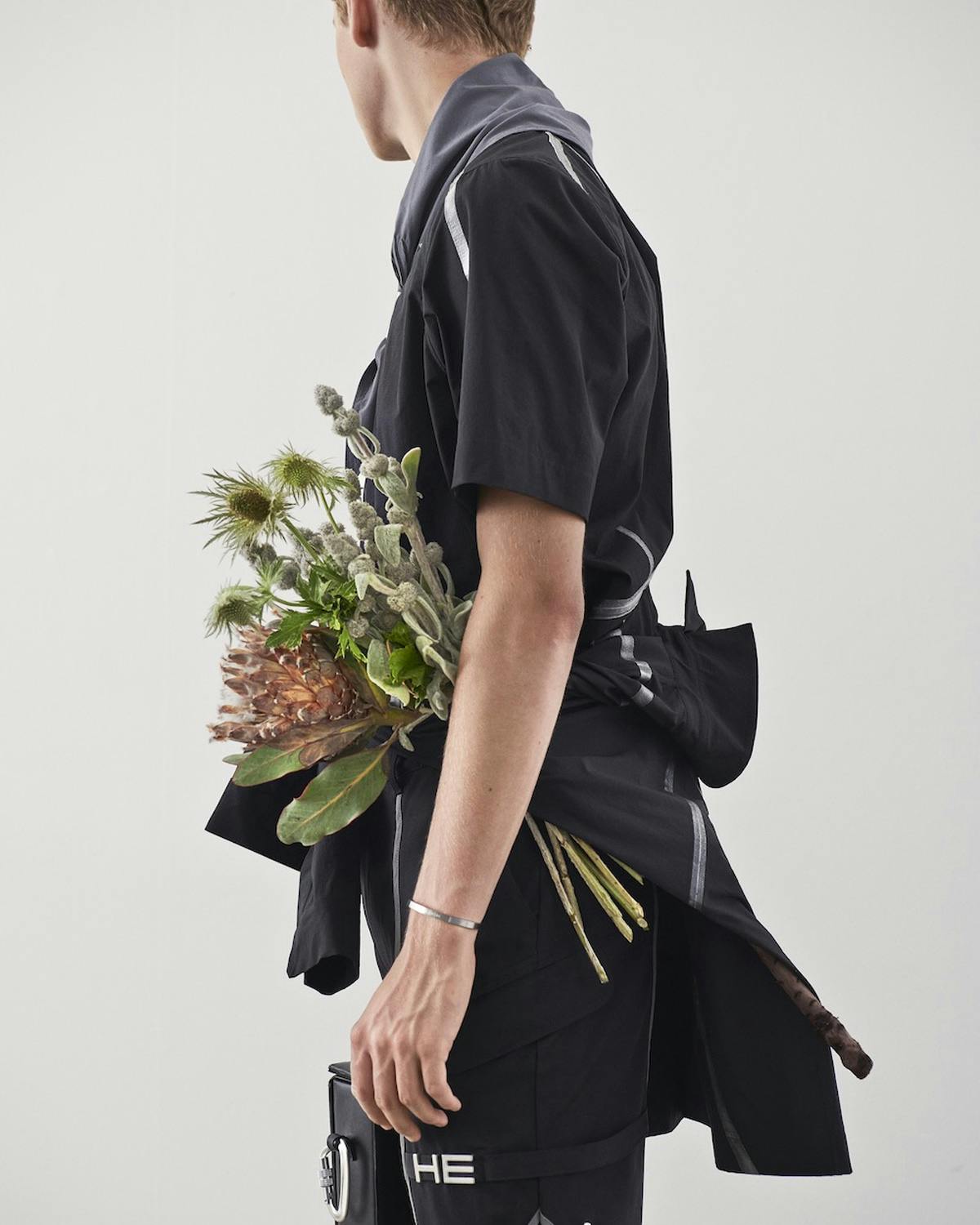 The design duo of two brothers, Julius Juul and Heliot Juul from Copenhagen, teamed up to showcase their first-ever collection in Milan in 2017 under the fashion label HELIOT EMIL™. The innovative Danish clothing brand is synonymous with attention to detail and creative expression.
Each HELIOT EMIL™ item, from outerwear to accessories, features unique detailing, including the use of technical elements such as buckles and carabiners, custom-designed with functionality in mind. Merging style and utility with hardware detailing to create futuristic-looking silhouettes, HELIOT EMIL™ monochromatic looks come with a touch of minimalistic Scandinavian design.
A.A. Spectrum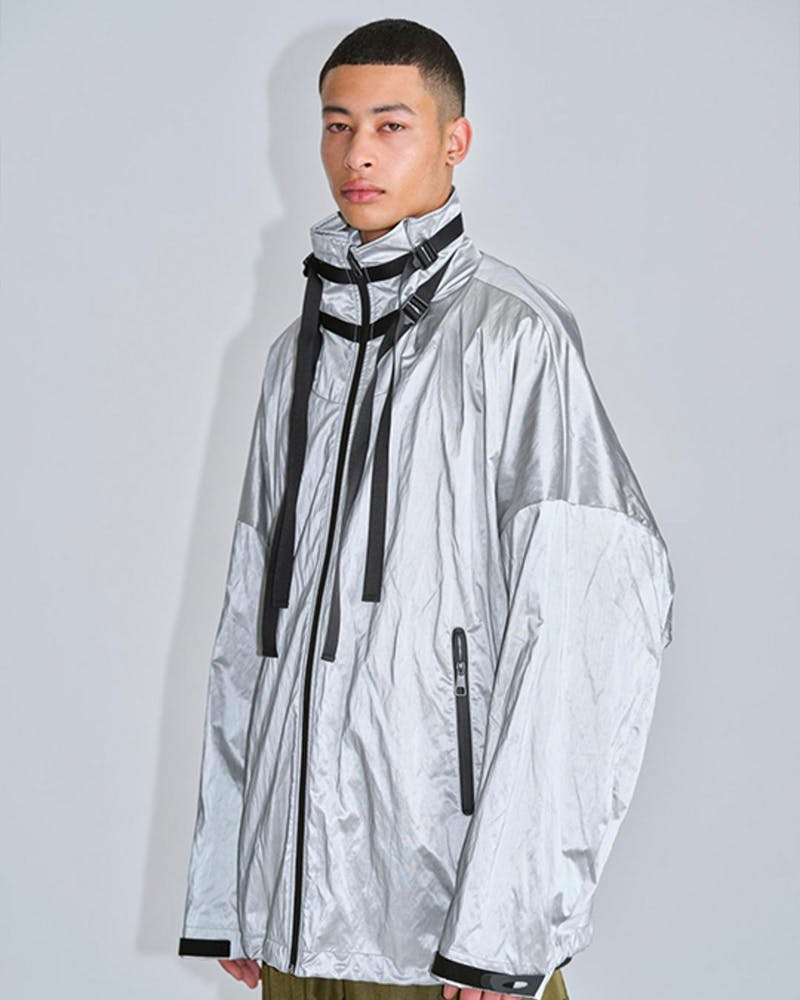 Oversized comfort is one way to describe A.A. Spectrum's designs. Made in Beijing, China, and designed in Copenhagen, Denmark, the Chinese-Danish clothing brand's first collection was launched in August 2016 as a cross-cultural collaboration featuring jackets and outsized puffer coats with buckles and strap detailing.
The brand, primarily focusing on outerwear, offers a wide range of contemporary designs with functionality in mind, utilizing only ethically sourced materials made of high-quality performance fabrics such as down feather and Thinsulate insulation — timeless and made to last. A.A. Spectrum's futuristic loose-fitting silhouettes are perfect for cold urban climates as well as the great outdoors, marrying style with performance.
mfpen
Mfpen is one of the more classic Danish clothing brands with a focus on classic Scandinavian design, characterized by sleek and subtle minimalist normcore vibes with the added element of 90s influence - wide-legged jeans and trousers. Founded by designer Sigurd Bank, mfpen clothing is simple, with silhouettes stripped of all unnecessary detailing. Most of the clothing is made of deadstock fabrics and eco-conscious textiles, whereas the collections also consist of a limited number of items, keeping only a core range to cut down on unsold products at the end of each season.
iso.poetism
ISO.POETISM by designer Tobias Birk Nielsen is a contemporary menswear fashion label founded in Copenhagen in 2014. Nielsen's streetwear-infused collection includes functional clothing and handmade footwear, designed in Copenhagen and manufactured in Italy, that is now stocked in more than 30 countries worldwide.
Whether it's a hike in the mountains or a city stroll, you're good to go for any occasion. From technical outerwear to performance jackets and zip-off trousers, Nielsen's unique approach to design stands out with the use of recycled materials, specific resin treatment dying techniques, and functional elements like adjustable elastic cords and waterproof finishings.