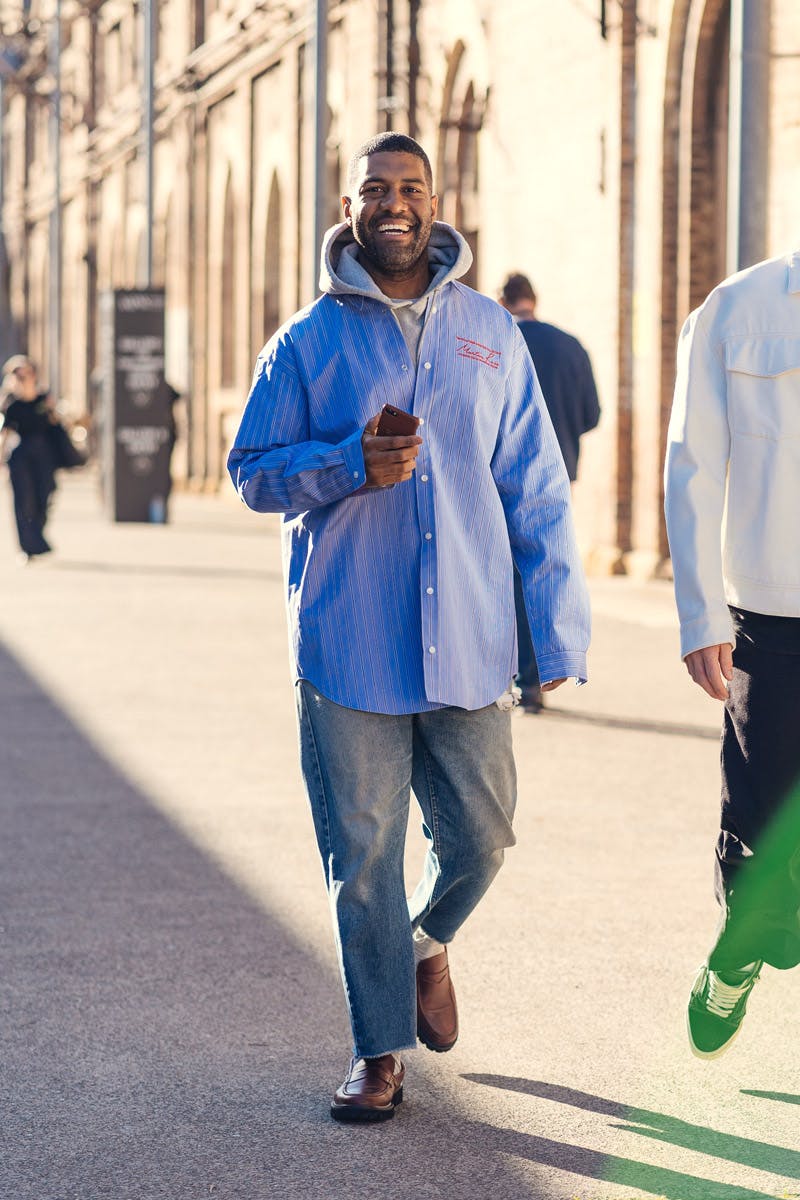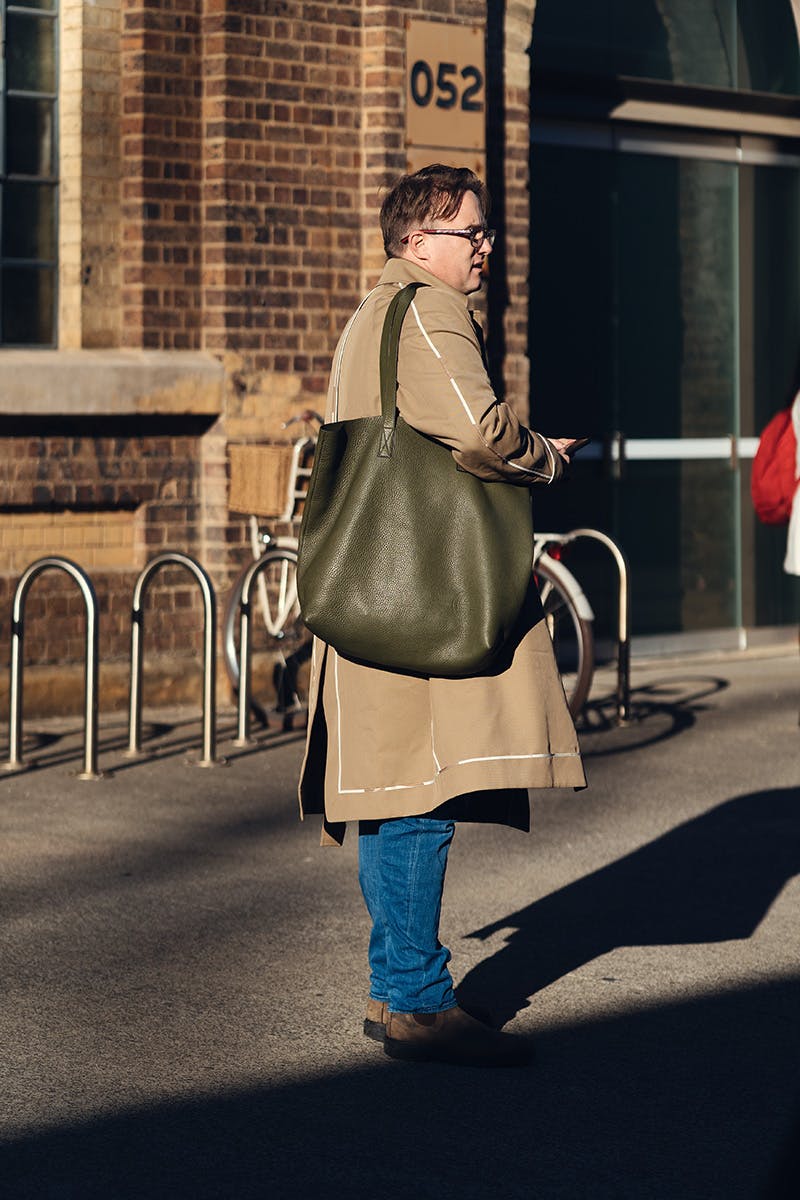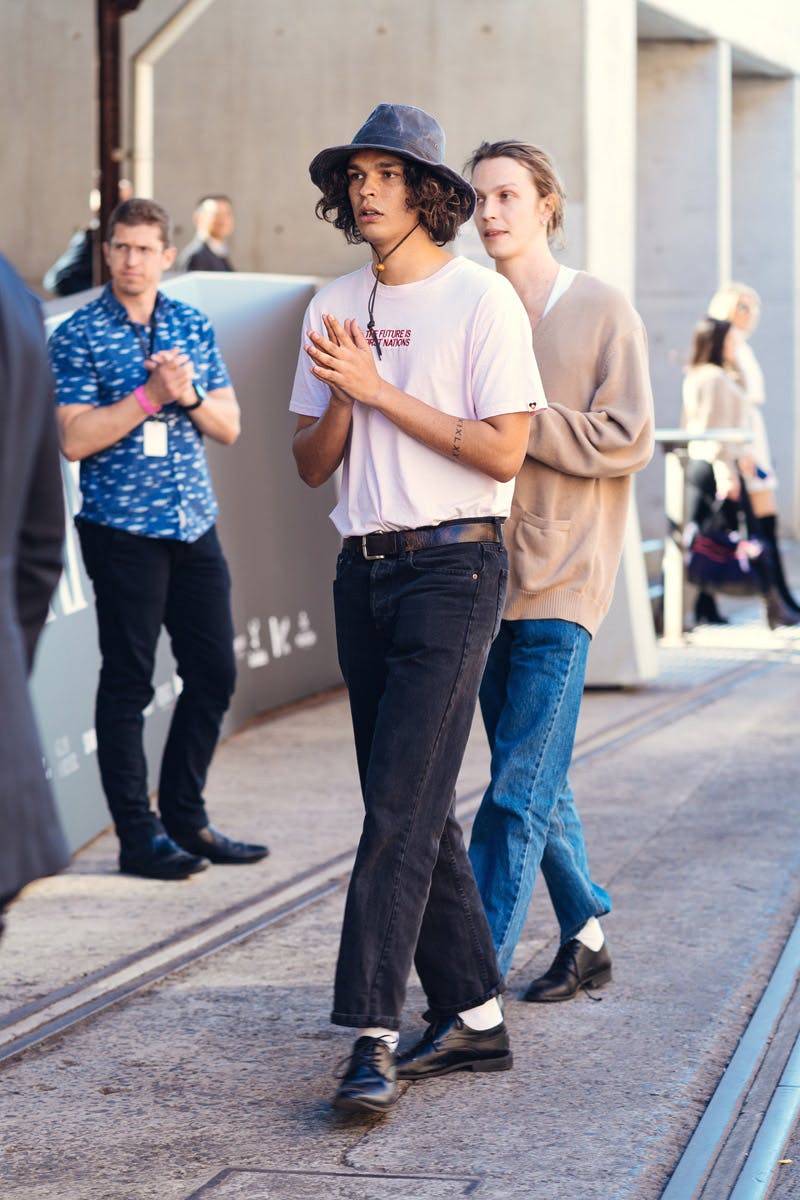 Location: Sydney
Season: 2021
Key Looks: We're feeling the masterful (yet effortless) layering from the distinguished gentleman in slide #2
Editor's Notes: Two years have gone by since the last Afterpay Australian Fashion Week runway was walked. On its return, AFW's runways were back in full force, as were Sydney's most stylish, who stepped out in full-blown fits and blessed us with one of the first street styles in what feels like forever.
Shot by Giuseppe Santamaria, the week's off-runway looks were underpinned by clever layering and Covid-era comfort. Statement-making slouchy suiting, cozy knits, and oversized jackets and coats were draped in autumnal hues. Monochromatic and neutral palettes were prolific — think white-on-cream, black-on-white, and brown-on-brown.
While everyone had their own distinct take on the above, one defining theme was evident throughout the streetstyle shots: statement bags. From Telfar shoppers to print-heavy totes, man purses, and clutches, fashion week goers were in their element when a bag was hanging off their shoulder or clutched in their hands.
The takeaway? This year, it's all about comfort-dressing, subtle color stories, and the small details.