Highsnobiety's Honors Week is a celebration of the women — particularly the trans and BIPOC women — who have pushed our culture forward. This Women's History Month, we've tapped six guest curators to go deep on the issues they care about and to spotlight their favorite women and nonbinary creators. Today, Ayesha A. Siddiqi shares her favorite people to watch right now, featuring Goom Heo, Reyanna Maria, Kali, and Harsha Walia.
Ayesha A. Siddiqi has an uncanny ability to predict what we'll be wearing — years into the future. She prophesied the return of neon tones back in 2017, and when Pantone said the color of 2020 would be "anti-anxiety blue," she somehow knew it would be "Black." From today's "Bush-era redux" mood to our inevitable shift to candy-colored purple hues — Siddiqi always seems to know where we're headed.
While the multi-million dollar trend-forecasting industry triangulates data and past trends to divine the future, Siddiqi takes a more holistic approach, factoring in global forces outside, yet inextricably linked to the fashion industry. Take the humble track-pant, for example. For Siddiqi, this wasn't a "new trend" in the 2000s, but a culture shift she coined "track pant globalism." As she puts it, "a track pant is the single article of clothing as likely to be worn in a refugee camp in Calais, or by a south London DJ, an Asian grandfather on a walk, or a supermodel."
Siddiqi first caught the internet's attention tweeting about Kanye West and jokes that were too rude for Facebook. From there, she ascended to the role of editor in chief at the literary web magazine, The New Inquiry. It was around this time that her predictive power began to shine.
What has set her apart from other trend forecasters is her understanding of fashion's place within a political and cultural context. Rather than seeing a neon- explosion as the presumptive successor to a pastel craze, she linked construction worker color palettes to the over-development of our cities.
By paying attention to unexpected, causal relationships and looking at how patterns relate to bigger global forces, Siddiqi has become invaluable to brands and companies. In celebration of Honors Week, we asked Siddiqi to turn her powers of prophecy to the creators and changemakers that we can expect big things from in the future.
Scroll down to discover more about breakout designer Goom Heo, the creator of Tiktok's catchiest earworm, Reyanna Maria, up-and-coming rapper Kali, and author and activist, Harsha Walia.
Goom Heo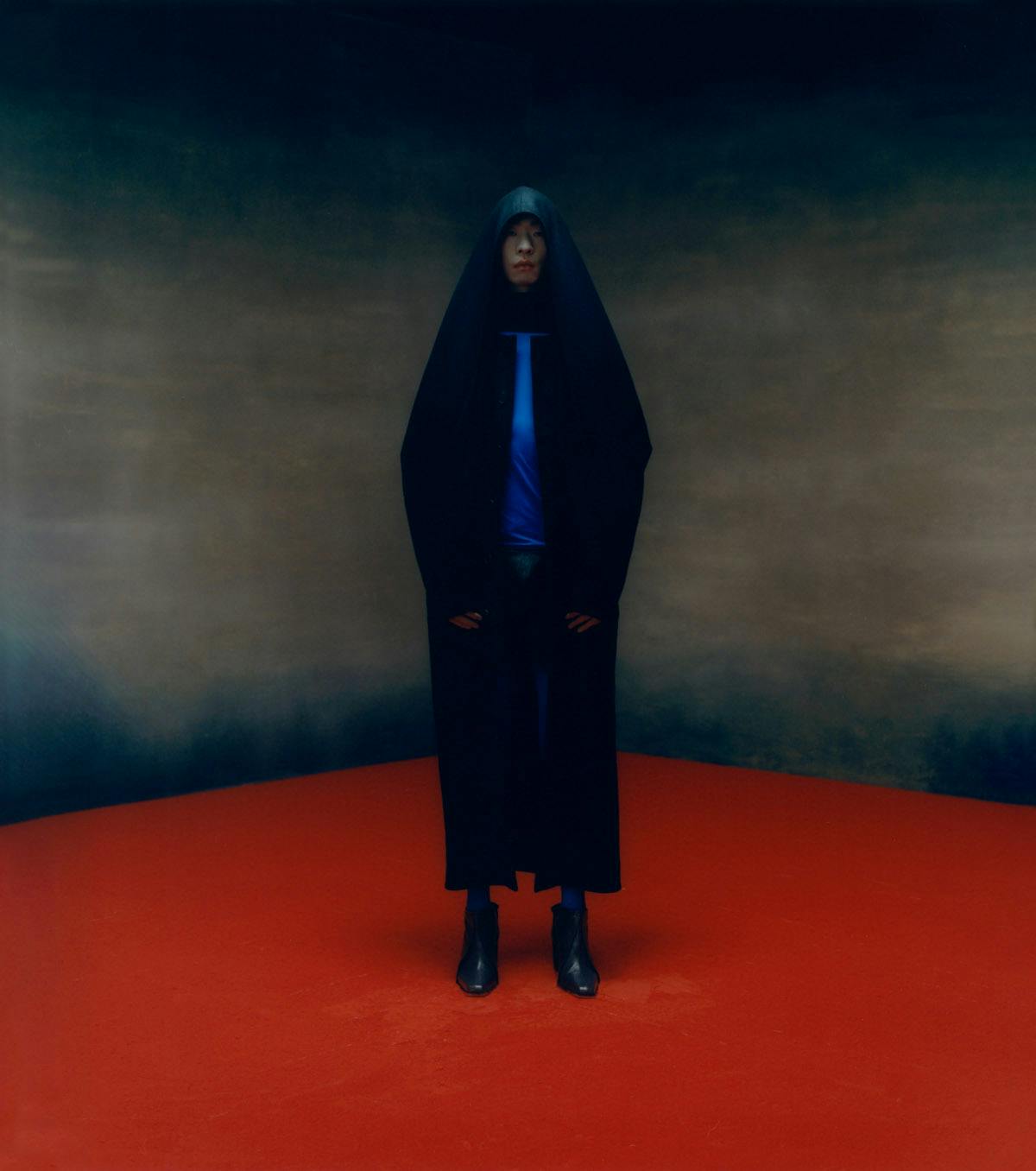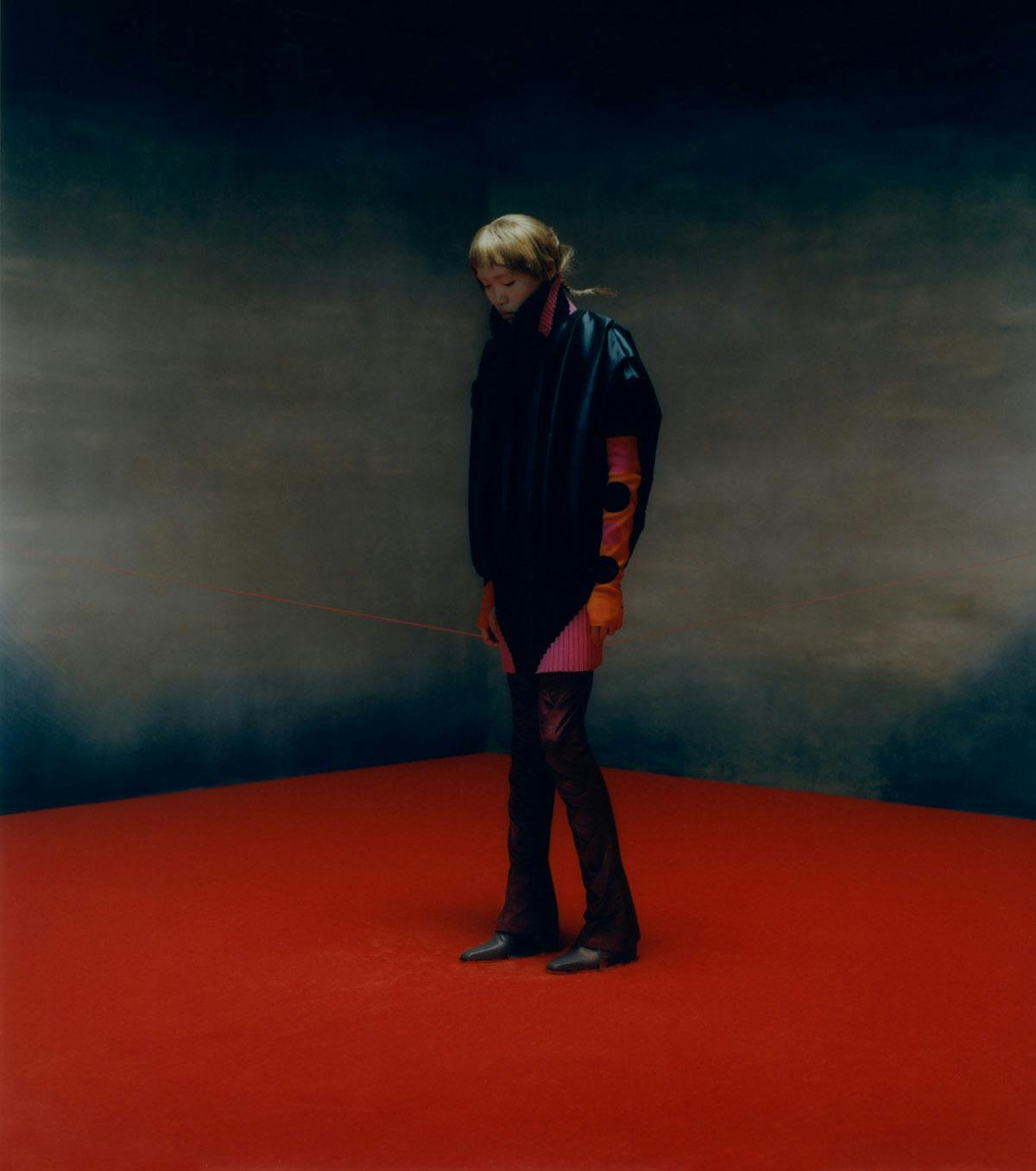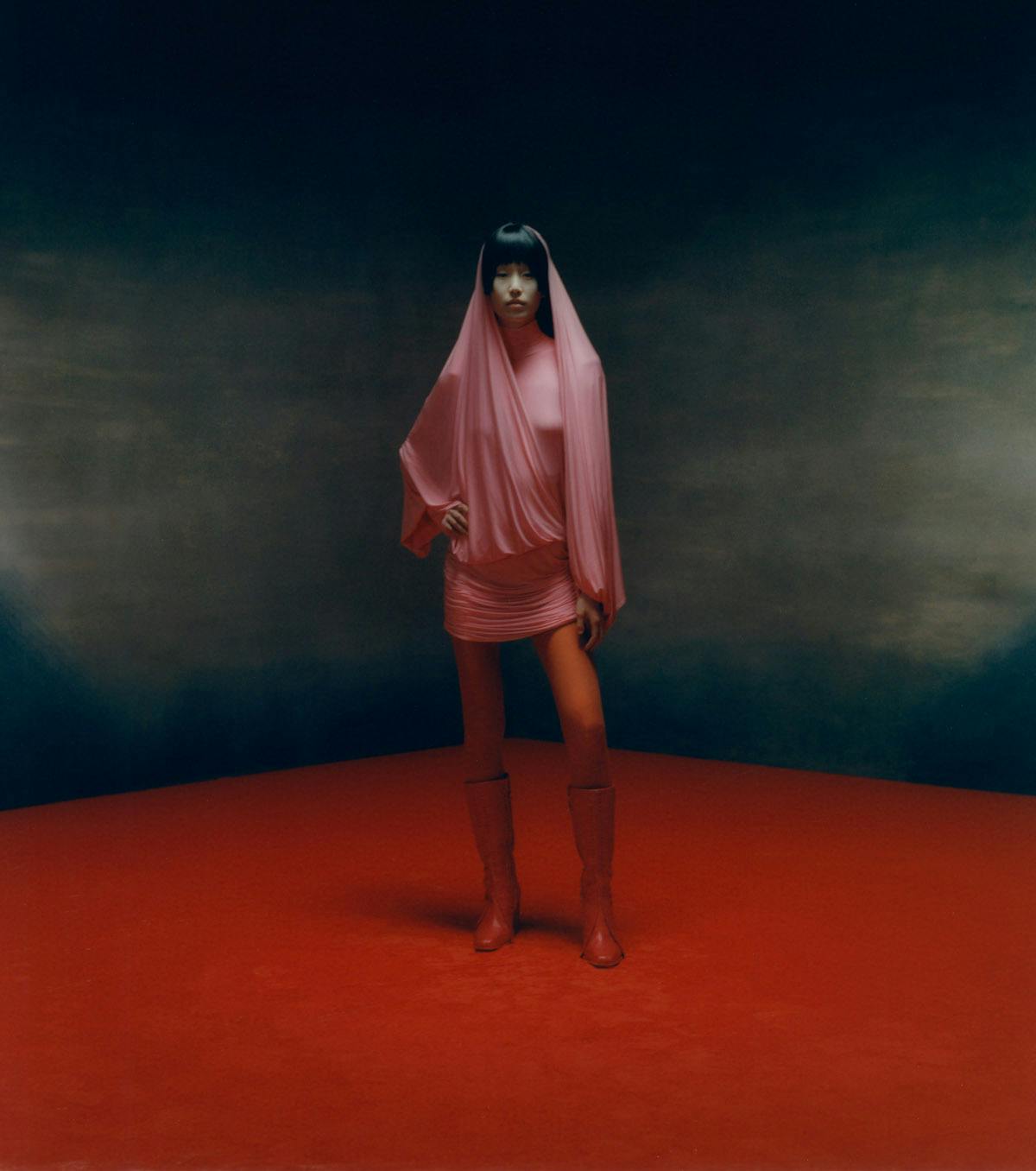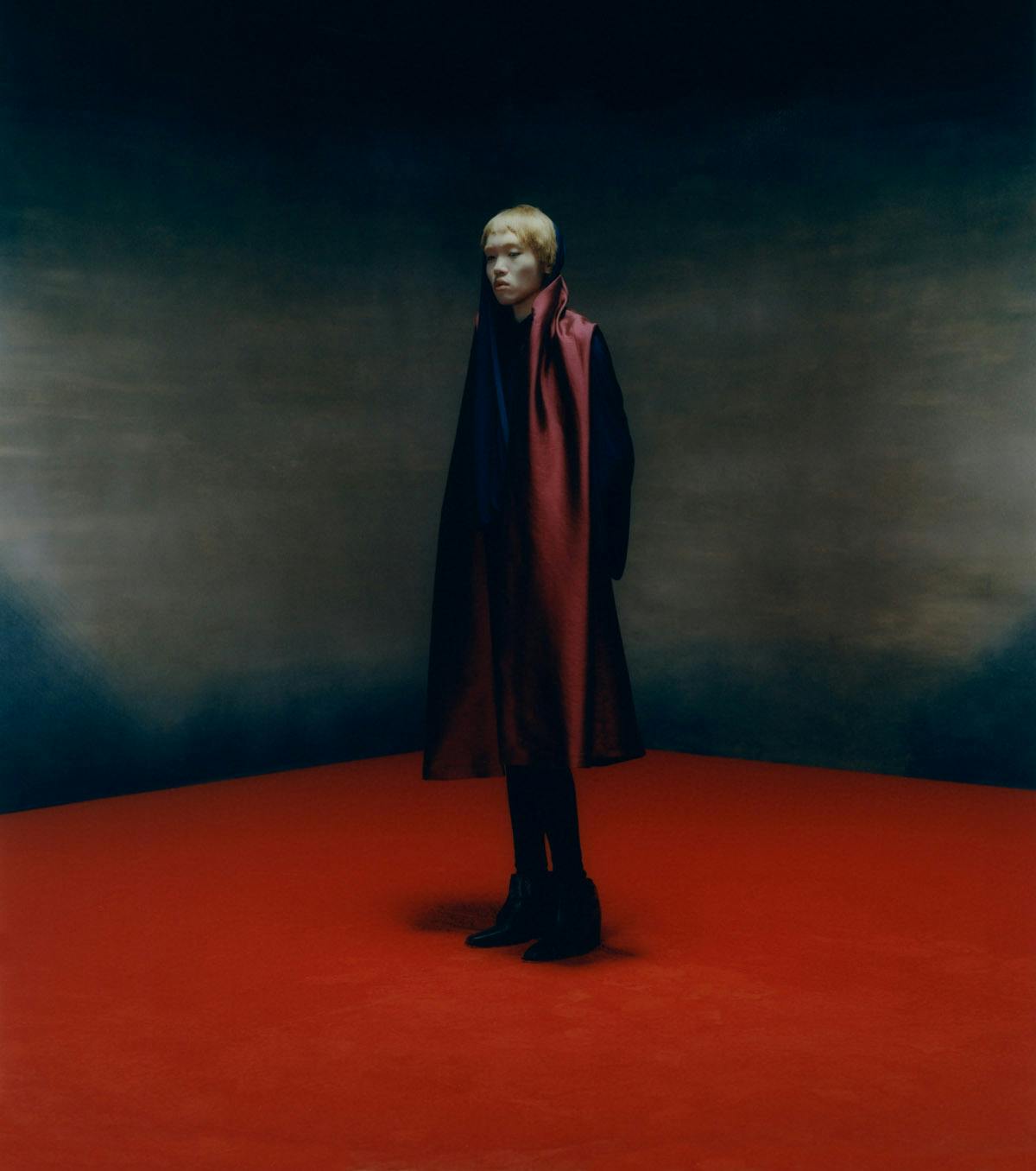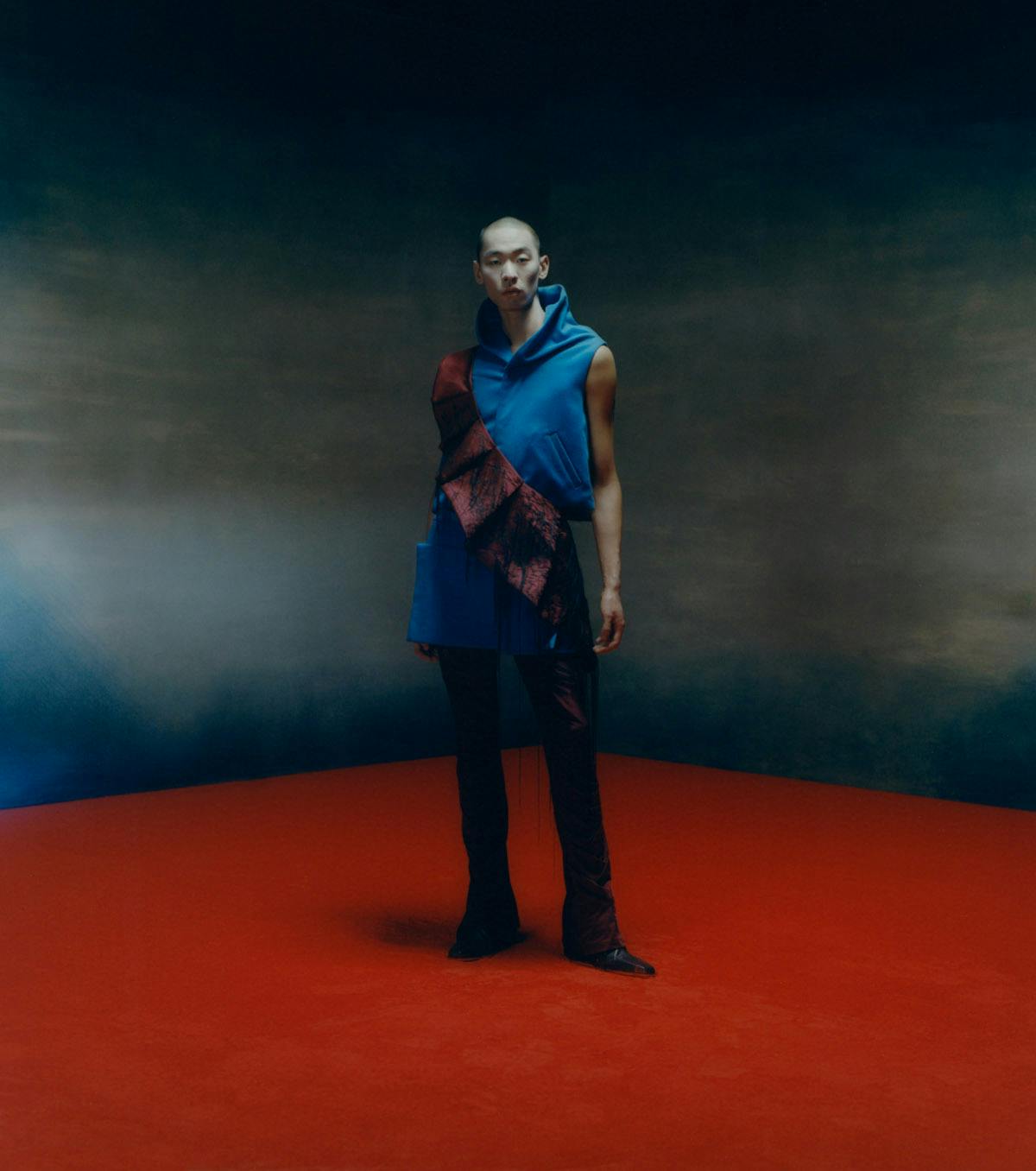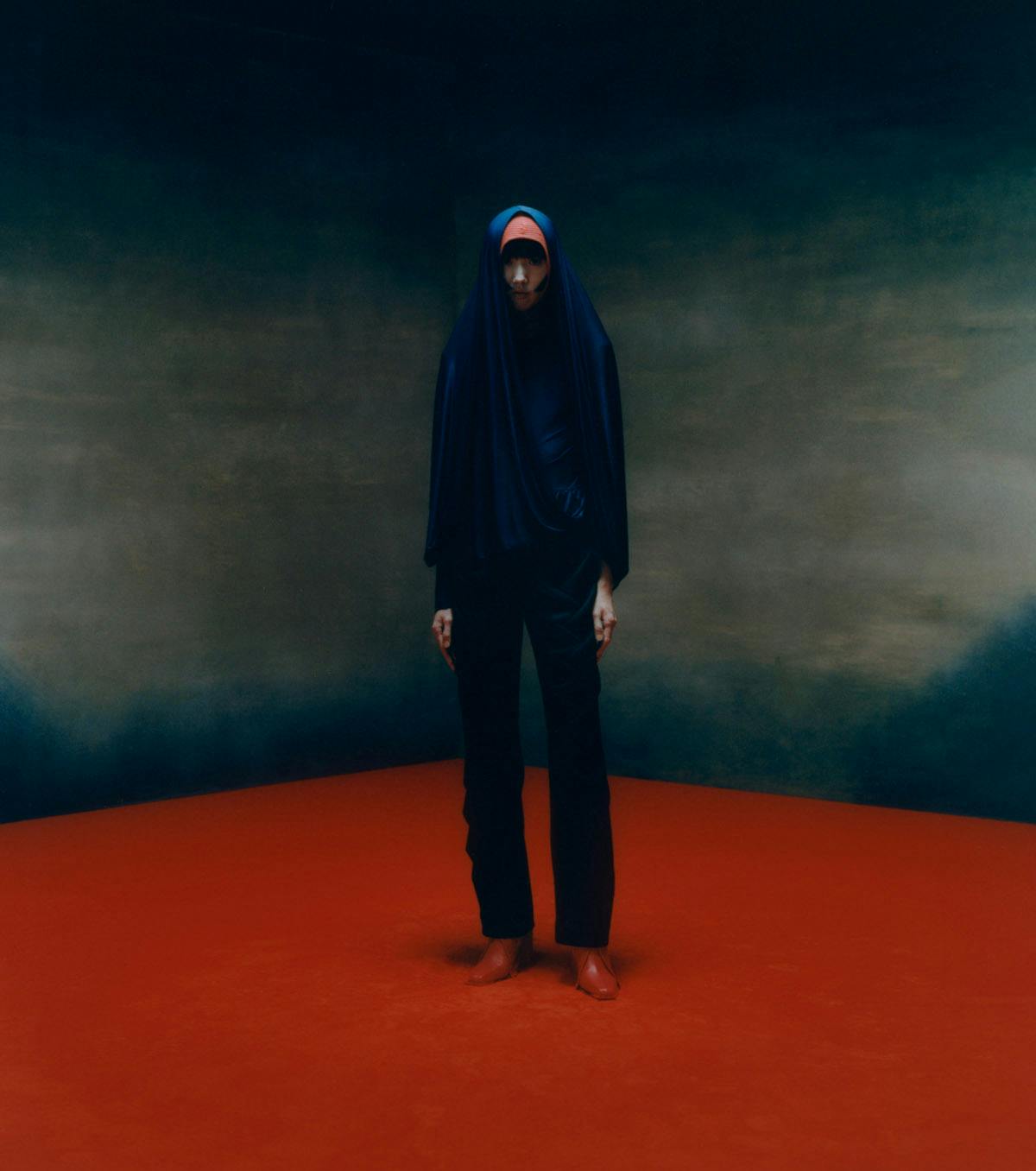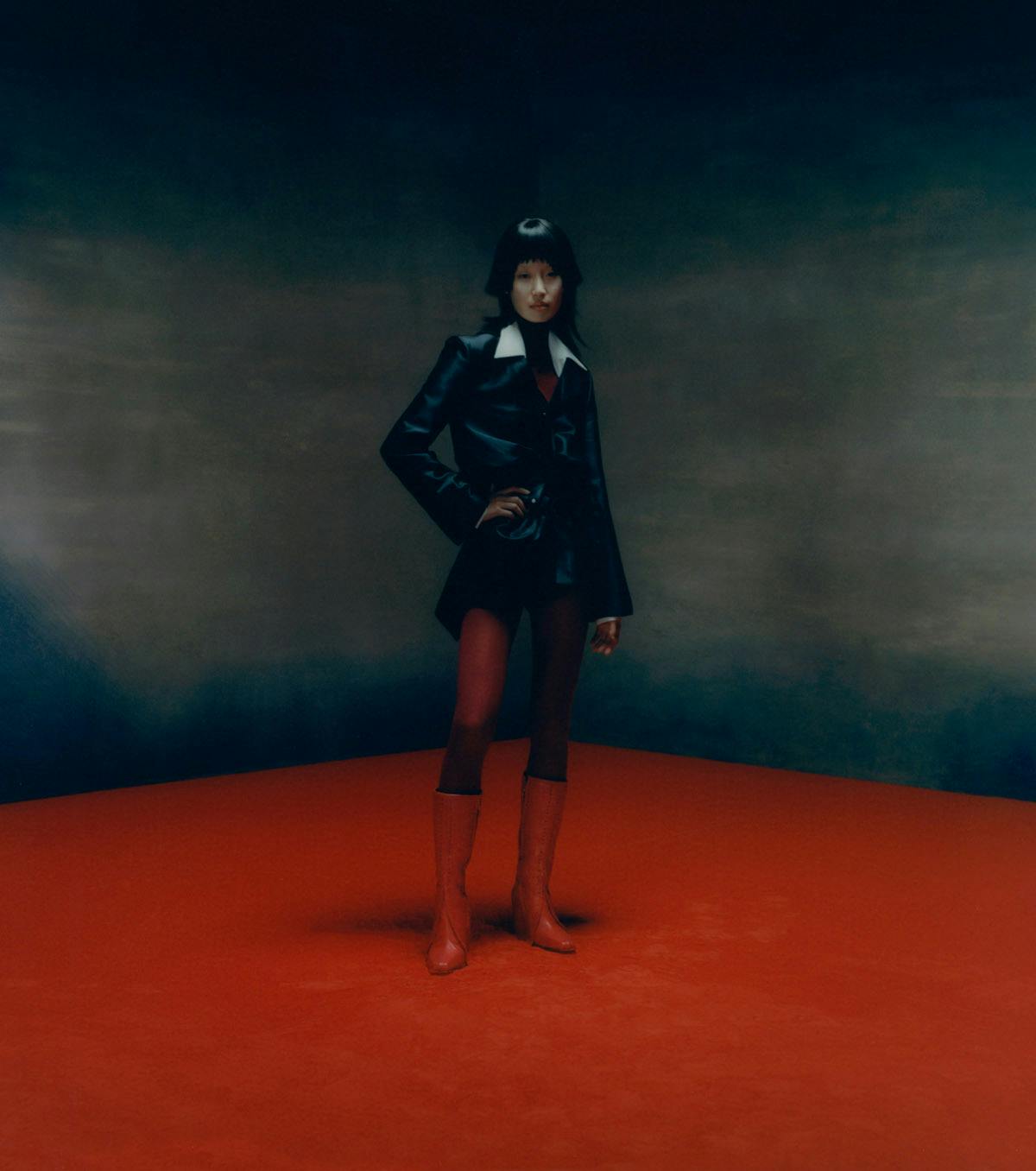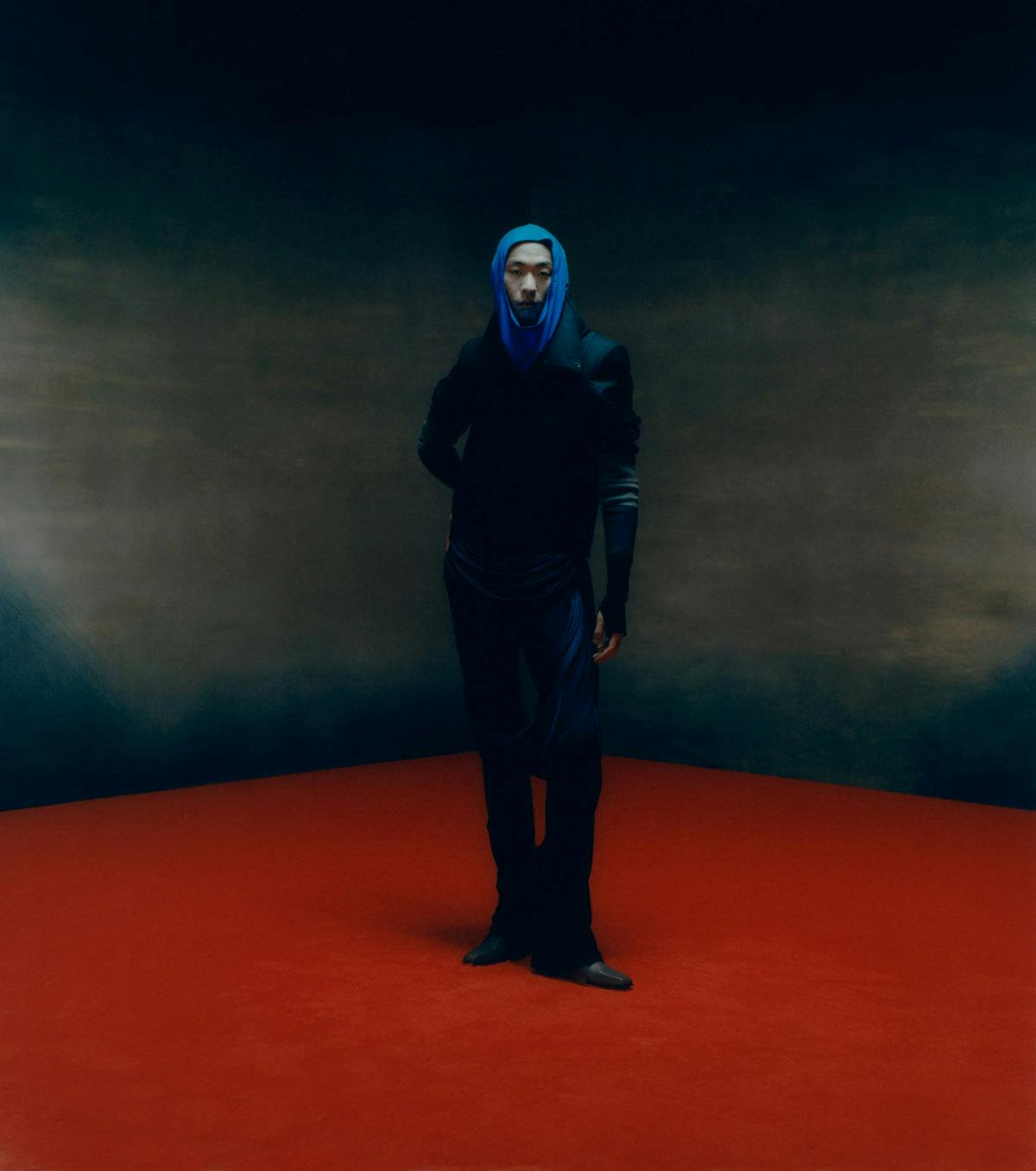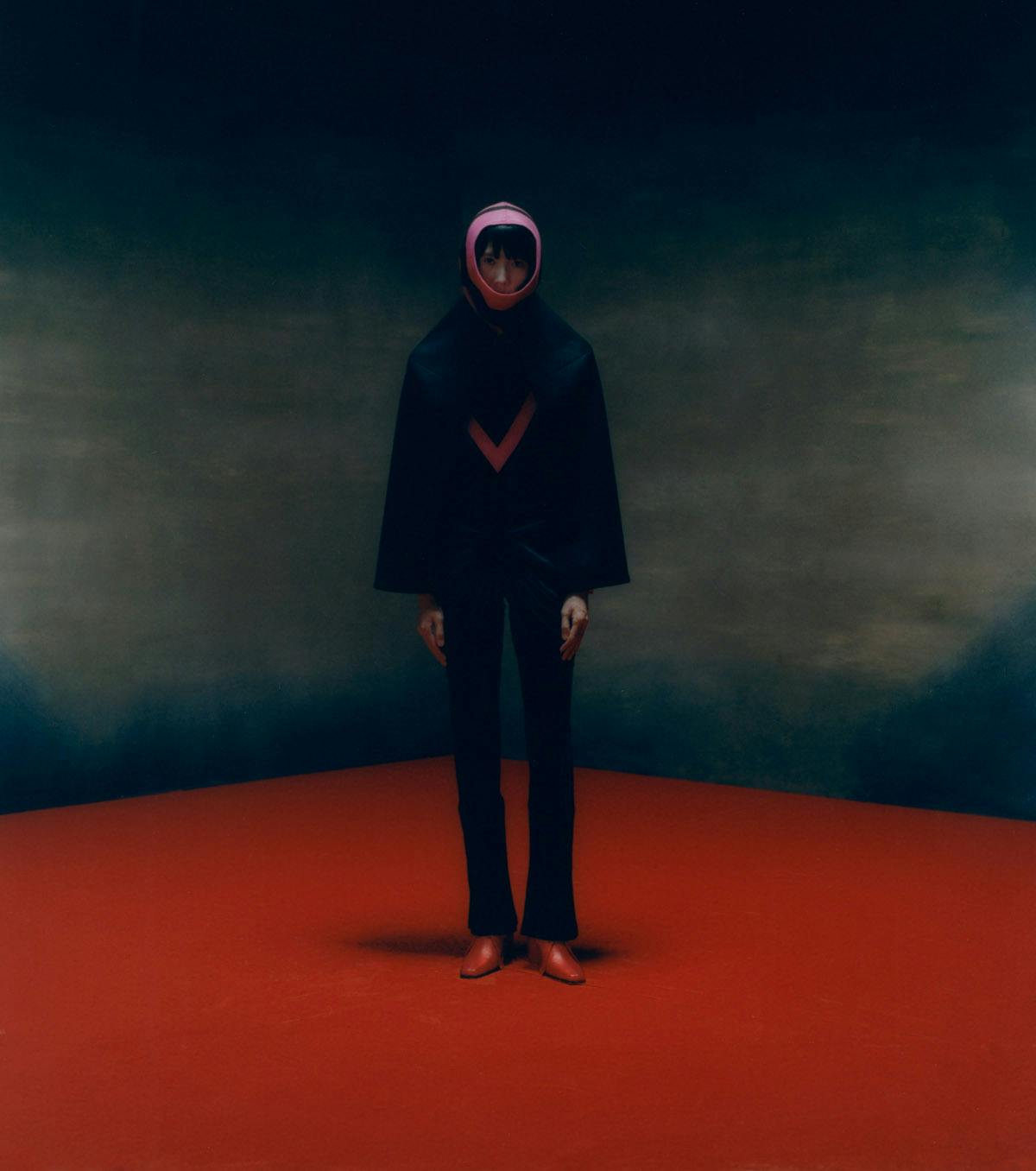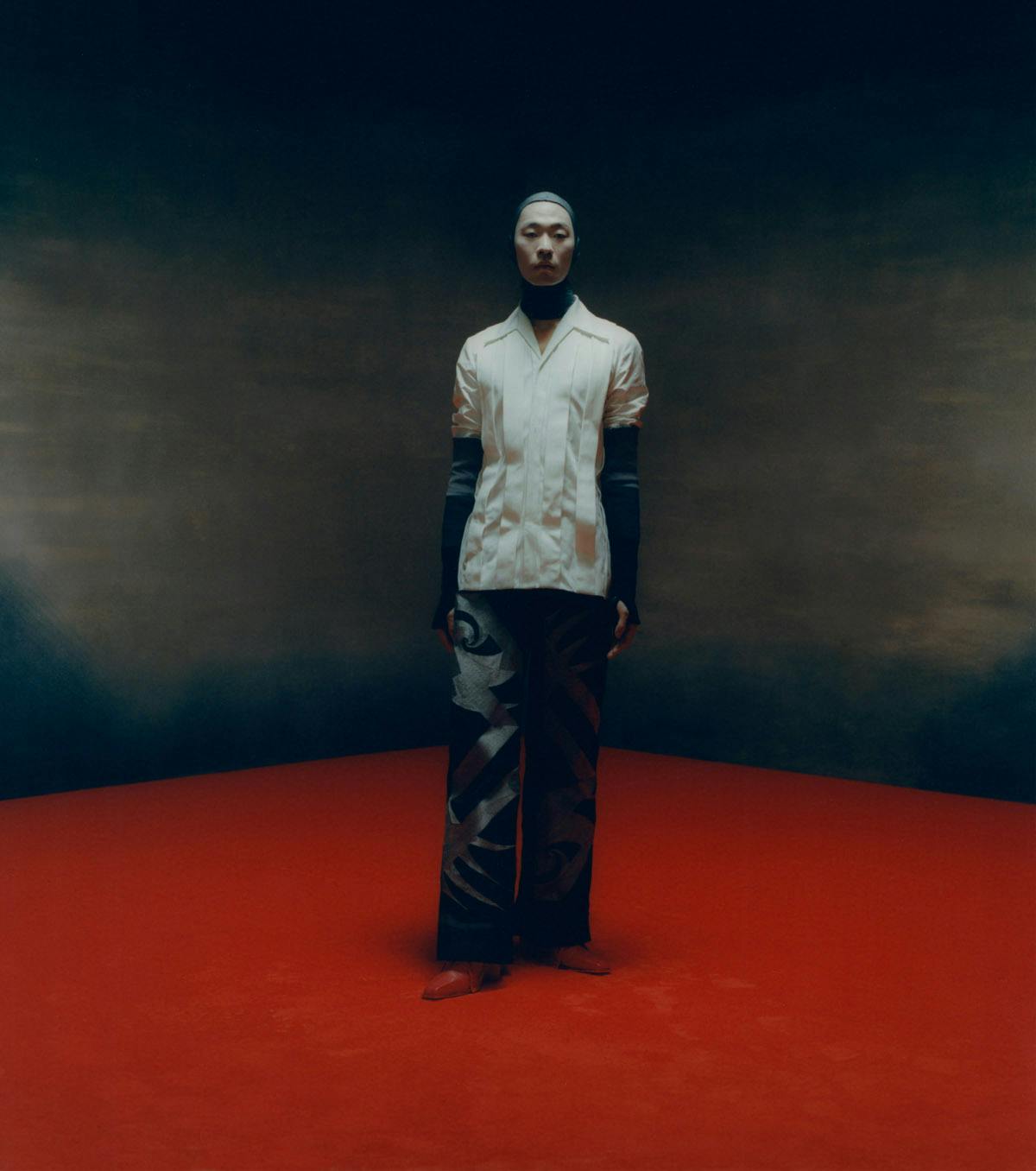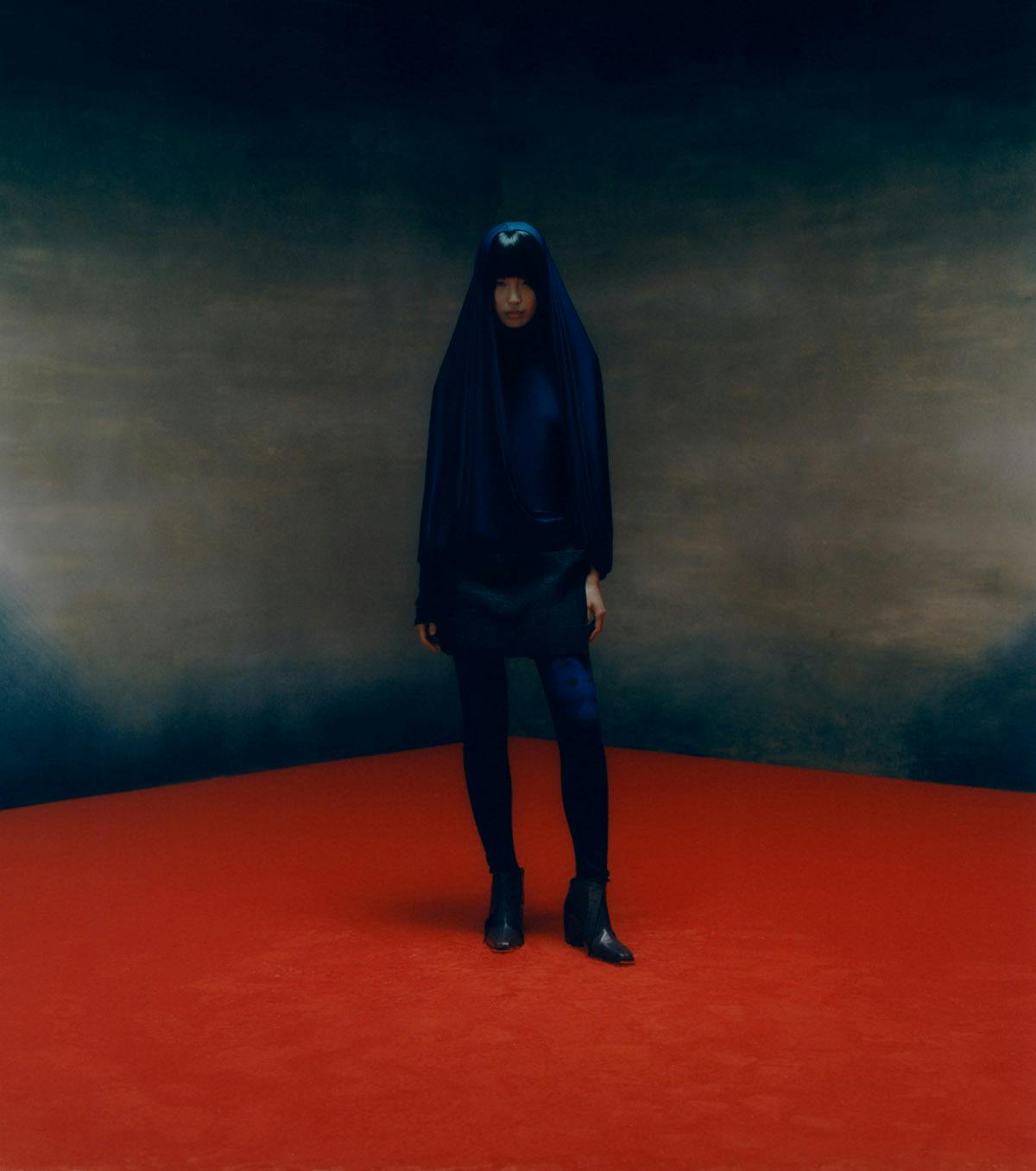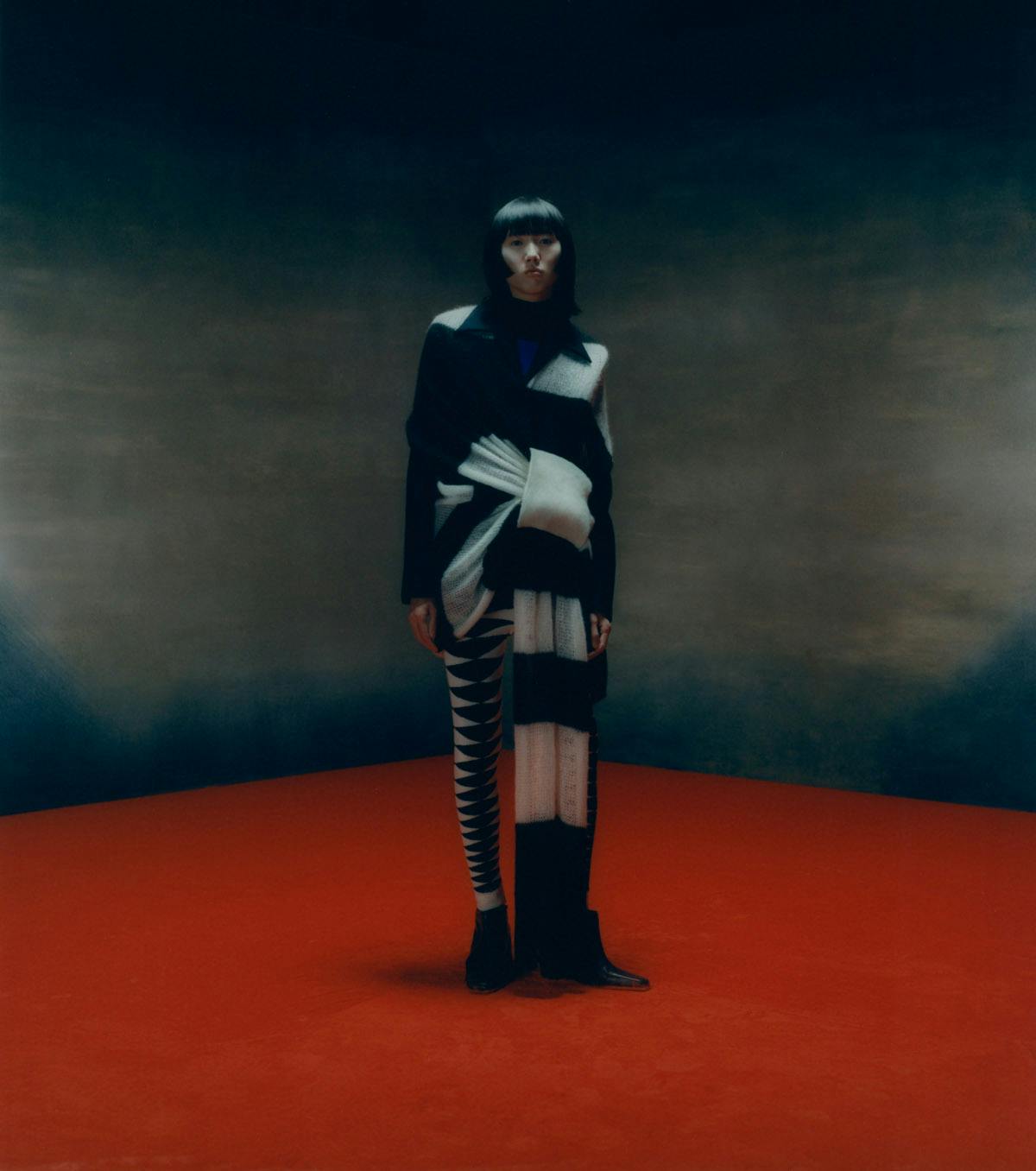 First off — Siddiqi named Korean designer Goom Heo as one of her creators to watch — and for good reason. "Her AW21 collection was among my favorites for how, in my view, it captured the potential post-covid style sensibility," she explains. "They were clothes for people who may emerge both softened and flinty, wanting to remain slightly swaddled but still bold and intentionally dressed."
Goom grew up in Jinju, South Korea before moving to London to kickstart her design career at Central Saint Martins. Heo tells Highsnobiety, "While I grew up in rural Korea, but I also spent one year of high school in a super small town in Illinois." This period would prove hugely important to the inquisitive approach she would bring to her degree at Central Saint Martins and her later design work.
"I didn't have any background in art or fashion but not knowing of this world made it more interesting as I'd never done it before," she explained. "Every day I was learning, seeing new things and it was full of excitement." Her curious, subversive aesthetic won her  L'Oréal Professionnel Creative Awards with both her BA and MA, and earned her a reputation as one of the most imaginative new designers on the scene.
It's easy to see why Siddiqi feels Heo captures the current mood. Her recent Fashion East collection was horror-themed. "For me, it's not about a specific horror or ghost story, but rather the experience of building the anticipation that horror genres create," she says. "The not knowing what to expect and the imagination amplifying that experience in a way of the current situation, what was going around us during lockdown, the present state of the world and the uncertainty about things."
Heo's futuristic collections are for "anyone who dares." "Even though I categorize my brand as Menswear, I always design for a person/character, not a specific gender." For her AW21 season, she explains, "I wanted to bring the woman into the collection to show how I see women within my world, so I hope people enjoy my vision."
Reyanna Maria, Singer
Brace yourselves, this is a TikTok fairytale with a happy ending – or perhaps the plot of a Disney Channel movie... if those were still a thing.
It all started when producer Kato On The Track shared a video of himself creating a beat on TikTok. Then the 19-year-old Reyanna Maria hopped on the beat as part of a duet challenge. Clutching her headphones, the Melbourne-based singer delivered slick lyrics and an irresistible hook over the 808-heavy instrumental.
The sound clip – dubbed "So Pretty" – exploded garnering over 20 million views and inspiring over 1.5 million TikTok users to record their own clips. And guess who stumbled on the video? Tyga. The rapper sent it to Steven Victor – you know, the exec behind the success of Pop Smoke, nbd – who immediately signed Reyanna to his label Victor Victor Worldwide.
Reyanna Maria is the face of a new league of home-grown artists who are using social media to take the reigns of their careers and cultivating their presence in the music industry on their own terms. "["So Pretty"] opened all of these doors for me," Reyanna explained. "I'd been waiting and knocking on the door for ages. It means a lot to me, because it's how I started my career." The singer is now working on her debut EP.
Kali, rapper
If you haven't heard of Kali, ask the nearest teen to finish the line "He wanna pop out…" They'll almost certainly respond with "I wanna rock out" – the indelible opening line from her breakout song "Do a Bitch."
Her burgeoning career is a Gen Z dream come true, starting in November 2020 when she posted a snippet of the track on TikTok. Next it blew up nearly overnight, showing up officially in almost 400,000 videos. It's even bigger on Spotify where it's been played over 5 million times and her music video on youtube now boasts over a million views.
The track had all the keys for a viral hit, a booming beat, nimble shit-talking, and then there's Kali herself who exudes star power. It wasn't long before the song took off and had everyone from Rico Nasty to Charli D'Amelio mouthing the words – down to her "Kaliii" adlib. The song became an anthem for makeup transitions, fancams, selfie videos, and basically any moment for girls to unashamedly feel themselves. If "stunt on these hoes" was a sound, this would be it.
But Kali is more than a TikTok sensation. In times when virality is a currency quickly spent, Kali has what it takes for longevity in the rap game and that's raw unfiltered talent. She proved herself on her debut album This Why They Mad Now, which she released independently in January 2021. Across 7 tracks of what she calls "gangsta pretty bitch music," Kali proved she has the chops to join the ranks of Cardi B, Flo Milli, Saweetie, Doja Cat, and all the other women proving that the rap game isn't a boy's club anymore.
Harsha Walia, Activist & Author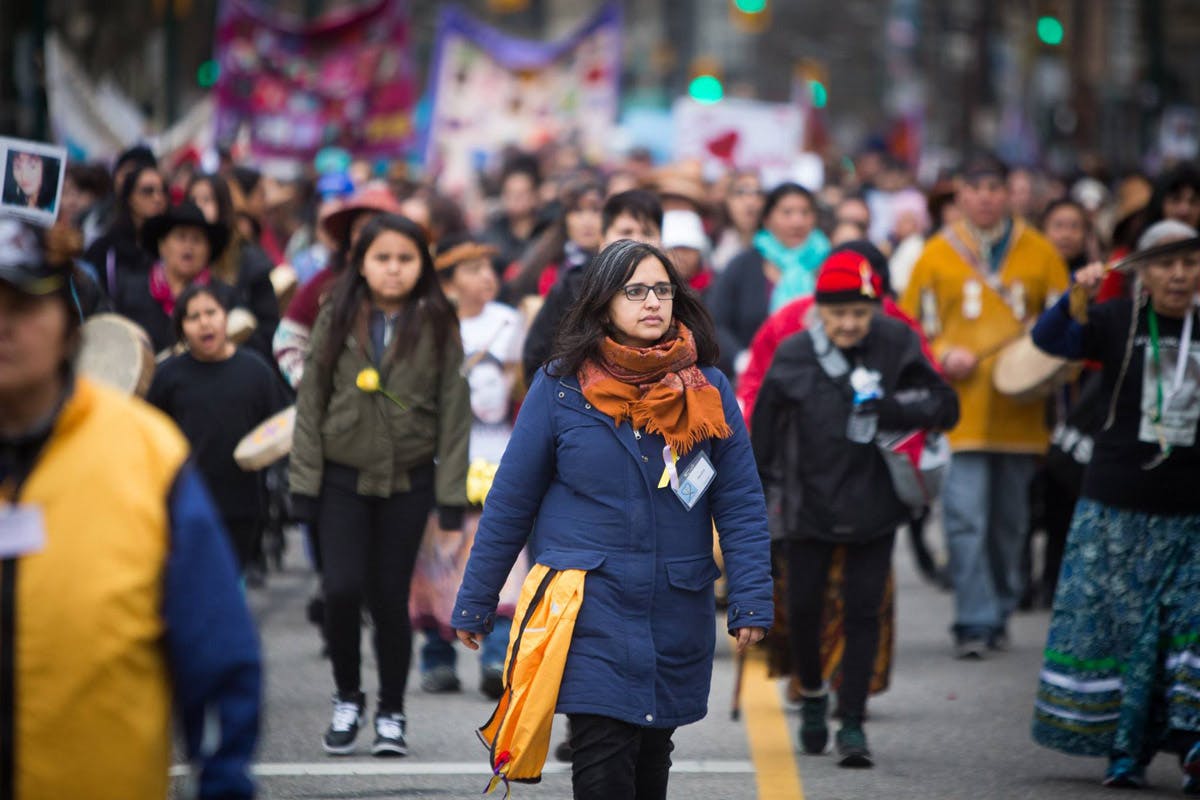 Harsha Walia is one of Canada's most effective organizers. In 2001, she co-founded one of the country's most powerful anti-colonial, anti-racist, and anti-capitalist migrant justice movements, No One Is Illegal (NOII), and is known for her organizing work around the February 14th Women's Memorial March Committee, the Downtown Eastside Women's Centre, and several Downtown Eastside housing justice coalitions.
She is also the foremost expert on the tension between human rights and border enforcement. As part of Highsnobiety's Honors Week, Ayesha Siddiqi spoke to Walia about the real crisis at the border, and how we should address it, as well as her new book Border and Rule: Global Migration, Capitalism, and the Rise of Racist Nationalism. 
In their conversation, Walia offers a vital critique of how we think about borders themselves, how we use words like "migrant," and how dystopic technologies are being weaponized against displaced people. Walia also talks about the development of citizenship as a "luxury commodity."
"A lot of times people point out the contradiction that capital moves so freely across borders and people don't," says Walia, "well, that's not actually true." In fact, there is a lot of movement. "If you have an American passport you have mobility across the planet, generally speaking, visa-free access to most countries in the world."
Siddiqi's conversation with Walia is a great primer for understanding the recent rise of statelessness across the world, and why for some, the border is always open, while for others, they remain closed. Read their full conversation here, and check out Walia's book below.