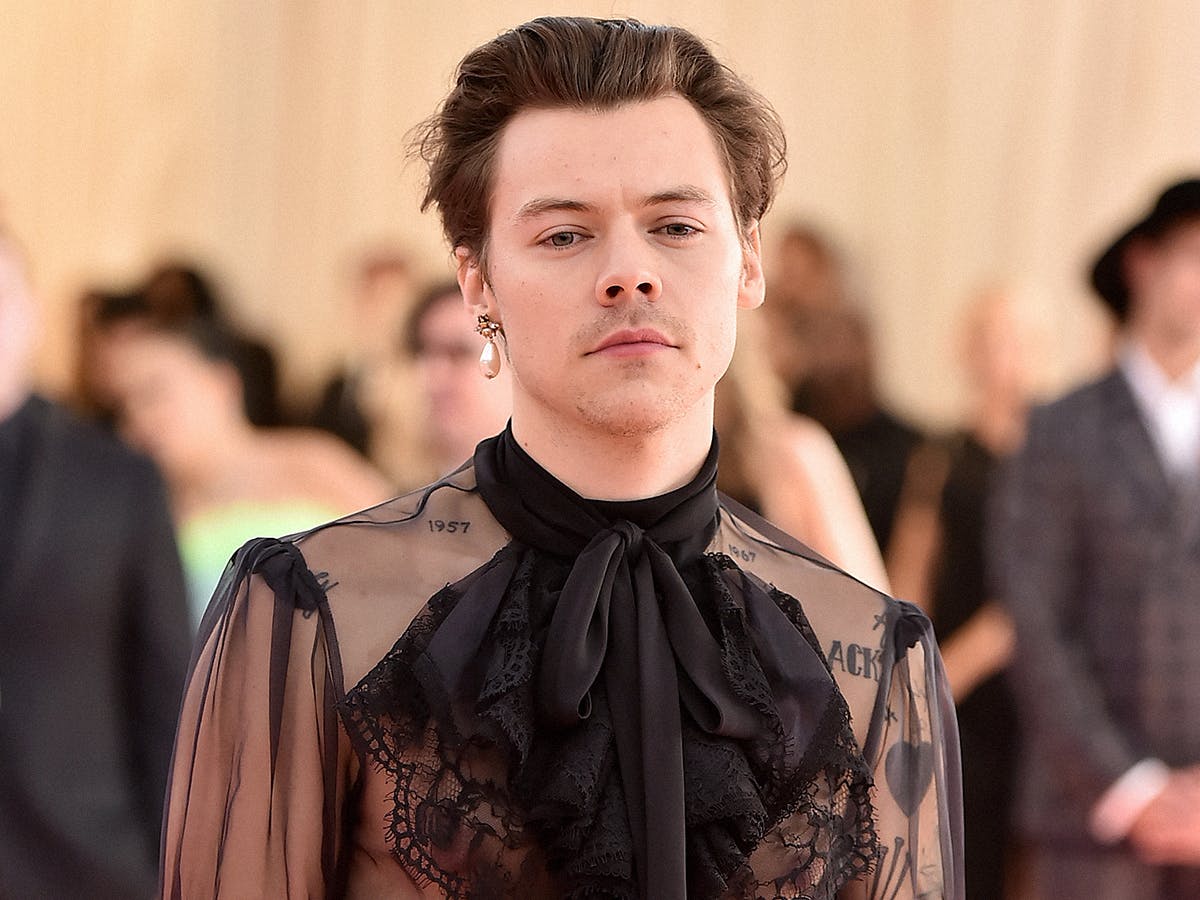 "Balletcore" has become one of the biggest fashion trends of the year. Pinterest reported a 1,566% increase in search volume for the term since the beginning of 2022, while the hashtag has garnered over 23 million views on TikTok. But what exactly is it?
Heavily inspired by early 2010s ballet style, the trend embraces femininity but is also grounded in sportswear, and has been hailed as the next evolution of athleisure. Instead of tutus and pointe shoes, it favors bodysuits, leggings, leg warmers, and wrap tops and skirts as a refined take on activewear.
Miu Miu's FW22 collection confirmed the look is more than a TikTok microtrend. And this time around, it's much more inclusive. Adopters of balletcore have made space for all types of bodies, not just the thin and white ideal that ballet has become synonymous with. Meanwhile, menswear's adoption of balletic style, particularly ballet shoes, is helping to challenge the norms of how men can dress.
Origins of Ballet Style
Ballet's delicate embrace with fashion dates back nearly 200 years when dancer Marie Taglioni — credited as the first ballerina to dance en pointe — helped establish the archetypal image of the ballerina, with her fitted bodice and diaphanous tulle skirt. Then in the early 20th Century, the Ballets Russes' groundbreaking artistic collaborations brought balletomania to the western world and solidified the aesthetic in women's fashion.
It was in 1941 that ballet went mainstream when the humble ballet slipper reached the masses after Harper's Bazaar editor Diana Vreeland circumvented wartime restrictions by introducing them as streetwear. Designer Claire McCardell took Vreeland's vision up a notch when she commissioned shoemaker Salvatore Capezio to make the slippers in fabrics matching her designs.
Since then, brands from Dior to Chanel have brought balletic influences to women's high fashion, and despite going in and out of vogue, the industry's fascination with the dance form hasn't wavered. Heavily female-coded, ballet didn't have much of a connection to menswear — until now.
The New Balletcore
In the present day, ballet style has truly come full circle. A revival of early 2010s tumblr aesthetics that were heavily inspired by Natalie Portman as Nina Sayers in Black Swan, balletcore is less focused on frou-frou and more on fitness. Instead of formal costuming, the trend leans into dancers' rehearsal attire such as leotards, wrap garments, deep necklines, leg warmers, ribbons, and even Ugg boots, with a strong focus on layering.
This casual approach is both the next development of athleisure as well as a natural reaction to pandemic dressing. After two years of sitting in sweats on the couch, balletcore is delivering the glamor we've been craving without compromising on comfort.
The trend runs parallel to the huge popularity of "balletok," where professional ballet dancers around the world, both male and female, share the minutiae of their work on TikTok. Ballet's ubiquity on social media, both as a fashion trend and behind the scenes of dancers' lives, has helped to blow open the gates of the traditionally elitist artform and shake up its image.
On the runway, Miu Miu's most recent collection is the most prominent example of the ballet trend. A neutral palette of white, navy, and grey fused balletic elements with tennis staples that resulted in a modern take on sportswear.
Meanwhile, designers Simone Rocha and Molly Goddard — who've built their brands on ballet silhouettes — have an edgier approach. Upending the classics of ballet wear, both labels are known for oversized, deconstructed dresses that are juxtaposed with conventionally masculine details, or in Goddard's case, literally made to fit men. Her Albie ballet pumps — which come in both women's and men's sizes — made an impact recently when Harry Styles donned them on the cover of his new album, Harry's House. Dressed head-to-toe in custom Goddard, Styles didn't shy away from leaning into the feminine aesthetic as he also wore one of the designer's signature smock blouses.
The most noteworthy element of balletcore today is its advocacy of positive body image and diversity. Fashion influencers who've adopted the trend on TikTok are showing how it can work for everyone, including people of color and plus-size women — groups that the ballet world has historically shunned. This necessary representation is helping to shift perspectives away from ballet's white gatekeeping, encouraging new interpretations of gender norms and body positivity around the artform.
Femme Footwear for All
While Goddard's pumps are making waves, she's far from the only designer putting men in ballet shoes. The last few years have seen a number of men's lines jump on the trend, including those of Dries Van Noten, Lanvin, Jil Sander, Bode, Wales Bonner, and E. Tautz to name a few. Styles range from inconspicuous leather slippers to shiny, square-toe dress shoes, with some bearing accouterments like ankle straps. One universal feature, however, is a relatively high vamp, making the men's ballet flat closer to a dress shoe, such as a loafer, than you might realize.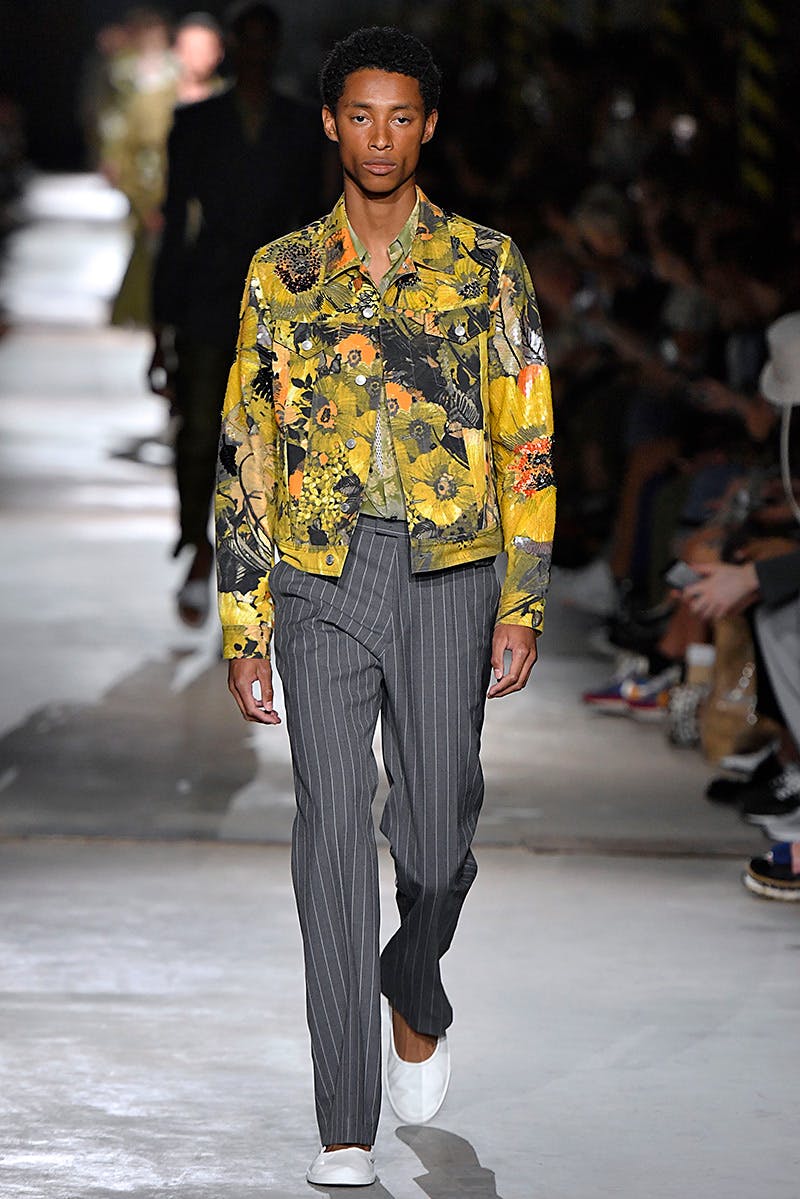 To no one's surprise, Comme des Garcons was a slippered foot ahead of the rest when it released ballet shoes-cum-Mary Janes in its SS99 Homme Plus collection. A relation of the ballet flat, the Mary Jane is also currently having a moment in menswear. Brands including Gucci, Fendi, Martin Margiela, and JW Anderson have dropped versions of the T-bar shoe, while Styles and Tyler, the Creator have backed the look. Both the ballet shoe and Mary Jane have crept into streetwear as well, with Telfar's Converse collaboration from 2021 an example of how traditionally female footwear can be reinterpreted as unisex sneakers.
It's worth noting that while men's ballet shoes might seem avant-garde, various cultures around the world have similar footwear styles for men, especially traditional silhouettes that follow the same open instep, closed toe principle. These include Korean hye, Chinese martial arts slippers, and zapatillas worn by Spanish bullfighters, among others.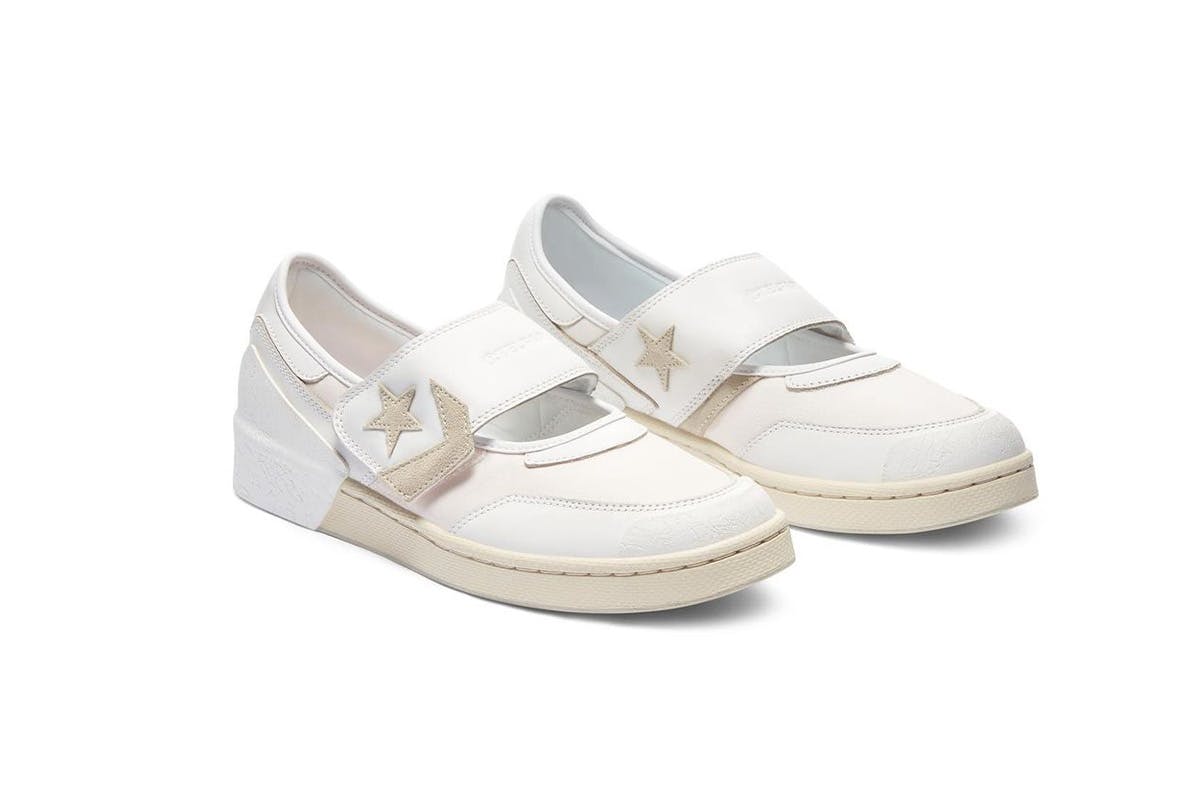 Men's Verdict on Balletcore
As for what men think of the trend? The consensus varies on both clothing and shoes but for the most part, guys are open to the idea. London-based designer Austin Moro thinks "it's an elegant return to comfort that feels both liberating and practical." He notes that ballet shoes feel "like an extension of the espadrille trend that pops up every summer, only more appropriate in a broader setting (such as with evening wear.)" A fan of "any shoe that can be slipped on and look 'put together,'" Moro's "only concern as a male is how soon a ballet flat would need resoling." A valid worry and one that wasn't unique.
Campbell Irvine, an artist/musician who grew up doing ballet, had a more skeptical outlook on the shoe's shortcomings. "Ballet flats only make me think that people will need to have physical therapy as they are terrible for your physical form," he says. Although street-ready ballet shoes are different from the kind dancers wear onstage, it's no secret that some flat shoes can lack support. Uncertain if he'll adopt the footwear fad, he is more optimistic about the clothing, as he feels ballet attire highlights the male body in an attractive and sporty way.
Berlin-based designer Don Aretino is "into the trend, as lately [he's] been working a lot with ballet dancers [for] a project with the Staatsballett," and "creating an athleisure collection for a brand based on ballet dance." He says he'd "definitely wear ballet flats/Mary Jane-inspired shoes," and although he was unsure about some clothing items that make up balletcore, he would wear "a tight legging with a flared bottom."
From the outset, balletcore might seem like yet another social media aesthetic destined to pass, and like most trend cycles, it's fair to say it won't last. However, ballet has cycled in and out of fashion for a long time now and this iteration has brought various new perspectives. As menswear's codes continue to be disrupted and boundaries blurred, the result is growth in more than just fashion.