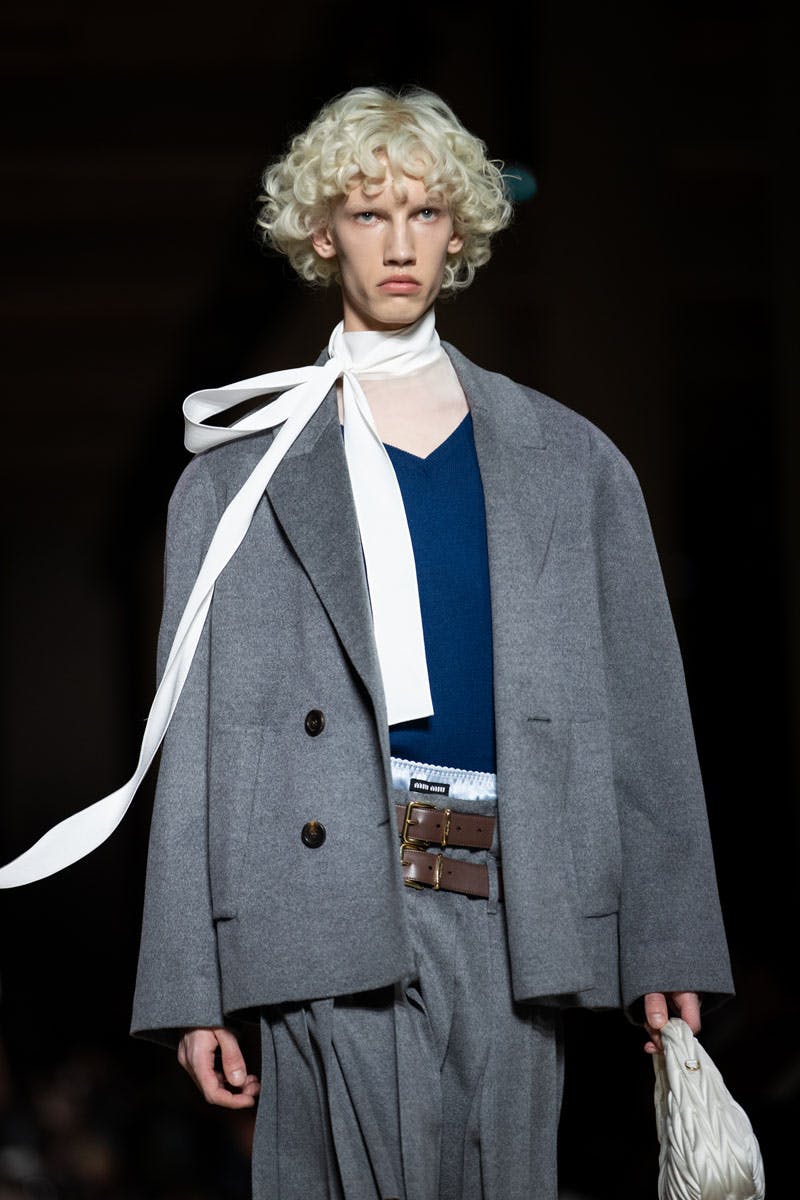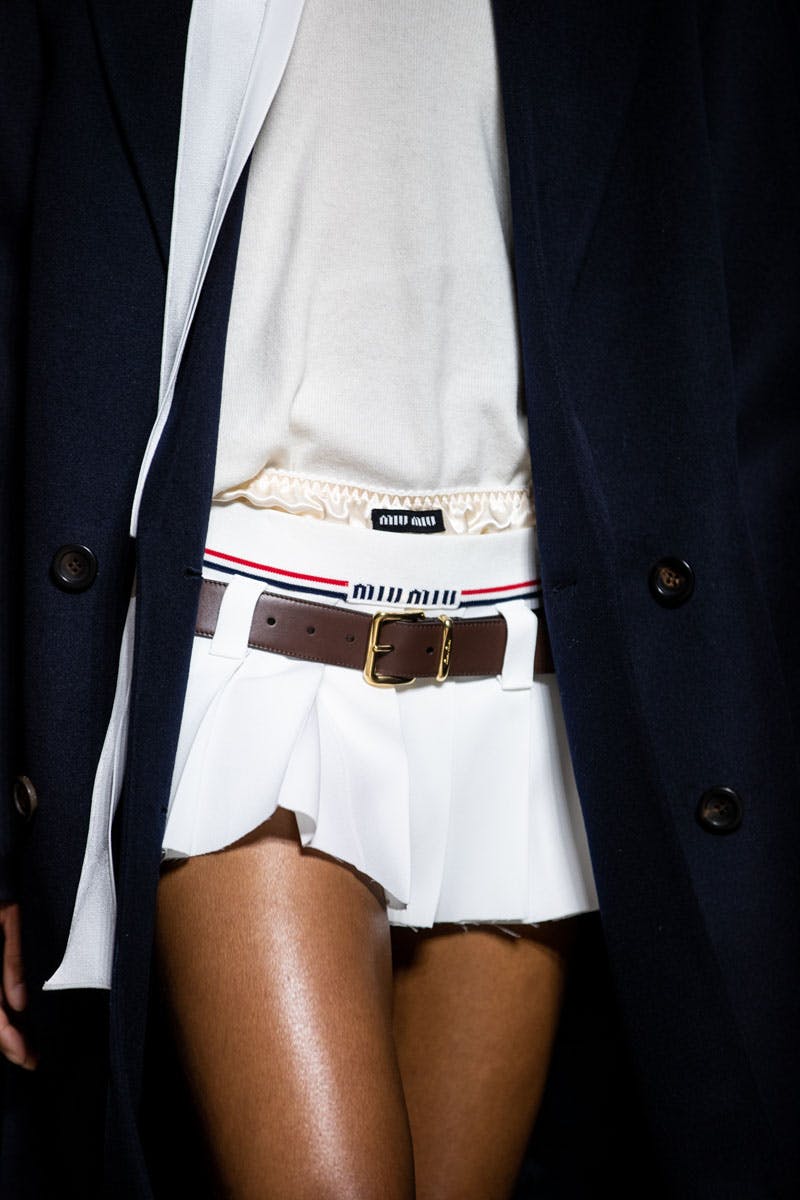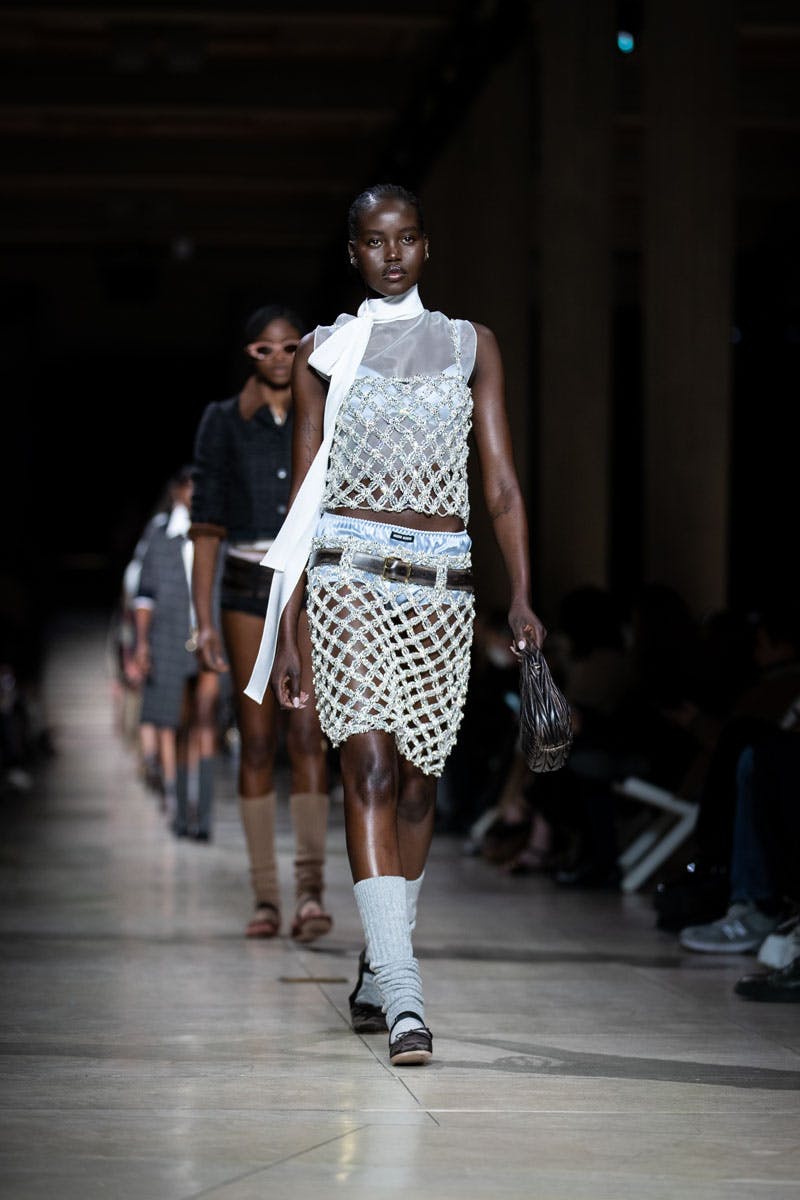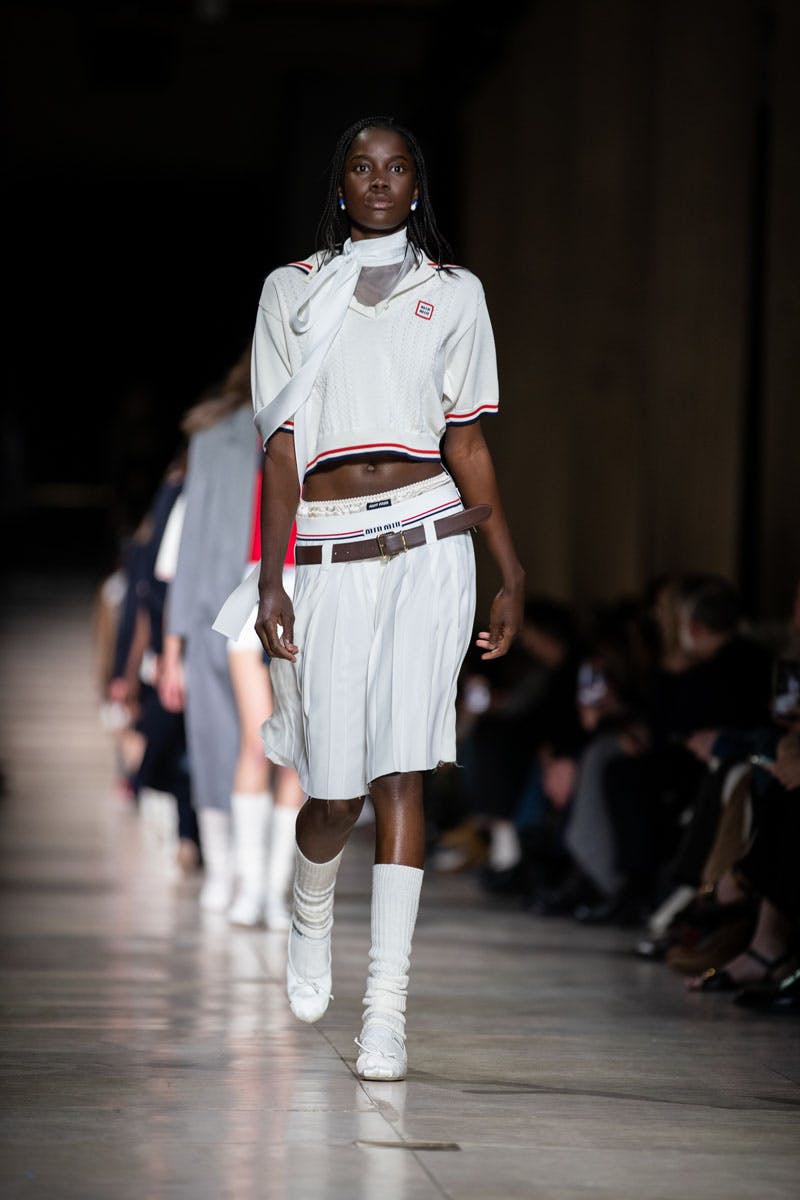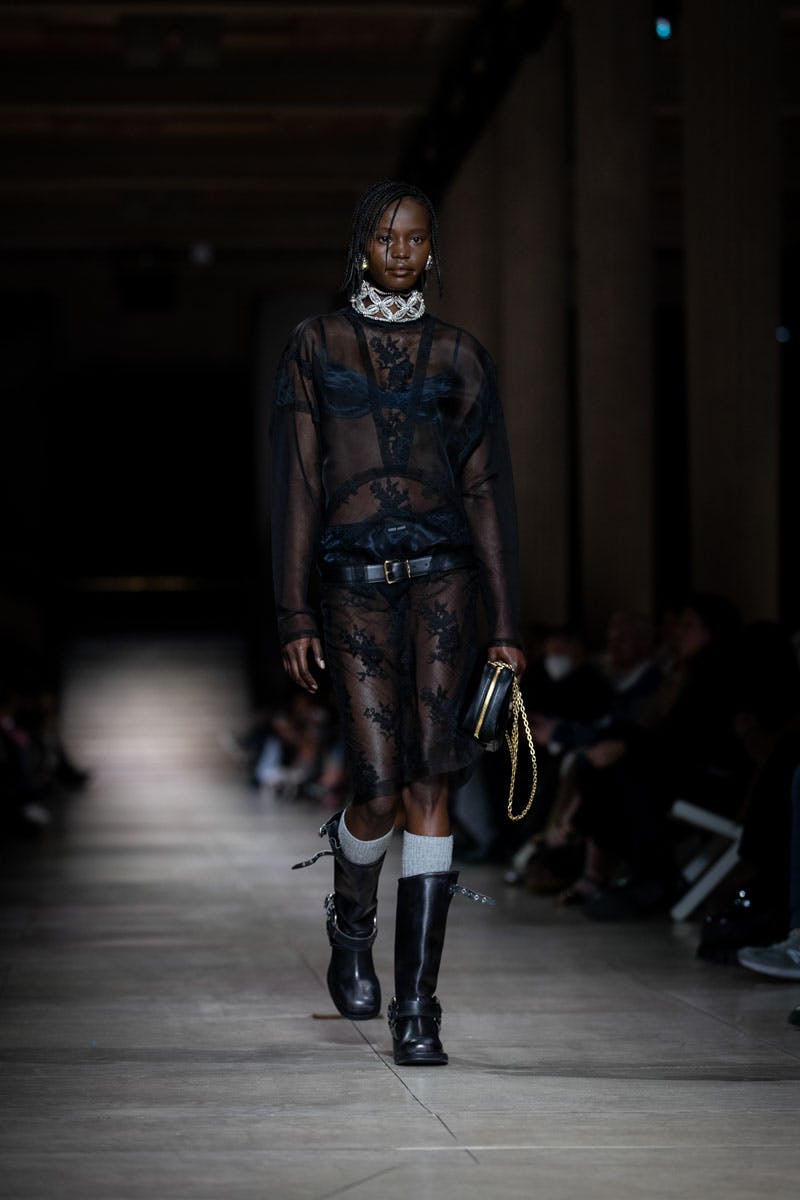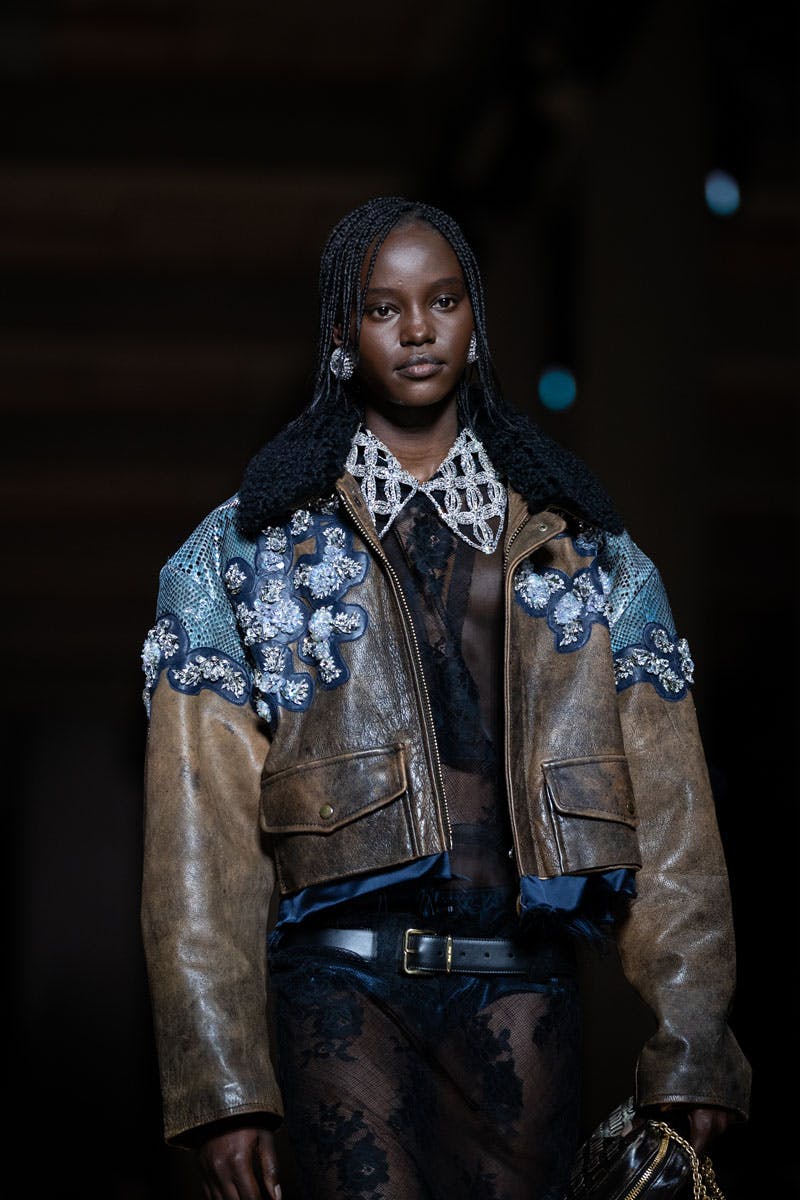 And just like that, fashion month closes with a pleasant surprise: Miu Miu Men's is back, baby!
Those who have been fans of Miuccia Prada since she debuted Miu Miu in 1992 will remember when the first menswear collection was released in 1999. Well, at the time I was one year old so I don't exactly remember it, but as a Miuccia fan, I've invested a lot of time scrolling various resale sites after pieces from the various collections.
In 2008, the Miu Miu menswear line was discarded, and ever since, fashion fans and Miuccia stans have been manifesting a comeback. Today, it finally happened as the label debuted its Fall/Winter 2022 collection.
The range was a follow-up to the now-iconic Spring/Summer 2022 collection and its equally iconic mini-skirt and featured plenty more low-waist pieces, logo underwear, and school uniform-inspired looks. The range also saw plenty of ballet influences – a Miu Miu special – with socks and ballet shoes being paired with the apparel.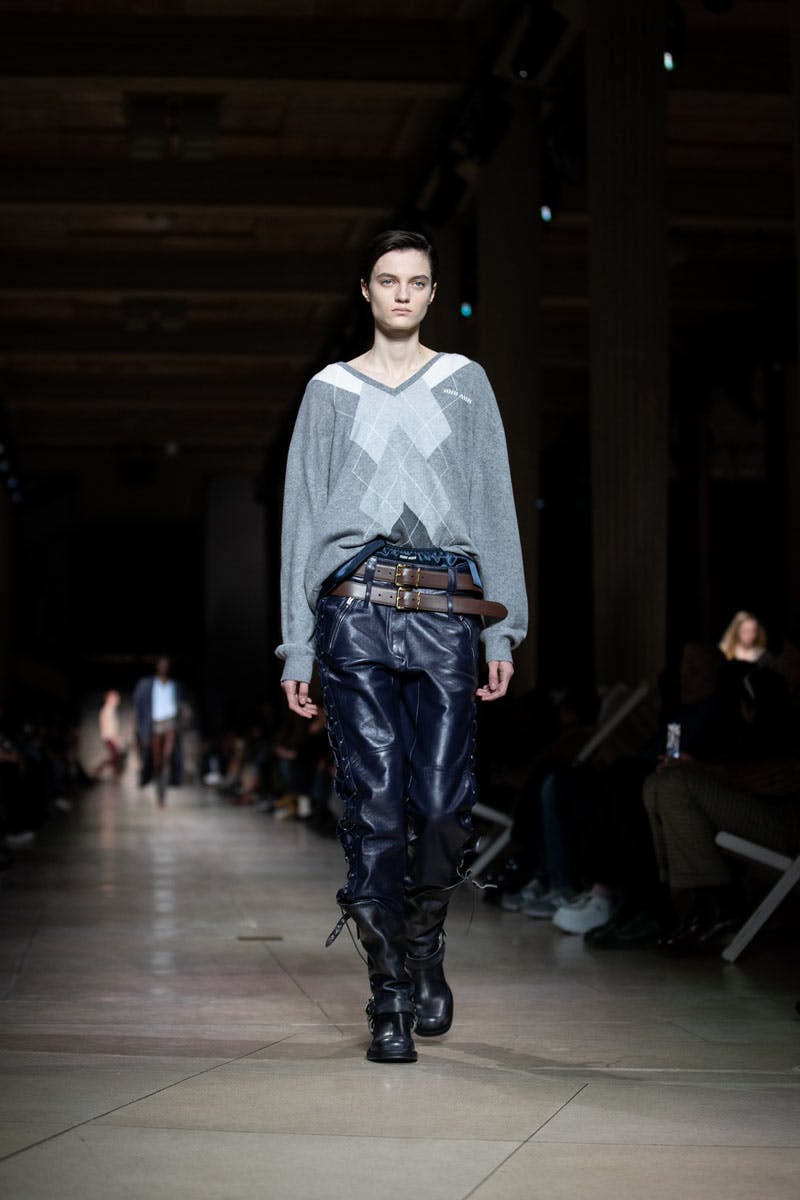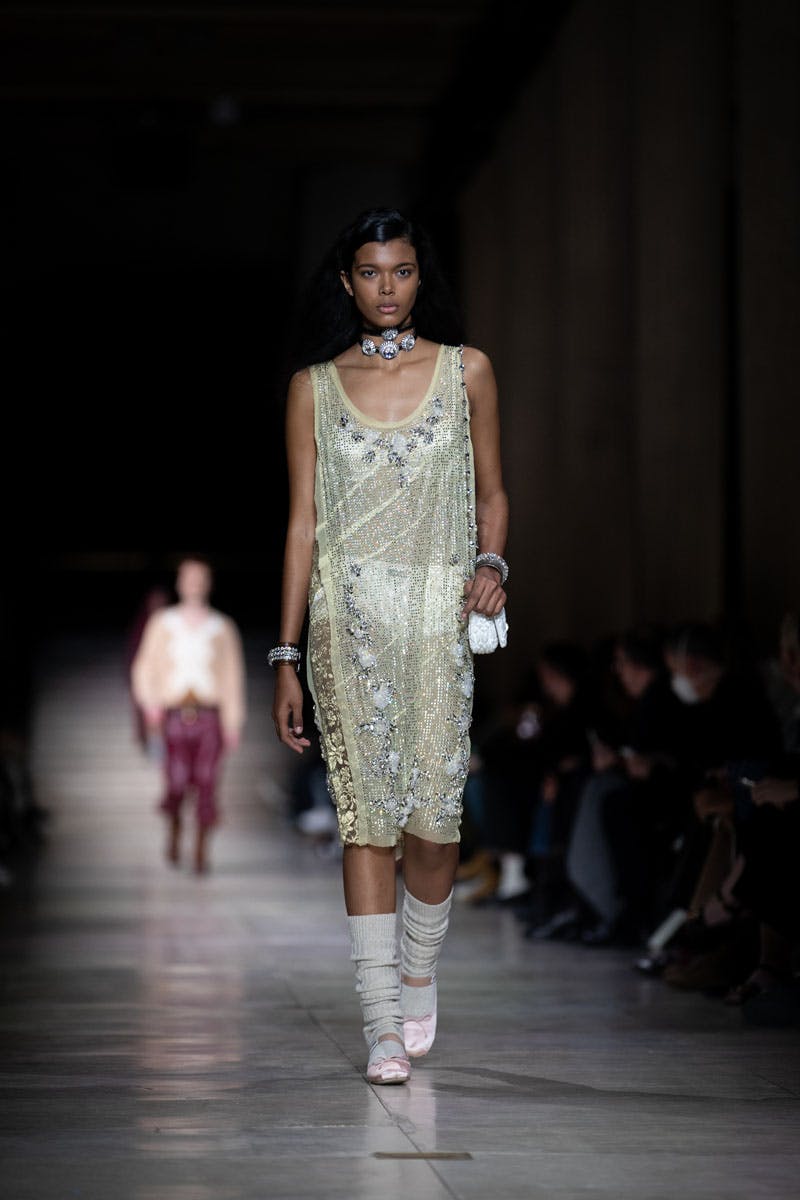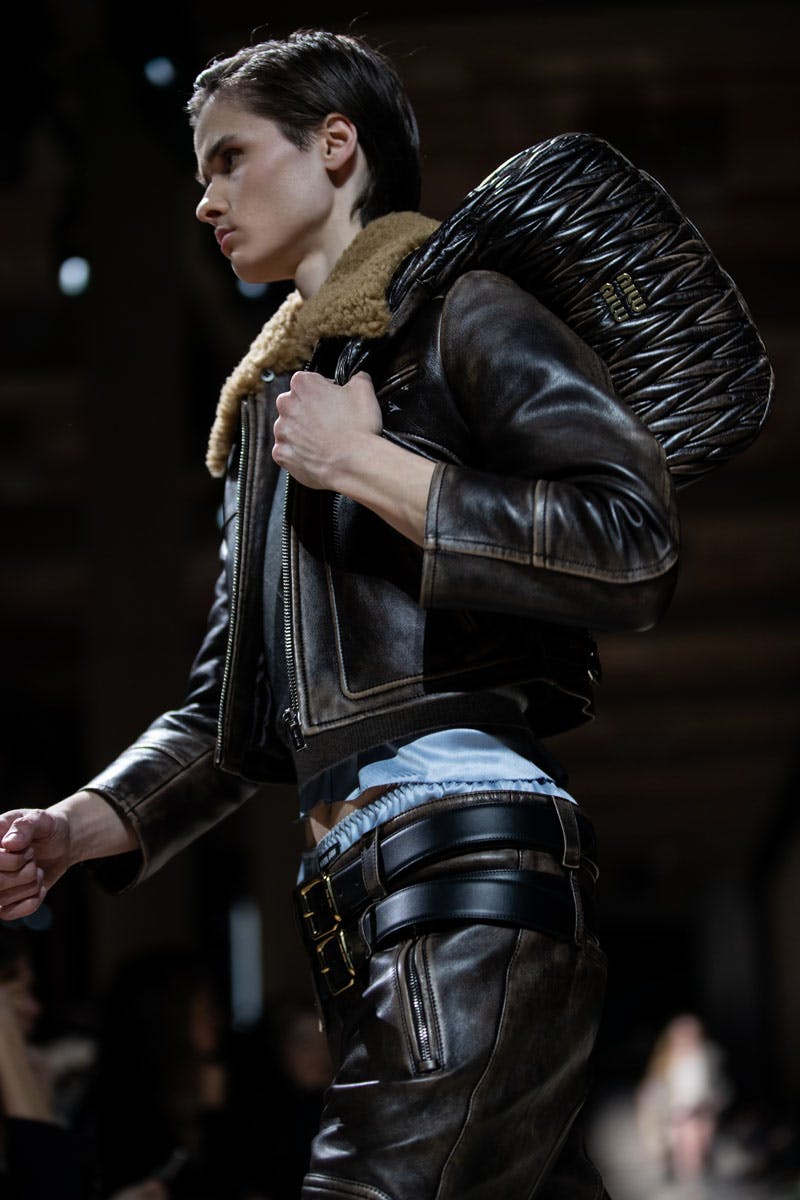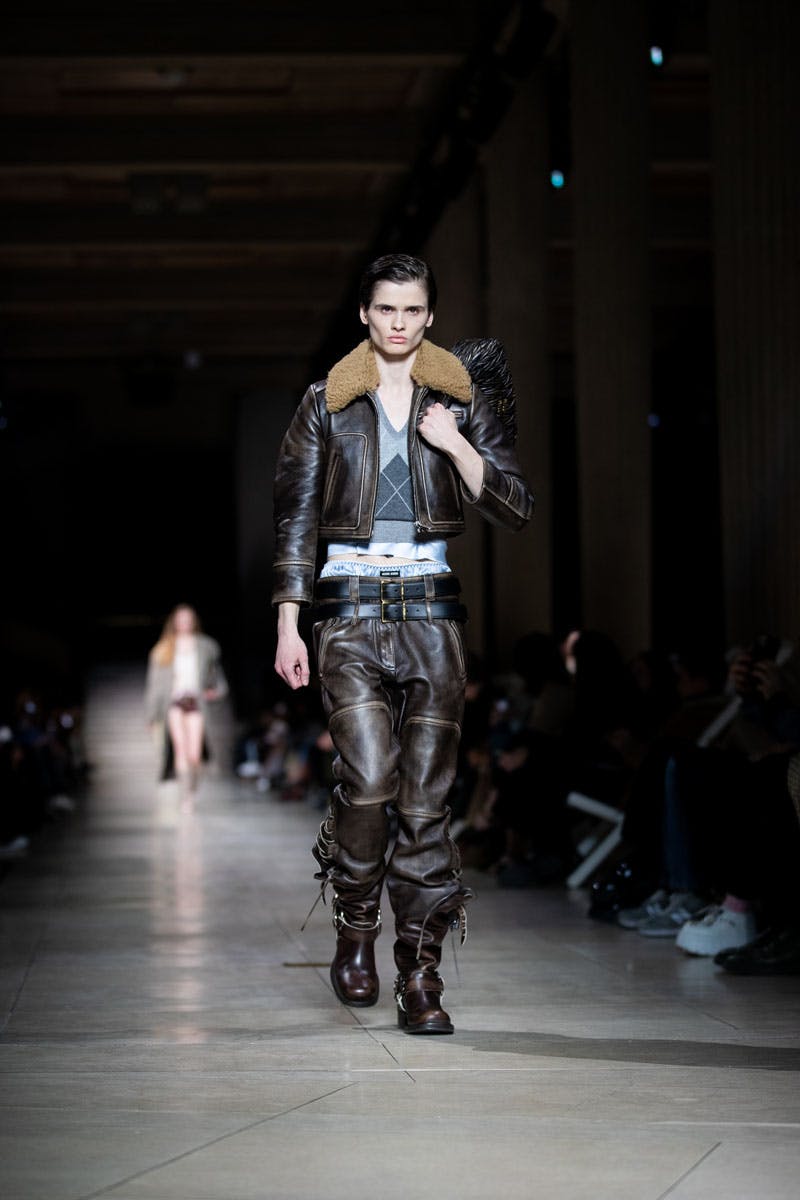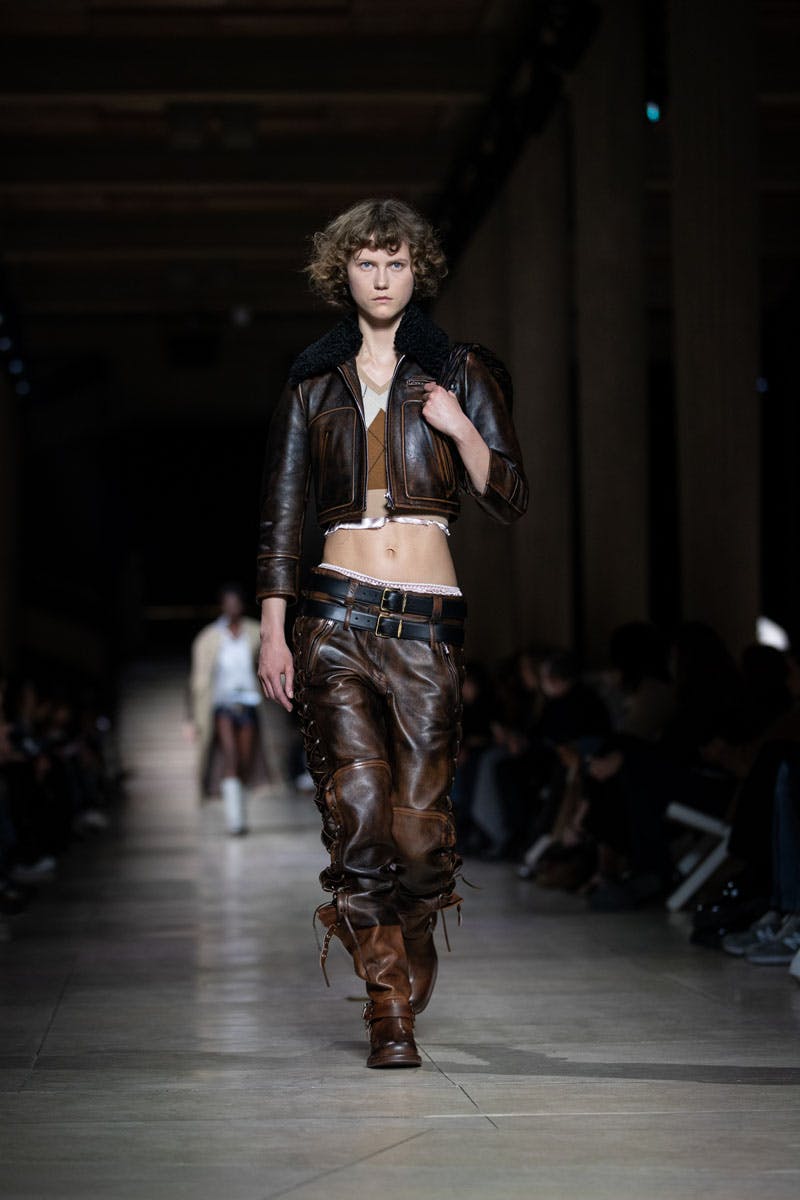 Miu Miu's feminine aesthetic was juxtaposed with big blazers and broad coats, creating an element of androgyny that worked as the perfect vehicle to introduce the new menswear.
Matching sets, belted shorts, and a version of the SS22 Miu Miu penny loafers (the ones with an actual penny!) paraded down the runway, and introduced a handful of leather pieces, double belts, argyle sweaters, and large iterations of Miu Miu's signature Matelassé bag.
The best part? That the "menswear " was subtly woven into the collection because they don't need to be defined by gender.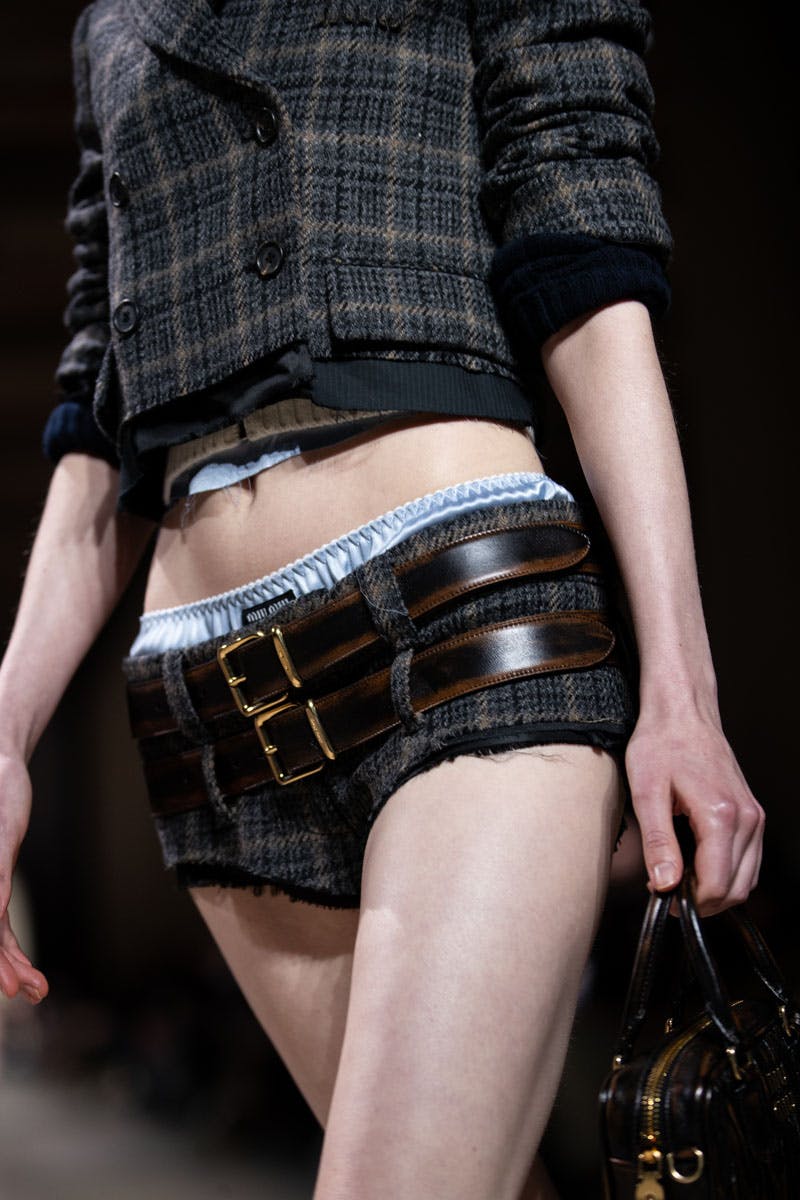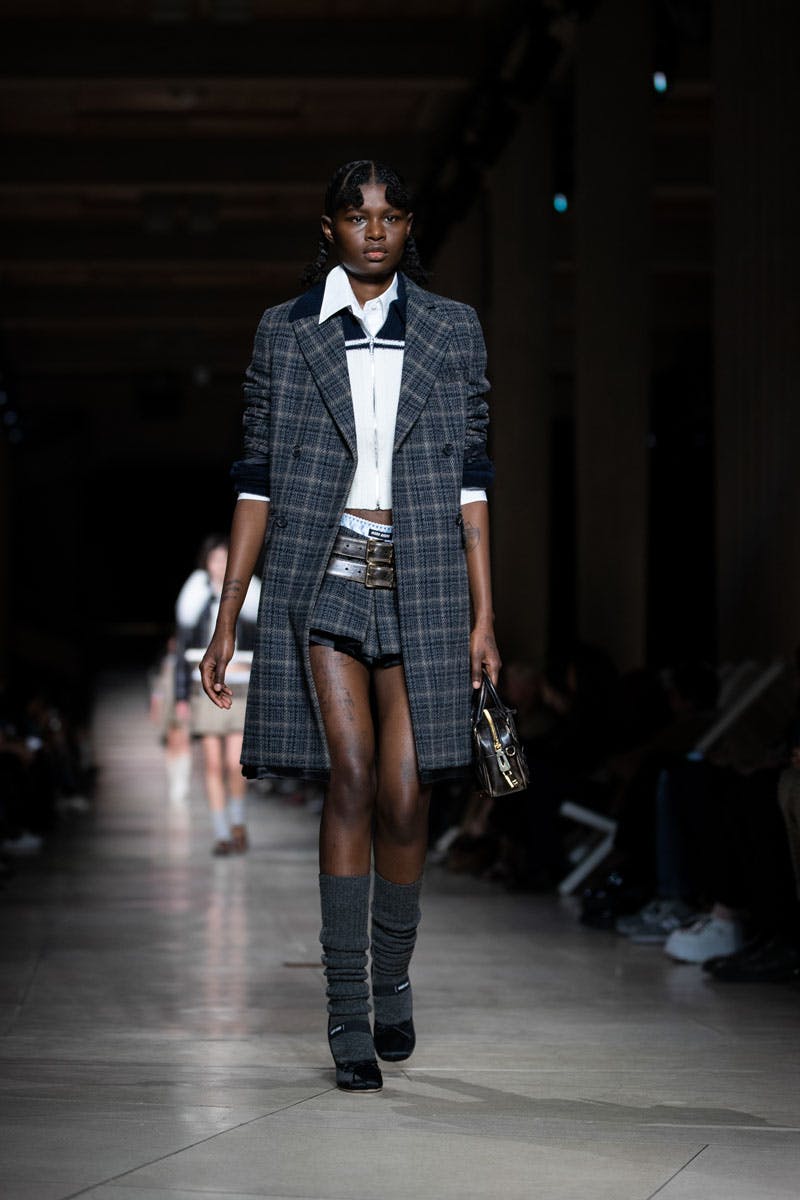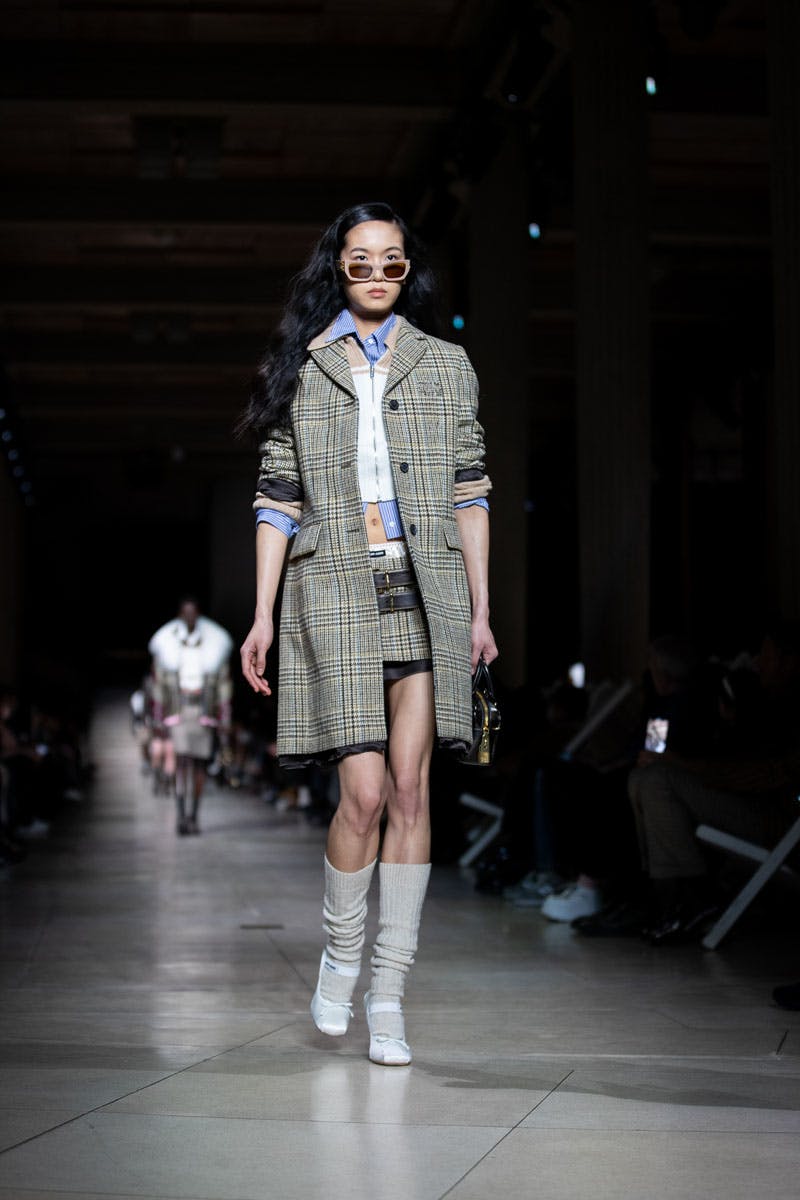 I can't help but absolutely love Miu Miu, and I think the whole world probably feels the same. In my world, Miuccia Prada can do no wrong, and this Miu Miu collection is an excellent follow-up to two smashing seasons.
Prior to the show, the Highsnob team had a conversation about Miu Miu's current high, and whether anything could top the previous collections. It was hard to imagine it, but after the show, there's no doubt why Miu Miu is one of the hottest labels right now.
Hats off, people! She's done it again.