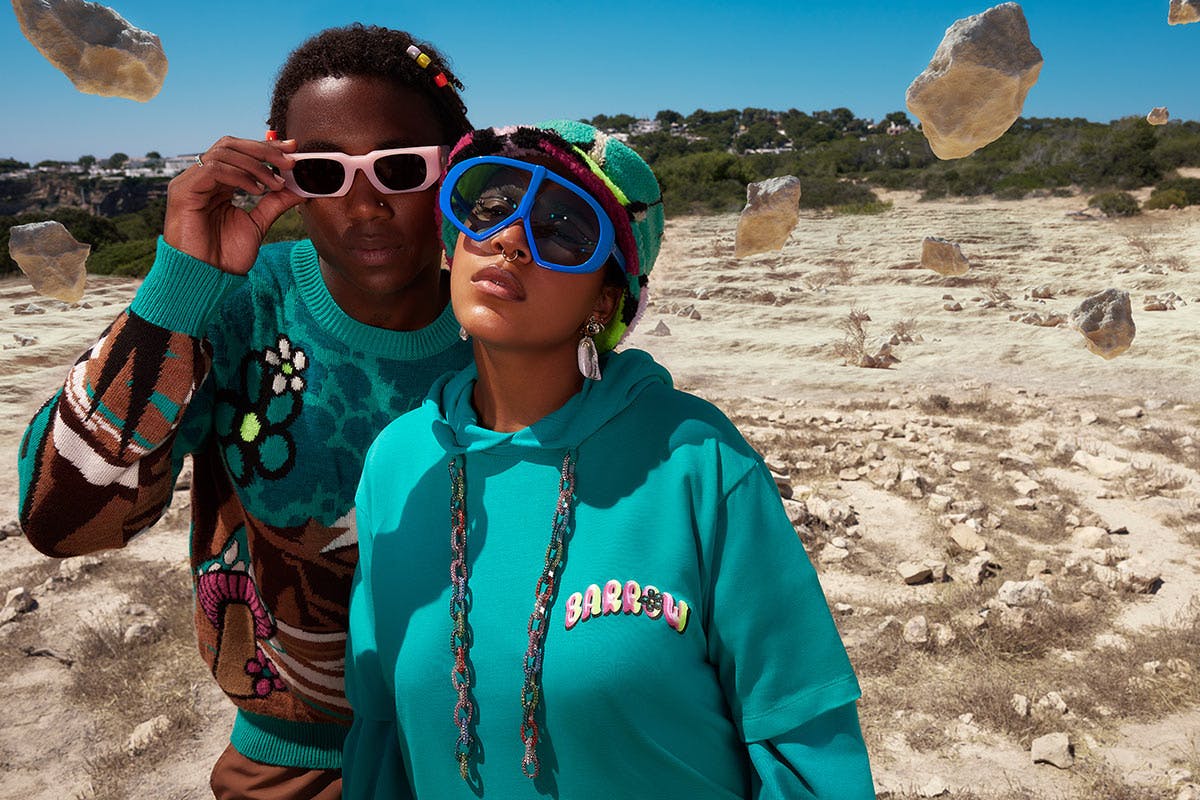 In Barrow's world, traditional winter staples such as snow angels, mistletoe, and warm cups of Glühwein are replaced by bubbles, teddy bears, and beachside daydreams. For the launch of its Fall/Winter 22/23 collection, the Italian brand has premiered a new campaign shot on the sunny shores of Ibiza, the alluring party island of the Mediterranean. Starring Dominican rapper Tokischa and Spanish actor Leïti Sène, star of Netflix's Élite, the campaign turns the rocky Ibiza landscape into a surrealist world complete with giant sand sculptures and floating rocks. The otherworldly elements nod to the brand's quirky graphic design, such as its 3-eyed logo, and signature prints featuring bears, flowers, and mushrooms.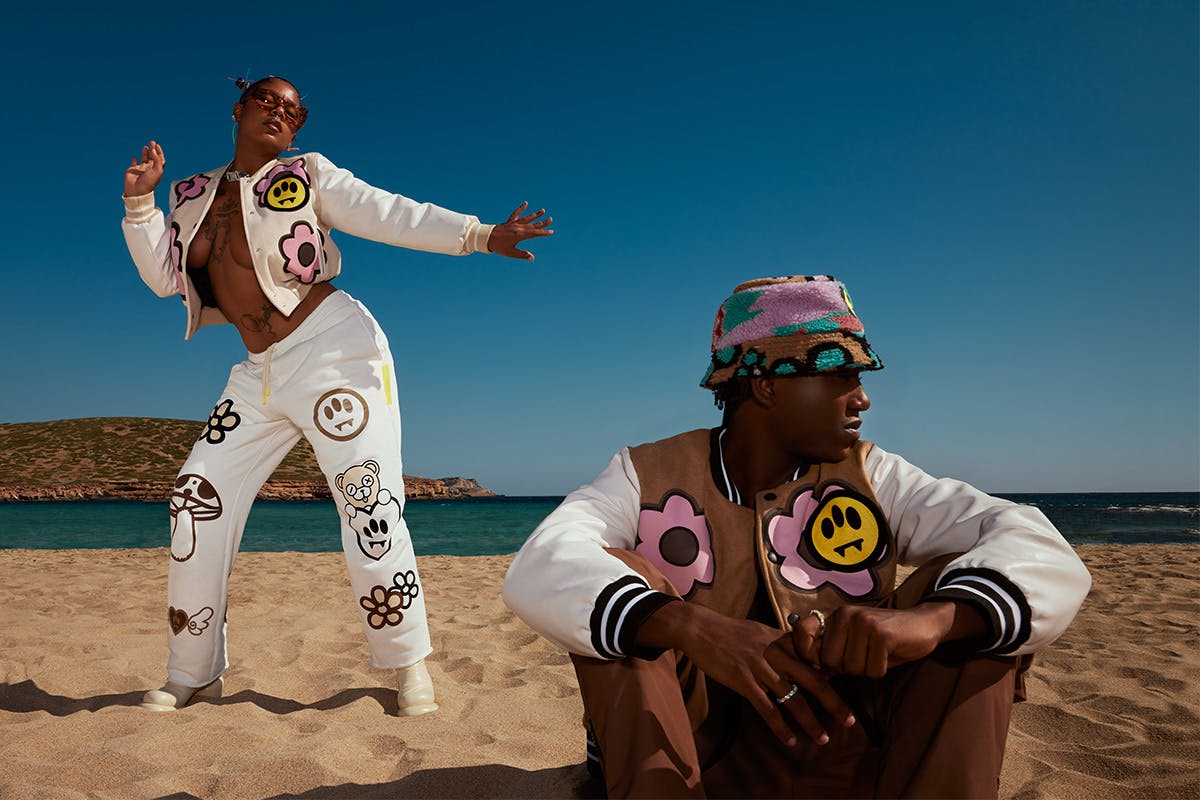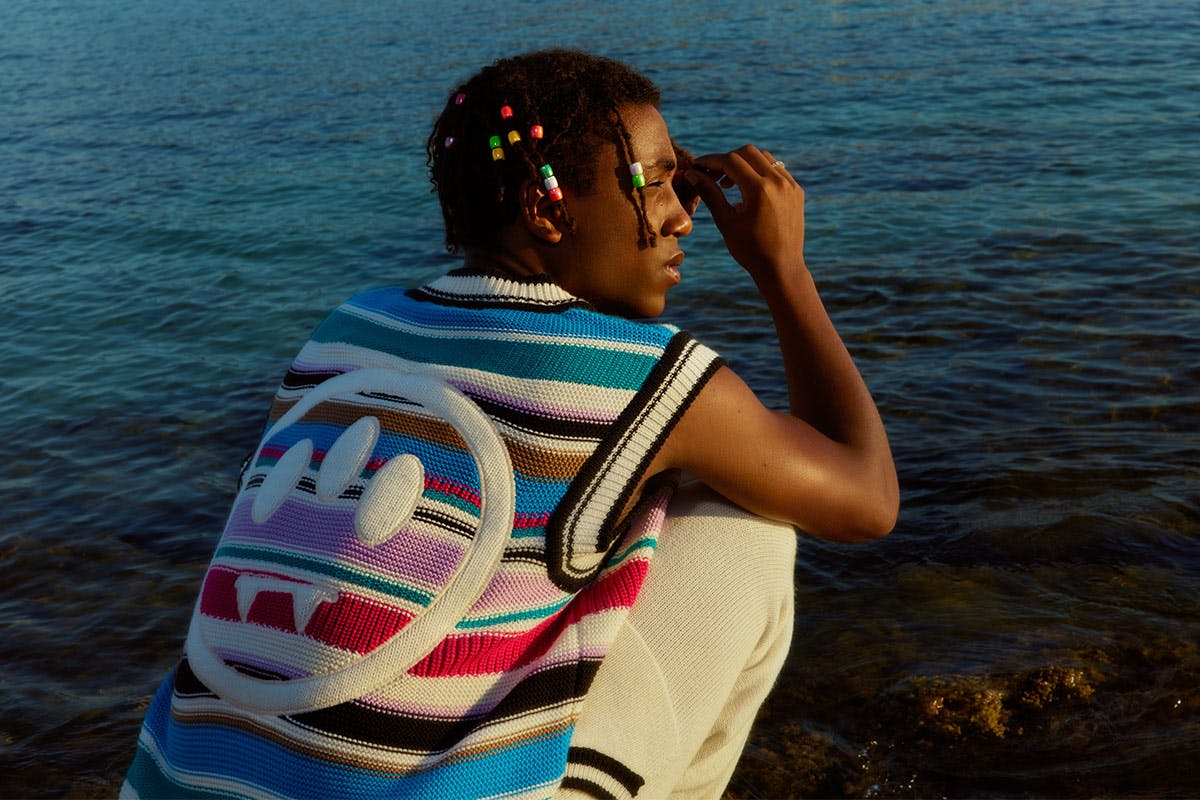 Founded in Italy, Barrow has become known for its playful and colorful style, but also for the fact that it's shrouded in mystery. Indeed, the only information made available about who is behind the brand is that it's an "anonymous team of creative talents". What's not kept secret, though, is the names of the brand's talented collaborators. For the creation of the campaign, Barrow chose to work with LA-based photographer Charlotte Rutherford, known for her collaborations with artists such as Lil Nas X, Charli XCX, and Marina & The Diamonds. The campaign's creative direction was done by Spanish model, DJ, and art director Sita Abellán, who shared that the concept was to "create a break in logic by shooting the winter on the beach, in the most magical places on the dynamic island of Ibiza."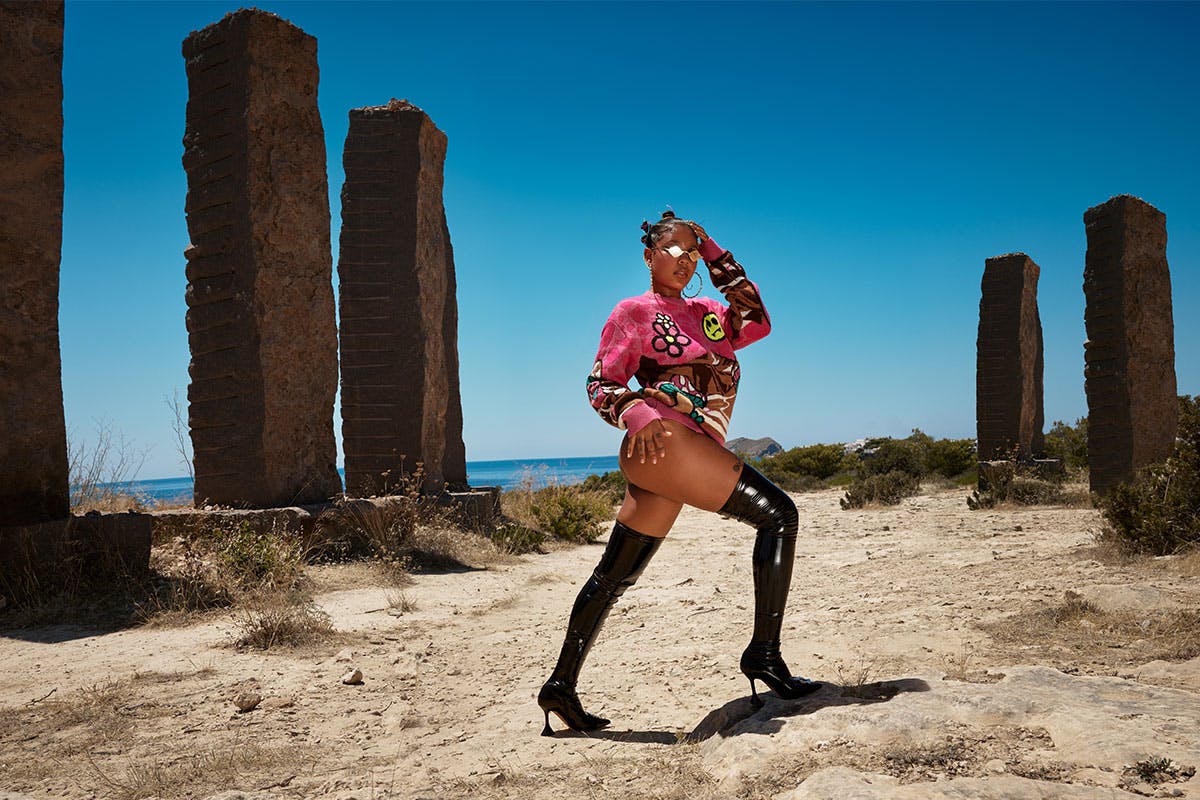 The campaign's surrealist landscape was made possible by two breathtaking locations in Ibiza: the Cala Comte beach, known for its shallow clear blue and turquoise waters, and the 'Time & Space' installation created in 2014 by Australian artist Andrew Rogers at the gates of Cala Llentia beach, affectionately known as the 'Spanish Stonehenge.' As for the collection itself, it features outerwear classics such as knitted sweaters, both in long-sleeved and vest form, sweatpants, puffer jackets, plush onesies, and varsity jackets, all decked with playful prints, stripes, and patches, naturally. In the accessories department, there are bucket hats, balaclavas, sunglasses, and jewelry pieces galore. The collection's color palette includes classic Fall/Winter earth tones, and brighter Barrow shades of turquoise, yellow, and shocking pink. For silver mermaid tail-related inquiries, we invite you to contact the brand directly.
Discover and shop the collection online now.