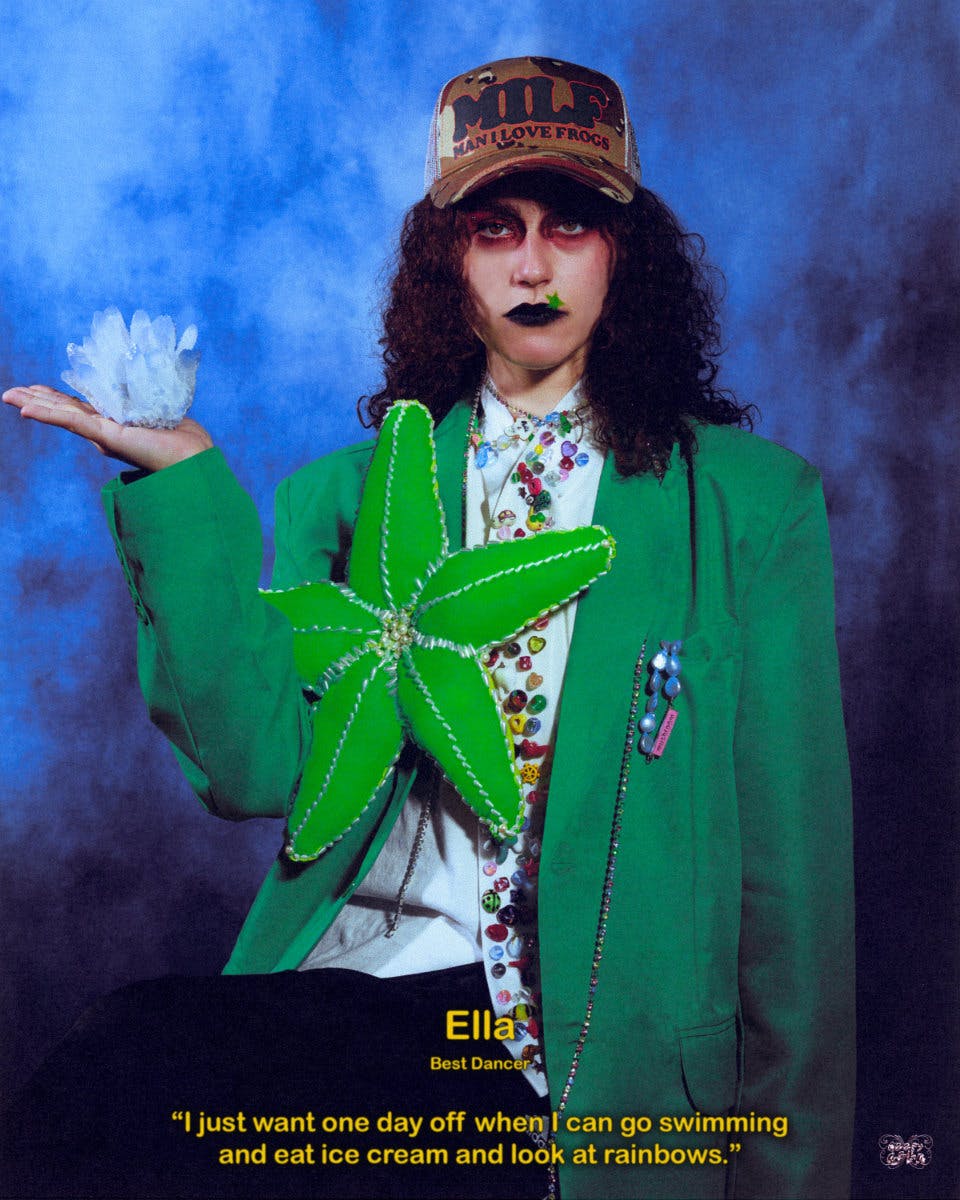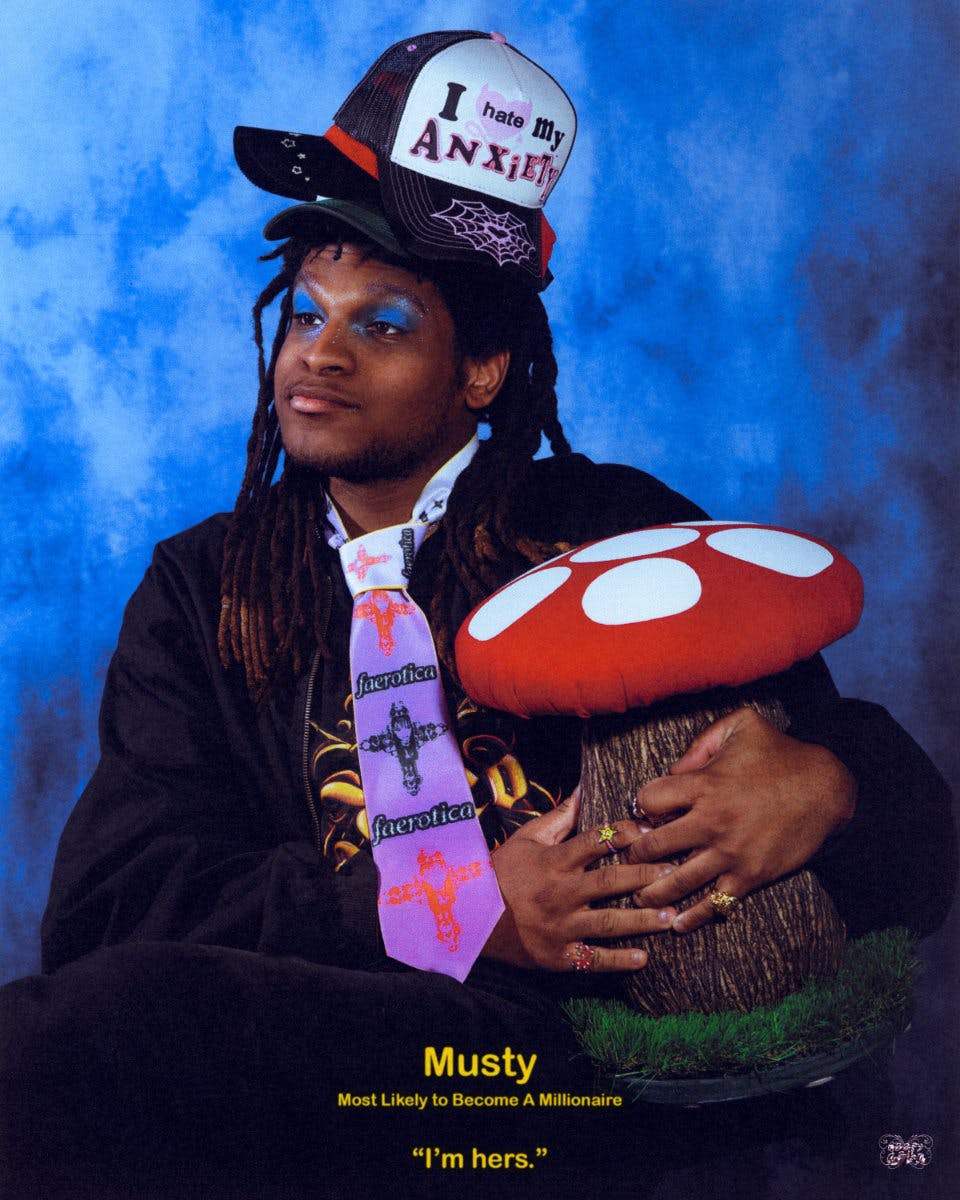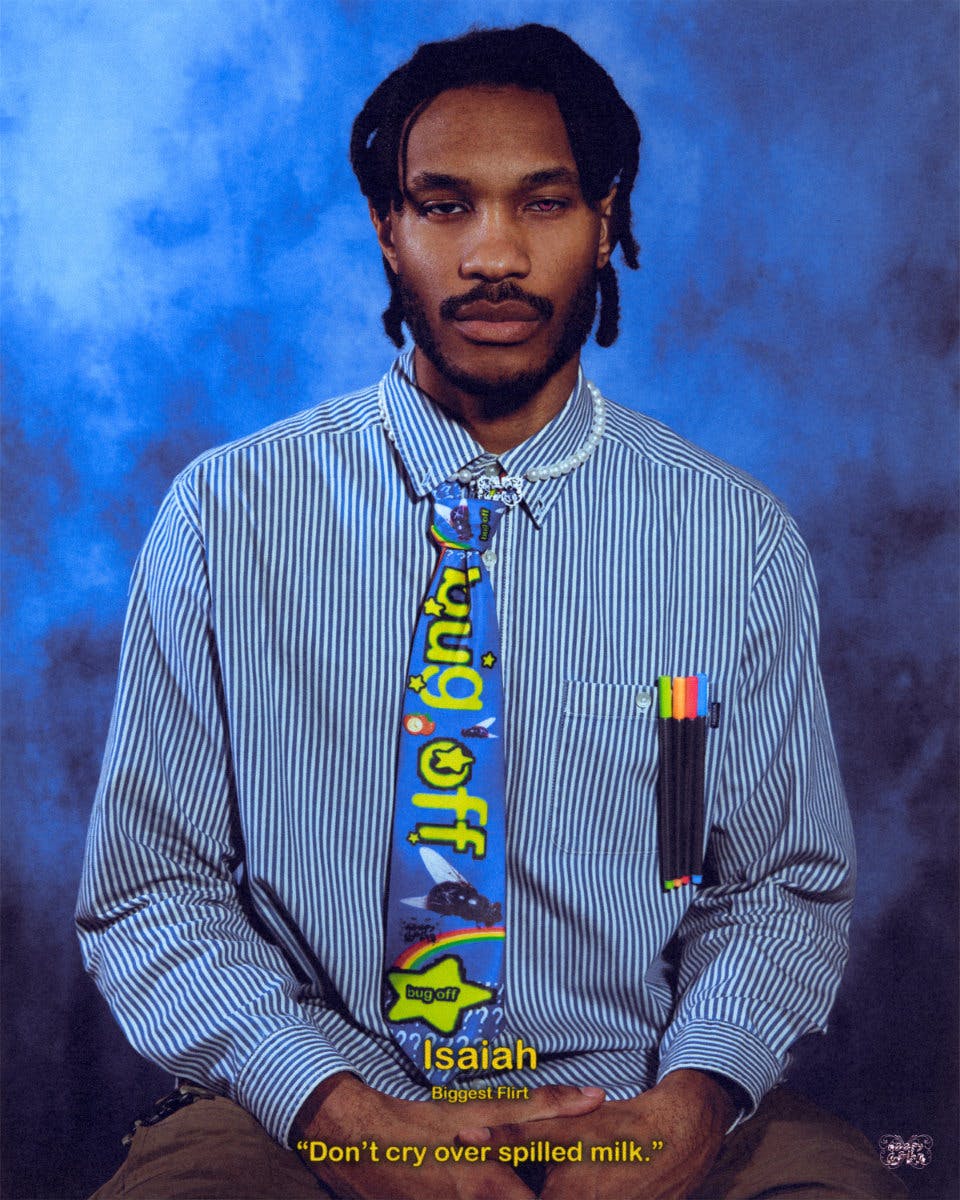 Accessories hold a special place in the heart of Isabella Lalonde, the founder of the New York-based label Beepy Bella — praised for its kitschy trucker hats and jewelry pieces (Bella Hadid and Pete Davidson are stans, by the way).
One accessory that Lalonde has always been drawn to? Ties, which she calls "instant coffee for your outfit."
"Just add water and mix, and there you go," Lalonde said. "I could wear any type of basic outfit, but pair it with a tie, and all of a sudden, the entire context of my outfit and self-expression becomes more profound."
Now, Lalonde is blessing Beepy Bella fans with their own "instant coffee" in the form of a seven-piece tie collection. Given the brand's beloved trucker hats inspired the newest release, you should know: Beepy Bella's ties aren't like the ones you'll catch on Wall Street.
Messages like "Girlboss" and "I make bad art" grace the neckwear, which are rendered in striped patterns and checkered prints. At the same time, Y2K glitchore graphics top off pieces, echoing the signature whimsical nostalgia exuded in the Beepy Bella universe.
"I wanted to create ties that did not take themselves too seriously," Lalonde stated (and mission accomplished). "Honestly, I wasn't seeing too many funky ties on the market (especially when I started designing them a while back), so I saw an opportunity to make a mark with them."
"I'm not as interested in producing something when it becomes too popular or if I see people wearing the same thing. I like when objects I make surprise people and catch them off-guard. Good art does that, in my opinion. It makes you think twice."
Lalonde's personal favorite in the collection is the "Knick Knack" tie, which looks like a random collage of butterflies and 'shrooms but IRL memorabilia from her bedroom actually inspire it.
"The 'Knick Knack' tie feels the most special to me. The reason is that the images showcased on the tie are actual objects on my wall (like the butterfly) or from vintage magazines and playing cards I've collected over the years."
"It's thrilling to take objects from my reality and transform them into 2D symbols of what they actually are. It's like building a little video game set based on your chosen reality."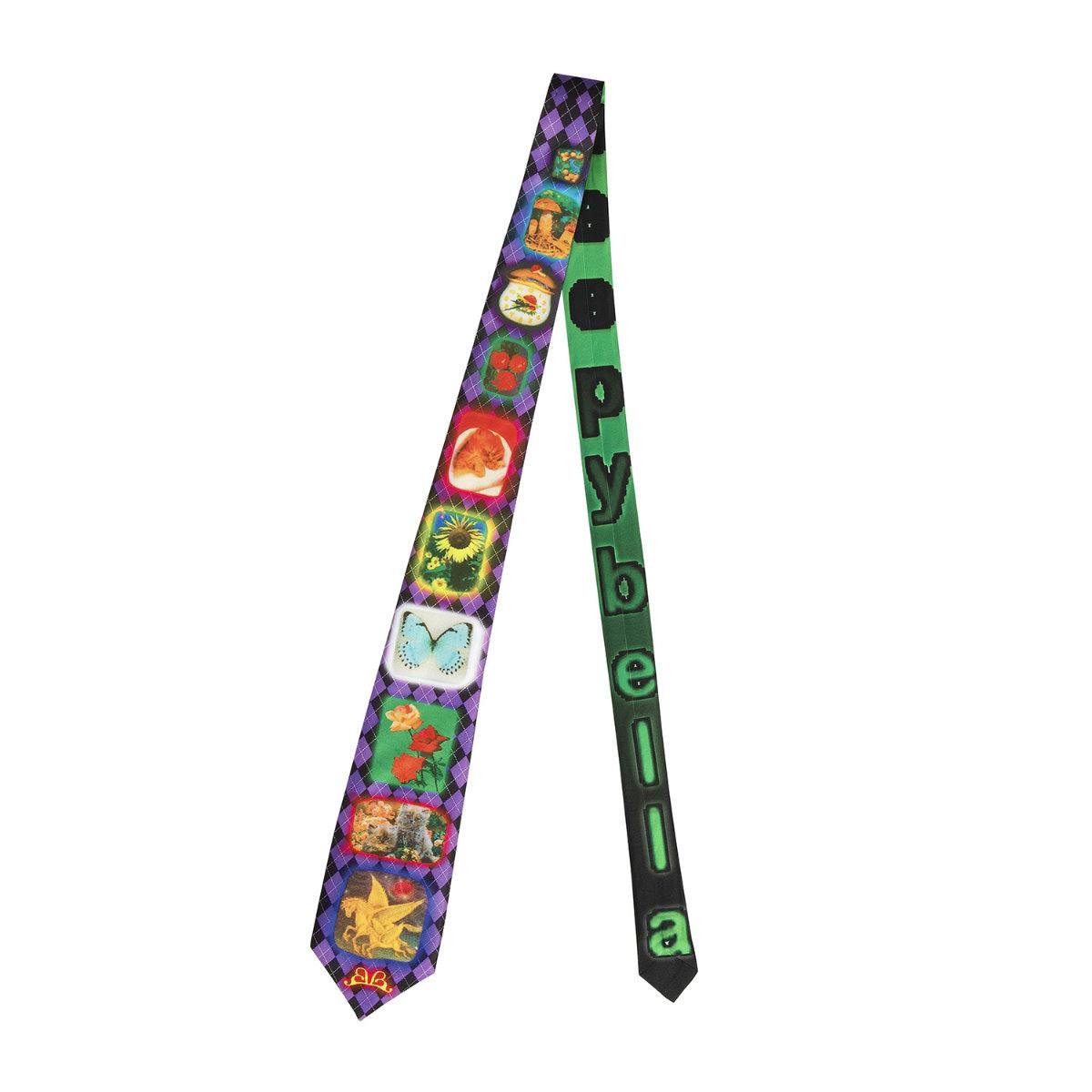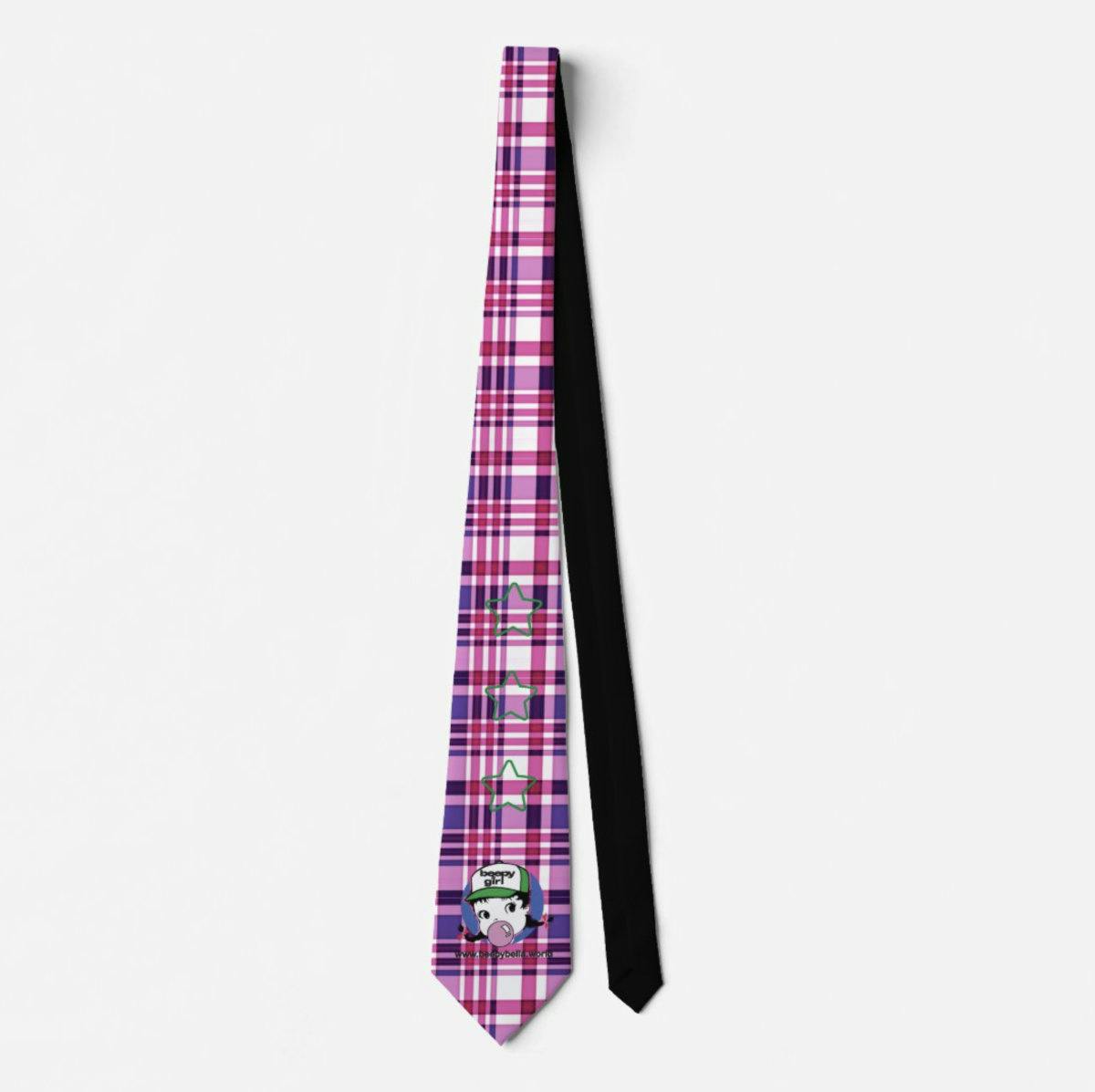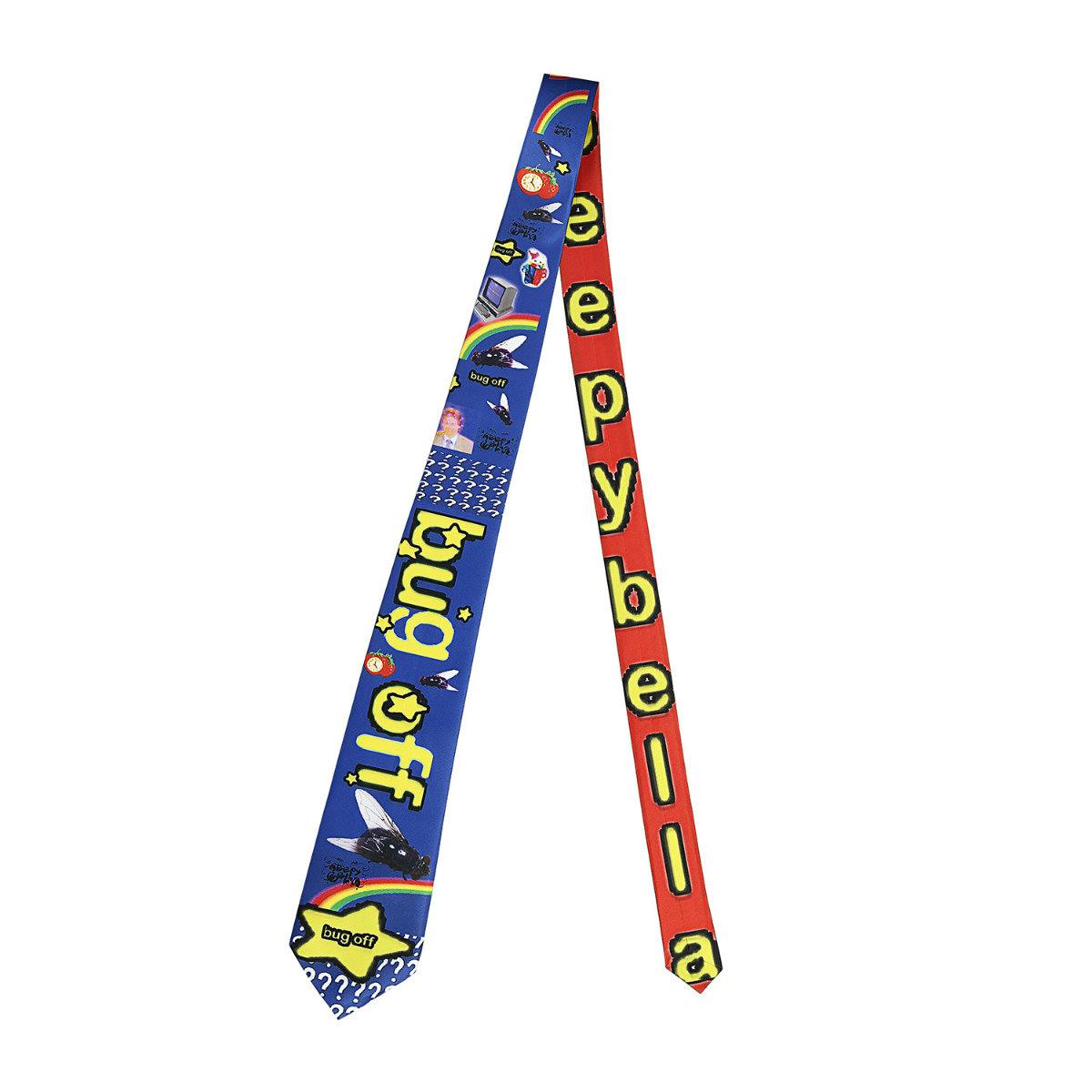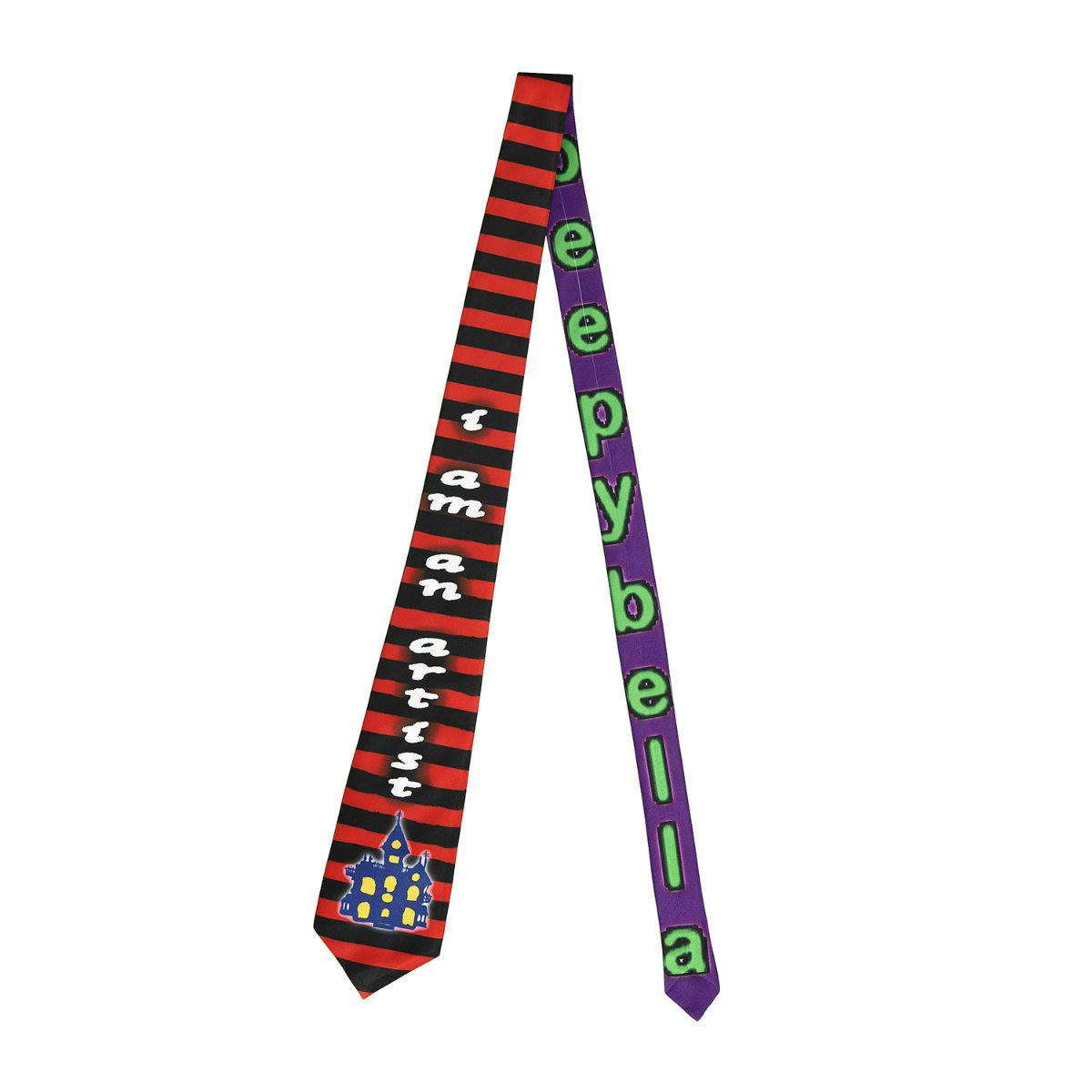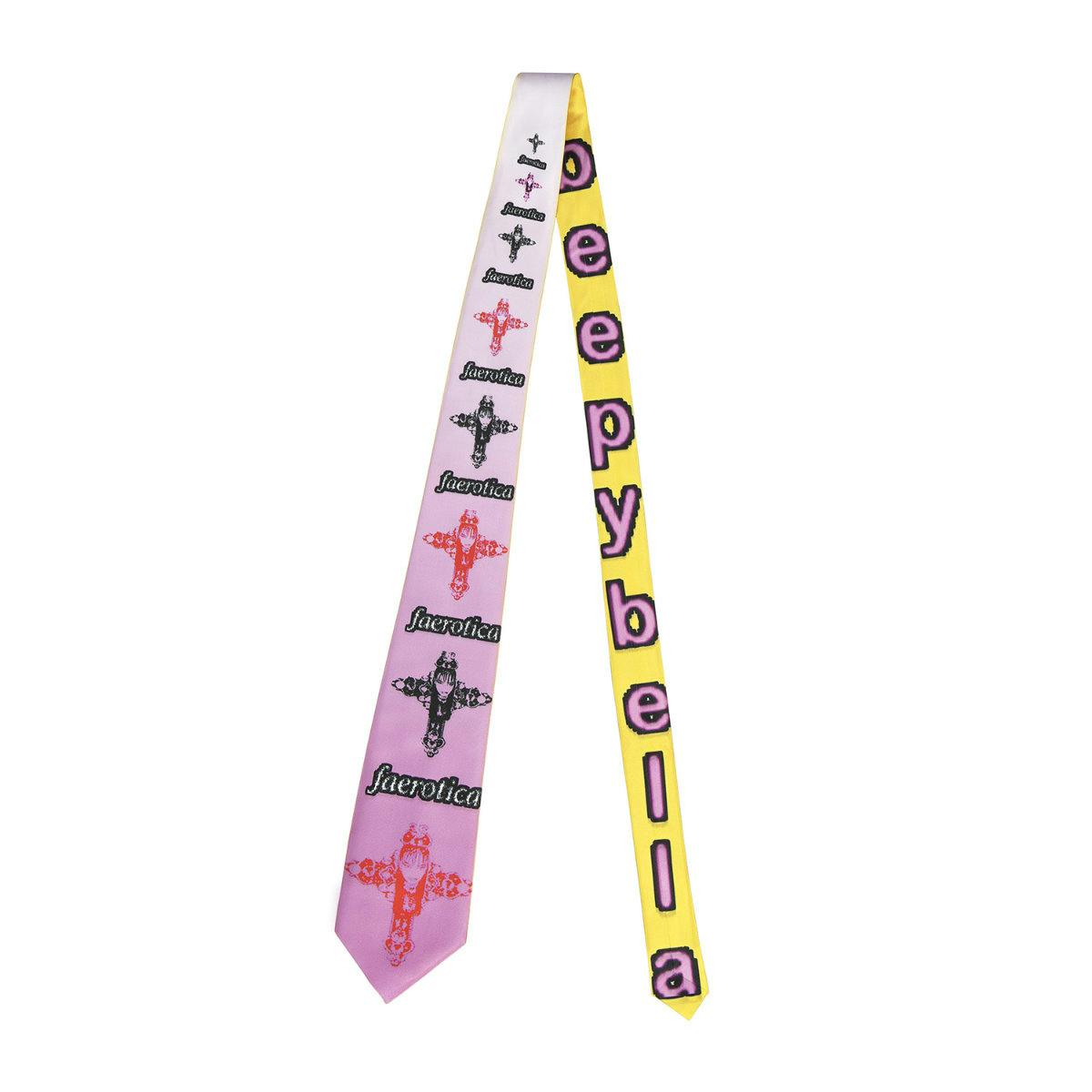 Lalonde doesn't see herself as a fashion designer, but rather a practicing "magician" who creates "magic" of out what she calls "undesirable items." The tie collection isn't her first rodeo (and certainly not her last) with exploring "masculine" accessories (ties, trucker hats, etc.). Indeed, the magician has more tricks up her sleeve.
"I love being a woman designing a conventionally male-worn fashion item," Lalonde stated. "It's fun, and I bring my unique style to it. I love menswear, and my dad is one of my biggest fashion inspirations - he's always dressed so classy - so I'm interested in asserting myself further into this field."
The campaign for the ties is just as fun as the collection itself, with yearbook-style visuals showcasing several personalities (and frogs) as part of the Beepy Academy. In the imagery which Lalonde feels evokes the spirit of the Big Apple, models naturally sport Beepy Bella's new ties — and upcoming trucker hats.
Yes, Beepy heads. More cheeky headwear — like the MILF (Man, I Love Frogs) — is en route and expected to land sometime in May (June at the latest).
Lalonde also revealed that Beepy Bella has a few collaborations in the pipeline for this year, too: "At Beepy Bella, we're always working on a million and one projects. I have many collaborations I've been cooking up. One of them will be with a major jewelry company, which I'm super excited about. The process has been very organic, and I'll probably start teasing it shortly."
In addition to a Mort Garson's Plantasia trucker hat collab (as seen in "Bob" in the photos), Beepy Bella will also be linking with Online Ceramics for an upcoming apparel capsule.
"I'm also in talks with two iconic clothing brands about creating a custom Beepy Bella capsule of garments. One of them being with my dear friends at Online Ceramics."
As for what Beepy Bella x Online Ceramics may look like, she leaves us with this: "Think: frogs, mushrooms, and witches."
While we await further updates on Beepy Bella's upcoming drops and promising collaborative projects, fans can help themselves to the tie collection, now available on the brand's website. Stay tuned as there's more Beepy magic to come.