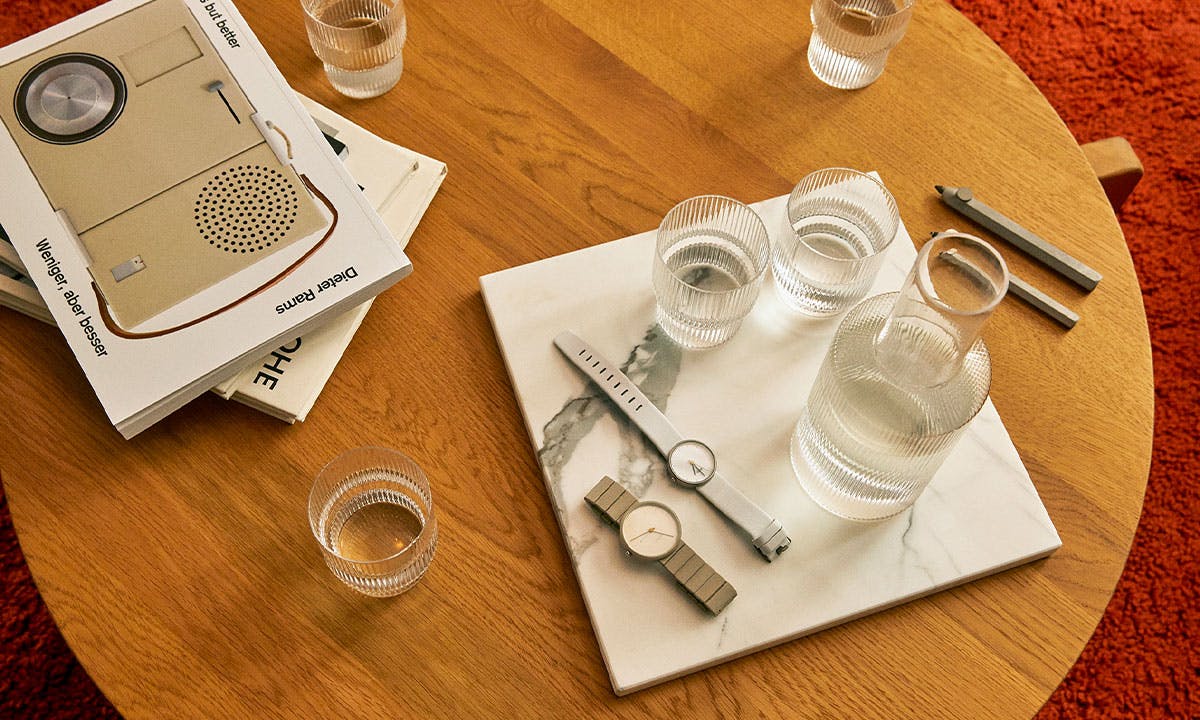 Take a minute to look around your home. Without even knowing, you probably own either a Braun product or a product inspired by it. Your electric toothbrush, most likely, and your electric shaver, too. Maybe you're a cooking fan? Then your blender probably owes something to the German manufacturers. None of these? Check the calculator app on your phone — it's inspired by the 1977 Braun ET 33 calculator (more on that later). You get the gist.
Braun is rapidly approaching its 100th anniversary. Founded in 1921 by engineer Max Braun in his home town of Frankfurt, Max set out to utilize his engineering skills to manufacture electrical components and parts for radios. It wasn't long before his confidence grew and the company moved into crafting complete products. Innovating from the jump, Braun quickly released one of the first radio/record player combos. In 1950 came the shift when they released their first electric shaver: the Braun S 50.
So it's the early 1950s, and Braun is already making a name for itself in the world of electrical products. Along comes a man by the name of Dieter Rams, hired as an architect and interior designer for the brand. Unbeknown to them, this was when the game would really change.
By 1961, Rams had already become the Chief Design Officer of the brand, owing in part to the successful release of the SK 4 record player (now on permanent display at the NYC MoMA), the T 3 mini radio (which influenced a certain pocket-sized music playing pod), the sublimely futuristic LE 1 hi-fi system, and the TP 1 record player. These products exemplified everything young Rams was about. Sleek (for its time), minimal, decluttered, stylish. Proper design in a time when electronic items were big, clunky, and show-offish. Until 1995, Dieter Rams continued to innovate, releasing hit after hit, gradually changing the way we design, use, and perceive household products. The reason we buy electronic and household items with an eye as much on aesthetic as we do function is all down to Braun and Dieter Rams.
The list of Braun products that changed the game is extensive, but we reached out to a handful of self-proclaimed Highsnobiety Braun fans to help narrow it down to five.
The T 3 Pocket Radio (1958)
This pocket-sized mini radio was lightyears ahead of its time. Its minimal, streamlined design worked with just a single thumb-operated button. The Nostradamus of design, if you will, Rams was predicting the future with the T 3, and if you've ever used an iPod, you will know why.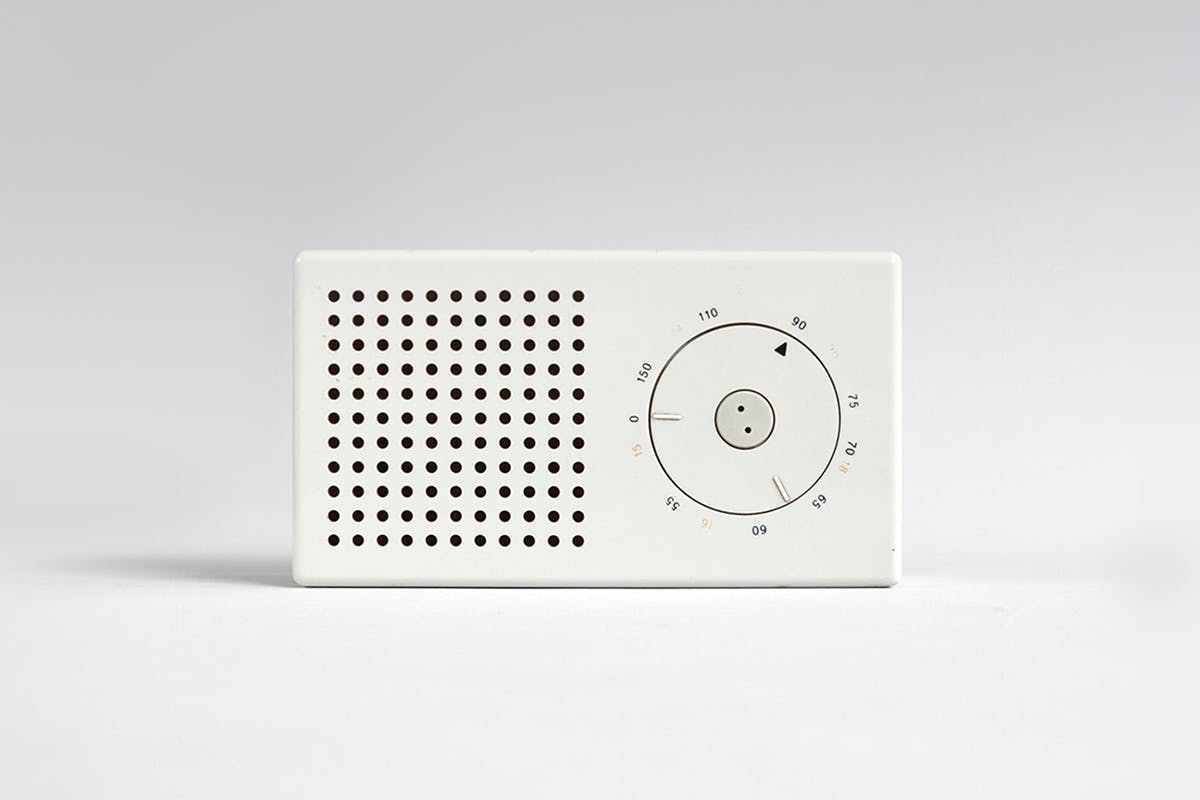 Thom Bettridge (Editor-in-Chief)
A lot of people like to talk about how the iPod was a homage to this radio. And when I look at it now, it's a symbol of all the tactility I miss about Apple's first MP3 player design. It's as though there's something quaint about things that actually move when you touch them, and I think what's underrated about a lot of Rams products is how yummy their buttons are — that's the only word I can use, because feeling emotionally fulfilled by clicking on things doesn't have enough vocabulary around it.
Janak Jani (Senior Creative)
One of my favorite Braun archive pieces given its impact. Rams' sensitivity for form and function is really mind-blowing, the more you take it in. Still trying to work out how he came up with the dots.
The TP1 Record player (1959)
This portable vinyl and radio player stood out at a time when most electronic products coming out of the US were clunky and BIG. Step in Dieter, whose miniaturization and decluttering of the record player flipped the industry on its head.
Hendrik Jürgens (Brand Director)
This looks like a big version of my first MD player. It probably is as technically advanced, too, considering vinyl is alive and MD is dead. Seems like an unexpectedly very contemporary post-millennium item.
Janak Jani 
Simplicity at its most iconic, the TP 1 looks to me like it's straight out of Space Odyssey. I find it so interesting looking at the idea of a portable record player and how Braun ended up here.
The Sixtant SM31 Shaver (1962)
Simply beautiful. This black and silver shaver set a precedent with advanced trimming in a clean design. The classic color scheme in this design was quite a rarity at the time and inspired the color schemes for radios, music players, and cameras for decades to come.
Hendrik Jürgens
The Mad Men shaver. Surely does the job while coming in a handy size, with little yet meaningful design.
Janak Jani
You just have to look at this shaver next to any of its contemporaries to see how revolutionary its design was in 1962. Sixty years later and it still looks like it's from the future.
The ET 33 Calculator (1977)
In the year punk flipped the future of music on its head, this pocket calculator was doing the same thing in the design world. Its domed and tactile buttons were a world first. Even if you haven't used one of these, you have certainly seen its influence in the icon for the calculator app on your phone.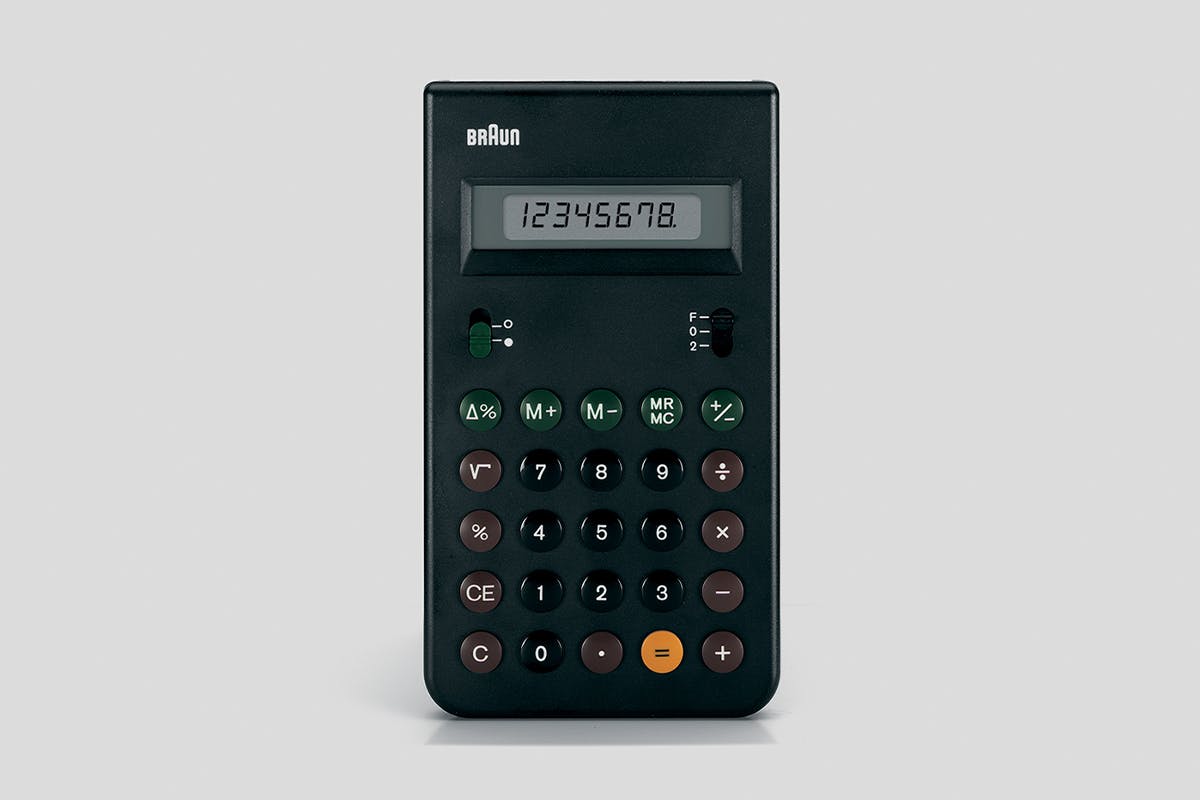 Hendrik Jürgens
I used to have this as a little one. To me, this was my iPhone, which today's kids already navigate well at a young age. It felt very intuitive, I guess because of its straightforward and clear design. Didn't help me much in math class, though.
Janak Jani
I love Rams' use of color, accents, and materials with archive pieces like the ET 33 calculator. So much restraint in terms of aesthetics but in the same vein, bright and bold decisions like the yellow "=" button. The gloss on the button faces is magic.
The Series 9 Shaver (2019)
Picking up on what Braun has been doing for 100 years, the Series 9 is a piece of craftsmanship that fits flawlessly onto Braun's timeline of timeless design. Japanese philosopher and folk-craft pioneer, Soetsu Yanagi said products should be built to last, treated with respect and even affection. The Series 9 is one of these products. It manages to combine both efficiency and gentleness into one sleek and ergonomic design bringing you a shave full of mindfulness and zen. We don't recommend it, but you could meditate whilst using it.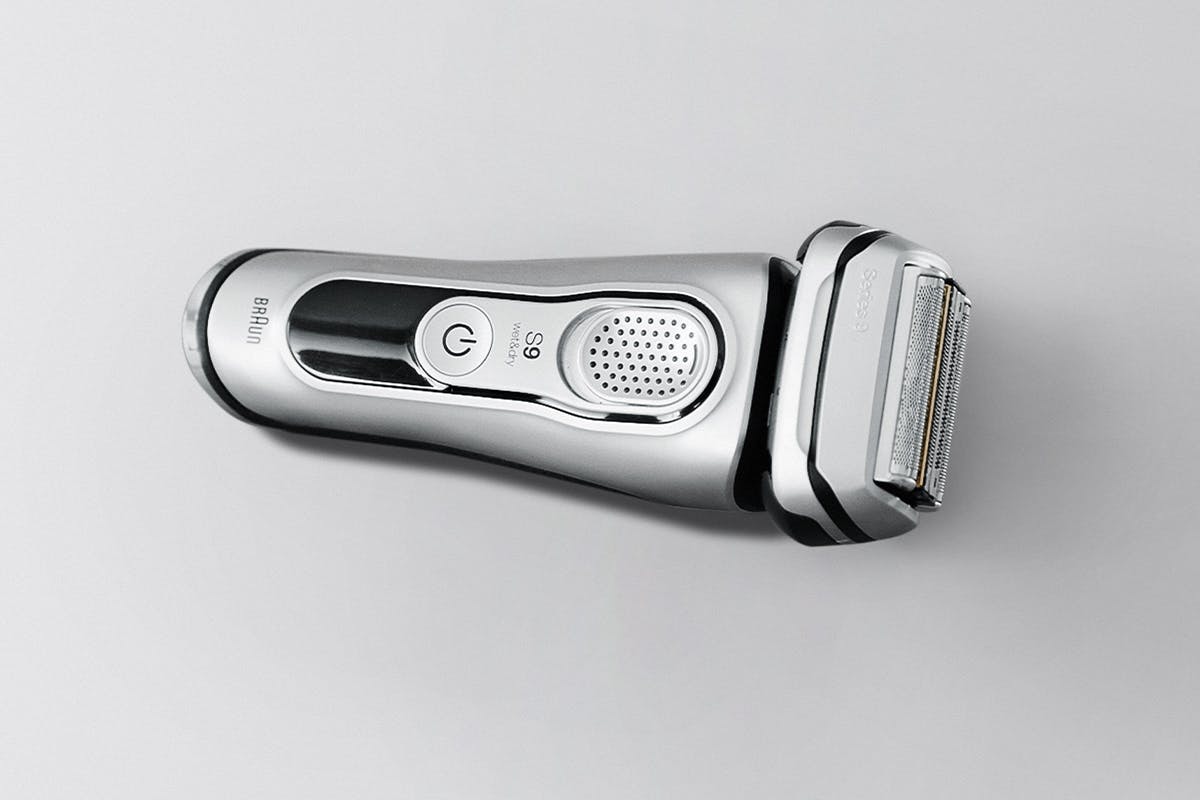 Thom Bettridge
The electric razor is such an interesting item — and when you look it up in your mental dictionary, the original Braun one is what appears as the platonic ideal. Back then, the electric razor was imbued with the Jetsons-like sense of utopian promise, like the end of an era when men had to rub knives against their face before work. In 2020, with rustic beardiness on the cultural upswing, this is an idea worth reconsidering.
Brauns Series 9 Shaver is available now. Buy it here.