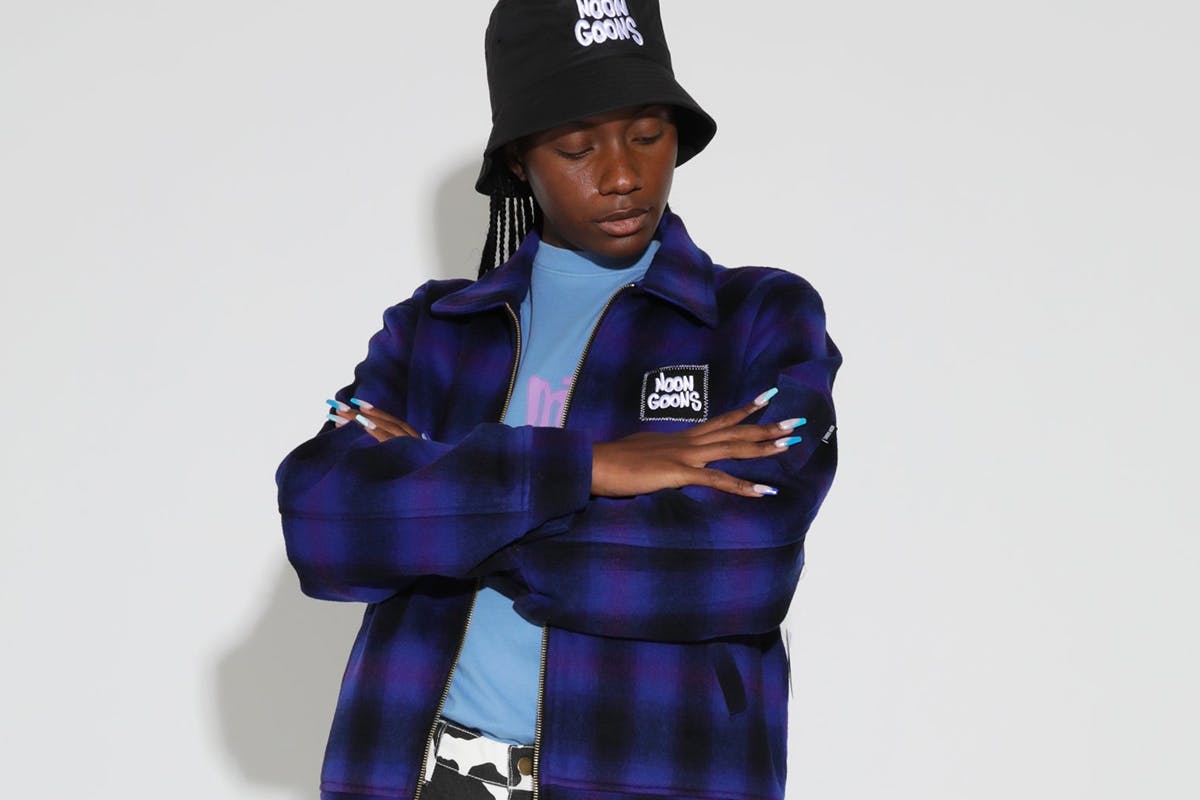 It's long been said that the arrival of fall marks the return of "real dressing." That doesn't mean dressing well comes easy in the colder months, though. The Highsnobiety Fall Fit Toolkit is here to help you through the transition to (literally) bigger and better clothing.
That age-old adage that the arrival of fall and winter means the return of proper dressing is well-founded. With layering returning to the sartorial arena, this is a time when the garment heavyweights come out to play.
When it comes to single pieces, the jacket is the captain of looks. A natural-born leader, the jacket can be an individual's style-defining item that holds things together all on its own. What's for sure, is that a jacket will be. relied upon time and time again in the coming months — so it's high time you got a good one.
With new outerwear on the agenda, Highsnobiety editors took to the internet to select some of this season's best jackets. And remember — lightweight, practical, and just-warm-enough and the three key factors here.
Scroll to shop jackets for fall.
Carne Bollente
This cheeky jacket is just in time to shake up your fall wardrobe. Adorned with embroidered petroglyphs along the chest, Carne Bollente redefines this autumn staple with their playful, sex-positive approach.
Carhartt WIP Active
Carhartt's Active Jacket silhouette is one from its OG lineup of tough-as-hell work gear and you can see why it remains a classic. Durable yet lightweight, the Active Jacket is built in 8.8 oz Dearborn Canvas and comes with a diamond-quilted lining to keep you warm all fall.
Noon Goons DIY
Check jackets like this one by LA's Noon Goons are made for strolling through burnt orange, leafy woods in fall. Coming in a loud purple colorway, you won't get lost in said woods with this one, either.
Arc'teryx System A Paltz
We're taking things loud now, with a jacket from the crazy-popular System A line from everyone's favorite outerwear expert Arc'teryx. Packed with all the label's customary tech — like windproof and waterproofness — this is for those serious about their fall jacket game only.
Stone Island Naslan
Stoney's expertise in technical, lightweight outerwear fabrics is unmatched. With that in mind, it's only natural that it's the label I usually think of first when considering second skins for fall. The Naslan overshirt is both wind- and water-resistant, light enough to pack away for the commute, and comes in black as well.
Jil Sander Blouson
The house of Jil Sander has become synonymous with the word minimal thanks to its consistent turning-out of pieces just like this one. Here, the label goes quite-uncharacteristically American with a sleek take on the bomber. Made in Italy from wool, you just know this one will feel as good as it looks.
Woolrich Packable Overshirt
Woolrich's archive is wild, and that's owing to the fact that the label has been perfecting its outerwear for almost 200 years. What you'll still find with the brand today, is understated classics that are designed functionality first. This sleek overshirt, which is wind-resistant and water-repellent, packs away neatly into its own pocket, making you king of the commute.
Visvim Douglas
(Available at 2 Merchants)
(Available at 2 Merchants)
Hiroki Nakamura's Visvim takes Japan's penchant for all things Americana and absolutely runs with — resulting in next-level riffs on US icons like this satin bomber.
TSPTR
Very into this outerwear piece by UK-based TSPTR, which reinterprets the classic US military smock silhouette that was much-loved by revivalists like Helmut Lang in the '90s. Here, it's made from soft Portuguese cotton twill.
Acne Studios Heavy Twill
I'm saving my favorite until last, with a jacket by Acne that embodies everything I get excited about when it comes to dressing for fall. Its wool makeup gives it a casual fit, while the silk lining and contrast stitching provide an air of sophistication.
Want to keep browsing? Head to the Highsnobiety Shop for more products that we love. Highsnobiety has affiliate marketing partnerships, which means we may receive a commission from your purchase.