 Our Highsnobiety Fall Style Guide is here to help you bring the heat as the weather cools down. From the latest Fall style trends to curated fashion picks for the changing of the seasons, you will find everything that you will need to season-proof your rotation.
Is anyone else a bit tired of hearing about dadcore? Or normcore? Because I am, but I also don't know what word would better describe the stripey dress shirts that I've been seeing with increasing regularity plastered on runways, worn by celebrities, and at fashion week events.
Along with the likes of jorts and New Balance sneakers, my recent love for a striped shirt signals yet another win for the highly-practical wardrobes of middle-aged suburban men worldwide — and all things dadcore.
The most classic of these are ones with blue and white vertical stripes, the type that your college professor would wear in the summer and which Tyler, The Creator has opted for below, of which there are countless types.
To give you a taste, there's the: butcher's stripe, Bengal stripe, hairline stripe, pinstripe... all of which differ slightly. But the most important thing is that those vertically striped shirts make such timeless pieces that they are the perfect canvas to get experimental with.
Rei Kawakubo's Comme Des Garcons label has become the master of this, with its 'Shirt' sublabel specializing in striped shirts that are transformed using everything from oversized silhouettes to false sleeves.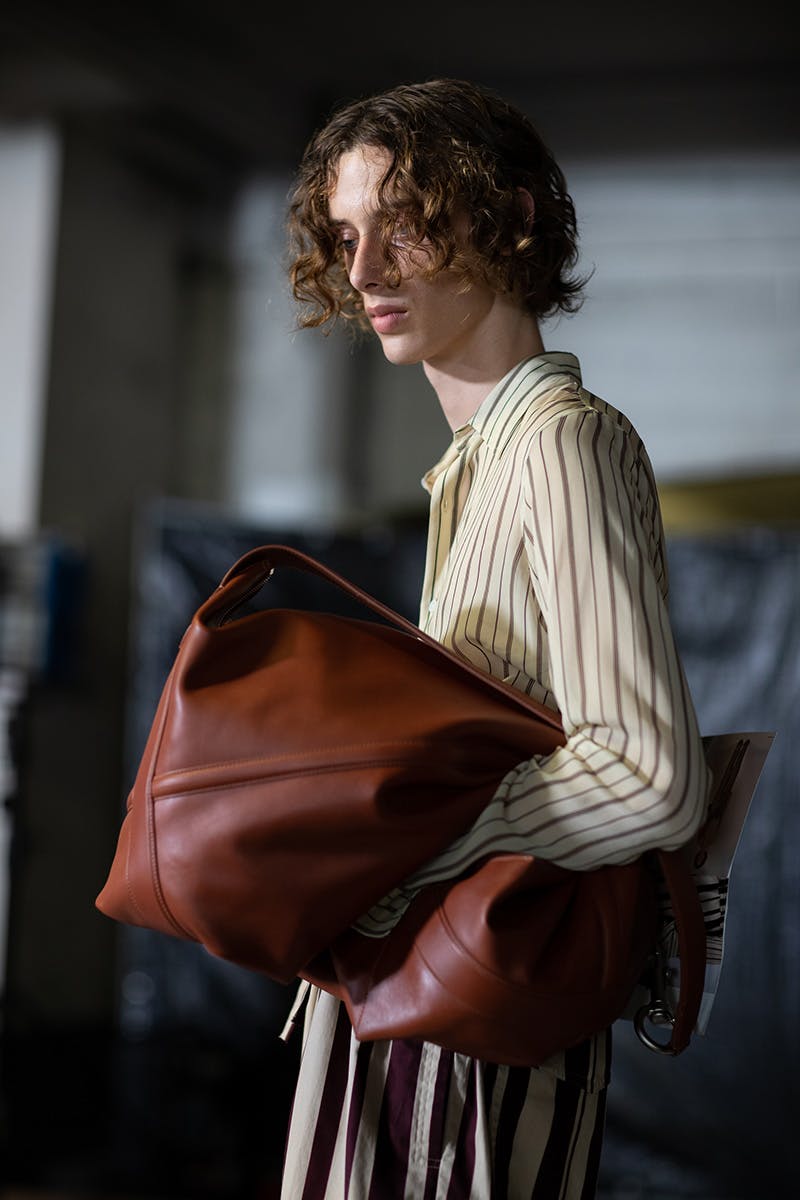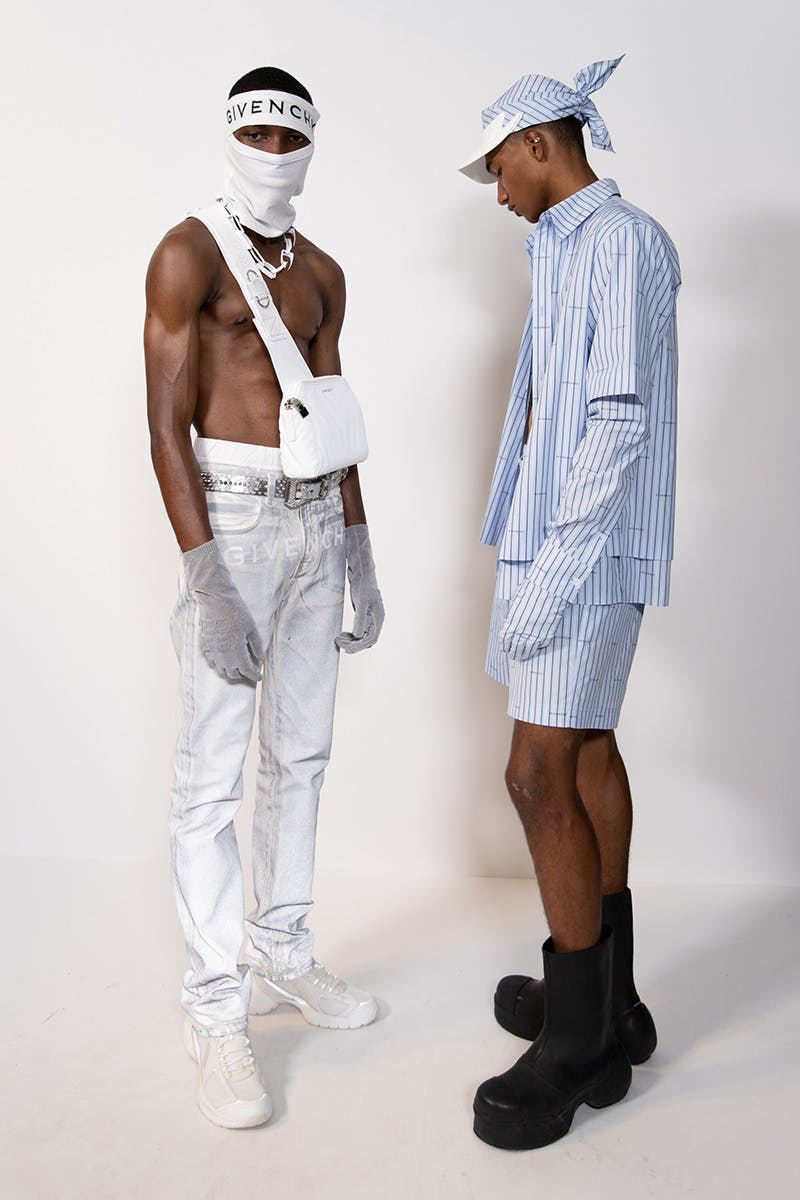 However, CDG is not the only label to take the comforting normality of vertical stripes into unmarked territory. For the most recent round of fashion shows, Glenn Marten's Y-Project stitched together a striped shirt with a pair of jeans to create a bodysuit, Dries Van Noten made a light semi-sheer version, and Givenchy layered countless pajama-style striped shorts on top of one another. Plus, our recent fall collection has a few colorful options to pick from.
We've summoned some of our favorite striped shirts on the market right now, ranging from the normcore to the downright statement-making, to shop now. Check them out below.
Scroll down for our favorite stripe shirts in 2022
Dries van Noten Croom Shirt
Kicking things off with a classic style, Dries Van Noten might be most famous for his bold prints and bright colors, but this stripey blue design keeps to tradition.
Highsnobiety Striped Dress Shirt
How do you turn a simple dress shirt with a button-down collar into something more exciting and casual? Well, Highsnobiety's in-house label has proven that multicolor stripes will do the trick.
Shop More Striped Shirts from Highsnobiety
Doublet Blue Hand Embroidery Shirt
The Doublet branding which is embroidered onto the left chest of this shirt might not be completely finished yet, but it looks like two hands are hard at work to rectify that.
Maison Margiela Padded Stripe Shirt
Maison Margiela has beefed up your typical stripe shirt and made it winter-fied. Is it a shirt? Is it a shacket? That's for you to decide.
Katin Alan Short Sleeve Button-Down
Can we take a moment to appreciate the 'light red' color of this shirt? It's seriously hitting the spot.
Comme Des Garçons Shirt Striped Shirt
Comme Des Garçons' sublabel dedicated to all things shirting knows how to mix things up. For this shirt, it skews tradition and goes for a red and black colorway — which proves to be a simple but effective trick.
AMI ALEXANDRE MATTIUSSI Navy Camp Collar Shirt
This may look like a pajama shirt, but it would be wasted as a piece of nightwear. Don't sleep on the power of a camp-collar shirt with a relaxed fit as a piece of casual wear.
Stüssy Striped Silk Shirt

(Available at 2 Merchants)
(Available at 2 Merchants)
Silk shirts are bound to add some shine and silky smooth comfort to your wardrobe. This one from Stüssy brings blue and pink stripes into the mix for an added statement.
Studio Nicholson Sorono Oversized Shirt
My personal motto when it comes to shirting is that bigger is almost always better — and this oversized Studio Nicholson design proves that.
Want to keep browsing? Head to the Highsnobiety Shop for more products that we love. Highsnobiety has affiliate marketing partnerships, which means we may receive a commission from your purchase.