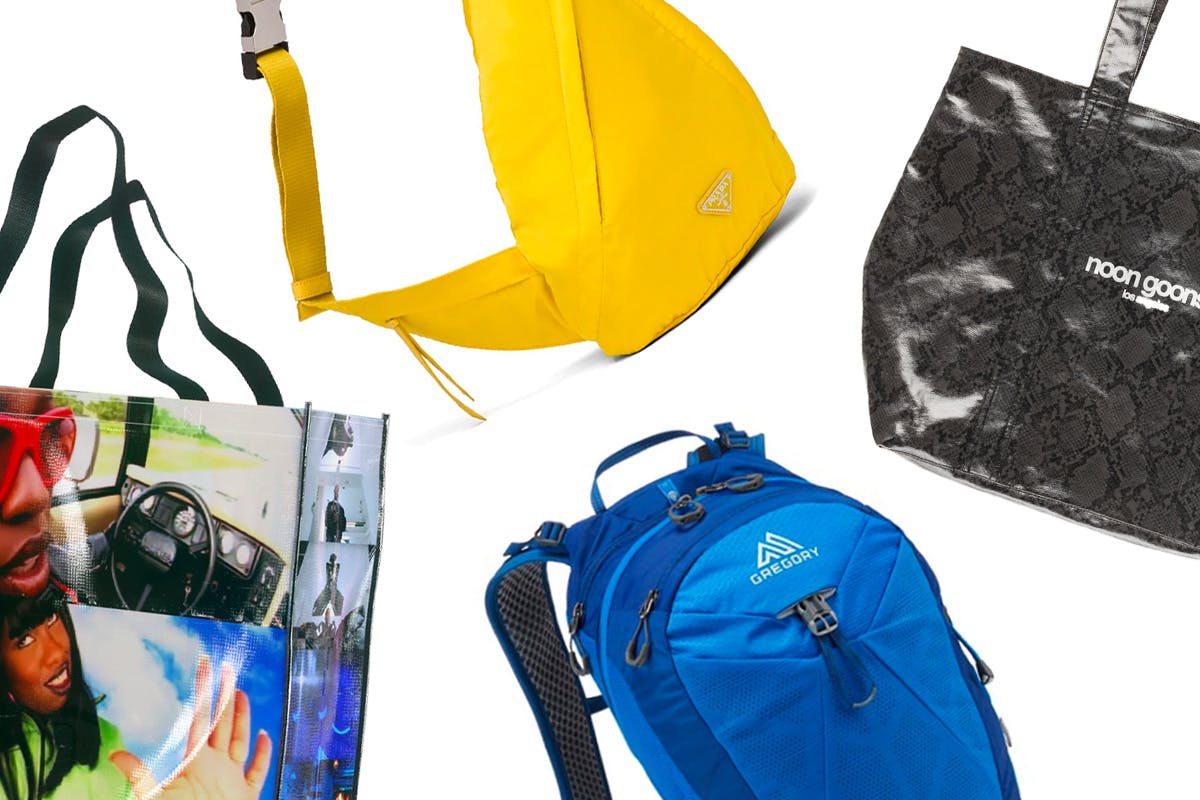 This year's Back to School season probably means a return to, well, actual school. After a forever of dressing decidedly off-site, making a stylish return to boarding bedrooms, lecture halls, or homecoming parades might take some revision. Here's a lesson from Highsnobiety.
In our book, how you carry is as important as what you carry. No bag is born equal, and from the reusable shopper right up to the logo-slapped luxury camping backpack, via mammoth IKEA arm accessories, the bag foodchain is a wildly diverse world.
Some vilify the backpack as a should-have-left-it-at-school accessory. Some uphold it as the double-strapped savior of durability. On the other side of the spectrum, the tote is the mainstream bag choice of all things casual, an accessory you'll find on the virtual shelves of pretty much any brand or retailer out there.
To try and settle the great bag debate that is "tote or backpack?" — I jumped on a call with Highsnob editors around the world to gather their opinions on some of the season's best in each category.
The best tote bags and backpacks for B2S season are below.
Noon Goons
Corey Stokes, Fashion Director: Yes, it does come in jacket form.
JanSport
Herbert Hofmann, Creative Director: You know the guy wearing this cares about very few things — that's hot.
Bags for Less
Corey: I'd put a scarf in the bag so you couldn't see inside. An Hermès print scarf.
Christopher Morency, Editorial Director: So you're getting Hermès for Amazon prices.
Rei
Malaika Crawford, Market Director: This guy does the 6:30 a.m. slot in the park and the JanSport guy does the 9 a.m.
Online Ceramics
Christopher: What book are you carrying in this bag?
Corey: So I'm reading this book right now — How to Be Publicly Shamed.
Saint Laurent
Louis Almond, Style Editor: For the decorated Boy Scout.
Corey: Yeah, but if you're lazy like me and like to pose.
Curves by Sean Brown
Corey: It's a collectible. And it's great for grocery shopping.
ERL
Louis: I'd use this as a pillow for flights.
Herbert: Do we have to shampoo it?
More editor-approved tote bags and backpacks.
Tote bags.
Backpacks.
Want to keep browsing? Head to the Highsnobiety Shop for more products that we love. Highsnobiety has affiliate marketing partnerships, which means we may receive a commission from your purchase.