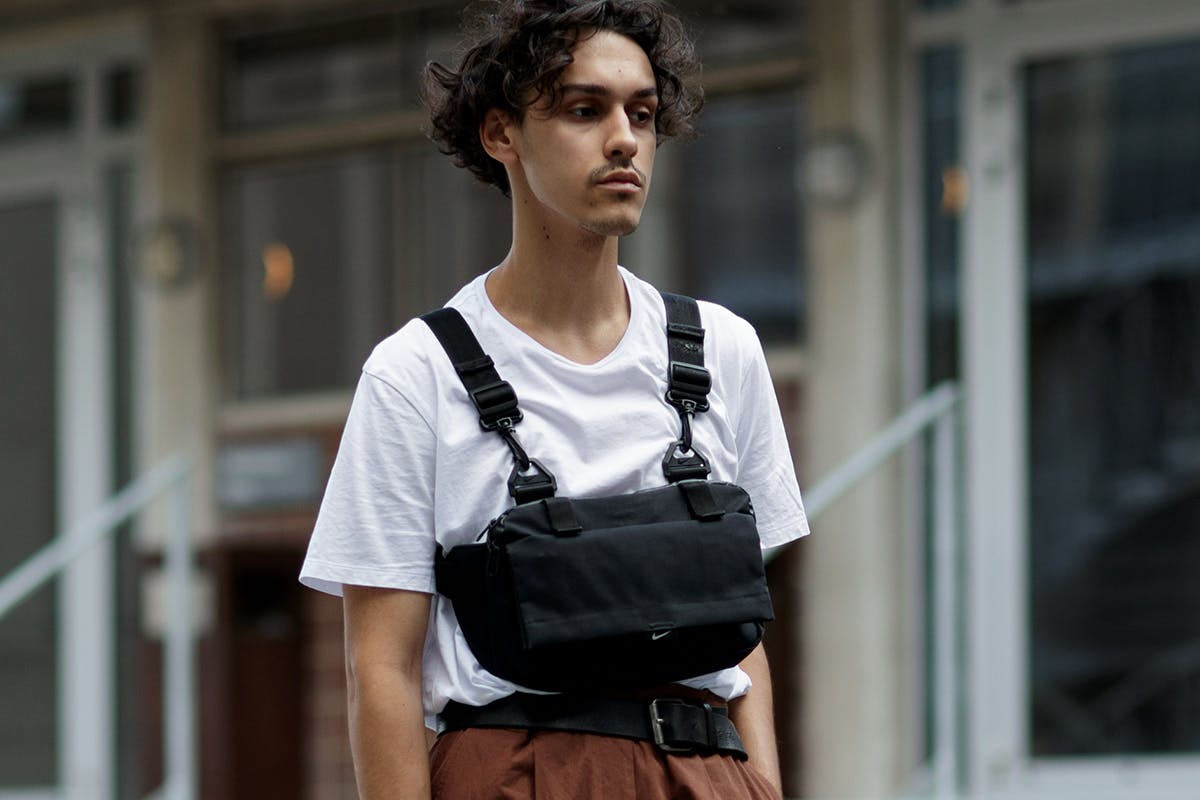 As many of us begrudgingly await the onslaught of miserable winter weather, protecting your prized possessions without compromising an expertly crafted outfit can be challenging. Our editor-in-chief understands this dilemma all too well.
While a lot of bags straddle the line between fashion item and technical power piece, finding designs that are a combination of both is key to navigating harsher conditions. We understand how annoying it can be having to reach into the back of your wardrobe to pull out that dusty bag just for the sake of keeping your gear safe during the daily commute.
That being said, functionality comes in many forms and is oftentimes relative to the climate of your home. In light of this, we have put in the leg work to present you with a selection of technical bags that cover the many facets of "function," from weatherproof backpacks to hard-wearing cross-body alternatives.
Including pieces from brands such as A-COLD-WALL*, C.P.Company, Jil Sander and The North Face, our roundup of the best technical bags for men can be shopped below.
Cross-Body Bags

(Available at 3 Merchants)
(Available at 3 Merchants)
A cross-body bag is highly-functional in terms of what it can offer the wearer storage wise. The options above are fully-adjustable, compartmentalized, and are constructed from hard-wearing fabrics. In particular, C.P. Company's Toggle Logo Belt Bag promises years of wear, with a design and build that won't age a bit.
Shoulder Bags
Despite the shoulder bag's time having come and gone over the years, its practicality as a short-trip companion is unbeatable. Whether you're running down to the store, or casually roaming the streets, shoulder bags such as these have just enough space to store all your essentials. The compact NEIGHBORHOOD. x Eastpak Shoulder Ne-Luggage features a nylon construction and coated hardware that will withstand the wettest of months.
Backpacks
And here we are, the selection to stop you reaching deep into your wardrobe. With brands ADER Error, Stüssy and Jil Sander putting forward a case for the importance of minimalism. Stripping back any piece to its most essential elements is one of the most functional things a designer can do. It is this that forms the base of enduring design.
Our designated Selects section features products that we love and want to share with you. Highsnobiety has affiliate marketing partnerships, which means we may receive a commission from your purchase.