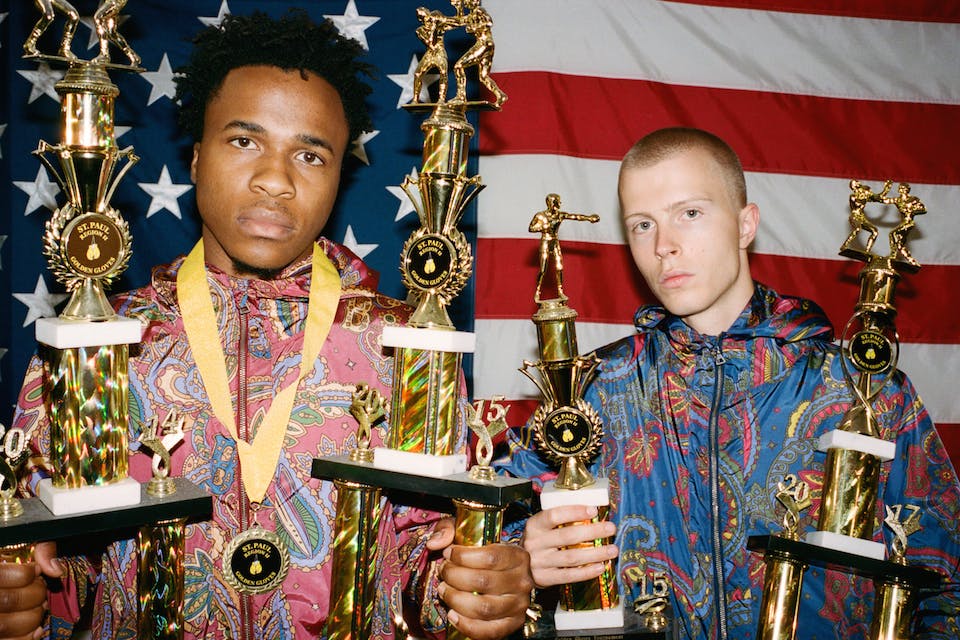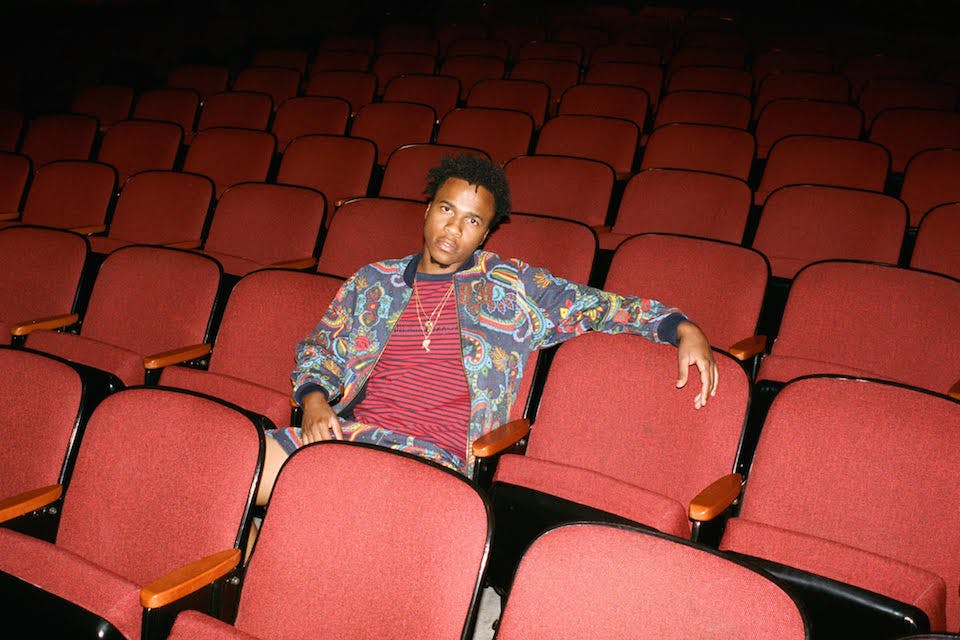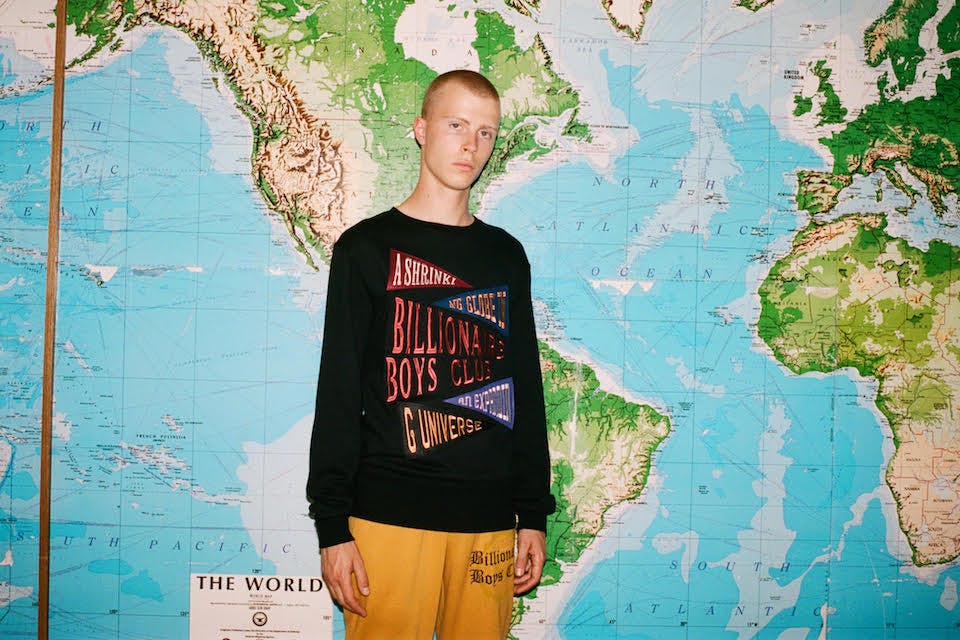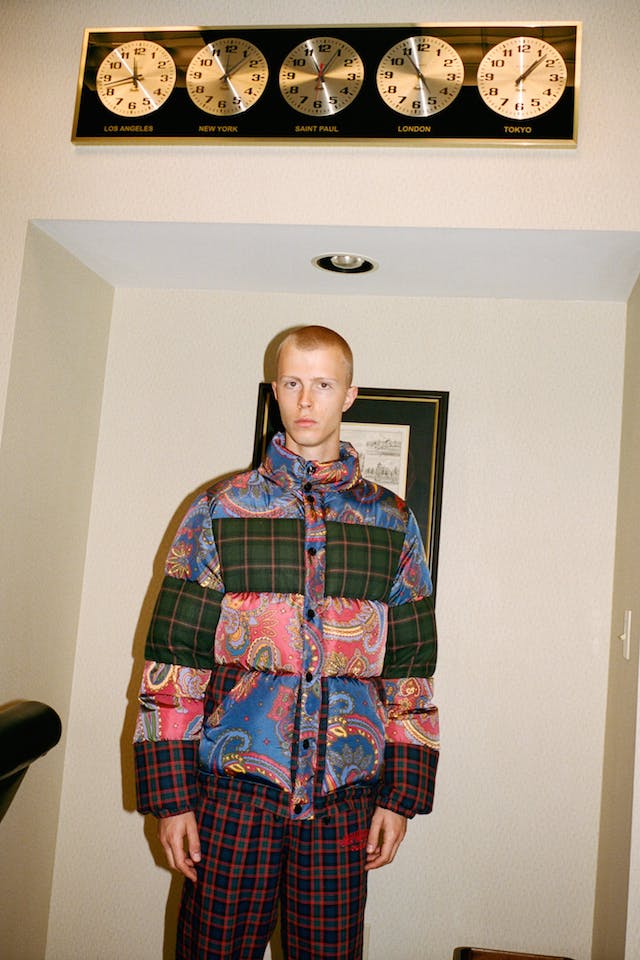 Brand: Billionaire Boys Club
Season: Fall 2018
Key Pieces: The patterned jackets and track pants are tough, with the classic BBC logo and "Vikings" hoodies additional standouts.
Editor's Notes: After wrapping up its Summer 2018 "Egyptian Lover" collection, Billionaire Boys Club has now unveiled its Fall collection. Showcasing how athletic apparel has been adopted and donned by athletes, musicians, and artists alike, the collection infuses sports team-style graphics and silhouettes with custom red and blue contrasting paisley patterns. The overall design concept stems from college sports, centering around a fictional varsity team, the Vikings.
Encompassing graphic-print T-shirts, jerseys, warm-up jackets, track pants, polo knits, button-up shirts, and other outerwear styles, the pieces carry brand graphics in the form of all-over prints in a custom Billionaire Boys Club paisley, as well as the brand's mainstay spaceship and astronaut motifs. The range also contains stripes and elements of color-blocking, as well as custom camouflage prints.
The first delivery of Billionaire Boys Club's Fall 2018 collection will be available at BBC's Tokyo flagship on July 20, followed by NYC on July 27, and then London on July 31. You can also find it online.
For more shopping, elevate your street style with these luxury side bags.