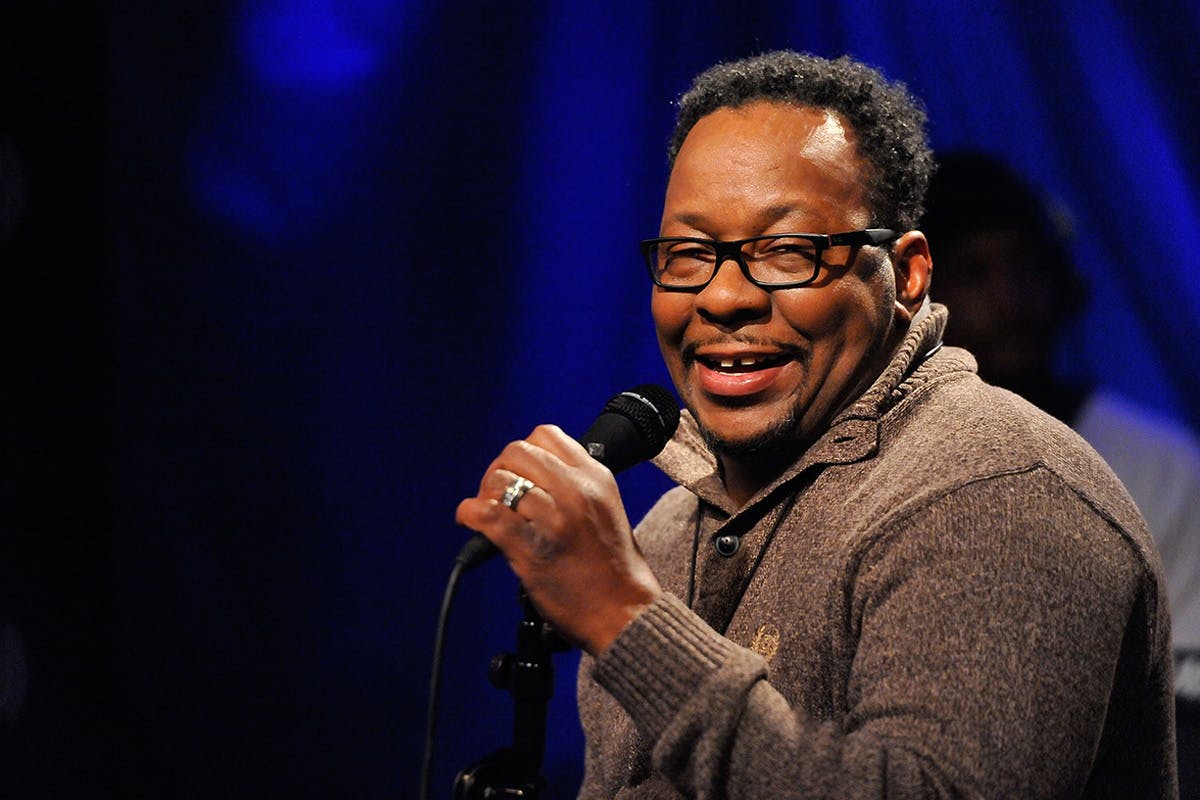 Bobby Brown has called Kanye West "ignorant," and said his choice of album cover for Pusha T's Daytona was disrespectful.
In a last-minute decision, West replaced the planned cover image with a photo that shows Whitney Houston's bathroom littered with drug paraphernalia, taken in 2006.
"Ignorant people are ignorant people, and they're going to be that way until they find themselves," Brown said on the Buzzfeed show Profile.
"You expect disrespectful stuff from Kanye West anyway, so he's not going to change," Brown said. "Long as he stays clear from me, he'll be safe. He'll be OK."
Brown, the former New Edition singer and solo star, was married to Houston from 1992 to 2007. In a previous interview with Rolling Stone, he discussed the image, labeling West "crazy" and "disgusting."
According to Pusha T, West paid $85,000 to license the image, telling him, "This is what the people need to see to go along with this music."
In other music news, Kendrick Lamar talks lyrics, Kanye West's Trump comments and the N-word with 'GQ Australia.'