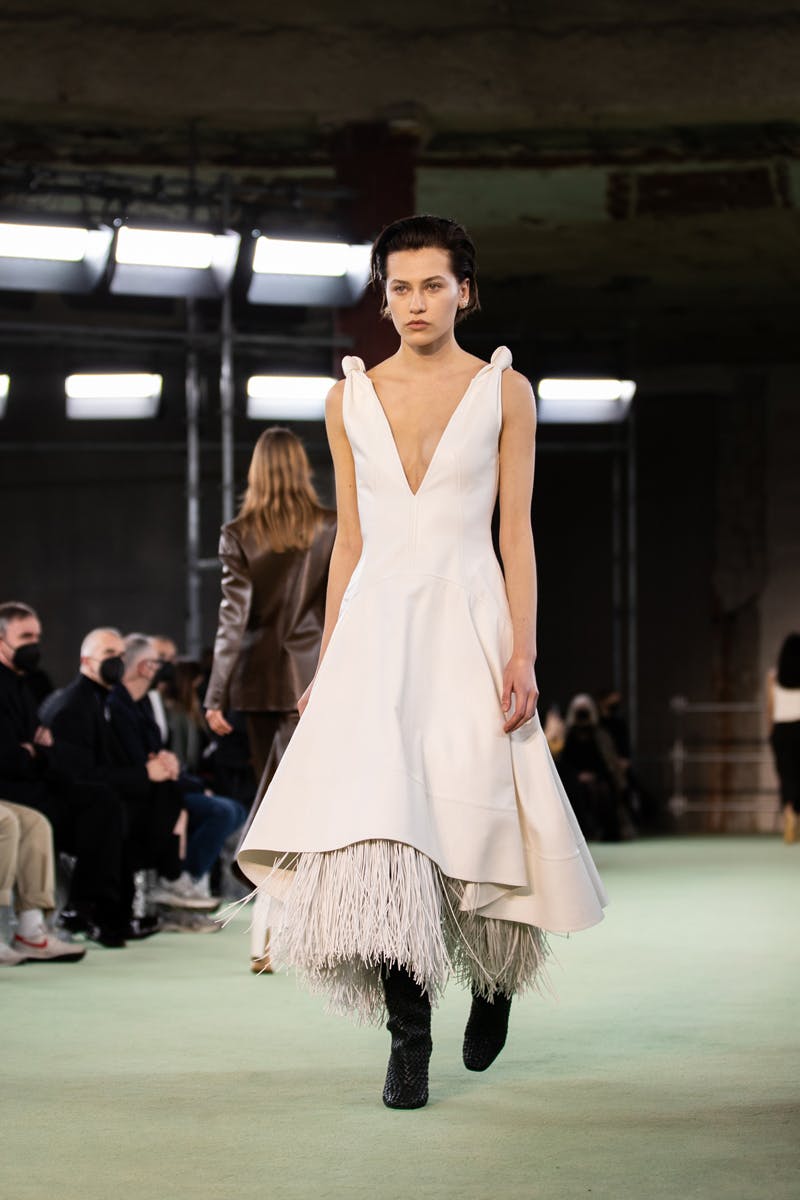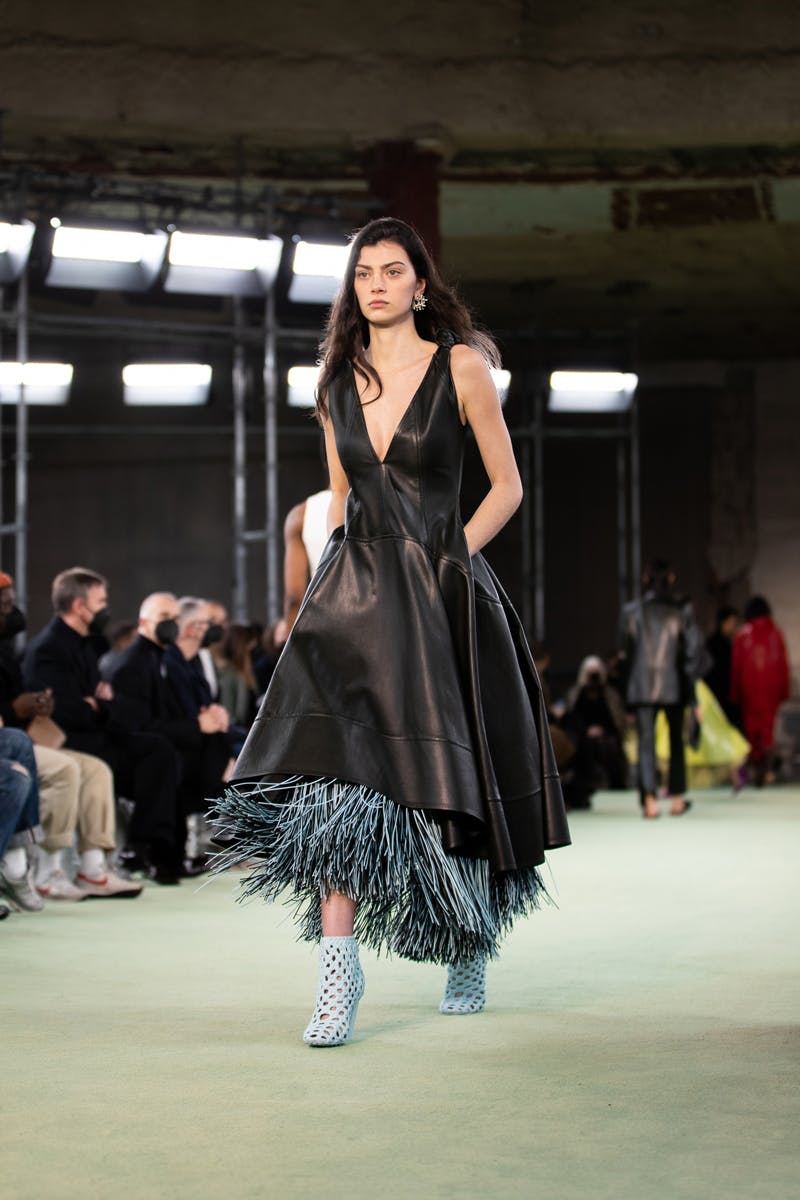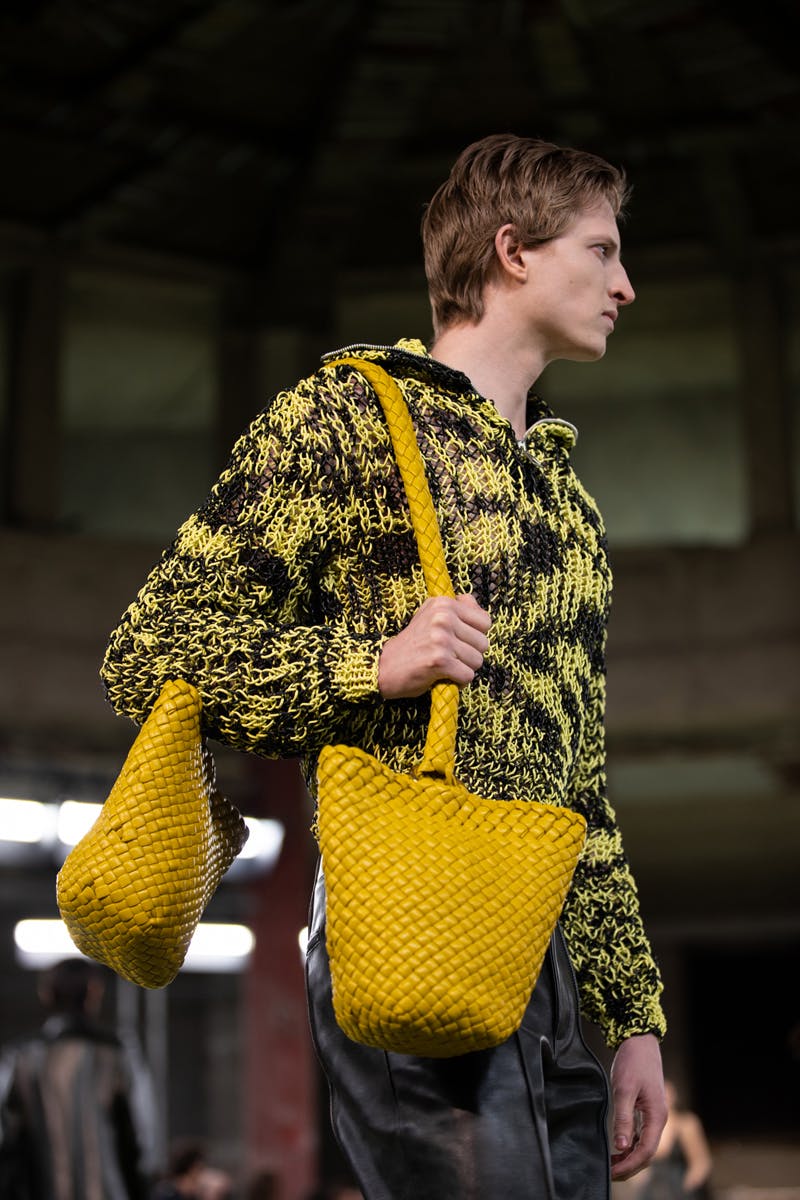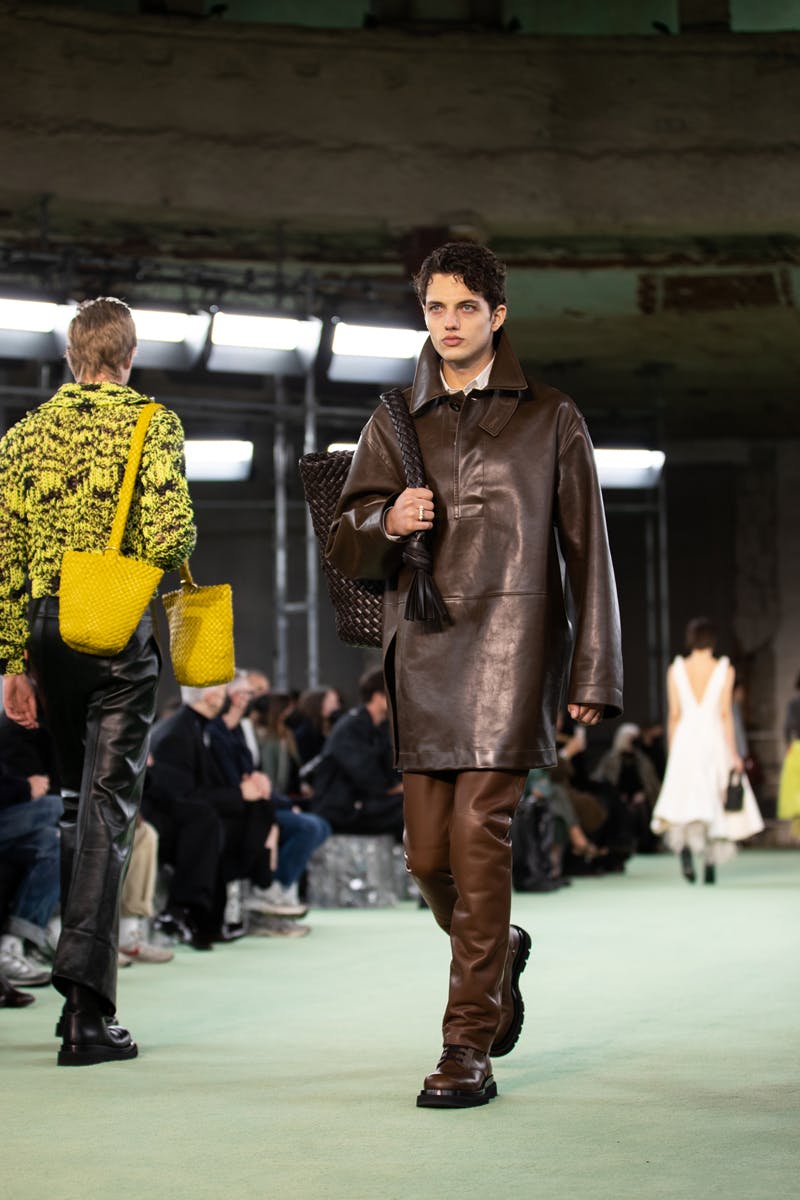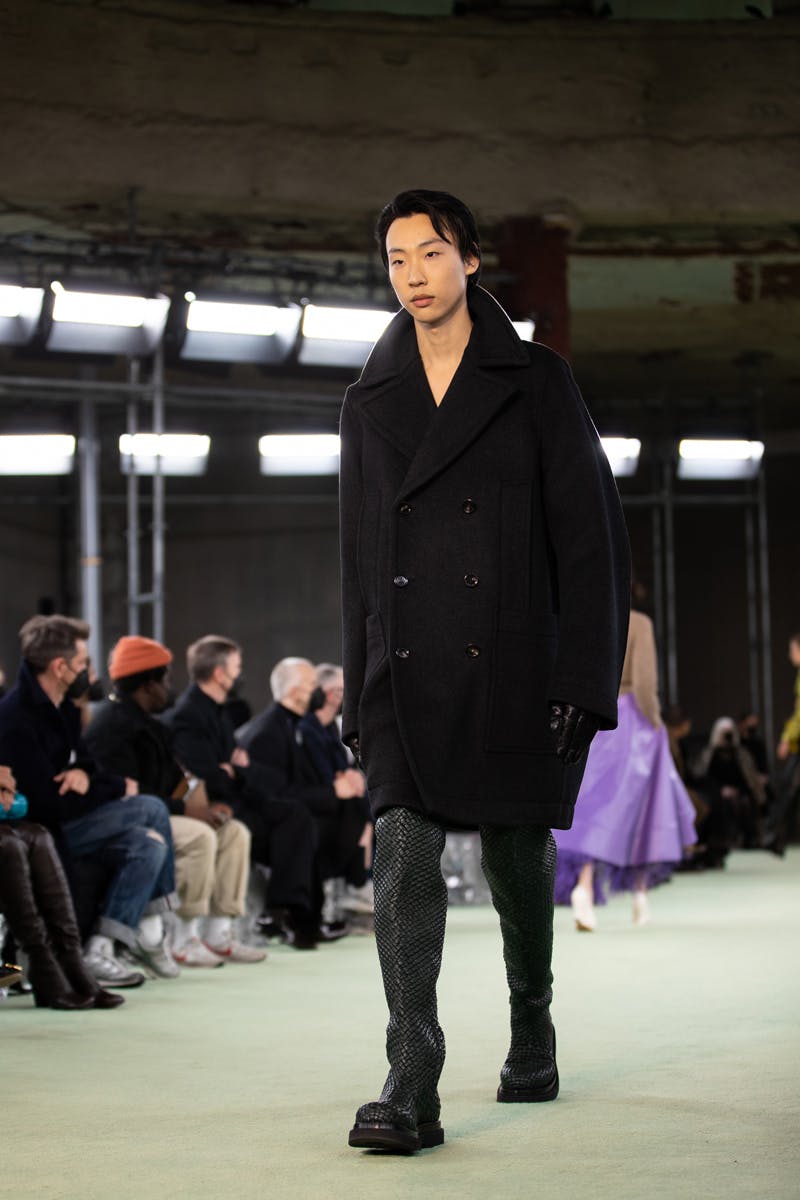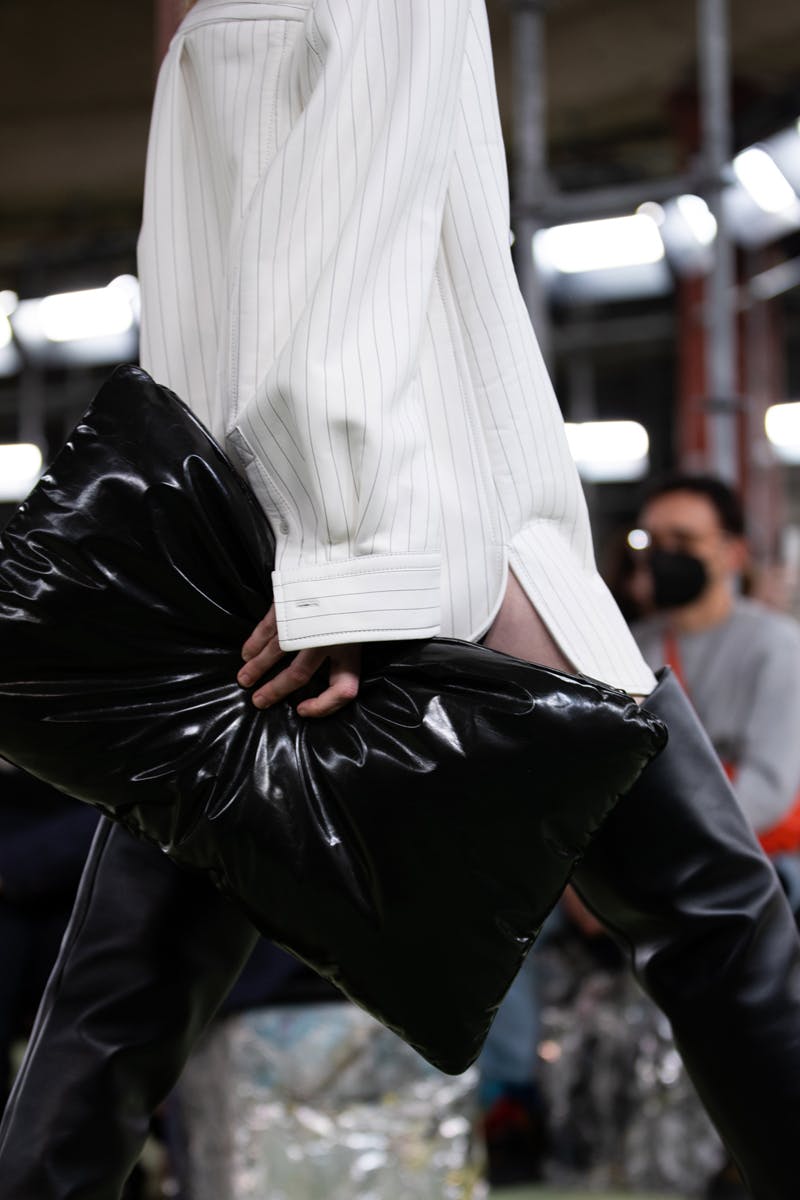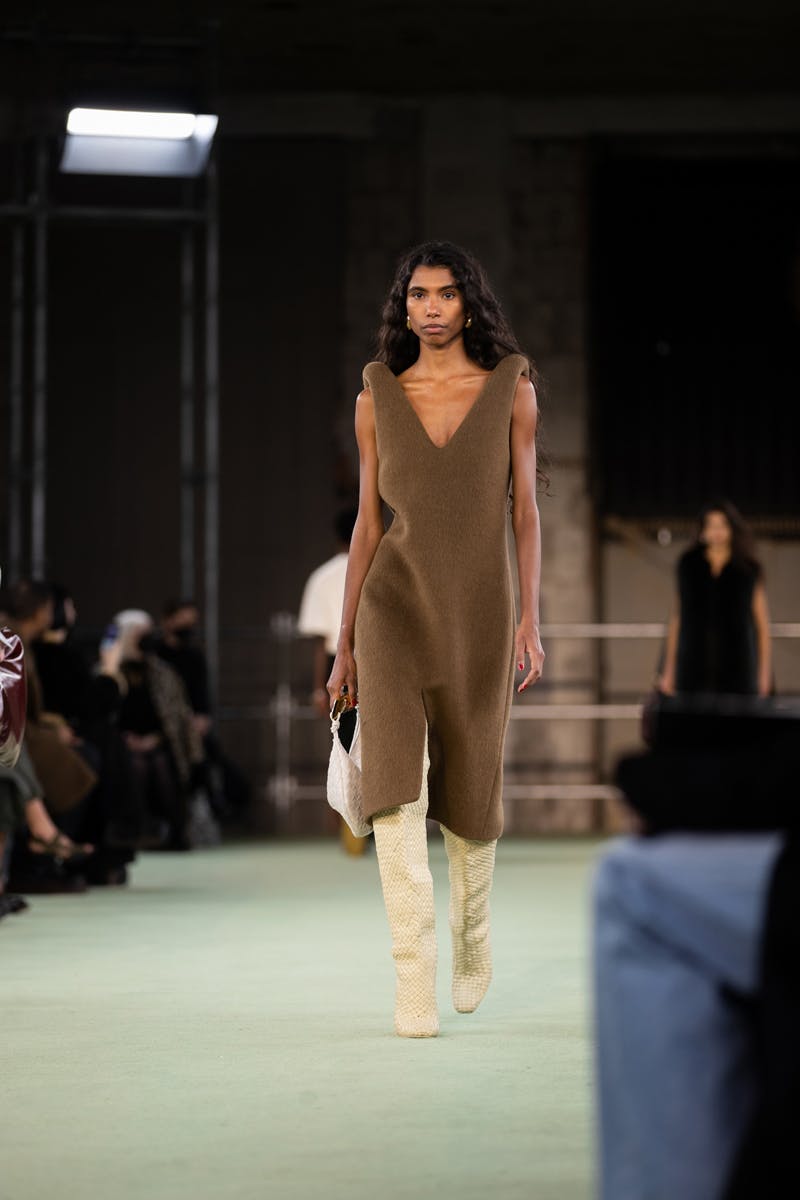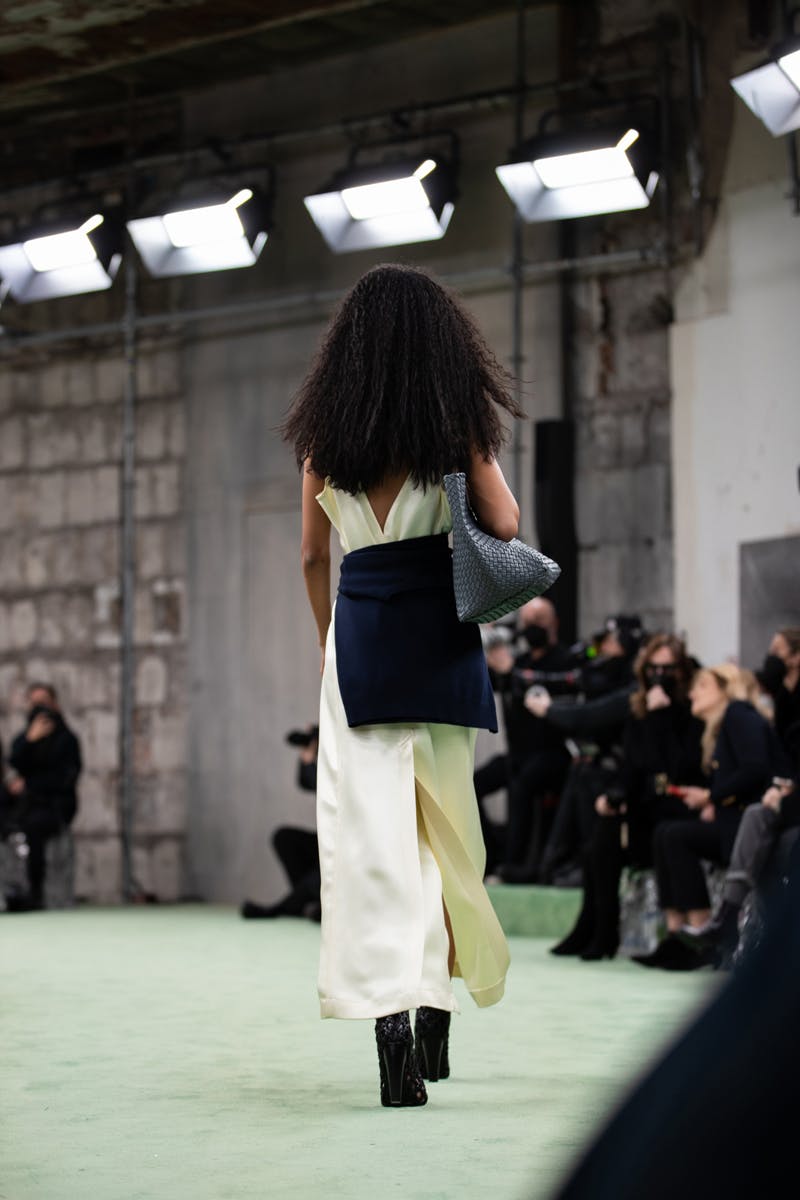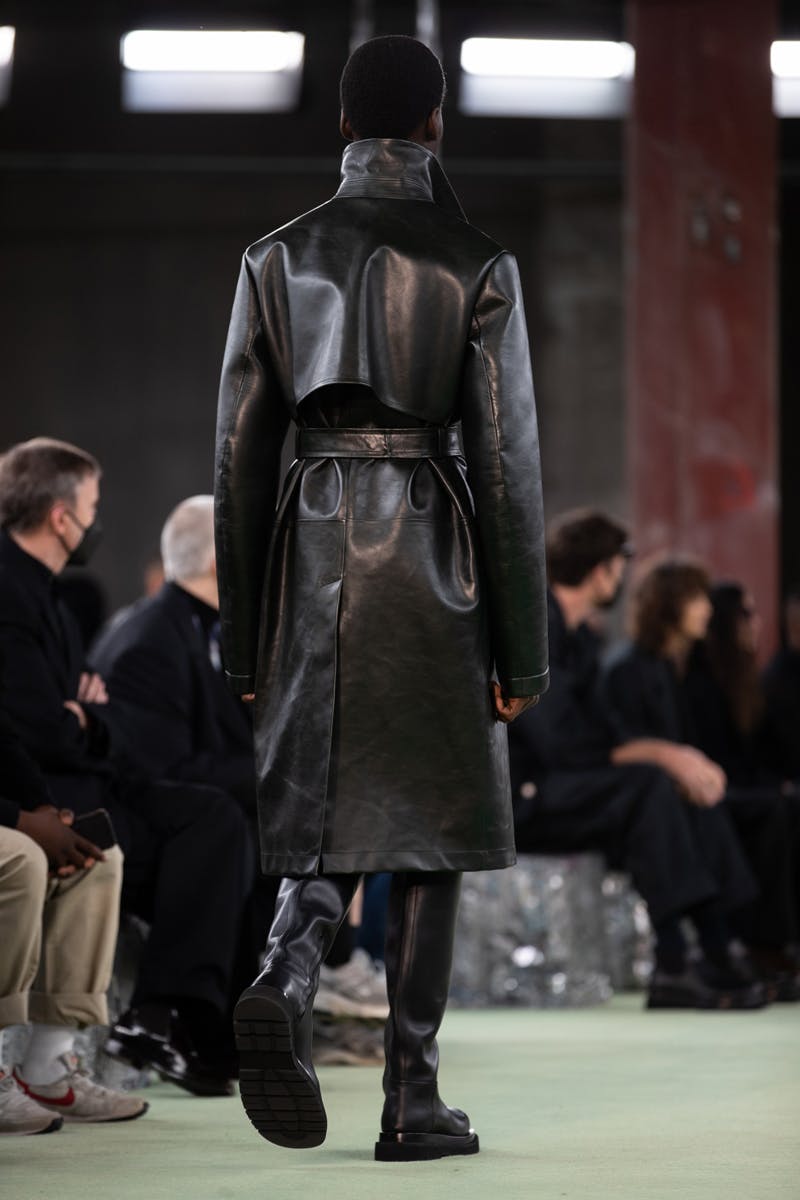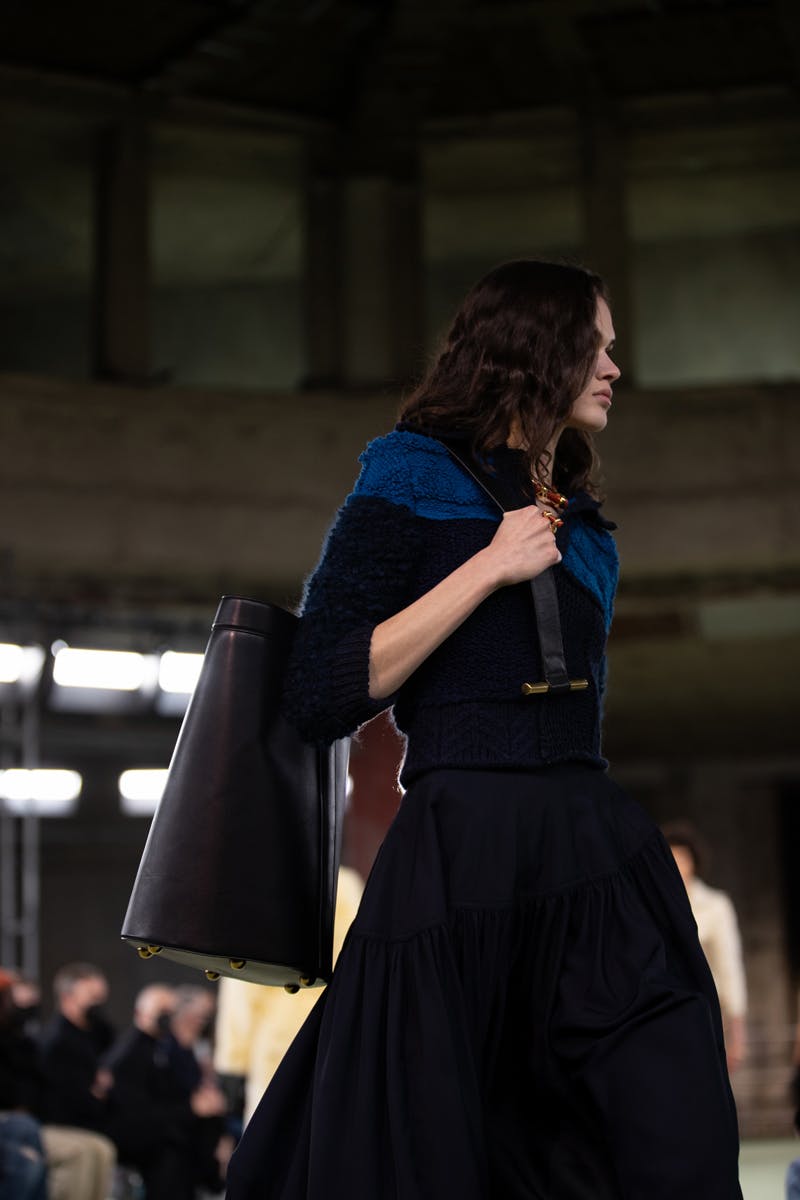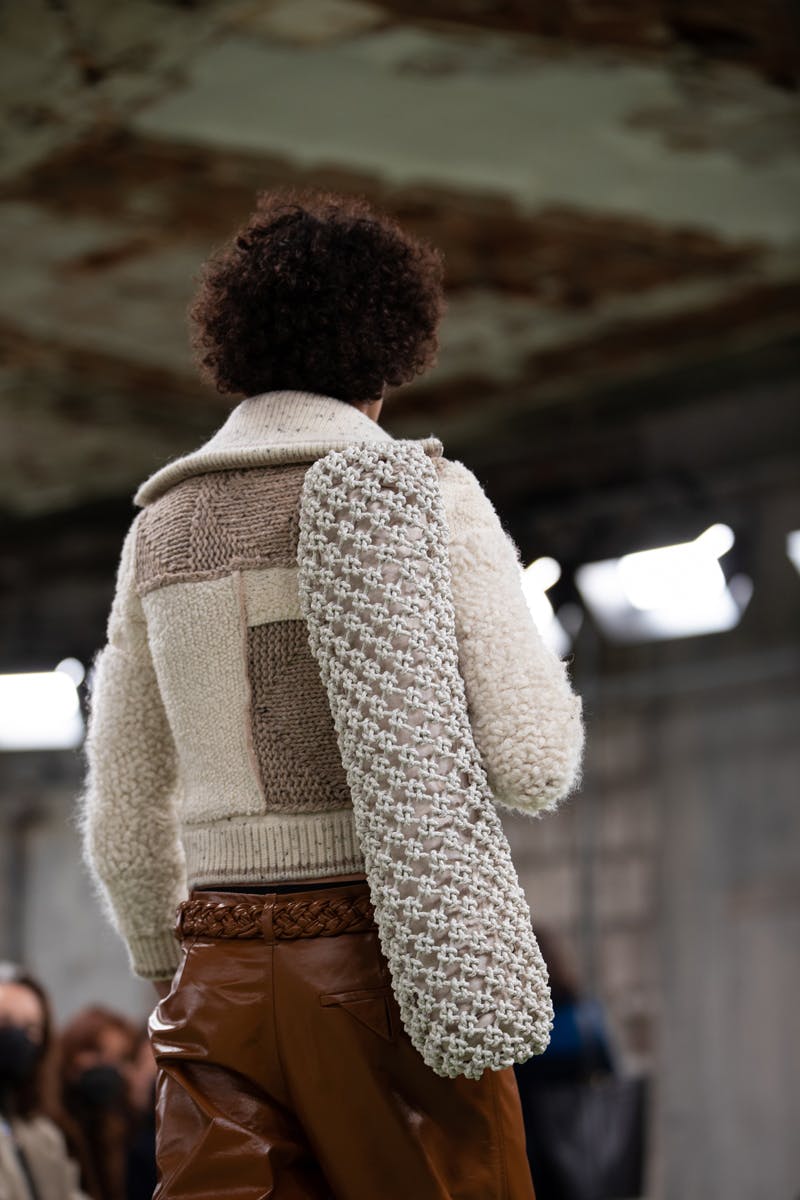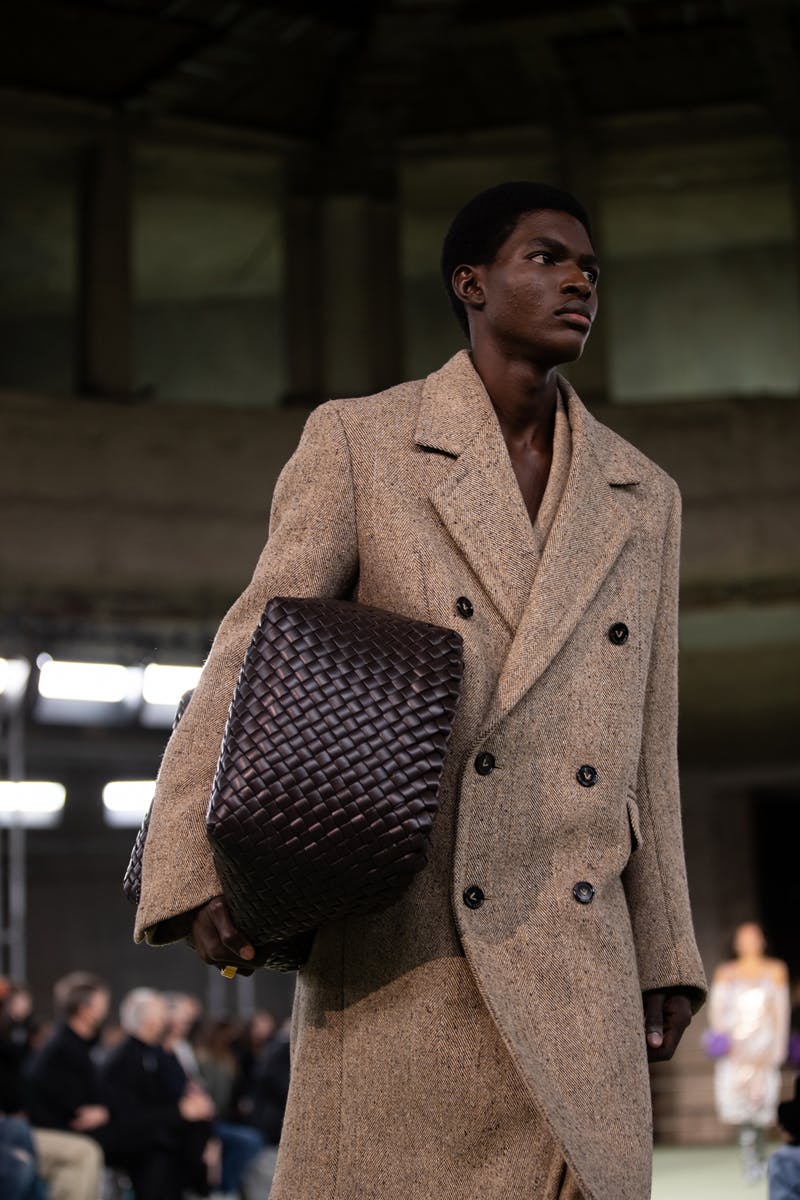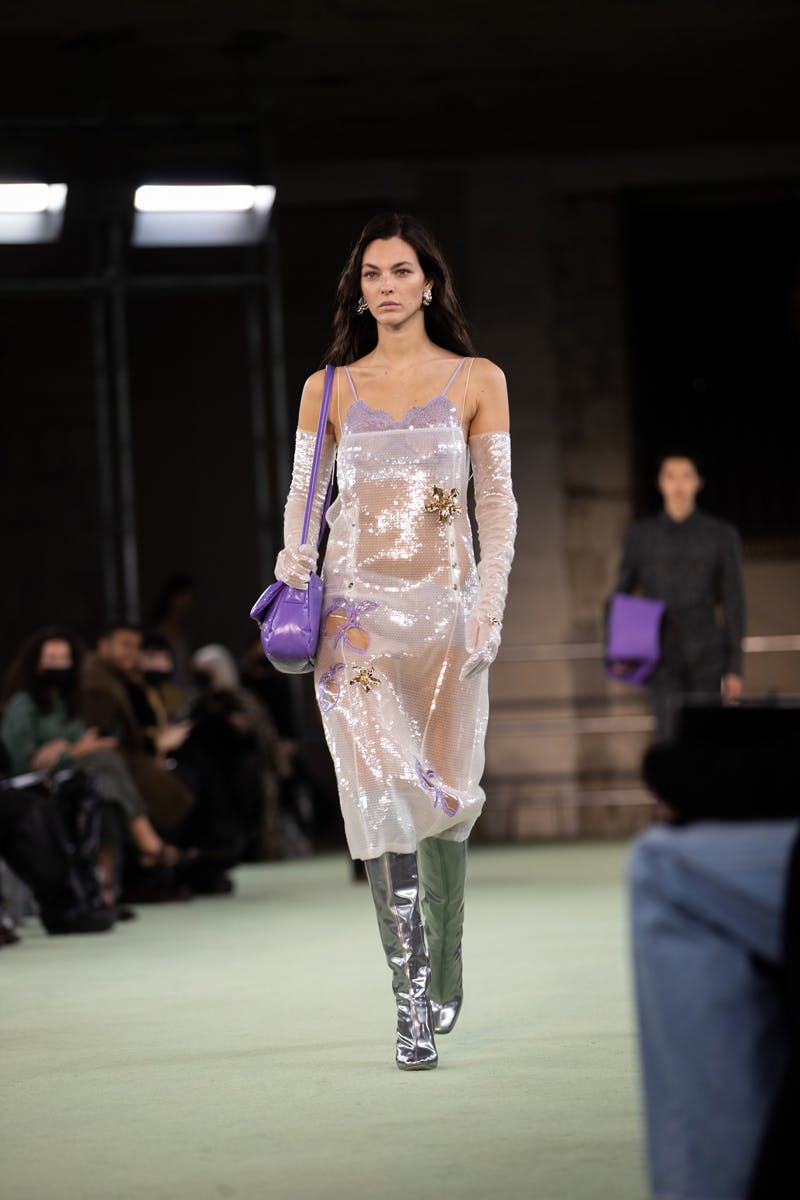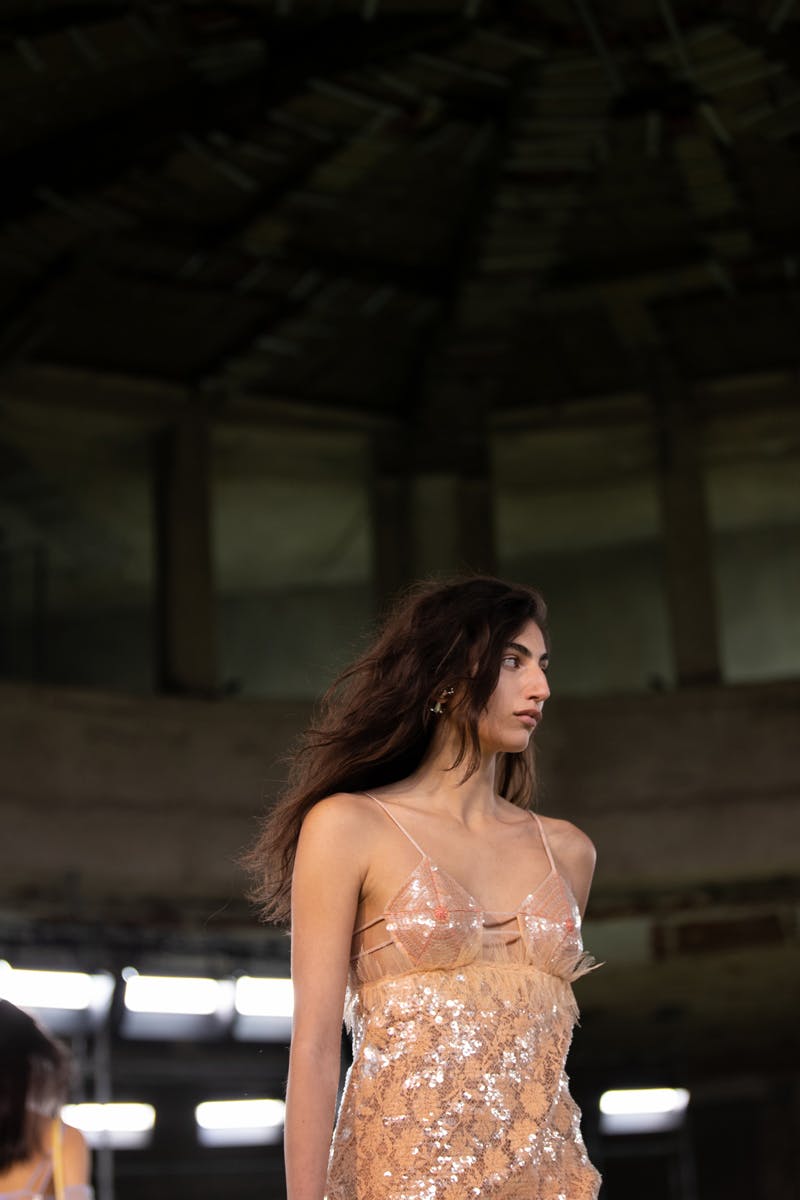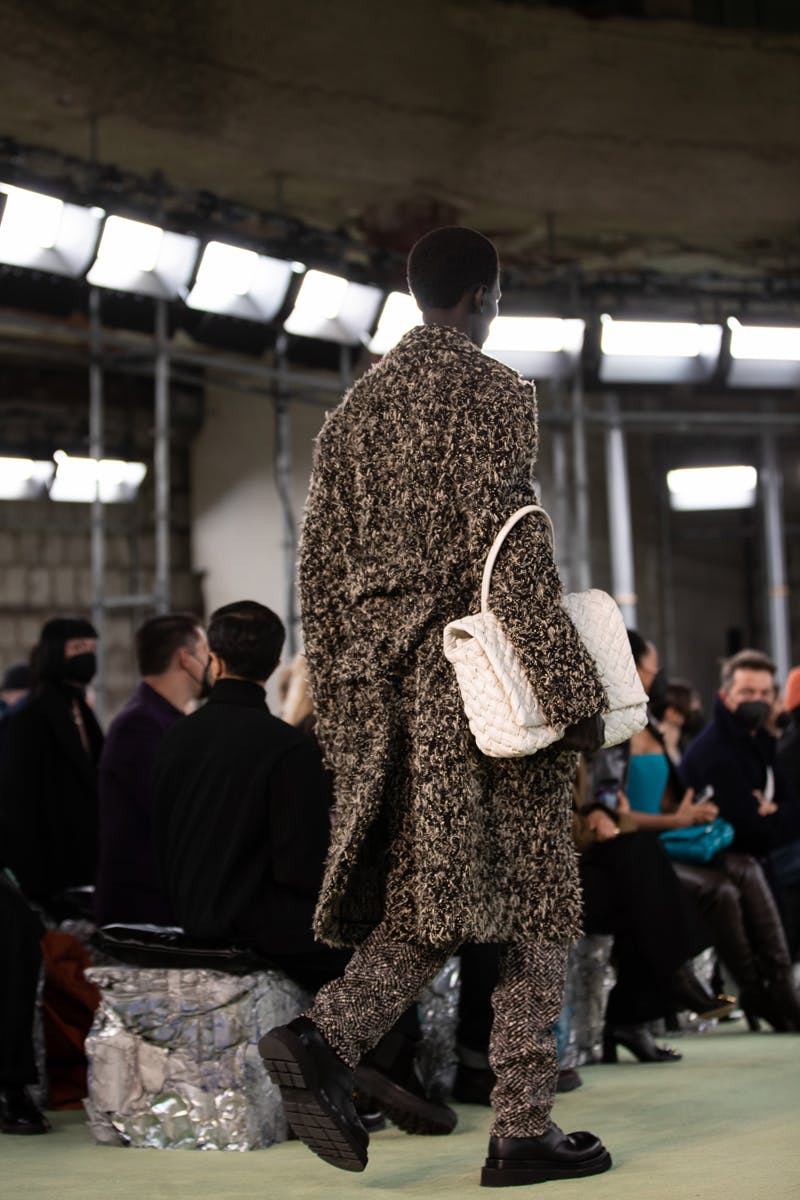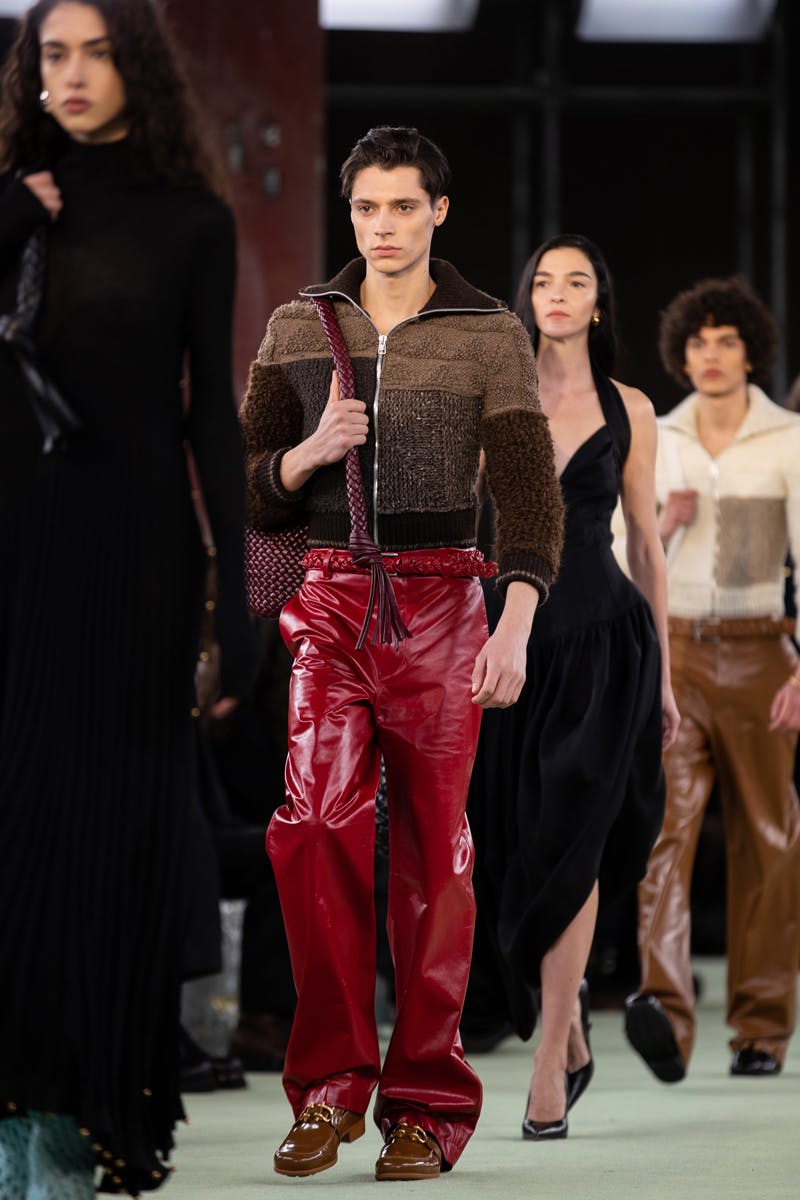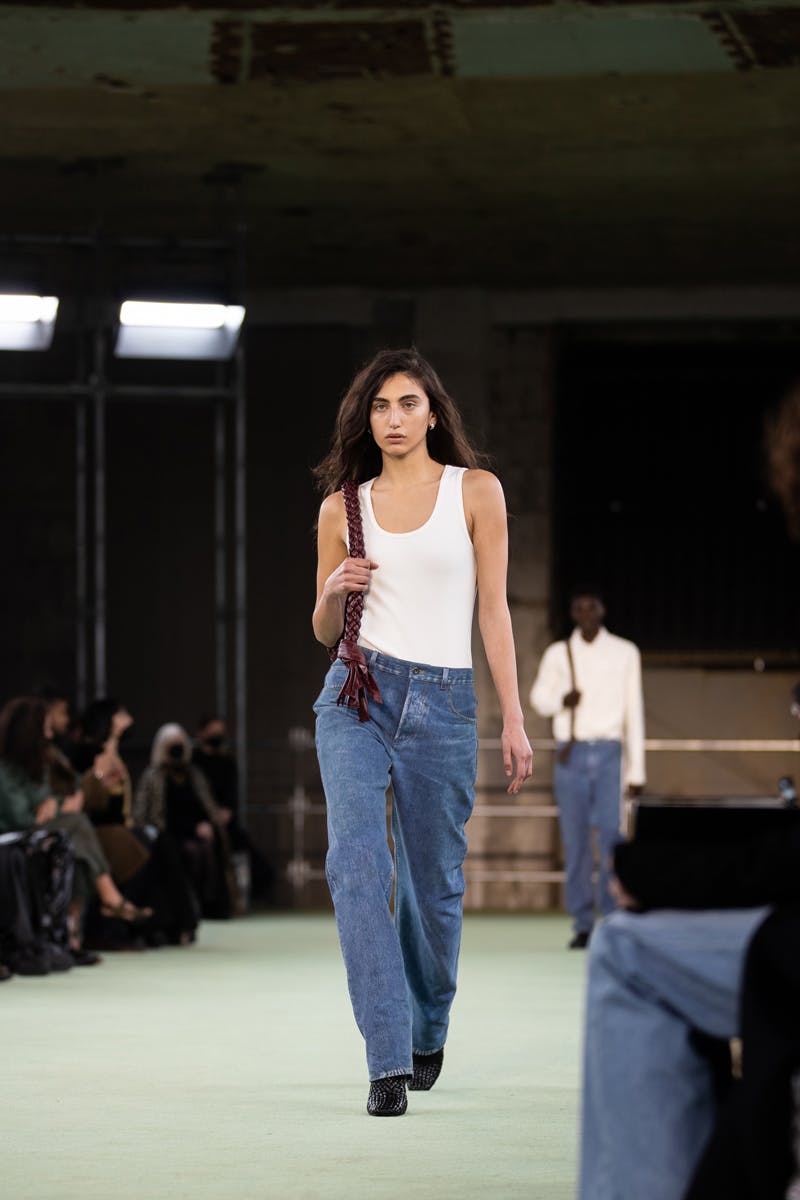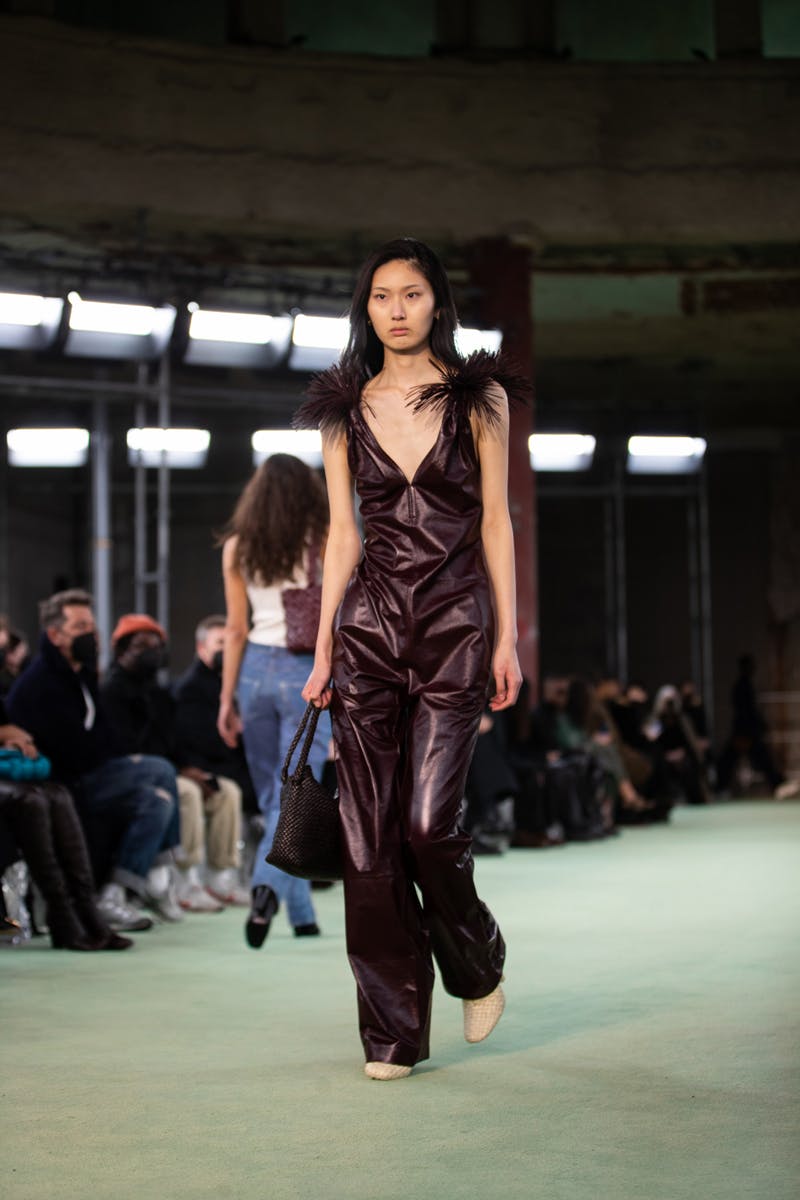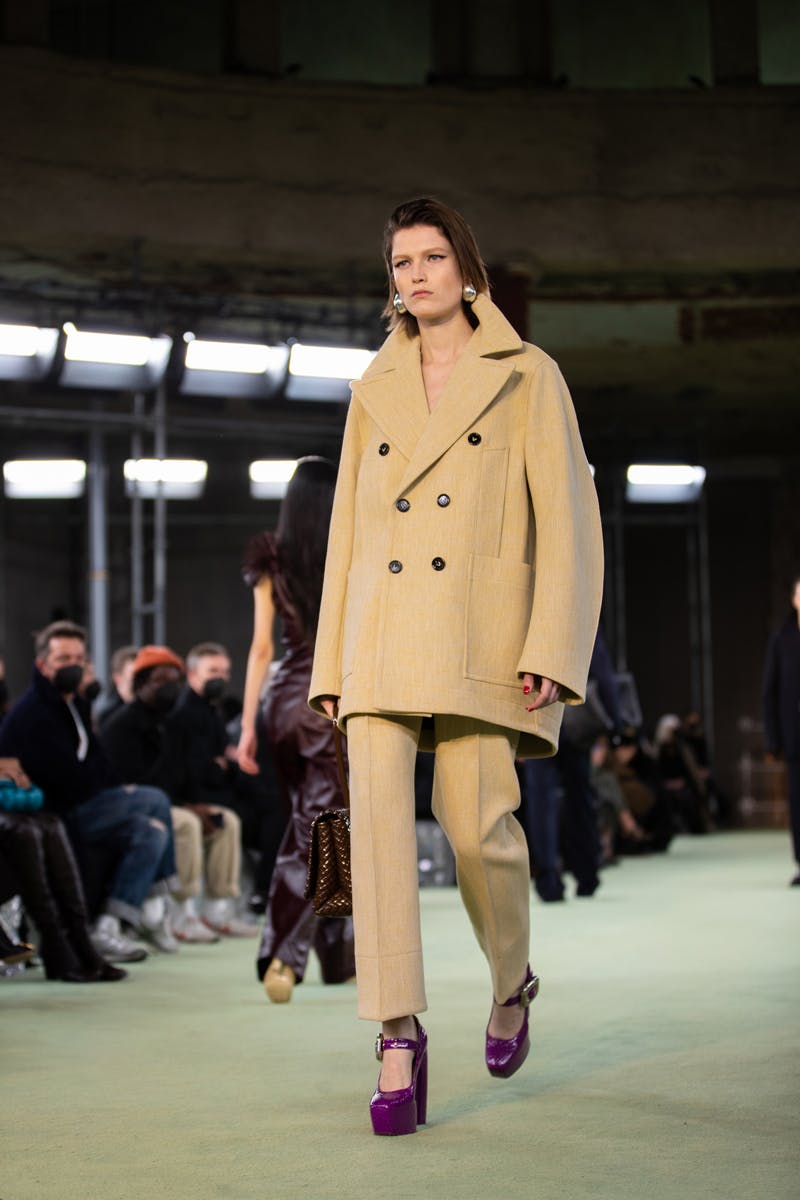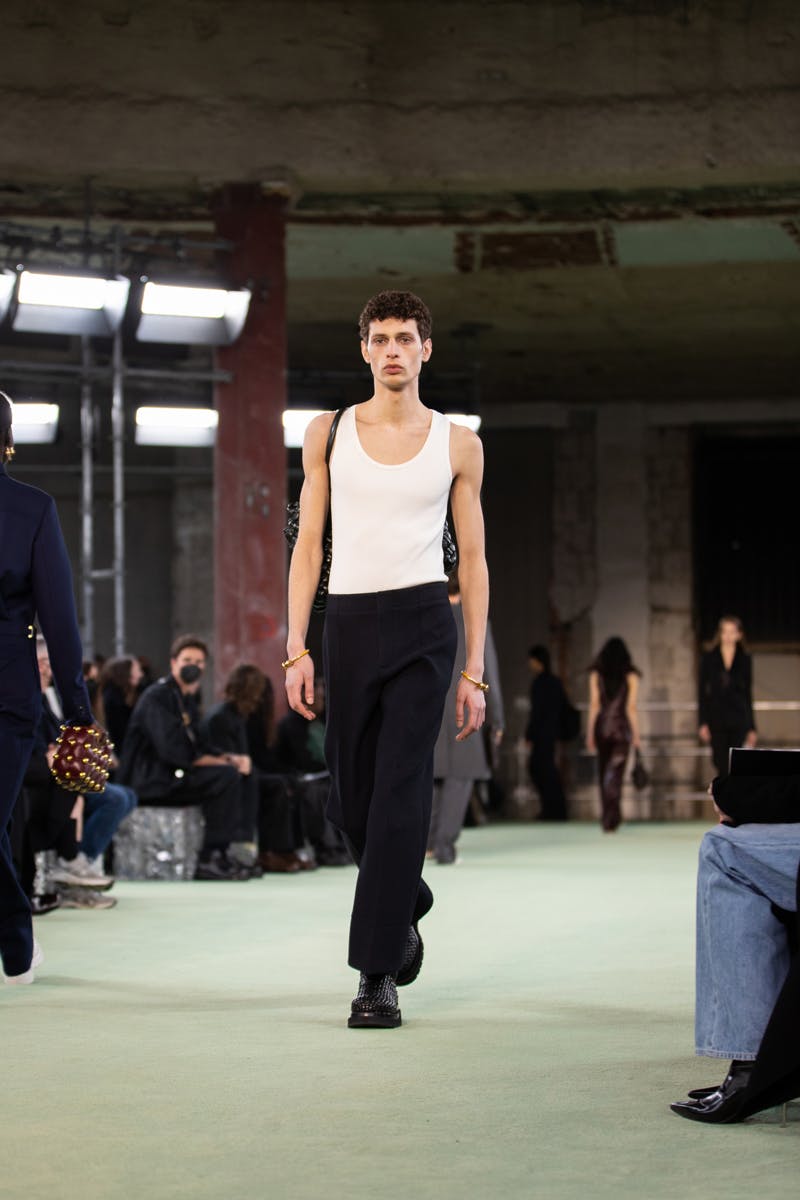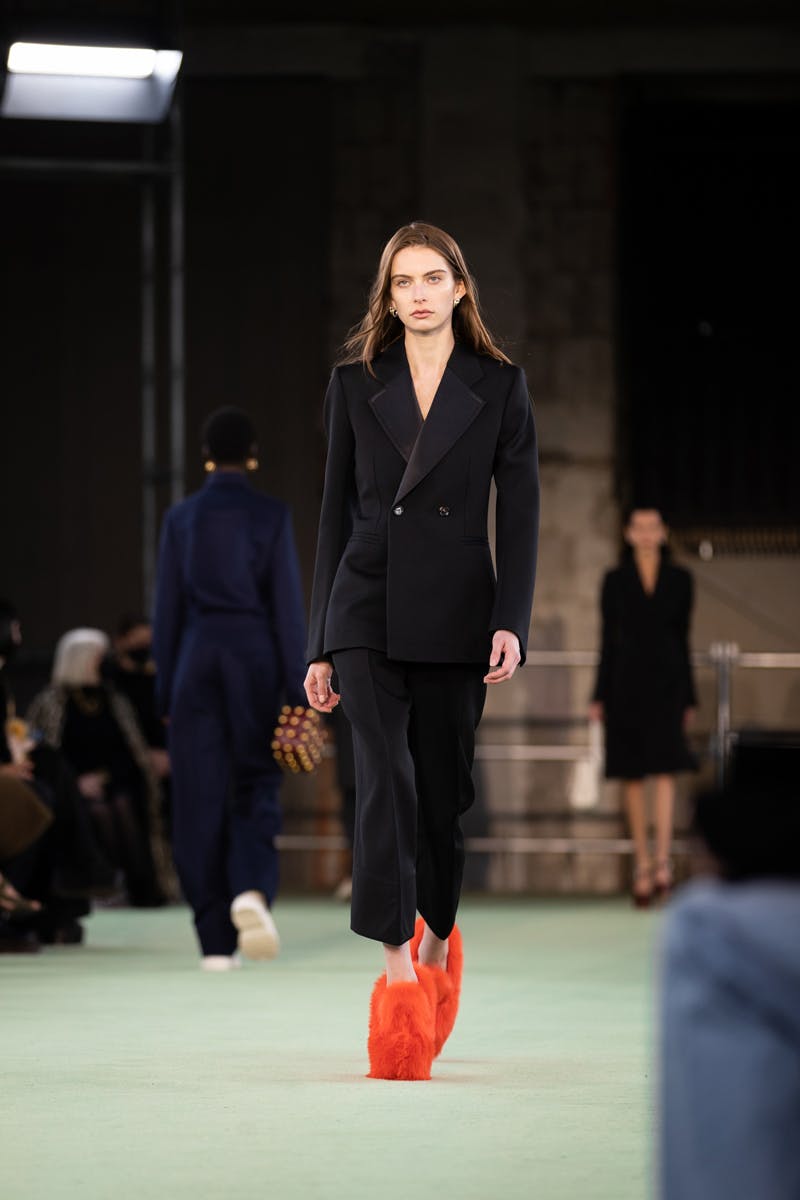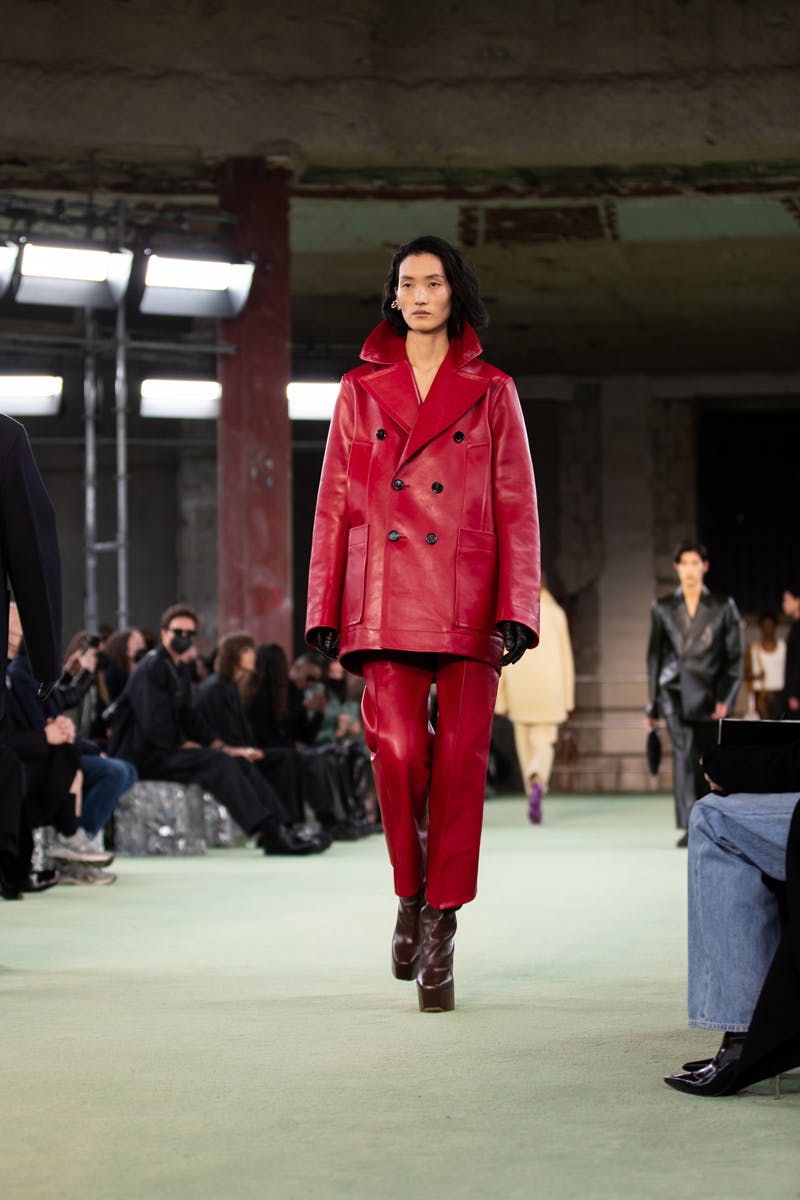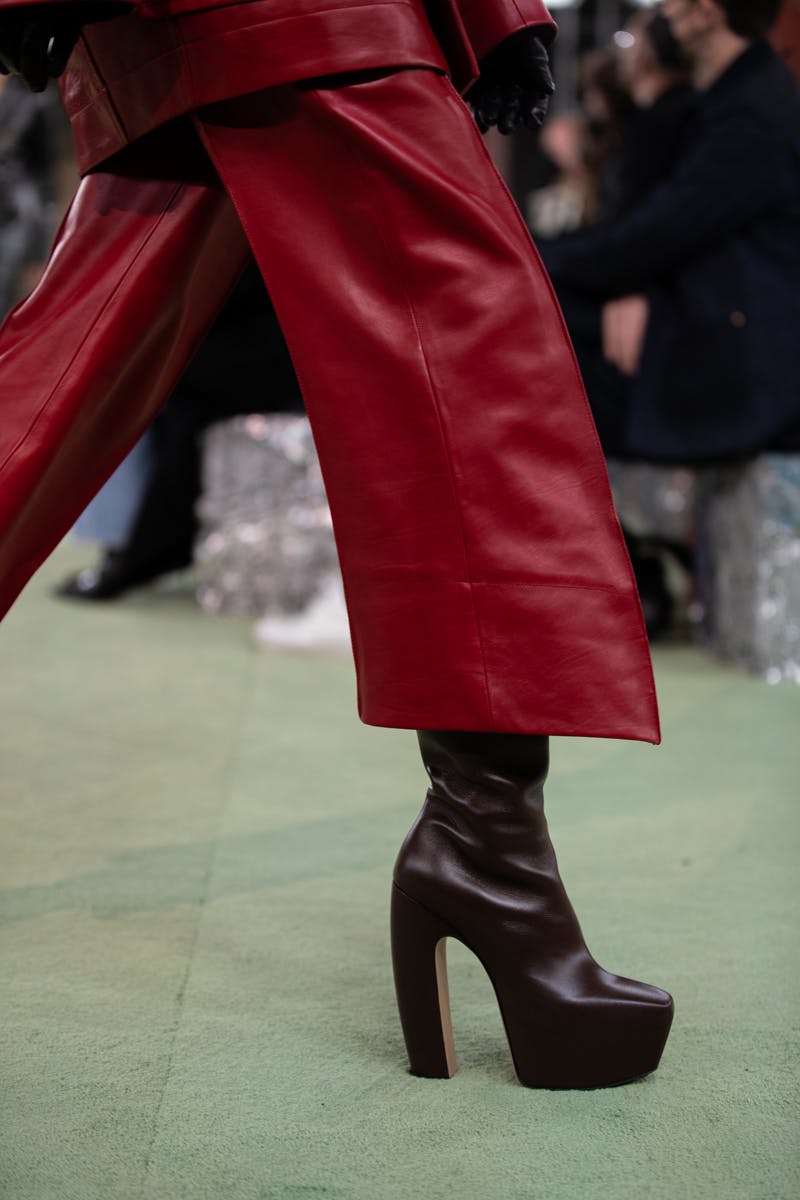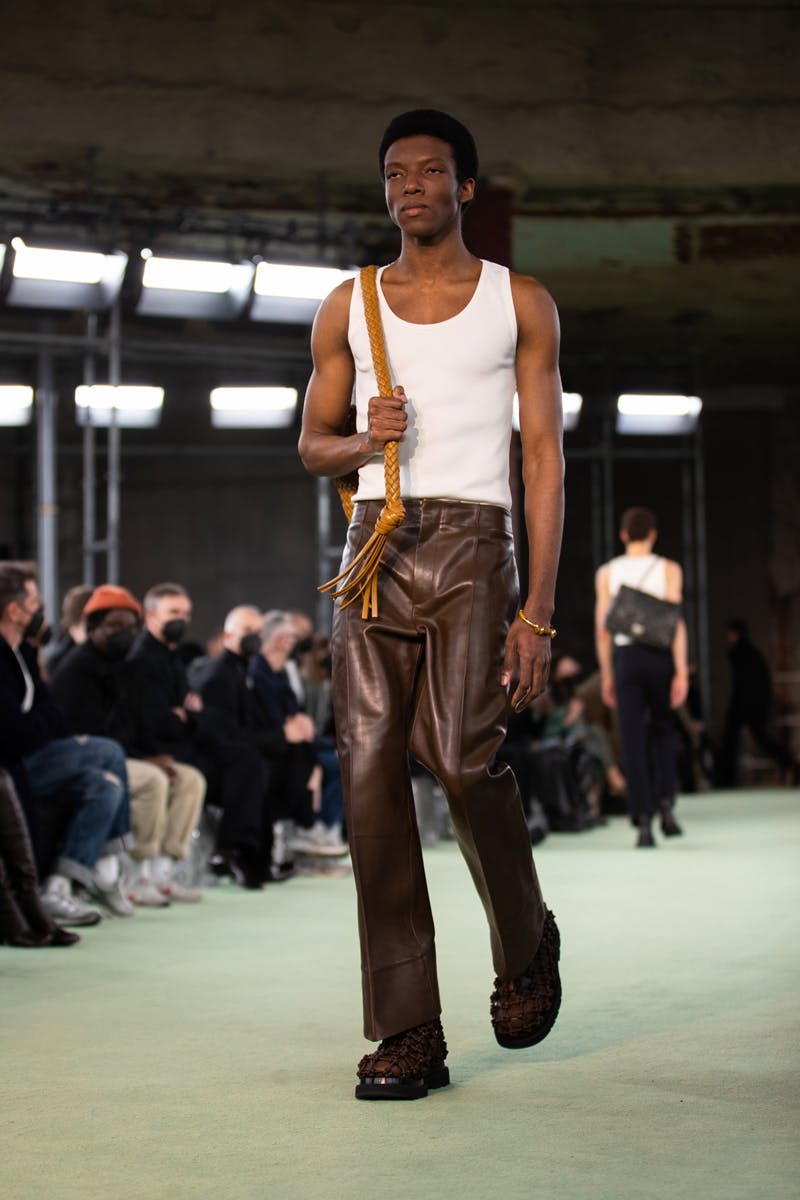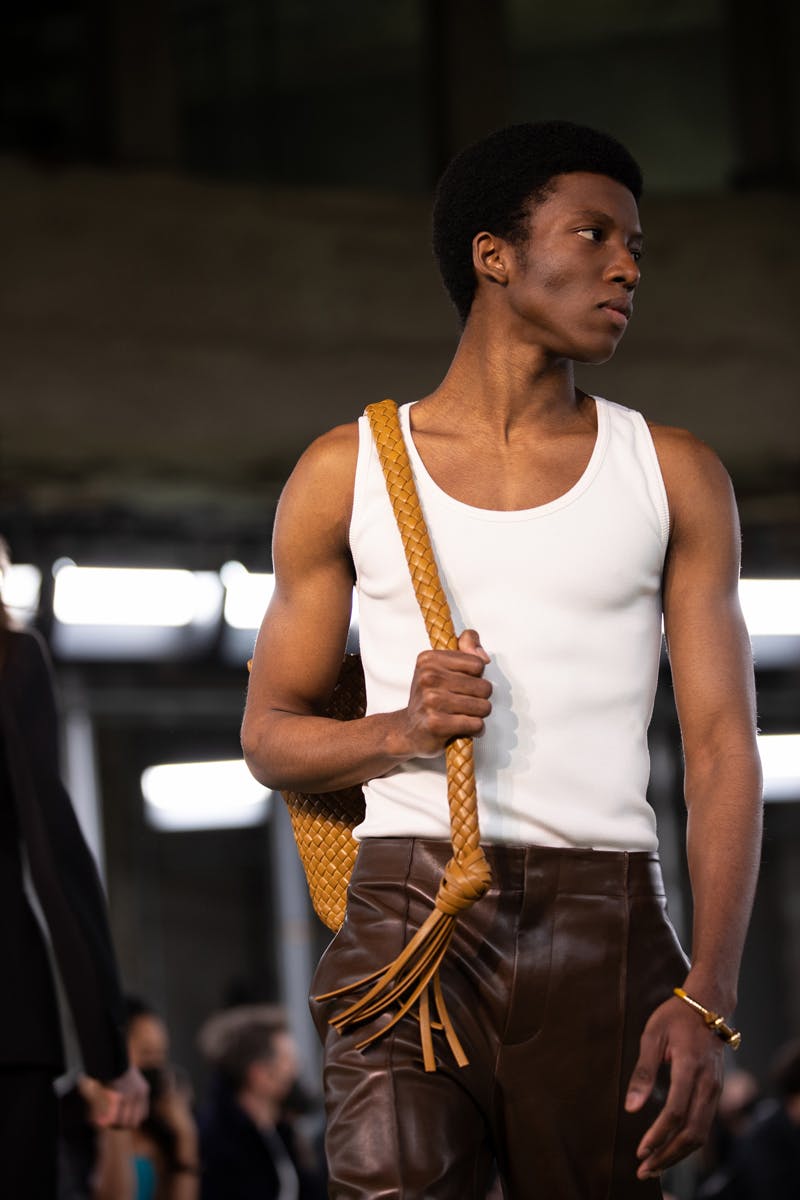 Since succeeding Daniel Lee as creative director of Bottega Veneta, it seems like everyone has been anxiously waiting to see Matthieu Blazy's first show in his newly appointed role. The moment is here, and the Raf Simons alum's plans are plain and simple: it's time to move forward.
Remember the color-blocked Tire boots, "Bottega Green," or Pouch bags — the remnants of Daniel Lee's Bottega reign? Yeah, don't expect that for the next cold season. Instead, think OG Bottega Veneta through the lens of its new lead.
They say you have to look to the past to understand the future, and Matthieu Blazy does just that with FW22.
Leather is Bottega Veneta's born-again star in the latest collection, taking over key pieces such as tailored suits, boots, and — jeans? Yes, leather jeans. The runway show's very first look makes you blink twice, appearing as a classic white tank top and blue jeans ensemble when it's all leather.
Referencing the house's design ethos, Blazy celebrates the brand's iconic intrecciato technique, weaving the timeless design onto the collection's over-the-knee boots, double-dose handbags, and even mini skirts.
Refined ensembles pack a bold punch employing spunky shoes like fur platform heels or statement garments like fringe-underlay skirts. Once-simple evening dresses get a chic update with sequins and feather trims.
Handbags ranged from subtle grab-and-go's to oversized conversation pieces, emphasizing the Milanese fashion house's immortal popularity of its accessories.
Leather Pillow bags were booked and busy, walking the runway and comforting the bottoms of showgoers as seat cushions (obviously, after sitting on it, you could take it home as an after-show treat).
In short, Blazy makes old new again. The famed IG-crazed ready-to-wear has had its time; now it's time to get back to genuine style, classic pieces refreshed by forward-thinking design codes that will carry on with true fashion enthusiasts' for years to come.
"Bottega Veneta is, in essence, pragmatic because it is a leather goods company. Because it specializes in bags, it is about movement, of going somewhere; there is fundamentally an idea of craft in motion," Matthieu Blazy says. "It is style over fashion in its timelessness. That is part of its quiet power."
While we may long for the chromatically-enriched freshness of Daniel Lee, it is time to get ready for a new chapter of Bottega Veneta, aka "New, New Bottega", whether you're here for it or not.
Shop our favorite products