Bottega Veneta is drawing controversy after it hosted its Salon 02 presentation at Berghain on Friday followed by a reported afterparty at Soho House.
Berlin's famed hedonistic nightclub shuttered its doors to clubbers when Germany first locked down in March last year — currently, the city is back in a strict lockdown with a 9pm curfew as it battles a third wave of the coronavirus. But that didn't seem to stop maskless international stars flying in for the event, nor Soho House from reportedly hosting a crowded afterparty. Virgil Abloh, Skepta, Burna Boy, Slowthai, and Honey Dijon were just some of the names that descended on Berghain to view Bottega Veneta's latest collection.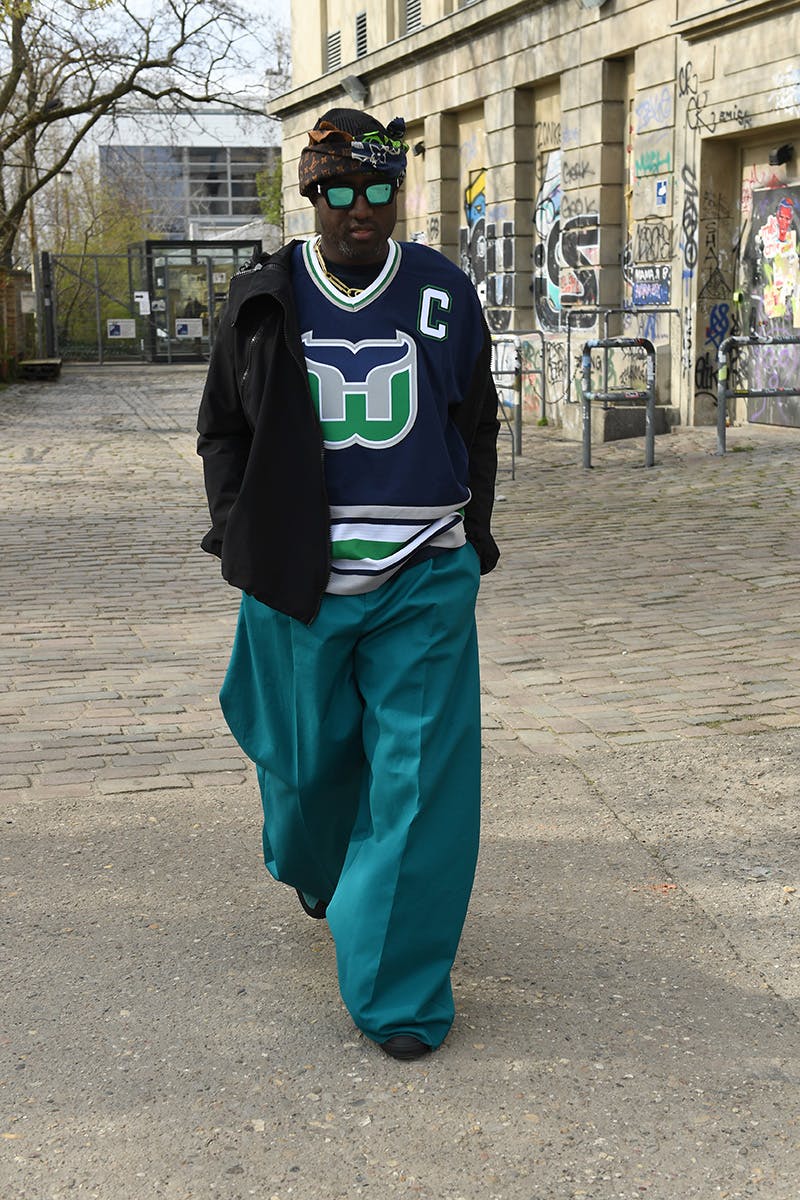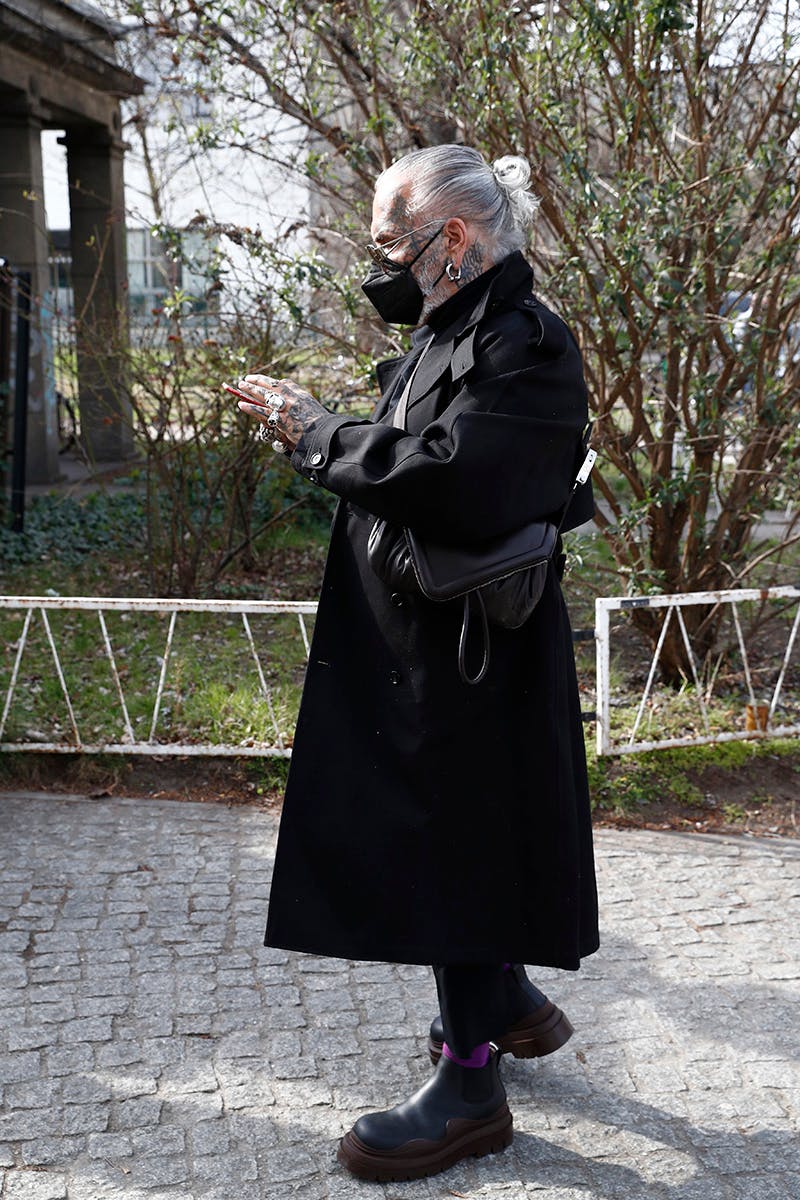 Like other Kering-owned brands Gucci and Saint Laurent, Bottega Veneta recently ditched the Fashion Week calendar instead replacing traditional shows with off-schedule experiential events. Last autumn, the brand kicked off this new format by staging its Spring/Summer 2021 collection — dubbed "Salon 01″ — at a top-secret showing in London.
The secretive nature of the show chimed perfectly with Bottega Veneta's enigmatic digital communication strategy. The brand's extremely limited social media presence has helped foster intrigue around its latest presentations, especially once it deleted everything earlier this year, but now it seems the strategy is conveniently serving another purpose: shielding Bottega Veneta from its critics, and for taking any responsibility for its actions.
Disruptive Berlin founder Brenda Weischer took to Instagram to comment: "We're in lockdown in Berlin since November," she wrote. "Bottega Veneta has had a giant production at Berghain over several days (fair enough), but I keep hearing about after house and after-parties there and at Soho House." Like many Berliners, Weischer was upset by rumors that celebrities were flown in from several "red countries" and that, in some cases, the five-day quarantine was not observed.
As footage from events inside Soho House has made its way onto Twitter and Instagram over the weekend, Bottega Veneta has come under increasing fire. The event is being dubbed "An iconic slap in the face of the whole city 👏." Another wrote, "Are you f*cking kidding me?! The whole country is in a terrible lockdown for months and months with no end in sight and a big fashion corporation thinks that this is a good idea?!"
Many are calling on Bottega Veneta to reactivate its social media channels to address the controversy. The label deleted its social media late last year. Kering owner François-Henri Pinault explained the move to WWD, "it's not disappearing from social networks — it's merely using them differently. It has decided, in line with its positioning, to lean much more on its ambassadors and fans by giving them the material they need to talk about the brand through various social networks, by letting them speak for the brand rather than doing it itself." Aka, why speak for ourselves when you're gonna talk about us anyway?
Highsnobiety has reached out to Bottega Veneta for comment.