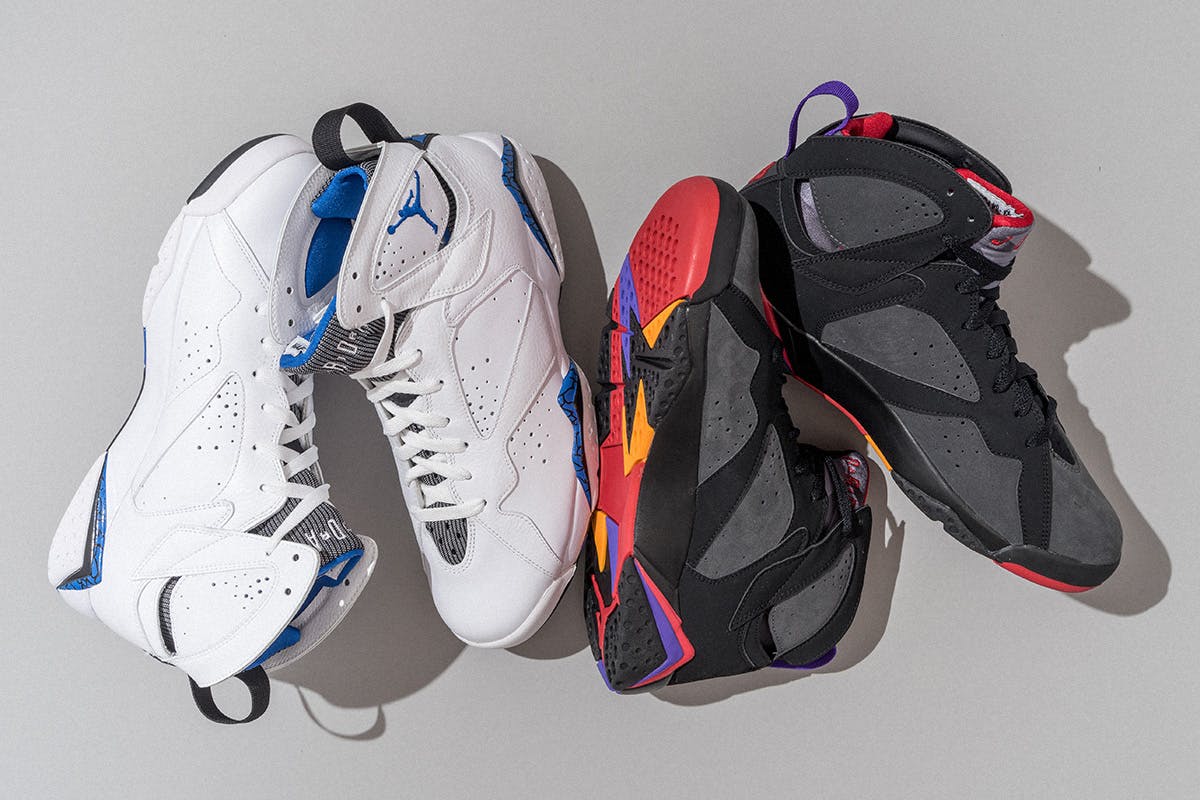 There's that important plot twist in Back to the Future II where the antagonist Biff steals a sports almanac from the future to make millions on sports bets in the 1950s. I'm sure that if plenty of us had a time-traveling GMC DeLorean today, there's a good portion of people who would go back in time and hoard Jordan sneakers, especially since prices have gone way up after the premiere of The Last Dance, a 10-part ESPN documentary series about the greatest basketball player of all time.
Brad Hogan remembers watching Jordan ever since college. Like many Jordanheads, his admiration for MJ's gravity-defying style of play inspired him to cop his signature sneakers. But instead of wearing his kicks, Hogan's kept his pairs tucked away in pristine condition. And yet, he kept copping up, eventually building up an impressive collection of 324 mint condition Jordans — most of which he even retained the proof-of-purchase for.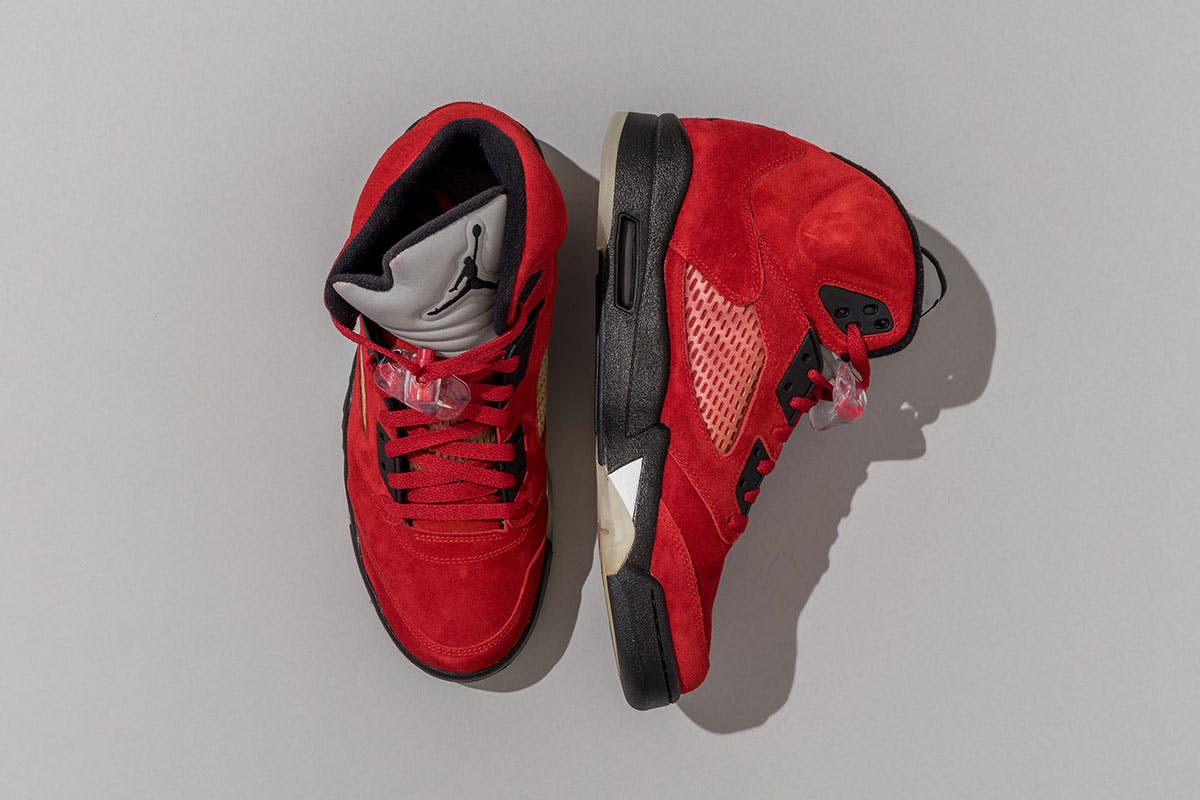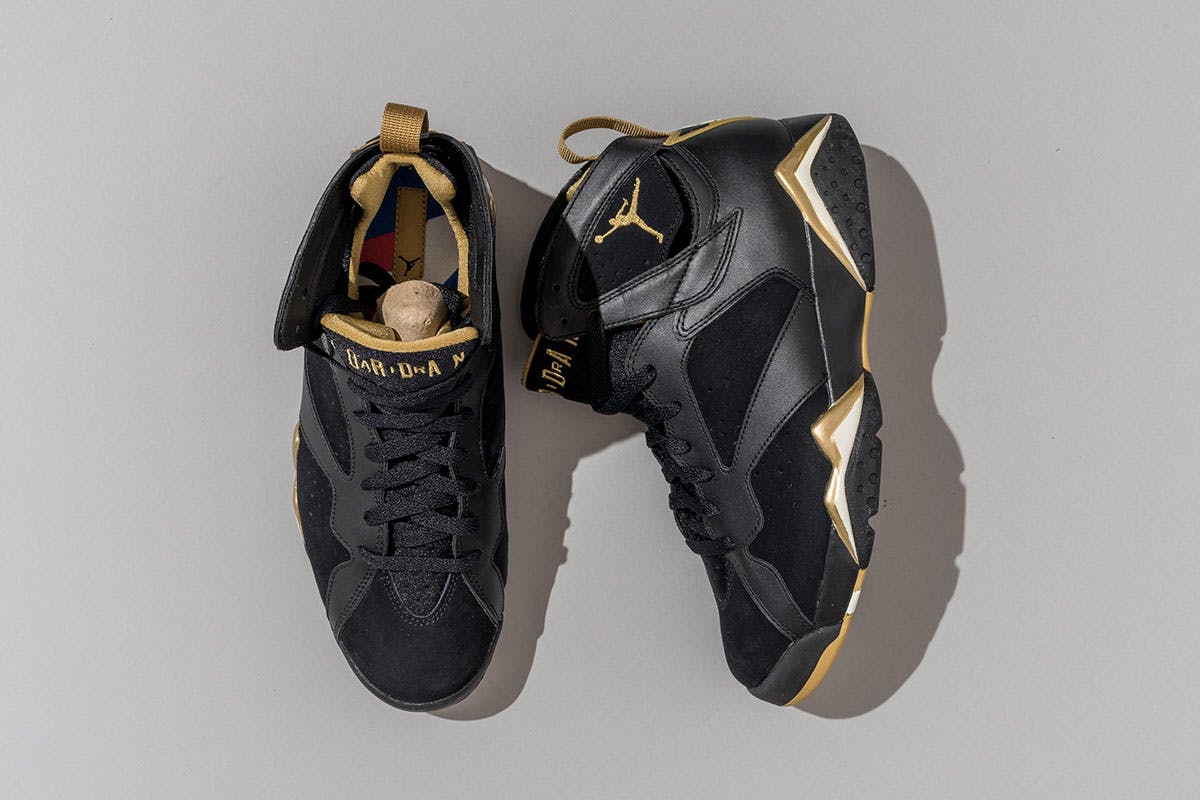 What separates Hogan's heat from today's sneaker tastes is he's stuck with the classics (for the most part). While kids now are drooling over any Off-White™ or Travis Scott collab, Hogan's kept his interest to the sneakers Jordan made iconic on the court. We're talking 1989 Black/Cement Jordan 4s, OG Fire Red Jordan 5s, and other perfectly preserved pairs he's just had chilling in his garage.
However, it piqued our interest that his collection also contains several pairs of Team Jordans, not-so-hyped shoes like the Jordan Big Fund, Jordan 3%, and the OG Jumpman Pro Quicks and Jumpman Pro Strongs worn by the likes of Ray Allen, Derek Anderson, and Eddie Jones when they first debuted in 1998.
Now, Hogan's looking to move his collection. But he isn't looking to a resell platform or even trying to sell it shoe-by-shoe. He's looking for the right buyer to take it off his hands in one fell swoop. Ideally, it'd be someone who appreciates the athletic triumphs the sneakers represent. But in the wake of The Last Dance, Hogan's collection just became a whole lot more valuable. We caught up with the Bay Area event consultant to talk about how he managed to build up his sneaker stash, and get his thoughts on modern kick collecting.
When did you start collecting Jordans?
I went to watch Jordan play in college. I worked a retail sporting goods store all throughout high school. In my last year working at the retail store, some Nike guy came in and said: "Hey, we're showing these Jordans." It was in 1987, I think. We were an official Jordan seller at the time. My first pair was the 4s and I just kept them. I never wore them. It was kind of an odd situation. I never wore them and then I just kept on buying them.
What color were they? The Black/Cements?
4363 is the code. I don't know [Editor's Note: Yep, those are the OG Black/Cements]. You can tell they're getting old. I've stored them in a pretty good place, but the foam and the soles are a little squishy. I never meant to collect and accumulate, it was always a hobby, not an investment.
Have you run into any issues in storage, like soles crumbling?
The only one I've seen is — I think it was either the Jordan 4 or 5 — the discoloration of the sole, primarily. The uppers are fine and the insoles are fine, but it's the sole is kind of squishy, you can kind of push in the foam. All the other shoes, I mean I've never really done anything with them; I've stored them in a garage. We live in the Bay Area, so it's fairly neutral climate.
Is there a point where you started getting multiple pairs? You know: "One to rock; one to stock?"
It was the patent leather Jordan. I think it was the Jordan 11. I bought two. Actually, I bought three of them. I wore that around a little bit, but I kept two of them as originals, because those were my favorite shoes of all time. I have two of them in my collection, brand new. I'm keeping one. When I finally decide who's going to take all 324, I'm still keeping one pair for myself as a souvenir — the Bred Jordan 11s.
What is it about that shoe in particular that makes it the Jordan sneaker? It's probably the go-to shoe of Jordan aficionados.
I just like the clean lines. Whether it was Tinker Hatfield or all the other designers that came after him, every sort of shoe that was designed took on a different element. Sometimes it was an over-the-top sole, with the history of all Jordan;'s awards that he won, but the 11 is just a smooth, shiny, brand new shoe that stands on its own merits. I love just looking at them.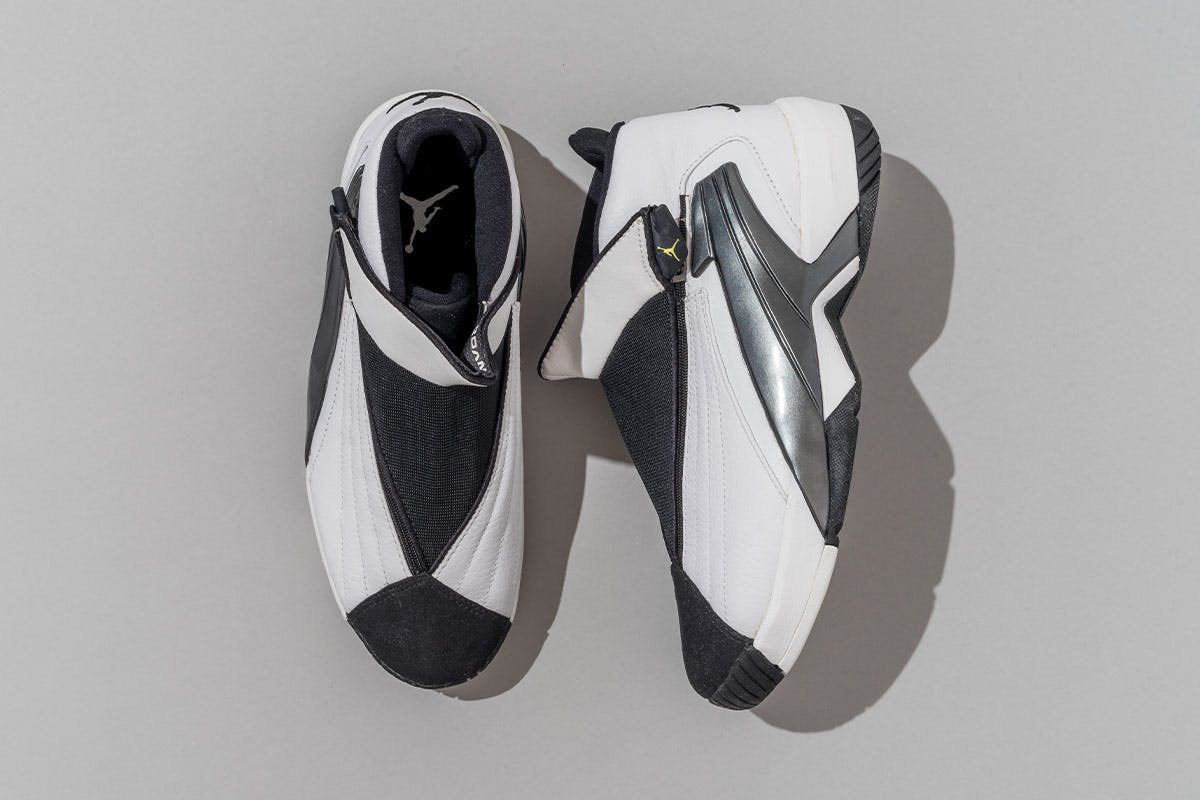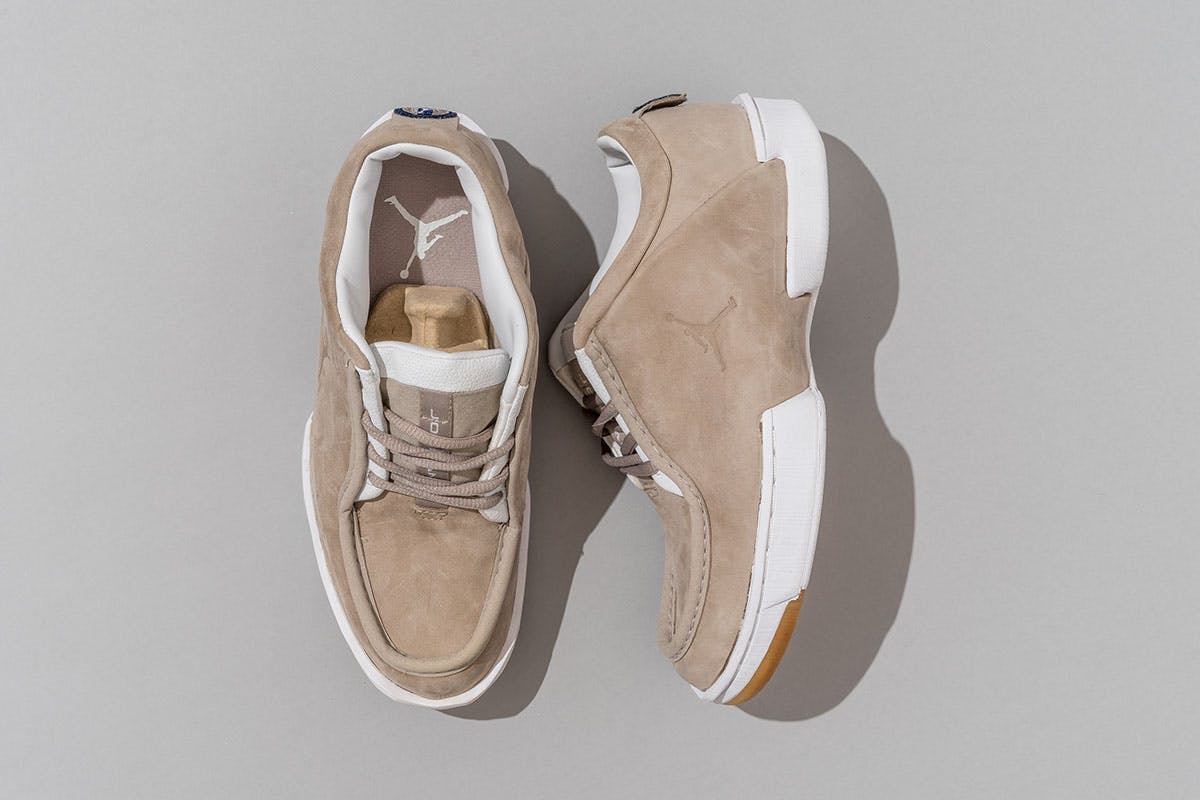 There was a time before The Last Dance when Jordan the player was becoming overshadowed by Jordan the brand. Before the documentary, had you noticed a change in how younger generations perceived him and his sneakers?
Well, it was definitely diminishing. A lot of these kids that are collecting — it seems to me that they're not even athletic. They don't care about the athletic performance of the shoe, original creator, the star, and they're just wearing them just for pure design — looking cool walking down the street in a new pair of retros that they bought off of StockX. For me, it was all about him as an athlete and performing.
I bought Jordans because of him being the greatest of athlete of all time. Putting on a pair of shoes right now feels more like I'm supporting design aspect of the shoes — which I get — but the foundation of it is, these were shoes that he wore while winning championships. I think that was losing its luster, over time people forget that he was an actual NBA star.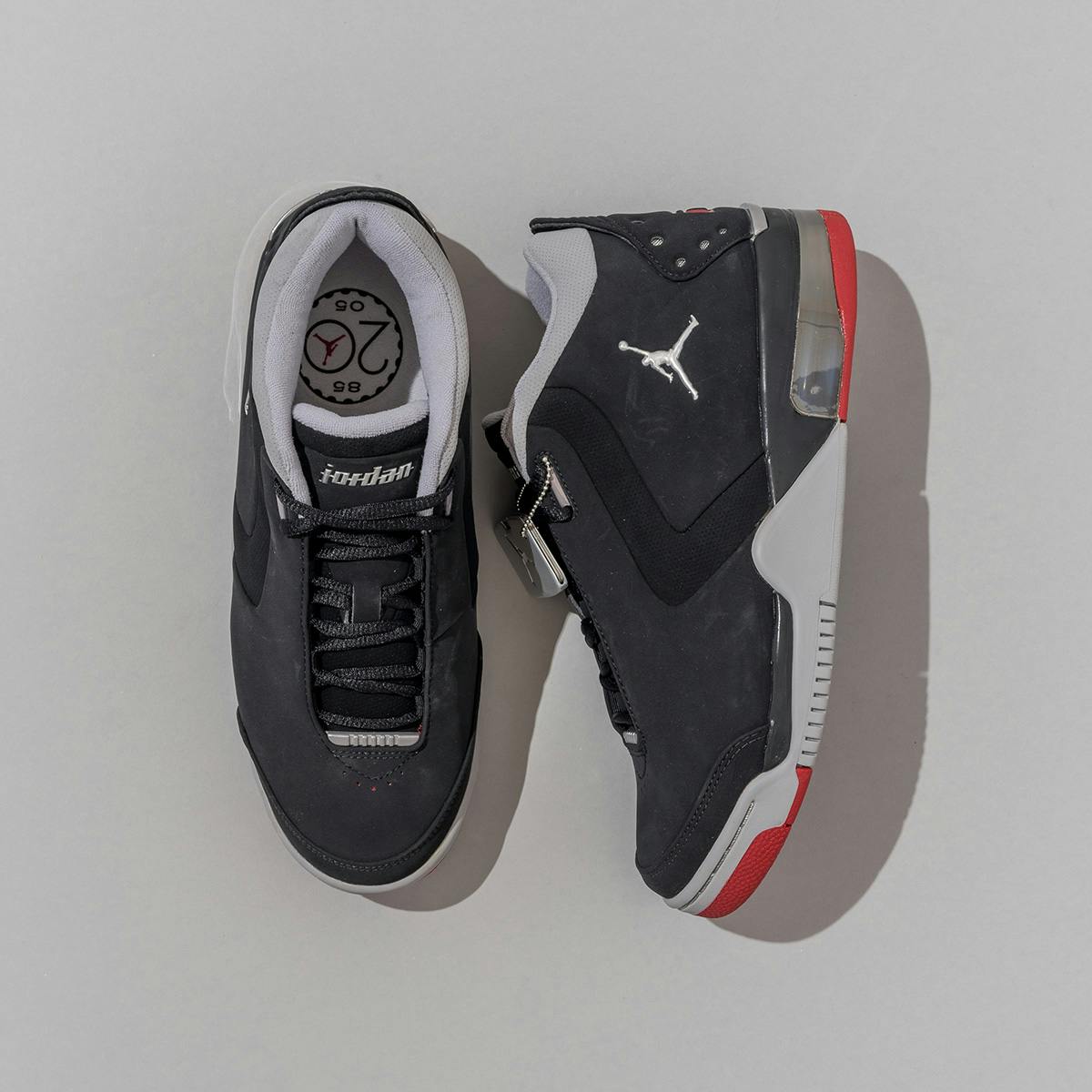 How have you seen The Last Dance reinvigorate interest in Jordan's on-court feats and the significance of what was on his feet?
As a player, the series will just re-emphasize that Jordan is the GOAT. His uncanny competitive behavior, thirst to win, and his unwavering acts of making his teammates better will provide yet another side to Michael that people will admire. It also showed a side where his parents gave him the confidence to succeed, but also that his dad was his best friend.
The shoe brand will keep Jordan's legacy alive for generations to come. Jordan, David Falk (ProServ/FAME), Robert Strasser (Nike), and Peter Moore (Nike) were visionaries back in the 1980s when they created Air Jordan, and this series will continue to remind the audience that the signature shoe phenomenon started with this group. The brand exudes winning, style, and performance, which also represent Jordan himself.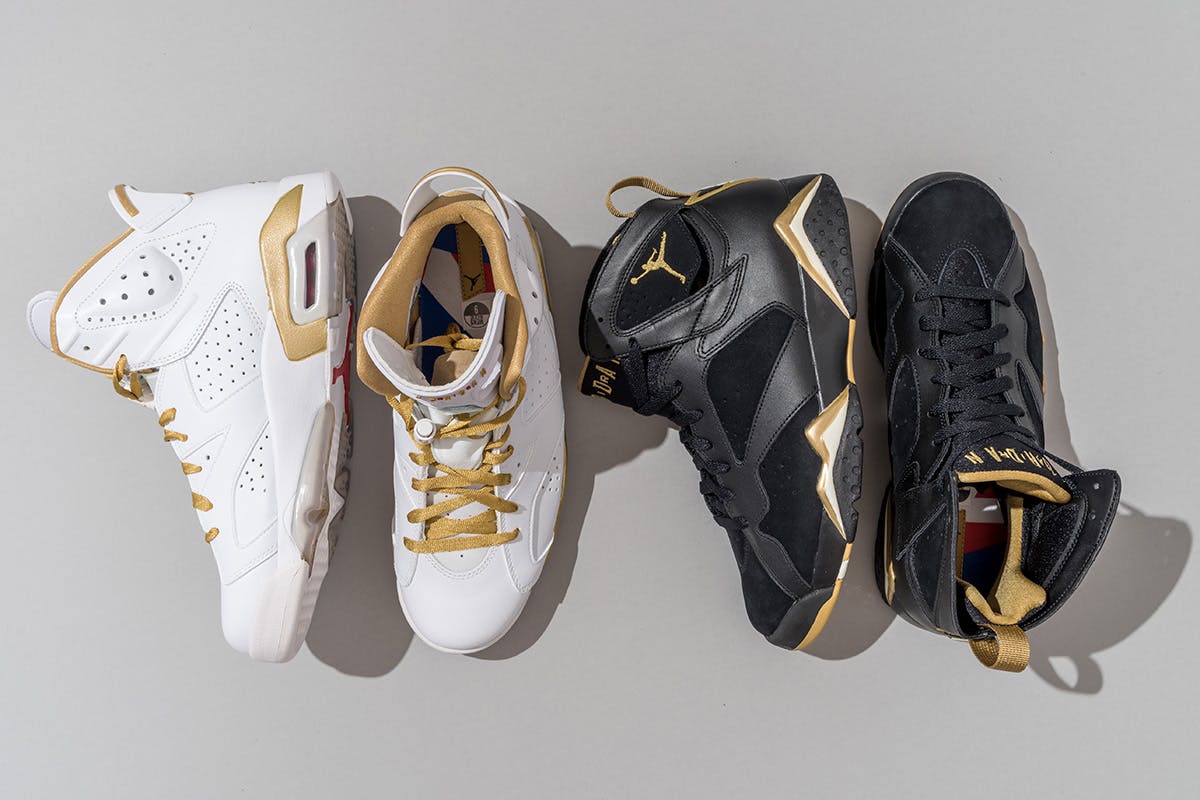 Does seeing MJ in action again remind you why you started collecting in the first place?
Originally, I thought the NBA All-Star Game in Chicago would be exciting with the history, but The Last Dance is exceptional and definitely reiterated and validated why I started my Jordan collection.
Are you paying attention to how the series' popularity is directly affecting the aftermarket price of certain shoes?
I am paying attention to the aftermarket price since out of my 324 pairs, I have ten retro AJ 1s which continue to increase in value due to the shoe sizes (9.5), and they're all deadstock with the original box and packaging. I'm also getting a renewed interest in people wanting to acquire my entire collection.