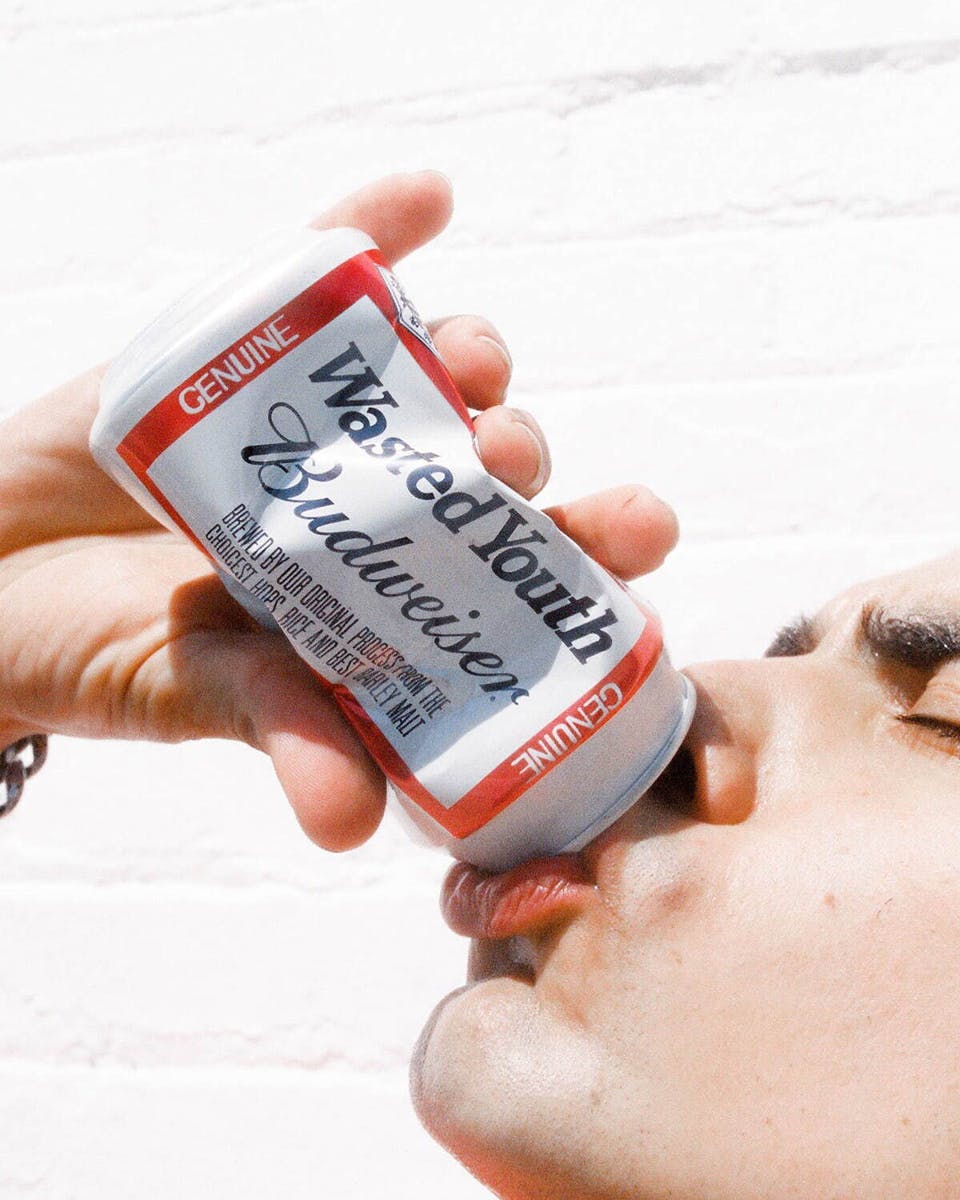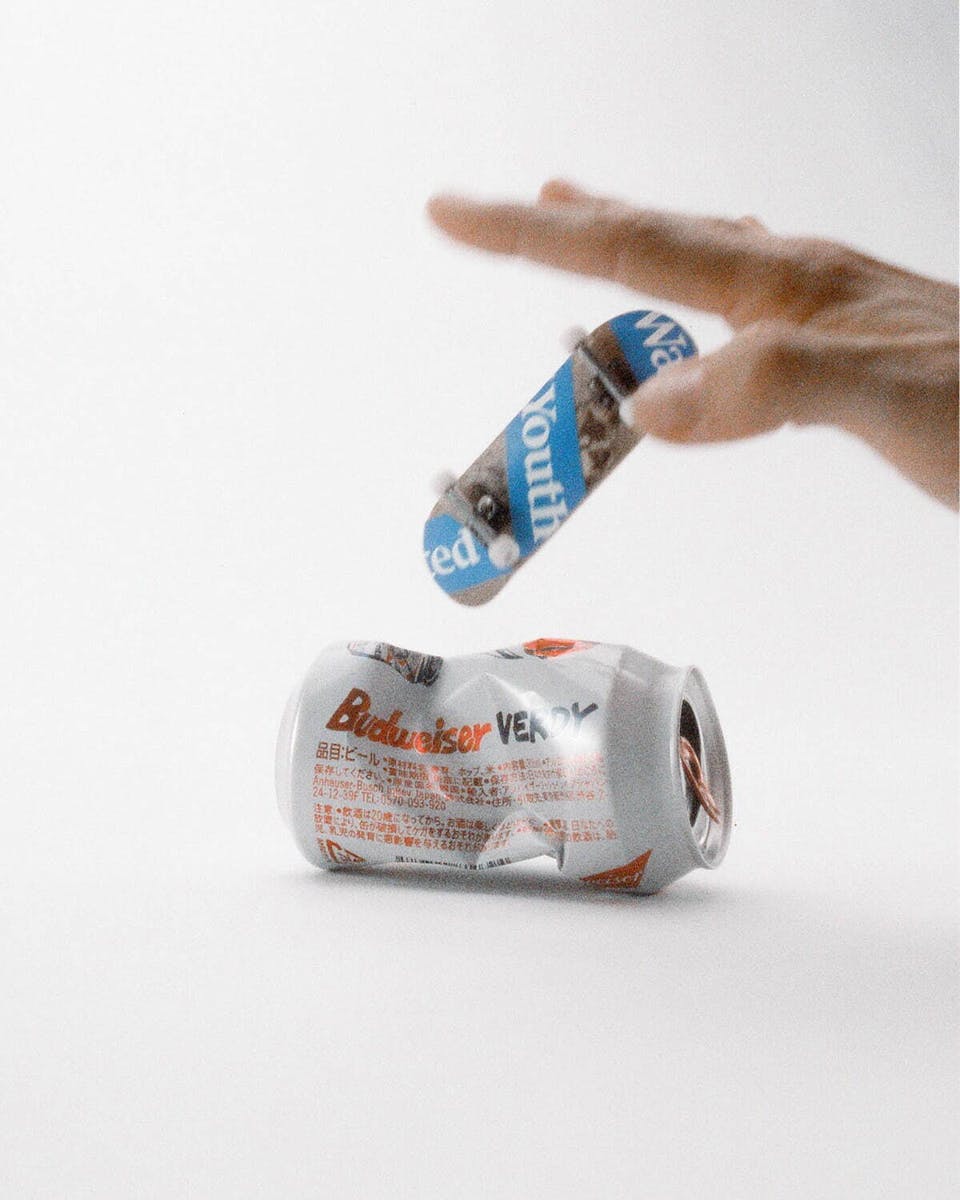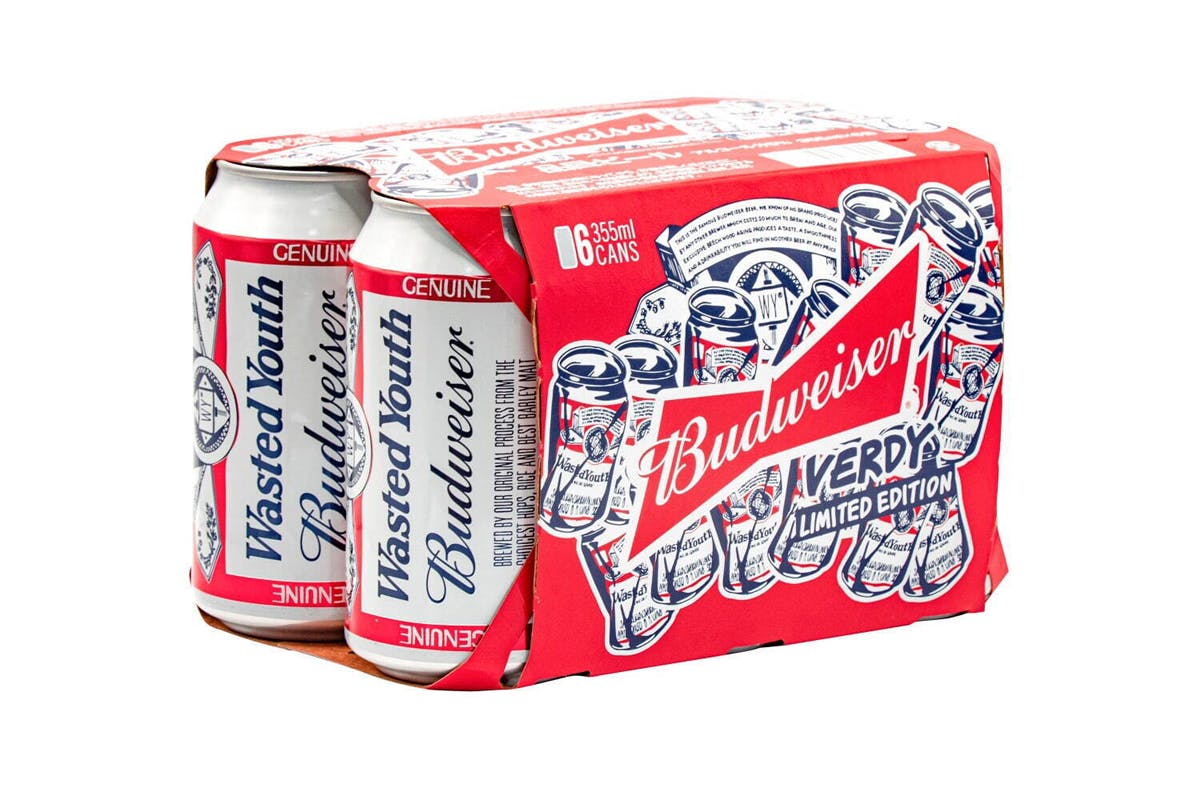 Though the temperature outside says otherwise, summer's not officially here yet, but the season of grilling and enjoying a cold one with the boys is just around the corner. And VERDY and Budweiser have your starter pack for your seasonal festivities.
After linking with HUF and UNDEFEATED, renowned beer brand Budweiser tapped VERDY's Wasted Youth label to drop a limited edition beer collaboration just in time for the upcoming sizzling season.
The collaboration includes canned and bottled versions of Budweiser's beloved pale lager in redesigned packaging by VERDY.
The limited-edition can and bottle design exhibits classic co-branding throughout, plus the historical "BB" emblem gets reworked into "WY" for Wasted Youth.
Unlike the bottle, the can touts the familiar flower-can motif, a recurring design of VERDY's seen in his Rare Panther and Nike SB collabs in 2018 and 2021, respectively.
Quite cheeky yet on point for the Budweiser collab, the graphic illustrates a tulip sprouting from a beer can while printed on the actual Budweiser x Wasted Youth beer can.
The packaging may have received the Wasted Youth treatment. Still, VERDY essentially preserved Budweiser's heritage and most recognized design, which was introduced as a new look in 1956 after the brand ditched its OG gilded can after a 20-year run.
Then, it was only fitting that a classic Tech Deck skateboard made an appearance in the campaign's visuals as a nod to Wasted Youth's foundations on the principles of kickflips and VERDY's outright love for the sport.
While the Wasted Youth x Budweiser beer can is now available globally at supermarkets and convenience stores, the bottles hit stores on July 1.
It's time to call up the boys and let them know it's gonna be a summer of cold ones.