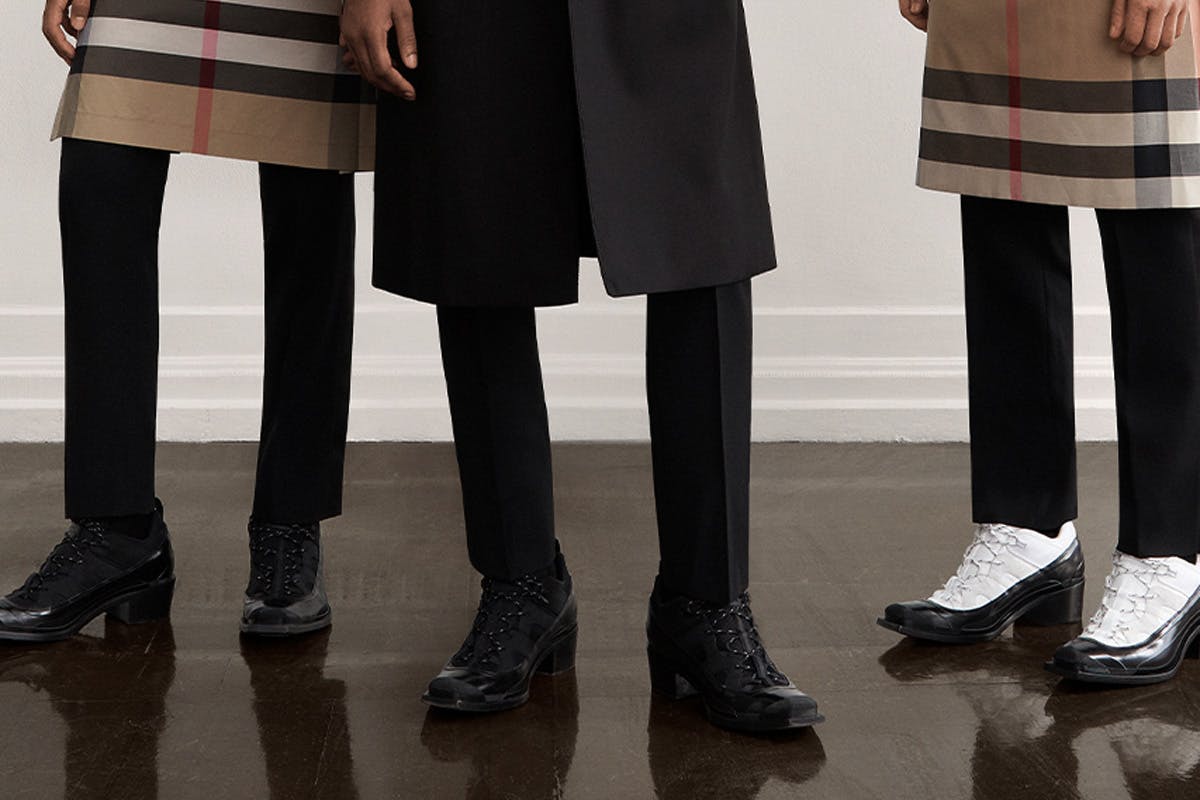 Burberry has just revealed the lookbook for its Fall/Winter 2021 pre-collection. The latest drop sees Richardo Tisci zooming in on an outdoors aesthetic, focusing on utility vests, overalls, and camo, much of which either layers over or blends with the brand's classic silhouettes. Some of it works, some of it it doesn't, and some of it is just a bit...what's happening here?
The main "what?" takes shape in a pair of shoes that are part heeled boots, part lace-up hiker. It looks like they arrive in two colorways, an all-black pair and a black and white pair (which are a little Michael Jackson but let's not go down that rabbit hole). They fuse a formal leather sole and heel with a technical fabric upper and a hiking or trail-running-inspired lacing system. The result feels very unBurberry.
That's not to say that the shoes are bad, they might look good when viewed away from the whole collection, but there's too much going on in the lookbook to be able to actually tell. At the moment they seem like two different shoes fused together — shoes that might have been better left apart — and read like the result of pushing this tailoring vs. nature theme a tad too hard.
Take a look at the lookbook in full below and find a close up of the boots above.