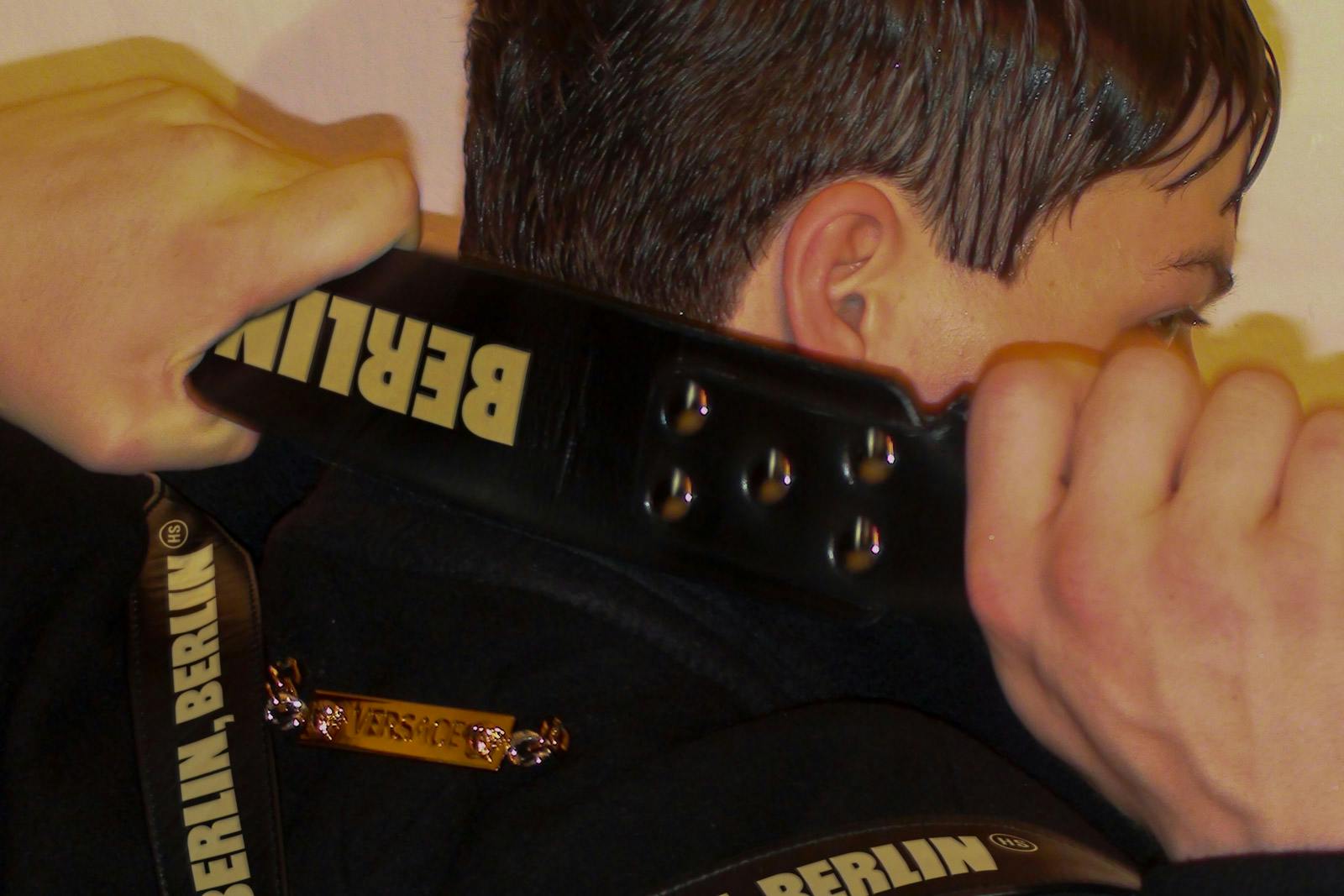 Highsnobiety / Tom Blesch
To celebrate BERLIN, BERLIN, we teamed up with Butcherei for a limited-edition collaboration. Shop it here.
One night many years ago, Marc Lindinger stood transfixed in front of an old butcher shop. It was one he had walked past many times before, but on this particular night, the plastic screen separating its stark, metallic interior from the outside world had been pulled back — exposing hanging meat hooks, gleaming white tiles, and massive fridges. For a half hour, Lindinger did nothing but peer inside. "I had a vision. I was getting input, input, input. I thought, 'That's it. That's what I'm doing. I will sell made-to-measure clothes [that are] high-end, the best I can do.'"
It was that moment outside the butcher shop that inspired the designer to launch Butcherei Lindinger with his business partner Oliver Eiermann in 2005. In the 16 years since opening their doors, the fetishwear shop has become an instituion of Schöneberg, Berlin's historic gay district, offering a premium selection of custom items of the kinkiest variety. But the influence of meat butchers isn't limited solely to the shop's name. Their logo is a menacing bull with a massive nose ring (matching Lindinger's own piercing), and inside, an industrial starkness clashes sharply against racks and rows of latex, leather, and sex toys that defy imagination.
To the conservative-minded, stepping inside the shop could provide a shock worthy of a trip to the nearby Charité hospital, but Butcherei Lindinger has never had an interest in catering to the tight-laced. "If they are conservative, they are," Lindinger explains as we sit outside of the shop. "I cannot do anything against it." Instead, their business is guided by a more open-minded mission statement. As Eiermann notes: "Some shops say you must be 18 years old to enter, but we say this shop is only for children over 18."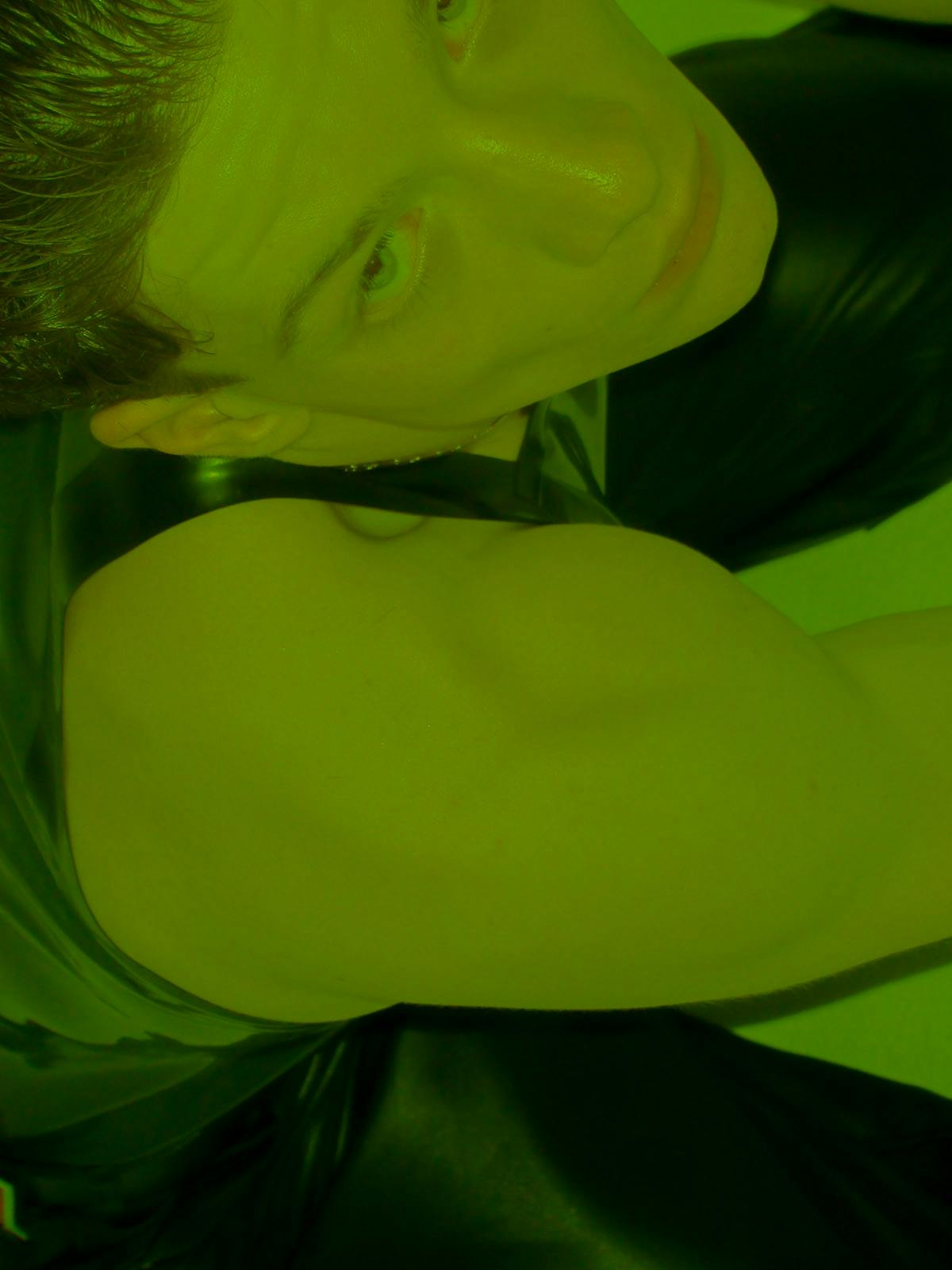 Butcherei Lindinger has everything that suits your urge to play because, at its core, fetish is about playing. Whether you're into pup play and bondage, or piss play and electrostimulation, acting out these fantasies is freeing — and Lindinger's shop can provide all the tools one needs. It's no wonder the designer's outfits have become a go-to for fetishists both in and outside Berlin's city limits. Yet his work is uniquely prevalent in the German capital. If you step into any of the city's infamous sex parties or sweaty darkrooms, you'd undoubtedly find at least one patron wearing a piece by Lindinger.
In the early years of his shop, the omnipresence of his wares in these spaces made a relaxing night out for the designer nearly impossible. "I was a bit confused, because every time I went to Lab.oratory or any fetish club, people were talking to me saying, 'Oh, you have such an amazing store and such amazing products. I like your advertisements so much. It's so great.' Everybody was talking to me like that. I said, 'Guys, I'm here for sex and not for talking.'"
These spaces are where his reputation for crafting the highest quality fetishwear thrived (and where he met Eiermann), but Lindinger is so much more than an outfitter for Berlin's party circuit. The clothing he creates for his kinky clientele is as intimate as the spaces it's worn in. For those of his customers who don't come for a made-to-measure fetish outfit, Lindinger is also the go-to for high-end leather apparel. One such client had come in just before I arrived to pick up a leather bag to replace an old, dodgy piece that had fallen apart in a rainstorm. "He picked it up and he told me that he's so happy with this bag," Eiermann recalls. "He said, 'This is the bag I will have for my life, and I will be buried with this bag.'"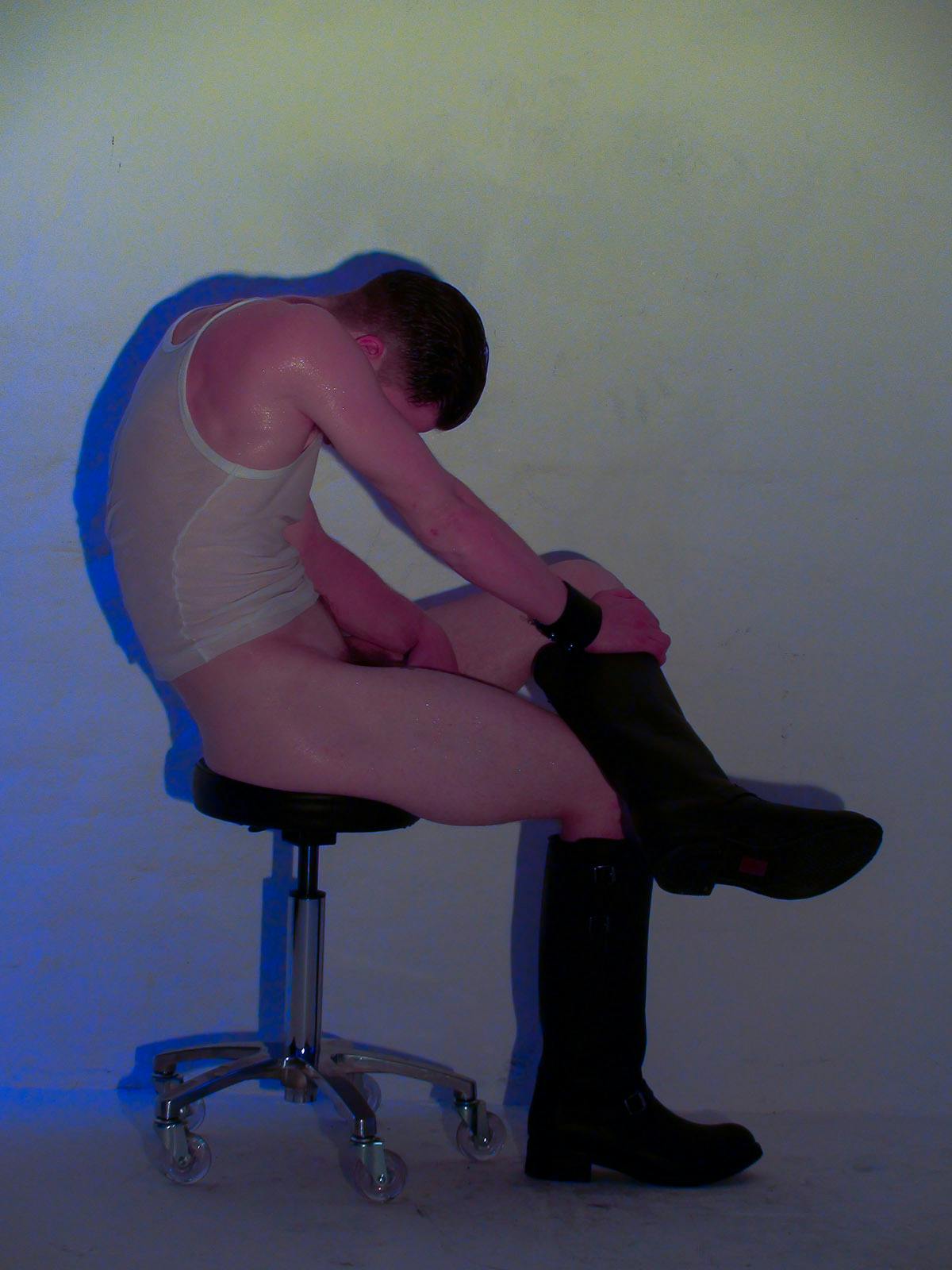 This is the magic at the heart of not only what Lindinger does, but what fashion can do as a whole. It brings happiness, and when done well, it isn't just a piece of clothing. "This is me inside of the products," Lindinger explains. "I give my love to them. That's my favorite thing about design. Fashion is to make people happy."
For Lindinger, his mastery of design began during his youth in Franconia, close to the Austrian border, at the age of 17. Three years after he began to make drawings and sketches of clothing, he took an apprenticeship tailoring woolen clothes with hand stitching. The passion he poured into it was a necessary outlet during an era where homosexuality was not yet accepted. "You were not even able to talk about it or to name it," he recalls. Spending hours hand-stitching wool was meditative, but a bit boring. While he wanted to do more than sit around tailoring wool, he kept with it at the advice of his grandmother, who reminded him that you can't jump straight into elaborate fashion design without knowing the basics. So he learned to construct by hand — a skill that has become the backbone of his work today.
After his apprenticeship and a stint studying fashion design, he began working as an assistant to the costume designer of a Zürich opera house. It was an exciting experience for him despite the long, grueling hours, and it was also where he began to make his first fetish garments. His first client was, naturally, himself. He made leather aprons and club outfits to wear when he wasn't at the opera house. It was in Zürich that a seed was planted: If he could manage everything at the opera, surely he could one day become self-employed.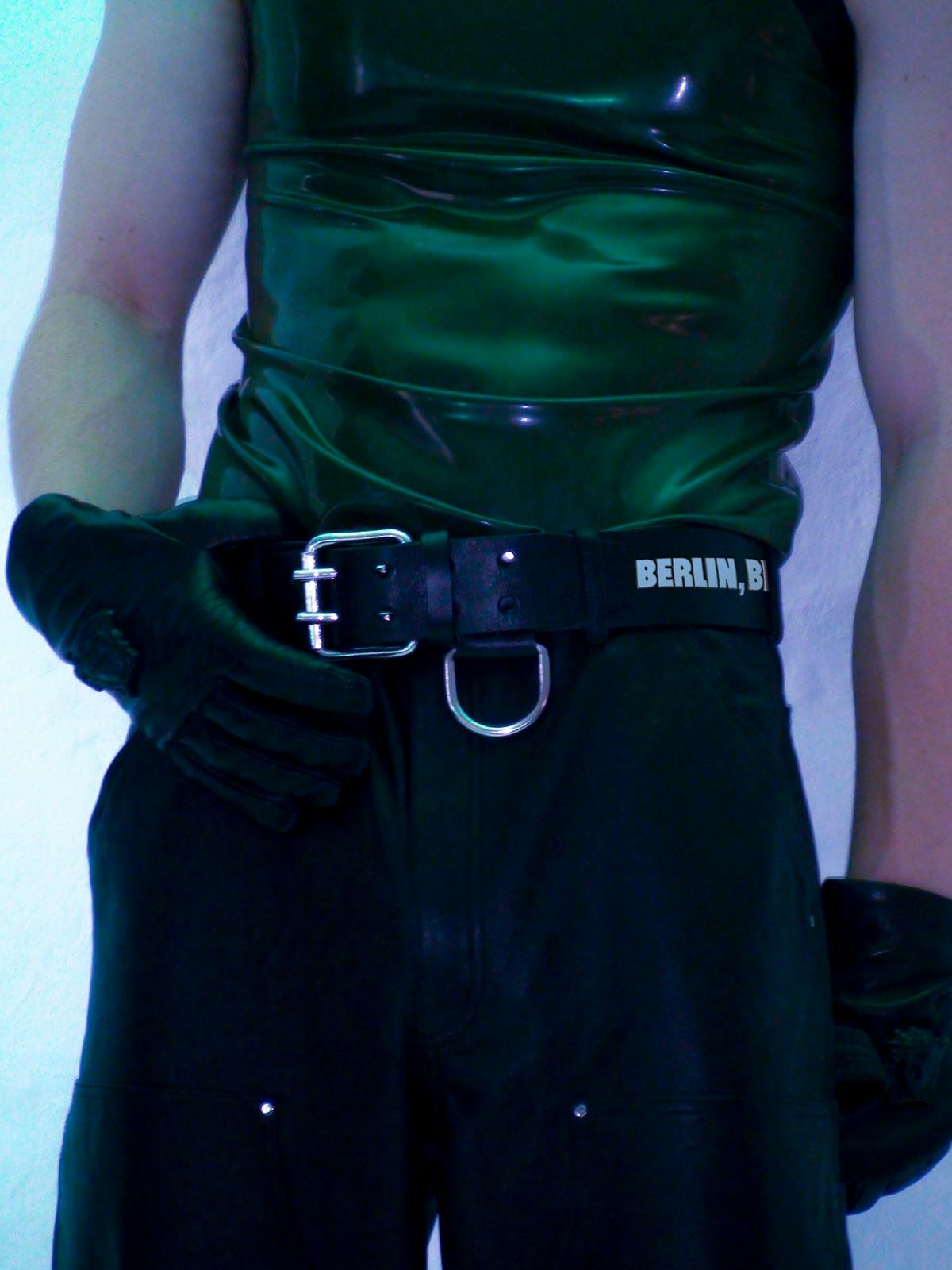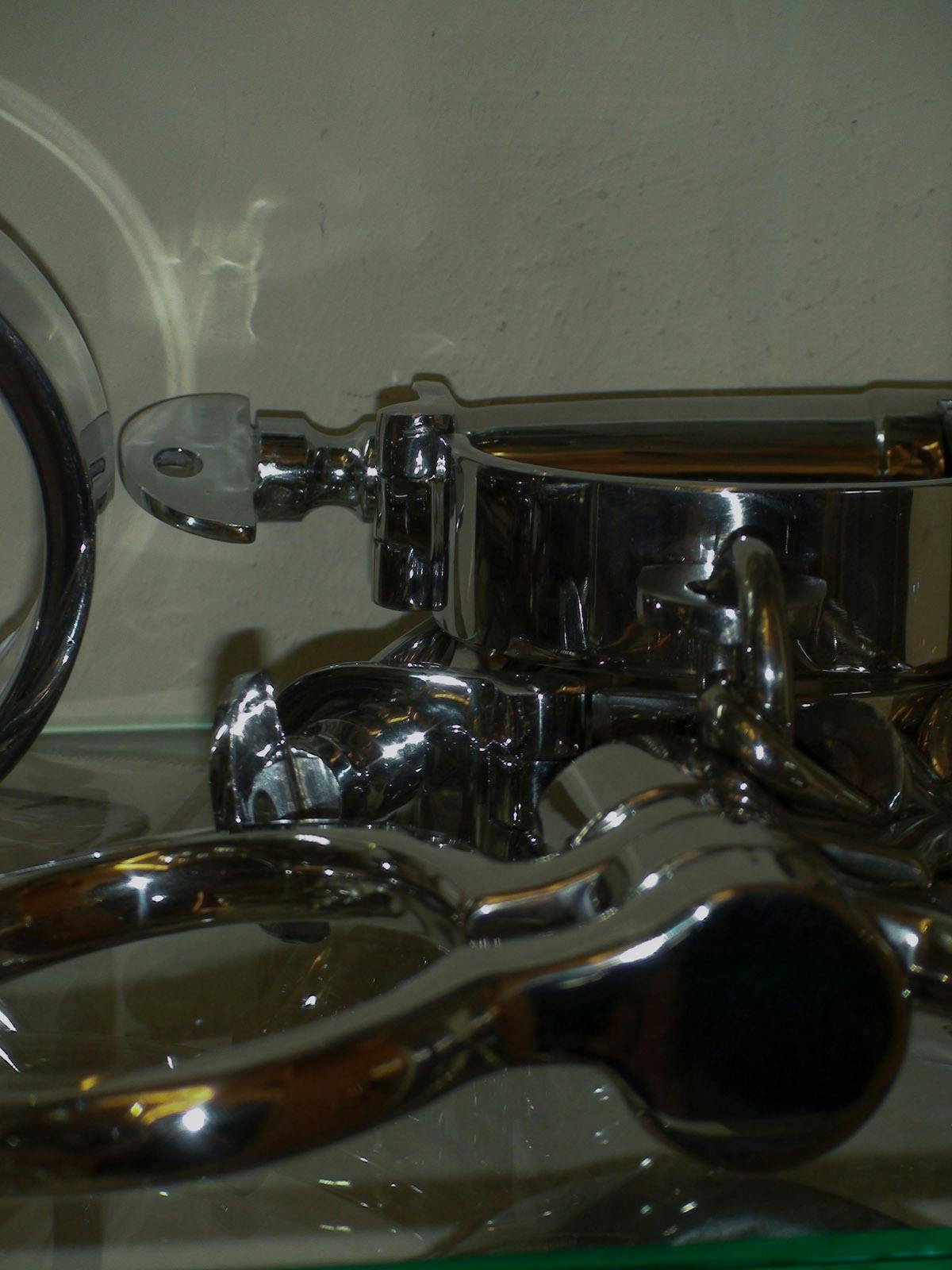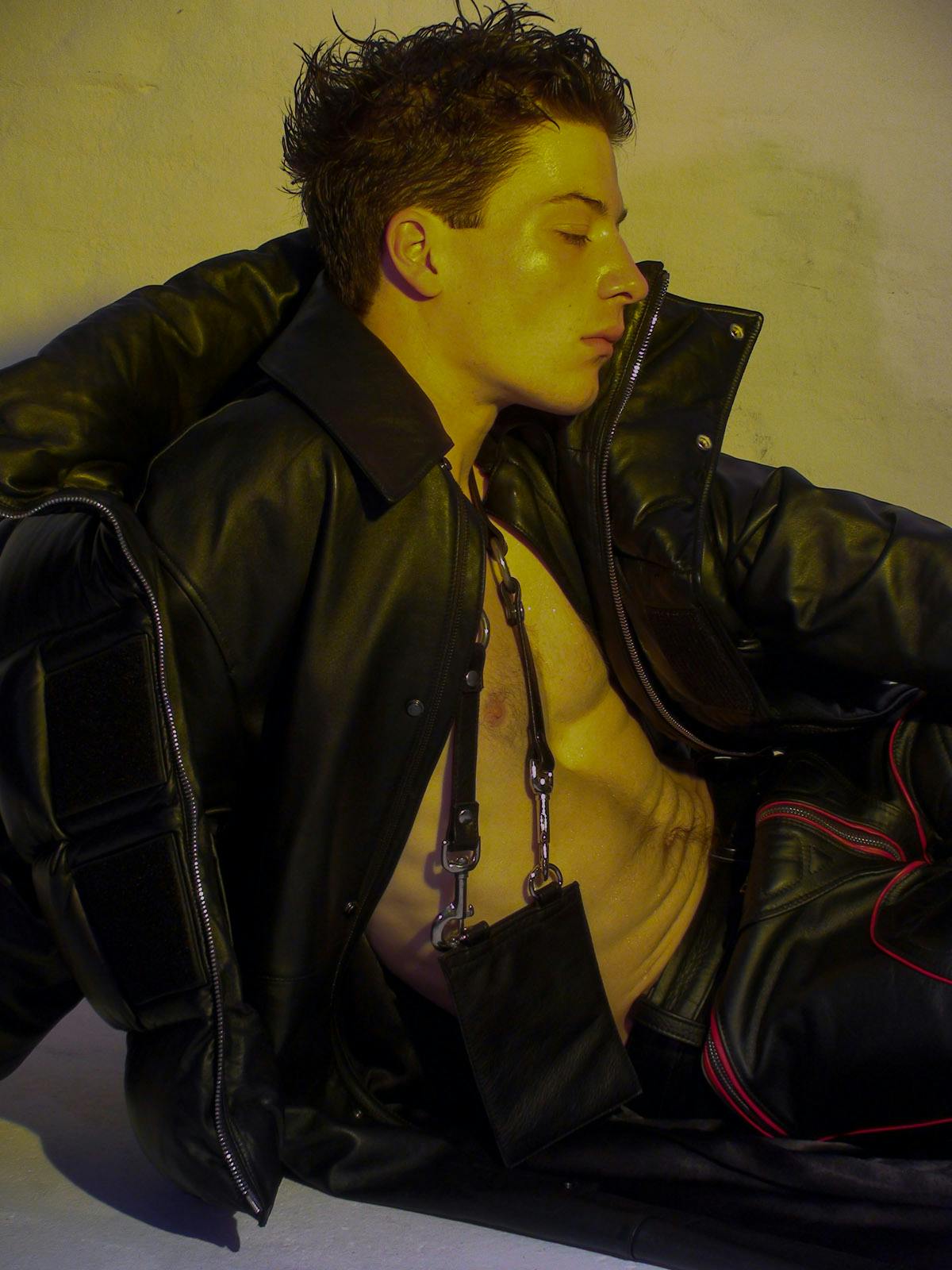 It would take another opera house, this time in Stuttgart, for this dream to come alive. "I always had problems with my bosses because they didn't want new ideas or to make it better," he says, but it was the costume designer he worked under who prodded him to chase his dreams.
As Lindinger recalls, one day the designer came to him. "I see you are totally bored," he said. "What do you want to do?" Lindinger told him of his dream of being self-employed in Berlin and working with films or making costumes, and also of the fear that stopped him. "I'm afraid, because I know so many people who just took drugs or lived under the bridge or went back [home]. They suffered." But the costume designer would not hear it. "Oh, come on. With your expertise for tailoring and design, you can work everywhere in every opera house," he told Lindinger. "Just do it." And so he quit his contract job and moved to Berlin to pursue his dream.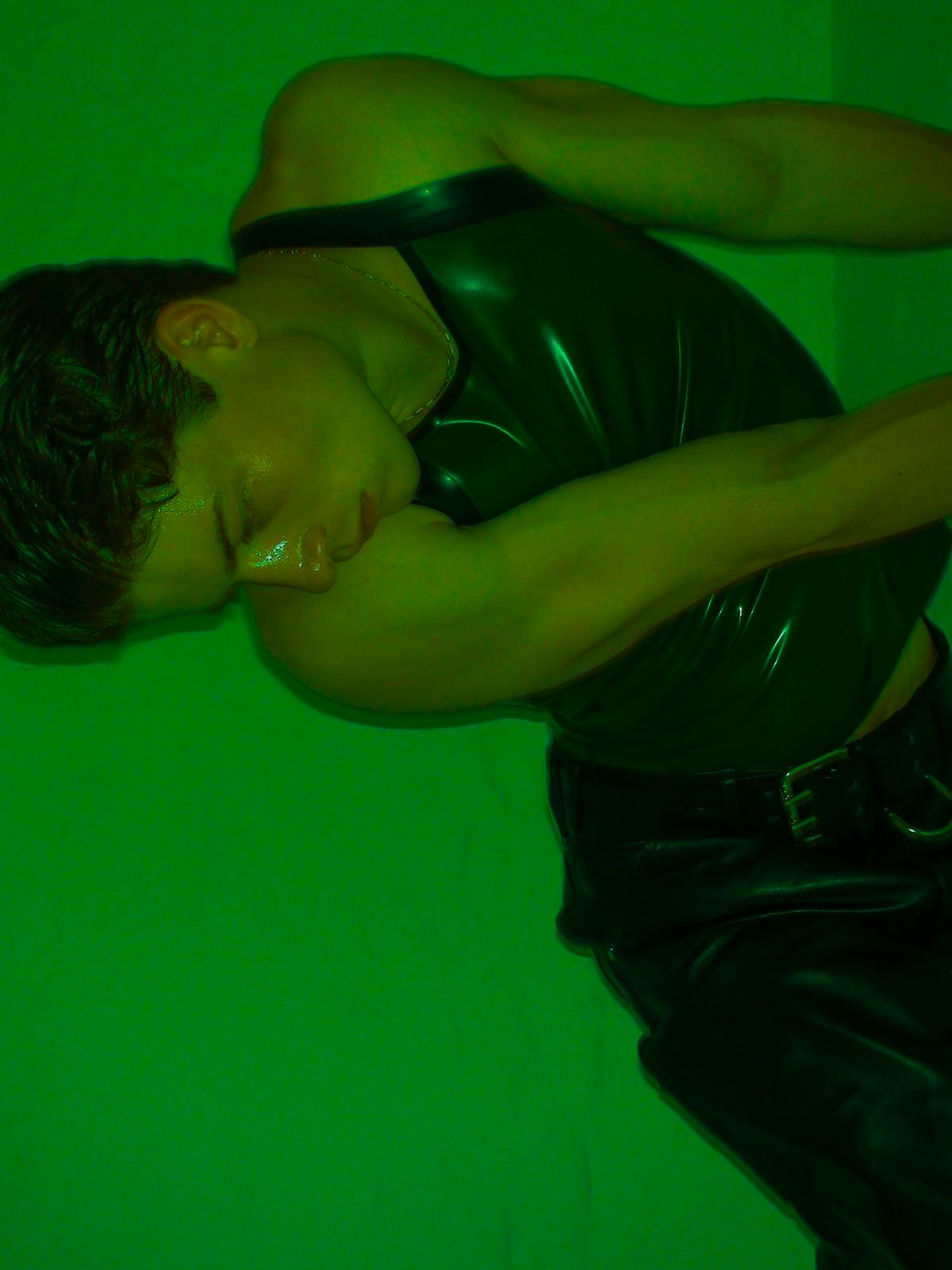 It's been 16 years since Lindinger realized his dream, stitching Butcherei Lindinger into the fabric of Schöneberg's gay history. It has withstood the many challenges that come with being a small business in a city gripped by rising rents and sudden socioeconomic changes, but like many other businesses of late, the darkest days for the shop came with withstanding a pandemic. As the topic inevitably arises during our chat outside of the store, the mood veers toward anger and sadness. Lindinger recounts fighting for the business because of the meager financial support from the state, but beyond the financial strain, both Lindinger and Eiermann speak of the fear that gripped their clients.
In a pandemic where the mere act of touch felt dangerous, their business — built on play, fun, and connection — was at a standstill. "If people are frightened, it is difficult to bring happiness to them," explains Eiermann. "We're offering a service. It's not just like Amazon where you order and it's here the next day." While their online shop continued to receive some sales during lockdown, it was nothing compared to having customers enter the shop and commission new work.
Still, even in the darkest days, the clients that they had helped become a lifeline. "I had lots of supportive emails and telephone calls where customers called and said, 'I know it's difficult, we're not allowed to travel, but are you still there? We will come as soon as it is possible. Hold on, hang on, keep fighting, we'll be there if everything opens again,'" Eiermann says. "That was emotionally helpful. I was really surprised to get that kind of support, because I didn't think that the customers would support us mentally. That was amazing for me."
The longer we sat outside talking, it became evident how integral Butcherei Lindinger is to the city's recovery. Passersby exchange hellos with the founders as eager customers dart into the store for fresh outfits. It felt healing, and long after I said my goodbyes, it was the words of Eiermann that lingered with me: "Our job is much more important. To bring happiness to the people again."