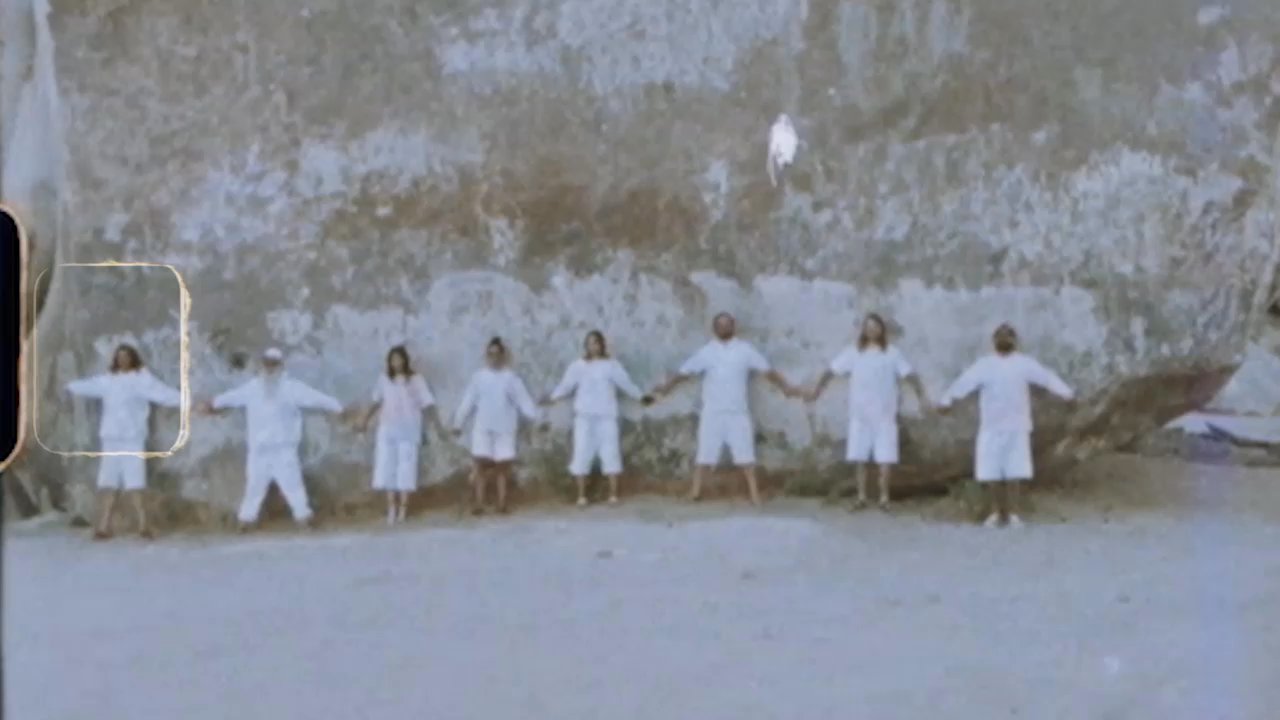 This piece appears as part of "Not In Paris," an online exhibition hosted and curated by Highsnobiety. Head here to see the full series.
Camp High is California-based brand run by two streetwear veterans: Greg Dacyshyn and Greg Johnsen. The former spent much of his time as the creative director at Burton, mentoring a young Japanese designer by the name of Hiroshi Nakamura along the way — after a time at Gravis, Nakamura went on to found cult Japanese artisanal workwear label visvim.
Johnsen honed his skills as a designer for labels like Stüssy and some New York brand called Supreme (wonder what happened to them?). Together, they're adding a healthy dose of mind-altering substance to a landscape dominated by hype.
"We have an ethos of cool, casual clothing that makes you feel good, that you can take anywhere, just wake up, and have fun in it," explains Dacyshyn.
What makes Camp High's stuff actually cool isn't the unforced cosigns from certified jawns enthusiasts like John Mayer or similarly sub rosa, hippie-tinged brands like Cactus Plant Flea Market and Online Ceramics, but the Gregs' self-aware approach and an attitude that expresses their fucks-left-to-give-gauge hit "EMPTY" a long time ago. It's a brand for people who want to opt out of the fuccboi arms race.
"Hopefully anything you buy is a self-expression that you feel as opposed to wearing something you're told is cool," says Dacyshyn.
The multi-layered name not only slyly references the psychedelic personalities of the brand's founders, but also its roots as a global crew of hard-partying fun guys.
"It used to be from going to Japan with Stash, Futura, and that whole crew," recalls Dacyshyn, who shares stories of how blasted they'd get in Tokyo. "You'd be at the table and be like: 'Kampai!' but then we called it Camp High."
The brand makes a ton of coordinating sweat suits, and its graphic references range from everything from Dole fruit, Apple computers, Sesame Street, and brain research. It balances out these sportswear staples with its own take on premium loungewear, like $1,200 oversized drug rugs with a crazy Zodiac-inspired print made from a mixture of Alpaca and Merino wool. Everything is made in Los Angeles.
"It's artsy-crafty in the best way," says Dacyshyn of their approach. The variety of products, colors, and in-the-know nods to other parts of culture also speak to his creative process. "I'm a little ADD. I need some stimuli all the time," he admits.
The latest Camp High collection, per Dacyshyn, is "all about lucid dreams and warm, fuzzy feelings." It utilizes ice dyes and airbrush techniques on the garments, but meant to have the same relaxed, melty approach as a quaalude (specifically, Dacyshyn mentioned a Lemmon 714 as a reference).
Highsnobiety / Thomas Welch
Highsnobiety / Thomas Welch, Highsnobiety / Thomas Welch
Highsnobiety / Thomas Welch, Highsnobiety / Thomas Welch
Highsnobiety / Thomas Welch
Of course no camp is complete without campers, and Dacyshyn chose to indoctrinate a small circle of his friends to shoot the latest Camp High collection at Joshua Tree National Park. The latest pieces include cloud prints and a graphic depicting a stairway to heaven, so what better place to channel the vibe than heading to the Alien Rock?
"We all love Joshua Tree, but none of us had ever been to the Alien Rock before," says Dacyshyn. "It was the largest freestanding boulder in the world until a big chunk broke off in 2000. It's also a main spot for UFO gatherings...and now Camp High."
Camp High has experienced an uptick in orders during the Covid-19 pandemic, a time where cozy clothes have become a flex unto themselves. The brand's success is a double-edged sword for him, considering the circumstances that led to an increased demand in WFH duds. But one of the upsides is realizing how many more campers are out there, waiting to be converted to the movement.
"We're finding that there are a lot of like-minded people that embrace of what we're doing and that's a great feeling," he says. "It's not for everyone, and that's totally cool."
As far as the future of Camp High, Dacyshyn doesn't plan on changing much. He's old enough that his comfortable sense of style informs how he dresses for everything. His preferred wedding footwear is a pair of visvim Christos, the high-end tactical sandal designed by Hiroki Nakamura. He considers it "the ultimate compliment" when his Malibu neighbors comment on how comfortable he looks all the time.
"We're just making things that are extensions of how we live and what we embrace," says Dacyshyn. "Who wants to go back to economy when you've been in first class?"
Are you also "Not In Paris?" Not to worry, you too can join in on the non-gathering with our exclusive set of merch. Shop the collection here.