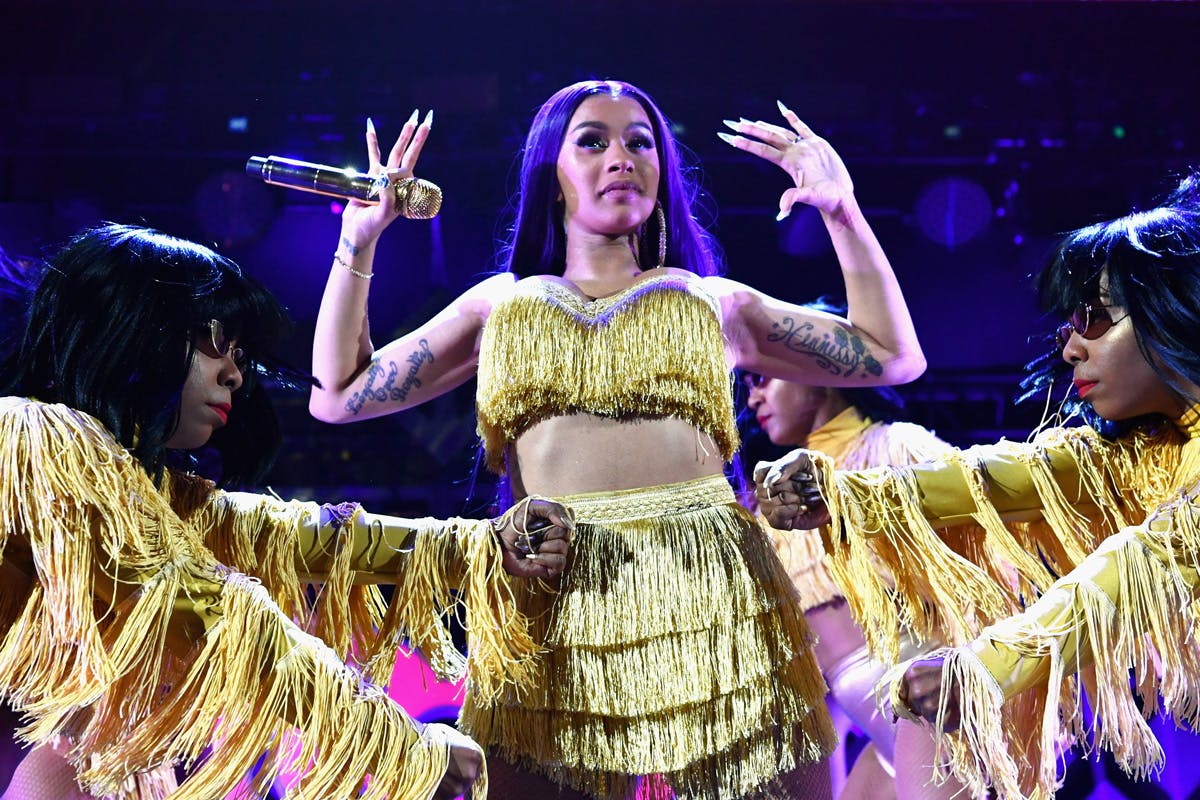 Cardi B has confirmed she received an offer to perform at the Super Bowl, and after struggling with the decision, decided to decline in support of ex-NFL player Colin Kaepernick.
Cardi B told Associated Press, "I got to sacrifice a lot of money to perform. But there's a man who sacrificed his job for us, so we got to stand behind him." In the same interview she clarified that the decision was not easy, in part because of Offset. "My husband, he loves football. His kids play football. It's really hard for him... He really wants to go to the Super Bowl, but he can't go to the Super Bowl, because he's got to stand for something."
The NFL has basically shunned Kaepernick after his famous game day "take a knee" protest during the national anthem, which is his ongoing fight against social injustice and police brutality in America. Colin opted out of his contract in 2017 and is now in the process of suing the NFL and its owners for colluding to prevent his hiring. The league's controversial treatment of the once-quarterback, has influenced other athletes and artists to act and speak out against the sport.
Cardi B isn't the only rapper boycotting the Super Bowl halftime show. Last year, we reported on JAY-Z reaching out to Travis Scott – who will be performing alongside Maroon 5 and OutKast's Big Boi – to try and convince him to step down as well. Rihanna has also declined offers to perform in support of Kaep.
In the comments below, let us know what you think on the rapper boycott of the Super Bowl.