Celine Homme / Summer 2022 / Île du Grand Gaou, France
Editor's Notes
Are we about to revisit an era when dudes rocked pomade-drenched quiffs and carried Marlboro 20 decks in their rolled-up T-shirt sleeve? Should I buy some Link Wray vinyl and start necking Jameson right this very second, at 2:27 p.m.? Forget YEEZY szn, is this, in fact, GREAZY szn? Those were but a few of the questions reverberating around my easily excitable mind after receiving a switchblade comb invite for today's "COSMIC CRUISER" Celine show in the mail. The short film's opening shot of a leather waistcoat-clad motorcyclist didn't do anything to assuage my suspicions that, having previously explored e-boy and TikTok culture, Hedi Slimane was about to get back on terra firma by going all Danny Zuko on us. He did not.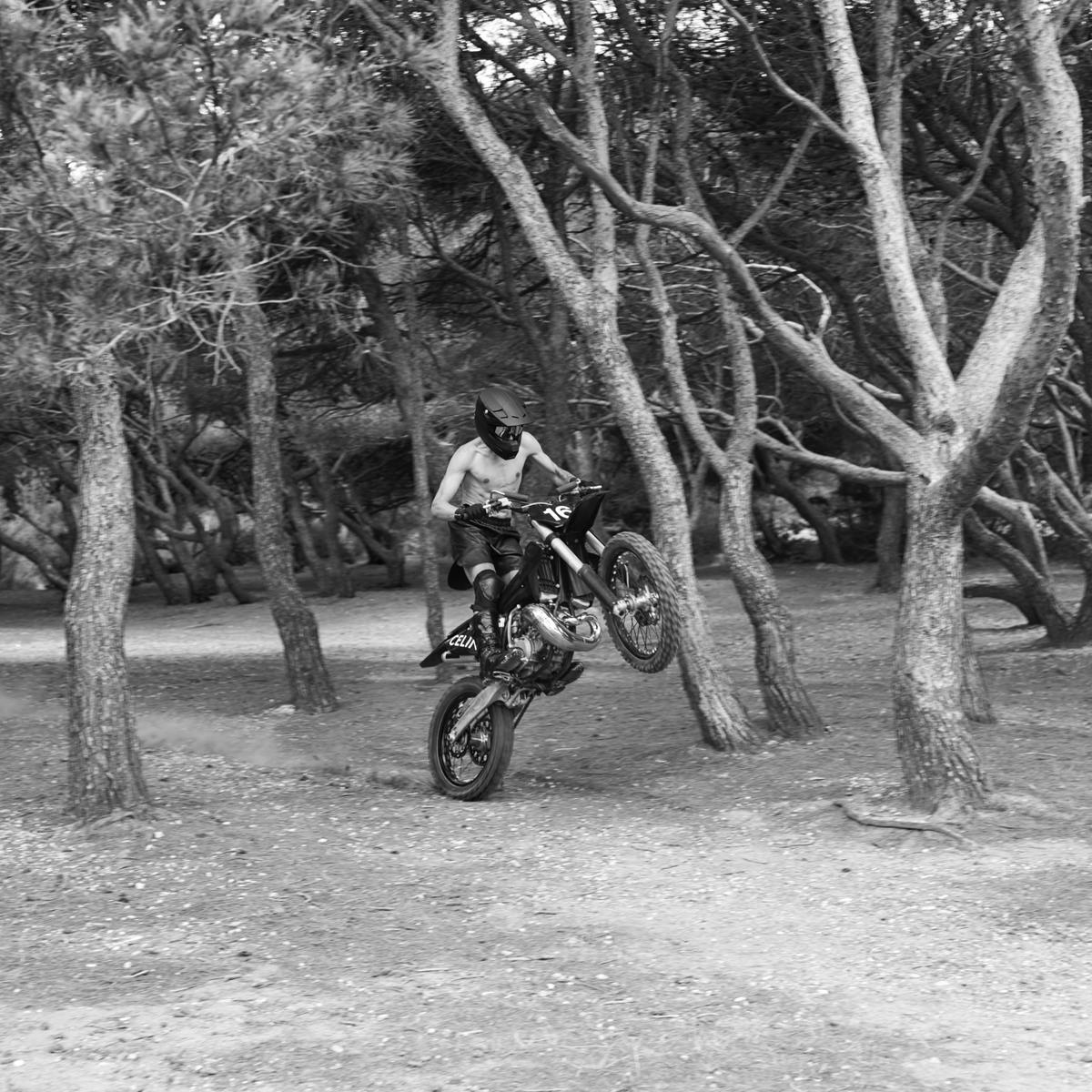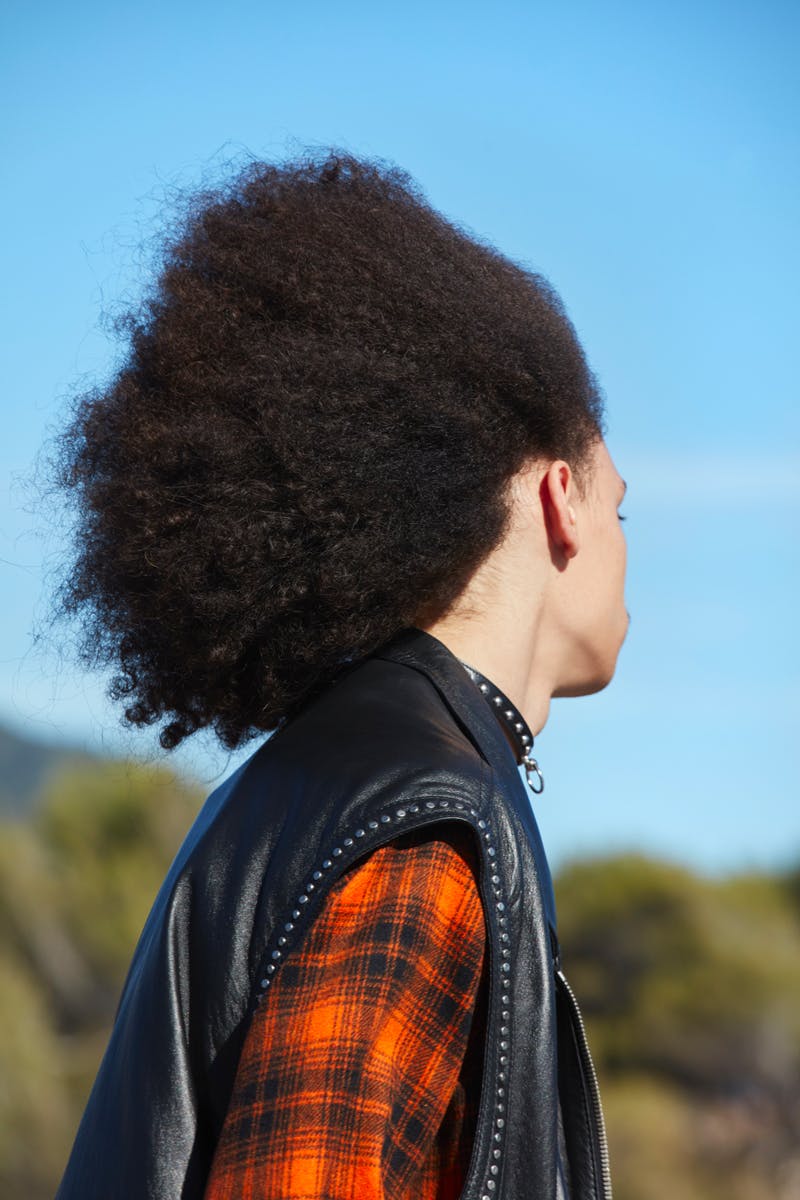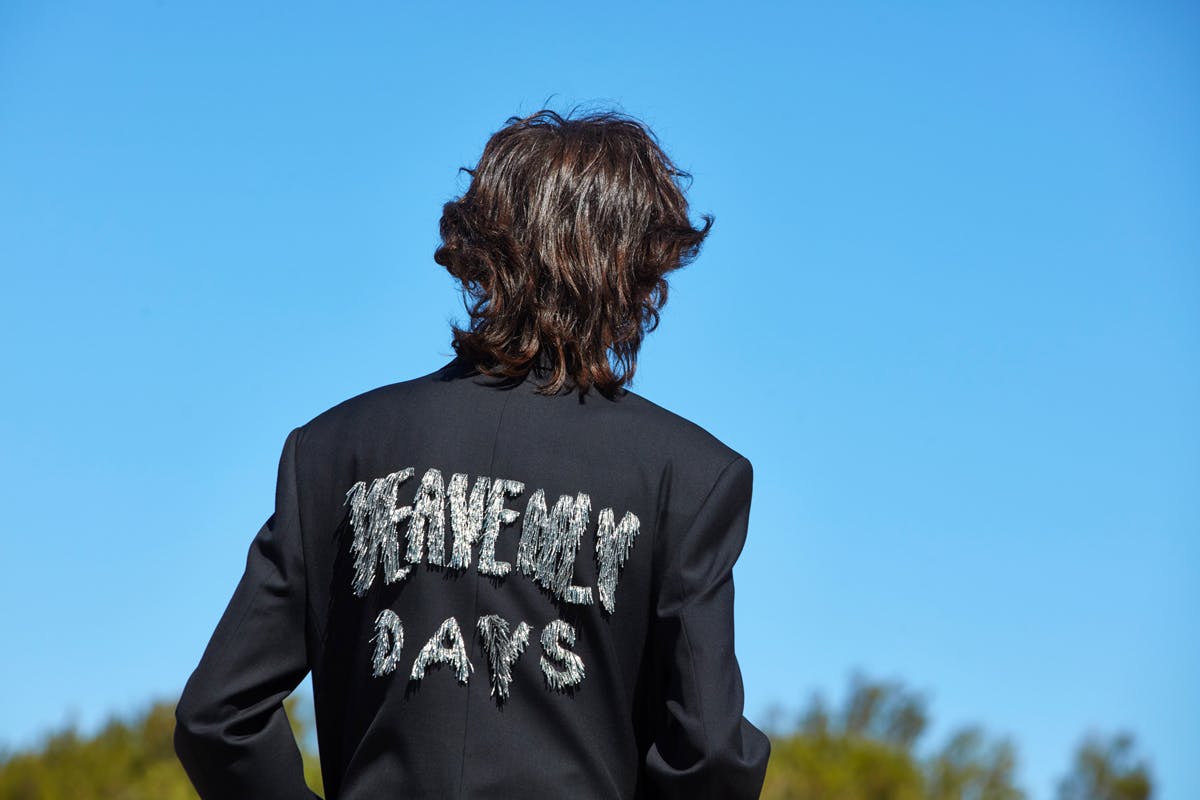 In his Dior Homme days, you'd find Slimane down the front of sweat pits at London's Rhythm Factory, snapping photos of Pete Doherty and his ilk while being squished by overly-excitable indie cindies. He didn't merely look to that scene for inspiration; he lived it. Nowadays, gigs barely even exist, and guitar music has been in the doldrums for god knows how long (think about it — the NME is kaput in its original form, and 15-20 years later, The Strokes, The Killers, and Arctic Monkeys are still headlining music festivals in Europe). Rather than zoned into one particular subculture where people dress the same, Slimane has become a kind of omniscient farmhand of the global youth monocrop, plucking the most interesting flowers from it and rearranging them as he sees fit. Sure, there are the expected rock'n'roll cues, but I also saw nods to skaters, club, glam, grunge, metal kids, and even mods (those bucket hats!). His runway feels like the world's coolest party, and everyone is invited. It's not so much an evolution; Slimane's mostly drawing from the same generation as he has always done. But now we live in the globalized, social media age.
Highsnobiety's Shopping List
Massive jeans
Hedi's skinnies changed fashion forever. Will these JNCO-esque beasts do the same?
Sparkly blazer
Now you, too, can look like Alex Turner headlining Glastonbury in 2013.
Hawaii palm tree print shirt
Wouldn't be a Slimane collection without some palm tree action. That, my friends, is what you call a power shirt.
Choker
Must. Resist. Hackneyed. Quote. About. Berghain. Seriously though — guys wearing chokers is long overdue.